March 4, 2020 at 12:07 pm EST | by Lou Chibbaro Jr.
LGBTQ seniors bill receives strong backing at D.C. Council hearing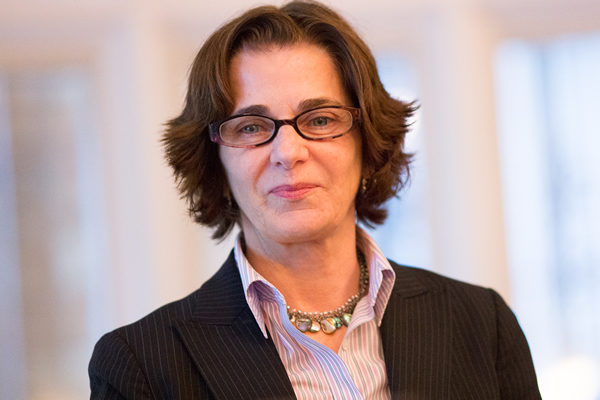 Nine witnesses representing LGBTQ and LGBTQ supportive organizations expressed strong support for the Care for LGBTQ Seniors and Seniors with HIV Amendment Act during a Feb. 19 hearing before the D.C. Council's Committee on Government Operations.
D.C. Council member Brandon Todd (D-Ward 4), the chair of the committee, said he expects the committee to make some changes in the bill at the recommendation of one of the witnesses, D.C. Office of Human Rights Deputy Director Alta Ray, that Todd said would "strengthen and clarify" the legislation.
"The committee fully expects as quickly as possible to get this legislation marked up and to the full Council hopefully so that maybe we can even get some of it funded in the fiscal year 2021 budget, which is looming before the city now," Todd said at the hearing.
The bill, written and introduced by Council member Mary Cheh (D-Ward 3) and co-introduced by 10 of the Council's 13 members, including Todd, calls for amending existing D.C. laws related to city agencies that deal with seniors to specifically address the needs of LGBTQ seniors and seniors with HIV.
It also calls for amending the D.C. Human Rights Act of 1977 to "establish an LGBTQ HIV long-term care bill of rights to establish explicit rights and legal protections for LGBTQ seniors and people with HIV in long-term care."
Several of the witnesses, including Aaron Tax, director of advocacy for the national LGBTQ seniors advocacy group SAGE, told of how LGBTQ seniors have encountered discriminatory treatment and abuse, forcing some to hide their sexual orientation or gender identity at D.C. long term care facilities, including nursing homes.
The witnesses said LGBTQ seniors were encountering discriminatory treatment in such facilities even though the city's existing Human Rights Act bans discrimination based on sexual orientation or gender identity.
Among other things, the bill requires long term care facilities licensed to do business in D.C. to provide special training on care for LGBTQ seniors and seniors with HIV for caregivers employed at such facilities at least once every two years.
"Trainings under this section shall be administered by an entity with expertise in identifying and addressing legal and social changes faced by LGBTQ seniors and seniors with HIV who reside in long-term care facilities," the bill states.
Other witnesses testifying in support of the bill included George S. Kerr III and Sergio Abarca of Mary's House for Older Adults; Kent Boese, president of the Gertrude Stein Democratic Club; Will Thomas, director of government relations for Food & Friends; Dan Steward, associate director of the Human Rights Campaign; and Mike Silverstein of the ANC Rainbow Caucus.