March 4, 2020 at 11:27 am EST | by Lou Chibbaro Jr.
Nat'l group withdraws D.C. measure to decriminalize sex work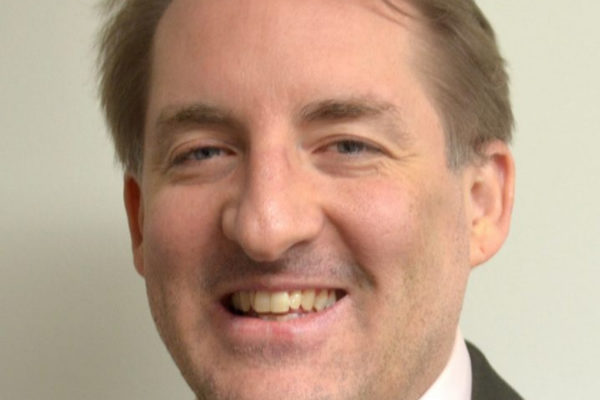 A national organization that advocates for the decriminalization of sex work announced on Tuesday that it has withdrawn a petition it filed in January before the D.C. Board of Elections to place a bill to decriminalize prostitution in the nation's capital on the D.C. ballot in November.
Decriminalize Sex Work, or DSW, which has offices in Austin, Texas, Brooklyn, N.Y. and set up a temporary office in D.C., said strong opposition to its proposal to place a decriminalization measure on the ballot this year by a coalition of local sex worker advocacy groups prompted it to withdraw the proposal.
The D.C. Sex Workers Advocates Coalition or SWAC announced in a Feb. 13 statement that its opposition to the ballot measure was based on what it said was DSW's failure to reach out to local groups in an adequate way before it moved ahead with the ballot measure.
SWAC members also cited reports that one of the founders and leaders of DSW, Rob Kampia, was accused of sexual misconduct toward women when he headed a marijuana decriminalization group 10 years ago in Colorado. The statement says SWAC would not participate in any effort to pass a ballot measure if Kampia is involved. Kampia has denied the allegations.
DSW spokesperson Kaytlin Bailey has disputed claims that DSW failed to reach out to local groups and local activists, saying DSW officials invited SWAC and other local activists to become a partner in the ballot measure campaign. Bailey said DSW was prepared to invest considerable resources it has from supporters across the nation to help with the D.C. ballot measure.
"We know that this ballot initiative can be won, but we cannot and do not want to do it when local activists are not interested in collaborating with our organization," DSW said in a statement released on Tuesday.
"Divided in this way, we all lose," the statement says. "So we are discontinuing our efforts to decriminalize sex work in the nation's capital."
But the statement says DSW remains optimistic that a sex work decriminalization measure can win approval from voters in D.C., based in part on a local poll it commissioned showing 55 percent of D.C. voters support its proposed initiative on decriminalization. The poll shows 19 percent of D.C. voters were undecided on the issue and 26 percent were opposed.
"We know the initiative we drafted and submitted to the D.C. Board of Elections could win in a public election," the statement says. "We know that decriminalizing sex work is the right thing to do. We are offering a $100,000 grant to a qualifying local D.C. organization to run a decrim initiative in 2022," the statement declares.
In a separate statement released on Tuesday, DSW listed a series of criteria and guidelines it established for an organization to obtain the $100,000 grant. Among them is experience in running or working at a high level on a political campaign, including a campaign to pass a local, city, or state ballot initiative.
The statement about the grant says interested groups should submit an application for the grant by June 30 of this year. It says DSW would make a decision on the selection of an applicant by Sept. 30, 2020, so that work on the ballot measure can begin at that time, more than a year before the November 2022 D.C. election.
A spokesperson for SWAC couldn't immediately be reached to determine whether any of the SWAC organizations would consider applying for the grant.
The LGBTQ organizations that are members of SWAC include Casa Ruby, Whitman-Walker Health, HIPS, National Center for Transgender Equality, Gay and Lesbian Activists Alliance, No Justice No Pride, Lambda Legal, Trans-Latinx DMV, and Trans United.