SPRING ARTS 2020: TV's big paradigm shift and the queer consumer
Apple, Disney, others lock horns wth Netflix as streaming wars intensify — where will all the LGBTQ content land?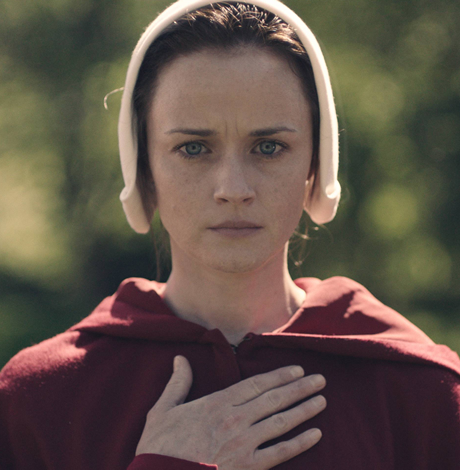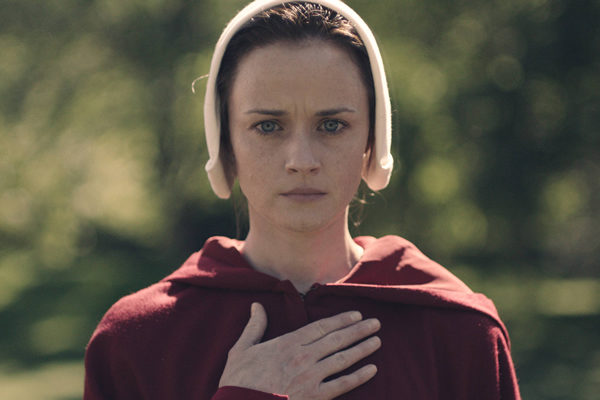 Streaming content — whether we're talking about music or movies/TV — is, of course, nothing new. But on the movie/TV side, it's ramping up to unprecedented levels.
The New York Times compares it to the great entertainment industry disruptions of yore — silent films going to "talkies" in the '20s, TV in the '50s and the double whammy of cable TV and VCRs in the '80s, which radically shifted the way consumers viewed content.
Netflix started streaming movies and shows in 2007 and dominates the field with 166 million subscribers worldwide and a $12 billion budget for new content. Until now, the main old school media conglomerates — Disney, NBCUniversal and WarnerMedia — stayed out of it while Netflix ("Stranger Things," "The Crown"), Amazon Prime Video ("The Marvelous Mrs. Maisel," "Fleabag") and Hulu ("The Handmaid's Tale," "Veronica Mars") battled it out.
The old companies now realize they'll have to adapt to survive. Disney Plus launched Nov. 12 for $6.99 a month offering content from Disney, Pixar, the "Star Wars" franchise, Marvel movies, reruns of "The Simpsons" and about 7,500 episodes of old Disney shows. WarnerMedia will launch HBO Max for $14.99 per month in May with 10,000 hours of available content such as "Friends," "South Park, old Warner Bros. movies, CNN documentaries, "Sesame Street" and more. And Peacock, NBCUniversal's imprint, will boast 15,000 hours of available content including reruns of "The Office," "Frasier," "Saturday Night Live," Universal movies, a reboot of "Battlestar Galactica" and gobs more. It's slated for an April 15 rollout.
Others are taking the can't-beat-'em-join-'em approach. FX on Hulu launched March 2 boasting its shows such as "Mrs. America," "Better Things," "Dave" and "Fargo" now available there. And Quibi, set to launch April 6, is focusing on short-form mobile video. Founder Jeffrey Katzenberg is said to have spent more than $1 billion for short-form episodes of shows like a Steven Spielberg horror series "Spielberg's After Dark" and "Kill the Efrons," a survival reality series starring Zac Efron and his brother.
Apple, of course, is no longer content to sit on the sidelines either. Apple TV Plus launched Nov. 1. That makes the likely big players Netflix, Amazon Prime Video, Hulu, Disney Plus, Apple TV Plus, HBO Max and Peacock, but that's just for starters.
There are, according to the New York Times citing data from Parks Associates, 271 online video services in the U.S. some of the more obscure ones offering highly curated content. For every mainstream one, such as ESPN Plus or NFL Sunday Ticket for sports, there's a bounty of niche options like Crunchyroll and Hidive for anime, Hi-Yah! for martial arts or GAIA for yoga-themed content.
Navigating the deluge
So much is now available, though, that consumers are overwhelmed. Although it's changed some in recent years, one of the long-running complaints of cable TV or Dish satellite subscribers was having to pay for hundreds of channels they never watched. Well, now with streaming, the argument goes, they no longer have to. Just subscribe to the services you want.
But it's not that simple. Say you subscribe to Netflix and Hulu but then everybody starts buzzing about "The Marvelous Mrs. Maisel" winning a bunch of Emmys and being must-see TV and you're faced with major pop culture FOMO. And if you have cut your cable subscription, as 5.5 million did in 2019 alone, what do you do when there's a major event like the Olympics, the Academy Awards or the Super Bowl that none of the streaming services have the rights to? (The presidential debates, for example, are easy to stream for free online.) And what if you have one of those deals where your phone, home internet and cable are all under one umbrella like Xfinity in the D.C. market and it's not as easy to get out of?
At some point, viewers will have to make a choice, much as they did between VHS or Beta 30 in the '80s, and not all the companies getting into the game will be successful as consumers are only willing to pay so much — $44 the Wall Street Journal reports citing its own polling — for about 3.6 streaming services (one in five plan to cut the cable cord within the year, the Journal reports).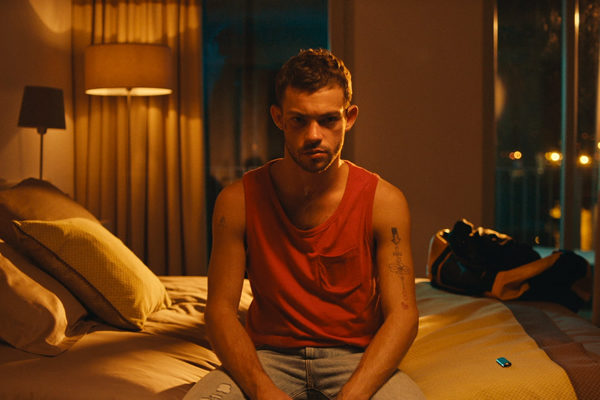 Gay entertainment writer/guru Greg Hernandez says it's "a new frontier" for pop culture fans.
"There's so much more content, the sky's the limit," he says. "And that's why this seems unprecedented. It feels like the biggest beneficiaries are the consumers. They have so many choices now. They're being courted with really quality content from all the top stars, the best actors are going for roles on shows that are being streamed, so I think the consumer is the biggest beneficiary. It's nice to be courted and nice to have so much of the top talent flocking to this form."
Cutting the cable cord?
For Matt Chun, a gay Washington man who early in his career worked at ABC, the current system is both a blessing and a curse.
"Digital and social media trends have changed just about everything in terms of the way we consume our content," he says. "In some ways, we are more than ever in the driver's seat with TV executives and music artists catering to our short attention spans, our schedules and our price points. In other ways, we're spoiled brats imprisoned by our voracious appetites. And if not us, certainly the next generation of iPad-trained kids."
Chun canceled cable about three years ago because it was simply cheaper to pay for streaming. He had Xfinity internet and cable and got tired of the hikes — it started at $75, jumped to $116, then $139 and he said, "Enough." Similarly, his parents' Xfinity bill in Philadelphia hiked from $150-187.
He now subscribes to AT&T TV, which comes with HBO GO, and Amazon Prime. The latter two are $63.60 per month (higher because they offer more of a hybrid experience with live TV and On Demand). Amazon Prime is $13 per month. He used to have Netflix but not currently.
And yes, he says there are times there's something he wants to watch on another service.
"Often you'll hear buzz about a show on social media but then realize it's on the one you just cancelled," he says. "For example right now, I'm curious about 'The Circle' on Netflix. There was a time that I would switch my services on and off, chasing the premiere of shows such as 'Game of Thrones' on HBO or the return of 'Love' on Netflix. But now there are just so many good shows that I just end up choosing one that I'm interested in on one of the services I have."
There are ways around the dilemma, too.
"If there's a show I really want to watch and don't have paid access to, I can often find a streaming site — likely illegal — to binge watch it. Sometimes the quality suffers or the streaming lags, but it's good enough. Or I'll binge watch in spurts when I'm at my friend's house who has different streaming options. It seems like I'm never without options … and someone is always entering the market with lower costs."
"People share passwords with friends," Hernandez says. "There are ways to see what you want to see."
Kenya Hutton, another gay Washington TV fan, subscribes to Netflix, Hulu and Amazon Prime in addition to his $165 monthly Xfinity bill, which he plans to keep. He says despite all that, there's still a dearth of representation.
"It would be great to see more quality LGBTQ programming from people of color," Hutton says.
Where are all the queer shows?
There's voluminous queer content on the major platforms. Four years ago, GLAAD started gathering data on streaming original series for its annual "Where We Are on TV" survey and the numbers have mostly gone up every year since then.
For the most recent survey, released last November, GLAAD found 109 regular LGBT characters on original scripted series on Amazon, Hulu and Netflix, the three platforms it monitors. That was an increase of 34 from last year's tally. There are also 44 recurring LGBT characters, up from just seven the previous year.
Gay male characters make up 42 percent, lesbians 30 percent, 14 percent bi women and nine percent bi men. The one dip was in trans characters at seven percent, down four percentage points from the previous year. That's likely a hiccup, GLAAD's Megan Townsend, lead author of the report, says as shows such as "Transparent" and "Orange is the New Black" have ended and some shows she knows of in development with trans characters haven't yet launched.
"I think maybe that was just a one-off year," Townsend, who's bi, says. "The bigger problem will be if this becomes a trend."
The 109 LGBTQ characters on the streaming platforms compares to 90 on scripted shows on broadcast TV networks (ABC, CBS, NBC, FOX and The CW) and 121 on scripted primetime cable shows. So while it's not as if there's a deluge of LGBTQ characters and storylines on the streaming shows, it's right up there in the same league as the network and cable shows. Some might even argue it's a tad underwhelming when you consider streaming has unlimited volume potential whereas network and cable have limited daytime/prime time hours to program.
Of Amazon, Hulu and Netflix, Netflix had the most LGBTQ characters as has been the case every year streaming has been included in the GLAAD survey. So if queer representation on original streaming shows is your main interest, Netflix, home to "Grace and Frankie," "Tales of the City" and the new RuPaul series "AJ and the Queen," not to mention reality juggernaut "Queer Eye" (not counted in the GLAAD report) is your best bet.
So how did Netflix end up being the industry leader and also the best at LGBTQ representation? Brian Wright, Netflix's vice president of original series: young adults/family, says the GLAAD report and other industry report cards are important, but the representation just happened on its own.
"I'm happy to report that it all truly comes out of an organic process," Wright, who's gay, says. "It's about finding incredible storytellers and letting them do their best work. There's no additional layer of, 'Well, can you make this person this or that person that?' We don't have to do that because it's already there in the storytelling, in the fabric of these shows. I would say that this great result we're seeing with GLAAD is just a result of us attracting incredible talent to reflect the world back to the world."
Wright has been with Netflix for six years and says there's strong queer representation among its employees. Comparable, he says, to what he experienced at previous jobs with Viacom, Disney and Lifetime — "I've bounced around the Hollywood gauntlet," he says. He oversees shows such as "Stranger Things," "13 Reasons Why," "Fuller House," "The Umbrella Academy," "Chilling Adventures of Sabrina" and the Ryan Murphy Netflix shows, the latest of which, "Hollywood," launches in May.
He says the industry gatekeepers at Netflix — those with the power to greenlight a pitch — are more unencumbered than their counterparts in network.
"We don't have a lot of handcuffs," he says. "We're not handcuffed by advertising considerations, we're not handcuffed by a conservative standards and practices group. … We hear pitches all day long and we go toward the ones that are the most pure in vision and where we feel like, 'Wow, this person has a story to tell and they totally understand what it is in their bones.' It's just not uncommon that there's a gay person or people that are central to the story."
There are, however, even gayer (albeit smaller) options.
Dekkoo, which started in late 2015, offers movies and TV — both original and non — geared toward gay men for $9.99 per month.
"When we launched, we had no delusions of grandeur or trying to beat Netflix or even pretending we could play in that field," says Brian Sokel, Dekkoo president who, ironically, is straight having started the platform with his gay business partner Derek Curl. "But what we realized is that we could fill a void that was missing in the marketplace and probably do it very well and operate as a complementary service that's all-inclusive for one type of audience."
He says the big platforms are analogous to Blockbuster Video 20 years ago.
"I remember going there years ago and being bummed out because the selection was one geared to the largest, most homogenous audience possible," he says. "You wouldn't find any really deep selections of any genre, you really were just scratching the surface. That's what made On Demand and Netflix, back when it was DVD by mail, so great was that suddenly you found this individual, independent content and all this incredible stuff you didn't even know existed."
Don't go to Dekkoo looking for major titles like "Moonlight" or "Love, Simon." Dekkoo, which is about 10 percent original content, Sokel says, is for the "queer independent fare that is really driving the queer cinema universe."
"You can find gay stuff on all the main platforms," he says. "It just depends on the user and what they're looking for. The casual viewer could go on Amazon or Netflix and say, 'Oh great, there's a gay movie to watch.' But for the person who's really passionate about queer cinema where that's not gonna cut it for them, that's why we exist."
Sokel declined to share how many subscribers Dekkoo has.
WOW Presents Plus (World of Wonder) is $3.99 per month after a seven-day free trial and offers "all things drag" with "UNHhhh," "Werq the World" and "RuPaul's Drag Race Season 12" (also on VH1).
WOW Presents Plus media department did not respond to multiple requests for comment this week from the Blade.
Looking ahead
So where's it all headed? Is network dying a long, slow death? How does Netflix plan to stave off the competition?
Wright says the beauty of the new paradigm — Netflix is seven years into its original content creation — is the chance for non-U.S. content to take off and have a global impact. He cites "Money Heist" ("La casa de papel"), a crime drama/thriller from Spain (part four with eight new episodes drops April 3), as a strong example.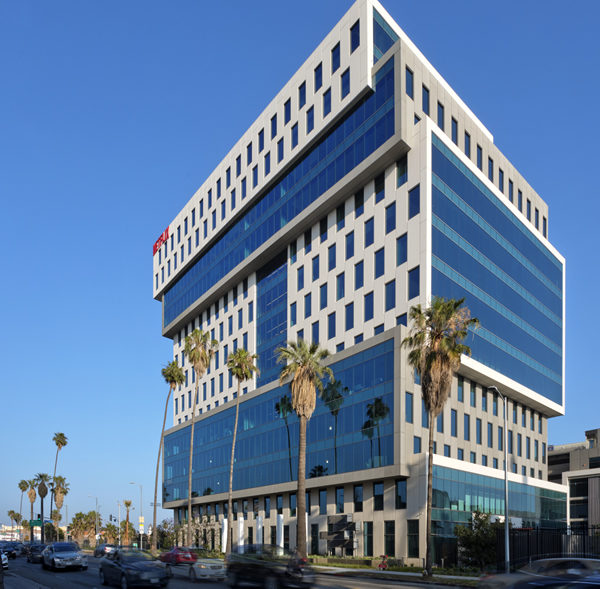 "It's become massive," he says. "I don't believe in a pre-Netflix world that would have connected with millions of joyful fans all over the world. I think that's a trend that we're gonna see continue."
He says his company always knew competitors would emerge in time. As for how long streaming and broadcast can co-exist, he says it's "anyone's guess."
"I think that streaming is absolutely from a behavioral and technological perspective, it's so good for the consumer and consumer control is something that's more and more gonna be considered as the stakes keep moving forward. There are gonna be a lot of different choices out there and we just want to be the that people continue to feel is a must have."
Chun enjoys all the options and still binge-watches certain shows, but says as a consumer, he has no strong opinions about streaming usurping traditional TV.
"I'm a bit numb and agnostic to it all," he says. "Mergers are happening and Emmys are being won and I'm just like, 'Alright, maybe I'll check you out but I'm already bored thinking about the effort it would take and all my funds are tied up with multiple 'cheap' subscriptions. Oh yeah, and we haven't even talked about porn yet."
Netflix's dark side?
Huge industry behemoths often have well-documented dark sides from Walmart's predatory pricing, Facebook's shady information sharing, Amazon's anti-competitive/monopolistic behavior and Google's recent wave of firing employees — a few of whom are transgender — who dared to call the company out on what they considered unethical practices, as the New York Times reported last month.
So surely Netflix has a dark side too, right?
Brian Wright, Netflix's VP of original series, insists not.
"I've worked in so many places in Hollywood and this is by far the most collaborative group of people I have ever come across," he says. "It's a place where that kind of palace intrigue and backstabbing is not tolerated and honestly is called out. … It's absolutely a high-performance culture here, but we like to avoid the brilliant jerks. One of our key tenets is selflessness."
Paradise lost: Remembering the popular Rehoboth men's guest house
Beach town's pioneering B&B welcomed gay clientele before arrival of AIDS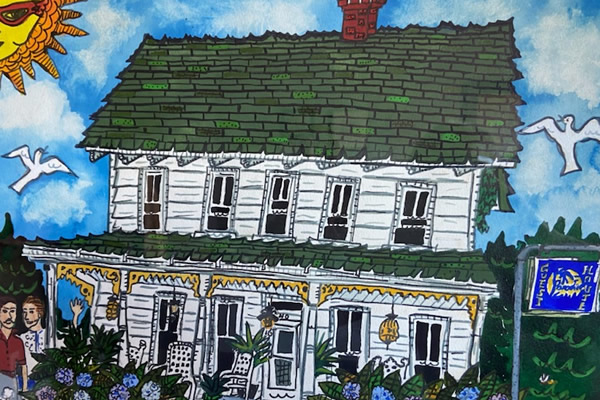 "What hath night to do with sleep?" John Milton, A Journey to Paradise
In February 1987, 30-something Bill Courville was at his Mt. Pleasant neighborhood home. He opened the new edition of the Washington Blade. As usual, he read it from beginning to end. With a Ph.D. in psychology, Bill enjoyed the classifieds. It lifted his spirits after reading obituaries of gay men and news of meager AIDS funding from the Reagan administration. Sandwiched between personals and escorts were real estate sales listings, including a one-inch ad about a B&B in downtown Rehoboth Beach, Del.
Bill thought about his youthful days living in New Orleans and working at the Maison De Ville, a small dusty red stucco painted guest house overlooking Toulouse Street. There Tennessee Williams had once lived while penning "A Street Car Named Desire" — when not sipping Sazarac cocktails in the garden courtyard.
He circled the ad and placed it on the kitchen counter for his lover, Bob, to read. The couple had met two years earlier crossing the P Street Bridge and had gradually merged their lives. After Bob looked at the ad, Bill suggested: "Let's go look at this! We will have a business and an income — and a place to live!" Born in Minnesota, Bob Jerome, the more cautious of the pair, had grown up in California, attending college in Claremont and later working as a Senate staffer. Like Bill, he had a doctorate and traveled throughout the world before their P Street encounter. Unlike Bob, however, Bill never had been to Rehoboth. Nevertheless, Bill insisted this could be their next adventure or at least an excuse to visit the shore off-season.
"It's a great seasonal resort," Bob responded positively. "Everybody goes there. There's gay life!"
The next weekend, they crossed the Chesapeake Bay Bridge and drove to Paradise. Rehoboth was mostly shuttered. But the Renegade bar was open at the fringe of town as was the Blue Moon along the gaying Baltimore Avenue. Driving one street over, they arrived at 40 Maryland Ave.
John, the Realtor, whose lover "Dolly" performed at the Moon, met the couple at the 19th-century house. "It was pretty awful," remembers Bill. The fatigued Paradise Guest House sign was washed-out and the wide front porch with its handcrafted trellis lusted for paint. The pipes were drained. There was no heat or electricity. There were slivers of mirrors glued on living room walls, a disco ball hanging from the ceiling, 1930s over-stuffed maroon chairs, and yard sale grade furniture facing an old TV. The scent of stale cigarette smoke lingered in the ceilings and walls.
As they wandered through the 28 rooms — most barely wide enough for a floor mattress with a thin plastic sheet and an occasional odd-fitting dresser — they eyed stacks of men's magazines (Honcho, Mandate, Bound & Gagged), iconic videos like "Boys in the Sand," "Stryker Force," and "Pacific Coast Highway," along with chests of dildos in every imaginable size. Off the living room, a narrow passageway at a left angle to the main corridor led to the first-floor bedrooms. At the end was a trap door. They didn't venture down. "Seasonal resorts like the Paradise were kind of like bars," Bill explains. "They look great at night but don't look at them during the day."
On their drive back, the couple chatted about the venture. "I told Bill that if we were going to invest, he needed to run it so we could learn the business." Bob knew his income would cover their personal expenses as long as Bill was willing to do the day-to-day management. "We were youngish. I don't think we thought about what a massive undertaking it was…. But it seemed right."
After purchasing the property, they along with some friends had just a few months before the 10-week season began on Memorial Day weekend. "We'd drag them down there and make them work, saying, 'Oh, you can go to the beach.' But, of course they never did go as it was always cold and rainy." Bill wondered, "Does the sun ever shine here?"
Those next weeks were frantic: discarding discolored mattresses and sex toys; tearing out faux bedroom walls to restore the original 14 rooms; buying new white wicker furniture; upgrading the bathrooms, deck, and kitchen. Everything was thoroughly cleaned. Fresh white paint glistened on the walls and gray-painted floors replaced piles of tattered, sandy rugs. A local lesbian contractor built sturdy outside showers replacing a rickety wooden stall connected by a water hose and lined with reflective aluminum foil — designed more for strutting than showering.
"It was a huge undertaking," admits Bill. "Everything we had was sunk into it. It had to be open!" He remembers one man calling a few days before asking if he could change check-in to Wednesday. "No, you can't," Bill said flatly. "You can come Friday at 2 o'clock, but not one minute sooner!"
With little time to advertise in this pre-Internet era, they did their best to explain the changes to former guests, beginning with its new name: The Rehoboth Guest House. More importantly, it now was open to lesbians as well as straights and there was no smoking. "We had a mix of friends," says Bill. "So it would be gay-owned and operated but pretty much open to whoever wanted to come…. We had been discriminated against for most of our lives. If you don't want to come you don't have to."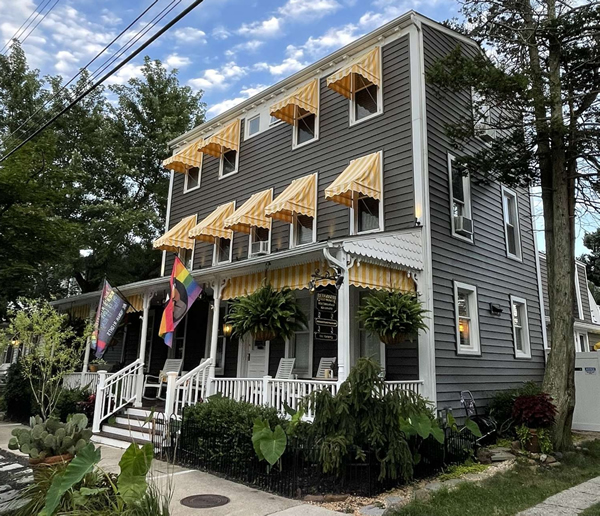 Remembering Paradise
Reactions from Paradise veterans varied when Bill and Bob discarded the blue, white, and yellow "Paradise Guest House" sign and, more importantly, its ethos of male eros. One of the new owners' early supporters was Charlie Allen, who worked in the Baltimore schools but summered in Rehoboth. "He was writing a book," Bill reveals, "called 'Summer Sisters'… they were sisters for the summer." Bob interjects, "The other part of the title was 'Some Are Not.' So, it was 'Summer Sisters [pronounced Some Are Sisters]: Some Are Not.'Charlie died before publishing his book—which has never been found.
Unlike Charlie, "some hardcore folks were upset," Bob recalls. "This used to be a gay male oasis" where men could "be themselves: wearing dresses; walking around naked; having piercings everywhere. They could get out of their suits and live the lives they wanted with people like them." In an understanding tone, Bob adds: "That's hard to take away." The Paradise was a safe spot not only for Philadelphia accountants, D.C. staffers, and Baltimore teachers, but college kids enjoying summer break, career embarking twinks, and closeted locals seeking safe harbor.
Charlie was best friends with the German-accented Paradise owner Herbert Koerber and his boyfriend, Alvarado Ortiz-Benavides, whom everyone called "Mami"— colloquial Spanish for sweetheart. A gregarious man with fading hair and a reddish beard, Charlie often helped Mami with housekeeping and other chores. Mostly, though, he just enjoyed the sexual freedom of Paradise and the camaraderie among male guests. Some returned each year for a week, others visited more frequently for long weekends, and a few stayed the entire summer. Most guests were younger than Charlie's 40 odd years, but everyone seemed to get along.
Most of Koerber's clientele came from word-of-mouth advertising, although there was a classified ad in summer issues of the Washington Blade: "friendly guesthouse, close to beaches and bars." One of the very first media stories about gay Rehoboth appeared in the May 1980 issue of this iconic paper. It described Paradise as "utterly comfortable" and quoted 38-year-old Herbert: "Tell people I can put them up — maybe even give them a discount during the week — but on weekends, after the bars close, my lobby will be packed."
Before Herbert opened Paradise, in 1979, there were no openly gay-owned or gay-friendly advertised guest houses in Rehoboth. The Sandcastle, a decrepit speakeasy-like rooming house owned briefly by several gay men, had burnt to the ground four years earlier. The grand Pleasant Inn Lodge, hosted by the reclusive, debonair bachelor Peck Pleasanton and his octogenarian mother, Bessie, welcomed an occasional well-behaved "single" gentleman.
During eight seasons, Paradise evolved as did Herbert and Mami. The two were an odd pair. Herbert, a "fussy queen" who swore like a sailor, was tall and thin with longish hair and a handlebar mustache. He was always tanned even though his forehead would get beet red given his German complexion. The much shorter Mami, whose family was from South America, was soft-spoken and very sweet. Compared to the larger-than-life Herbert, he was less memorable to guests. Bob describes Herbert as "the German businessman. Mami was the onetime boy-toy." They wintered in Key West, operating a gift shop and hawking kitsch souvenirs like black velvet paintings and seashell coasters.
Herbert monetized every aspect of Paradise, creating a sexual Disneyland. With 28 "teensy rooms the size of bathhouse cubicles," there could be upwards of 50 men checked-in along with their friends and friends of their friends, wandering in during the night. However, the number of bathrooms — two full baths and two halves — did not expand. "It was shabby and crowded, but we were young and didn't care," one Paradise regular muses. "It had a reputation. It was our party house."
The second floor became clothing optional with men often walking around with towels during midnight hours. Plywood partitions were set between rooms with guests on one side having a window and the other windowless. Herbert's "summer curtains" served instead of doors, which allowed air (and guests) to circulate. Those with bedroom windows overlooking the sundeck could easily extend an invitation to a coconut-lotioned twink or a weightlifting hunk. "Everything went on at the deck and in the windows and rooms behind it," recalls a frequent guest. There were late Saturday afternoon happy hours and skit contests. Staging was festive, if not overly decorative, with a jerry-rigged backstage area for costume changing. A raucous backyard crowd cheered contestants.
Originally, there was a huge gabled attic bedroom that required ascending a steep stairway. Herbert slashed it into a tiny single air-conditioned room with the remaining space transformed into an after dark playground full of mattresses with an aroma of poppers and pot. "Herbert turned every square inch of that attic into a bed sleeping sex area. It was masterful," Bob says in a praiseworthy tone. "Every inch was geared toward pleasure" And, as he and Bill later discovered, There was a leather sling in the "dungeon," a 10 x 12 cinder block walled room accessed only from the first floor trap door.
Room rates were low and backyard camping was just $5 for those bringing tents. Campers, though, had to be late night partiers. Before dawn, visitors often entered from the alley along a little path leading to the unlocked side gate. Nocturnal grunts, gasps, and groans harmonized to sounds of crashing waves. Back then, as one Paradise regular stresses, "Sex wasn't a taboo thing. It was like going to lunch! It was as common as going for a cocktail."
During the day, Herbert was often found in his flip-flops, T-shirt, and khaki shorts, puttering in the garden or tending to his beloved lacecap hydrangeas gracing the front yard. Herbert was estranged from his German-speaking family so Paradise regulars became his family. Friendly, he knew everyone by their first name but don't ask to reserve a specific room. One returning guest remembers phoning Herbert for a reservation and requesting a first-floor room with a door: "Oh, honey!" Herbert laughed. "It's just first come, first served."
Herbert did repairs only when absolutely necessary. But he'd always be painting, using just one color: white. The exception was the wrap-around front porch, lined with rocking chairs, which had a gray floor and ceiling along with knob and tube wiring. Throughout the house, guests used it to hang clothes since there were no closets.
In the early to mid 1980s, Paradise thrived as a money making machine — a bathhouse on the beach. As the number of gay-owned restaurants and bars multiplied along with accompanying media attention, more gay men vacationed at Rehoboth and visited Paradise. "There was a routine," one recounts. "You'd get up late. Get yourself down to the gay beach. Do a day at the ocean, getting too much sun. Then there was happy hour at the Moon. You had to be there and have a nice look. Then you'd go back, take a nap, and then go to dinner. Then, onto the Renegade!"
Herbert provided a weekend shuttle to the Renegade. About 10 o'clock, he'd drive up in his light colored blue and white '60s VW van, hop out and, as a regular recollects, "Scream down the hallways: 'Get your asses down here!'" He shuttled guests back-and-forth, with the last pick-up at 1. "I remember Herbert telling people in his heavy accent, 'If you miss the last bus, you have to walk the fuck home!" But his gruffness masked protectiveness. "He'd warn them he was going and he would even count!" Another frequent visitor remembers Herbert "as the kind of guy you'd call at 3 o'clock in the morning to say, 'I'm in jail.' And he'd be there."
Paradise Lost
In 1980, reports surfaced about clusters of young gay men contacting Pneumocystis pneumonia. Granted the majority of infections and deaths from this "gay cancer" were in New York City and San Francisco, but the Washington Blade published a landmark front-page story, "Rare, Fatal Pneumonia Hits Gay Men," inJuly 1981.
Herbert began to worry. One guest, living in New York City and volunteering as an AIDS buddy, remembers porch conversations with Herbert. "He was talking about buying a second one. Then he said, 'I'm concerned since so many people are getting AIDS, I'm not sure whether or not I'll have a clientele.'"
For many gays, Paradise was a rare time to be themselves and to enjoy the camaraderie and support from other men at a beach resort. Sadly, for some, it was also a death sentence. Sexual desire and psychological denial coupled with governmental inaction and public apathy fueled the AIDS pandemic.
After the 1986 summer season, Herbert and Mami sojourned, as usual, to Key West; Herbert never returned. "I can remember being surprised to hear that he was ill," laments a longtime patron. "He went quickly; we had no indications he was ill."
Herbert died a week before Bill and Bob opened on Memorial Day weekend. Mami was with him until the end. Like Paradise, he disappeared into history and, along with Herbert and many of his guests, would be remembered by few.
James Sears' latest book, "Behind the Boardwalk: Queering the History of Rehoboth Beach" will be published next year. Tom Kelch, manger of the Rehoboth Beach Guest House, contributed research to this article.
Lesbian Bar Project to the rescue
Founders complete second year fundraising campaign to save businesses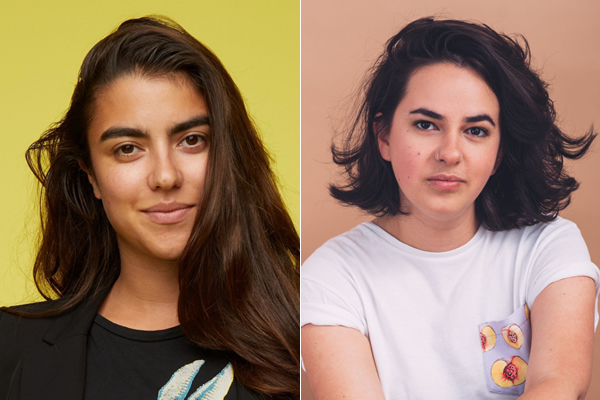 The Lesbian Bar Project, a New York-based group founded by lesbian filmmakers Erica Rose and Elina Street, raised $117,000 last year to help the nation's lesbian bars stay in business during the height of the COVID pandemic.
Among the bars receiving financial assistance from the project was D.C.'s A League of Her Own, the Adams Morgan lesbian bar. Owner Dave Perruzza said he and his staff were grateful to receive a $7,000 check from the Lesbian Bar Project early this year when the bar was closed under the city's COVID shutdown order.
The two women say their 2021 fundraising campaign for the project will raise well over $100,000 as part of their continuing effort to support the nation's remaining 21 lesbian bars, including A League of Her Own.
"Like a lot of things during COVID, we took a lot for granted," Street told the Blade in describing how she and Rose reacted when their city's three remaining lesbian bars – two in Manhattan and one in Brooklyn – shut down like most other bars and restaurants during the peak of the COVID public health restrictions in 2020.
"Erica and I felt very connected to the bars there," Street said. "And we started these discussions of, we miss our cherished spaces. And now they're closed. Where do we go?"
With their filmmaking skills as a backdrop, and with the knowledge that the already diminishing number of lesbian bars across the country were struggling to survive under COVID, the two started a fundraising campaign for those bars called the Lesbian Bar Project. Among other things, they produced a video Public Service Announcement with archival scenes of lesbian bars and the women who patronized them.
With financial support from the Jagermeister liquor company's Save the Night campaign, which was launched to provide financial support for nightlife businesses such as bars and restaurants, Rose and Street arranged for the production of a separate 20-minute documentary film about the role lesbian bars play in the lives of those who patronize them. Rose and Street are listed as the film's directors.
Among those serving as executive producer and appearing in the documentary is Lea DeLaria, the lesbian comedian, actress and internationally acclaimed star of the Netflix series "Orange is the New Black."
Also appearing in the documentary is Jo McDaniel, longtime D.C. lesbian activist and bartender and manager at several D.C. gay bars who helped Perruzza open A League of Her Own as the city's first full-time lesbian bar since the closing of the famed D.C. lesbian bar Phase One nearly a decade ago.
McDaniel says she left her job as A League of Her Own's manager last year to undertake, along with her life partner Rachel Pike, the start of a new D.C. LGBTQ welcoming bar called As You Are, which began operating online. McDaniel says she and Pike are actively looking for a storefront building in which to open As You Are as an in-person café and bar with a dance floor that will be welcoming to lesbians and the LGBTQ community in general.
The documentary, which helped generate support for the project's fundraising efforts, can be viewed on the group's website free of charge at lesbianbarproject.com.
Earlier this month, the national dating app called Hinge announced it was entering into a partnership with the Lesbian Bar Project and would make an initial donation in August of $50,000 to help the project support lesbian bars in need of financial aid.
The announcement said Hinge would educate all its U.S. users about the "importance of LGBTQIA+ establishments" and encourage its LGBTQ members to visit one of the bars for a date.
"The bars that comprise the Lesbian Bar Project are not only a safe space but an essential part of LGBTQIA+ culture," said Justin McLeod, founder and CEO of Hinge. "Our hope is that this support will help these sacred spaces to stay open through this summer and beyond," he said in the company's statement.
The Lesbian Bar Project website provides a list of the 21 lesbian bars that the project has supported. In a notice on the website, Rose and Street note that their initial fundraising campaign for 2021 has been completed, and a financial statement with information on how much has been raised will be released around the time of Labor Day weekend.
Rose told the Blade that until she and Street decide the project's next plan of action, they are calling on people to donate directly to one or more of the 21 lesbian bars listed on the website.
However, a notice on the website says three of the bars – Cubbyhole of New York City; Sue Ellen's of Dallas; and Wildside West of San Francisco, "have graciously decided to opt out" of the 2021 pool of funds raised to allow for more contributions to the other bars in greater need.
"In the late 1980s, there were an estimated 200 Lesbian Bars across the country," a statement posted on the Lesbian Bar Project website says. "These bars are disappearing at a staggering rate, and we cannot afford to lose more of these vital establishments to the fallout of COVID-19," the statement says.
Rose and Street said the decline in the number of lesbian bars, which began long before the onset of the COVID pandemic, is due to a number of factors, including the overall success of the LGBTQ rights movement. The two said nondiscrimination protections in state and local laws and the landmark 2015 U.S. Supreme Court decision legalizing same-sex marriage nationwide, opened the way for lesbians and LGBTQ people in general to feel comfortable patronizing bars that were not specifically catering to lesbians.
They said that like its impact on gay bars in general, the rise of the Internet and online meet-up sites has also had the effect of enabling lesbians to meet each other outside of bars and other "brick and mortar" establishments.
"So, it's like all of these factors combined with the pandemic are why many of these places are disappearing," Rose said. "And that's why Elina and I jumped into action. Our goal is always to raise awareness. The money raised is definitely a bonus," she said. "We wanted to raise awareness and tell the stories of these bars. That's going to make sure we remain indelible in our culture and ensuring our survival."
Rose was referring to one of the themes of her and Street's 20-minute documentary – that the in-person interaction offered by lesbian bars and LGBTQ bars in general provides, among other things, an important part of LGBTQ culture and the diversity of LGBTQ people that online and virtual venues cannot provide.
"We believe what makes a bar uniquely Lesbian is its prioritization of creating space for people of marginalized genders; including women, non-binary folks, and trans men," according to the statement posted on the Lesbian Bar Project website. "As these spaces aim to be inclusive of all individuals across the diverse LGBTQIA+ community, the label Lesbian belongs to all people who feel that it empowers them," the statement says.
"Without space, we lose power, validity, communal safety and access to intergenerational dialogue," the statement adds. "With the support of our community, we can make sure these bars receive not only the financial assistance they need but the reference they deserve. When our history isn't protected, we must protect it ourselves."
Following is a list of the 21 remaining lesbian bars in the United States released by the Lesbian Bar Project:
A League of Her Own — Washington, D.C.
Alibi's — Oklahoma City, Okla.
Babes of Carytown — Richmond, Va.
Blush & Blu — Denver
Boycott Bar — Phoenix
Cubbyhole — New York City
Frankie's — Oklahoma City, Okla.
Ginger's — Brooklyn, N.Y.
Gossip Grill — San Diego, Calif.
Henrietta Hudson — New York City
Herz — Mobile, Ala.
My Sister's Room MSR — Atlanta
Pearl Bar — Houston
Slammers — Columbus, Ohio
Sue Ellen's — Dallas
The Backdoor — Bloomington, Ind.
The Lipstick Lounge — Nashville, Tenn.
Walker's Pint — Milwaukee, Wisc.
Wildrose — Seattle
Wildside West — San Francisco
Yellow Brick Road Pub — Tulsa, Okla.
Adopting an older child from overseas — one couple's story
'He really wanted a forever family, it didn't matter that we're gay'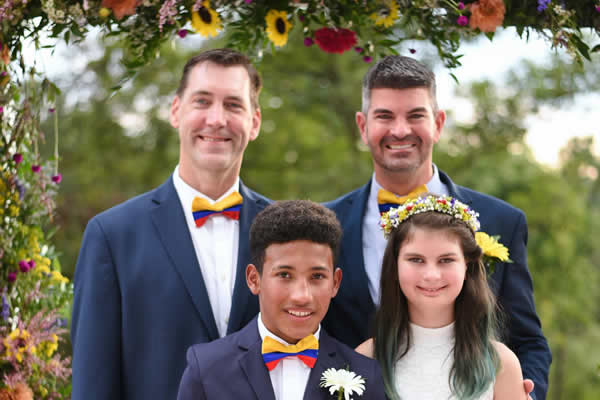 Jim Walker and Ethan Taylor had talked about adoption but weren't sure how to go about it. Ethan himself was adopted and the biological father of a 13-year-old daughter (Bella) from a previous relationship.
Then, one evening in 2018, a Rainbow Families Facebook post caught their attention. "It mentioned Kidsave," Ethan said, "a non-profit organization that brings older Colombian orphans to stay with host families for five weeks to experience life here with an American family. They're unadoptable in their own country because they are over eight years old."
Jim and Ethan had been together five-plus years by then and known each other for 18. "We looked at each other and said, 'Let's do this!' Next thing we know, we're signed up to host Juan Carlos," reminisced Jim.
After a five-week visit, many families decide to adopt the children. In fact, 80% of the children who participate in Kidsave's "Summer Miracles" program are eventually adopted, and those who are not, often come back for a second visit and are adopted later.
During those five weeks, Kidsave and the host families help the children meet potential adoptive families. The children may or may not know adoption is a possibility, but host families aren't allowed to talk openly about it during the visit.
Jim and Ethan plowed through the paperwork at warp speed and were approved to host. They attended orientations and training with other host families. Soon they were at Dulles Airport, wearing their yellow Kidsave T-shirts so the kids could easily identify them.
When Juan Carlos came through the customs doors, "He ran up to us, gave us big hugs, and then presented each of us with a braided bracelet from his home country," recalled Jim. "Right then and there, we fell in love with him and knew we were going to adopt him."
Juan Carlos didn't care that a same-sex couple hosted his visit. "Since he never had a father figure in his life, he was thrilled to have TWO dads — and a sister," said Ethan. "Juan Carlos just really, really wanted a forever family that would love and protect him. It didn't matter that we happened to be gay."
"The most surprising thing was how happy, resilient, and adaptable he was — and continues to be," said Jim. "He had spent more than half his life in an orphanage but he never complained about his circumstances," said Jim.
After hosting, the process of adoption includes many additional steps and hurdles, and unexpected things can and do happen so an effort is made not to get the children's hopes up. After a two-week "quiet" period people can apply to adopt. The interest must be two-way – the children must want to be adopted by that family.
"When we did bring him home for good," recollected Ethan, "he immediately ran upstairs to his bedroom and pulled out a bag of quarters that he had hidden and declared, 'I always knew that I would be coming back!'"
"We learned about that we have a lot of love and patience to give to a child. Being a parent, especially to two device-obsessed teenagers, can be stressful on any relationship but we have learned effective communication and the value of doing things with each other that don't always involve the kids."
Jim and Ethan were married in 2019, and both Juan Carlos and Isabelle participated in the wedding.
"Kidsave is very welcoming for people of various backgrounds and sexual orientations," said Ethan. "There is a great and growing community of Kidsave families in the D.C. area, including several same-sex and single-parent families. We have made some wonderful friends though Kidsave. We strongly encourage others to consider hosting through Kidsave's 'Summer Miracles' program!"
Summer Miracles kids are here until Aug. 14, and desperately need forever families. Visit Kidsave.org to learn more.
Now 16 years old, Juan Carlos is adjusting well to life as an American teenager. "Every night, when I tuck him into bed, the smile on his face says everything. Being his dad," noted an equally smiley Jim, "is a dream come true."