March 13, 2020 at 9:48 pm EDT | by John Paul King
Ava Max releases new anthem for 'Kings & Queens'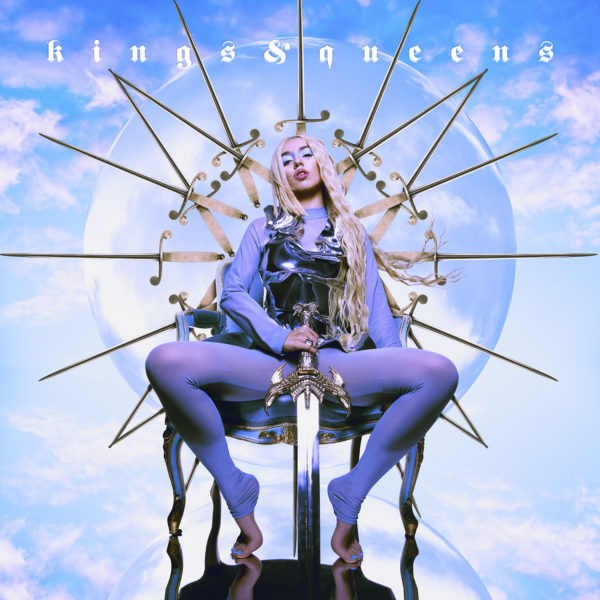 Global pop sensation Ava Max has delivered her first new song of 2020.
"Kings & Queens," an empowering new anthem, dropped on Friday, accompanied by a brand new visualizer. The song reasserts the leadership role that the "Princess of Pop" has taken in inspiring her listeners to imagine a better world in which everyone is treated with respect, and is the first new song to be released from Ava's hugely anticipated debut album, which is set to drop later this year.
Described by Rolling Stone as an "Artist You Need to Know," Ava has garnered plenty of media attention, and has had high profile features in Vanity Fair, Billboard, Forbes, Paper, and other magazines. She officially sealed her pop superstar status in 2019, with the blockbuster 2x platinum certified hit, "Sweet but Psycho," which was named among by the New York Times as one of the "54 Best Songs of 2019" and spent three weeks in the top 10 of Billboard's "Hot 100." Along with that success came the companion video, which has garnered over 516 million YouTube views to date.
She followed up that stellar debut with an acclaimed summer single, "Torn," accompanied by a video from superstar director Joseph Kahn (Britney Spears' "Toxic," Taylor Swift's "Bad Blood") that has achieved nearly 50 million views, and continued her streak with the songs and videos "Freaking Me Out," "So Am I," "Salt," and "On Somebody."
She's also established herself as an international artist, teaming up with Norwegian DJ/producer Alan Walker for "Alone Pt. II," and Spanish superstar Pablo Alborán for their hit single, "Tabú," a platinum-certified chart-topper in Spain.
Ava ended 2019 as one of the year's most-honored performers, counting "Best New Artist" nominations at both the 2019 MTV Video Music Awards and the 2019 MTV Europe Music Awards among her accolades. The latter resulted in her first-ever win for "Best Push Artist" and yielded show-stopping live performances of both "Torn" and "Sweet But Psycho."
You can watch the visualizer for "Kings and Queens" below.