SPRING ARTS 2020: Adam, Sam, Rufus, Gaga and more
Uber-queer spring brings spate of highly anticipated new albums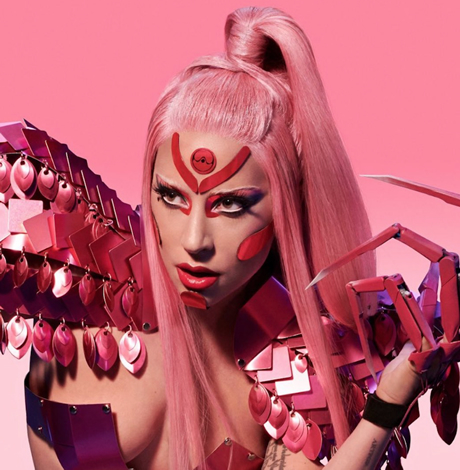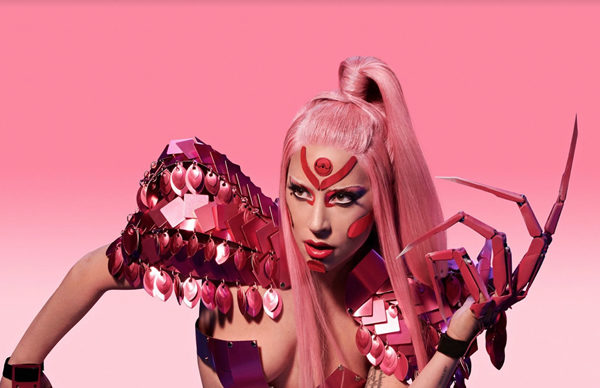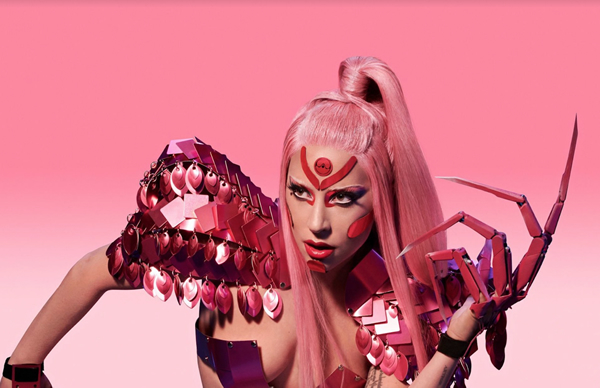 The excitement for upcoming new music releases is palpable and much of the blame can be pinned on Lady Gaga. The surprise release of her single "Stupid Love" foregrounds her new album "Chromatica," which will be released in April. But that's not the only musical event worth our attention in the coming months, although it's certainly the biggest.
Today (March 13) Niall Horan releases his album "Heartbreak Weather." This is the second solo album by the former One Direction member, who has continued to put out successful hits, including "Slow Hands" and "This Town," after the boy band's split up.
Saturday, March 14 sees the release of the queercore band Middle-Aged Queers' debut album, "Too Fag For Love."
On Friday, March 20 Adam Lambert is set to release his fourth studio album, entitled"Velvet." The fantastically talented Lambert, who has toured with Queen+Adam Lambert (comprised of original members of Queen with Lambert serving as lead vocalist), remains something of a gay icon since appearing on "American Idol" in 2009.
On the same day, "ALICIA," Alicia Keys' latest album, will be released. So far three singles have been released from the new album, "Show Me Love," "Time Machine" and "Underdog," which was released earlier this year along with a new music video.
The pop-punk boyband 5 Seconds of Summer (or 5SOS)will release its fourth studio album, "Calm," on March 27. Touring early on with One Direction, the group has continued to made their own way well after One Direction dissipated. So far they have released four singles, including the popular "Easier," which has nearly 200 million streams on Spotify.
Also on March 27, Sufjan Stevens will release"Aporia," his first full album in five years. That isn't to say that the Brooklyn-based singer has not been busy in the meantime. His music is everywhere lately. He has worked on the soundtrack for a number of recent film projects, including Luca Guadagnino's 2017 "Call Me By Your Name." And the song "Chicago" from his fantastic 2005 album "Illinois" serves as the theme for Ryan Murphy's Netflix show "The Politician," starring Ben Platt.
Vanessa Carlton is expected to release her sixth studio album,"Love Is An Art," on the same day. It's unlikely there's a single person who doesn't know "A Thousand Miles," her monster hit. In fact, her debut album "Be Not Nobody" (2002) is the only one of albums to enjoy major success. Carlton has nevertheless continued to produce music.
On April 3, Nina Simone's album 1982 "Fodder On My Wings" will be re-released widely in digital and physical format. It offers a chance to become reacquainted with one of the iconic R&B singer's lesser-known albums.
Queer New York-based artist Stefan Alexander releases his sophomore EP "Cry Again" on April 3.
The highlight of the spring album releases is without a doubt Lady Gaga's "Chromatica" on April 10. Nearly every project she has been involved in has been a success, including her starring role alongside Bradley Cooper in "A Star Is Born" (2018). The song "Shallow," sung by Gaga and Cooper, won Best Original Song at the Golden Globes and Oscars. But if the new single "Stupid Love" is any indication, "Chromatica" will be something of a return to an earlier iteration of Gaga, something more akin to the musical style of "Born This Way" (2011) than to the more experimental "Art Pop" (2013) and "Joanne" (2016). Her highly limited spring tour isn't coming to Washington.
Peggy Lee's centennial year is being celebrated with various events. "Ultimate Peggy Lee" drops April 17 and features a 57-year-old unreleased track.
On April 24, Rufus Wainwright's new album"Unfollow The Rules" will be released. In anticipation of the new record, the gay singer-songwriter released singles "Damsel In Distress" and "Trouble In Paradise" earlier this year.
Indigo Girls release their new album "Long Look" on April 24, their first since 2015. They've reunited with producer John Reynolds who produced their '99 album "Come On Now Social." They play Rehoboth May 2.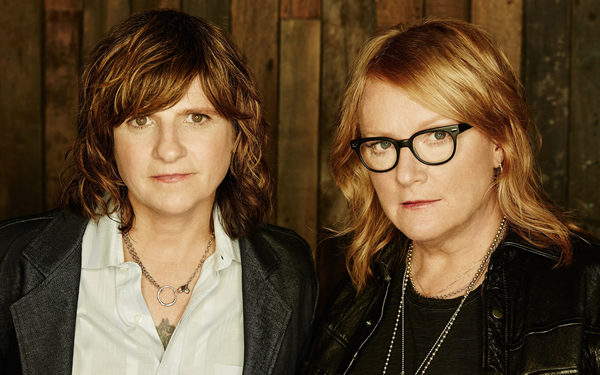 Sam Smith, a gay artist who recently came out as non-binary, will release"To Die For" on May 1, a follow-up to the widely successful "The Thrill Of It All" (2017) and "In The Lonely Hour" (2014). Four singles have been released thus far, including "Dancing with a Stranger" and the eponymous "To Die For," released earlier this year.
The '80s rock band The Psychedelic Furs will put out a new album, entitled "Made Of Rain," also on May 1. The group, which continues to tour the world, has enjoyed renewed interest after their hit song "Love My Way" from the 1982 album "Forever Now" was featured in "Call Me By Your Name."
Also May 1, the reconvened Dixie Chicks release their first new album in a whopping 14 years — "Gaslighter."
Additionally, '90s rocker Alanis Morissette will release her ninth studio album,"Such Pretty Forks in the Road," on that day. It's her first album since "Havoc and Bright Lights" in 2012.
Hayley Williams, lead singer of the pop rock group Paramore (the song "Misery Business" was one of their most popular), will release her first album as a solo artist on May 8, entitled "Petals For Armor," following after the EP "Petals for Armor I," which was released in February.
MAX's new album "Colour Vision" drops May 22. He's straight but has headlined at Capital Pride as an ally.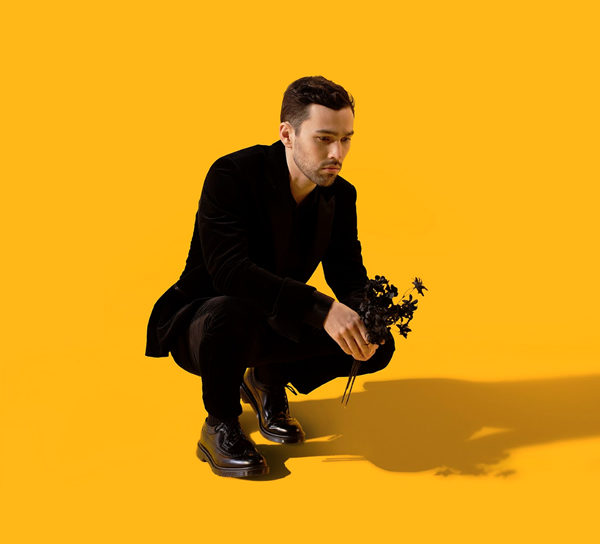 In addition to the officially scheduled releases, there is still a number of possible releases. The French singer Christine and the Queens recently the EP "La vita nuova." And we might also expect a forthcoming album from transmasculine artist Jakk Fynn, who released his debut EP, entitled "Cancelled" back in February. Hope remains for new music from Rihanna, Adele and Cardi B. Janet Jackson has announced a summer U.S. tour and teased new music but nothing concrete yet album wise.
There's lot of cool stuff slated for release on vinyl, too. Among highlights:
• Whitney Houston's eponymous debut album is out in a 35th anniversary edition on "peaches-and-cream"-colored double vinyl with a deluxe booklet for $70.
• ABBA "Live at Wembley Arena" is a triple-LP set out today.
• Perfume Genius's fifth album "Set My Heart on Fire Immediately" is out on double "Coke-bottle green" vinyl May 15.
And there are several cool releases planned for Record Store Day (April 18):
• Britney's "Oops! … I Did it Again (Remixes and B-sides)"
• Destiny's Child's "Say My Name" on 12" picture disc
• Two k.d. lang albums debut on vinyl — "Drag" and "Angel With a Lariat"
• Bob Mould's "Circle of Friends," music from the concert film, debuts on vinyl for the first time
• Robyn's eponymous debut makes it vinyl debut on double LP
• Sam Smith's cover of Donna Summer's "I Feel Love" gets a 12" picture disc release
• Tegan and Sara's "Tonight in the Dark We're Seeing Colors" on "violet with black splatter" vinyl
New dance single pays tribute to Town Danceboutique
Local musicians pen 'Town' in honor of shuttered club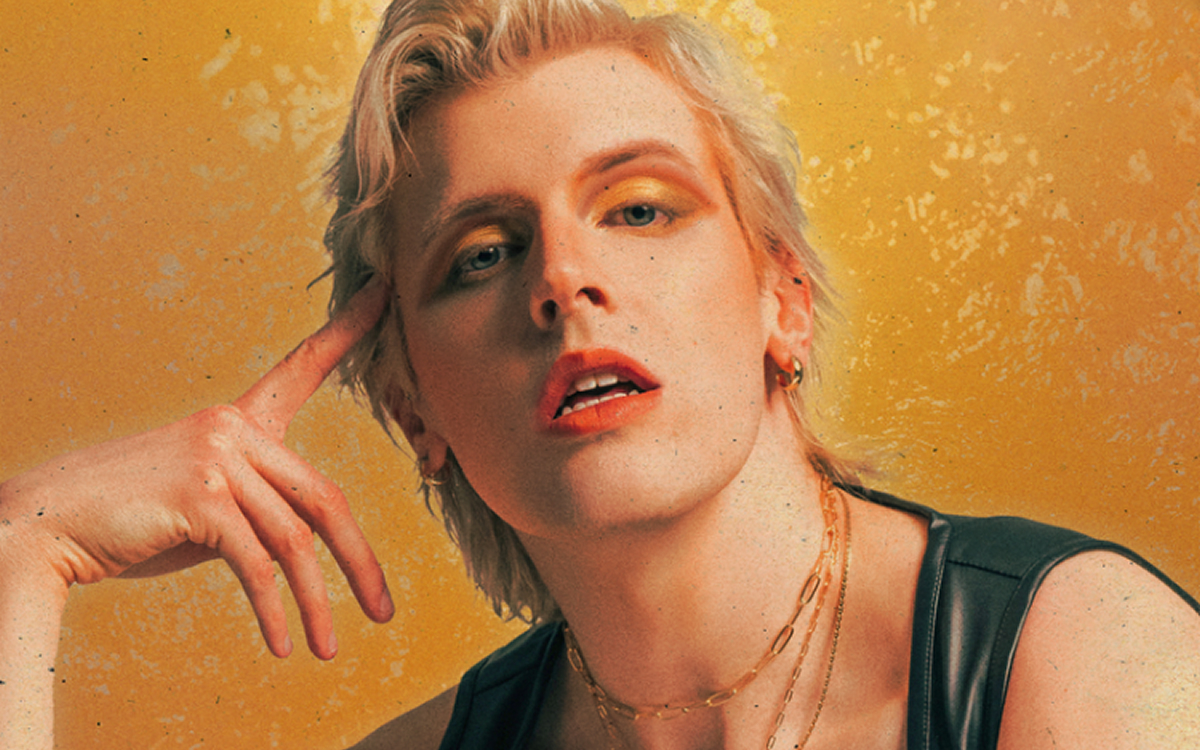 The closing of the LGBTQ nightclub Town Danceboutique in the summer of 2017 was heartbreaking to local musician Bryce Bowyn. He and his Los Angeles-based singer/songwriter friend Lexie Martin decided to honor its legacy in their new single, "Town."
For Bowyn, who moved to the District about a decade ago to attend school at American University, the memories he has from Town Danceboutique are endless. And when it closed, it was a massive loss to Bowyn and many others.
"It was such a cool space," Bowyn said. "It was just disappointing to see a place that brought so many people together become part of the landscape again." The building Town Danceboutique used to be housed in is now home to upscale apartments and a CVS.
Town Danceboutique was a formative place for Bowyn and Martin, and it was Bowyn's first experience in an open and accepting LGBTQ environment. His favorite memories at the club were always on Halloween, he said. Patrons, including Bowyn, would go all out with their costumes to look their very best.
Bowyn and Martin met while they were both in the musical theater program at American University. Despite their years-long friendship, "Town" is the first song they have written together. They sat down over FaceTime and got to work. It was Martin's idea to pay homage to Town Danceboutique, and the song follows the story of pre-gaming, going out, and hitting the dance floor.
But the single also serves as a hype song for going out in any city, at any place.
"It was important to me for the song to remain relatable and accessible," Bowyn said. "So the whole foundation of the chorus, 'Let's go to town,' can either mean Town Danceboutique, or painting the town red and having the night of your life."
Bowyn started writing and producing his own music in 2018. He released an EP titled "A Rosy Retrospect" in 2022, and most recently released a single "A Bridge Burned Down" in June. His music is inspired by late 2000s pop and '80s synthpop, influenced by stars like Madonna and Charli XCX. Lexie Martin released her self-titled EP in 2019 and most recently came out with her single "SUPERPOWER" in 2021.
Bowyn has been a lifelong pop music enthusiast. He distinctly remembers watching Britney Spears perform "Oops!…I Did It Again" at the MTV Video Music Awards when he was a kid and thinking "That was what I wanted and what I was set to do in life."
"My heart was always with pop music," Bowyn said.
"Town" is available now for streaming on Spotify, Apple Music, and Soundcloud.
From Monáe to Madonna, fall will rock in D.C.
Local venues hosting array of queer artists in coming months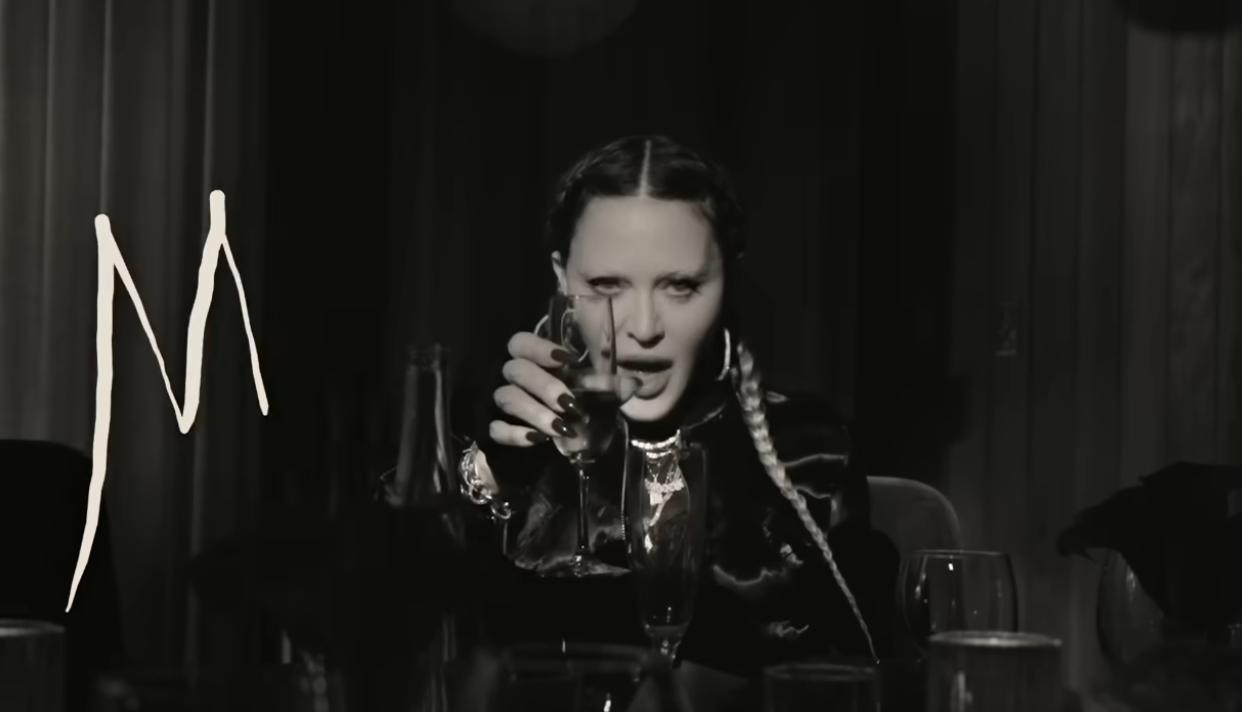 The D.C. area has many LGBTQ musical acts to look forward to this fall. Starting with pansexual and nonbinary actor and R&B singer Janelle Monáe, performing at the Anthem on Sept. 24-25 with ticket prices ranging from $135 to $301 on StubHub.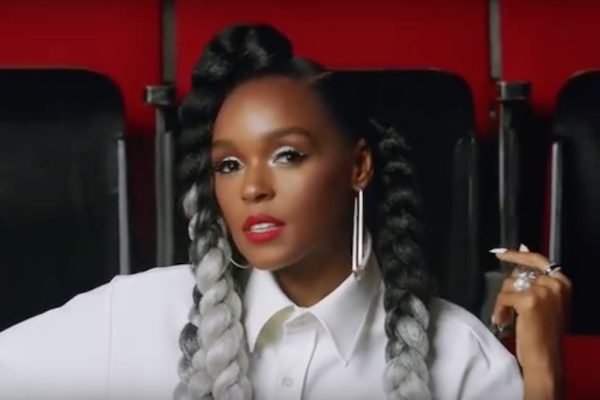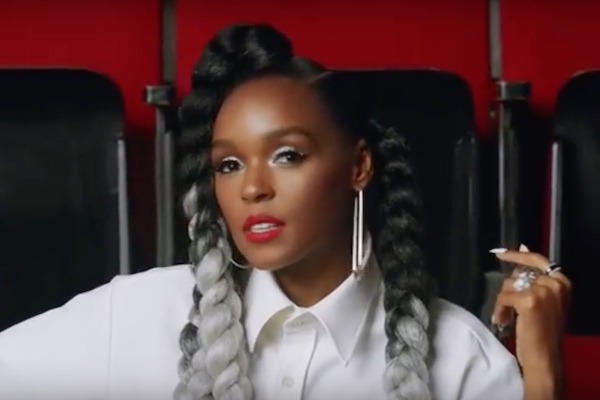 Singer Hozier's "Unreal Unearth Tour" is coming to the Anthem on Sept. 26-27. Tickets are available on StubHub starting at $324.
On Sept. 28 the CFG Bank Arena in Baltimore will see lesbian pop artist SZA's "SOS Tour" with tickets starting at $165 on Ticketmaster.
Queer indie pop singer Ashnikko is coming to the Anthem on Sept. 29 to perform their "Weedkiller Tour." Tickets available on StubHub range from $49 to $279.
Coming to Merriweather Post Pavilion in Columbia, Md., is the All Things Go Festival. Performing are lesbian singers Tegan and Sara, alt-pop singer Lana Del Rey, pop singer Carly Rae Jepson, and more. The festival will take place Sept. 30-Oct. 1 with two day passes starting at $397 on SeatGeek.
Rock band Queen will perform "The Rhapsody Tour" at the CFG Bank Arena along with Adam Lambert on Oct. 4-5. Tickets are starting at $181 on Ticketmaster.
Pop star and trans woman Kim Petras' "Feed the Beast World Tour" will reach the Anthem on Oct 12. Tickets range from $72 to $817 on StubHub.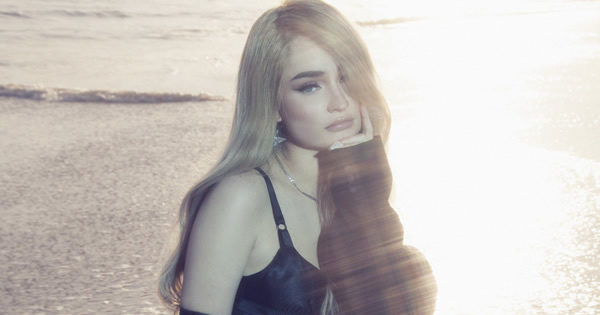 Queer pop singer Kesha is coming to the Anthem on Oct. 29 to support her new album, "Gag Order." Tickets go from $86 to $261 on Event Ticket Center.
Queer pop rapper Shygirl is co-headlining with bisexual singer Tinashe for the "Nymph" tour at the Anthem on Nov. 5. Tickets range from $45 to $145 on Ticketmaster.
Indie band Men I Trust is performing at Echostage on Nov. 15. Tickets are available on Ticketmaster for $30.
Nonbinary rapper Lil Uzi Vert's "PINK TAPE TOUR" will be at the Anthem on Nov. 21. Tickets start at $90 on StubHub.
Doja Cat's "The Scarlett Tour" will reach Capital One Arena on Nov. 27. Tickets start at $100 on Ticketmaster.
Madonna will bring her highly anticipated and delayed "The Celebration Tour" to the Capital One Arena Dec. 18 and 19. Tickets are available on Ticketmaster starting at $110.
Tom Goss to perform at Rehoboth Beach Bear Weekend
Out singer entertains at the Sands Hotel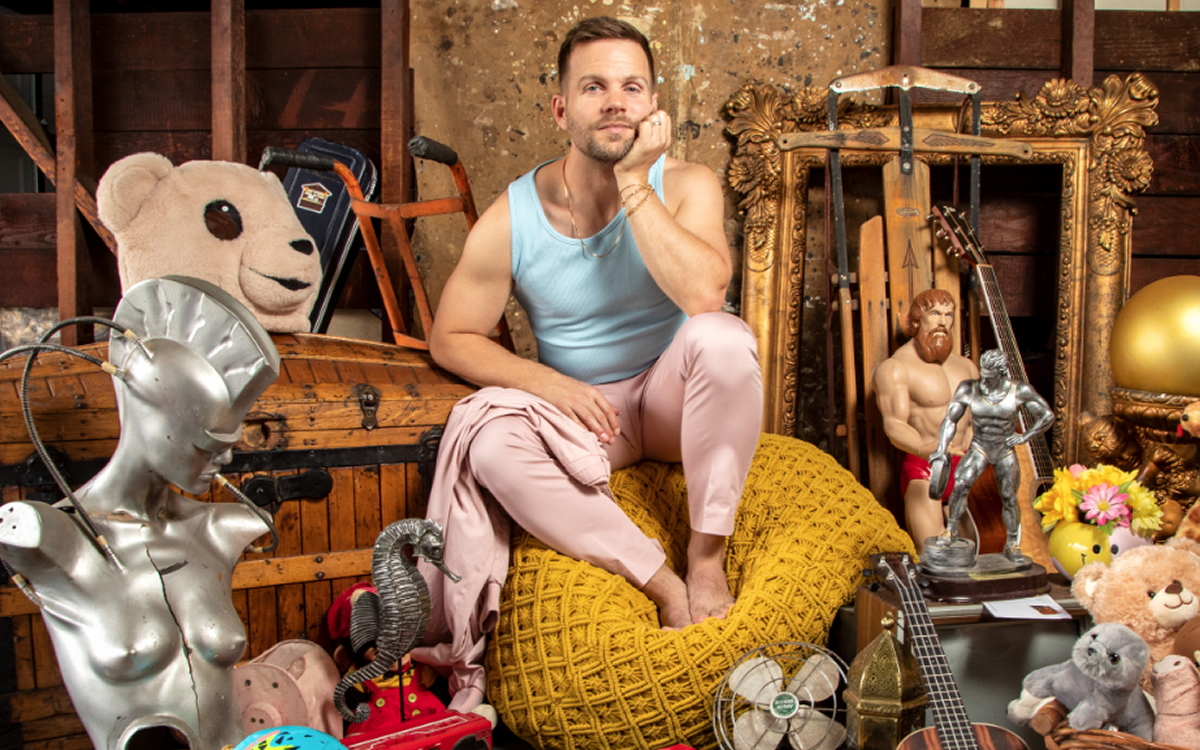 Out singer Tom Goss will perform at the Rehoboth Beach Bear Weekend on Saturday, Sept. 16 at 7 and 9 p.m. at the Sands Hotel.
He will sing his memorable songs like "Son of a Preacher Man" and "Bears," as well as tracks from his new album, "Remember What It Feels Like," where he sings about being a 42-year-old gay man still reeling from his husband's infidelity who was recently conned by a lover with a secret life now serving time in prison.
Tickets to Rehoboth Beach Bear Weekend start at $20 and can be purchased on Eventbrite.