March 21, 2020 at 9:30 am EDT | by Brock Thompson
Virus days are back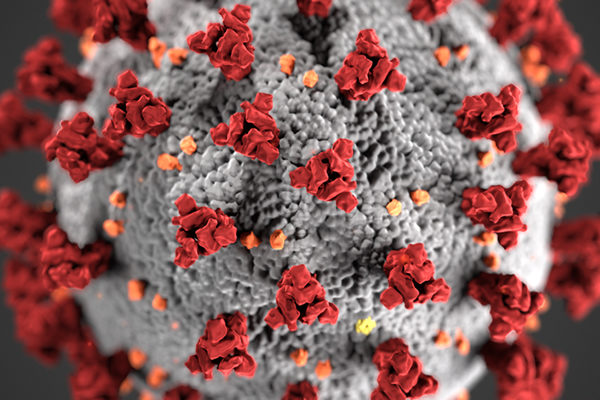 During the last week, most of us made preparations for self-quarantining as news of cancelled events and shuttering businesses came pouring in. While all this was happening, memes and stories floated around social media. And a lot of gays collectively rolled their eyes at yet another nationwide bungling of a pandemic. In some ways, we've seen this before, haven't we?
Debating whether or not yet another virus is being politicized or even colossally mishandled is probably best left to other columnists. But I'm reminded, remembering reports from the darkest days of the AIDS crisis, of people gay or straight doing whatever they could. Whatever they could to bring some comfort and joy to those suffering. Anything from bake sales, blood drives, to even reports of a woman who brought her tap dancing show to a San Francisco AIDS ward once a week. People just doing whatever they could.
I think gays can easily capture that pep-in-the-step cheerfulness in the face of crisis again. For instance, one of the events on my spring calendar that is now indefinitely postponed was the DC Progressive Dinner. For those of you unfamiliar, basically three teams of gays get together and informally compete in food courses, putting on cabaret-style comedy and dance routines, cooking and serving up theme-related dishes and cocktails. And yes, the thing more or less devolves into a drunken mess by the end of the evening, but what's always remained special to me is it does give people a chance to showcase their talents and passions, and a chance to reveal another part of themselves that you might not have been aware of. Seeing gays designing and sewing costumes, coming up with and cooking recipes, writing up comedy, choreographing dance numbers, and yes even shaking up drinks.
I don't know when Progressive Dinner will be back, but it could be time for us to showcase that talent in other ways. Of course, what removes us from those bleak days of the '80s and '90s is our ability to stay connected online. I'm already seeing friends displaying their skills and talents by doing yoga videos, one started a virtual bookclub. Though no one should ever be subjected to my cooking, I would love to see some gays doing their own cooking shows, offering up some quick and easy quarantine casseroles or something like that. How about some gay Ted talks? You know, on topics we might actually find interesting.
As this stretches on and on, I predict gays will find more and more creative ways to brighten up everyone's day, even if we're not face-to-face. I'm envisioning drag queens by truck, driving around town belting out the divas. Wouldn't that bring a smile to your face? And if that's not feasible, an online show? And we can all venmo our dollars in.
I should note that the Progressive Dinner benefits charity, particularly D.C.'s SYMAL organization. And I don't think it's particularly unreasonable to say that gays are more civic minded than some, maybe most. It could be because back then, in those days, we had to look after ourselves. No one else seemed to care. But now, this time around, besides all the potential online shows and such, let's show them how it's done. Let's remember to check in on elderly neighbors. Check in on those who live alone.
The truth is, gays can make community anywhere. Under the toughest of circumstances we can carve out space for ourselves all the while looking out for those around us.
So let's go gays, let's show them how it's done.
Brock Thompson is a D.C.-based writer who contributes regularly to the Blade.