Local gay student blocked from making blood donation despite FDA easing policy
Red Cross acknowledges delays, study to examine further change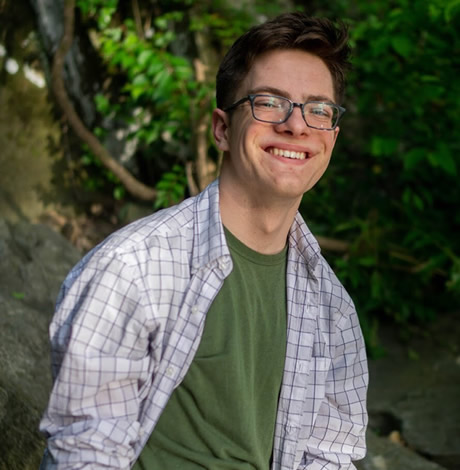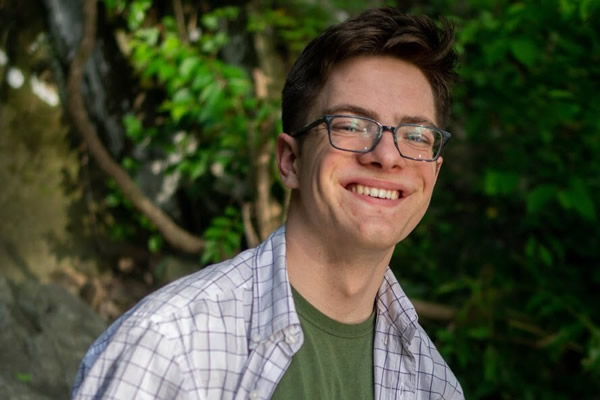 A gay D.C. native otherwise qualified to donate blood was denied that chance at a local hospital, demonstrating that obstacles remain after the FDA eased its ban on gay donations — even as the agency has set up a pilot study to assess lifting the blanket policy altogether.
Aubrey Lay, a 19-year-old student at the College of William & Mary, told the Washington Blade after the FDA eased its policy last month he registered with his family at Children's National Hospital, a D.C.-based pediatrics center, in hopes of making a contribution under the belief he'd meet the new requirements.
"As a gay man, I was very excited that the FDA had relaxed its guideline restrictions on MSM donating blood, however imperfect this change may be," Lay said. "This meant that for the first time since graduating high school, I would be able to donate blood."
Lay said he would have been ineligible to donate under the former rule requiring 12 months of abstinence for gay men, but believed he would have been eligible under the new rules requiring only three months. Although the hospital's website had the old information online, Lay said he proceeded to his appointment on April 29 under the "wishful thinking" the hospital would accept him.
But Lay was ultimately blocked from making a donation.
"It turned out I was giving them the benefit of the doubt where I shouldn't have," Lay said. "I signed in and had my intake interview during which I explained my sexual history, and that I had last had sexual contact in early January, over the three-month limit. After answering all these questions, I got my finger pricked and iron levels checked, and height, weight, [blood pressure] taken. Only then was I told that I would not be able to donate because the hospital's policy has not yet caught up to national standards."
Lay said he was "shaken" by the experience, having wanted to make a blood donation to help out as the nation battles the coronavirus crisis.
As evidence going to the hospital was a risk he didn't take lightly, Lay said it was the first time he'd left his house in a month because he and his family took the Virginia stay-at-home order "very seriously."
"I certainly would not have risked my own health, and that of others, had I known I would be turned away," Lay said.
Amid the blood shortage during the coronavirus pandemic, the FDA last month announced it would ease the ban on blood donations for various groups, including men who have sex with men.
The earlier ban, established in 2015, required gay men to be abstinent for 12 months before making a donation, but the new policy eased those restrictions, requiring a deferral period of three months.
Before 2015, the FDA had a lifetime ban on blood donations from men who have had sex with men. The policy was implemented in 1983 at the height of the AIDS epidemic based on fears donations from gay men would allow HIV to enter the blood supply.
Lay, upon being denied the ability to donate blood, said he found the office of the hospital's president next to the blood donation room and sought an audience.
The president, Lay said, apologized for the confusion and connected him with the doctor in charge of the blood bank. The doctor, Lay said, told him the hospital's computer systems were interlaced with the new policy and — in normal times without coronavirus — it would take a month to disentangle them and make them consistent with the new policy.
The website for the Children's National Hospital has been updated and no longer indicates it follows the earlier 12-month policy, but is in the process of making a transition to conform to the new guidance by June 2020.
A Children's National Hospital spokesperson confirmed the center is still in the process of updating its policy for gay donors and expects resolution next month.
"We have the deepest appreciation for all our blood donors and see every day how their donation saves lives," the spokesperson said. "We take every step to adhere to all regulations around blood donation and are working to update our policies, donor questionnaire and computer systems to align to the new FDA regulations. The FDA just approved the donor questionnaire for sites to use and we are hoping to have all policies in place in June. We encourage anyone who would like to donate to make an appointment and double check on the eligibility before coming in."
Lay's story isn't unique as other gay men have reported being unable to donate blood after the FDA eased its ban. Whether or not each of these men expected to meet the requirements under the new deferral period of three months is unclear.
Gay TV personality Andy Cohen says he was denied the chance to donate, even though his plasma would be rich in the antibody for COVID-19. Lukus Estok, a young gay man who recovered from COVID-19, also told his story about being denied the opportunity to make a donation at the New York Blood Center. His Facebook post went viral on social media and was featured in a Good Morning America article.
Mathew Lasky, a spokesperson for the LGBTQ media watchdog GLAAD, which has been leading calls for a change in blood policy, said more and more stories are emerging of LGBTQ people being blocked from making donations despite the recent change.
"GLAAD is continuing to pressure the FDA to put science above stigma, and to remove any time-based deferral on gay and bisexual men, and others in the LGBTQ community, donating blood," Lasky said. "In the meantime, it's critical for individual blood centers to begin adhering to the new FDA guidelines as not to continue needlessly discriminating against LGBTQ people, and to address the critical blood supply shortages we're seeing during COVID-19."
The American Red Cross, which had called for the FDA to shorten its deferral period from the 12 months to three months before the new policy was implemented, cautioned via a spokesperson the implementation of updated rules "will take time."
"As the largest blood provider in the country, we are working to implement the updated FDA eligibility changes and will provide an update on timeline in the near future," the spokesperson said. "It's important to note that the implementation process includes potentially thousands of individuals and involves complex system updates that do take time. We are working to develop a reinstatement process to share with potential donors in the near future."
UPDATE: A Red Cross spokesperson after publication of this article told the Blade a June 1 target date has been set for full implementation of the FDA policy change.
"The American Red Cross is working to implement the updated FDA eligibility changes on June 1," the spokesperson said. "We just want to emphasize that this process includes potentially thousands of individuals and involves system updates that will take time to implement."
Even as blood centers work to update their system to conform to the new policy, LGBTQ advocates have said the change is insufficient and the FDA should scrap its deferral requirements entirely for men who have sex with men and instead implement a policy based on individual risk assessment. Such a policy could enable, for example, monogamous gay men or gay men with safe sex practices to make blood donations.
Among those calling for this change is California Attorney General Xavier Becerra, who last month led a letter to the Department of Health & Human Services with 19 other attorneys general urging the Trump administration to abandon the deferral period, citing the success of other countries, such as Spain, Italy and Portugal, that have implemented gender-neutral policies.
Many voices have emerged calling for any and all obstacles to gay men making blood donations being lifted because testing could determine whether a blood donation has HIV. Experts, however, say some caution is necessary as a window exists between donation and testing in which the test wouldn't be able to determine if a donation was free of the virus.
Scott Schoettes, counsel and the HIV Project Director at Lambda Legal, articulated that warning in a conference call last month with reporters.
"People believe that it catches all new cases of HIV or new cases of Hepatitis B, Hepatitis C, other blood borne infections," Schoettes said. "That is not the case. There is still a window period during which that testing would not uncover a newly acquired infection."
But in a rare situation of hitting both the gas and brake at the same time amid a policy change, the FDA has indicated the agency also is in the early stages of a pilot program to determine whether or not the ban can be changed further in favor of a risk-based assessment.
Megan McSeveney, an FDA spokesperson, confirmed the agency is set to begin the study with "about 2,000 men who have sex with men and who would be willing to donate blood."
"This study, being conducted at community health centers in key locations across the United States, could generate data that will help the FDA determine if a donor questionnaire based on individual risk assessment would be as effective as time-based deferrals in reducing the risk of HIV," McSeveney said.
The Red Cross is participating in the efforts to ensure a new risk-based policy as opposed to a deferral period will keep the blood supply safe, a spokesperson for the non-profit said.
"We are very early in the study – we are currently finalizing the content of the new questions, and developing the specifics of the protocols, including site selection, which then will require government and ethical review board approval," the spokesperson said. "The results of testing in combination with the responses to the questionnaire will be used to determine the value of the questions in interdicting new HIV infections."
Based on the limited information of the study, there's no indication a change will, in fact, follow eliminating the deferral period for gay men entirely in favor of a risk-based assessment.
Sarah Kate Ellis, CEO of GLAAD, said in a statement the pilot study was wholly necessary given medical experts who say any kind of deferral period is "stigma, not science."
"During the current crisis, the FDA is wasting time and money on a pilot study when all the scientific research and medical authorities plainly state that gay and bi man should not be restricted from donating blood," Ellis said. "All blood donations, regardless of sexual orientation, are screened to ensure healthy samples and now the American Medical Association, leading elected officials, and more than 600 medical professionals have all done the work for the FDA and unequivocally state that this ban needs to end."
Lay, caught in the middle of reconsideration of the policy, said he awaits the day when the restrictions are changed so LGBTQ people can finally donate blood at a time when their help is needed.
"Because of this crisis, blood donation centers should not be turning people away at the door who are by all measures qualified donors, risking their health and the health of those around them by their very presence in these spaces," Lay said. "It is so important that we make this discrepancy between policy and practice known so that we can push for more transparency in blood donation, and hopefully full implementation of the new policy, albeit imperfect."
Biden endorses Roem for re-election
Former journalist is first out trans person in any state legislature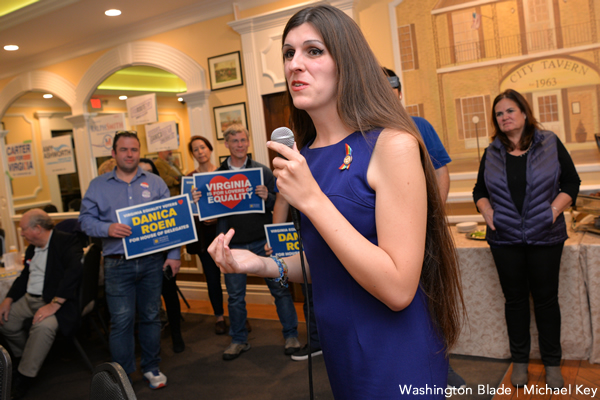 President Biden on Tuesday endorsed Virginia state Del. Danica Roem (D-Manassas) for re-election.
Speaker Eileen Filler-Corn (D-Fairfax County) is among the other Democratic members of the Virginia House of Delegates who Biden backed. Biden in his tweet also stressed his support of Terry McAuliffe, who is running against Republican Glenn Youngkin to succeed Democratic Gov. Ralph Northam.
"Building back better starts in the states," tweeted Biden. "Since flipping the legislature in 2019, Virginia Democrats have been a model of progress—including helping us vaccinate folks to beat the pandemic. To keep our progress, we must elect Terry McAuliffe and Democrats up and down the ballot."
Building back better starts in the states. Since flipping the legislature in 2019, Virginia Democrats have been a model of progress—including helping us vaccinate folks to beat the pandemic. To keep our progress, we must elect @TerryMcAuliffe and Democrats up and down the ballot. pic.twitter.com/NsJiiPNzlv

— Joe Biden (@JoeBiden) October 19, 2021
Roem, a former journalist, in 2018 became the first openly transgender person seated in any state legislature in the U.S.
Biden called Roem on the night she defeated then-state Del. Bob Marshall and congratulated her. A Washington Post picture that showed Roem crying moments later went viral.
The Manassas Democrat who represents the 13th District in 2019 easily won re-election. Christopher Stone, the Republican who is running against Roem in this cycle, opposes marriage and adoption rights for same-sex couples.
Conservatives blame pro-trans policy after assaults in Loudoun schools
'Gender fluid' 15-year-old accused of attacking female students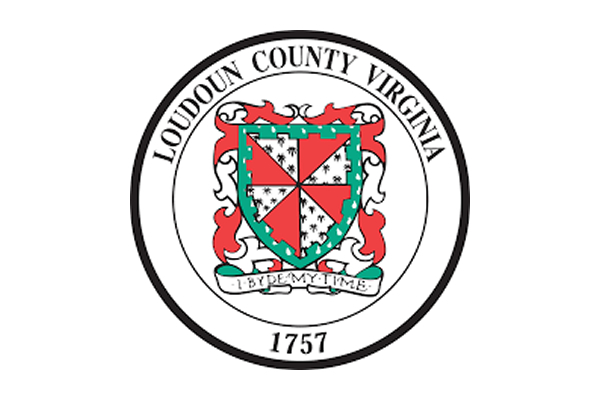 The Loudoun County, Va., public school system's recently adopted policy of allowing students to use the bathroom that matches their gender identity has come under fire over the past two weeks by outraged parents and conservative political activists following reports that a 15-year-old "gender fluid" boy allegedly sexually assaulted two girls in different high schools.
The parents of one of the girls released a statement through the Virginia-based Stanley Law Group blaming school officials for failing to put in place safeguards to prevent the boy, who they say was dressed in a skirt, from entering the girl's bathroom to assault their daughter at Stone Bridge High School in Ashburn, Va., on May 28.
The statement accuses Loudoun County Schools officials and the Loudoun County Board of Education of failing to take steps to prevent the same 15-year-old boy from allegedly sexually assaulting another female student at Broad Run High School, also located in Ashburn, on Oct. 6 in a vacant classroom.
School officials acknowledge that the boy was transferred to the second school after law enforcement authorities released him from a juvenile detention facility following his arrest for the first case, in which the Loudoun County Sheriff's Office said he was charged with two counts of forceable sodomy against his female victim.
"The sexual assault on our daughter and the subsequent sexual assault by the same individual were both predictable and preventable," the parents' statement says. "Subsequent to the sexual assault on our daughter, Loudoun County Public Schools formalized the policy regarding restroom use that was easily exploitable by a potential sexual assailant," the statement continues.
"Because of poor planning and misguided policies, Loudoun Schools failed to institute even minimal safeguards to protect students from sexual assaults," says the statement.
Loudoun County Schools Superintendent Scott A. Ziegler apologized at an Oct. 15 news conference for what he acknowledged was the school systems' mishandling of the two sexual assault cases. He noted that school officials should have publicly disclosed the two cases or at least alerted parents at the time they occurred. But he said a federal civil rights law known as Title IX that mandates how schools must respond to cases of sexual harassment appeared to prevent Loudoun school officials from initially disclosing the two cases of sexual assault until they were investigated by law enforcement authorities.
Ziegler said the school system was revamping its disciplinary procedures and its interaction with the Loudoun Sheriff's Office to ensure that parents and students are alerted to potential danger similar to the cases where the 15-year-old boy allegedly assaulted the two female students.
Meanwhile, school officials and the LGBTQ advocacy group Equality Loudoun have pointed out that law enforcement officials have yet to confirm whether the 15-year-old boy charged in the two cases was actually dressed in women's clothes during the first incident or whether he is trans or gender fluid.
Equality Loudoun's president, Cris Candice Tuck, released a statement to the Washington Blade on Oct. 18 that she said was the first official known statement responding to the Loudoun school controversy from an LGBTQ organization.
"In light of the reporting of recent sexual assault allegations, the Board of Directors of Equality Loudoun wishes to extend our deepest sympathies to the victims of these heinous attacks and their families," the statement says. "Equality Loudoun advocates for due process and justice for the victims regardless of whether the alleged perpetrator was a member of the LGBTQ+ community," the statement continues. "Such actions have no place in our community, and Equality Loudoun does not condone any form of sexual violence, assault, or harassment," it says.
"However, the accusations that the alleged perpetrator of these assaults is transgender or genderfluid have so far been unverified," the Equality Loudoun statement asserts. "Attempts to shift blame of this incident to any individual, group, or policy – other than the alleged perpetrator – does a grave disservice to the victims of these crimes and already marginalized youth in our community."
The statement adds, "We remind those advocating for change to the laws and policies that the initial assault predated any enactment of Policy 8040 by almost 4 months."
The Equality Loudoun statement was referring to the fact that the Loudoun County School Board did not vote to approve the school system's trans nondiscrimination policy until August of this year, more than three months after the first of the two sexual assault incidents occurred.
The policy, among other things, allows transgender and genderfluid students to use the school bathrooms and locker rooms that match their gender identity. The policy also requires that teachers, school administrators and fellow students address a trans or genderfluid student by their chosen name and pronouns.
"Inadvertent slips in the use of names and pronouns may occur," the policy states. "However, staff or students who intentionally and persistently refuse to respect a student's gender identity by using the wrong name and gender pronoun are in violation of this policy," it states.
The statement says that rumors of a bathroom "pilot" program that predated the official approval of Policy 8040 that would have allowed female trans or genderfluid students to use the girls' bathrooms "are simply untrue" and were never put in place.
In a separate statement to the Blade, Equality Loudoun's Cris Candice Tuck challenged claims by some parents and conservative political activists, some of whom are supporting Virginia's GOP gubernatorial candidate Glenn Youngkin over Democrat Terry McAulliffe, that the trans nondiscrimination policy is placing students at risk for sexual assault.
"The adoption of nondiscrimination policies are in no way endangering students," Candice Tuck said. "Across the country, sexual assaults have occurred in schools for decades before any transgender inclusive policies were passed," she said. "And in those counties and states where such protections have passed in recent years, there has been no verified incidence of anyone abusing such policies to commit such attacks in schools."
Candice Tuck added, "The focus should be on improving systems of reporting, coordination, and investigation, protecting the victims of these attacks, and creating safer school environments by creating modernized areas and bathrooms that increase protection for all students, including LGBTQ+ students who are statistically more likely to be the victim of such a crime."
D.C. rejects request by gyms to lift mask mandate
LGBTQ-owned venues sign letter calling requirement 'devastating' for business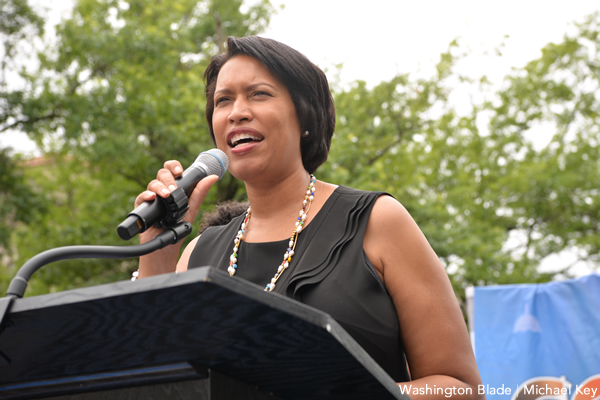 Owners of two LGBTQ-owned D.C. fitness studios and one gym signed on to a joint letter with the owners of six other similar businesses urging D.C. Mayor Muriel Bowser and D.C. Department of Health Director Dr. Laquandra Nesbitt to lift a city mandate requiring patrons of gyms and fitness studios to wear masks.
The Oct. 4 letter, written by gay businessman Bryan Myers, the CEO and president of a chain of local fitness studios using the trademark name of [solidcore], states that the mask mandate, which applies to people who are fully vaccinated for the coronavirus, is based largely on outdated data pertaining to gyms and fitness studios collected prior to the widespread availability of the COVID vaccine.
"More relevant data to inform decision-making would be to study the data from two, large Northeastern cities that have opted to allow fitness classes to continue with the requirement of vaccination in lieu of a mask requirement," the letter states. "In both New York City and Philadelphia, which have opted for this approach, we have not seen an increase in the trajectory of the Delta variant," Myers says in the letter.
In the last week of July, the U.S. Centers for Disease Control and Prevention issued a recommendation that cities and local jurisdictions with 50 new COVID cases per 100,000 residents per week, which at that time included D.C., should ask residents to voluntarily resume wearing masks indoors. That same week, Bowser announced she would go one step further by mandating the indoor use of masks in most public places, including gyms and fitness spas or studios.
Bowser and Nesbitt said their intention was to take immediate steps to curtail the spread of the coronavirus so that the city would not be forced to return to the full shutdown mode, including the closing of businesses, that the mayor lifted earlier this year.
Maryland Gov. Larry Hogan and Virginia Gov. Ralph Northam announced they would ask residents of their states to consider using masks in crowded indoor spaces as recommended by the CDC, but said they would not require mask use.
In their letter to Bowser and Nesbitt, the gym and fitness studio owners called on the mayor to provide the same exemption to their businesses as the city has provided for restaurants, bars, and nightclubs, which requires masks except when patrons are eating and drinking.
"While it is true that bars, restaurants, and clubs technically have to follow the same guidelines, we know that in practice, these venues have been granted exceptions by D.C. Health," the letter says. "On any given night, you can find hundreds of individuals crowded into a U Street bar, at a Capitol Hill restaurant, or thousands at a performance or party at The Anthem enjoying themselves – singing, dancing and physically exerting themselves, shouting – maskless – so long as they have a drink somewhere nearby," says the letter.
"And to be unequivocally clear, we are not advocating that there is anything wrong with what is happening in other industries or that there be a change to the management of those industries/venues," the letter continues. "We are simply advocating that we be treated the same as they are."
The letter adds, "Finally, but perhaps most importantly, the mask mandate for fitness studios and gyms has resulted in devastating financial impact to these businesses – many of which are small locally owned."
It says patronage has dropped 50 percent for some of the fitness centers and gyms since the mayor's mask mandate took effect July 29. It points out that the drop in customers comes at a time when many of these businesses have spent thousands of dollars and in some cases hundreds of thousands to upgrade their ventilation and filtration systems and other structural steps to curtail the spread of the coronavirus.
Myers told the Washington Blade in a statement that neither the Department of Health nor the mayor's office replied directly to the gym and fitness studios' letter.
Channel 7 News reported that in response to its request for the city's reaction to the gym and fitness studios' concerns, the Department of Health released a statement saying, "D.C. Health's stance is that persons should wear masks in gyms and during this time [we] do not have plans to change our stance on this guidance."
In his statement to the Blade, Myers said the D.C. gym and fitness studios were frustrated and disappointed that the city at this time is not open to reconsidering the mask mandate for gyms and fitness studios, many of which he said are barely surviving.
"This mandate is directly affecting the livelihoods of residents of the District, many of whom are women, people of color, and/or LGBTQ+ in a policy that is simply not equitable, and is steering residents away from services that can help improve the overall health of our community," Myers said.