May 8, 2020 at 1:35 pm EDT | by Chris Johnson
CDC now has data on HIV infections for trans people — and they're going up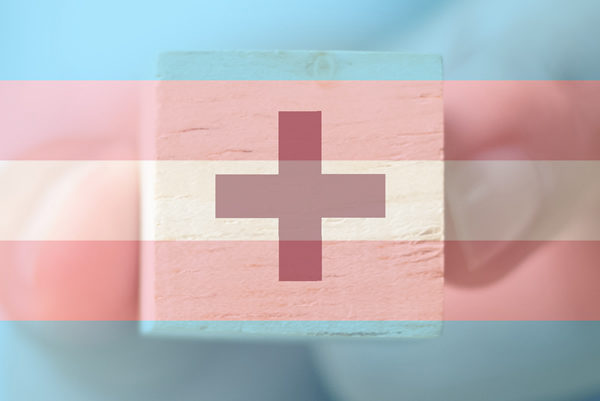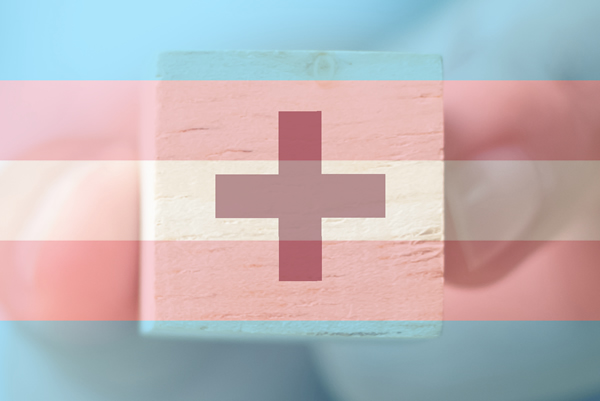 For the first time, the Centers for Disease Control & Prevention is including data on transgender people in its reports on HIV infections — and the results show a gradual increase in new cases of the disease over the past several years.
Compared to previous reports that placed transgender people in the same category as "male" and "female," the latest iteration of total diagnoses of HIV Infection in the United States made public Thursday contains an entire section devoted to transgender people.
The inclusion of the transgender data is part of the CDC's first-ever inclusion of national-level data by gender in the report. Additionally, CDC has for the first time released estimates of HIV incidence for Puerto Rico and at the county level for high-incidence jurisdictions as the Trump administration's plan to focus on these areas to beat the HIV epidemic by 2030.
But the news for transgender people isn't good. According to Diagnoses of HIV Infection in the United States and Dependent Areas, the number of diagnoses of HIV infection for transgender adults and adolescents increased.
Overall, the number of reported new infections increased from 553 in 2014, 589 in 2015, 638 in 2016, 584 in 2017 to 601 in 2018. The diagnoses accounted for about 2 percent of new HIV infections in the United States, according to CDC.
In terms of race and ethnicity, the number of diagnoses of HIV infection for Hispanic/Latino transgender adults and adolescents increased, while the number of diagnoses of HIV infection for black/African American, white and multi-racial transgender adults remained stable. It should be noted the numbers of HIV infection among black and Latino transgender people are higher than other groups.
A CDC spokesperson said the agency began publishing the data on transgender HIV infections as a result new data fields used in CDC's National HIV Surveillance System established in 2014.
"CDC recognizes that providing specific gender identity categories strengthens the data it collects and is committed to taking steps to improve data collection and quality related to gender identity," the spokesperson said. "The process for implementing such changes can be lengthy."
Overwhelmingly, new HIV infections are higher for transgender women than for transgender men across multiple races. The largest percentage of new infections for transgender women as opposed to transgender men was persons of multiple races at 96 percent, followed by Hispanics/Latinos at 94 percent and blacks/African-Americans at 93 percent. For the white demographics, transgender women made up 76 percent of new diagnoses compared to transgender men at 24 percent.
In terms of region, the number of diagnoses of HIV infection among transgender adults and adolescents in the Northeast and West increased, but they remained stable in the Midwest and South.
Carl Schmid, executive director of the HIV + Hepatitis Policy Institute, told the Blade he's "pleased that the CDC is finally recognizing the transgender community, instead of lumping them in as either 'male' or 'female,' when reporting HIV data."
"It is something that the HIV and transgender communities have been asking for decades," Schmid said. "With this recognition and improved data, local communities will be able to develop better HIV prevention messages and programs."
The CDC spokesperson cautioned the new data collected on transgender HIV infections "remains limited and could be an underestimate."
"This limitation is due to the data collection process, which includes medical records that may not provide the same gender identity options that are included in the surveillance reports," the spokesperson said. "This underscores the need for supplemental studies that focus on transgender populations."
As medical providers more routinely ask about transgender status, CDC expects the data collection to improve, the spokesperson said.
"The reported data provide us with a sense of the HIV burden among transgender populations, which is particularly heavy among African American/black transgender women, followed by Hispanic/Latina transgender women," the spokesperson said. "Together these two groups make up just over 75 percent of reported transgender persons with diagnosed HIV."
Harper Jean Tobin, director of policy for the National Center for Transgender Equality, was critical of CDC for the length of time it took publish data on the transgender population.
"It has taken far too long for the CDC to begin reporting this critical data with this kind of depth," Tobin said. "This data confirms past research and speaks to the high rates of discrimination, violence, poverty, unemployment, homelessness, incarceration, and barriers to health care among transgender people, and especially transgender women of color."
Although Tobin acknowledged the rate of HIV infection is rising among transgender people across the board, she pointed out it isn't clear "how much this reflects an increase in data quality (i.e., trans people were less likely to be recorded as trans in prior years) or actual increases in incidence." Either way, Tobin said the data demonstrates the need for action.
"To combat these disparities, we must take action against the discrimination and stigma that drive them and invest in economic opportunity and equal access to health care for this vulnerable population," Tobin said.
The CDC spokesperson said the data will help the agency implement more effective public health actions. Already underway, the spokesperson said, is an $11 million per year ongoing award CDC gave in 2017 to counseling services to provide HIV testing to young gay and bisexual men of color as well as transgender youth of color.