May 13, 2020 at 5:38 pm EDT | by Joshua Keller
An uncertain summer in Rehoboth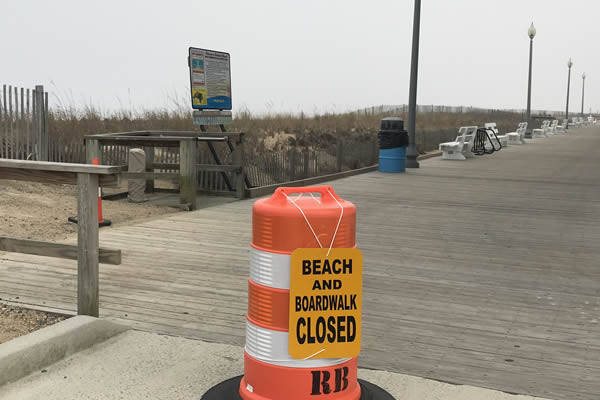 For Tim Ragan, owner of the Blue Moon bar and restaurant in Rehoboth Beach, Del., the adjustment to the pandemic economy came immediately.
"As soon as we were closed for dine-in, we started doing carryout the next day," said Ragan. However, he noted that "it has been a challenge going from a white tablecloth restaurant to putting everything in a brown bag."
Part of the Blue Moon's evolution can be seen in its menu.
"We realized early on that people were looking for more value items. They weren't necessarily looking for a duck breast or a veal chop. Some of the traditional things are on there, but we've also added burgers, crab cake sandwiches, things like that. The menu has definitely evolved to be more carryout friendly because some things just don't travel well. We try to package our food so that it will be something you'll want to eat when it gets home," said Ragan.
Transforming into a takeout only restaurant means the Blue Moon can't make the same money it did pre-COVID, but Ragan said they are "happy to be doing carryout" because they are able to keep all of their kitchen staff employed and "feel like [we] are providing a service."
Looking toward the future, Ragan does not want his business to rush back to normal operations.
"We are not saying that as soon as they say we can open, we are going to open. We have to make sure that we are comfortable, our guests are going to be safe, and our staff is going to be safe," he said.
He expects that, even when restaurants are able to open, he will "continue to do the carryout for people who don't feel it's safe to come in or don't want to."
Any reopening of restaurants for anything other than takeout will not take place until at least June 1, the date Gov. John Carney set as the target for Delaware's Phase 1 of reopening, during which restaurants will be able to operate with "strict reopening guidelines."
Delaware's Phase 1 will coincide with Rehoboth Beach's Phase 1, when beaches and the boardwalk will be able to open with limitations.
Rehoboth Beach's boardwalk and beaches are slated to reopen on May 15 for walking and exercise after nearly two months of total closures. Swimming won't be allowed and benches will not be available, but public restrooms will reopen. Visitors will be required to wear face masks and practice social distancing.
Dave Lyons, co-owner alongside his partner, Rick Hardy, of the new Coho's Market & Grill on Rehoboth Avenue, hopes that they will be able to have a successful first summer for their business after opening in April.
For Lyons and Hardy, this business is the realization of a lifelong dream.
"We have always wanted our own market and grill here in Rehoboth. We have had a home here for more than 20 years. We had been Washington lawyers coming to Rehoboth on weekends and this is something we always wanted to do," said Lyons.
Despite the challenges of opening during a pandemic, the owners were determined to get their business up and running.
"Our original plan was to be open by April 15. Because we're serving food we can do carryout, we thought we can at least get started doing carryout," said Lyons.
However, come summer, Lyons is "hopeful the governor is going to loosen up his restrictions for retail." He adds that "small businesses are really screaming loudly. There is a lot of pressure now on the town here to help small businesses."
When businesses are able to more fully open, cabin fever may make customers eager to get to the beaches and boardwalk.
"Do I think the summer will be different? Sure. I've been working from home. A lot of folks have been working from home and are getting a little stir crazy," said Lyons. "I think that as long as people can travel people will come out. I'm hopeful that people will come out this summer. Obviously, it will be different. People will be socially distant, you may see a lot of masks, but I think people are anxious to get out in the sunshine and get back to some sense of a normal life, whatever normal is going forward."
One challenge facing all of these businesses is the ban on short-term rentals until Phase 2 of Rehoboth's reopening. That means that they can only provide services to permanent residents and people who own summer homes.
So far, there are some hopeful signs that the seasonal crowd will return later in the summer once the ban is lifted.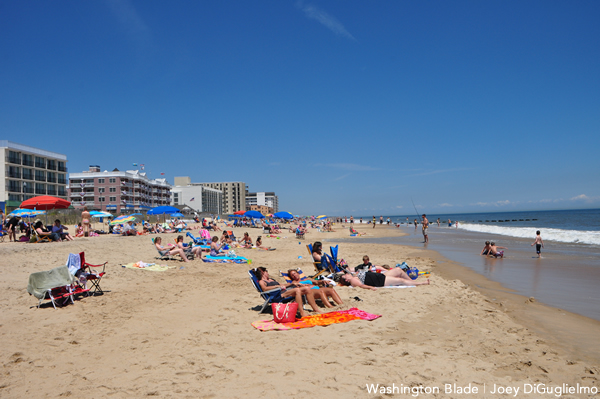 "We have had cancellations, but most of the cancellations have involved this month and June, there has been no real significant mass cancellation in July or August," said local real estate agent Bryce Lingo.
However, David Bediz, a Realtor who just bought a house in Rehoboth that he is currently renovating, thinks that it is unlikely that his property will "get very much if any beach rental time."
Despite the obvious immediate challenges brought to the real estate market, Lingo believes long-term sales might be a silver lining of the pandemic.
"The sales market, shockingly, is good. One reason for that is because the inventories are so low. Believe it or not, people are buying properties virtually without physically seeing them," he said.
He said this may be due to the pandemic causing people to see the appeal of living full-time in Rehoboth Beach.
"When somebody is buying a house, it's not a spontaneous decision. I am hearing a lot of comments about people relocating to this much less dense area, which could have a very large impact on the market," he said. "There are many people down here isolating and I think they have a much better idea of the easier, less stressful, calmer lifestyle that this area offers." 
Blade summer kickoff party postponed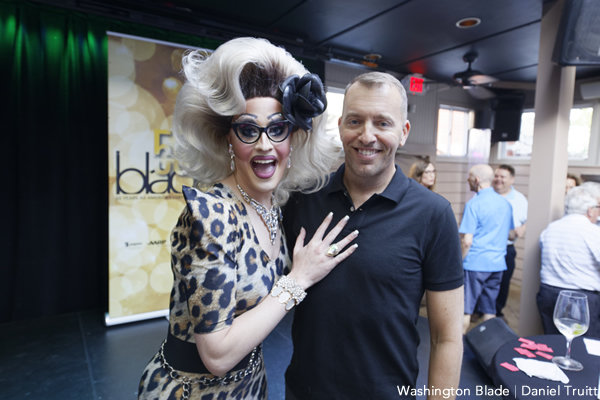 Editor's note: The Blade's summer kickoff party in Rehoboth Beach has become a popular tradition and one we all look forward to each year. This year's 13th annual event was postponed due to coronavirus. It was to feature a speech from Rep. Lisa Blunt Rochester and the introduction of our second Blade Foundation-Steve Elkins Journalism Fellowship recipient, Joshua Keller.
The good news is that Keller is hard at work covering issues important to Delaware's LGBTQ community. Send him news tips at jkeller@washblade.com. And the Blue Moon has agreed to let us reschedule this year's event as a summer closing party on Friday, Sept. 11, assuming large gatherings are permitted by then. Stay tuned.
In the meantime, stay safe and enjoy all Rehoboth has to offer — from behind a mask and at least six feet away. —Kevin Naff, editor