America's Class of 2020 to 'Graduate Together' in special broadcast event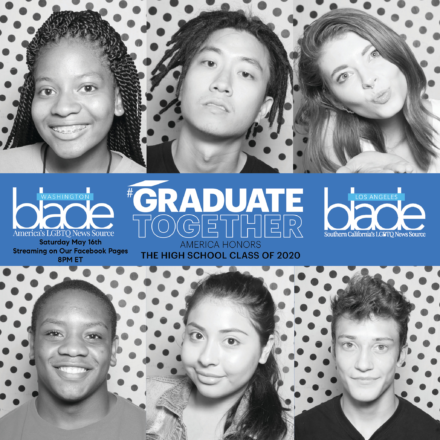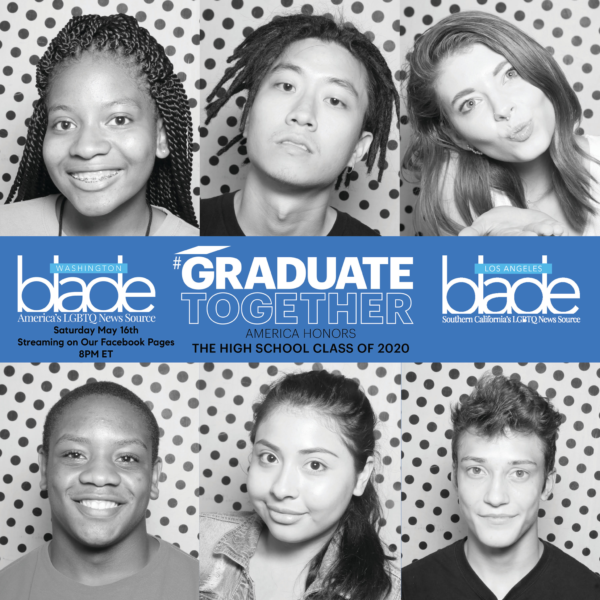 For high school seniors graduating during the COVID pandemic, nothing can truly make up for being robbed of the ceremony and celebration that traditionally accompany their big night, but the Class of 2020 will at least get the consolation of being honored like no graduating class before them – with a star-studded multimedia special event that will air nationwide on Saturday, as the Blade joins more than 30 broadcast and cable networks and online streaming channels to present "Graduate Together: America Honors the High School Class of 2020."
The hour-long, commercial-free event is the result of a partnership between XQ Institute​, ​The LeBron James Family Foundation​, and ​The Entertainment Industry Foundation​, and pays joyful tribute to this year's more than 3 million high school graduates across the nation. With content curated by high school students and educators throughout the country, with the support of the American Federation of Teachers, "Graduate Together" will include a collection of commencement messages, musical performances, and inspirational vignettes – as well as an impressive lineup of talent.
Scheduled to appear is none other than President Barack Obama, who will be joined by a long list of celebrity names: LeBron James, Kane Brown, Bad Bunny, Timothée Chalamet, Chika, Lana Condor, YBN Cordae, Charli D'Amelio, Dixie D'Amelio, David Dobrik, Dolan Twins, Loren Gray, Kevin Hart, H.E.R., Chris Harrison, the Jonas Brothers featuring KAROL G, Alicia Keys, Liza Koshy, Julianne Moore, Maren Morris, National Teacher of the Year Rodney Robinson, Kumail Nanjiani, Shaquille O'Neal, Brandan Bmike Odums, Ben Platt, Henry Platt, Jonah Platt, Megan Rapinoe, Yara Shahidi, Lena Waithe, Olivia Wilde, Pharrell Williams, Malala Yousafzai, and Zendaya are all on the roster.
The show will be carried by more than 30 broadcast and cable networks and online streaming channels across the US, including broadcast outlets ABC, CBS, FOX, and NBC, as well as California Music Channel, CNN, The CW, FOX Business Network, FOX News Channel, Freeform, MSNBC, and Univision. Closed-captioning will be offered, and Univision will air a Spanish-language simulcast of the show. The broadcast will take place at 8 pm ET/PT, 7 PM CT, on Saturday, May 16.
In addition to both the Los Angeles Blade and Washington Blade websites, streaming will be available on ABC News Live, Associated Press, Bleacher Report, Complex Networks, Facebook App, FOX Now, Hulu,NBC News NOW, NowThis, PEOPLE, Roland Martin Unfiltered, Reuters, The Roku Channel, SiriusXM, TikTok, Twitter, USO, and YouTube. Giving access to the event to an even larger audience, Associated Press and Reuters will carry the show to global media organizations, and USO is making it available to every U.S. military base around the world, allowing high school seniors and their families to celebrate their graduation with their stateside peers.
The Los Angeles Blade and the Washington Blade will also join Complex Networks, CNN, ESPN, Freeform, NowThis, PEOPLE magazine and PeopleTV, Roland Martin Unfiltered, and Univision Blade in providing special editorial coverage of the event.
All streaming partners will share the simulcast at 8 PM PT/11 PM ET.
Immediately following the broadcast, the celebration will continue as TikTok hosts the official #GraduateTogether After Party, featuring a wide range of DJs including Dillon Francis. This additional special event will be filled with music, laughter, dance, and guest cameos, and can be enjoyed by tuning in to the GraduateTogether and Complex TikTok accounts at 9 PM ET/PT.
Leading up to the primetime event and beyond, graduates and their families will have the opportunity to interact with the #GraduateTogether campaign via social media. Twitter has released a special hashtag emoji to honor the high school Class of 2020 and is hosting a virtual watch party, allowing anyone to join the conversation by using the #GraduateTogether hashtag. High school seniors can also submit portraits using a special Snapchat Lens to Inside Out's ​largest-ever high school yearbook​, giving every graduate a place to share their photo and stories while making a collective statement. In addition, XQ Institute has assembled the ​#GraduateTogether Virtual High School Graduation Toolkit​, a step-by-step guide that translates key moments of the typical high school graduation experience into a virtual environment, so participants can remain socially distant while the celebration remains student-centered, community-inspired, and accessible to all.
Corporate and philanthropic giving associated with #GraduateTogether will benefit ​DonorsChoose ​ and ​America's Food Fund​ to help meet student needs in some of our nation's most underserved and under-resourced communities.
For more information about "Graduate Together" (both the event and the campaign), you can visit their website at https://www.graduatetogether2020.com/.
PHOTOS: Freddie's Follies 20th
Arlington drag show celebrates milestone
Freddie's Follies had a 20th anniversary show at Freddie's Beach Bar in Arlington, Va. on Saturday, March 18. Performers included Destiny B. Childs, Monet Dupree, Patti Lovelace, Sasha Adams Sanchez and Ophelia Bottoms.
(Washington Blade photo by Michael Key)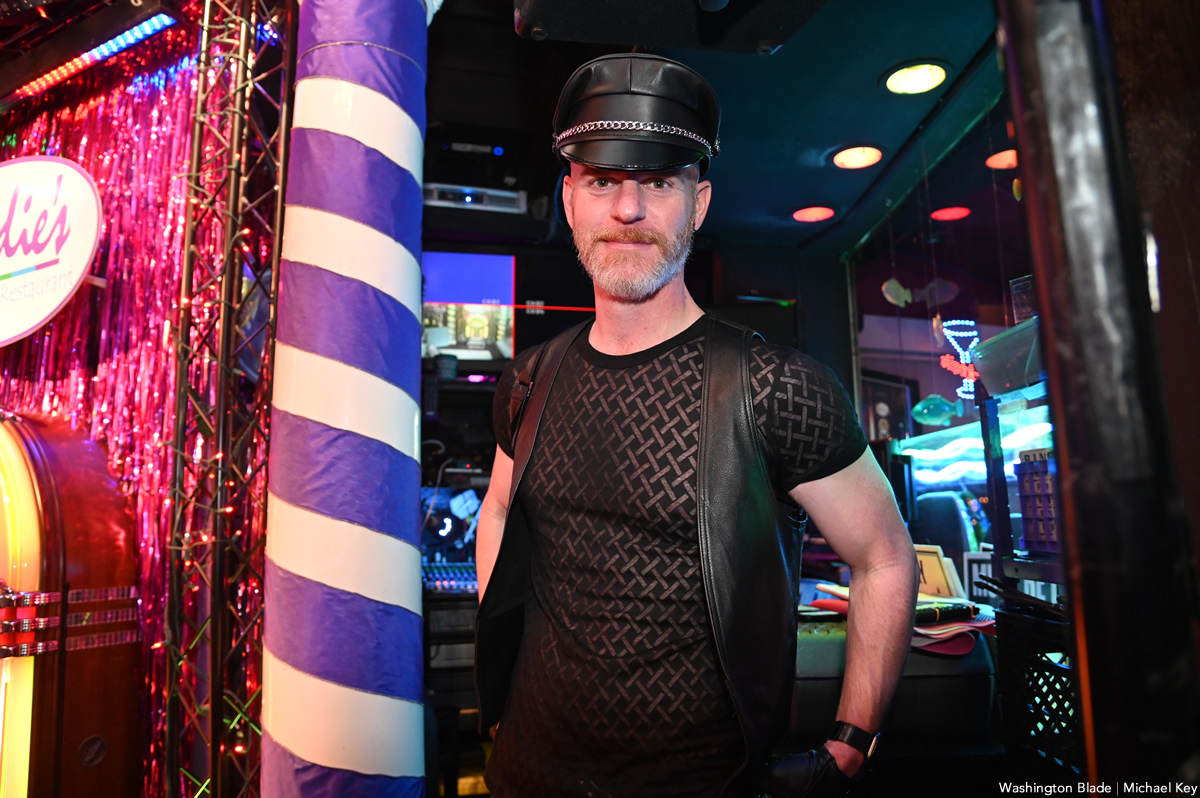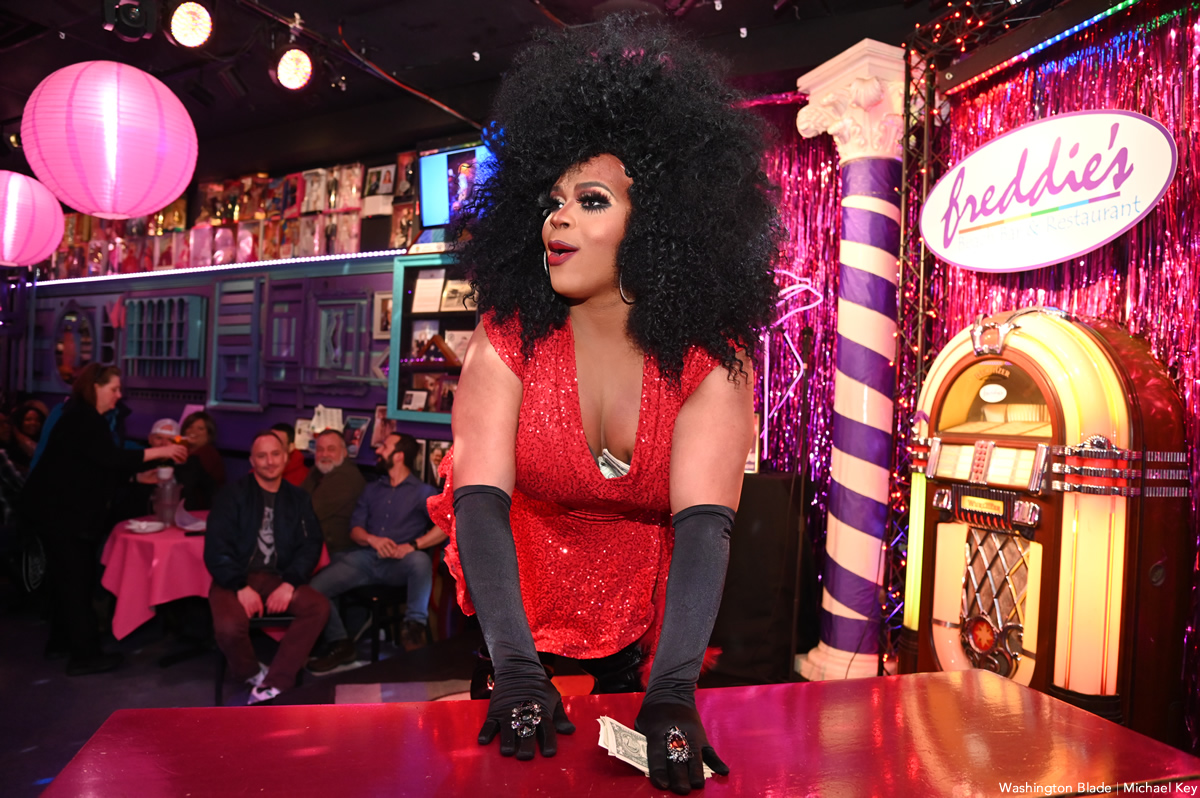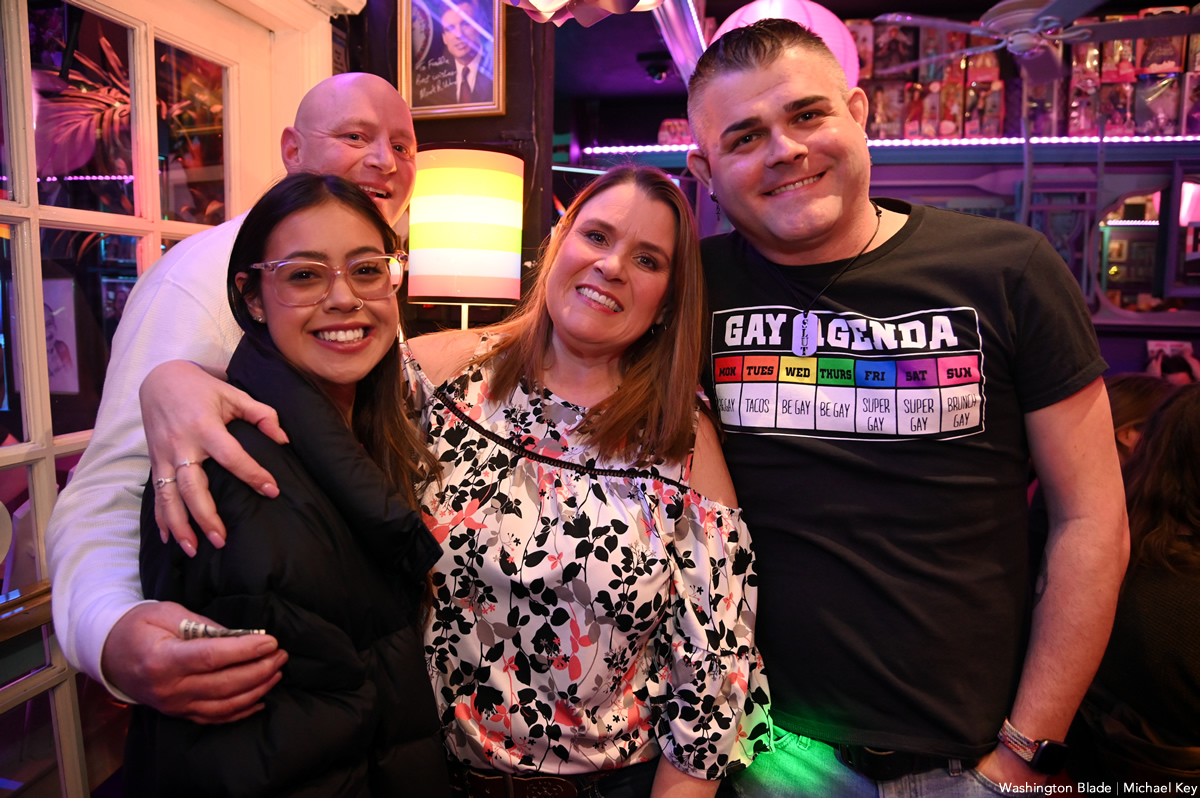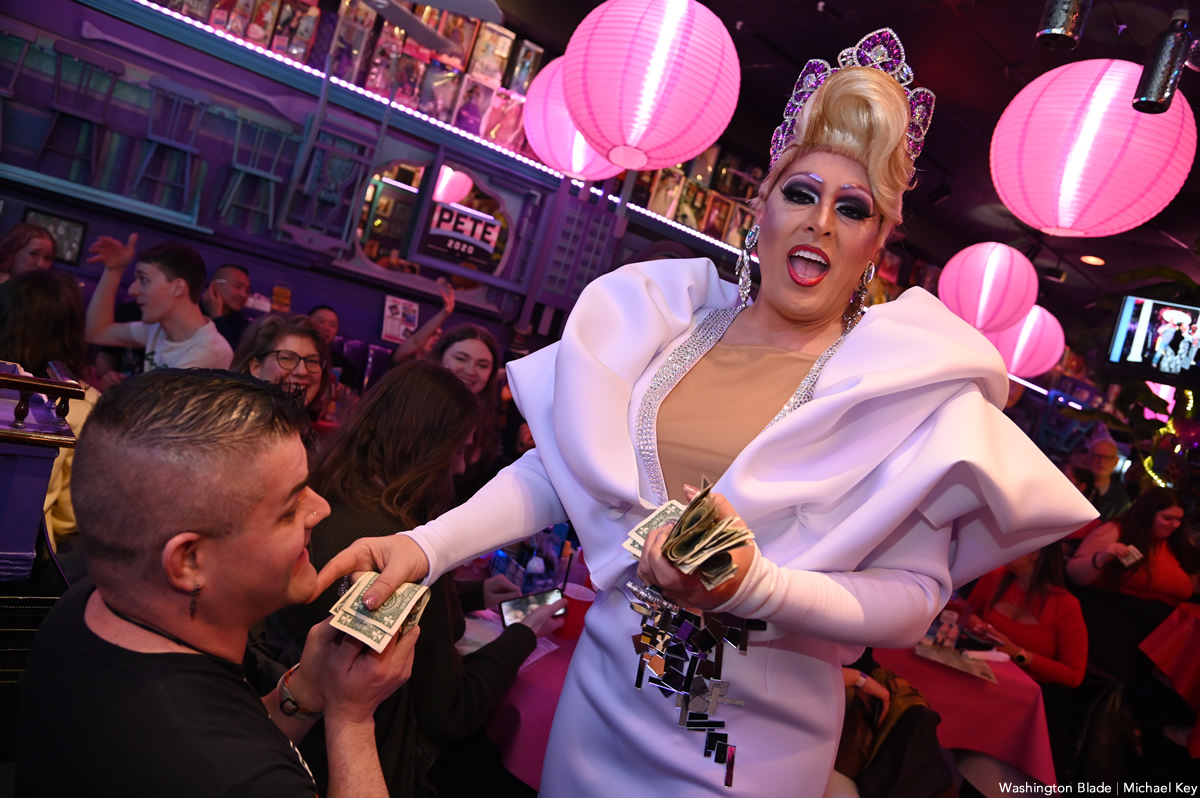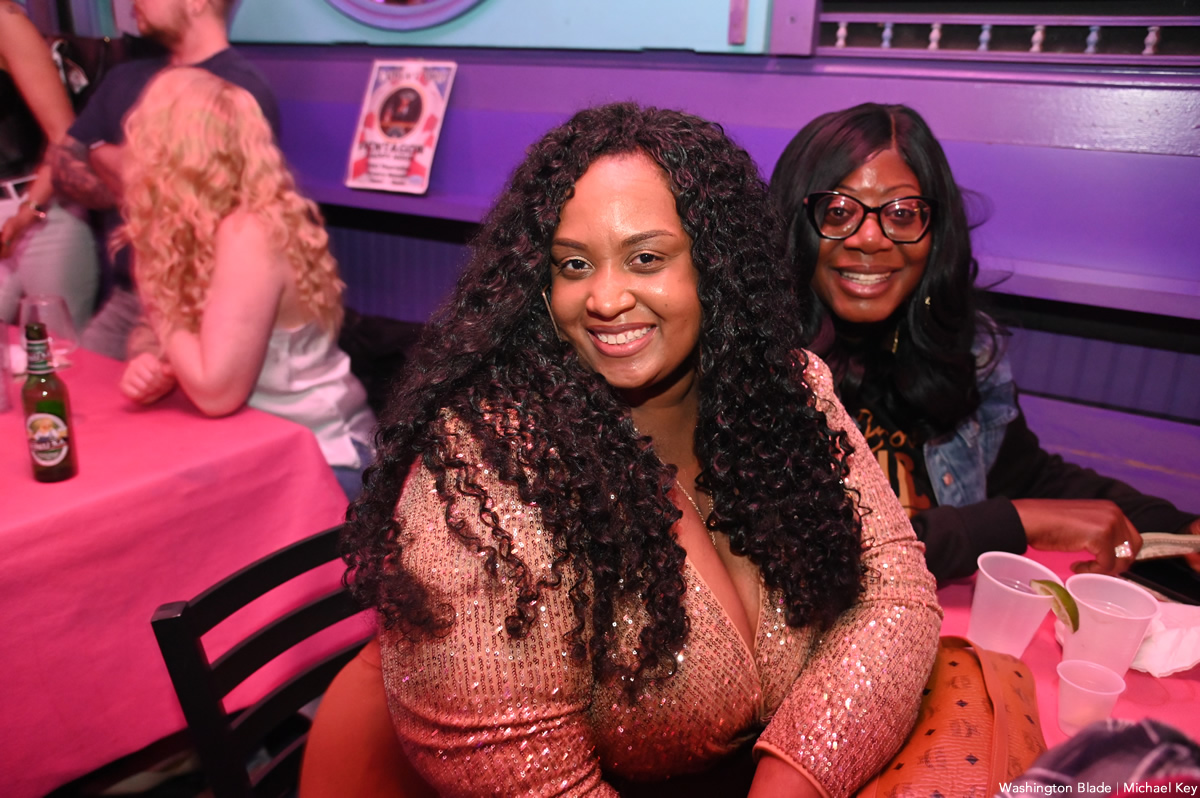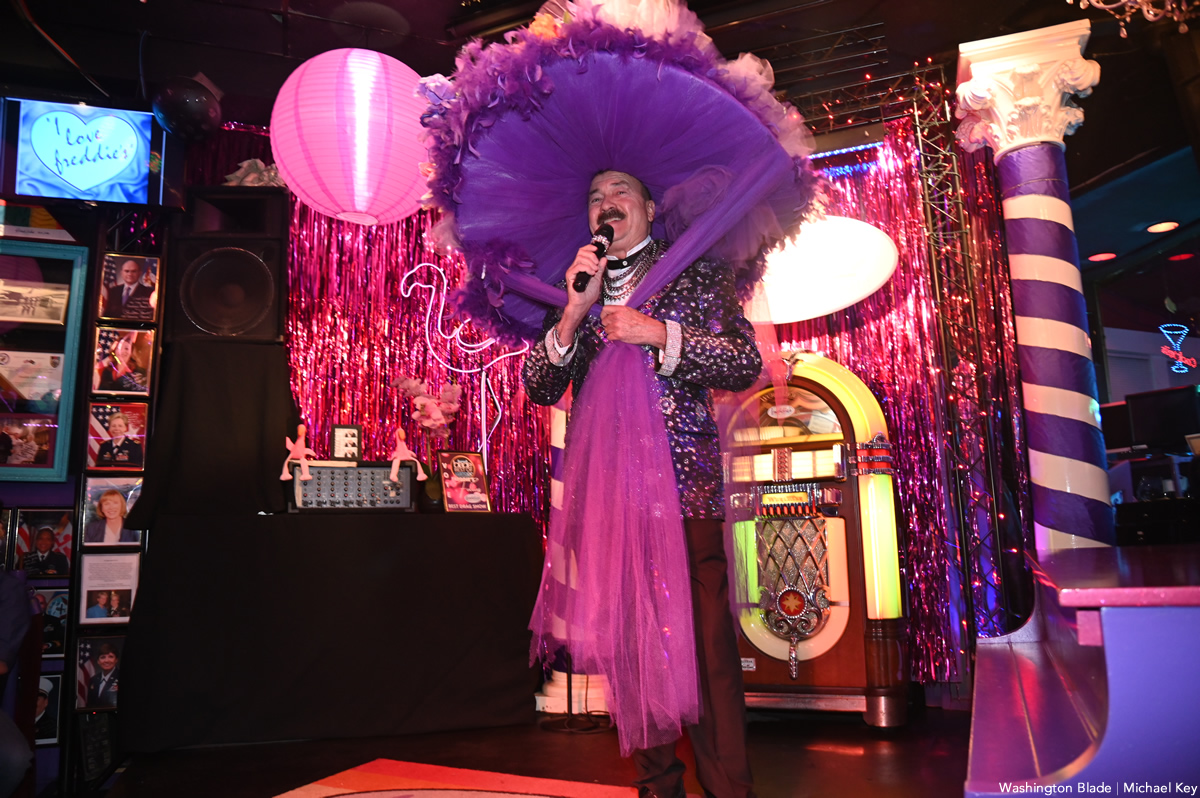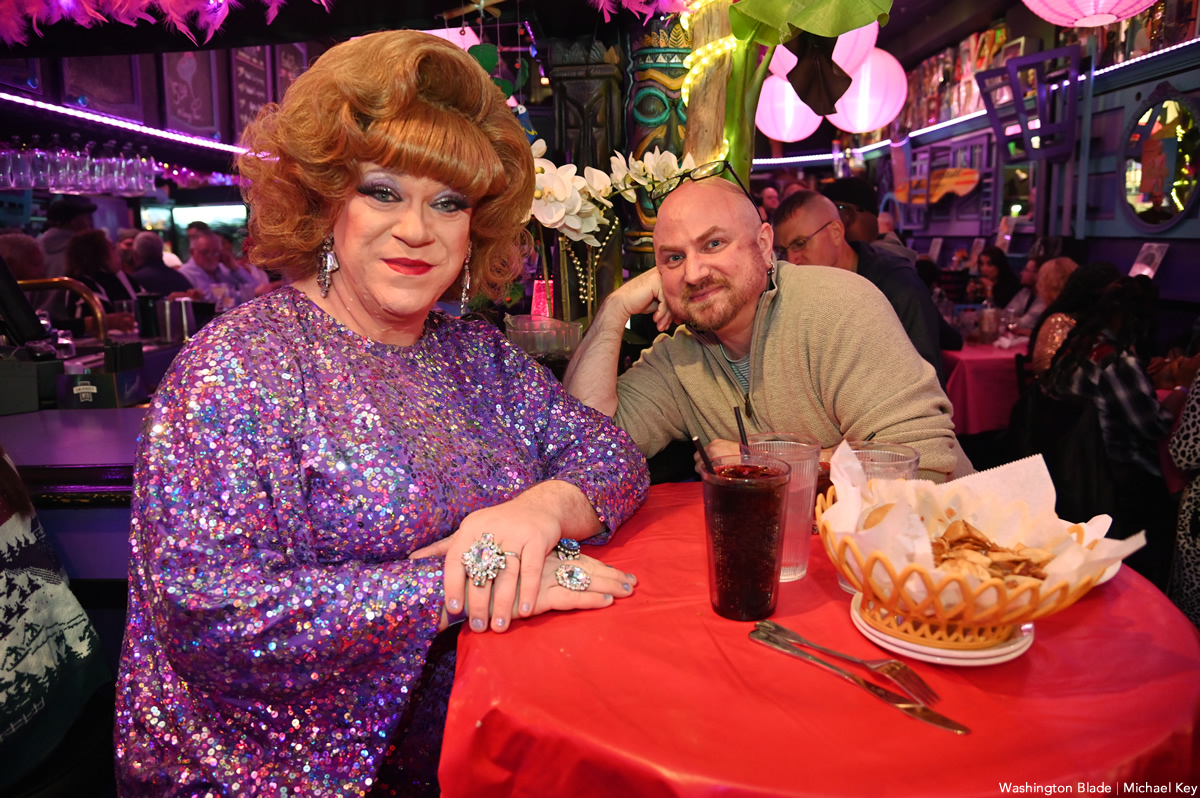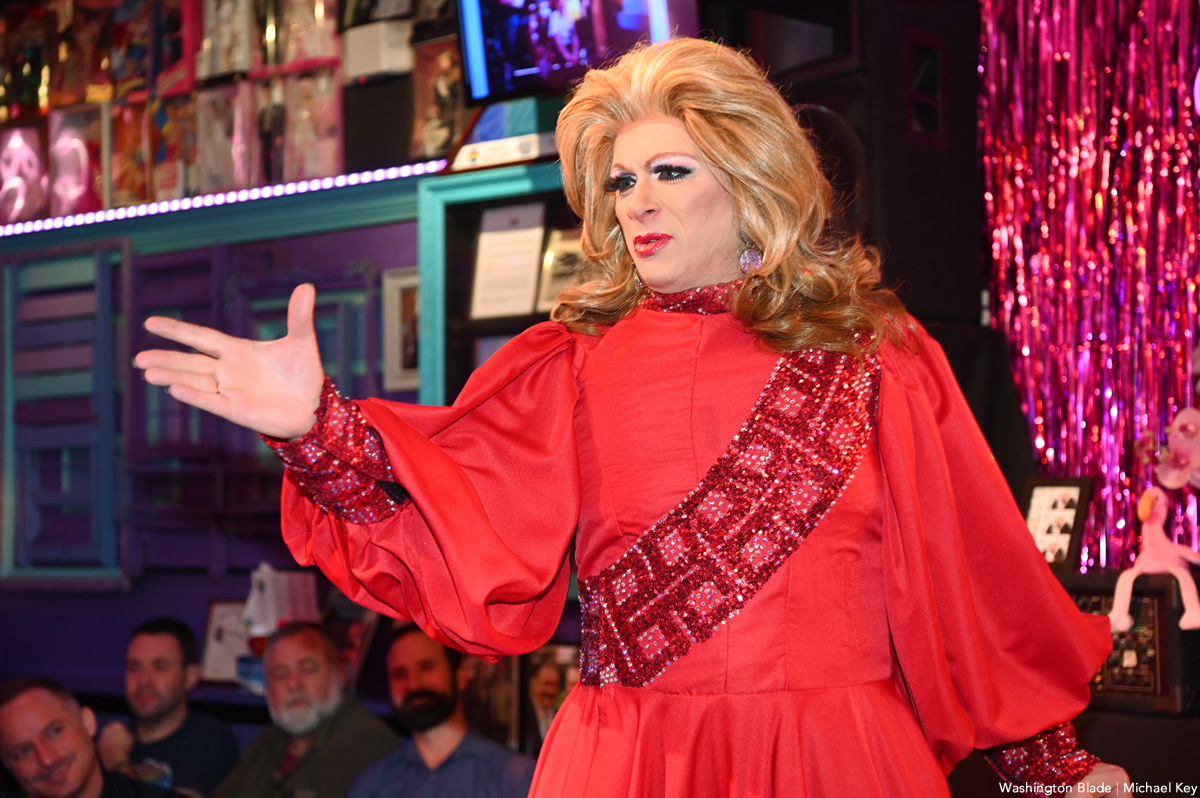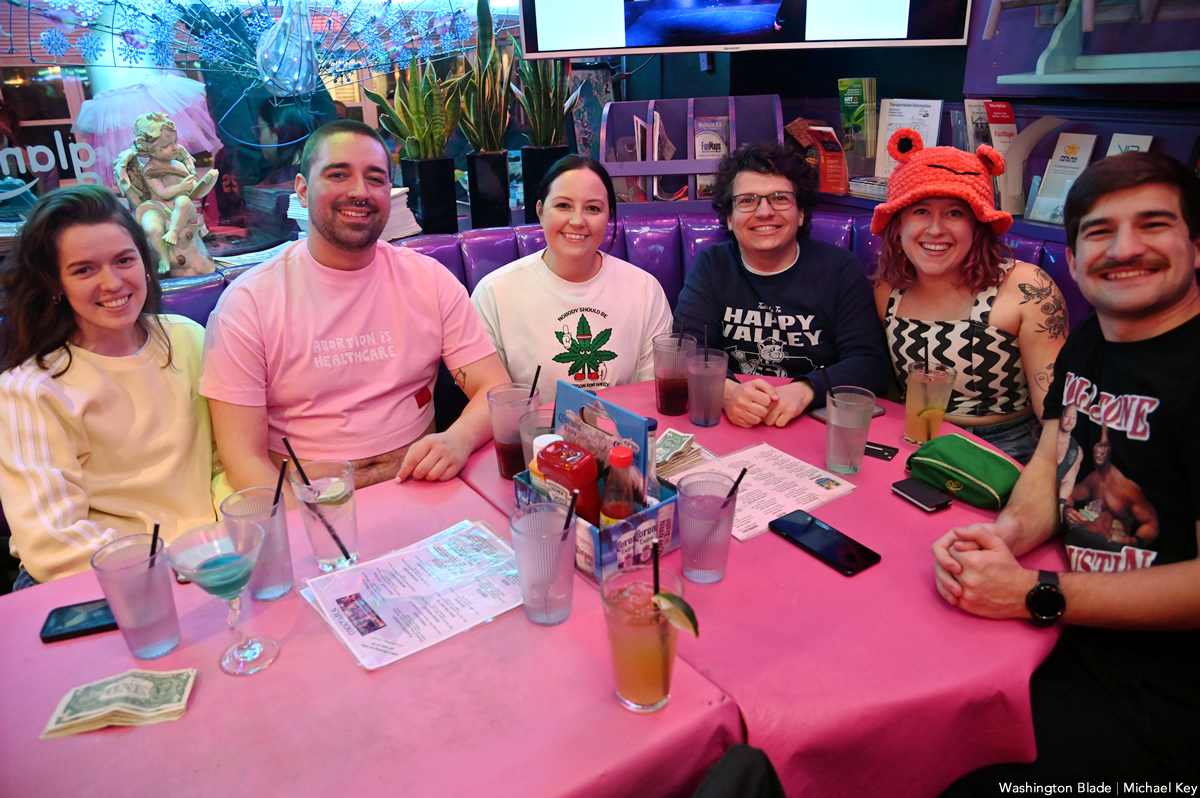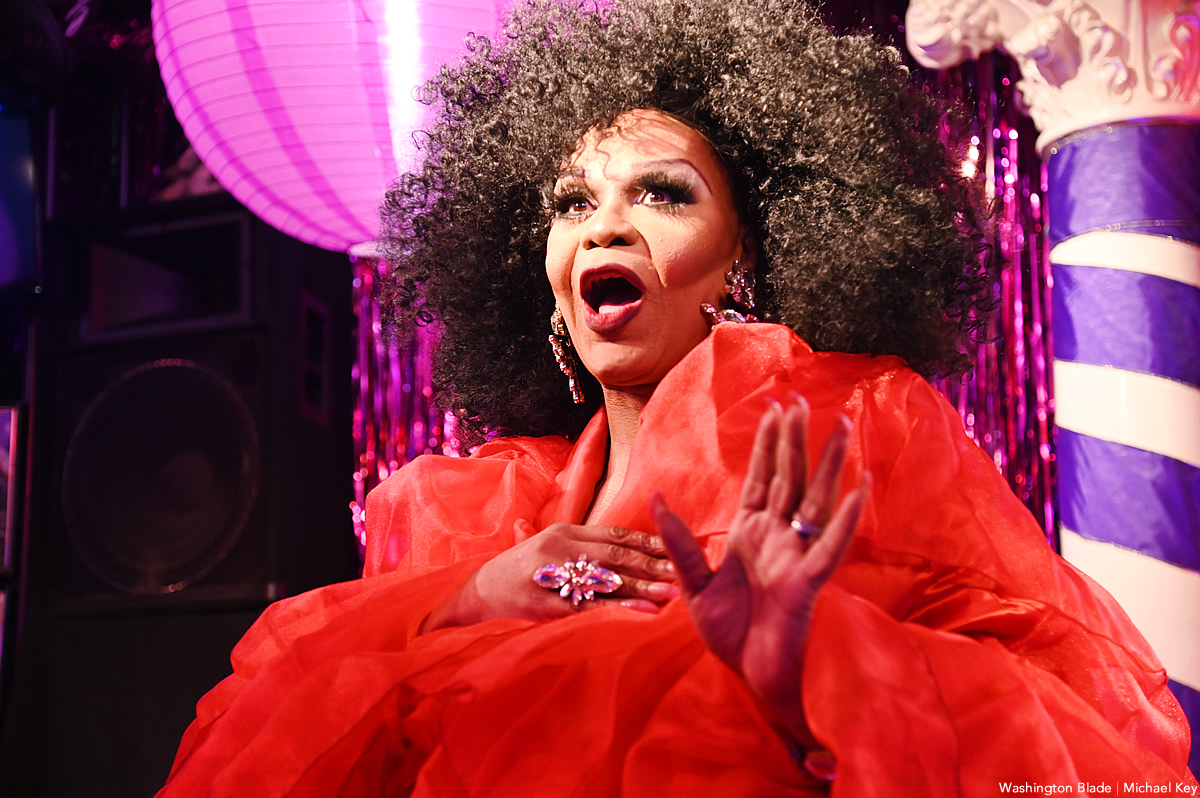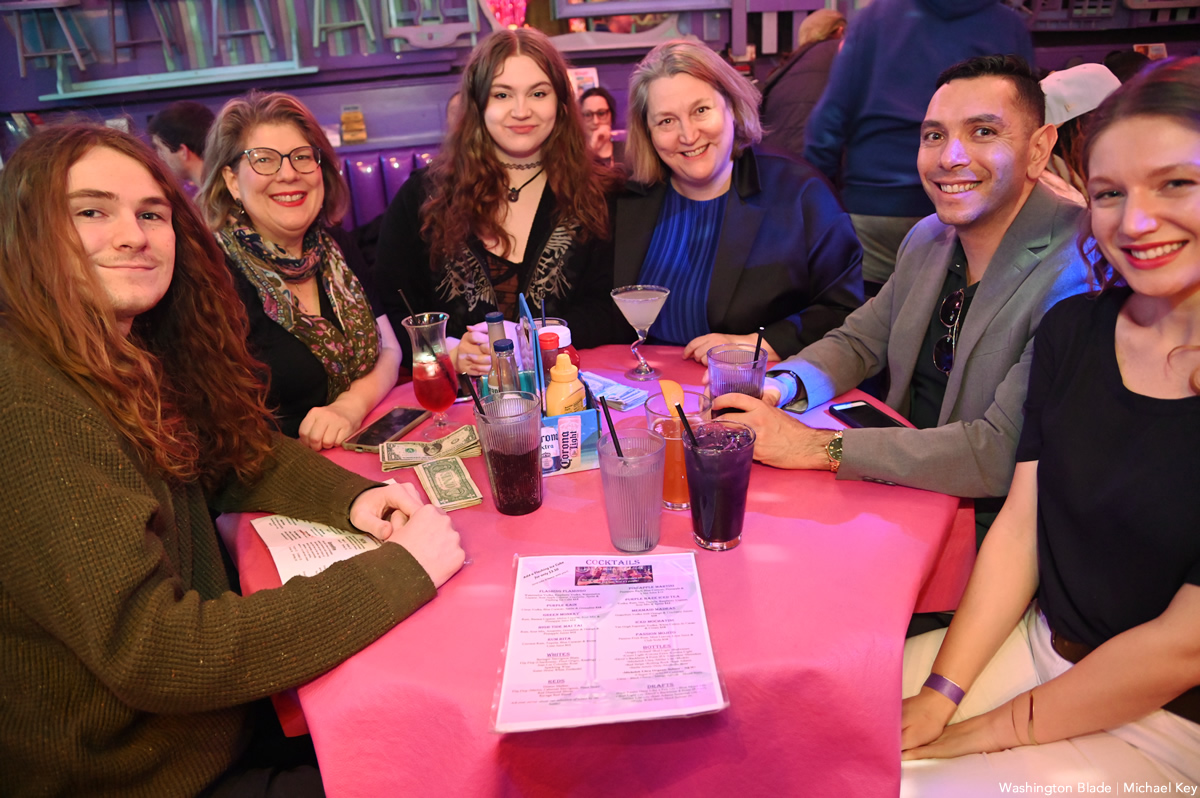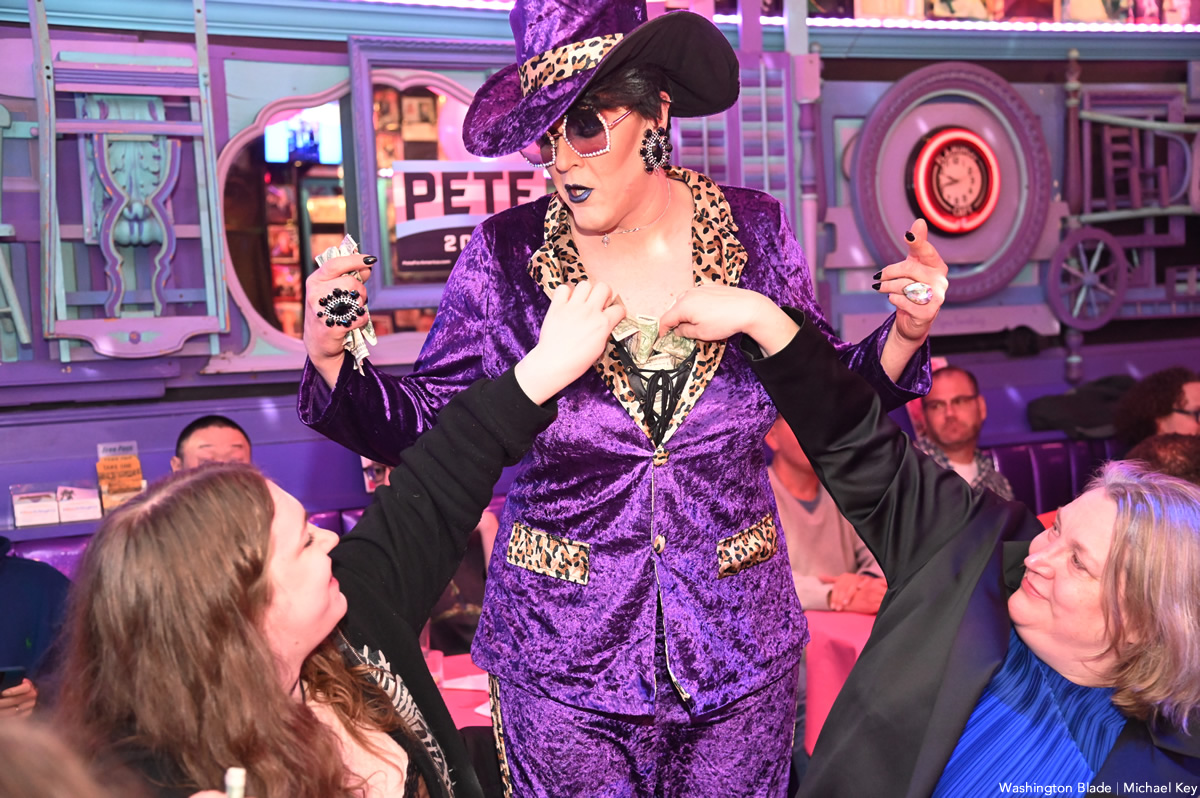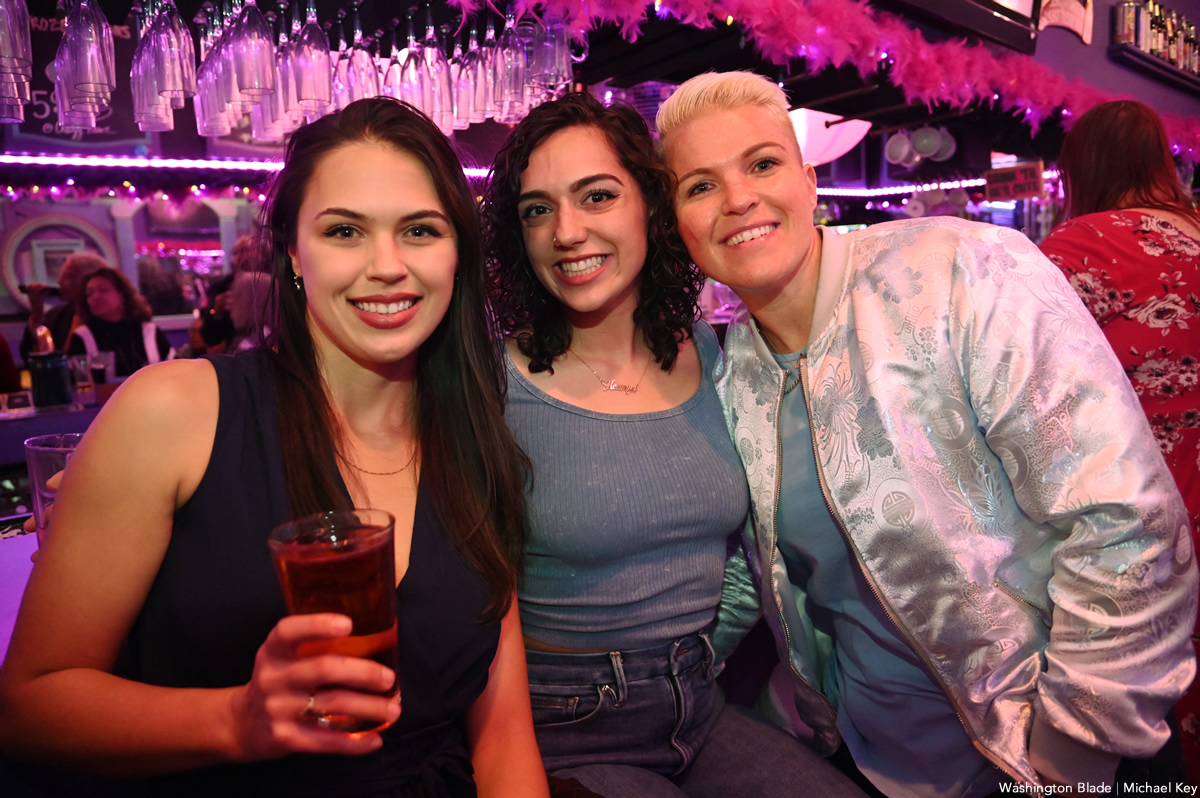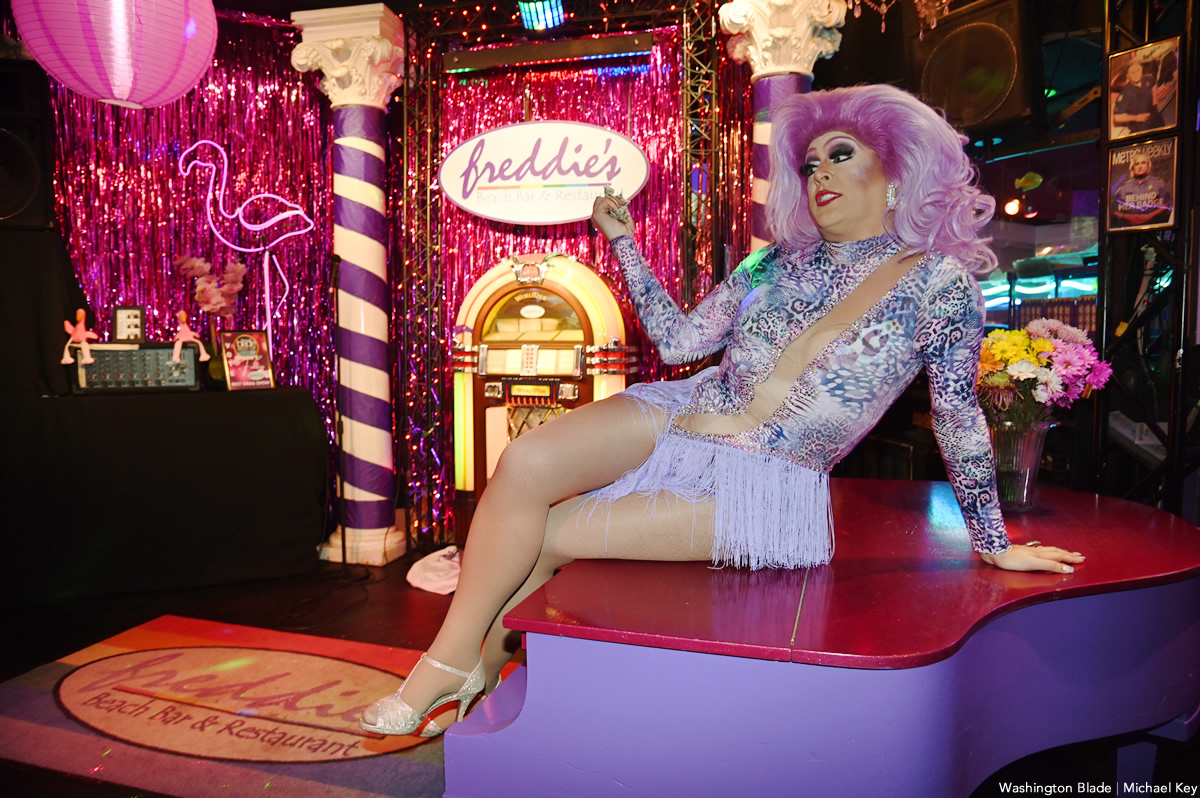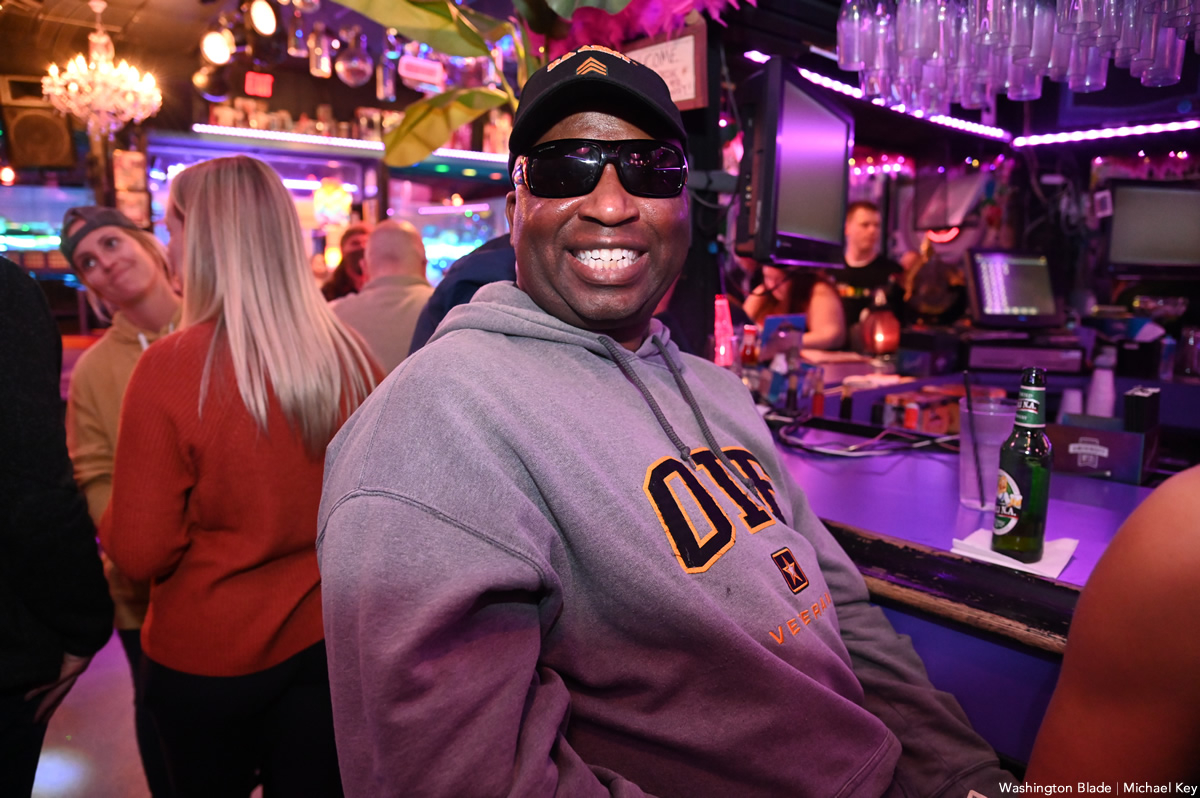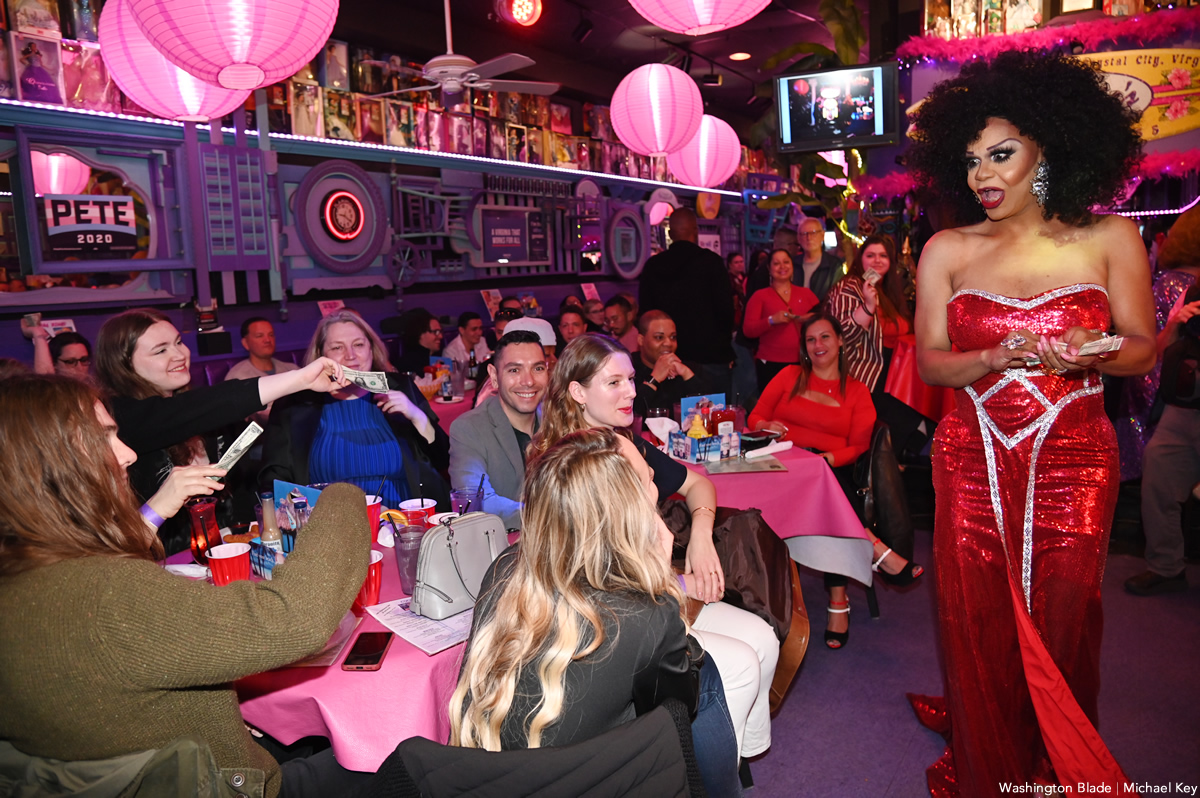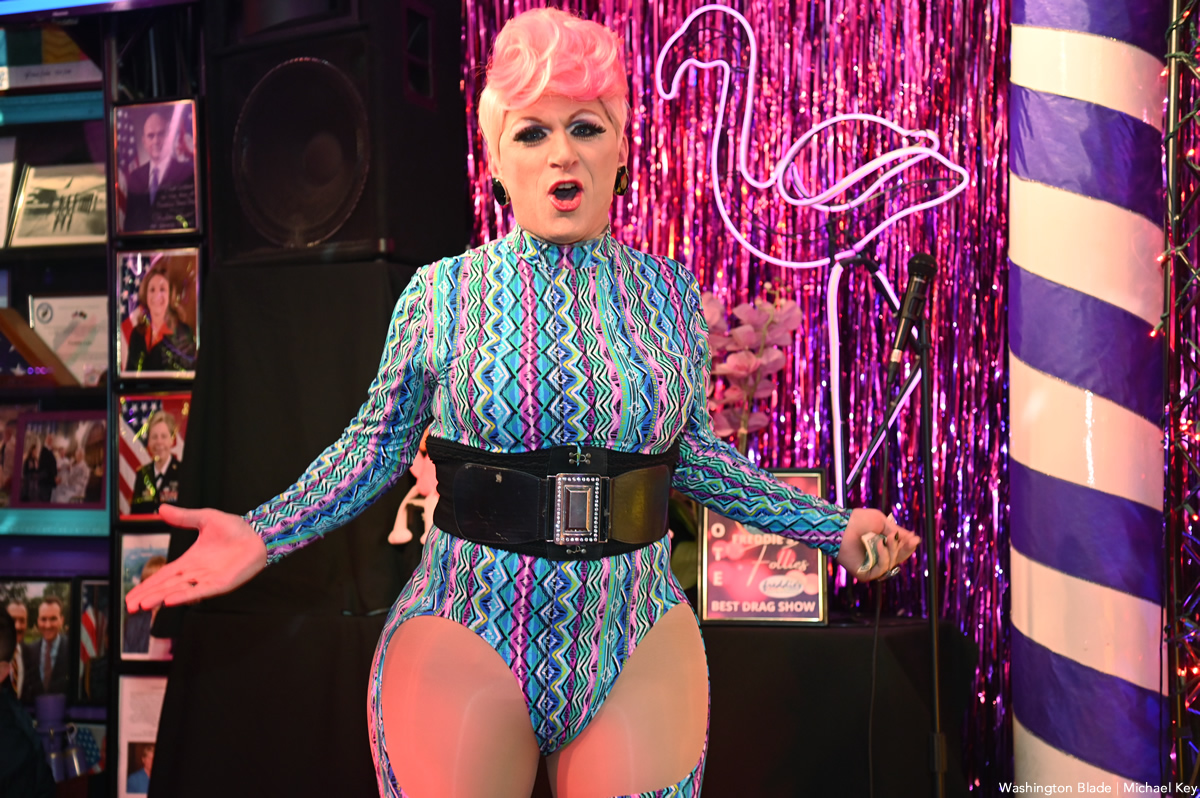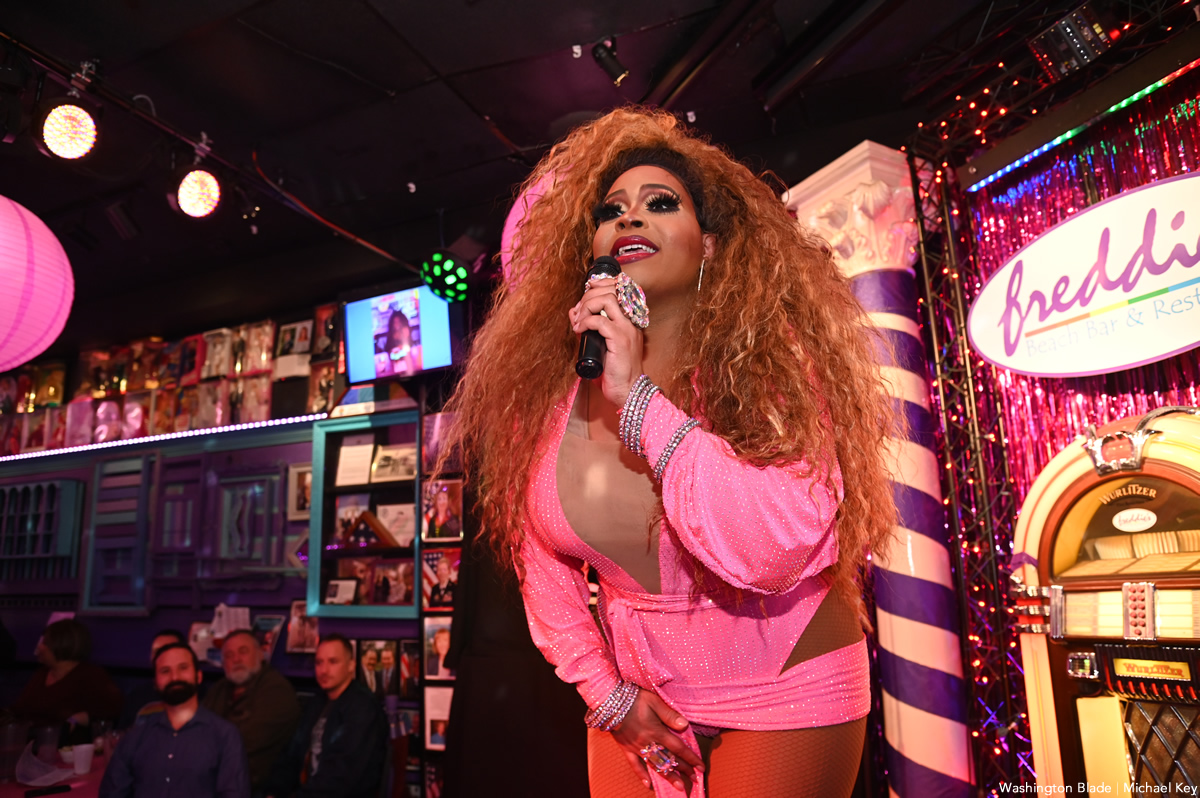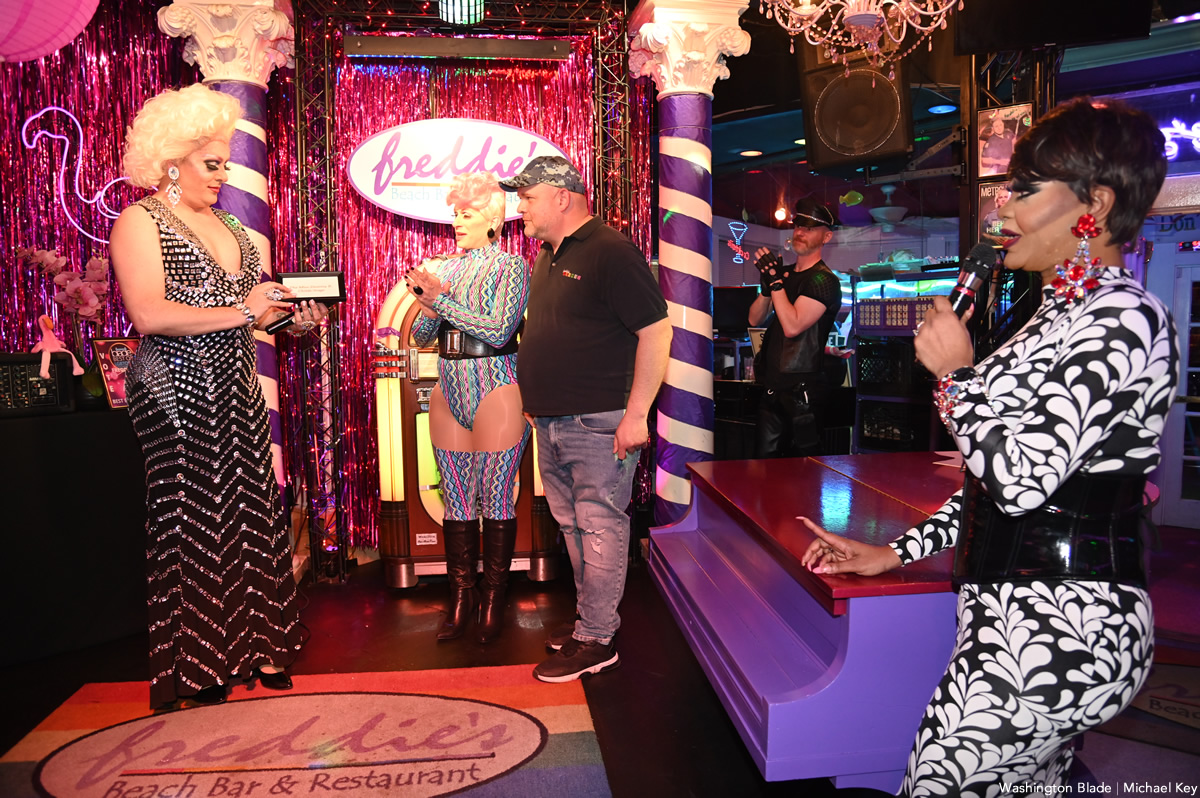 Covering Freddie's Follies 20th Anniversary for @WashBlade . @DestinyBChilds performing: pic.twitter.com/urpHgiMZ05

— Michael Patrick Key (@MichaelKeyWB) March 19, 2023
PHOTOS: The Little Gay Pub opening night
New LGBTQ venue opens in Logan Circle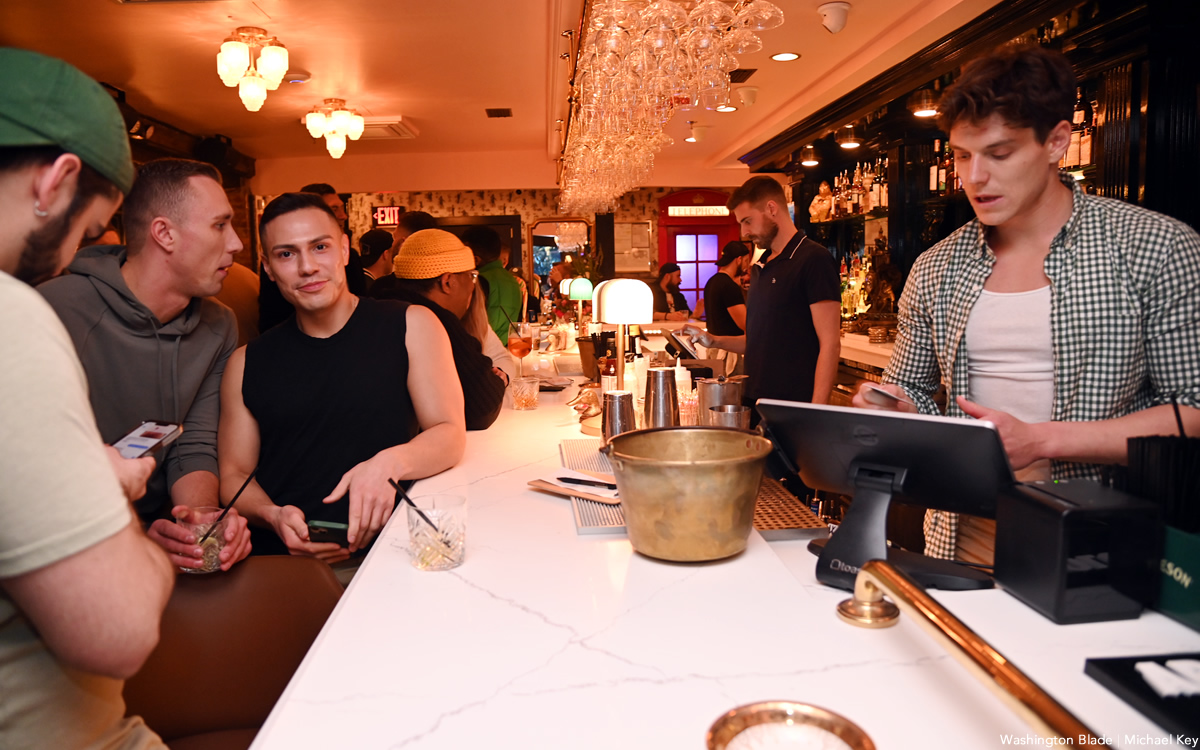 D.C.'s newest LGBTQ venue The Little Gay Pub (1100 P Street, N.W.) had a soft opening on Friday, March 17.
(Washington Blade photos by Michael Key)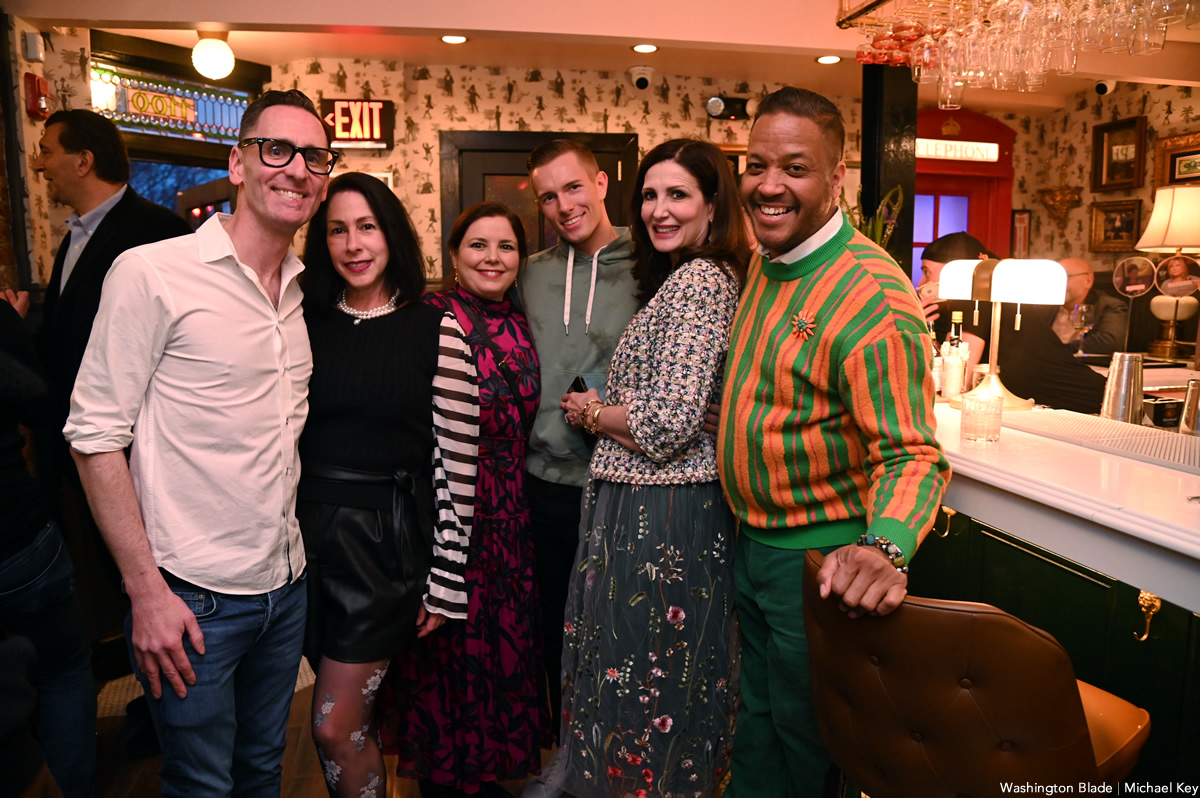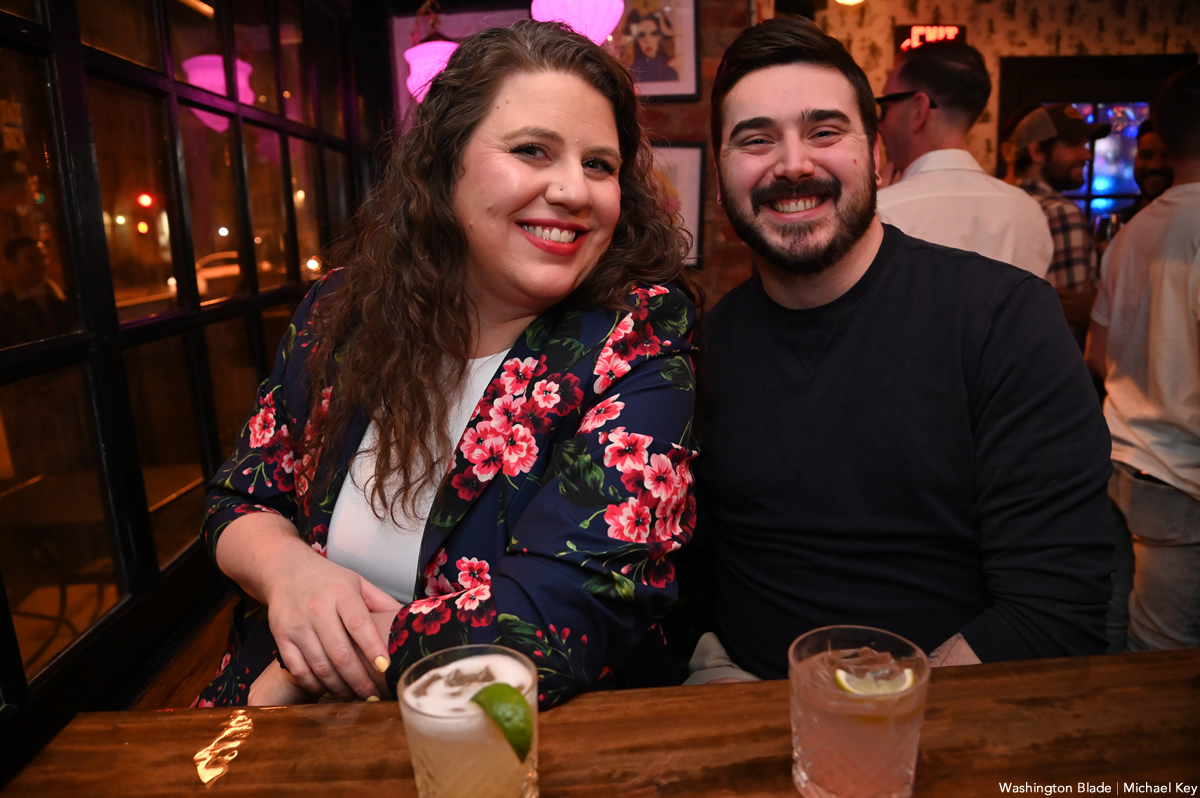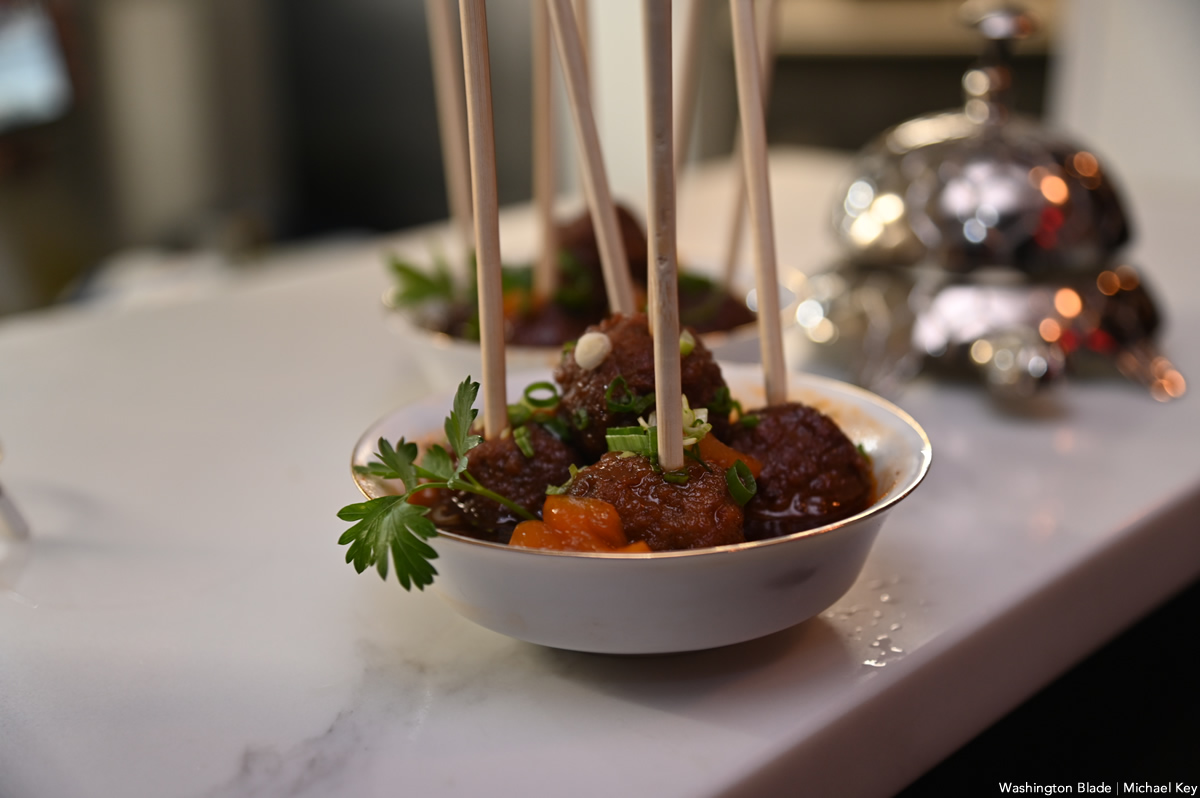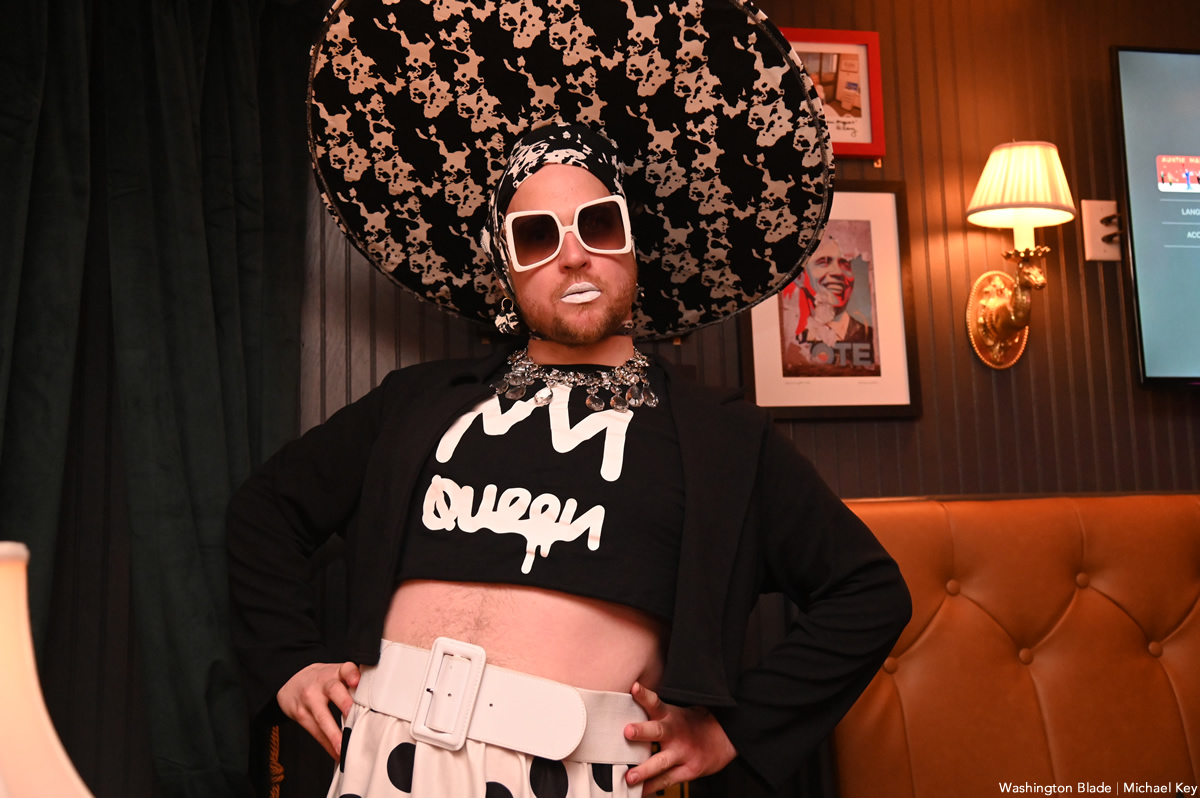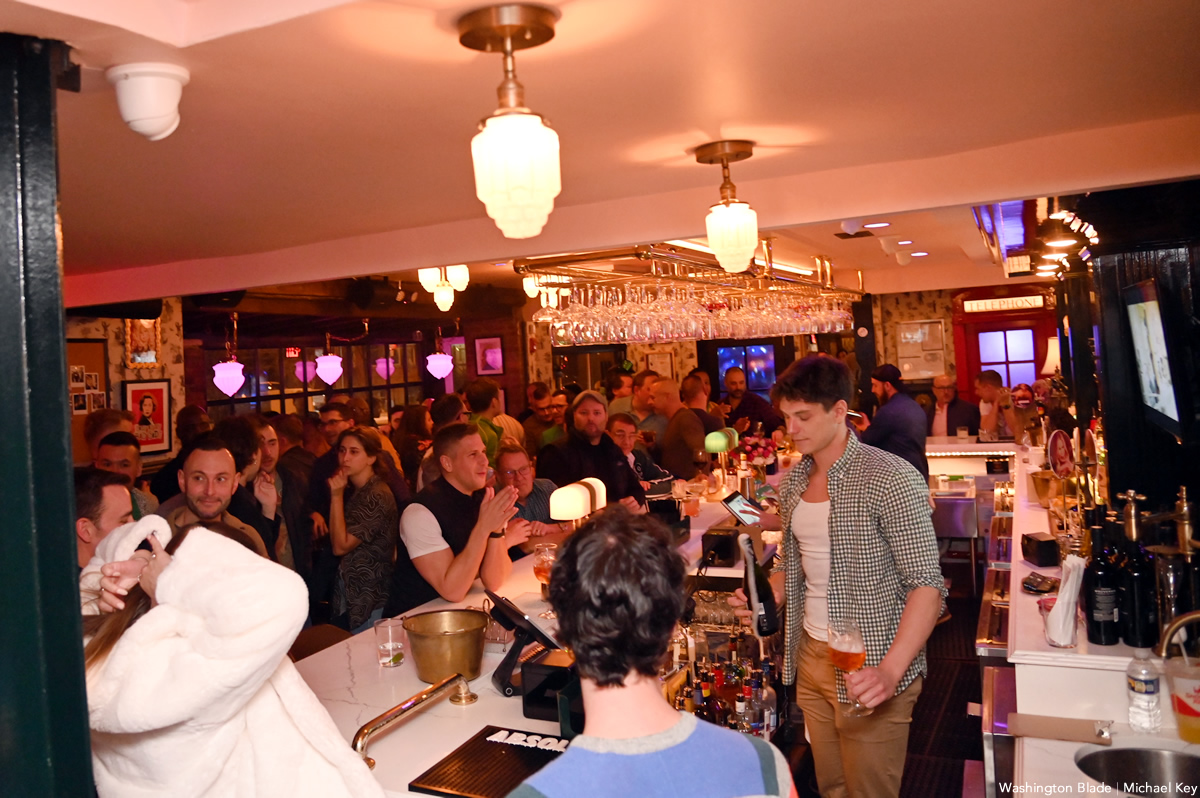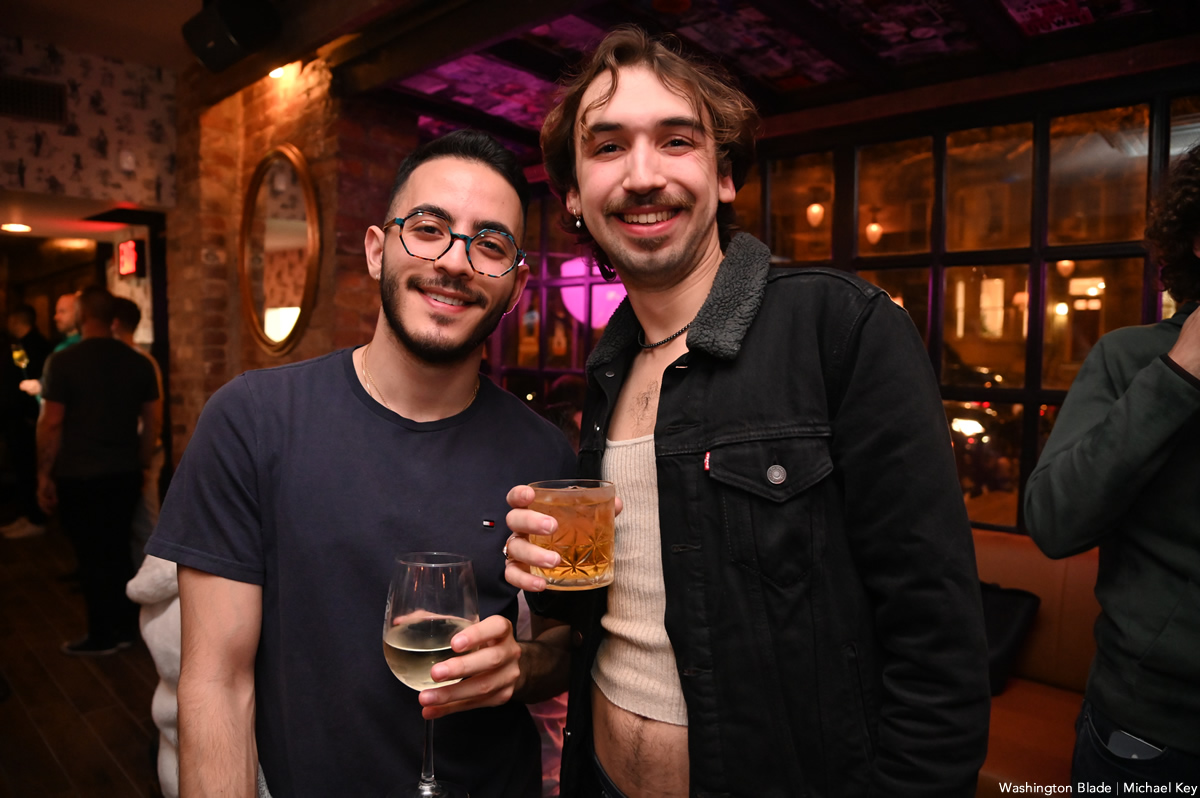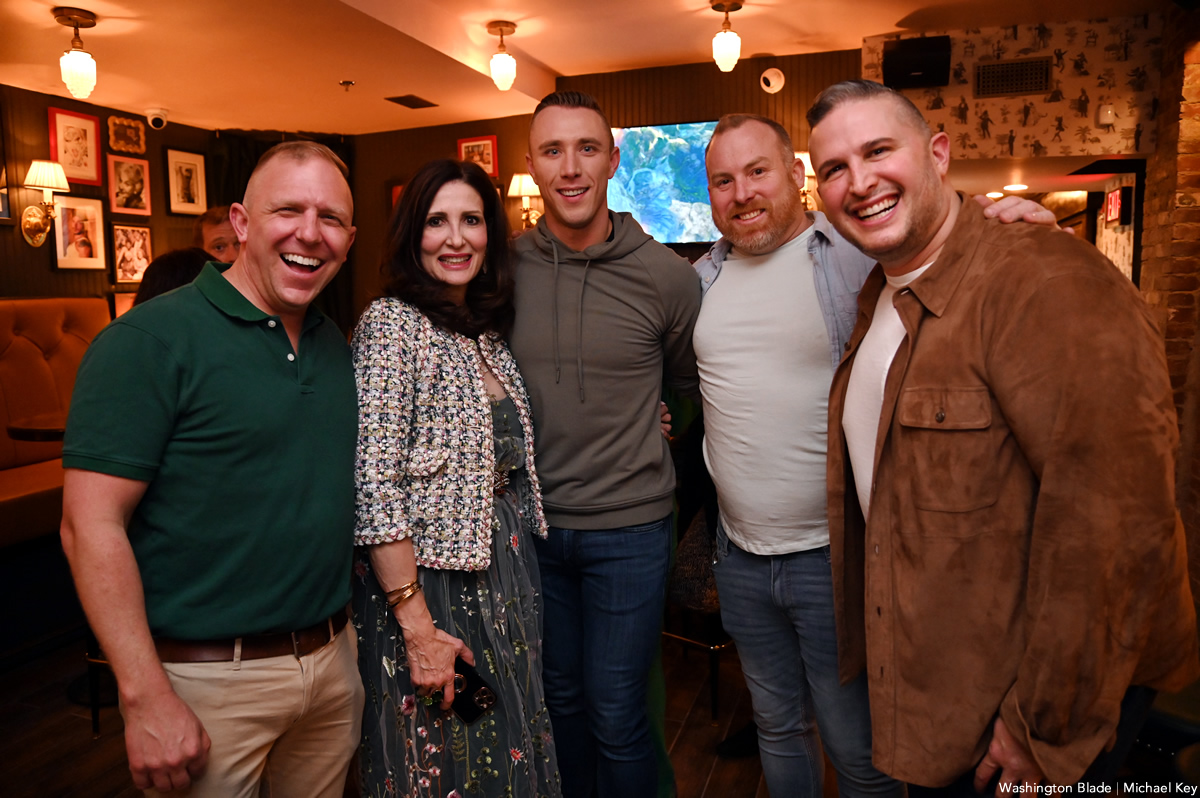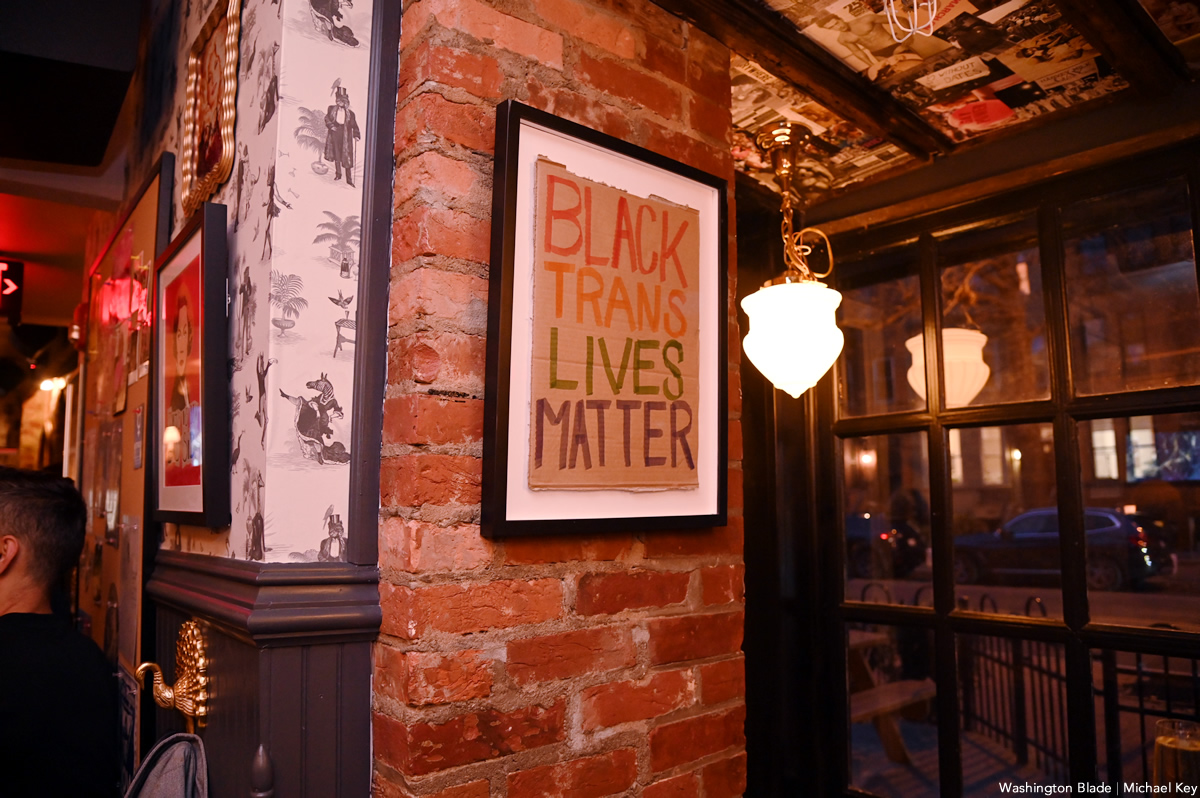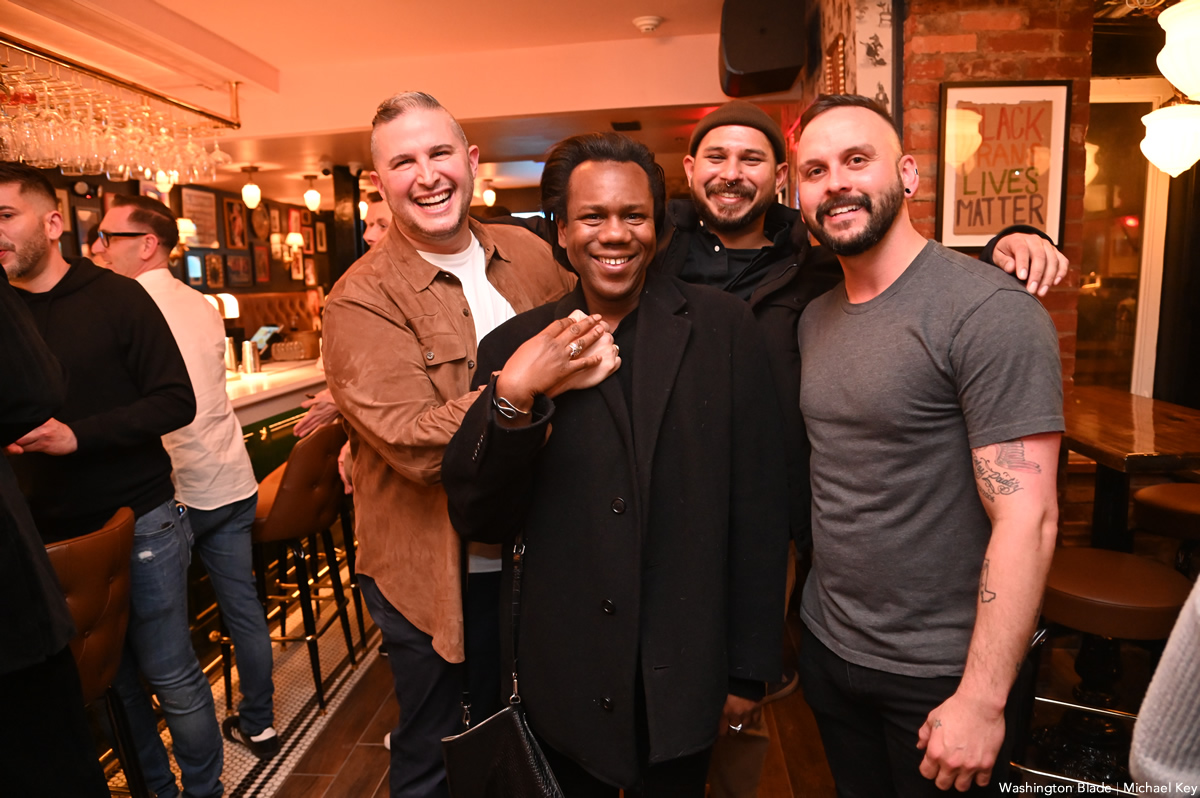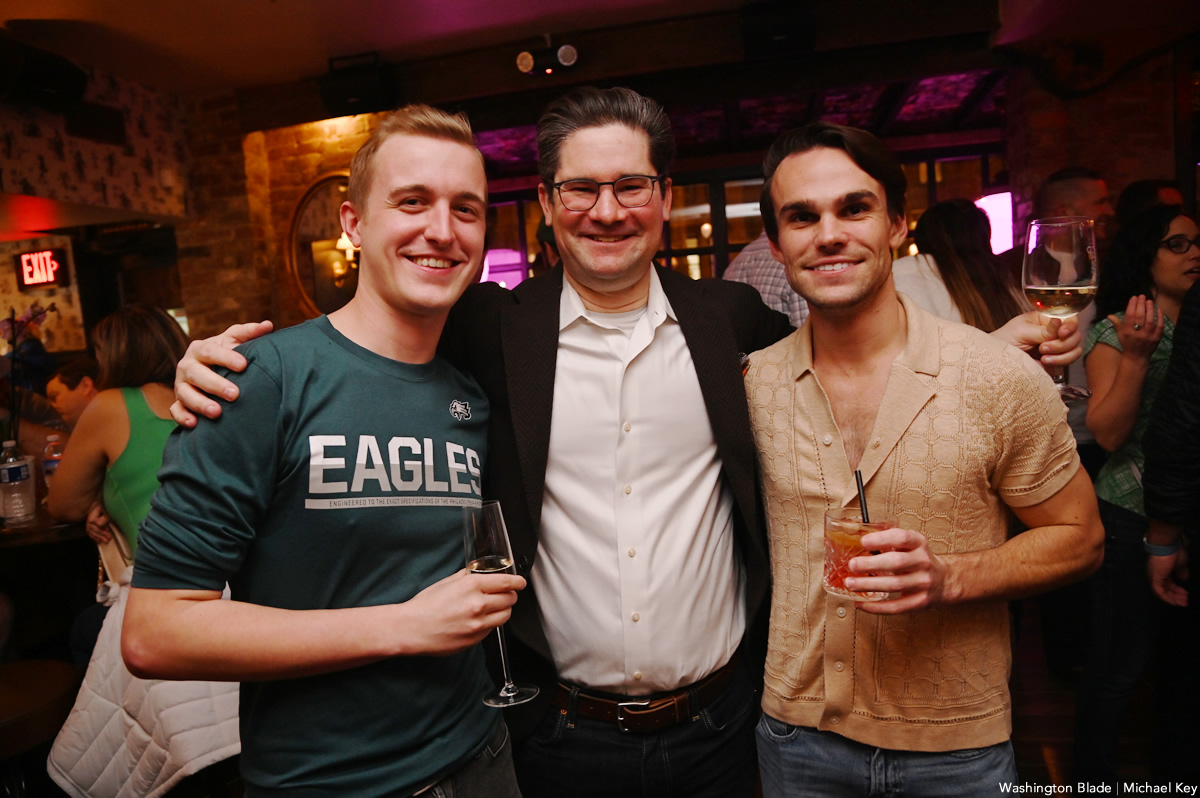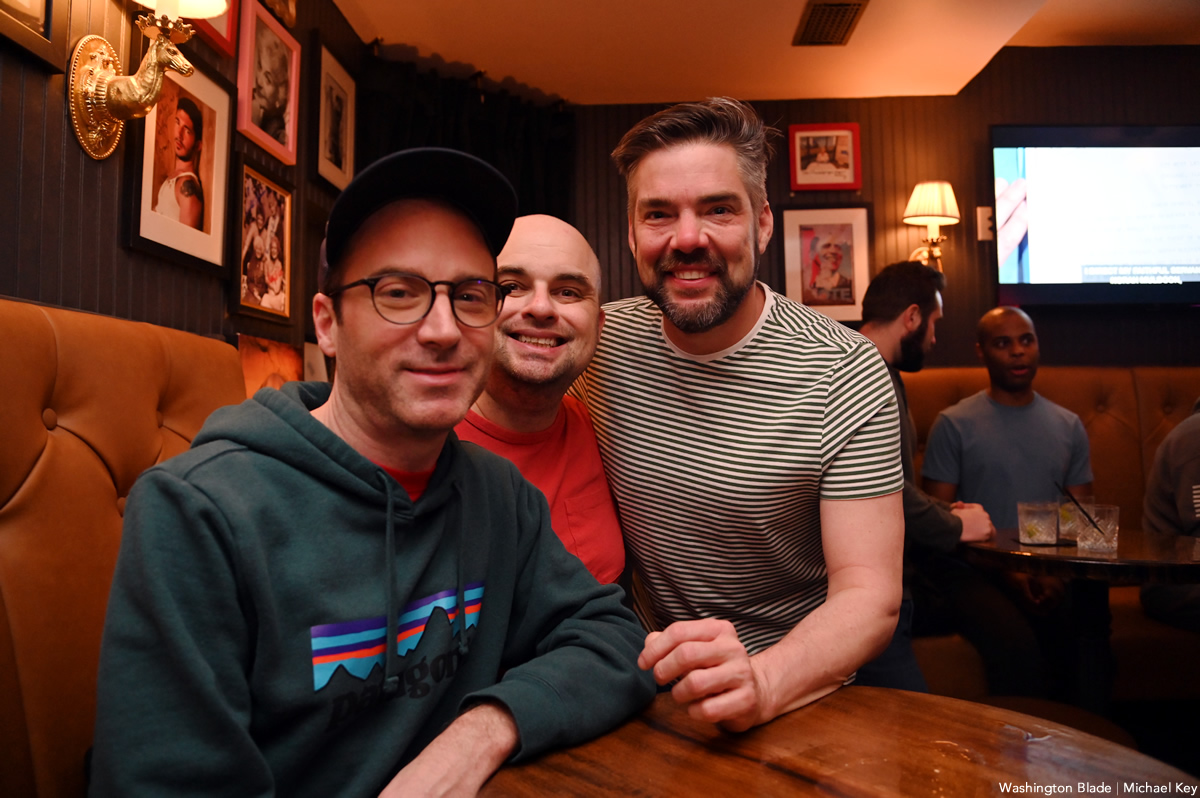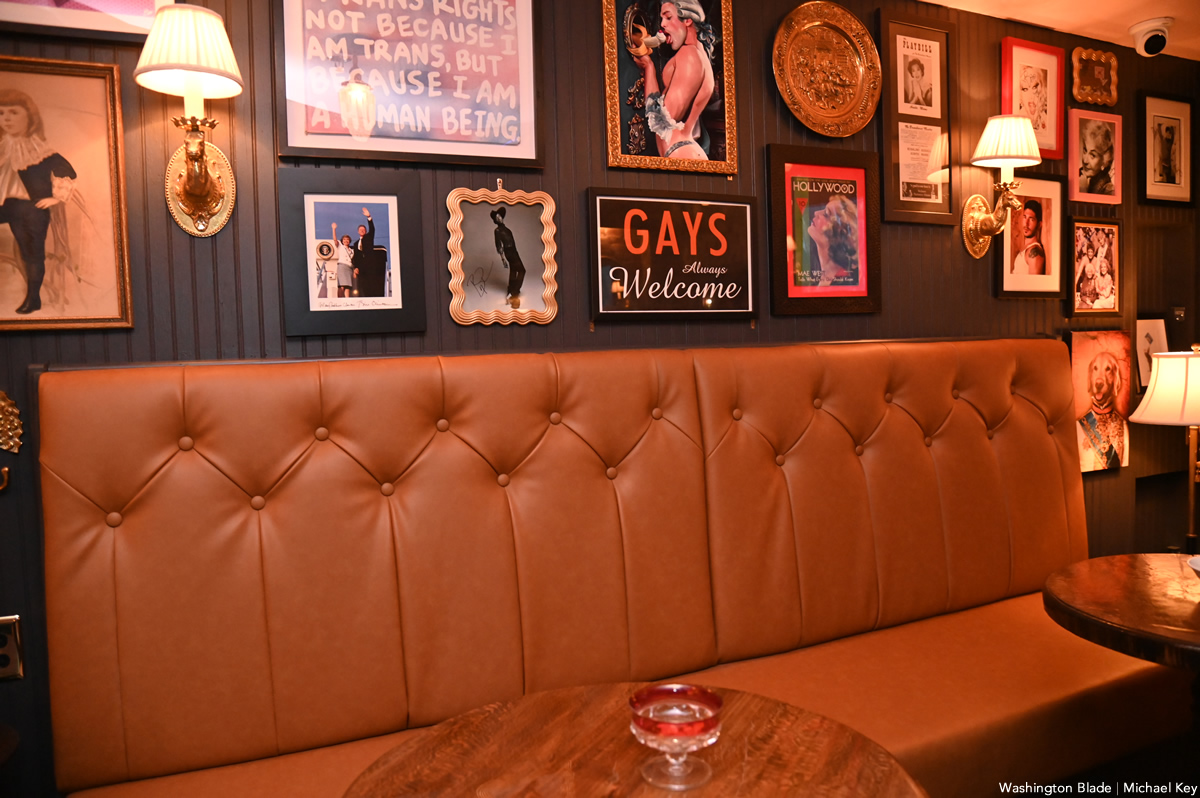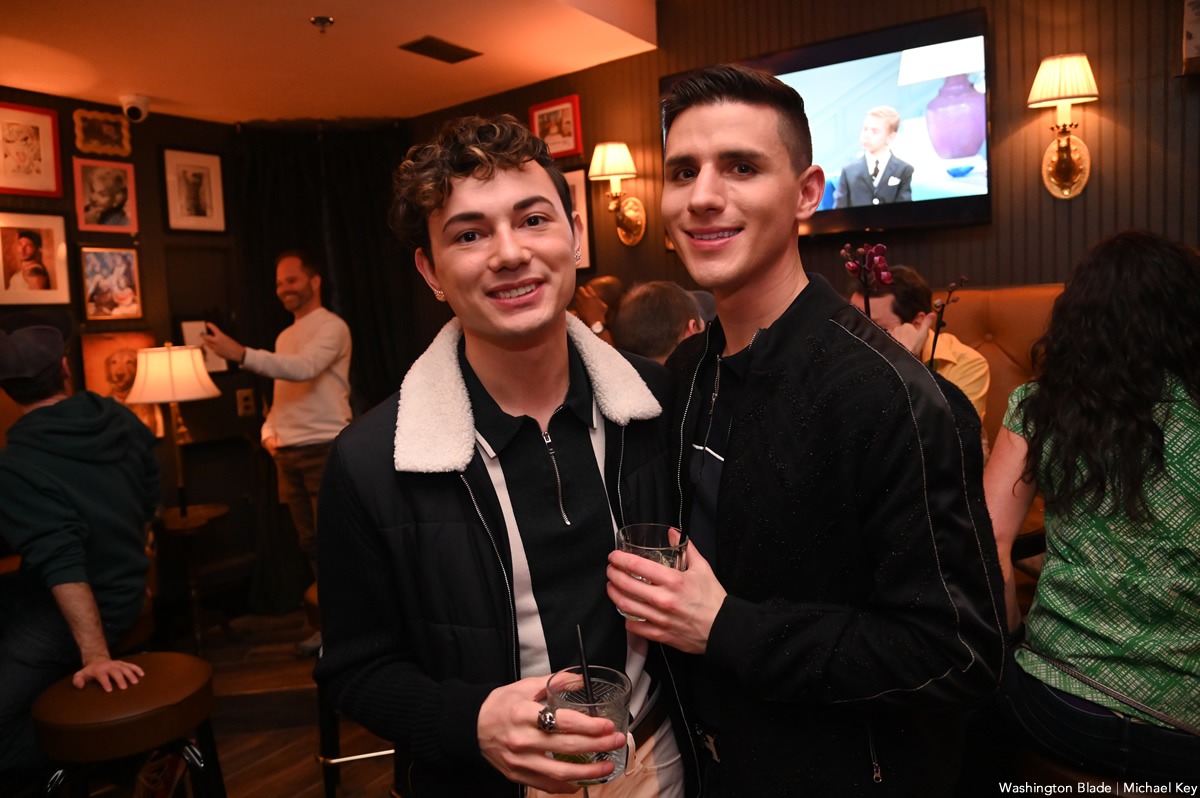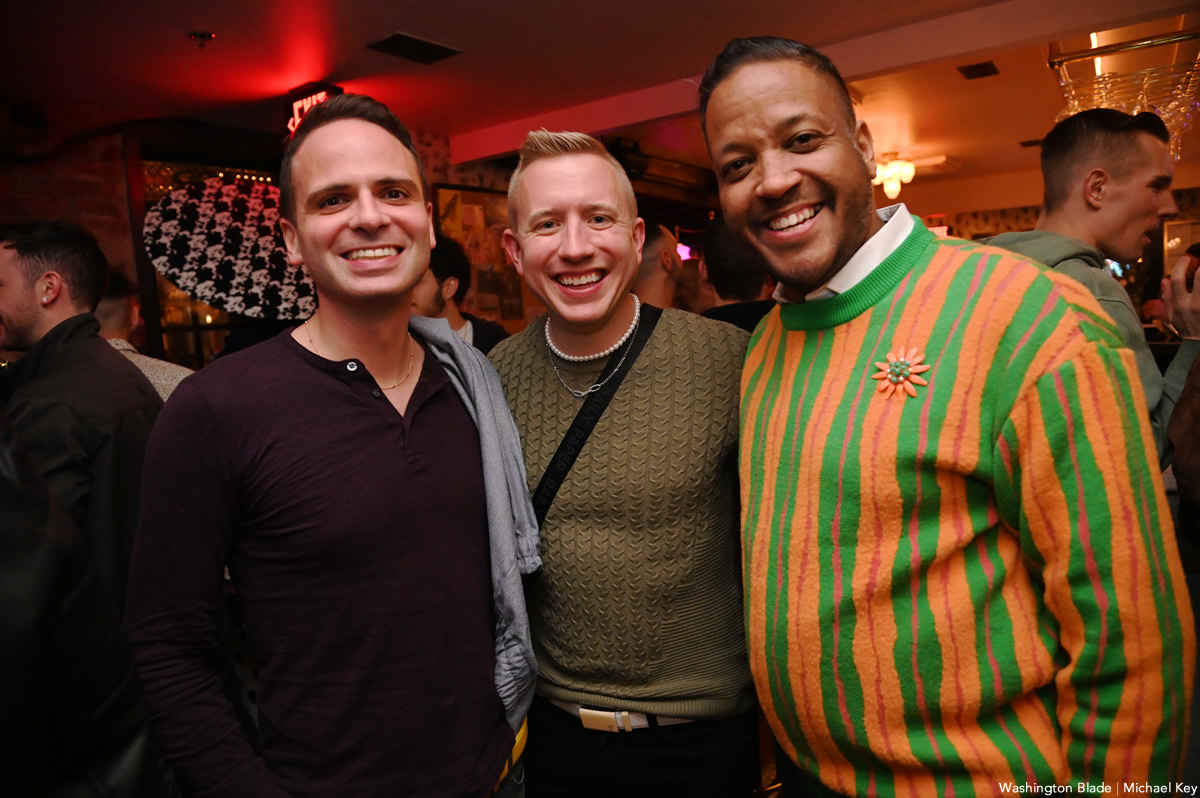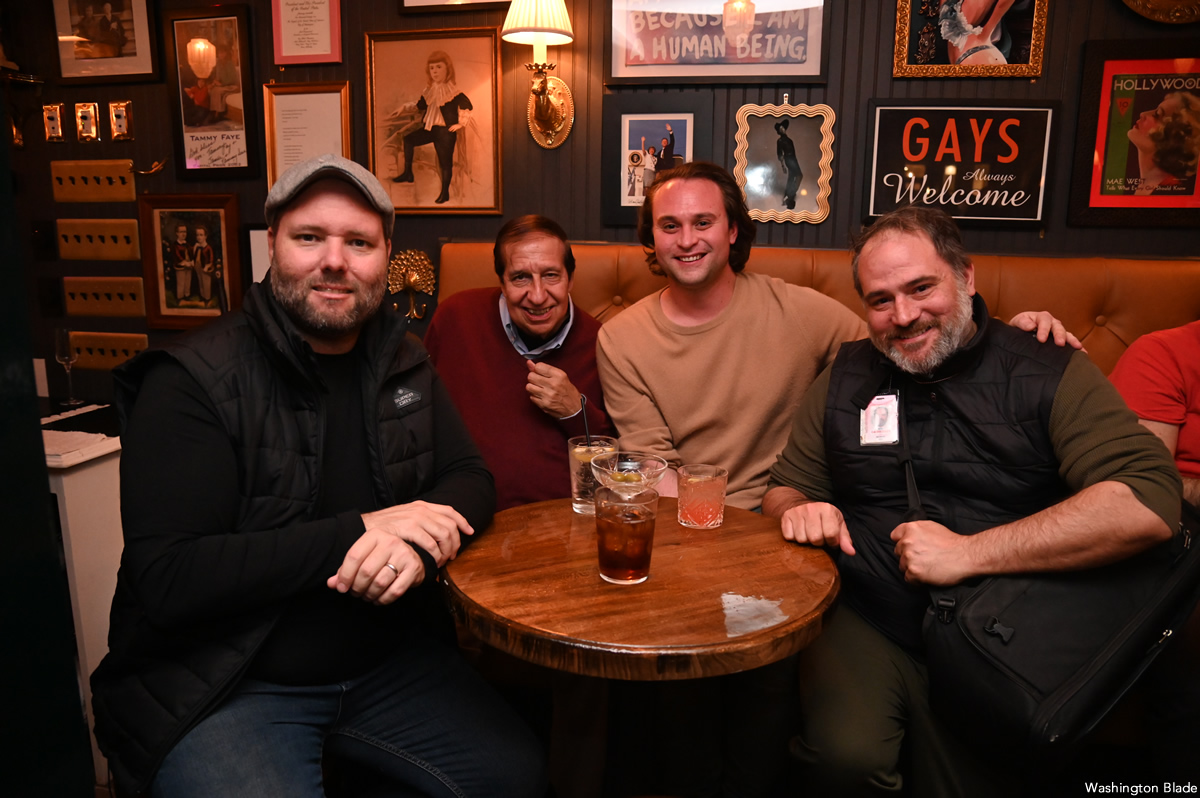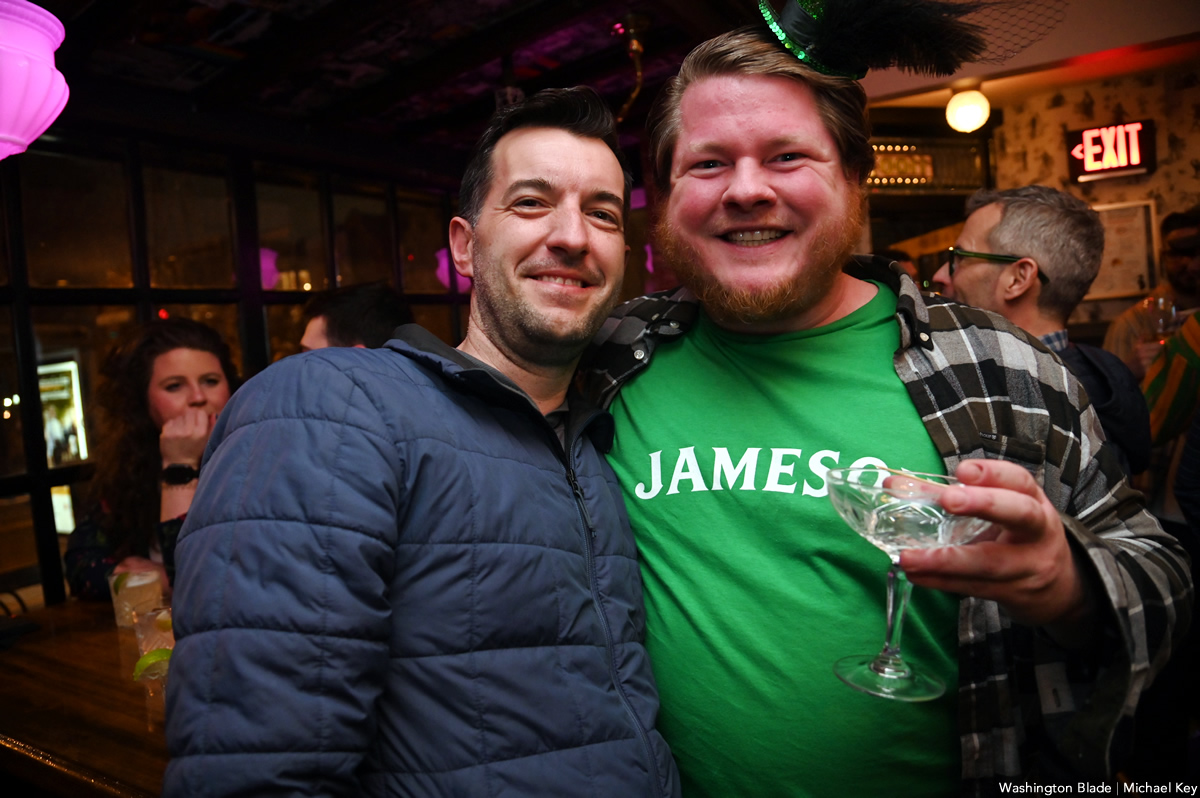 Covering the opening of The Little Gay Pub in Logan Circle for @WashBlade pic.twitter.com/hrAbvbW2C3

— Michael Patrick Key (@MichaelKeyWB) March 18, 2023
PHOTOS: Pride Reveal
'Peace, Love, Revolution' announced as this year's theme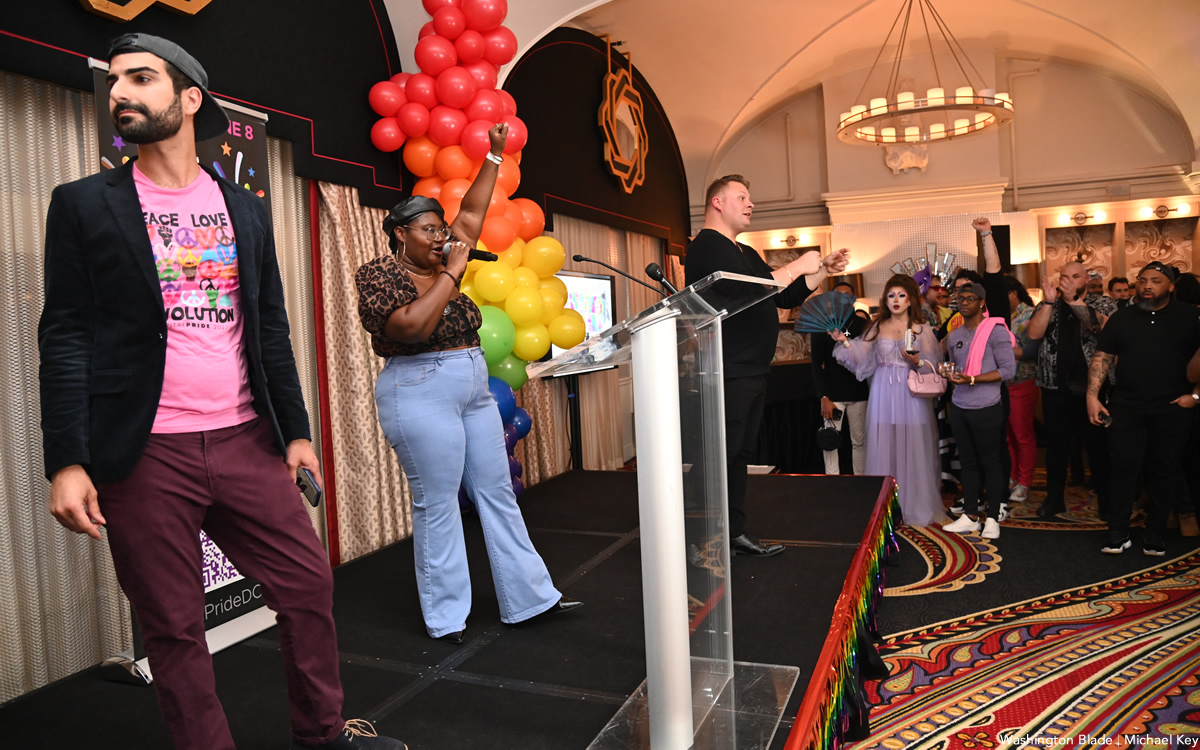 The Capital Pride Alliance held its annual Pride Reveal party at Hotel Monaco on Thursday, March 16. Following a performance by drag artist Shi-Queeta Lee, members of the board of the Capital Pride Alliance announced "Peace, Love, Revolution" as the theme for Pride 2023 in D.C.
(Washington Blade photos by Michael Key)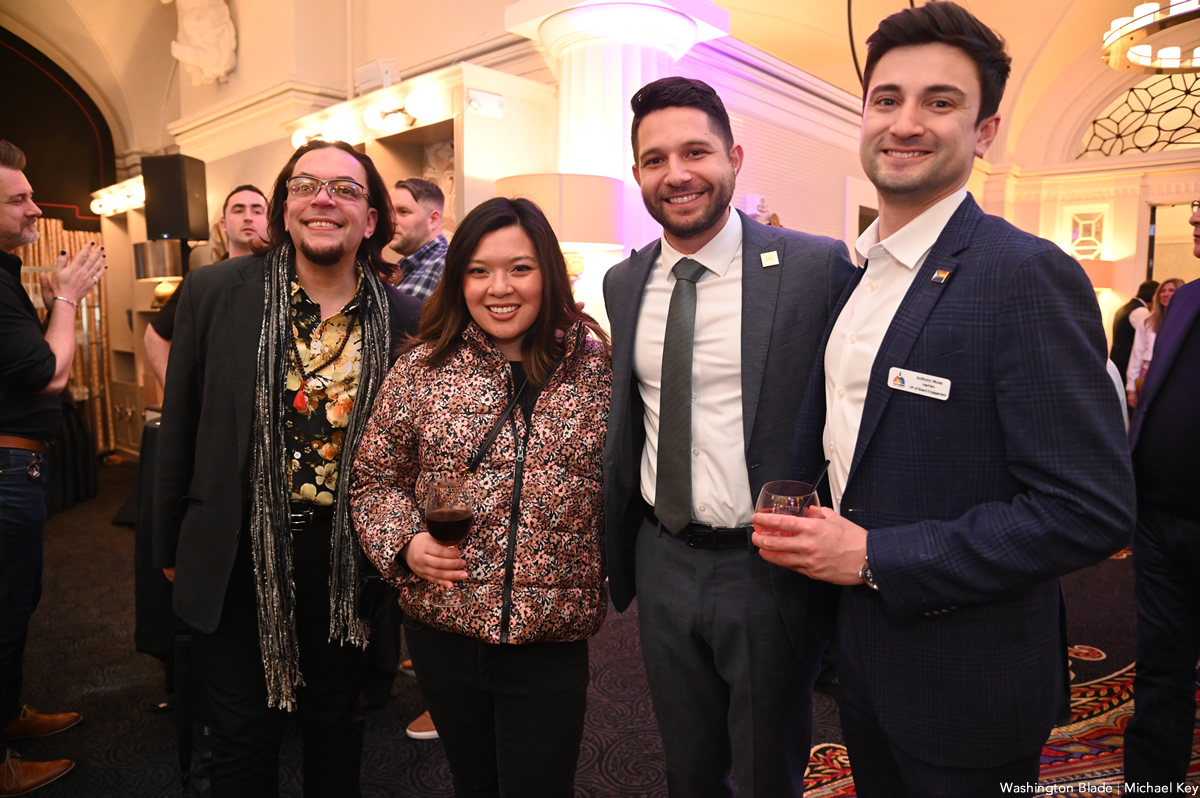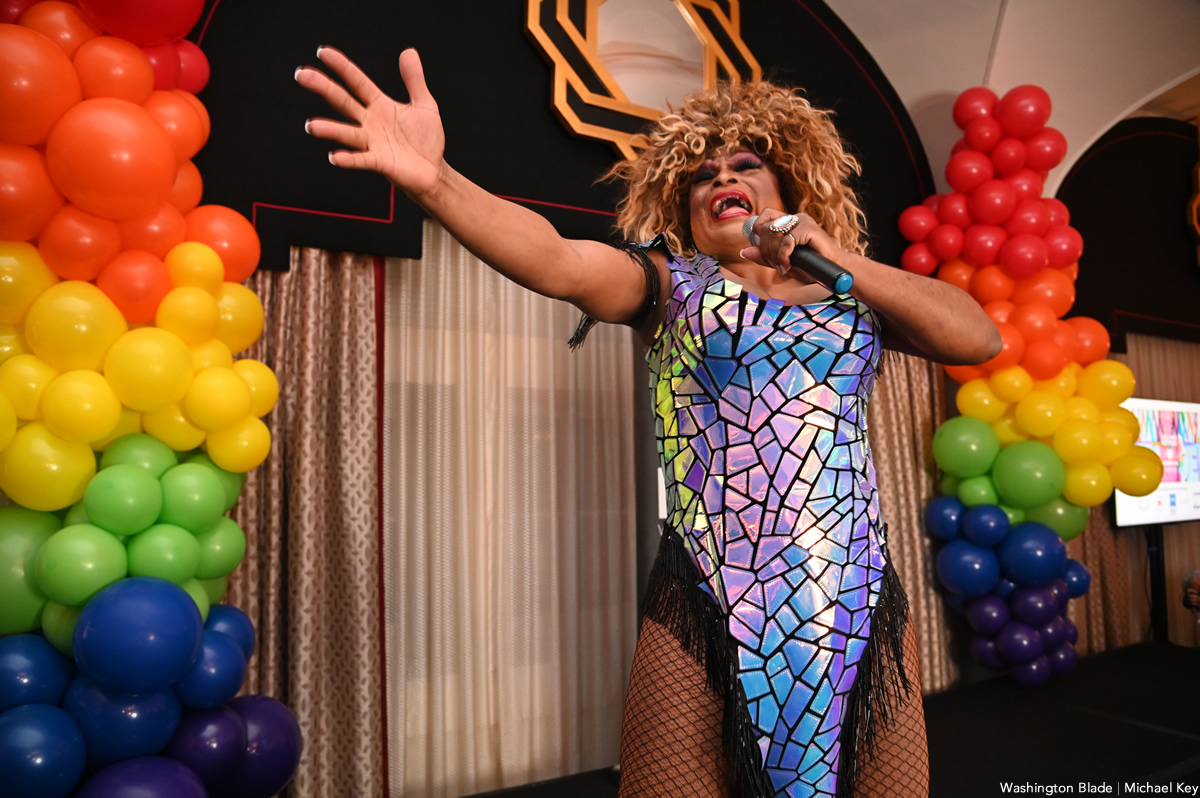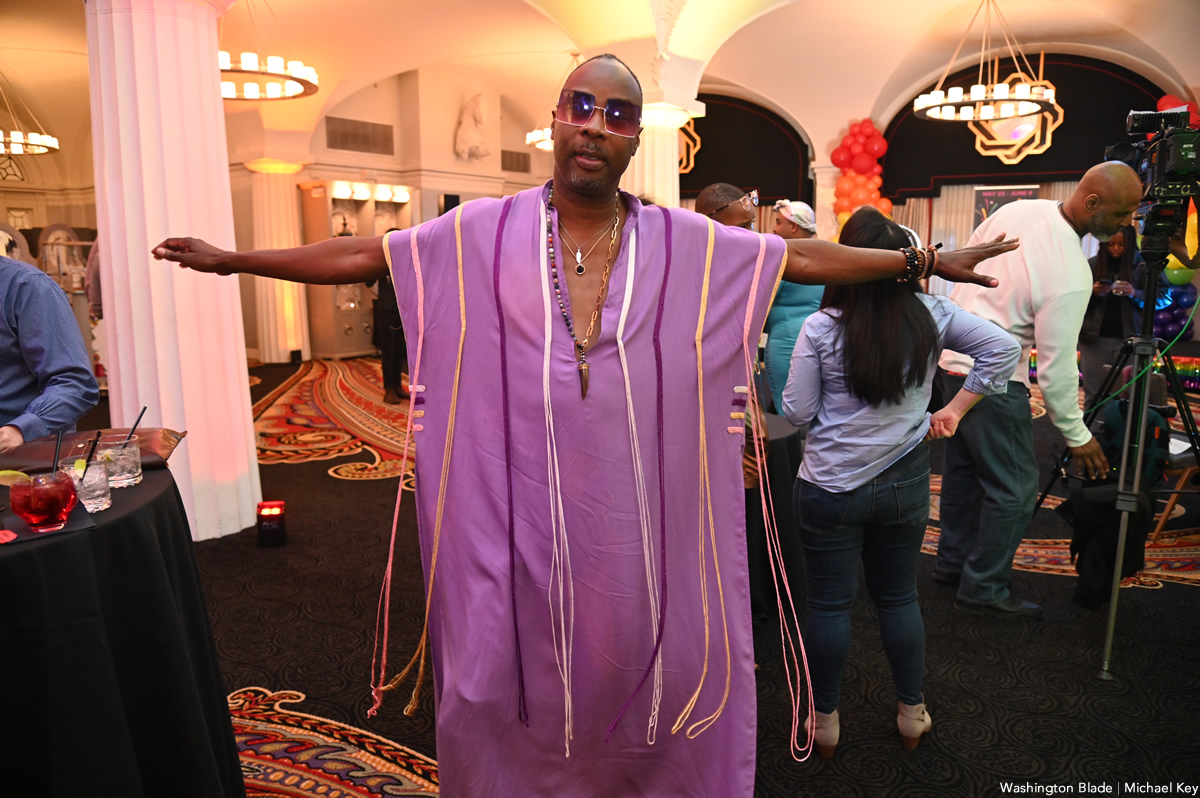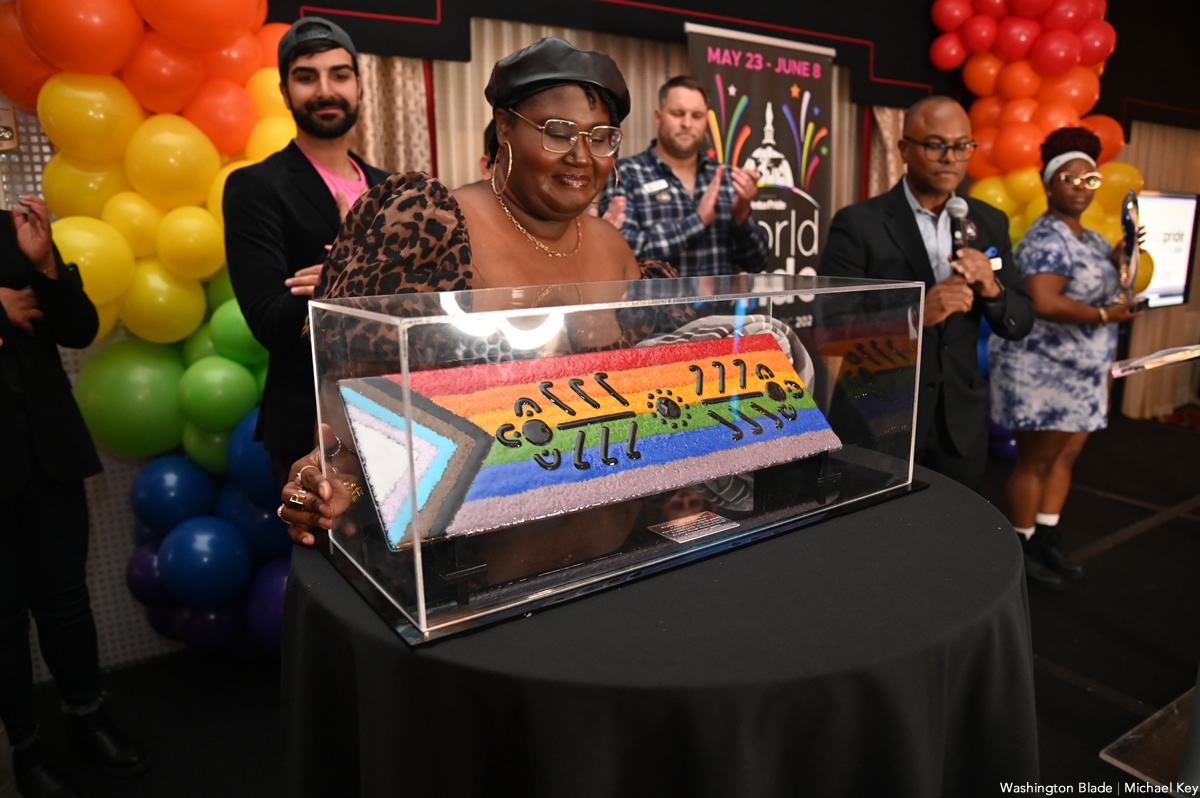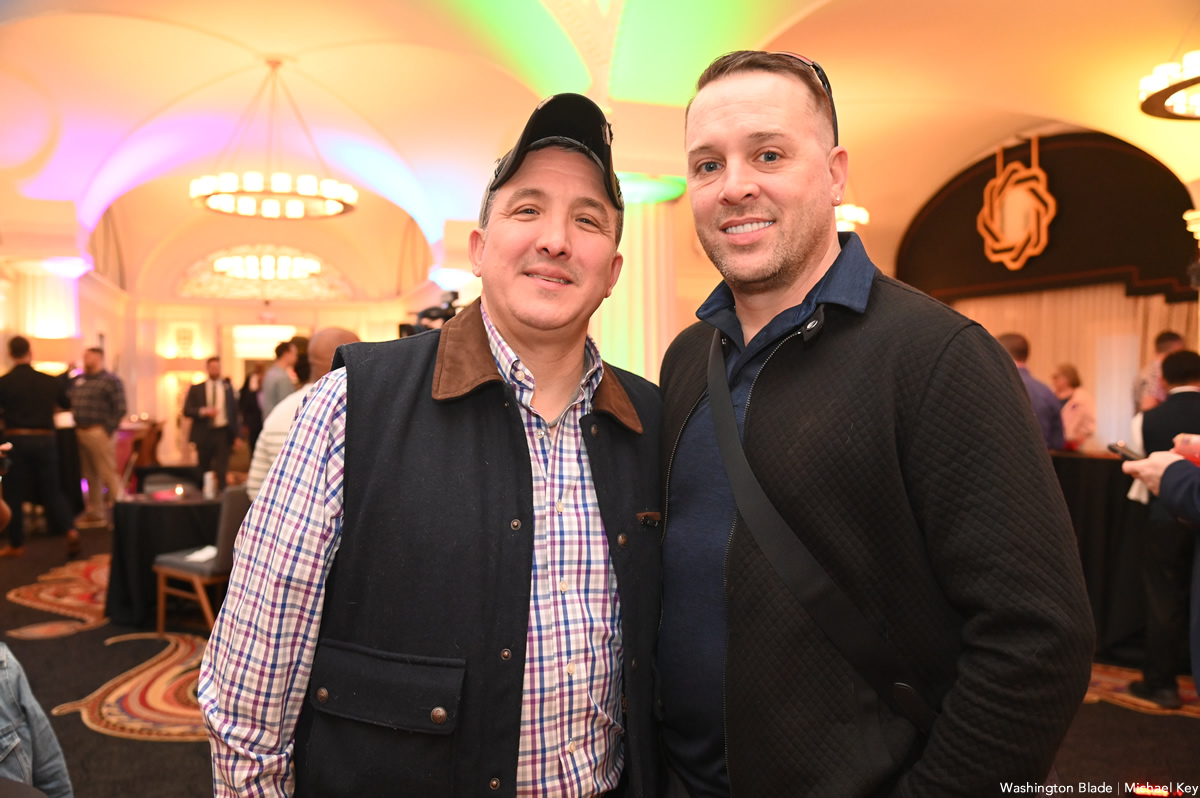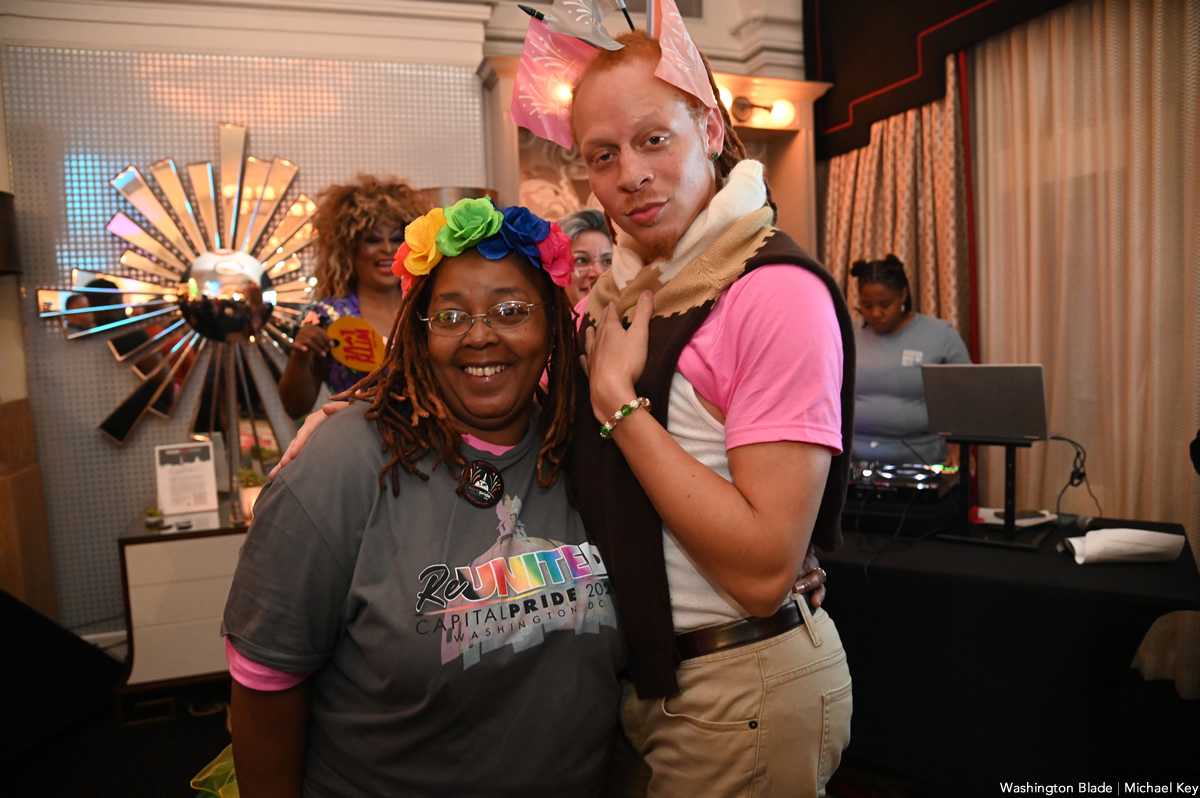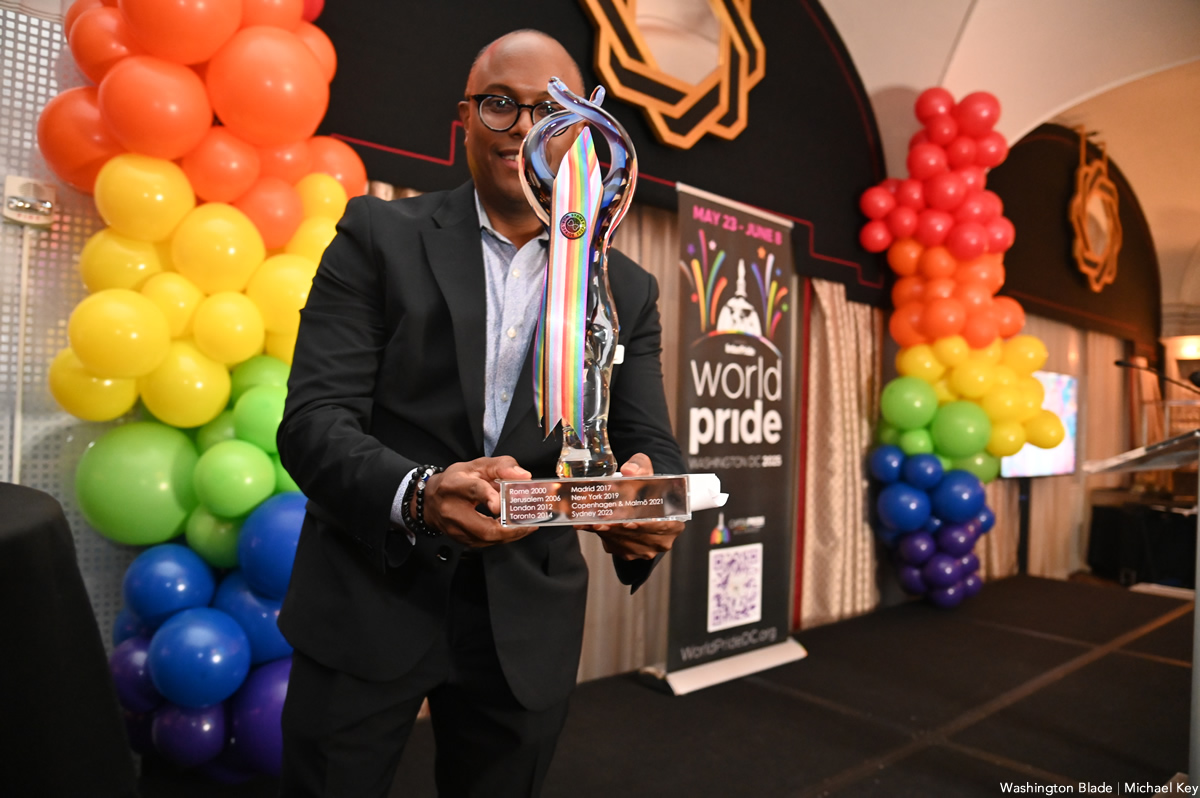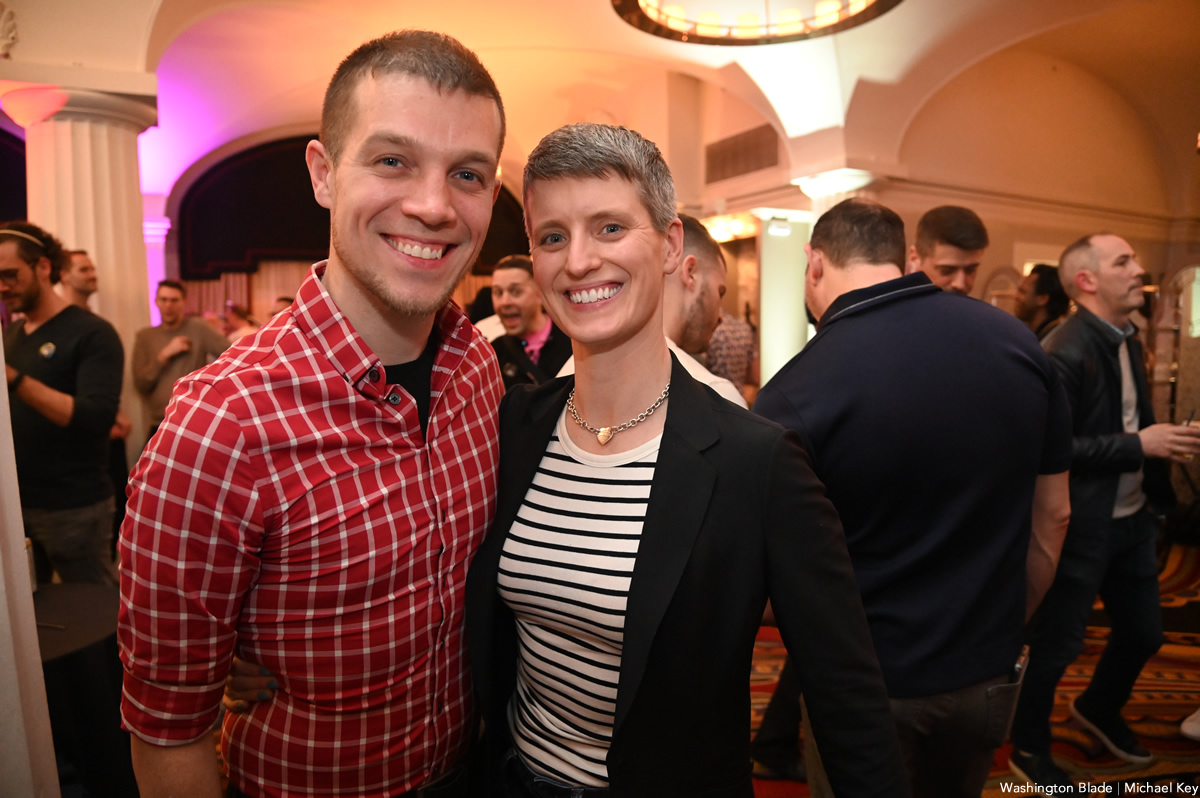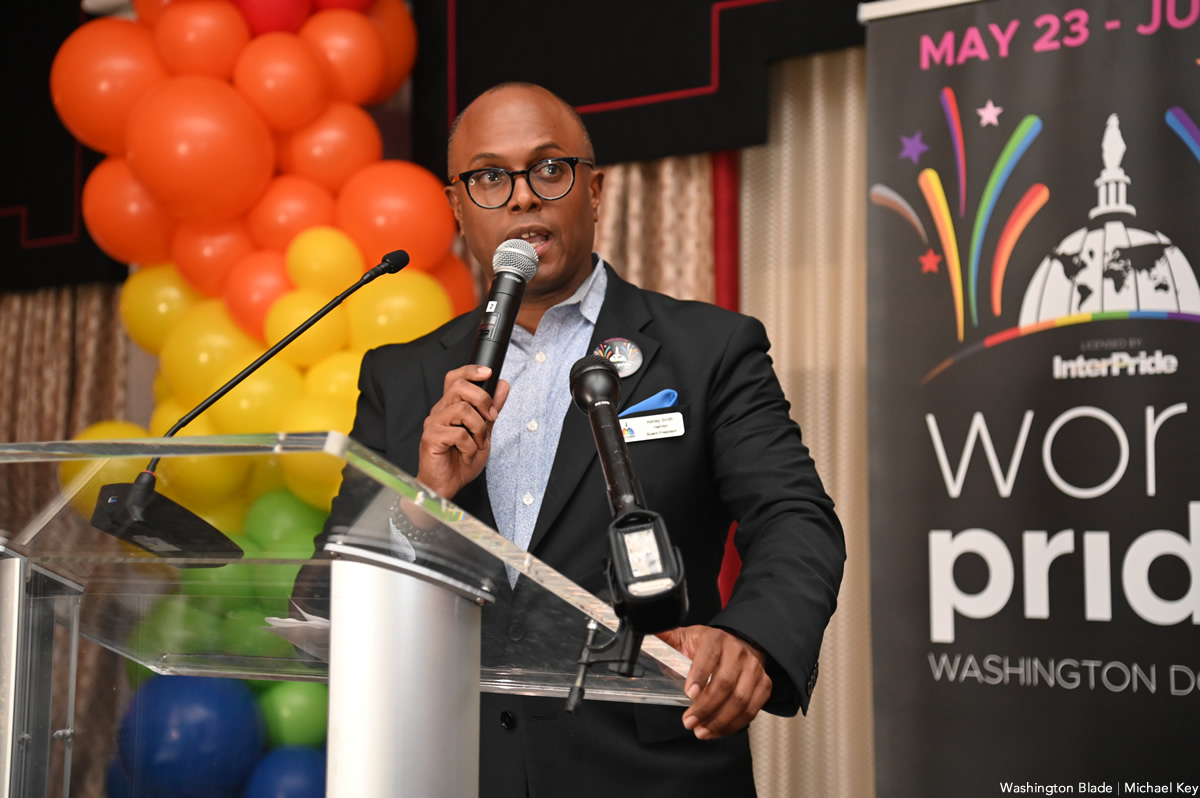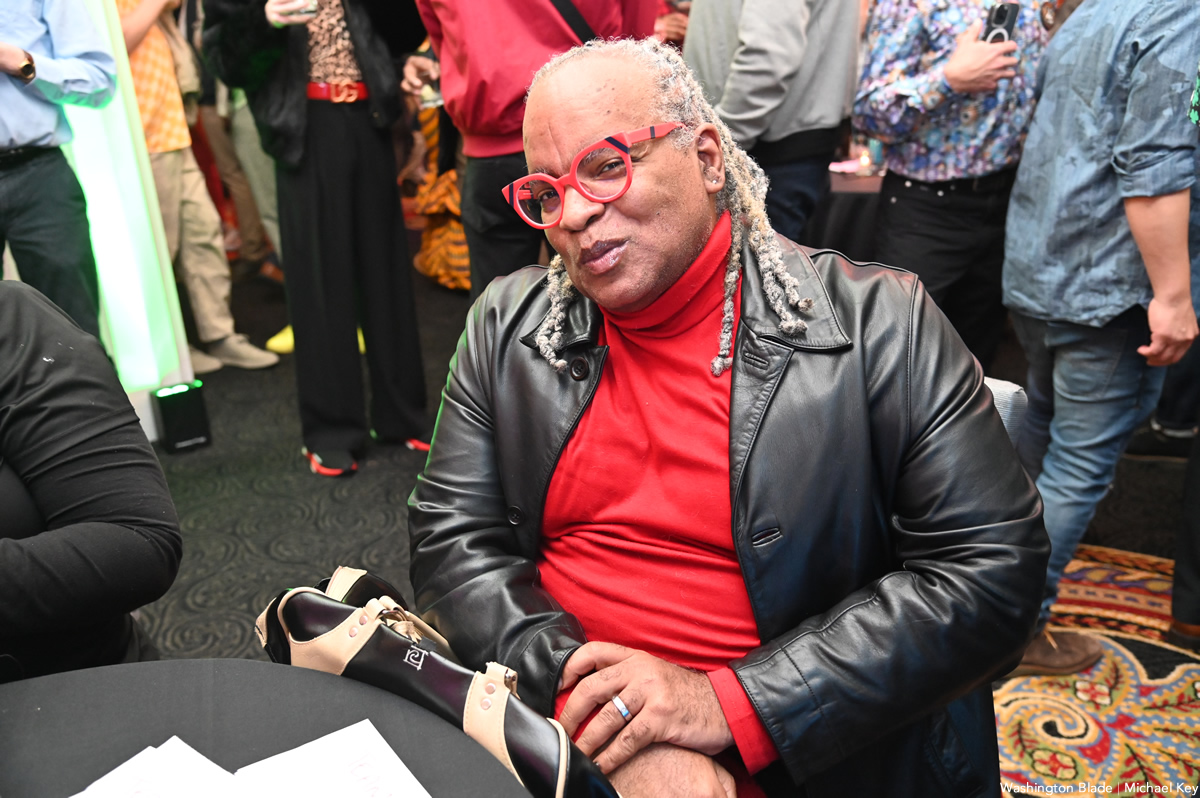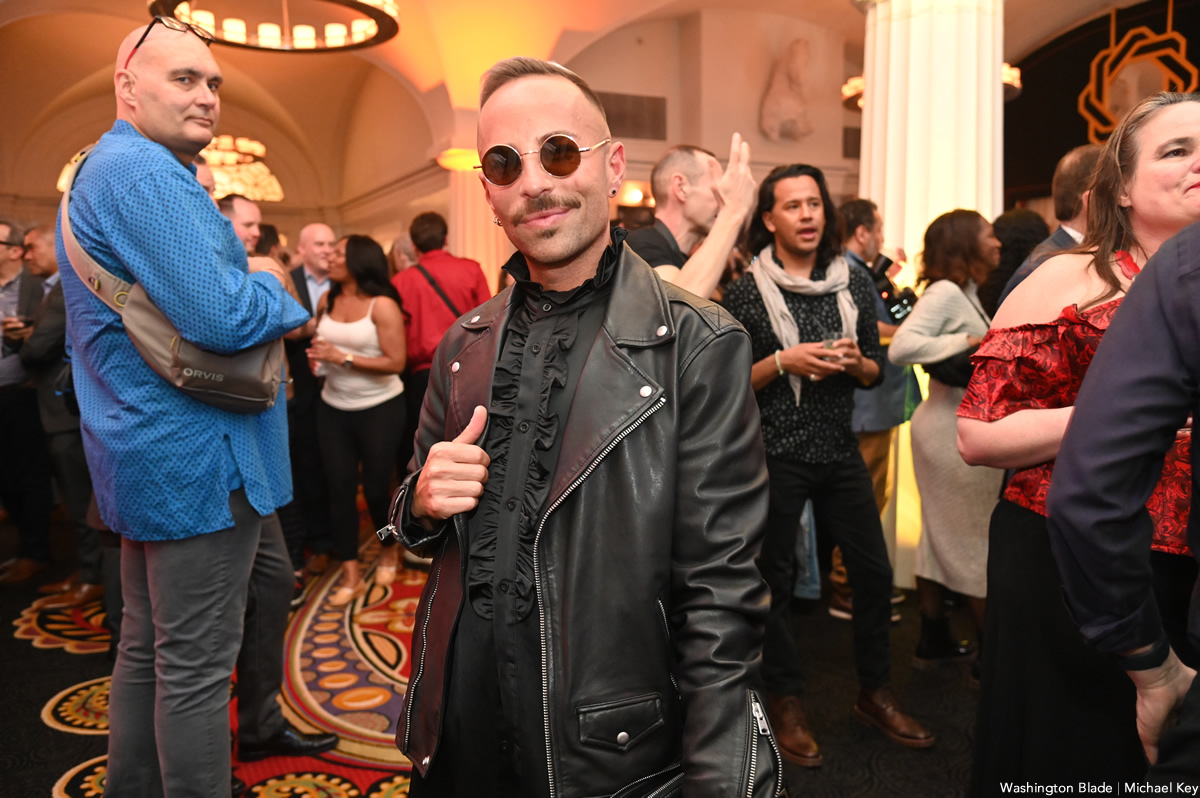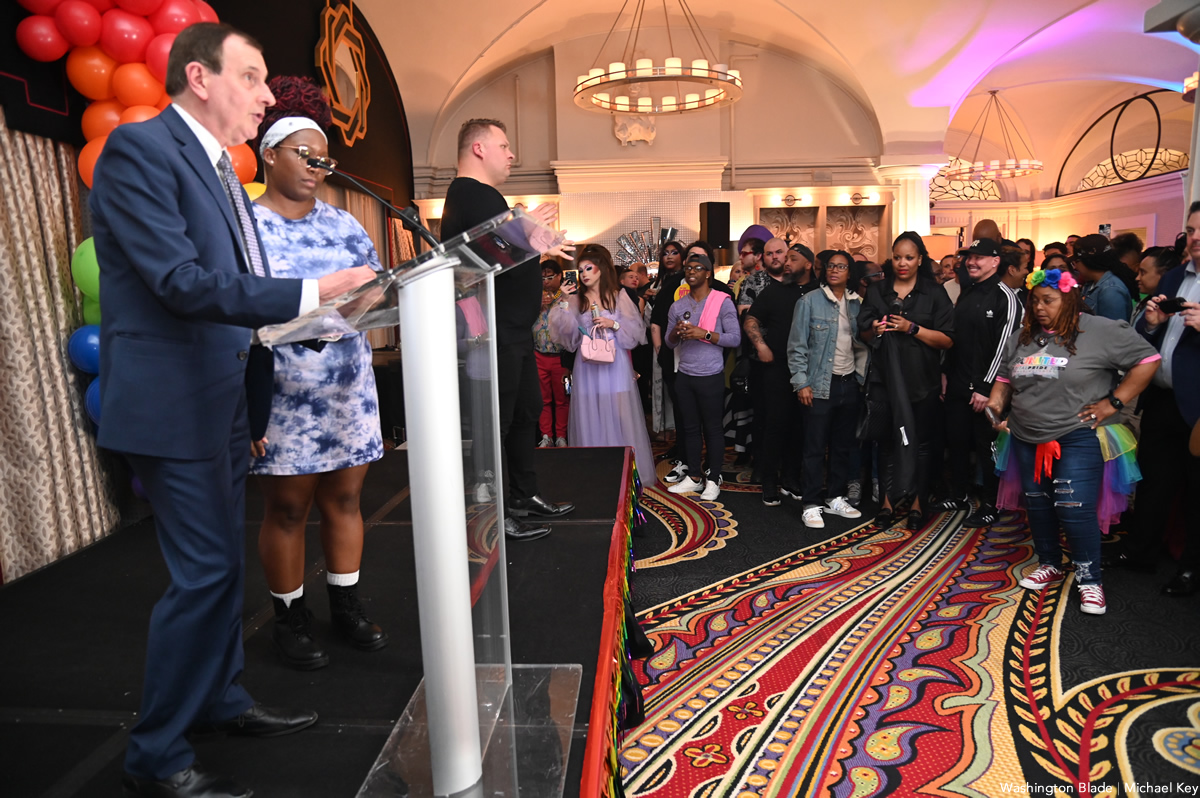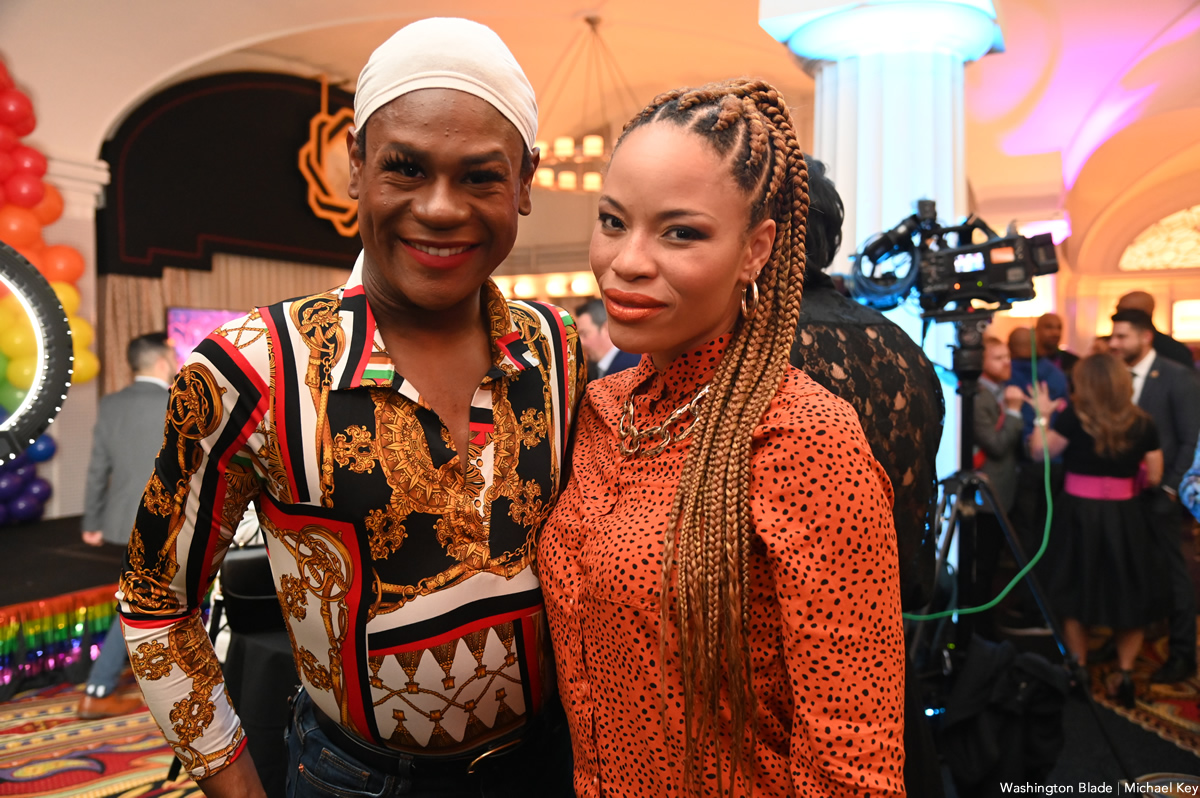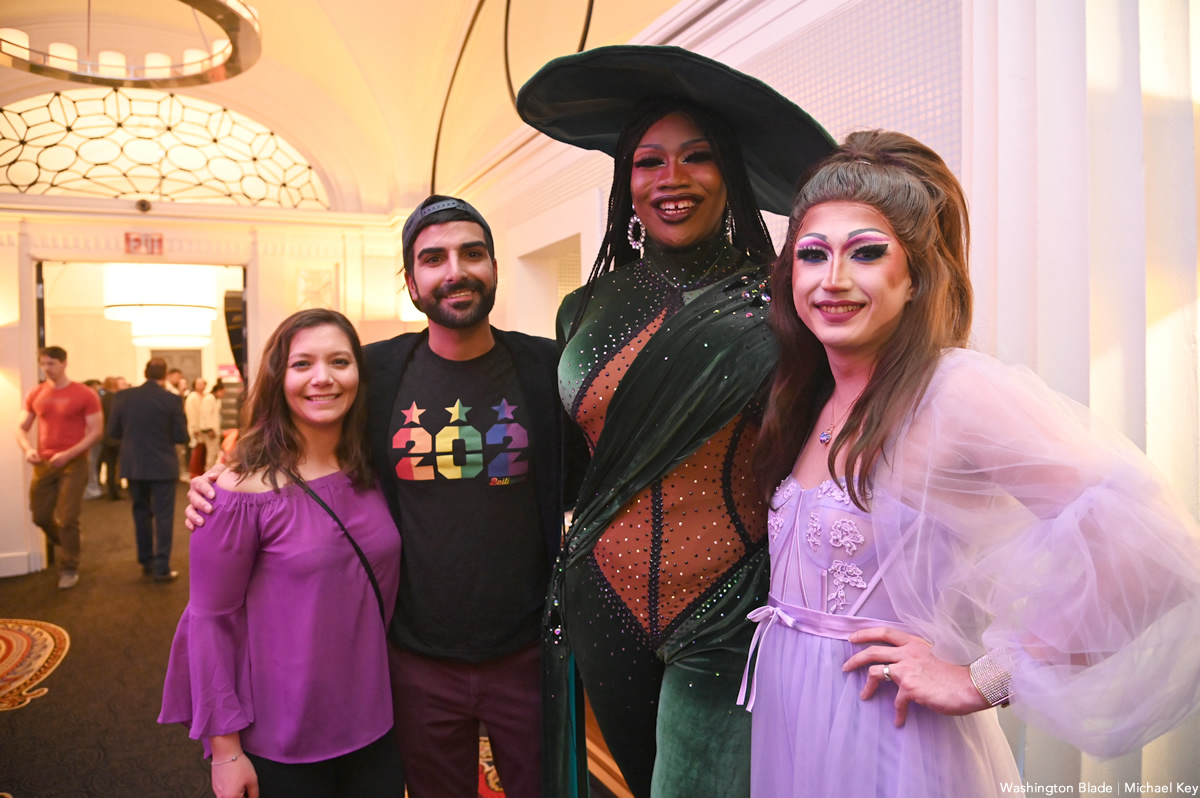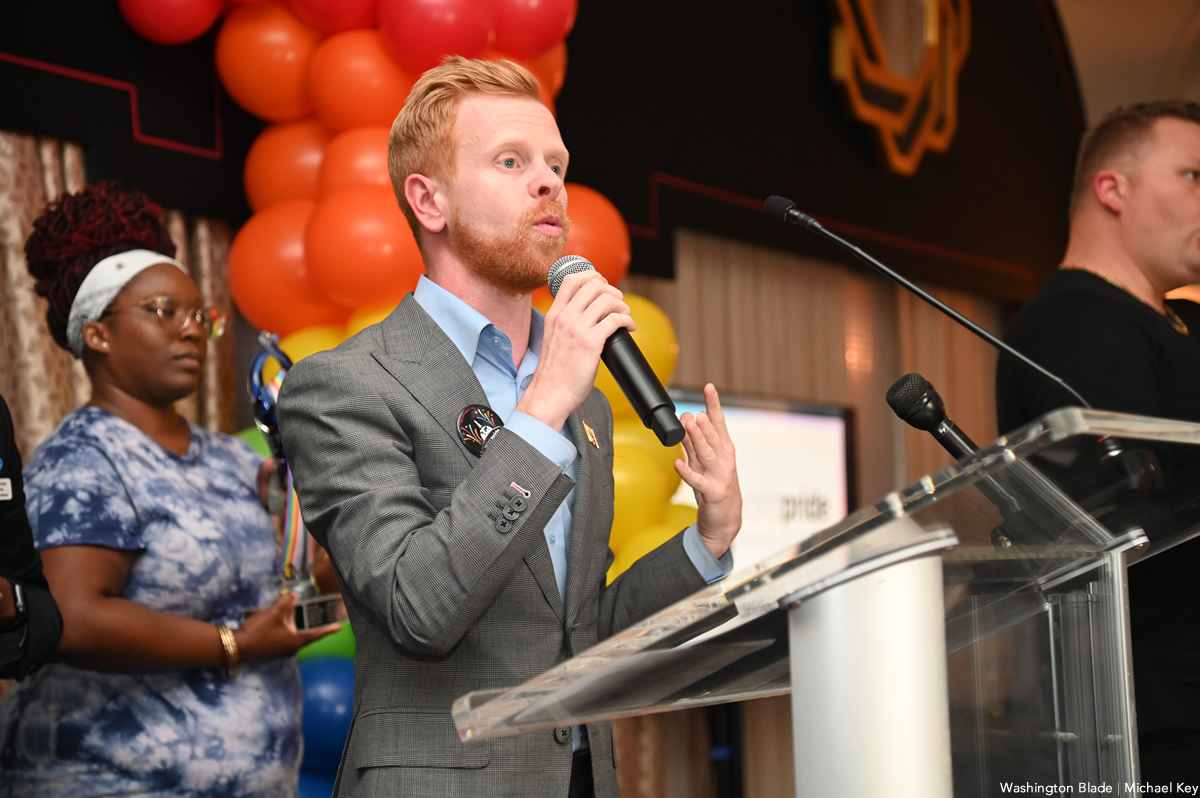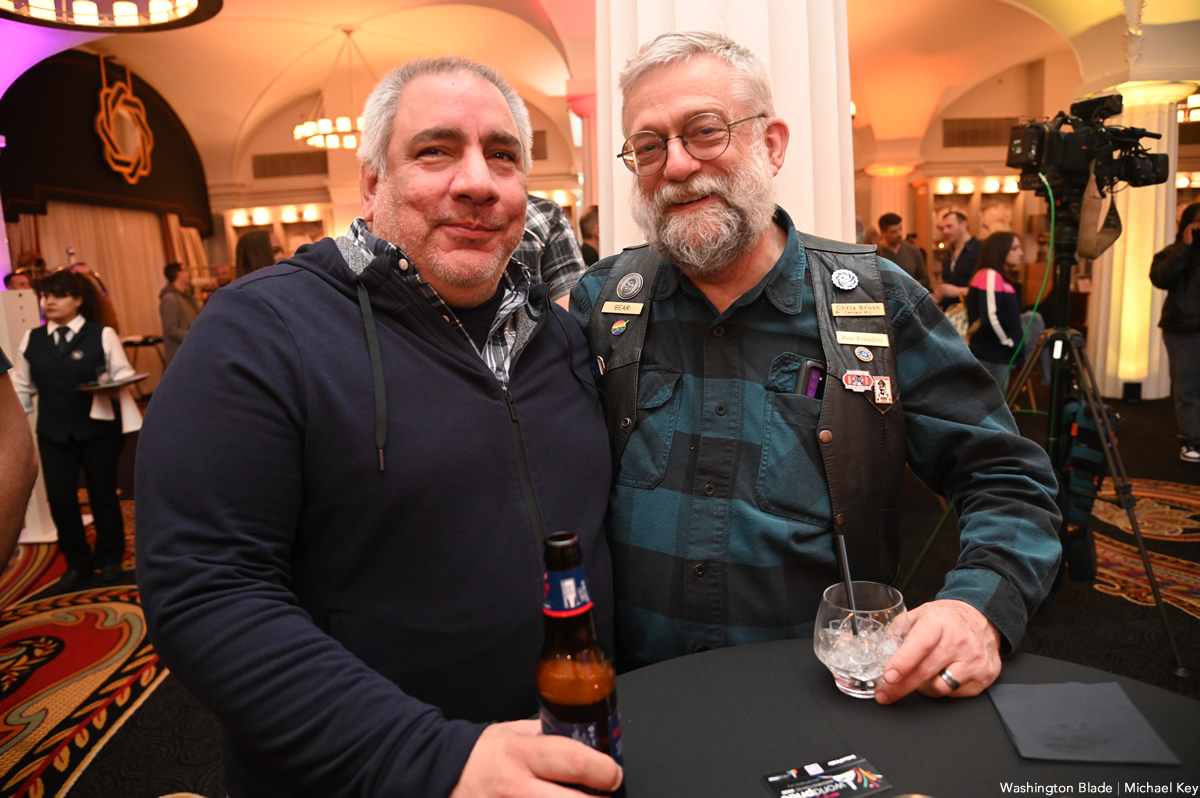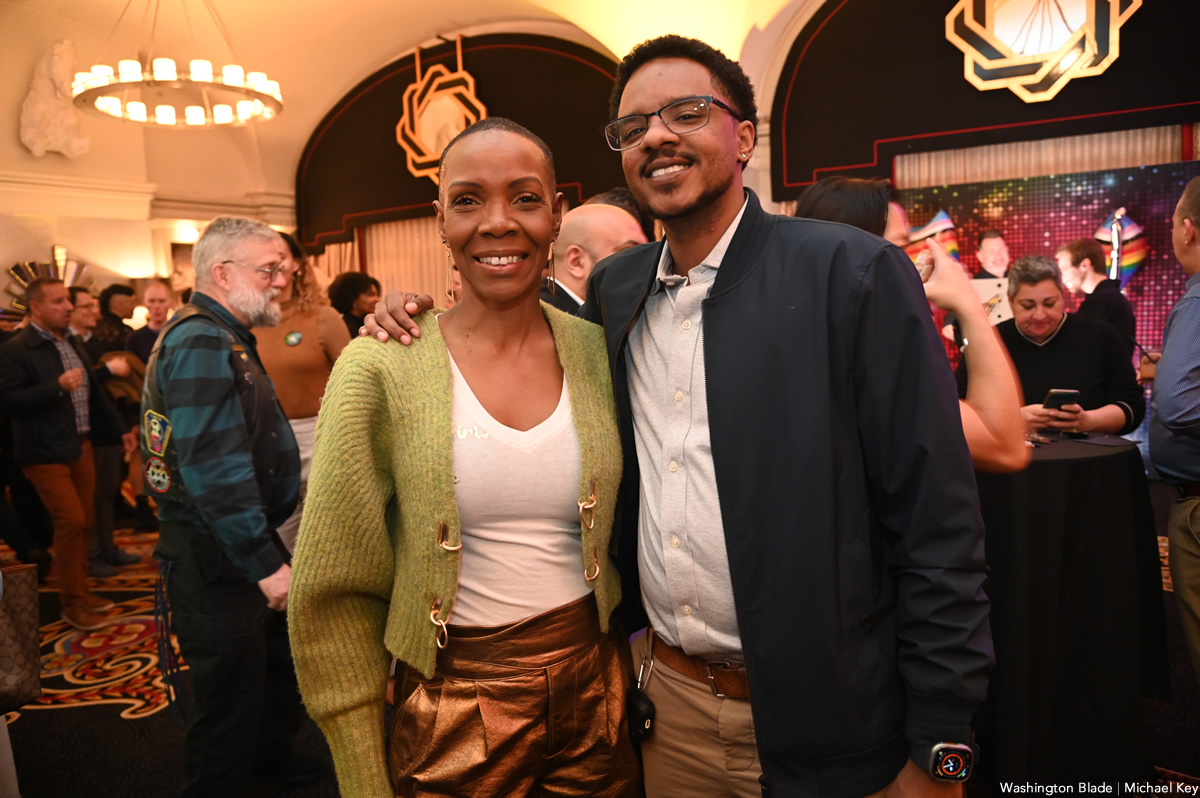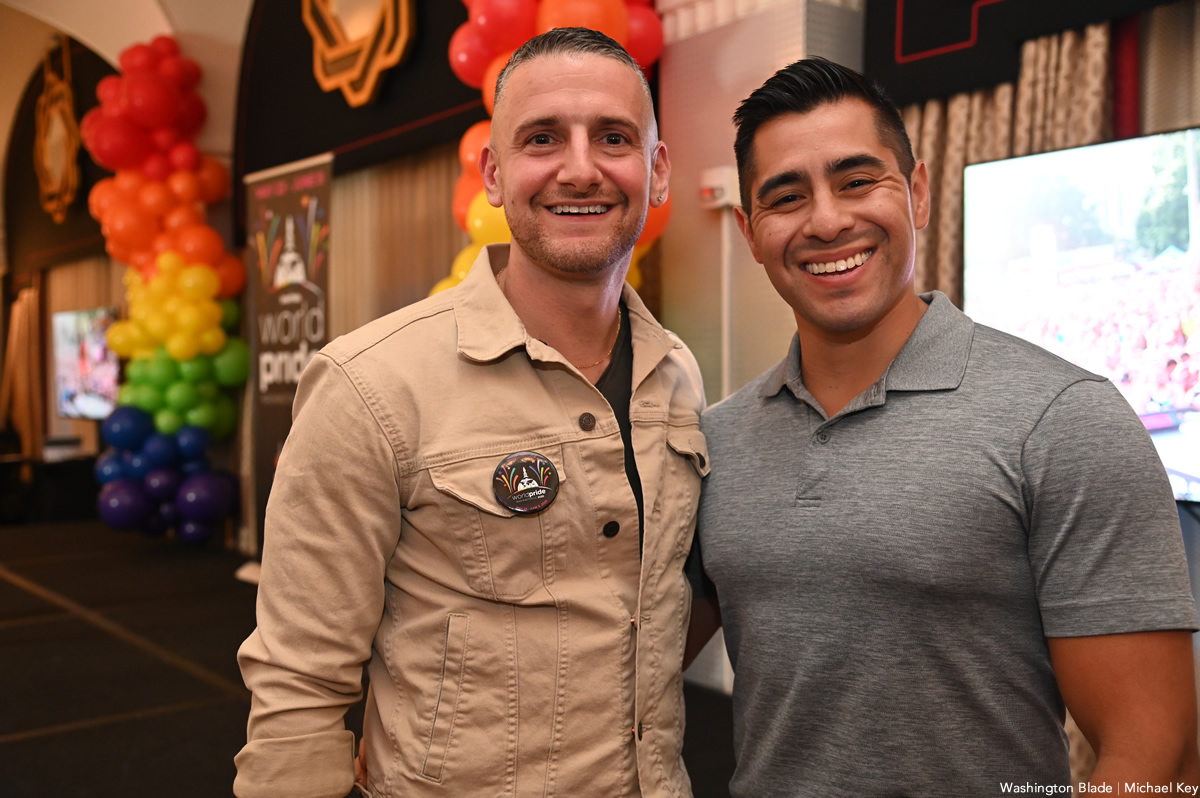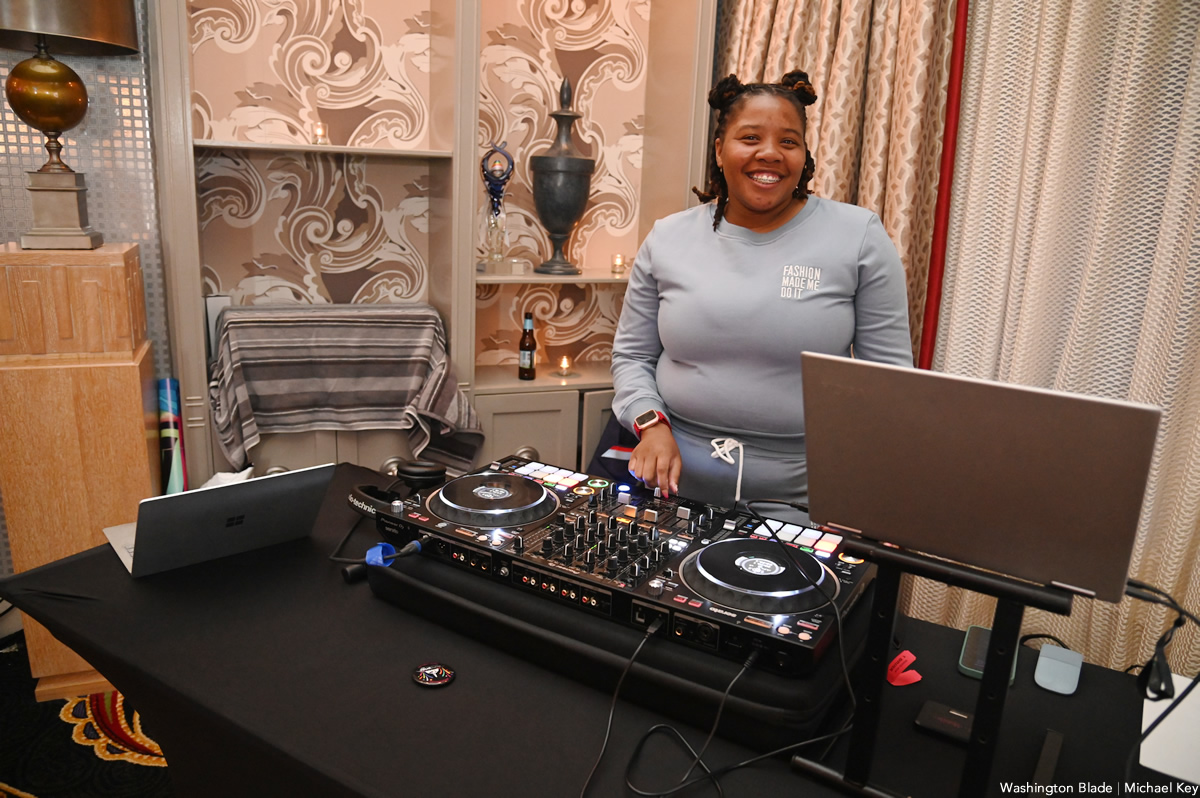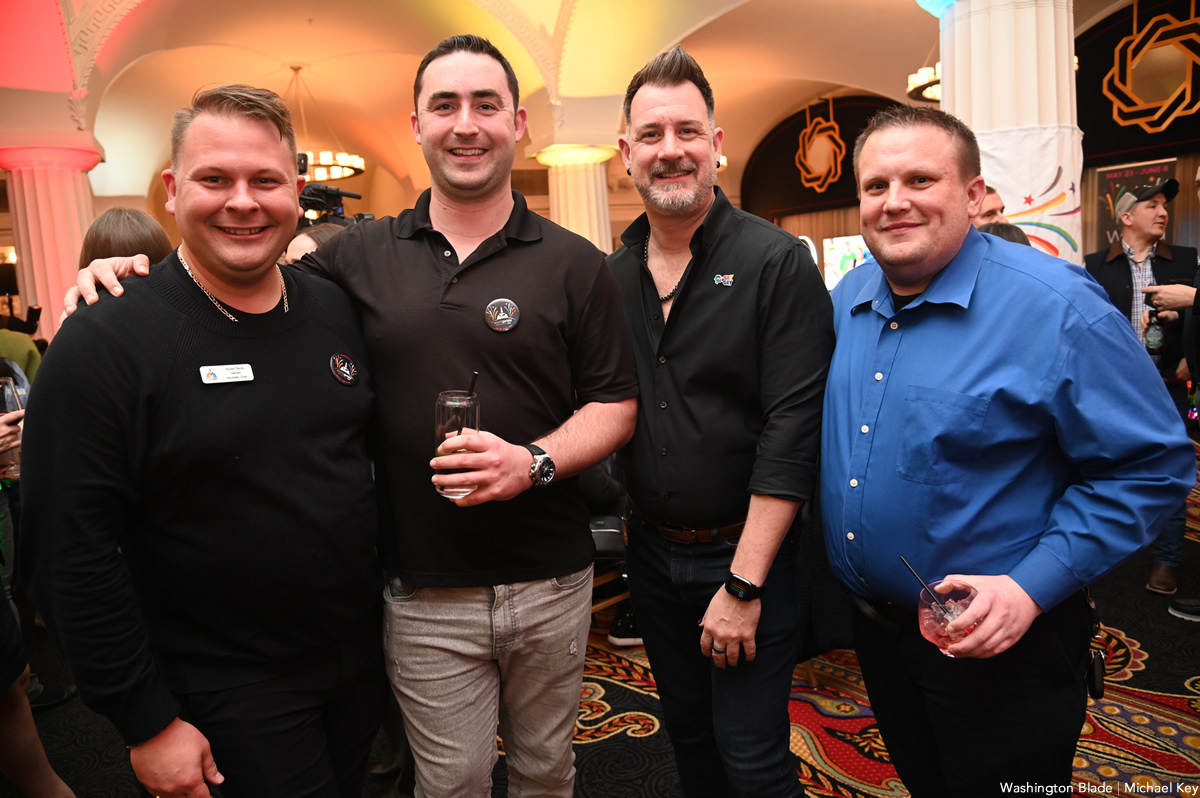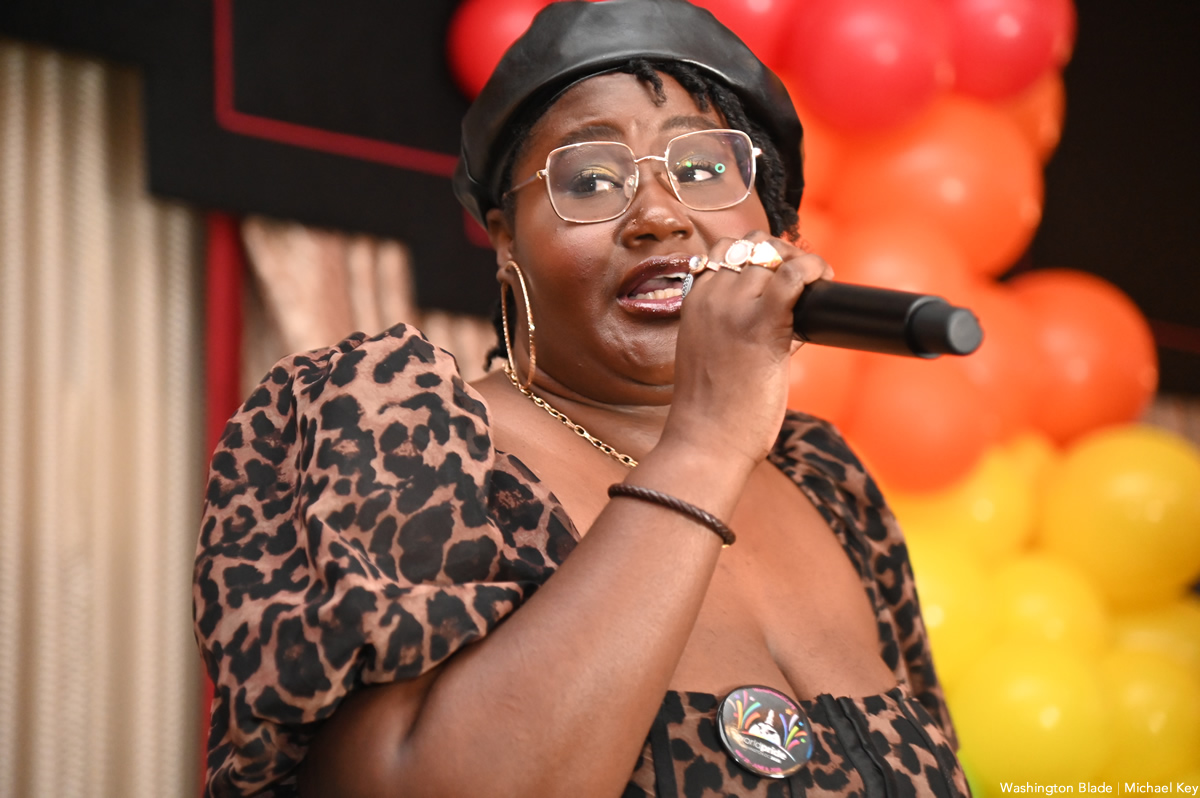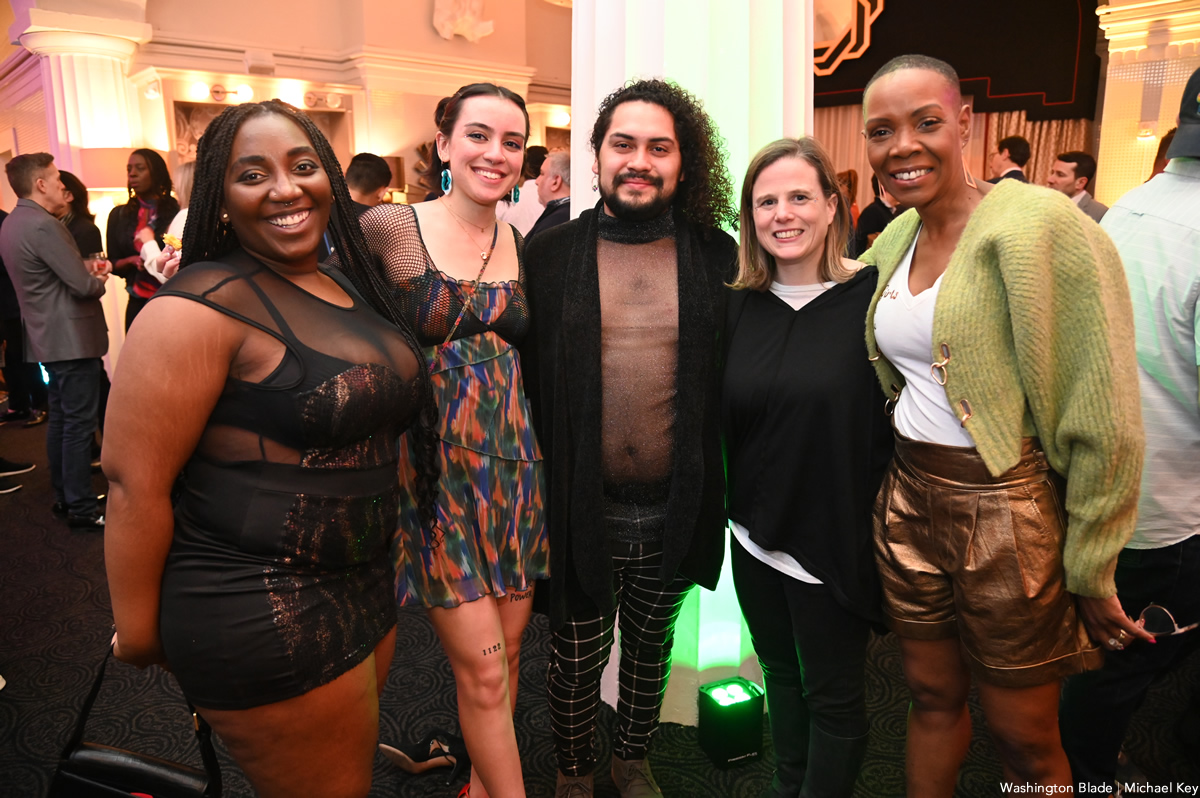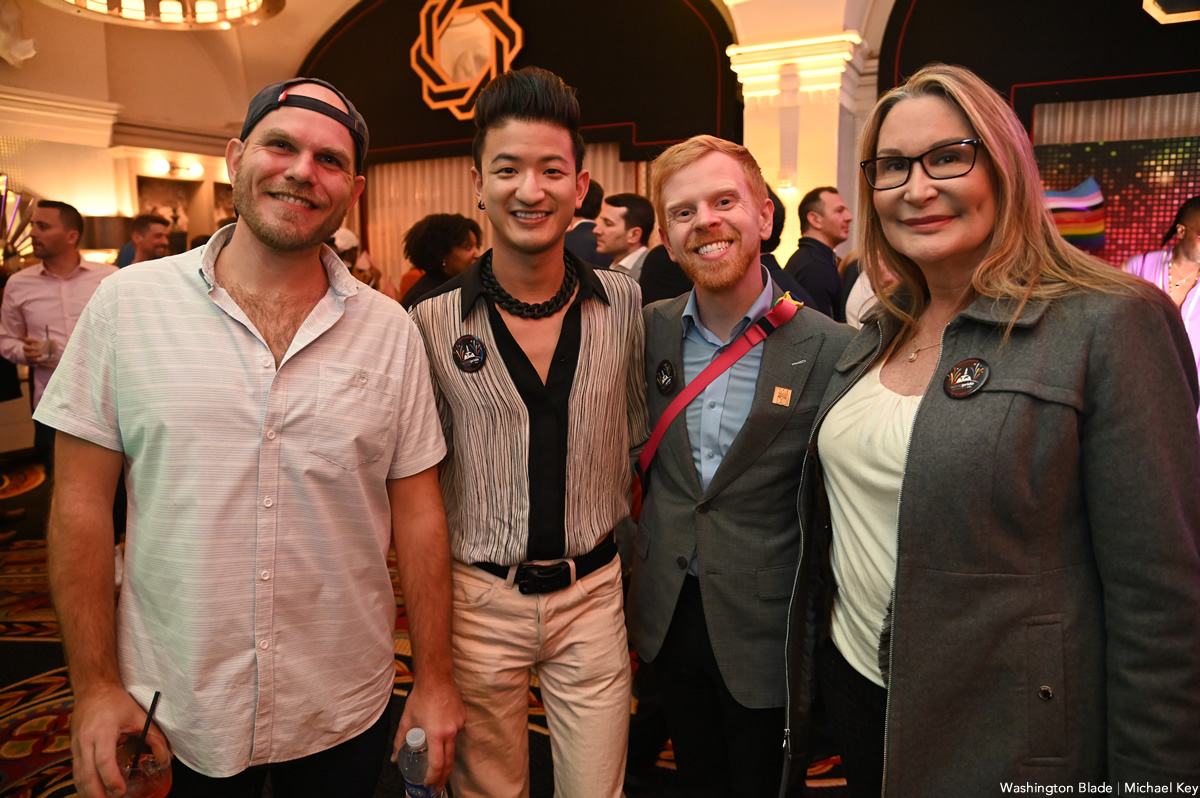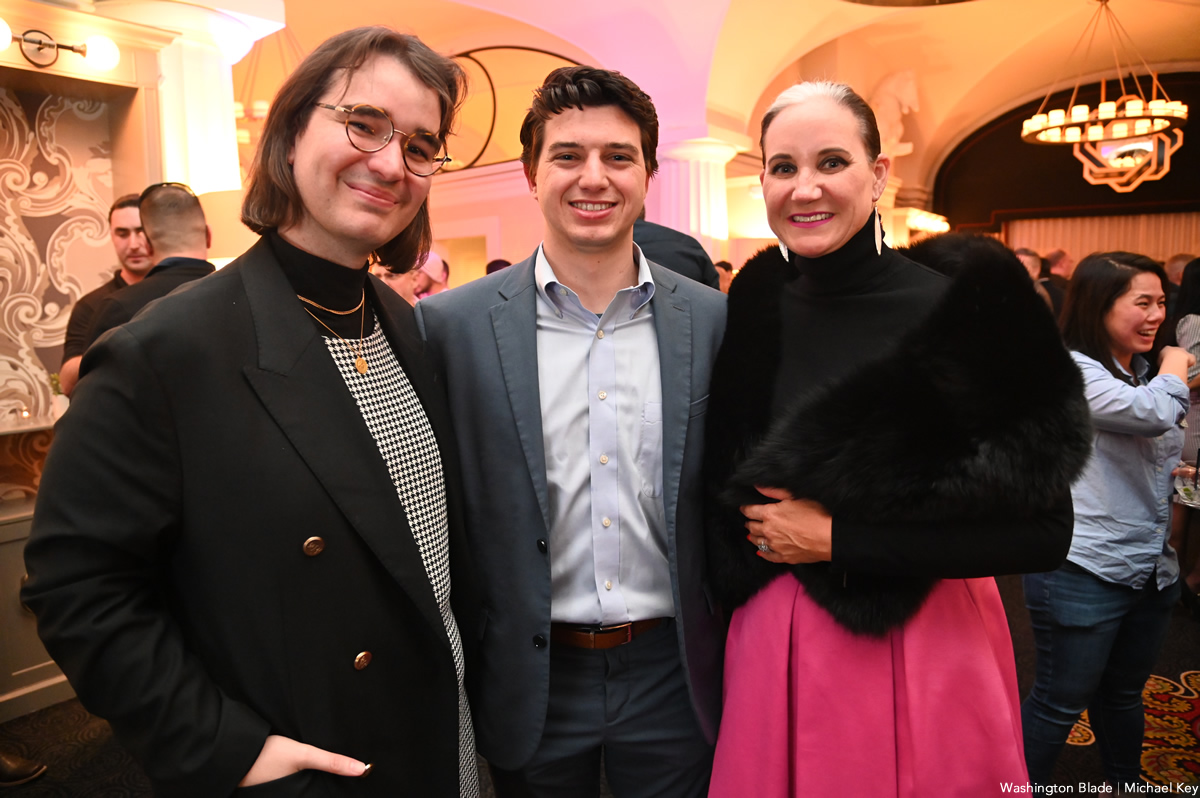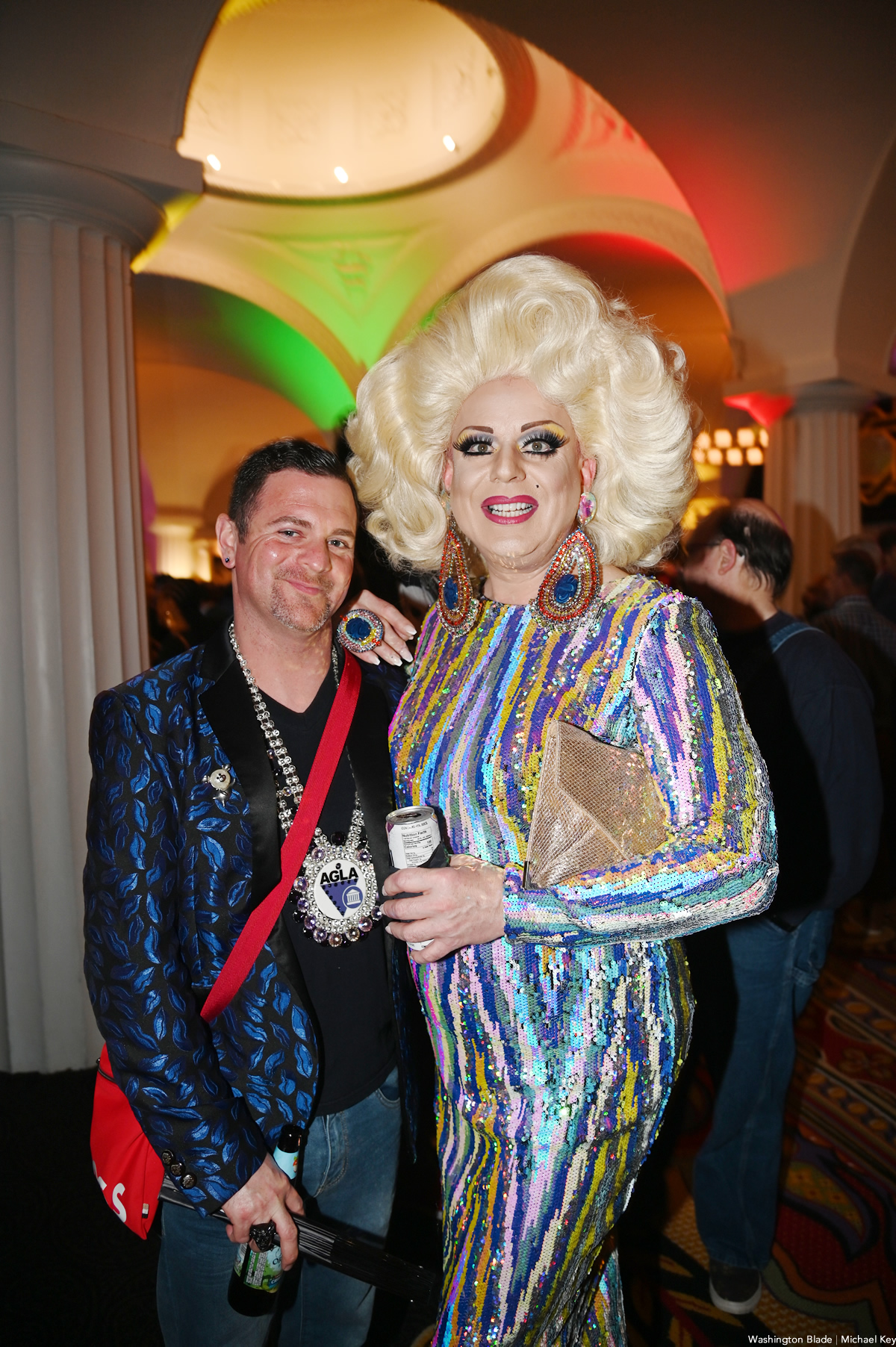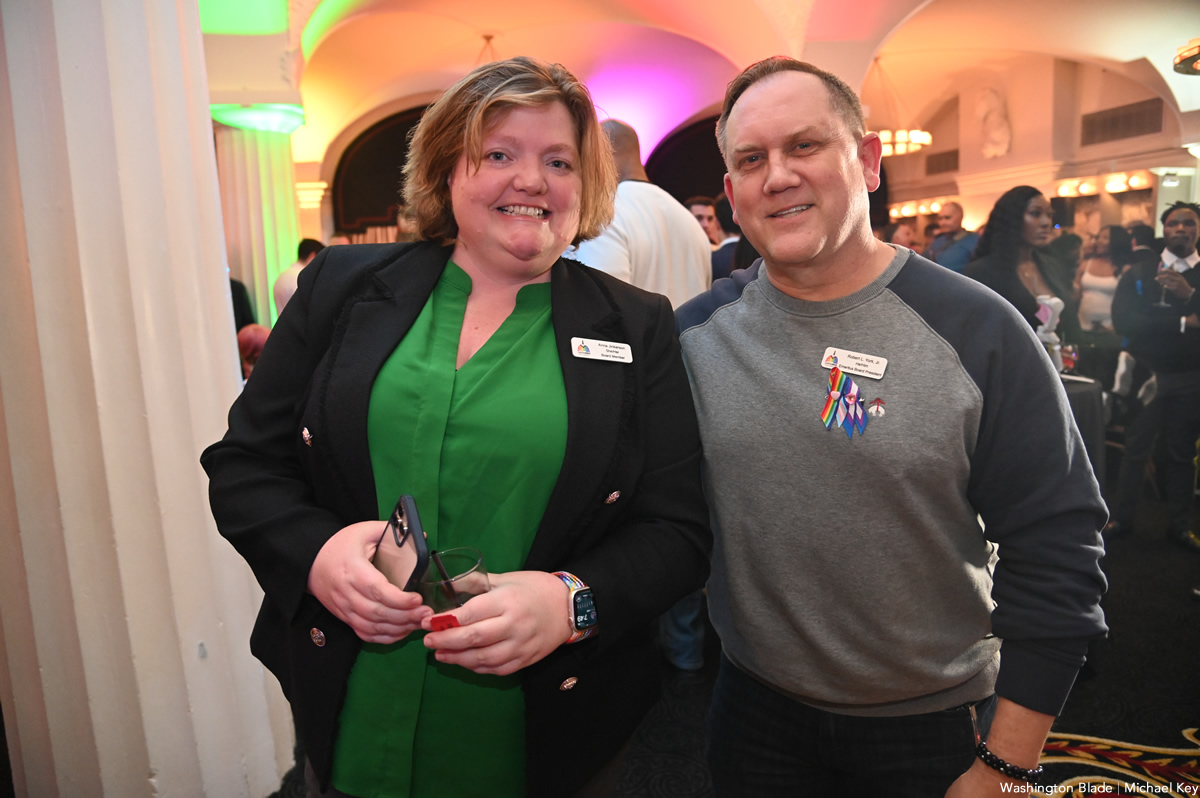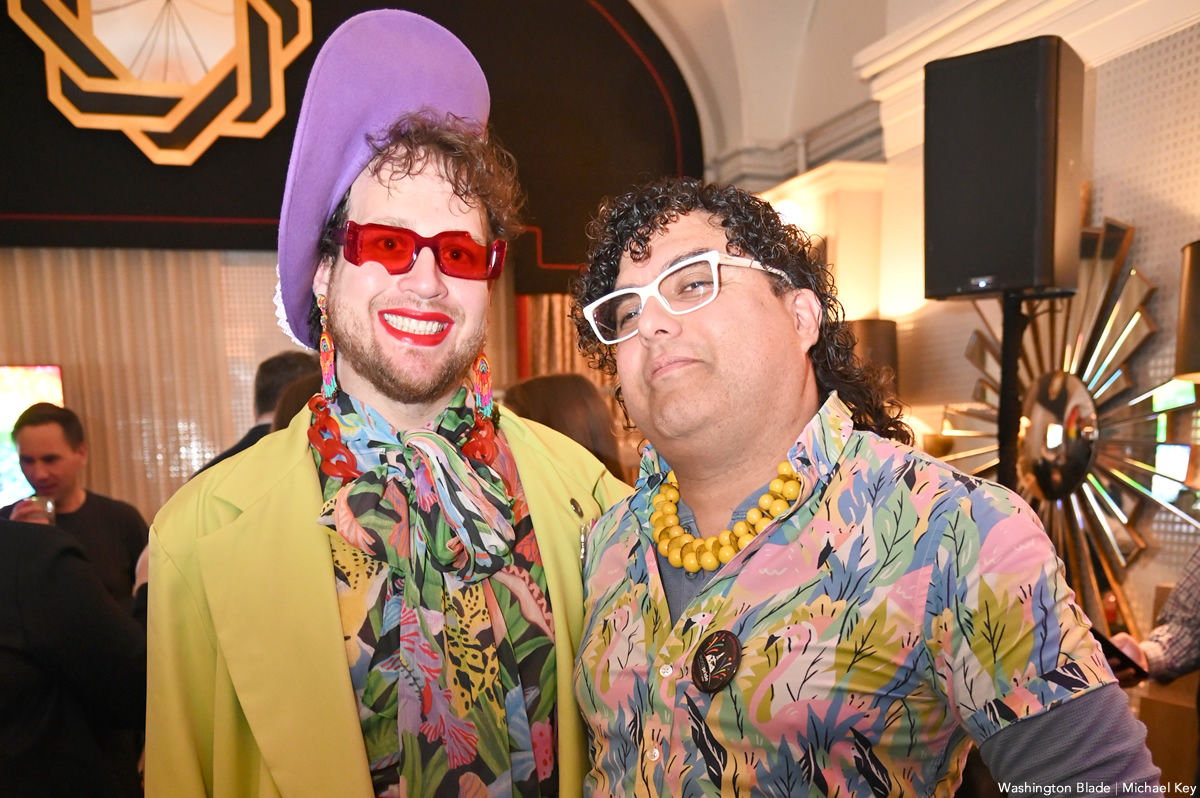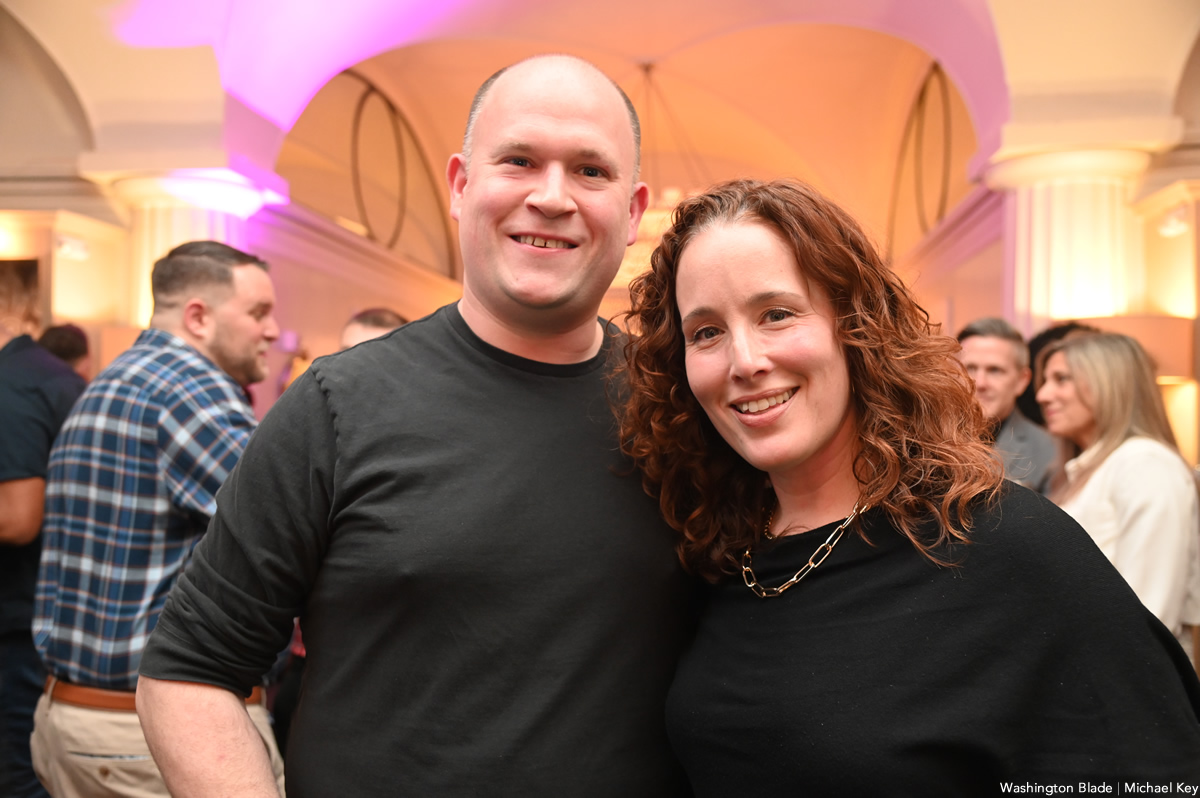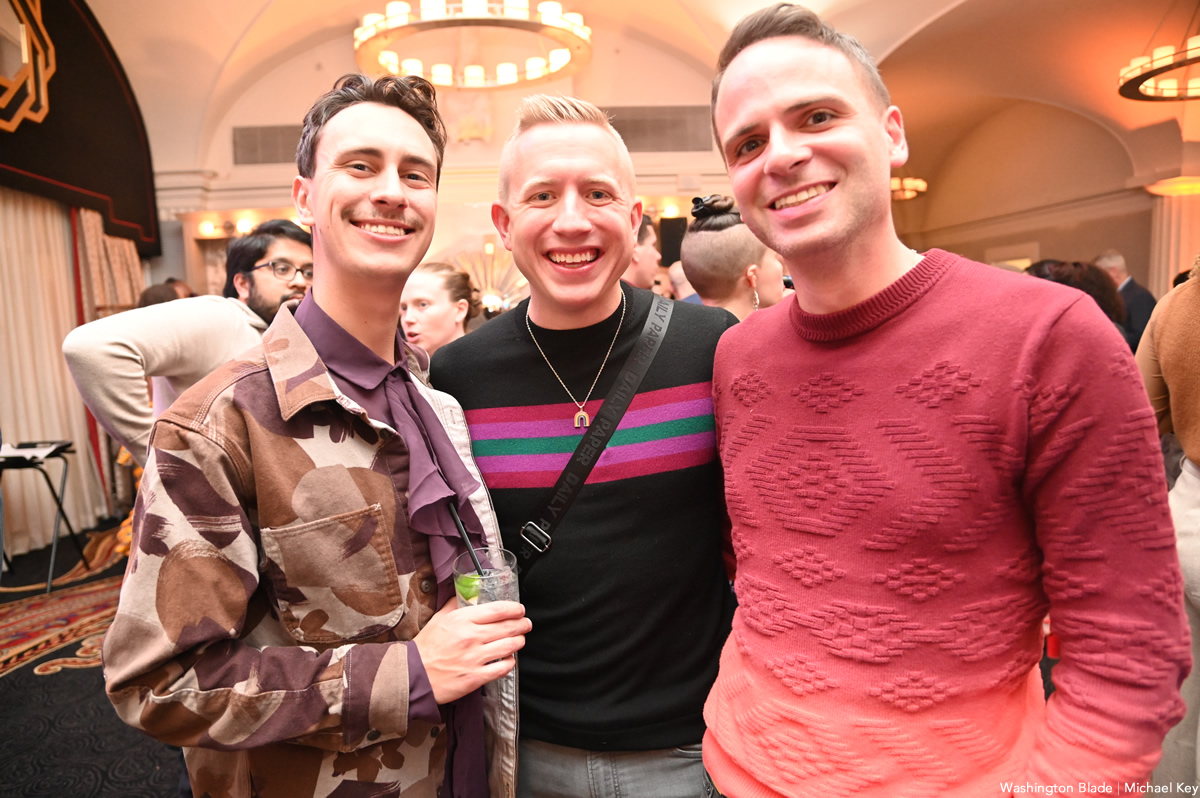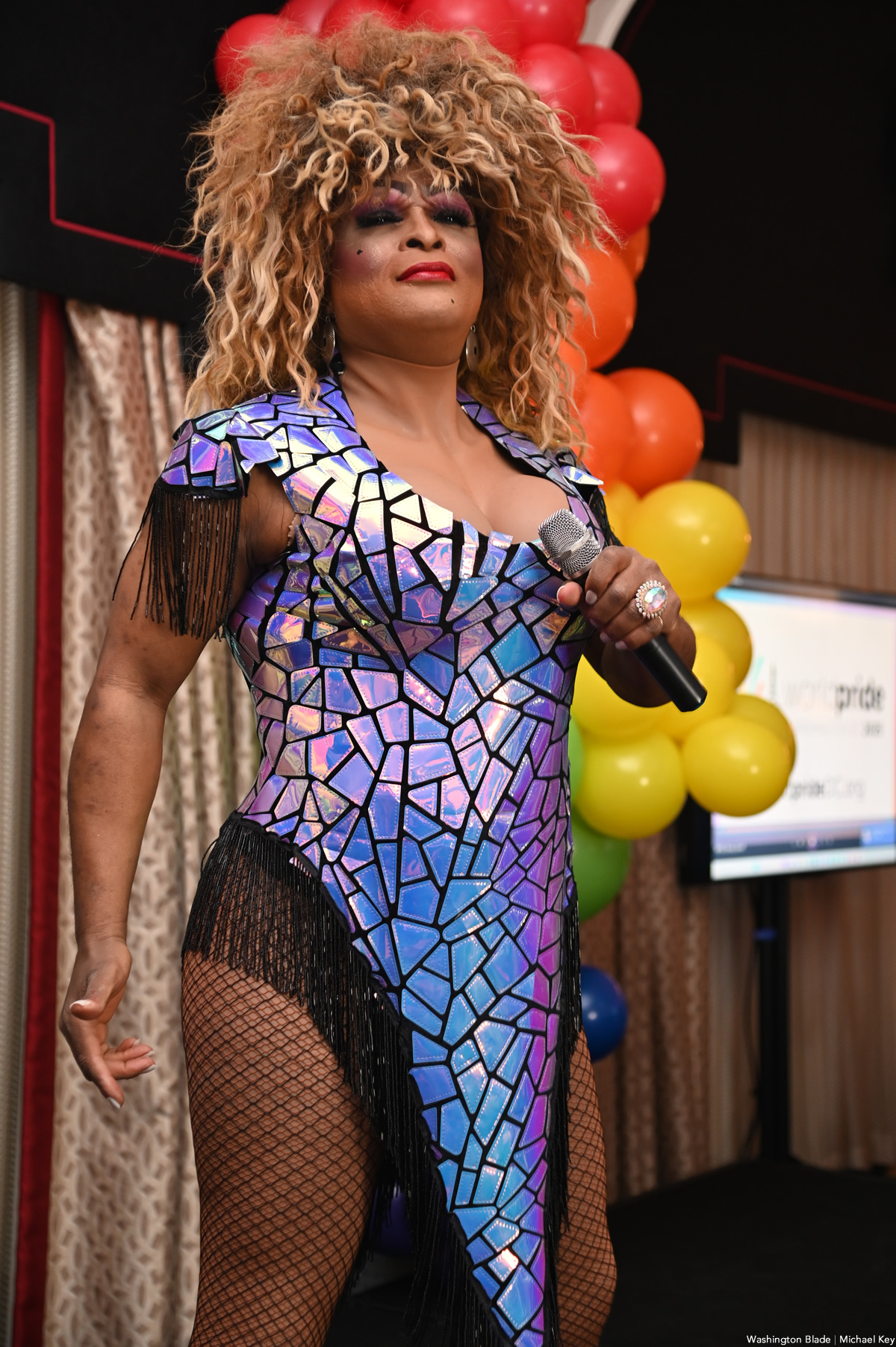 Covering Pride Reveal at Hotel Monaco for @WashBlade . @shiqueeta performing: pic.twitter.com/cONCQQR706

— Michael Patrick Key (@MichaelKeyWB) March 17, 2023