May 15, 2020 at 3:17 pm EDT | by Joey DiGuglielmo
QUEERY: Charles Bounds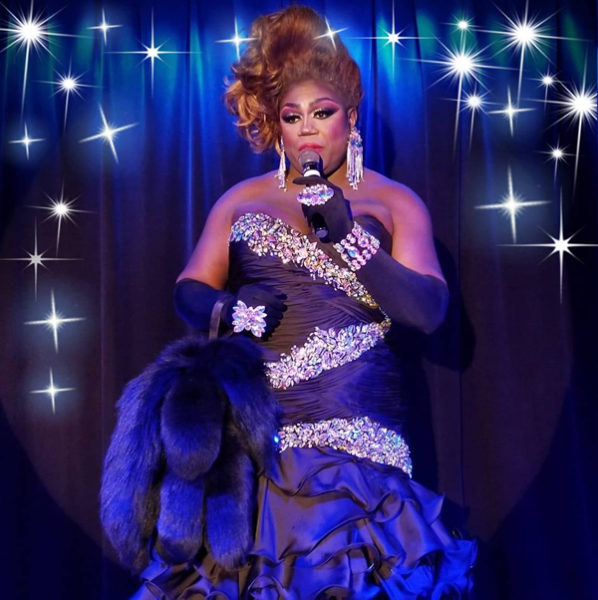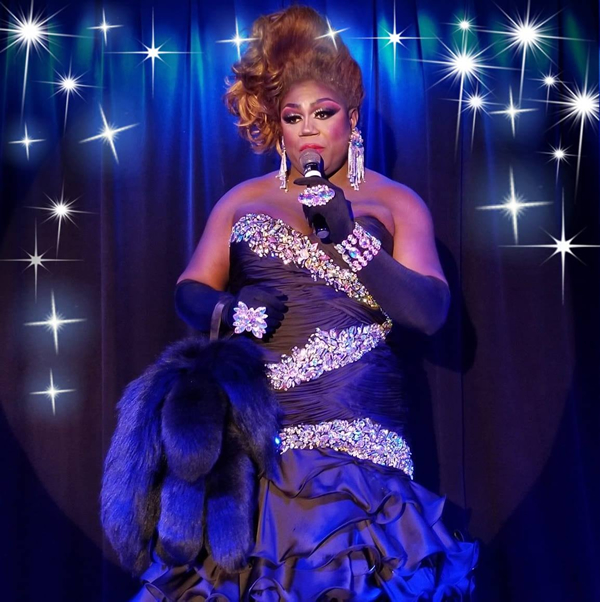 Like many, Charles Bounds isn't sure how he contracted COVID-19.
"We're still not sure," the 36-year-old Salisbury, Md., native says. "But it was probably mid-March."
Bounds had a particularly nasty time with it. He was sick all told for about a month and was hospitalized in the Rehoboth area for 15 days, an experience he calls "intense, scary and life changing."
"With that said, though, everyone at Beebe Healthcare was amazing," he says. "I'm feeling much better now. I'd say I'm at about 80 percent." Bounds grew up going to Rehoboth with family and loved it for its beaches.
He returned after college and discovered it was also a gay resort town.
"And I fell in love all over again," he says.
He's lived there full time for nearly a decade.
Drag was on his bucket list. He entered a competition 12 years ago and "caught the bug," as he puts it. Now it's his full-time work. Pre-lockdown, Bounds performed as Roxy Overbrooke at the Blue Moon (35 Baltimore Ave., Rehoboth Beach, Del.). Roxy hosts bingo on Tuesdays, karaoke on Thursdays, a drag show on Fridays and celebrity impersonation show on Saturdays. She can also be seen on Sundays monthly at the Purple Parrot.
The Blue Moon's dining room and bar are currently closed but has carryout and delivery options. Details at bluemoonrehoboth.com.
Bounds says he's "very single." He enjoys singing, cooking and eating in his free time.
How long have you been out and who was the hardest person to tell?
I came out when I was 17. The hardest person to tell was my mother, who already knew. She literally said, "Yeah I know. What do you want for dinner?"
Who's your LGBTQ hero?
Anyone who has the courage to be unabashedly themselves and live in their truth!
What LGBTQ stereotype most annoys you?
That as a gay man I have to be masc or femme. People are more than one thing.
What's your proudest professional achievement?
That I get to do what I love for a living — something I know firsthand a lot of folks can't say.
What terrifies you?
Snakes and bad wigs.
What's something trashy or vapid you love?
"The Masked Singer." It's so stupid but I love it!
What's your greatest domestic skill?
I'm a really good cook.
What's your favorite LGBTQ movie or show?
There are so many but if I have to pick one, "To Wong Foo" wins everytime.
What's your social media pet peeve?
That people are too busy looking at their phone to have a conversation with a person right in front of them.
What would the end of the LGBTQ movement look like to you?
When everyone who represents the letters of LGBTQIA, etc., are all treated equally and fairly!
What's the most overrated social custom?
Small talk.
What was your religion, if any, as a child and what is it today?
I grew up in a very Christian home (like church three-four times a week). I'd say now that I'm more spiritual leaning toward Christianity.
What's Rehoboth's best hidden gem?
I don't know if it's hidden, but it's the people/community. Generally speaking, everyone here is amazing. It's why people come back year after year.
What's been the most memorable pop culture moment of your lifetime?
Drag becoming mainstream.
What celebrity death hit you hardest?
Whitney Houston. I'm still not over it!
If you could redo one moment from your past, what would it be?
Nothing — everything happens for a reason.
What are your obsessions?
Drag, my friends, music
Finish this sentence — It's about damn time:
… that people stop killing black people for just trying to live their lives
What do you wish you'd known at 18?
That it gets better, everything you thought was the end of the world won't matter in a year or two. Also taking a couple dance classes would be very helpful for your future.
Why Rehoboth Beach?
It's my happy place.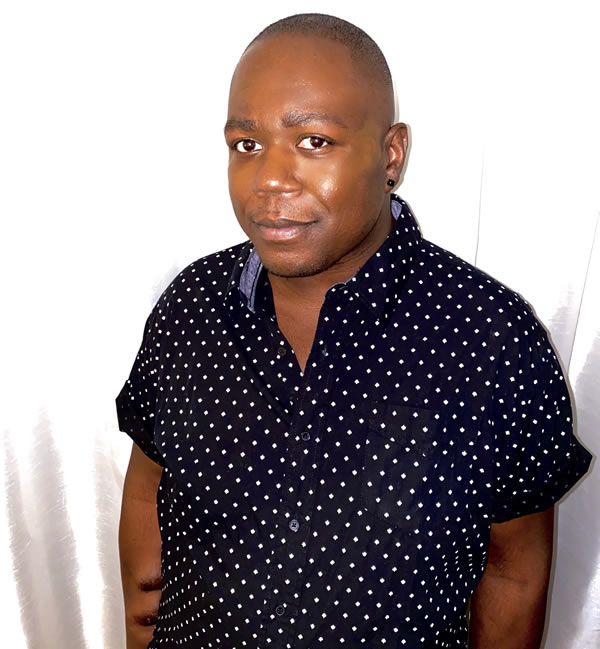 Editor's note: Doing something interesting or creative during lockdown? The Blade is always looking for compelling Queery subjects. To be eligible, the subject must be a D.C.-area resident, openly LGBTQ and someone who's never previously done it. Trans folks, queer women and people of color are especially encouraged to participate. Send Queery suggestions to Features Editor Joey DiGuglielmo at joeyd@washblade.com.