Gay identity elusive for Little Richard and Roy of Siegfried & Roy
Rock pioneer later said he was 'ex-gay'; Vegas tiger king evaded topic almost entirely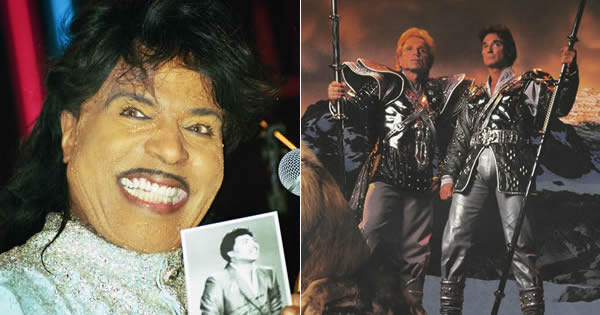 It was perhaps ironic that Little Richard and Roy Horn (of Siegfried & Roy) died within hours of each other this month. Though they were from totally separate pop culture factions, seeing their obits side by side in some outlets, such as the May 10 New York Times, was a sobering reminder of how an older generation of gay men — Horn, who died at 75 was on the outer cusp of the Boomers; Richard was 12 years older — dealt with (or didn't deal with) their sexuality in a pre-Stonewall era when practically nobody was officially out but demeanor, style, stage persona and more "read" gay to middle America the same way sexual innuendo was implied in early jazz and movies long before it was discussed or depicted openly.
Little Richard (Richard Wayne Penniman was his legal name) was known for a string of '50s hits like "Tutti Frutti" and "Long Tall Sally" whose impact went far beyond their initial chart peaks. Richard has been widely lauded as a rock and roll innovator and the first pop star to integrate black and white audiences in a time of rigid segregation in music and society. He died May 9 from bone cancer at his home in Tullahoma, Tenn., after a two-month illness. He was 87.
Horn came to fame with his nearly life-long professional (and for a time personal) partner Siegfried Fischbacher, who were known for their flashy Las Vegas act in which they made lions and tigers (and each other) vanish and reappear. They came to Vegas in 1967 and had a sellout run at the Mirage Resort and Casino from 1990-2003 that found them performing 500 shows yearly. By 1999, the show had grossed half a billion dollars and they were Vegas's highest-paid entertainers.
Sadly, their careers ended abruptly on Oct. 3, 2003 (Horn's birthday) when one of the tigers attacked Horn resulting in serious injury. Suffering a stroke and partial paralysis on his left side, Horn was eventually able to walk with assistance but never performed again. The duo made one final public appearance in 2009 with a tiger at a benefit for the Lou Ruvo Center for Brain Health in Las Vegas, the Times reported, before retiring officially in 2010. Horn died of COVID-19.
The duo (both German immigrants) only officially came out in 2007 in a National Enquirer article that announced "We're gay" on the cover. They gave few interviews (even in their heyday) and could be testy about it when pressed.
Behind the glitz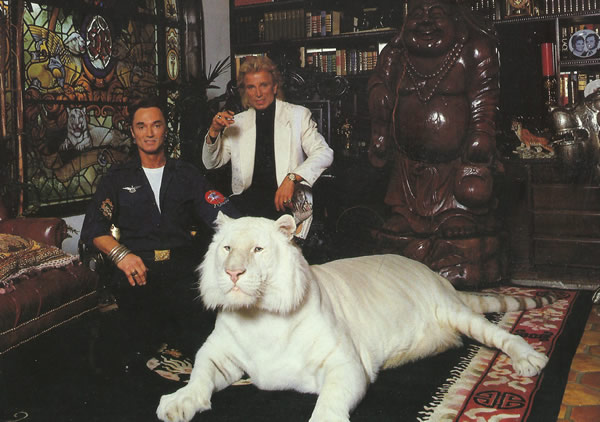 But with their over-the-top costumes (including Roy's trademark codpiece), ostentatious Vegas home and inseparable public image (and never a hint that either might be involved romantically with anyone else), they didn't have to state it explicitly. They donned capes and silver space suits, battled a sorceress and a fire-breathing dragon amidst smoke machines, lasers and, of course, lions and tigers, many of which were white, which are uber rare. Their act had a Liberace-esque flair to it, even if neither were ever quite that fey. Siegfried was the magician; Roy the animal trainer. They presented a yin/yang-type persona and lived together at Jungle Palace, an eight-acre Vegas estate (a much larger ranch was just outside the city proper) with, as of 1999, 55 tigers and 16 lions. Horn was the "Tiger King" decades before anybody heard of Joe Exotic (also gay) of the hit Netflix series.
"So you go deeper and say what is going on in my bedroom and in Roy's bedroom," Fischbacher said in a 1999 Vanity Fair profile. "I don't care, I don't know. I tell you this because this is me and I wouldn't ask what you do with your dick either."
Both said they were "very honored" to be considered gay icons but spoke of gay as "other."
"I have a lot of friends who are gay and I made a lot of friends in show business and I found out that they are always interesting, intelligent and good people and fun to be with," Fischbacher told Vanity Fair.
"I am flattered to think that people think that I am versatile," Horn said. "You don't have to define everything and I don't want to disillusion people because I'm not a guy who kisses and tells."
Pal Shirley MacLaine told the magazine they "used to be lovers a long time ago, yeah? In this day and age, who cares?"
Mainstream media only coyly touched on Horn's sexuality. The Times said Fischbacher and Horn "were domestic as well as professional partners" but left it at that. Journalist Steve Friess, who in The Advocate called them "the world's most openly closeted celebrities," said a Mirage spokesperson told him the night of Horn's attack that "it's well known that they were lovers at one time."
They were said to have little presence in Vegas gay life, according to Friess and others, and outside of buying an ad in a program book for an AIDS fundraiser, were not known to have used any of their vast wealth to support LGBTQ rights.
For some, that's not a problem.
Milt Larsen, founder of The Magic Castle, a private club for magicians and enthusiasts in Hollywood, is 89, straight and knew Siegfried and Roy for many years, initially through his late sister-in-law, Irene Larsen. She and her husband Bill Larsen (Milt's brother) loved magic and animals and discovered Siegfried & Roy in their early years in Vegas. Larsen later met the duo through his brother and sister-in-law and says Horn was "a dear, great friend."
"Before Siegfried & Roy, magicians were very seldom anything other than an opening act," Larsen says. "They came along and went from being an opening act to the headliner with their own huge show because it was so popular. … They were the best."
Larsen's friend Dale Hindman also know Siegfried & Roy and says he was at their house several times. He says Roy "fought like crazy" to recover and "they had the best medical people" working with him. He did daily physical therapy, swam and would zip around the grounds on a scooter. He recalls one Vegas convention in which Horn made a rare, post-accident appearance and walked to the podium.
"There wasn't a dry eye in the house," Hindman says. "I saw him a number of times at different places. He was in the scooter, he would talk, he loved people, he had great quality of life and they had the resources to have the best medical care. It's such a shame that something like this virus came along and killed him."
Larsen and Hindman say Horn's sexuality was understood but "never really discussed."
"I've been in show business a long time and sometimes it feels like just about everybody I've ever known was gay," Larsen says with a laugh. "It was a different world then. I just don't recall anybody ever talking much about it."
Hindman says it was generational and gradual when more celebrities started coming out officially. Larsen says Fischbacher, especially (whom he calls a "great" businessman), just "never made a big point of it."
"They were a couple in the sense that they were absolute partners in what they did and that their lives were their business," he says. "People are people and in the world we live in today, it's just not questioned as much."
Larsen remembers "many, many times" being backstage in their Vegas dressing room post-show.
"The Champagne would be flowing and there were lots of wonderful friends," Larsen says. "[Roy] was very, very gregarious and he and Irene really got to know each other and became wonderful friends."
"There would be drinks and hors d'oeuvres and plenty of people," Hindman says. "After awhile, Roy would go play with the animals. Siegfried would say, "I'm tired but you all stay as long as you want.'"
Out magician/actor Michael Carbonaro, 44, of reality show "The Carbonaro Effect," said in a written comment to the Blade it didn't matter if Siegfried & Roy were coy about their sexuality.
"I actually don't know what Siegfried & Roy ever did or didn't put into words," he said. "I grew up seeing two gorgeous men living their magic dreams in bedazzled outfits, so they were always an iconic form of queer inspiration."
It's complicated
Others, however, aren't willing to let them off the gay hook so easily. It's unfair and unrealistic to expect everyone to have been a Frank Kameny or Barbara Gittings, but as time went on, many argue prominent gays should have done more for the cause.
Matthew Rettenmund, a gay blogger and pop culture historian/author, says Horn's approach to being "out" reminds him of singer Barry Manilow who finally came out in 2017 at age 73 after decades of evading the question.
"They're men who have convinced themselves that being gay in private is the same thing as being out," he said in an e-mail. "Which is simply not true. I do hope that as the Rip Taylors and Richard Simmonses of the world leave us, as sad as it is to lose their talent, that they won't be replaced by more of the same. Hiding in plain sight is still hiding and it still sends such a warped message of self-acceptance."
Long-time gay Vegas resident/historian Dennis McBride says he can see where both sides of the issue were coming from.
"Siegfried and Roy were never involved in the Las Vegas queer community in any public way I'm aware of," McBride wrote in an e-mail to the Blade. "They were much like Liberace in that respect — they were Las Vegas icons, counted Las Vegas as their personal and professional home, but deeply closeted because they came of age and established their careers during a time when they could have been jailed for being gay and lost those very lucrative careers. I remember there was some resentment in the community because we needed role models — particularly in the 1980s and early 1990s during the worst of the AIDS pandemic — and both Liberace and Sigfried & Roy might have been a great help in our struggle, brought credibility and support to our fight. I don't think any of us entirely blamed them, though, because we were all in danger then ourselves as queer people."
And while Richard stated he was gay explicitly on multiple occasions, he was never at peace with it and at multiple times in his career recorded gospel music and even for a time sold Bibles in a repudiation of the rock and roll and gay "devil's" music and "lifestyle." For him, being gay was a vexation and something to be overcome, which is, to some, even more troubling than Horn's avoiding the issue.
"The problem is his religiosity and self doubt forced him back in the closet just as many times, "Rettenmund wrote. "And though he camped it up to earn a living in his final decades, it was homophobia that won. He died an 'ex-gay,' a sad loss."
Richard was married to a woman from 1957-1964. They had one adopted son. As recently as 2017, he was condemning gay sex. "God, Jesus, he made men, men, he made women, women, you know? And you've got to live the way God wants you to live," Richard told the Three Angels Broadcasting Network, a religious channel, reported by The Advocate.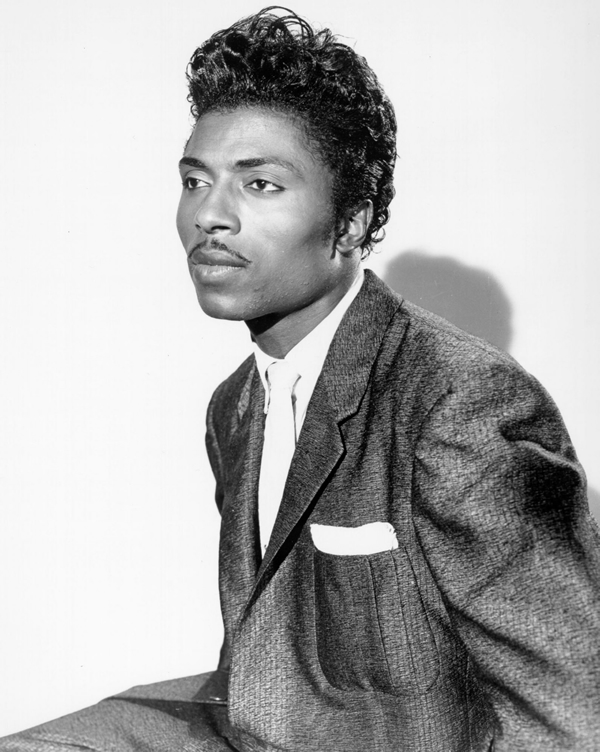 Gay author/actor Michael Kearns (who's been on "Cheers," "Murder, She Wrote," "The Waltons," "Knots Landing" et. al. and has said in interviews and books he had sex with Rock Hudson and Barry Manilow) says Richard deserves a more compassionate assessment.
"I don't know how much gay sex he was having, but for me it was all about him having such a gay persona," Kearns says. "I think what young men like me found so stirring and exciting is that it gave us something to grasp onto. Here was this sissy, this exciting, flamboyant, theatrical, wild persona and yeah, he later had the doubts and went back into the closet as a religious fanatic, well, of course he did. He was a black man from the South dealing with all that church stuff. I mean that's a big struggle and I think people just don't give him enough human credit for battling that publicly."
McBride says after their performing years, Sigfried & Roy were occasioally seen in Vegas's gay spots. They separated romantically in 1996, he says, when Fischbacher got his own house in Spanish Trails. In more recent years, after Horn's accident, speaking out for gay causes wouldn't have carried as much weight, he says.
"No one really cared by then," McBride says. "The moment when their honesty mght have made a positive difference to the Las Vegas queer community had long passed and so had the careers they might have lost if they'd come out earlier."
He says they were "largely circumspect" but "we still saw them discreetly out and about."
"Even before (they broke up), when we saw them in the community, it was usually separately," he says. "The two of them would visit the Le Cafe nightclub in the 1970s which then stood on the northwest corner of Tropicana Avenue and Paradise Road. The club's lesbian owner, Marge Jacques, counted them as friends. In the 1980s, separately or together, they'd come to Gipsy, which then was an upscale dance club on Paradise Road and Naples Drive."
They were also spotted occasionally at seedier gay spots, McBride says.
"Roy seemed to enjoy the Talk of the Town adult bookstore when it was in the Crestwood Shopping Center on East Charleston Boulevard and one or the other was occasionally seen at the Camp David bath house on Industrial Road," he says. "But mostly, they and their circle of gay friends — which included Liberace and Hans Klok, who came out about the same time Sigfried & Roy did in 2007, and their protege, Darren Romeo, who just came out during his run in Pigeon Forge, Tenn., — kept themselves pretty much sequestered at Little Bavaria back in the day. I think the idea of a queer community was alien to them, outside their experience, maybe even distracting and a bit threatening."
Religious hangups
Gospel music producer/historian Anthony Heilbut has written at length about how black Christian denominations have shamed or welcomed queer musicians to varying degrees in the '50s, '60s and prior. He knew Little Richard — not well, but they'd met on several occasions — and says one must consider the era when deciding how much blame to assign him. He wanders into another room of his New York apartment during a phone interview last week and puts on a recording of gospel singer Marion Williams (1927-1994), who for a time was in The Famous Ward Singers, helmed by Clara Ward (one of Aretha Franklin's major influences) and who also had a significant solo career. He holds the phone up to a recording of her whooping and hollering and it's easy to see where Little Richard got some of his inspiration. Richard appeared at the Kennedy Center Honors when Williams was inducted.
"His phrasings and his timbre and even his ballad singing, and he was a great ballad singer although we typically think of him as this sort of rock and roll clown, all that came from Marion Williams," Heilbut, who's gay, says. "You can't copyright phrasings. That's what singers could take from each other."
Heilbut also says Richard, whom he first met in 1961 and says he's "one of the very few people who ever saw him sing on a gospel program," says Richard's gospel singing career was never terribly convincing or memorable partially because he came from a staid denomination (Seventh Day Adventist, not nearly as musically rowdy as black Baptists and those in the Sanctified Church) and the fact that it was performed more dutifully than his rock and roll material.
"He was singing, 'I quit show business and I wanna go straight/I wanna serve the Lord before it's too late,'" Heilbut says. "His singing was very bland. There was more of the real gospel drama in his R&B and rock music."
Heilbut also says Richard admired Williams in the traditional way gay men have worshiped show-stopping divas. He remembers seeing Richard at a Nashville studio when Heilbut was producing one of Williams' later recordings. He mimics Richard's speech patterns, recalling the conversation: "'Is she still fabulous? Do she still make notes? I makes notes. I heard she preaching. I preaching too. … She always war my heart, she know, she know. I've been singing like her down through the years. Mahalia good, but Marion always were my singer.'"
Heilbut also says Richard's various stints in gospel music robbed his career of momentum in rock. As respected as he was among rock pioneers, he's almost wholly associated with his '50s heyday. Attempts at secular music comebacks in the '60s and '70s could not come close to matching his peak period.
"He made some very lovely records later and he could be a wonderful singer, but by then the audience had changed," Heilbut says. "The train had passed."
Later in life, Heilbut says, Richard was seen socializing in gay bars. He never personally saw him but says friends reported him being "the belle of the ball" at St. Louis gay bars on various occasions.
Richard, whom Heilbut says "always struck me as very goofy," was ultimately "just incredibly confused."
Roy, Richard 'lacked courage'
Gay activist/entrepreneur Mitchell Gold, who like Siegfried & Roy, knows something about being linked for life to a former partner — he and business partner/former domestic partner Bob Williams formed their eponymous furniture company Mitchell Gold+Bob Williams in 1989, which they continue to run jointly. He says celebrities holding onto or returning to the closet are a reminder of "how horrible these religious teachings are, how toxic."
"I don't even know what it's like to live like that," Gold says. "I was tortured about it until I was 24, 25 but then that was the end of it. These guys who live their whole lives having to be careful about that they said, it's just horrible. I don't know as much about Siegfried & Roy except that after awhile it just gets to be ridiculous, like the Barry Manilow thing was for so many years."
Gold understands Richard not being out in the '50s or Siegfried & Roy at the advent of their careers but later in life, once they were financially secure, he says they "lacked courage."
"I never cared if we lost money for being out," Gold says. "I don't have to be a gazillionnaire. If I make less, I make less and it's the same for Siegfried & Roy. At some point they had plenty of money and so why wouldn't they speak out for people who aren't being sheltered the way they are and are forced to live a closeted, unhealthy life. The only thing I can say is I don't think these folks even know what a healthy life looks like."
Gay journalist/author Michael Musto agrees.
"It's partly generational, though many of their generation ended up being belatedly but wonderfully out and proud — Richard Chamberlain, Joel Grey, etc.," he wrote in an e-mail. "It's more of a sort of self-loathing-tinged caution based on a lifelong fear of an image adjustment or career damage. Roy played to Middle American high rollers, but obviously didn't want to gamble on his own career. One of his magic tricks was being cagey about his sexuality."
Musto says the music business has been especially troubling for non-straight black entertainers.
"Little Richard renounced his queerness when he should have just been at peace with it and allowed himself to celebrate and be celebrated by our community," Musto says. "Luther Vandross, Whitney Houston and many others were unwilling to step out of the shadows because the people around them (and sometimes their own inner voices) told them not to. Little Richard was so queer that it seems like a 'duh' that he should have just gone there. But with Adam Lambert, Sam Smith and many others (and Elton John, Melissa Etheridge and k.d. lang having led the way), things have inalterably changed."
Although Fischbacher and Horn never spoke of their religious influences — their decor reflected influences of Eastern religion and Horn would sound a large gong in his bedroom to let the tigers know he was awake — for Richard, Kearns says, it was tragic.
"I'm not saying there aren't some fabulously evolved people who are religious but we've seen time and time again how religion gets its hold on gay people at a very early age and just does not let go and the result can be horrific," Kearns says. "Richard is a fascinating creature to me. In a way, it's amazing he lived as long as he did with this struggle. He deserves a lot of credit. He didn't have an easy time of it."
Camp classic 'Mommie Dearest' turns 40
Digital re-issue offers fans new insights, John Waters commentary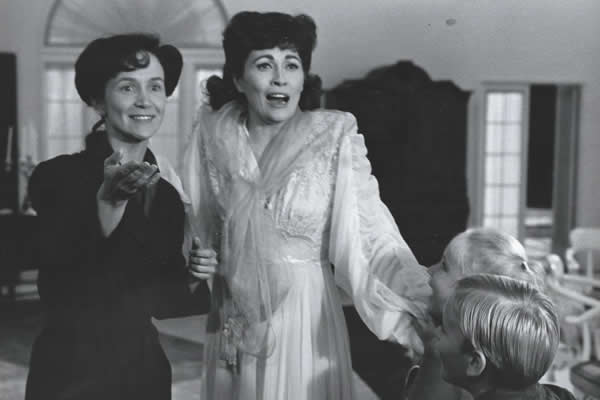 In a 2016 People magazine interview, Oscar-winning actress Faye Dunaway admitted to regretting her over-the-top portrayal of Joan Crawford in the 1981 movie "Mommie Dearest" (Paramount), newly reissued on Blu-ray and digital as part of the Paramount Presents series. Of the movie, based on the equally OTT memoir by Crawford's adopted daughter Christina, Dunaway said, "I should have known better, but sometimes you're vulnerable and you don't realize what you're getting into. It's unfortunate they felt they had to make that kind of movie. But you can't be ashamed of the work you've done."
"That kind of movie" pretty much tanked Dunaway's career after that. However, it also titillated and delighted countless fans upon its release and in the 40 years since. A multitude of lines have become iconic in the LGBTQ vernacular and classic scenes have become sources of endless entertainment. So, how good or bad is it?
From the minute the gloved hand of actress Joan Crawford (Dunaway) turns off her alarm at 4 a.m. and saunters into the bathroom to begin her morning routine, we know we're in for something out of the ordinary. Dressed to kill, she heads to the studio, reading scripts and autographing photos in the back of a limo, Crawford was nothing if not devoted to her craft and fans.
She was also devoted to cleanliness, an obsession that would become one of the contributing factors in her descent. In one iconic scene, she berates a housekeeper, "I'm not mad at you, I'm mad at the dirt."
A first-rate performer in all aspects, Crawford's annual Christmas gift-giving extravaganza at an orphanage stirs up her desire for motherhood. Unable to conceive, the twice-divorced actress discovers she is not a candidate for adoption, despite believing she can be a mother and a father, providing both a "wonderful and advantaged life." Her lawyer boyfriend Greg (Steve Forrest) pulls some strings and Crawford becomes mother to baby Christina.
It doesn't take long (OK, a few years) before the cracks start to show, beginning with a birthday party for Christina (Mara Hobel, in a thankless role), complete with a carousel, an organ grinder and monkey, and a new baby brother named Christopher. Signs of tension are present in Joan's interactions with Christina, including her bristling at her daughter's tone of voice. When Joan catches Christina mimicking her while seated at her mother's vanity, she flips out, butchering her hair.
Christina isn't the only object of Joan's aggression. Greg walks out on Joan after a disagreement, and she deals with it by cutting him out of every photo they took together. Studio head Mayer (Howard Da Silva) sends her packing, utilizing the creative differences excuse. This leads to the famous rose garden freak out (of "Tina, bring me the ax" fame). Shortly after winning the Oscar for "Mildred Pierce," Joan discovers a wire hanger in Christina's closet leading to the notorious "No wire hangers, ever!" beating scene.
Not even teenage Christina (Diana Scarwid), away at boarding school is safe from Joan's wrath. After Christina is caught getting intimate with a boy, Joan removes her from the school. Back at home, where a journalist is busy writing a story about Joan, Christina and her mother have a heated argument, resulting in the classic slap sequence and the delivery of the "I'm not one of your fans" lines.
Having almost killed Christina, Joan sends her off to convent school. After graduating, Christina returns home to discover that not only has her mother remarried – to soft drink king Al Steele (Harry Goz) – but she has put her home up for sale with plans to relocate to New York. Needless to say, the mother/daughter relationship never improves, which explains Christina's barbed-wire memoir.
Perhaps Dunaway, who worked with uneven director Frank Perry ("The Swimmer," "Diary of Mad Housewife," and "Play It As It Lays," and the bombs "Hello Again" and "Monsignor") in the past, should have known better. Regardless, "Mommie Dearest" went from shocking biopic to camp classic at light speed, and for that, we are forever grateful. Plus, with Halloween just around the corner, "Mommie Dearest" is a fab reminder of what a great (and terrifying) costume Joan Crawford can be.
In a 2015 interview with the Blade, actress Rutanya Alda, who played long-suffering maid Carol Ann in the film, talked about her surprise at first seeing the film.
"When the audience laughed, I was like, 'Oh my gosh,' I was kind of taken aback because I knew (producer) Frank Yablans and (director) Frank Perry's intention was to make this really serious drama and of course it turned into this kind of camp happening right from the get go," Alda said. "Even Paramount was caught off guard and they didn't know how to promote it because it became such an audience experience right away. … I was actually quite pleased because the audience really got into it. It was just amazing to me."
Alda added that Dunaway should have embraced the campy results of the final film.
"The audience of 'Mommie Dearest' is a great audience and I think they are disappointed that Faye has never embraced the film," Alda said. "If I were Faye Dunaway, I would have said, 'Look, I was great in the part, I did great things. OK, maybe I had an over-the-top performance, but it worked, didn't it?' … She's really deprived herself of a great audience of people who love the movie and it's a detriment to her. Look at all the joy she missed."
Blu-ray special features include commentary by drag legend Hedda Lettuce and filmmaker John Waters, "Filmmaker Focus" with Frank Perry biographer Justin Bozung, short features including "The Revival of Joan," "Life With Joan," and "Joan Lives On," as well as a photo gallery and the original theatrical trailer. Rating: B-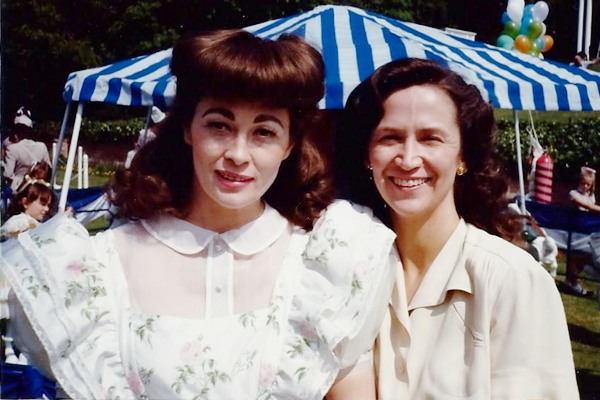 Stupid things not to do when you get old
Steven Petrow's new book on aging is funny yet poignant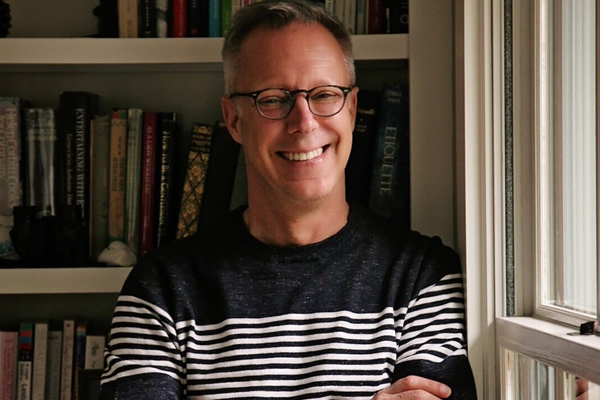 Diane Sawyer, the former ABC News anchor, gave award-winning journalist Steven Petrow some advice on what he could do to look younger. "Anchors don't get older, they just get blonder," she told him.
For many years, Petrow, who is gay, took Sawyer's wisdom to heart. He had his salt and pepper hair colored. This went well, until a new colorist offered to use a new "natural" coloring process that would remove a third of his gray hair. Petrow came away "a honey brash blonde" whose hair "screamed dye job."
This is one of the many funny, yet poignant, stories that Petrow with Roseann Foley Henry tells in "Stupid Things I Won't Do When I Get Old: A Highly Judgmental, Unapologetically Honest Accounting of All the Things Our Elders Are Doing Wrong."
Written by Petrow with Henry, "Stupid Things I Won't Do When I Get Old" is part memoir and part manifesto.
Few things are more fraught with fear, anxiety and ageism than knowing that, if we live long enough, we'll get old. Whether hetero or LGBTQ, no matter how much we love our parents, we don't want to become like our folks when we're elders.
Shortly after he turned 50, Petrow, who writes about aging, health, manners and civility, began to confront his ageist beliefs and vowed not to let aging limit or diminish his life.
As he reached the half-century mark and his parents "entered their sunset years," Petrow began to make a list of what he called "the stupid things I won't do when I get old."
The list, which kept growing longer and longer, "proved to be a highly judgmental, not-quite-mean-spirited-but-close accounting of everything I thought my parents were doing wrong," Petrow, now 64, writes in the book's introduction.
Petrow first wrote about his list in a popular New York Times essay "Things I'll Do Differently When I Get Old." "Stupid Things I Won't Do When I Get Old" grew out of the essay.
Petrow's list is, by turns, laugh-out-loud funny and incredibly moving.
He vows not to, as his Mom did, "forgo a walker because it wrecked my outfit."
In one chapter, he promises that, "I Won't Become a Miserable Malcontent, a Cranky Curmudgeon, or a Surly Sourpuss."
Yet, in other more serious chapters, Petrow says that "I Won't Lie to My Doctor Anymore (Because These Lies Can Kill)," "I Won't Burden My Family with Taking Care of Me" and "I Won't Forget to Plan My Own Funeral."
Petrow, a columnist for the Washington Post and USA Today as well as a regular New York Times contributor, talked with the Blade by phone and email.
Petrow, whose previous books include "Steven Petrow's Complete Gay & Lesbian Manners," "The Lost Hamptons" and "When Someone You Know has AIDS" (3rd edition), grew up in New York City.
In 1978, Petrow graduated from Duke University with a bachelor's degree in history. He graduated from the University of California, Berkeley with a master's in history in 1982.
A former president of NLGJA (the Association of LGBTQ Journalists), Petrow lives in Hillsborough, N.C. His 2019 Ted Talk, "3 Ways to Practice Civility" has been viewed nearly two million times.
Petrow was born with journalism in his DNA. His father, journalist Richard Petrow, taught journalism for decades at New York University.
"My Dad was a great teacher," Petrow said, "He traveled – got to meet people. I wanted to do what he did."
In 1984, Petrow was diagnosed with testicular cancer. This experience is one reason why Petrow became a health care journalist. "I wanted to focus on health and medicine to teach people how to negotiate the health care system," he said.
Negative buzz about aging is everywhere in the culture from magazine ads to birthday cards. "We start to become invisible when we're in our 50s," Petrow said, "this may be even more true – ageism may come earlier for gay men, and separately, more true, for women."
"Old age ain't no place for sissies," Petrow added, quoting Bette Davis.
Research shows that the damage inflicted by ageism is real, Petrow said.
When we associate getting older with negative stereotypes about aging, our lives are shortened. "This ageism is as bad as smoking," he said, "it takes seven years off our lives."
It can be hard for people to find support and friends when they get old. But finding support is often more difficult for many in the queer community. There is more isolation among queer people as they age, Petrow said. "Many in their 60s lost their circle of friends during the height of the AIDS epidemic."
Petrow seeks out multigenerational friendships. "I'm open to different perspectives," he said, "I've learned so much from younger people."
Petrow thinks outside the box of generational labels (boomers, millennials, etc.). He identifies as a "perennial."
"Perennials are curious, engaged, passionate, and compassionate," he said, "Millennials can be perennials. Boomers can be perennials. Anyone can choose to be a perennial."
Petrow, who is often referred to as "Mr. Manners," became interested in manners on a blind date in the 1990s. He and his date ended up as good friends. Through this connection, a book editor asked Petrow to do a book on gay manners.
"I've always been a bit like the weird person who's fascinated with collecting and reading about arcane rules," Petrow said. Wisdom can be found in etiquette books from decades ago, Petrow said. One of his favorite finds was in the first edition of a 1922 etiquette book by Emily Post. Just as we should think before we tweet, "It cautions people," Petrow said, "not to write love letters that could end up on the front page of the newspaper."
Generally, manners are the same for LGBTQ and hetero people. But there are some etiquette issues that apply specifically to queer people.
For example, what is the etiquette around revealing that someone you know – a family member, friend or co-worker is LGBTQ? "This is for an individual to do for themselves," Petrow said, "not for any of us to do for another."
Civility and manners are important to all of us in the COVID era, he reminds us.
"Throughout the pandemic I've been talking about, 'we, not me,' which is about thinking about others before self," Petrow said, "And that's really the only way we will get out of this."
Schock treatment: an interview with Gina Schock of the Go-Go's
Drummer on her new book and upcoming Hall of Fame induction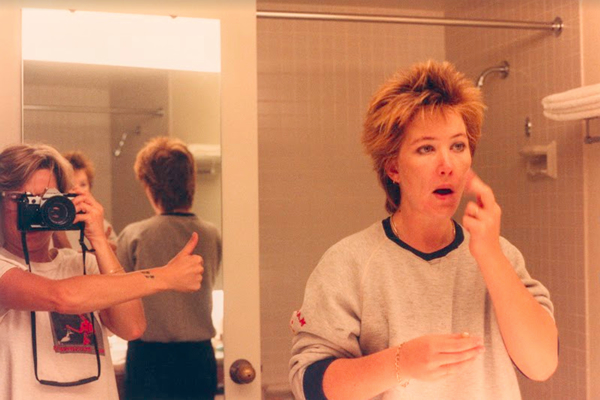 Too much of the Go-Go's is never enough. In the 40 years since the all-female punk band burst on the scene with its unforgettable debut album "Beauty and the Beat" to some of the band members' solo careers that followed its break-up to its ongoing reunion and the eye-opening 2020 documentary about the band, we just can't get our fill.
But wait, there's more! Gina Schock, the Go-Go's legendary drummer (she's got the beat!), has just published a sensational coffee-table book, "Made In Hollywood: All Access with the Go-Go's" (Black Dog & Leventhal Publishers, 2021) that features photos from Schock's own stock, as well as her own personal recollections of her life in music. She made time for an interview before the publication of the book as well as the Go-Go's long-awaited induction into the Rock and Roll Hall of Fame later this month.
GREGG SHAPIRO/WASHINGTON BLADE: I'd like to begin by congratulating you, as well as the rest of the Go-Go's, on your upcoming induction into the Rock and Roll Hall of Fame. How do you feel about it?
GINA SCHOCK: It took so long for this to happen, and at first we were sort of like, "Hell's bells! We don't even care anymore." Every year, we'd think "Maybe it's gonna happen next year," and it just wasn't happening. Then it happens! We were all dumbfounded. We couldn't really believe that we were nominated and then we got inducted! Everybody was pleasantly surprised. This is kind of great, kind of neat. I'm really happy about this now [laugh].
BLADE: At the same time, your memoir "Made in Hollywood: All Access with the Go-Go's," is being released. What did the experience of writing such a book mean to you?
SCHOCK: Actually, Gregg, it's not a memoir. Kathy (Valentine) wrote a memoir. Mine is actually a book of photography.
BLADE: Right, but you also tell your story in the book.
SCHOCK: There's a lot of writing in it, too. But I basically put this together because I had tons and tons of photographs. I've been moving them all over. Putting them in the closet here, under the bed there. I was like, "I have to do something with this. All these years of taking photos of the band." Of course, everybody in the band was like. "Gina, you really need to put a photo book together!" I finally found the right guy to do it with and he helped me get it together, organize it, and help me work on the book. I couldn't believe that along with the list of my credits will be photographer and author. It's kind of mind-blowing. Things that you don't think you're capable of, and then when you have an opportunity to do something and maybe make a difference…certainly for The Go-Go's. This needed to be out there. This is way long overdue; a book of photos with all of us. Photos that I've had that people have never seen. Also, you're getting these photos from a band member's perspective. With writing from one of the band members about what was going on during that period of time.
BLADE: I'm sure that looking at the pictures brought back lots of memories, but were you also a journal or diary keeper?
SCHOCK: Check this out! I don't have a journal, but since 1978, Gregg, I have been keeping daily planners every single year. I've written down things that were going on during that time period. Not big, long stories, but this happened today, that happened yesterday, next week we're going to be doing this. I used that as my reference. It was invaluable in the process. I now need to make room for them in the closet. I've got them all in drawers in cabinets in my office. It's like, "OK, there's no more room here [laughs]!" They were invaluable, like I said, in putting this together. What exact date did this happen? What was going on in November of '83? It was important to have.
BLADE: Do you see the book as an extension of Alison Ellwood's 2020 Go-Go's documentary?
SCHOCK: No, but I'll tell you that 99% of the photos in Alison's documentary are mine.
It's not an extension of that. This book has been in the works for decades. I just needed to find the right person to help me get it together. But when Alison was interviewing, I'd show her a photo and she would say, "Gina, can we come back and get some of these photos for the documentary?" I was like, "Of course, you can!" The majority of what you saw are my photos.
BLADE: The book is full of marvelous personal history details, such as performing with the late Edith Massey, known to many from her performances in some of John Waters' movies. What do you think Edie would think of the book?
SCHOCK: She would be, [imitating Massey] "Oh, Gina, I'm so happy about your book! Finally, it's about time!" Bless her heart and soul. I was doing an interview yesterday and I said, "If it wasn't for Edie, I don't know if The Go-Go's would exist. Certainly not in the way that they have for the last more than 40 years. Things happen in a magical way, how it all comes together. No one really knows why somebody meets someone on that particular day at that particular time, and then something comes out of that that you can't believe. Edie gave me the opportunity to come out to LA and San Francisco and New York and actually play in clubs. We got to play at Max's Kansas City and CBGB's; what a thrill that was. Then to come to LA and do three nights of the Nuart Theater and then play The Warfield up in San Francisco. That was the first time I'd ever been on a plane! After doing that with Edie, the minute I got back to Baltimore I realized it was time to make a move. It gave me the courage to believe that I could go back to any one of these places and I'm going to do something! By the way, Edie was such a lovely person. A sweetheart.
BLADE: Another scoop for the readers that I loved was the part about the Go-Go's performing with ska in the early 1980s, leading to the collaboration with Terry Hall on the song "Our Lips are Sealed," which was a much bigger hit for the Go-Go's than for Terry's band Fun Boy Three. Do you know how he felt about that?
SCHOCK: I have no idea how he felt, but I'm sure he was happy because all Terry Hall was hearing was "ka-ching, ka-ching, ka-ching [laughs]." I think Terry was quite happy about that. I would be. When Jane brought in the song, she was scared to death to play it for us because it was basically like a love letter that she readjusted a little bit lyrically and put some chords and a melody to. She played it for us, and we were like, "Jane, this song's great!"
BLADE: We are all saddened by the recent passing of Charlie Watts, drummer for the Rolling Stones. In your book, you wrote about the Go-Go's opening for The Rolling Stones. Can you please say a few words about what Charlie meant to you as a fellow drummer?
SCHOCK: There were two drummers that were my heroes growing up. That was Charlie Watts and John Bonham (of Led Zeppelin). Those two guys are part of the reason I started and kept playing drums. To think that many years later I actually got to meet my hero and talk to him. I got to sit on his drum kit! I talked to his drum tech!
That was one of the biggest thrills of my life. Then to be able to just open for the Stones, I mean, God! Wow, what a thrill! He was, of course, a gentleman. Very quiet kind of guy; soft-spoken. A lovely guy; very personable, very sweet. I didn't have a lot of time to talk to him, but when I did my heart was pounding. I couldn't believe it. Meeting David Bowie was the same sort of thing. You have such adoration for these people. The impact they have on your life in many ways, not just musically.
BLADE: You put some personal thoughts and experiences in the book, including your open-heart surgery to correct an atrial septal defect, yours and the band's encounters with drugs and recovery, the break-up of the band and issues with songwriting revenue. Was it painful or freeing to revisit these subjects?
SCHOCK: It was a little bit of both. It brought up some really heavy things that went down. But all those things have been ironed out and taken care of. Everything is good now and it has been for many years. The songwriting splits were a big part of why the band broke up. It seemed very unfair to me. I have to tell the truth [laughs]. I have to be honest with the people that I'm working with. They are my family, and nobody can hurt you worse than somebody in your family. I think I explained it all in the book the best that I can.
BLADE: Following the original break-up of the Go-Go's, you formed the band House of Schock with Vance DeGeneres, brother of Ellen DeGeneres. What are the chances that, aside from the Smothers Brothers, two funny people would come from the same womb?
SCHOCK: Yeah, right [laughs]? It's crazy, right? Vance was fresh out of New Orleans and I don't know how I met him; (through) a friend of a friend or something. We hit it off right away. I don't like to do anything by myself, Gregg. I always want a partner in crime. I like a team! That's why I always want to be in a band. I never want to be a solo anything. I like being in a band. I like having other people to bounce ideas off of. I'm not the greatest at anything, but I'm pretty good when you put me with somebody else who's talented as well. Vance and I worked great together. Ellen had just come to town and she was just starting out in the comedy clubs. We'd meet and have dinner. She'd ask me lots of questions about who I thought was a good agent to see. It was very sweet to watch everything happen for her. One of the funniest things, I told this to somebody the other day, I'll never forget this. Ellen said to me, "Gina, do you think if I make a lot of money one day, would you sell me your house [laughs]?" I don't remember what I said, but I'll never forget her asking me that. Because Ellen could buy a city block!
BLADE: In 2018, the Go-Go's went to Broadway with the musical Head Over Heels, featuring the band's music. What was that experience like for you?
SCHOCK: That was another unbelievable moment being in the Go-Go's. To think that this punk band, so many years later, has a musical on Broadway is absurd. But it happened! It's another crazy thing that just happened! There's a lot of work involved, don't get me wrong, and years and years of being in this band and working our butts off to achieve the status that we have in the industry. But it was still an incredible thrill. To meet all the Broadway actors and all, my God, those people can really sing and act! I was never a big fan of Broadway, but I am now. I was knocked out! They're so fucking talented. It's such a thrill to watch them interpreting our songs woven into this 17th-century short story.
BLADE: Recently, Belinda's son (James) Duke (Mason), posted a happy birthday message to you on social media in which he referred to you as his "Auntie."
SCHOCK: Yes! I love Dukie! I watched that little boy grow up. I just adore him. I will always be in his life. He's very precious to me.
BLADE: When Duke came out, Belinda became a very outspoken advocate for the community. Would you mind saying a few words about your connection to the LGBTQ+ community?
SCHOCK: I don't know what my relationship really is. All I know is that I'm who I am. I'm a musician and I will fight for anything or anybody that has had a difficult time in society. Just live your life. Society creates its own do's and don'ts and rights and wrongs for people, which is just a load of crap to me. Everyone should be allowed to be who they are, and love who they want to love, and marry who they want to marry. Love is love; it has no gender. It's the most important thing we can give to one another. It's what this world needs now more than ever. Never think for a second you haven't got the right to love whomever you fall for because love is always right. It is a human right!