June 2, 2020 at 8:13 am EDT | by Michael K. Lavers
Puerto Rico governor signs new Civil Code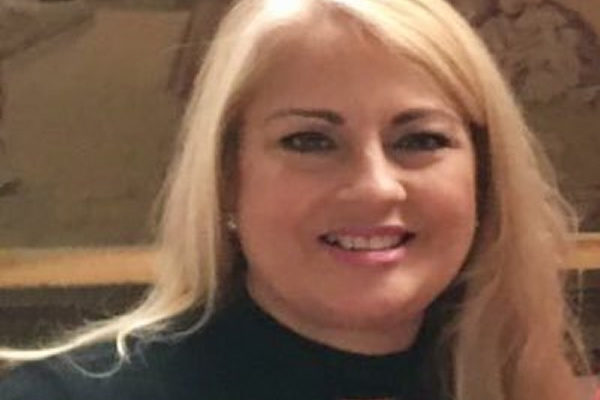 Puerto Rico Gov. Wanda Vázquez on Monday signed a new Civil Code that LGBTQ activists have sharply criticized.
Vázquez in a statement referenced George Floyd, an unarmed black man in Minneapolis who died last week after a police officer put his knee on his neck for more than eight minutes. Vázquez also quoted Martin Luther King, Jr.
"Abuse, mistreatment, discrimination nor the violation of human rights in any way is neither acceptable nor permitted," said Vázquez. "We all have a civic duty to respect that is fundamental in a peaceful society."
Pedro Julio Serrano, founder of Puerto Rico Para [email protected], a Puerto Rican LGBTQ advocacy group, in a statement noted the new Civil Code does not specifically mention LGBTQ Puerto Ricans.
"They removed the discrimination bans in order not to include sexual orientation and gender identity," said Serrano. "When they gouge LGBTTIQ+ people's eyes out, they gouge everyone's eyes out."
San Juan Mayor Carmen Yulín Cruz also criticized Vázquez.
"With this signature to the Civil Code, the governor makes it clear that she has no words," said Cruz in a tweet with a screenshot that shows Vázquez signing the bill. "And worse, she creates the scenario for a rollback of our rights."
Con está firma al Código Civil la Gobernadora deja claro que NO TIENE PALABRA. Y lo peor crea el escenario para el retroceso de nuestros derechos. pic.twitter.com/YT8mDpEghl

— Carmen Yulín Cruz (@CarmenYulinCruz) June 2, 2020
Vázquez signed the new Civil Code against the backdrop of continued criticism of her administration's response to the murders of nearly a dozen LGBTQ Puerto Ricans over the last year and a half.
Five transgender Puerto Ricans have been killed in the U.S. commonwealth since the beginning of 2020. These include Serena Angelique Velázquez and Layla Pelaz, two trans women who were murdered in April in Humacao before their bodies were placed inside a car that was set on fire.
Two men have been charged under the federal hate crimes law in connection with the trans women's murders.
"Puerto Rico's governor signed into law significant revisions to the island's civil codes that shamefully ignore the urgent calls of local advocates to explicitly include vital, comprehensive non-discrimination protections for LGBTQ residents," said Human Rights Campaign President Alphonso David in a statement. "The government has failed to carry out its primary duty of ensuring the safety and well-being of all Puerto Ricans, including LGBTQ Puerto Ricans."
"This year, there has been an alarming uptick in killings of LGBTQ people on the island," added David. "The government should be doubling down on passing legal protections for the LGBTQ community and sending a clear message that LGBTQ people's lives are worthy of equal dignity and respect."