June 5, 2020 at 11:17 am EDT | by Joey DiGuglielmo
Album roundup: Gaga just so-so on new album 'Chromatica'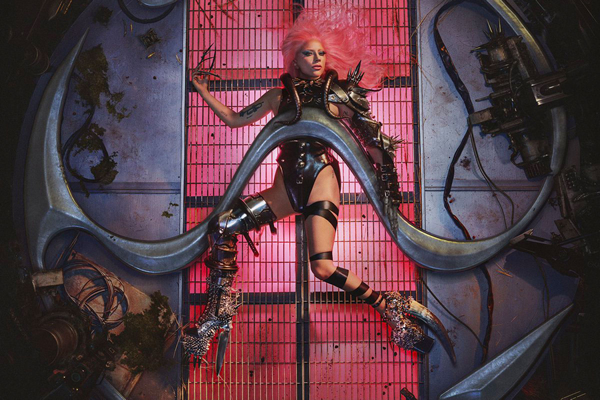 Lady Gaga
Chromatica (**1/2 out of four)
Streamline/Interscope
Although Lady Gaga has never had an out-and-out bomb, she lost her footing a bit with her 2013 album "Artpop."
Her fans point to its decent chart performance (it debuted at no. 1 and went platinum) and say that's more perception than reality, but she was starting to experience a law of diminishing returns. The danceclub hits and outrageous fashion upon which she built her brand didn't resonate the same way five years into her career.
She wisely recognized that and veered hard left making an album with Tony Bennett (of all people; 2014's "Cheek to Cheek"), recapturing the pop culture zeitgeist with movie debut "A Star is Born" (pleasantly, she actually can act) and go mellow and subdued with her last studio album, 2016's more singer/songwriter-oriented "Joanne."
"Chromatica" (out May 29) is her official return to form. It all goes down breezily enough — it's an easy, catchy listen — yet it's also not quite the reclaiming of the pop diva throne she clearly intended it to be. It's good, not great; her fans will love it and it will make a respectable chart dent but creatively she's painted herself into a corner. While some of her unexpected (at the time) career swerves served her well and were well received, you can't build a whole career on stunt casting — the meat dress! the Tony Bennett duets! "American Horror Story"! a "normal" album from kooky Gaga! Stuff like that only gets you so far then you're kinda back where you were five years prior (albeit with an Oscar in tow).
Eventually you have to return to the business of doing what it is you supposedly do and a decade in to her admittedly impressive career, it feels like she's reaching the bottom of her bag of creative tricks. "Chromatica" suggests to me we'll look back on her in 50 years more as a Petula Clark (the singer of a decent string of era-defining standards)-type figure rather than a Bette Midler or, heck, even a Kelly Clarkson.
Gaga takes the "Confessions on a Dancefloor" approach here — there's not a ballad in the batch. Track after track — first single "Stupid Love," "Plastic Doll," "Replay" and dozens more — are full of big, luscious, vaguely '80s-tinged club beats courtesy of producer BloodPop (Justin Bieber, Britney Spears, et. al.), and melodies that take advantage of her impressive set of lungs. The lady can sing — nobody is arguing otherwise. 
But it all gets a little samey sounding by the album's end and a trio of orchestral interludes (dubbed "Chromatica," "Chromatica II" and "Chromatica III") sound like they were yanked off some poor man's Ralph Vaughan Williams imitation attempt and tacked on for contrast and gravitas. They backfire though, sounding like ludicrous non sequiturs.
Lyrically there's nothing terribly interesting happening but the guest spots — Ariana Grande on second single "Rain on Me," K-pop girl group Blackpink on "Sour Candy" and Elton John on "Sine From Above" — work slightly better than you'd think. She doubles John's vocal an octave above to pleasant effect. Glammy, campy (but fun!) final song "Babylon" had me picturing the "Queer as Folk" cast on the dancefloor.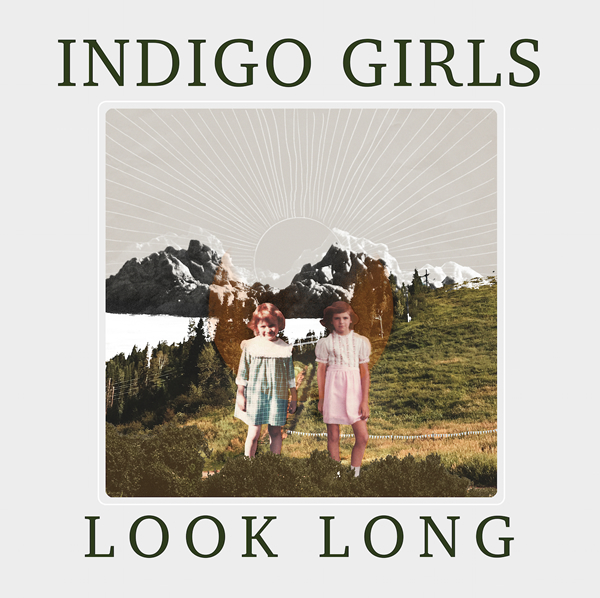 Indigo Girls
Look Long (***1/2)
Rounder Records
It's easy to take the Indigo Girls for granted. Although it's been five years since their last studio album (2015's "One Lost Day"), they keep busy with constant (pre-COVID-19) touring, regular solo outings from both members (Emily Saliers and Amy Ray, both lesbians) and even a live symphony album "Indigo Girls Live with the University of Colorado Symphony Orchestra" (2018).
Their new album "Long Look," (May 22) however, is a pleasant reminder that not only are they greater vocally than the sum of their parts — their harmonies are truly heavenly — their songwriting is so assured and mature, they're doing some of their best work now ages after aging (sadly) out of commercial relevance. John Reynolds, who also produced their 1999 album "Come On Now Social," is back at the reins.
Standout cuts are the groovey, swampy opener "Shit Kickin,'" dance-around-the-campfire-esque "Howl at the Moon," the plaintive title cut (in which they sound vocally as lovely as Emmylou Harris) and sonic curveball "Favorite Flavor." Musically overall, this is Americana.
Topics are lyrically varied. "Feel This Way Again" is an urge to teens to savor emotions, album closer "Sorrow and Joy" is a well-crafted examination of '80s-era politics and it varies outward from there. Only occasionally (the chorus of "Flavor" or the slightly cloying "Country Radio") do things feel a tad forced.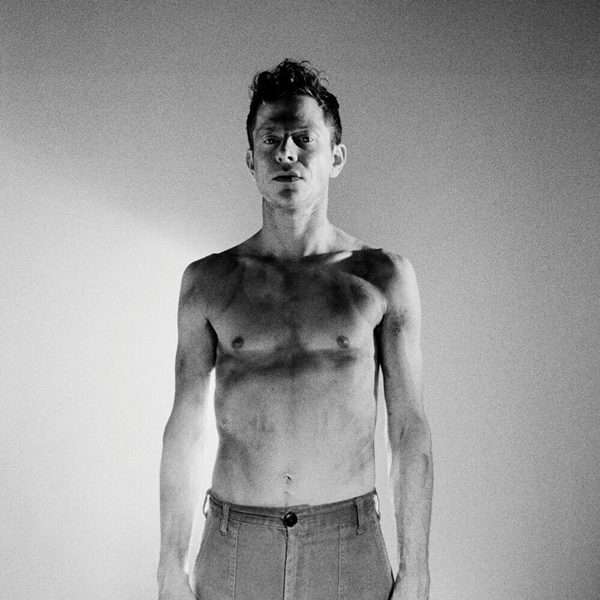 Perfume Genius
Set My Heart on Fire Immediately (*1/2)
Matador
Perfume Genius (aka Michael Hadreas) is back with his fifth album (it dropped mid-May) and while it's more accessible (which isn't saying much) than his previous efforts — some tracks actually feel like songs — it's still a tough listen and something you have to be in the mood for.
Atmospherically, there's a lot here to appreciate — the dreamy, ethereal "Whole Life," the gauzy, fuzzy rock guitars on "Describe," the retro organ underpinnings of "One More Try" and so on. One senses here that no instrumental choice or sonic effect was chosen haphazardly; Hadreas (38 and gay) and producer Blake Mills (who returns after 2017's "No Shape") took obvious care and mood and texture, to them, is everything (it certainly trumps melody and tempo).
The degree to which you like this album will be proportional to how much avant garde you can stomach. I tried to just close my eyes and savor it on its own terms but I also couldn't wait for it to be over. The too-precious-by-half, whispery falsetto vocals on "Jason," the plodding, uncategorizable "Your Body Changes Everything" and the sonic whiplash of "Some Dream," which sounds like silly nonsense, had me itching to go put on some Jonas Brothers.
In fairness, though, could this be one of those magical albums that just needs time to seep into your pores? An album you endure on the first listen but can't get enough of three months later? It's a fair question, but I'm going with no. Texture solely for the sake of texture — and that's what this feels like — just isn't enough for me.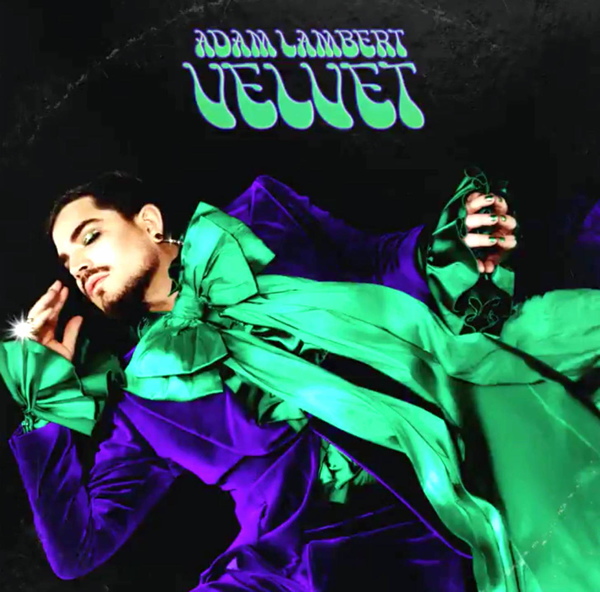 Adam Lambert
Velvet (***1/2)
Empire Distribution
An album you might have missed (somehow I did) that dropped in late March is the new Adam Lambert project "Velvet," the gay "American Idol" runner-up's fourth.
Lambert here manages to hit that sonic sweet spot where the production sounds both retro yet uber contemporary. There's a funky, groovy, '70s/Stax vibe here but also a 2020-kind of top coat on everything that sounds utterly of the moment.
Stylistically it's still varied. "Superpower" is slutty and all attitude, "Loverboy" is a neo-disco shuffle, "Comin' in Hot" is slinky and skanky and "Love Don't" is a gritty rocker. "Ready to Run" has rock swagger and gospel organ accents. First single "Roses," a duet with Nile Rodgers (of Chic) has lovely hooks and atmosphere to spare. It's a romantic kiss-off to a lover who offers gestures but little else.
There are only a handful of slow songs, a straightforward piano ballad ("Closer to You") and closer "Feel Something," the album's only pensive, moody moment.
Only occasionally and fleetingly does Lambert fumble — a weak chorus on "New Eyes," a couple spots where the hooks aren't quite enough to undergird the swagger and energy, but even then, Lambert's shimmering whale of a voice — his calling card — is enough to sustain pleasure throughout. This is my summer car album for sure.