Lady Bunny's comedy special slays sacred COVID-19 cows
4 wigs, 12 costume changes and new song parodies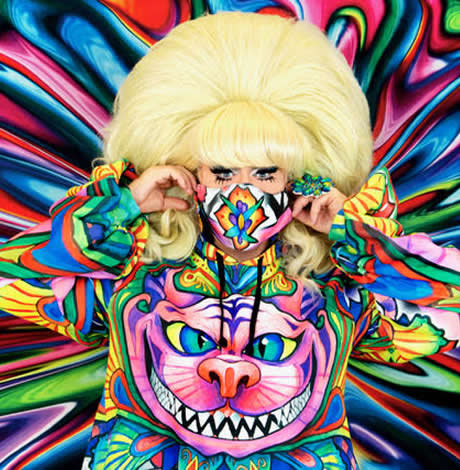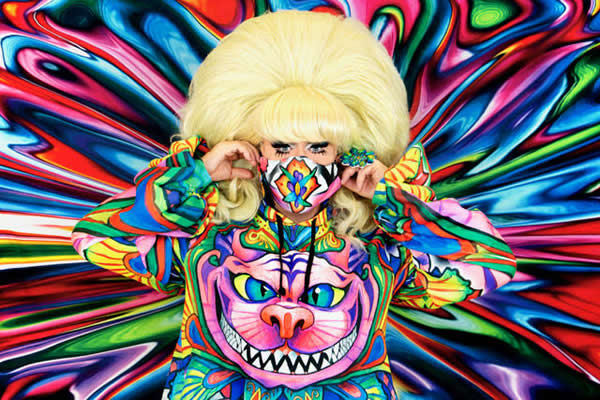 At a time where nothing seems certain, legendary drag queen Lady Bunny's ignorance is our bliss.
"Oh, I've never seen it," says Bunny, when the RuPaul Netflix vehicle "AJ and the Queen" came up as a topic during our interview.
Lack of first-hand knowledge didn't stop the NYC-based DJ, actress, singer/songwriter, upcoming comedy special star, and creator of Wigstock from skewering "AJ" mercilessly, while co-hosting two recent Voss Events-presented digital drag benefits that raised funds for queens out of work because of COVID-19.
"Listen," says Bunny, "I make jokes about 'Drag Race,' and I don't watch that either. Honey, I don't watch anything… I know Miss Vanjie said, 'Miss Vanjie, Miss Vanjie, Miss Vanjie' on her way out, in a way that was odd, but I don't really know what else happened in that episode, or why she was eliminated, or why she said that."
Bunny, whose television has not been hooked up for 10 months, admits, "Whenever you see me make a joke about pop culture, that is based on what I see other people talking about." To compensate for this lack of firsthand information, "I will run it by friends who are more keyed into that kind of thing."
With no boob tube at home and no burning desire to binge online (her flirtation with Netflix didn't last past the free trial period), Bunny says she's been spending her COVID-19 isolation period "trying to catch up on things I said I didn't have time for before the quarantine, like filing taxes; and exercising, and dieting, so I don't have that excuse, 'Oh, I have to run here or run there.' "
Bunny is also devoting some of her spare time to long-planned personal projects, including a book she's penning in partnership with her mother, and an autobiography. ("Just my life, before I forget it," she says.)
And in a moment in time when there's never been more spare time to sit around the house, hit a few keystrokes, press a button, and share your opinion on anything, everything, and often, nothing, with the world. That's part of why Bunny says she's "trying to stay off of social media a bit more, because I was hitting it hard during the first few months of COVID-19. But now, things seem to have turned sour, and it's disconcerting."
Known to those who follow her online as a steadfast supporter of Bernie Sanders (Bianca Del Rio often referred to Sanders as her "boyfriend" during the two Voss Events digital drag benefits they co-hosted), Bunny cited the trigger topics of social distancing and mask-wearing as among her reasons for dialing back on the sheer volume of postings and tweets. (She remains a presence on Facebook and Twitter—but these days, she's just as likely to be writing about work from fellow artists as she is the presumptive Democratic presidential nominee.
"I realize people are scared, and I realize people are broke," she says, of the COVID-19 tensions. "But I don't understand the desire to lash out at people that aren't observing the precautions that they decide to observe. It's almost like they're trying to prove they're a better Democrat, because they dip their vegetables in Clorox water, and they wear masks everywhere. It's just, like, I don't understand what it is about a frightening, deadly pandemic that makes people want to scold others. If I walk down to the [NYC West Side] piers, as I do, almost every day, and I see people who don't have masks on, and they're coughing? Well then, I walk away from them. I don't yell at them… At the end of the day, we are responsible for our own self-preservation. I mean, if someone who weighs 90 pounds and has a syringe sticking out of each eye tells me he wants to screw me without a condom, well, that situation may arise—but it's up to me to say, 'No,' to protect myself."
Asked how COVID-19 has impacted her creative output, Bunny noted, "All of my work involves dance floors and audiences—and we're not gonna have either of those for many, many months. So basically, my paychecks have stopped, but my bills have not. So I'm in the same position that, you know, most drag queens or club employees are in."
With little hope of audiences flocking to her bread and butter public gathering places any time soon, Bunny turned to what she does best: Parody songs, groovy dance segments, sketches, satire, insult humor, and raunchy jokes.
That brings us to the June 5 VossEvents.com debut of her downloadable ($9.99) comedy special, "C#ntagias," in which, press materials note, "Demented drag diva Lady Bunny shamelessly interrupts your isolation in an attempt to give what may be your last laugh before the apocalypse."
COVID-19-themed humor is front and center. Along with four signature sky-high wigs and 12 costume changes over the course of the 35-minute show, the press release further promises "brand new song parodies from artists as varied as Lizzo, Justin Bieber, and Madonna." Gender-blending provocateur Christeene christeenemusic.com duets with Bunny on a pandemically updated version of Peggy Lee's "Is That All There Is," and Bunny will perform her timely parody of the RuPaul song, "Sissy That Walk."
Currently available via Bunny's YouTube channel, the video for "Sissy That Cough" finds our quarantined gal noting:
If I forget to use Lysol

I'll end up in the hospital

I'm climbing up my fucking walls.
Those walls aren't a problem, at least not in the video, which sees Bunny singing and dancing around an empty white space that is occasionally populated by, right on cue when the lyric comes in, bats she's worried will:
Fly, fly, fly,

Uh-oh

From Wuhan Chi, Chi, Chi.
Bunny claims sole responsibility for crafting the lyrics to "Cough"—but overall writing credit for "C#ntagias" is shared with Beryl Mendelbaum, the Facebook drag persona of Bruce Jope, described by Bunny as "a fascinating character who hung out with everyone from Divine to Holly Woodlawn to Cher, back in the day."
There's a reason for that. Long before the character of Beryl burst onto the scene, Jope and his late partner, Francis Toohey founded the magazine Hit Parade (1978-1983, first based in Boston, then NYC). It chronicled, with gusto, the sort of culture and mind frame that drew people like RuPaul and Lady Bunny to NYC.
Mendelbaum, says Bunny, brings to their past collaborations (including stage shows "Clowns Syndrome" and "Trans-Jester!) an ability "to write as an older, Jewish retiree kleptomaniac, which is her online [Facebook] character. And I thought, if she can write in the voice of someone who she is not, maybe she can write for me, a potty-mouthed, southern, over-the-hill showgirl!"
Skits also play a part in "C#ntagias." One of them, notes, Bunny, "was inspired by three emails I got claiming they had activated my computer's camera when I was on a porn site, and I needed to send them $2,000 via Bitcoin or they were going to send this footage to all of my email contacts. So I started writing a reply, not that I even thought they were a real person, because I'm not the biggest porn fan, and so I came up with some stuff that was pretty funny. I sent it off to Beryl and we finished off the skit… She has a way of either pulling back or taking things in a different direction if I become too preachy, too vulgar, too whatever. She's kind of like half writer, half director."
For more information on Lady Bunny's comedy special, available for digital download as of June 5, visit vossevents.com/digital. For Bunny and Beryl, see ladybunny.net and @BERYLMENDELBAUMFANS, respectively.
PHOTOS: Not Another Drag Show
'Blackout Edition' celebrates musical artists of the 1990s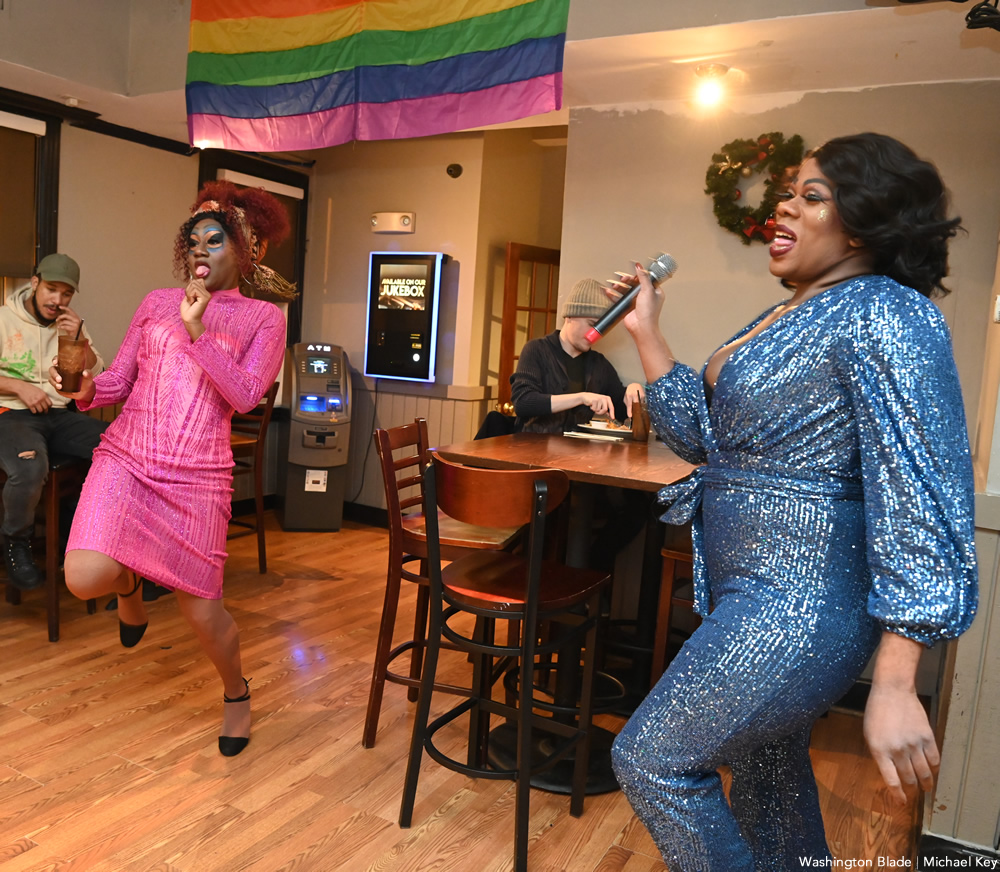 Drag performer Tiffany D. Carter hosted "Not Another Drag Show: Blackout Edition" at Dupont Italian Kitchen Bar on Monday. Performers included Carter, Nubia Love-Jackson, Uju Betta and Echinacea. The show featured the songs of Black artists popular in the 1990s.
(Washington Blade photos by Michael Key)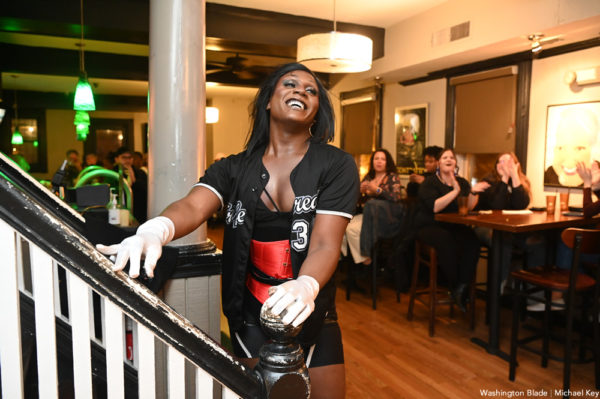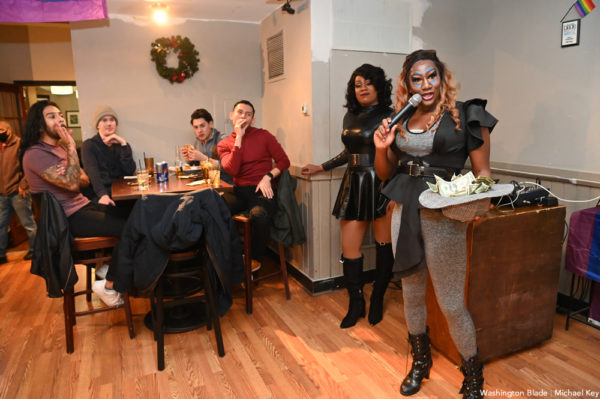 Janet Jackson doc premieres this weekend
Remembering 10 times iconic singer was there for LGBTQ community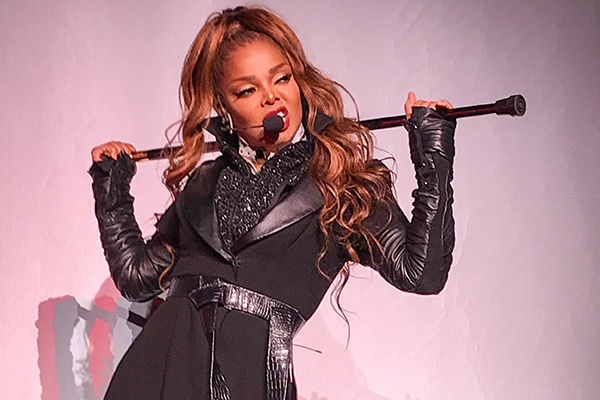 Iconic singer Janet Jackson, a longtime LGBTQ ally, unveils her long-awaited documentary simply titled "Janet" on Friday, Jan. 28. It concludes the following night; each installment is two hours long.
Jackson has said she spent five years compiling footage and creating the documentary, which airs at 8 p.m. both nights on A&E and Lifetime networks. It was produced by Jackson and her brother Randy Jackson and it's timed to commemorate the 40th anniversary of her 1982 debut album.
An extended trailer for the film reveals Jackson will talk candidly about her brother Michael and the 2004 Super Bowl incident, including the news that Justin Timberlake reached out and asked her to join him during his widely panned 2018 Super Bowl return performance.
Prior to the pandemic, Jackson announced a new studio album and tour titled "Black Diamond," but both were postponed due to COVID. No official word about the status of either, but speculation is rampant that she will finally release the new album once the documentary airs.
"Musically, what I've done, like doing 'Rhythm Nation' or doing 'New Agenda' or doing 'Skin Game,' creating those bodies of work with Jimmy and Terry, I feel like I've laid a certain foundation," Jackson tells Allure magazine in a new cover story this month. "I would hope that I'd be able to continue if I choose to. You know what I mean? But only time will tell."
As Jackson's legion of queer fans awaits this weekend's premiere, the Blade takes a look back at 10 times Janet was there for the LGBTQ community.
1. "The Velvet Rope" project. In 1997, Jackson released her critically acclaimed sixth studio album "The Velvet Rope," an introspective and deeply personal collection of songs that touched on her depression, but also tackled LGBTQ issues. On the track "Free Xone," she spoke out forcefully against anti-LGBT bias. She also covered Rod Stewart's "Tonight's the Night," without changing the pronouns in the love song, prompting speculation about her sexual orientation. But it was her international No. 1 hit "Together Again" that continues to resonate with LGBTQ fans. An upbeat, joyful dance song, it was conceived as a tribute to Jackson's friends who died of AIDS.
2. GLAAD award. In 2008, Ellen DeGeneres presented Jackson with the Vanguard Award at the 19th annual GLAAD Media Awards. GLAAD's president said, "We are delighted to honor Janet Jackson at the 19th annual GLAAD Media Awards in Los Angeles as such a visible, welcoming and inclusive ally of the lesbian, gay, bisexual and transgender community. Ms. Jackson has a tremendous following inside the LGBT community and out, and having her stand with us against the defamation that LGBT people still face in our country is extremely significant."
3. Ebony magazine interview about her sexuality. In 2001, Jackson gave an interview to Ebony magazine in which she was asked about her sexual orientation. "I don't mind people thinking that I'm gay or calling me gay," she said. "People are going to believe whatever they want. Yes, I hang out at gay clubs … I go where the music is good. I love people regardless of sexual preference, regardless of race. No, I am not bisexual. I have been linked with dancers in our group because we are so close. I grew up in a big family. I love being affectionate. I love intimacy and I am not afraid to show it."
4. Video support for It Gets Better, Trevor Project. In 2010, Jackson recorded a video for the Trevor Project and later appeared on CNN's "Larry King Live" to promote awareness of youth suicide. "If you're LGBT you're probably thinking you're all alone, but you're not," she said in the video. "I can relate because I was one of those kids who internalized everything."
5. "State of the World Tour." Jackson's LGBTQ support continued in 2017. Her tour's opening sequence highlighted a range of problems facing the world, from famine and war to police brutality and included a call for justice and for LGBTQ rights.
6. "The Kids." Jackson has always employed a diverse crew of professional dancers for her videos and tours. Some of her closest friends and collaborators over the years have been prominent out gay and lesbian choreographers, singers, dancers, makeup artists and designers. She lovingly refers to her backup dancers as "the Kids."
7. NYC Pride performance. In 2004, Jackson performed for a packed audience at Pride Dance NYC at Pier 54.
8. "Will & Grace" cameo. In 2004, Jackson made a memorable cameo on "Will & Grace," judging a dance-off between Jack and another dancer.
9. HRC, AIDS Project Los Angeles awards. In 2005, Jackson was honored by both the Human Rights Campaign and AIDS Project Los Angeles for her work raising money for AIDS charities.
10. Janet's Blade interview. In 2006, Jackson granted an exclusive interview to the Washington Blade. It was one of the rare times she touched on the Super Bowl controversy and her brother Michael's acquittal on child molestation charges, telling Blade Editor Kevin Naff, "I got all of that out of my system, that's not what I'm feeling right now. I wrote about [those controversies] but I didn't choose to put it out there on the album." In the interview, Jackson also reiterated her support for marriage equality, said she'd never had a sexual relationship with a woman and revealed that she'd never met Madonna.
International Women Club set for Jan. 24
Event at National Harbor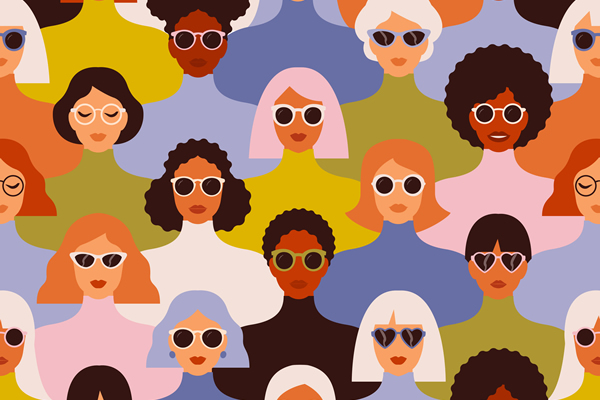 International Women United Organizer will host "Multicultural International Women Club" on Monday, Jan. 24 at 7 p.m. at National Harbor.
The goal of this event is to bring together women from different countries and cultures for friendship, support and community. Guests will get to share interesting facts about their country, talk about their culture, values, styles, and differences with others while learning from others and making friends from all over the globe. Those who speak English as a second language are welcome to attend.
This event is free and more details are available on Eventbrite.