Free Linda Ronstadt doc
'70s hitmaker narrates life story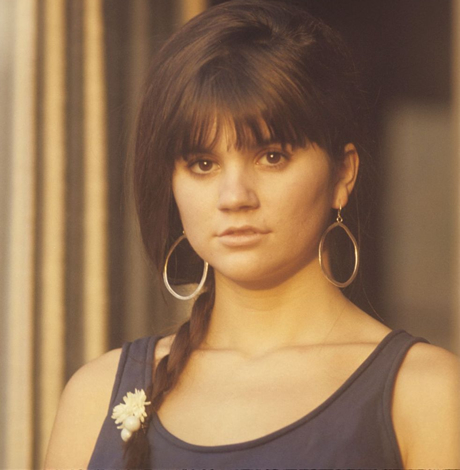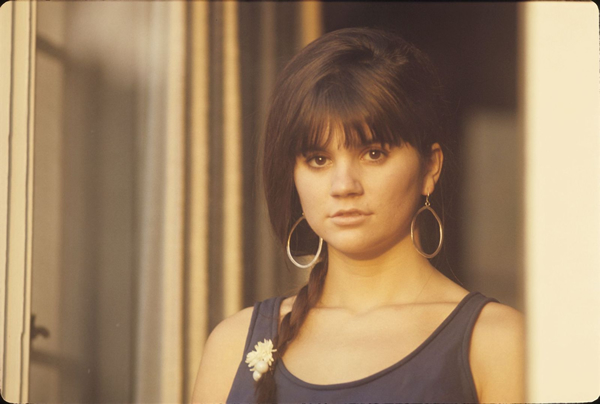 The documentary "Linda Ronstadt: the Sound of My Voice" will be presented free now through June 10 in a special online presentation from nonprofit BrightFocus Foundation.
The film follows one of the world's best-selling artists as she defied genres and paved the way for her own sound and place in the world. Illustrated with concert footage, interviews with musical legends like Emmylou Harris, Dolly Parton, Jackson Browne and narrated by Ronstadt herself, viewers will learn of her glorious career rise and untimely retirement in 2011 due to a neurodegenerative disease. 
As bonus materials, the at-home movie night will feature an introduction from producer James Keach, as well as key scientists discussing their research funded by BrightFocus Foundation on ending diseases of mind and sight.
Rehoboth Beach summer events roundup
Stop by local drag shows, musical performances, Pride celebrations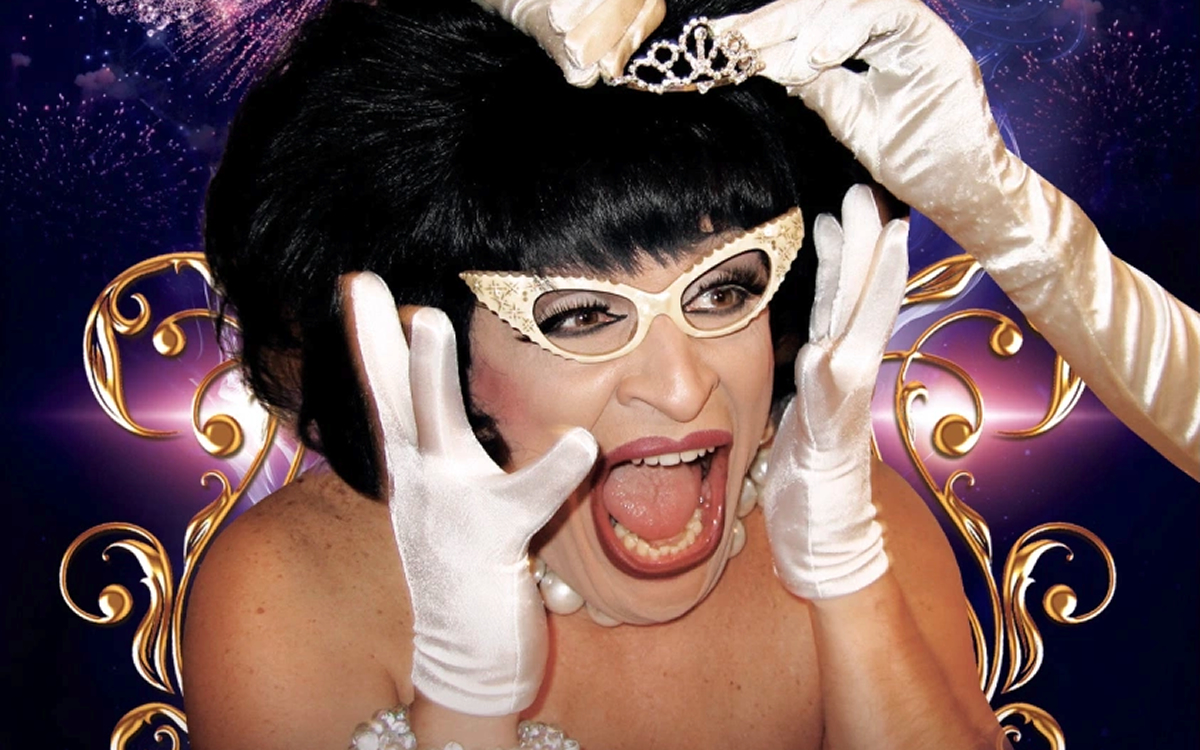 The summer is almost upon us, and the Blade has compiled a list of Rehoboth Beach-area events you won't want to miss. Stop by these local bars, restaurants, and community centers to keep the season packed with good memories and fun.
MAY
May 4-31: 30 Years in 30 Photos CAMP Rehoboth Visual Arts Exhibition. Visit the collection of more than 300 photographs of community-defining events curated from the local LGBTQ community center at 37 Baltimore Ave. and participate in an auction for your favorite pieces.
May 20: 15th Annual Blade Foundation Summer Kick Off Party. Join The Blade as it celebrates the start of the summer, featuring a special appearance from Congresswoman Lisa Blunt Rochester. Festivities will begin at 5 p.m. at The Pines, 56 Baltimore Ave.
May 20: Kings & Queens of Comedy Variety Show. Come and watch a variety show hosted by The Pines, filled with skits and stand-up from comedians Kristina Kelly, Gray West, Anthony Brone, Alejandro Morales and Rob Stant. Doors open at 7 p.m.
May 20 to 22: Clear Space Theatre Company presents "The Lightning Thief." Bring your kids to see this musical production of the beloved Percy Jackson book at 20 Baltimore Avenue.
Fridays beginning May 20: Piano Bar with Doug Repetti. Stop by The Pines each Friday from 6-8 p.m. to sing along to Repetti's show, which features today's pop hits, 80's rock, 90's pop and more.
Second Friday of each month, beginning May 20: CAMP Rehoboth Community Center Monthly Youth Social. LGBTQ youth are welcome to hang out and play games with other community members through the CAMP Rehoboth Community Center at 6:30 p.m. on the second Friday of each month.
May 21: Cocktails and Candles: Happy Hour. Have a drink at The Pines while enjoying artwork from The Lion's Den Candle Company, a Rehoboth Beach small business. Held from 6-8 p.m.
Saturdays beginning May 21: A Night of DIVA's, hosted by Mona Lotts and Kristina Kelly. Share tapas and drinks at The Pines in a night of comedy and fun hosted by local queens. Doors open at 8:45 p.m. each week.
Sundays beginning May 22: Drag Brunch with Mona Lotts and Kristina Kelly. Wake up with a laugh at The Pines at this weekly drag brunch and comedy performance. Doors open at 11:15 a.m., and the show concludes around 2 p.m. each week.
Sundays beginning May 22: Blaqueout Trivia. Bring your friends to compete and win prizes in a night of hilarious trivia hosted by Rebecca Blaqueout and Jerry B at The Pines. Happy Hour begins at 5 p.m., and trivia starts at 5 p.m each week.
Mondays beginning May 23: Flaming Pianos Steak & Show. For just $29, you can pair an 8oz filet with a glass of wine while listening to—and even participating in—the music and storytelling of dynamic duo John Flynn and Matthew Kenworthy at The Pines. Doors open at 6 p.m. each week.
Every other Monday beginning May 23: Flaming Knitters. Open to those of all levels of experience, come practice or learn knitting at the CAMP Rehoboth Community Center at 6:30 p.m.
May 25: The Vocal Diva Marcella Peters: One Night Only! Listen to the musical stylings of singer and Baltimore native Marcella Peters at The Pines. Doors open at 6 p.m.
May 26 to 30: Memorial Day Weekend Salute. Enjoy a weekend of music and performances at Diego's Bar & Nightclub, located at 37298 Rehoboth Ave. Doors open at 4 p.m., and music begins at 9:30 p.m.
May 27: Memorial Day Kickoff Drag Show. Come enjoy a night of comedy and fashion at The Pines hosted by Kristina Kelly. Doors open at 8 p.m.
May 30: Memorial Day Drag Brunch. Celebrate the long weekend at The Pines enjoying comedy, food and fun with local queens. Doors open at 11:00 a.m., and the show concludes around 2 p.m.
May 31: Can't Fool The Blues Band. Experience a musical mixture of rock, blues and R&B in this Rehoboth-based band's performance at The Pines. Doors open at 7 p.m.
Every Wednesday: Drag Bingo. Play a fun game of bingo hosted by local queen Ophelia Bottoms at Freddie's Beach Bar & Restaurant, located at 3 S 1st St. Event begins at 8 p.m. each Wednesday.
Every Thursday: Karaoke Night. Sing your heart out at karaoke nights at Freddie's Beach Bar & Restaurant. Event begins at 8 p.m. each Thursday.
Every Friday: Follies at the Beach Drag Show. Witness spectacular drag performances with special guests each week at Freddie's Beach Bar & Restaurant. Show begins at 9 p.m. each Friday.
JUNE
June 3: The Return of Varla Jean Merman. Comedy queen Varla Jean Merman makes her return to The Pines in this night of comedy and fun. Two shows will be held, with doors opening at 6 and 9 p.m.
June 3: Royal T Dance featuring Austin Armacost. Come dance on the patio at Diego's Bar & Nightclub in a fun night out, with music provided by DJ Riddle.
June 3 to 5: Clear Space Theatre Company presents "The Submission." Come watch this impactful one-weekend performance which looks into race, gender and ignored prejudices.
June 5. The Queen's Platinum Jubilee featuring Austin Armacost. Enjoy a night out at Diego's Bar & Nightclub in its Jubilee Party, which begins at 8 p.m.
June 6: Lady Bunny brings her irreverent comedy to the Blue Moon, 35 Baltimore Ave., 9:30-11 p.m.
June 8: Milton PRIDE Pre-Party & Art Show. Take a quick drive away from the coast and enjoy this Pride Month and Celebration and art show in Milton, Del., hosted by Inn the Dog House Tiki Bar at 428 Chestnut St. from 6-9 p.m.
First Friday of each month, beginning June 3: FURst Friday Happy Hour with the Rehoboth Beach Bears. Enjoy beers and dishes at The Pines in this monthly happy hour from 6-8 p.m.
June 10: Magnolia Applebottom Drag Show. Watch a drag show at the Milton Theatre at 110 Union St. in Milton, and enjoy drinks and snacks while you're at it.
June 10: Whitney! The Music Of Whitney Houston. In this stroll down memory lane, The Pines is bringing Sheree Marcelle to perform musical renditions of Whitney Houston's classic hits in a show written and produced by Mike Flanagan. Doors open at 8 p.m.
June 11: Queer Queens of Comedy. Witness the outrageous hilarity of three comedic powerhouses at the Milton Theatre. Doors open at 8 p.m.
June 12: Philadelphia Freedom: Tribute to Elton John Matinee. Reminisce with this captivating rendition of Elton John's works at the Milton Theatre.
June 12: 2022 Tonys Party. Celebrate the Tony Awards this year with Clear Space Theatre Company, enjoying cocktails, dinner and entertainment at The Children's Beach House, located at 1800 Bay Front Avenue in Lewes, Del. Festivities will be held 5-9 p.m.
June 13: Beloved disco and soul singer Linda Clifford plays the Blue Moon 9:30-11 p.m.
June 17: Betti and Bruce: Lost in Rehoboth. Have a night of songs and fun in this musical show at The Pines featuring Betti Blumenthal and Bruce Delmonico. Doors open at 8 p.m.
June 20-Sept. 1: Acclaimed NYC pianist Nate Buccieri plays the Blue Moon, Mondays-Thursdays, 6-8:30 p.m. Reservations recommended.
June 24: Have A Gay Old Laugh! Pride Stand-Up Comedy Show. Drive over to the Milton Theatre for a night of laughter. Doors open at 8 p.m.
June 24 and 25: Top of the Pines Welcomes Antonio Edwards. Witness the wonderful vocals of this singer and entertainer at The Pines in a show on Friday, June 24 from 8-10 p.m. or Saturday, June 25 from 6-8 p.m.
June 24-Aug. 27: Clear Space Theatre Company presents "9 to 5." Watch the local theater recreate this hilarious office satire.
June 25: Pride Day at the Brandywine Zoo. Stop by the Brandywine Zoo, located at 1001 N Park Drive in Wilmington, from 10 a.m. to 4 p.m. for a scavenger hunt, crafts, educational opportunities and all-around fun.
June 27: Miss Richfield 1981 performs her new show "Cancel Cultured Pearls" at the Blue Moon, 9:30-11 p.m.
June 28 to Aug. 23: Clear Space Theatre Company presents "Grease." Enjoy this beloved musical as recreated by local performers.
JULY
July 1: Del Shores: The Tea is Spilled. Texas storyteller Del Shores is stopping by The Pines to bring you a night of entertainment and drama. Two shows will be held, with doors opening at 7:30 and 9:30 p.m.
July 1 to Aug. 25: Clear Space Theatre Company presents "Joseph and the Amazing Technicolor Dreamcoat." Watch as the local theater takes on a new rendition of this beloved musical comedy.
July 2 to Aug. 20: Saturday Morning Children's Theatre 2022. Bring your children to another Clear Space Theatre Company show including classics like Sleeping Beauty and Peter Pan. All shows held at 11 a.m.
July 4: Lady Bunny returns to the Blue Moon, 9:30-11 p.m.
July 8: Friday Fever Show: The Boys of Summer. Watch special performances and enjoy drinks at The Pines. Doors open at 8 p.m.
July 15: The Dozen Divas Show. Appreciate the amazing costumes and exciting performances of America's Got Talent Finalist Dorothy Bishop. Show runs from 8 to 11 p.m.
July 16: Hair and Heels Dance Party. Come to The Pines in your favorite wig and pair of heels and dance to the stylings of DJ Chord. Doors open at 9 p.m.
July 17: Hair and Heels Drag Brunch. Wake up with a laugh by heading to brunch at The Pines. Doors open at 11 a.m.
July 17: Hair and Heels Closing Party. Bring your wig and best heels to the dance floor at The Pines. Doors open at 8 p.m.
July 18: Sherry Vine brings her latest show "Potty Mouth" to the Blue Moon, 9:30-11 p.m.
July 22: Big Red Miss Meghan Murphy. Listen to this musical performance covering styles from pop parodies to jazz at The Pines. Seating begins at 7 p.m.
July 27: The Boy Band Project. Allow this musical performance hosted by The Pines to transport you to the era of boy band craze. Seating begins at 7 p.m.
July 29: A Golden Girls Musical Adventure. Come watch this hilarious revamp of The Golden Girls hosted by The Pines. Doors open at 7 p.m. and show begins at 8 p.m.
AUGUST
Aug. 25: Coco Peru: Bitter, Bothered, and Beyond. Listen to Miss Coco Peru's take on the world in an evening performance at The Pines. Doors open at 8 p.m.
Aug. 27: The White Party with Chord Bezerra. Dress up in white and stay out late having fun at Diego's Bar & Nightclub. Music begins at 9:30 p.m.
SEPTEMBER
September 2: Hunks: The All Male Review. Stop by The Pines for a personal and intimate male dance show incorporating lights, choreography, costumes and music. Doors open at 7 p.m.
Rehoboth Beach summer 2022: 'Let's choose joy!'
Business owners excited for new season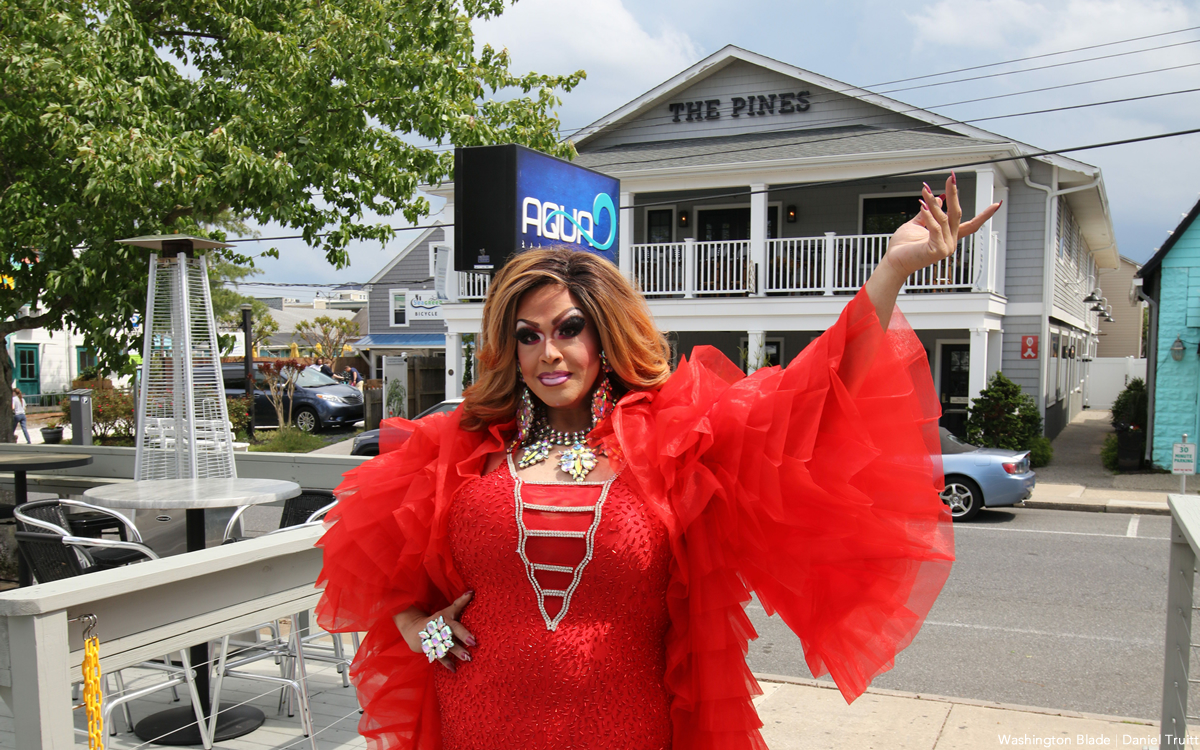 Your return to Rehoboth Beach for the 2022 spring and summer season should be exciting as we look to move past all the COVID cancellations and restrictions of the past two years.
Everyone in town has been working hard over the past year to make sure this summer is safe and fun. There are new businesses, over-the-top new dance parties, and other less welcome changes, like the loss of the Dolle's sign on the boardwalk.
Fewer than 1,500 people actually live in or own property in the town of Rehoboth Beach with the right to vote, yet the population swells to over 25,000 in the summer. Rehoboth wasn't always the gay-friendly town it is today, but the work of CAMP Rehoboth, the LGBTQ community center founded by Murray Archibald and Steve Elkins in 1991, helped changed all that. Now the community is not only welcoming but businesses work hard to attract the LGBTQ community to town. CAMP has new leadership this summer, including Wes Combs as the new president of the board. Executive Director David Mariner recently announced his resignation after three years; the acting director is Lisa Evans.
Combs recently announced CAMP is going through "a strategic planning process to carry the organization into its next chapter. CAMP is delivering critically important and impactful free programming to promote community well-being on all levels; to foster the development of community groups; to develop community space; to promote human and civil rights; to work against prejudice and discrimination; to lessen tensions among the community at large; and to help foster economic growth."
As you plan your return to Rehoboth, there have been some changes since last year. Aqua Grill reopened in April on Baltimore Avenue with a new menu. It remains the go-to spot for outdoor happy hour after the beach. Then there is The Pines across the street, a great place for dinner and a show. Plan on being at the beach July 16-17 for Hair and Heels weekend at the convention center, sponsored by The Pines, a dance and drag brunch extraordinaire. As if that's not enough, The Pines's owners along with Lion Gardner, former chef at the Blue Moon, are hoping to open Drift on Baltimore Avenue by the end of June. Lion has already prepared the menu for Drift and you can sample it many Sundays at The Pines in advance of the much-anticipated opening.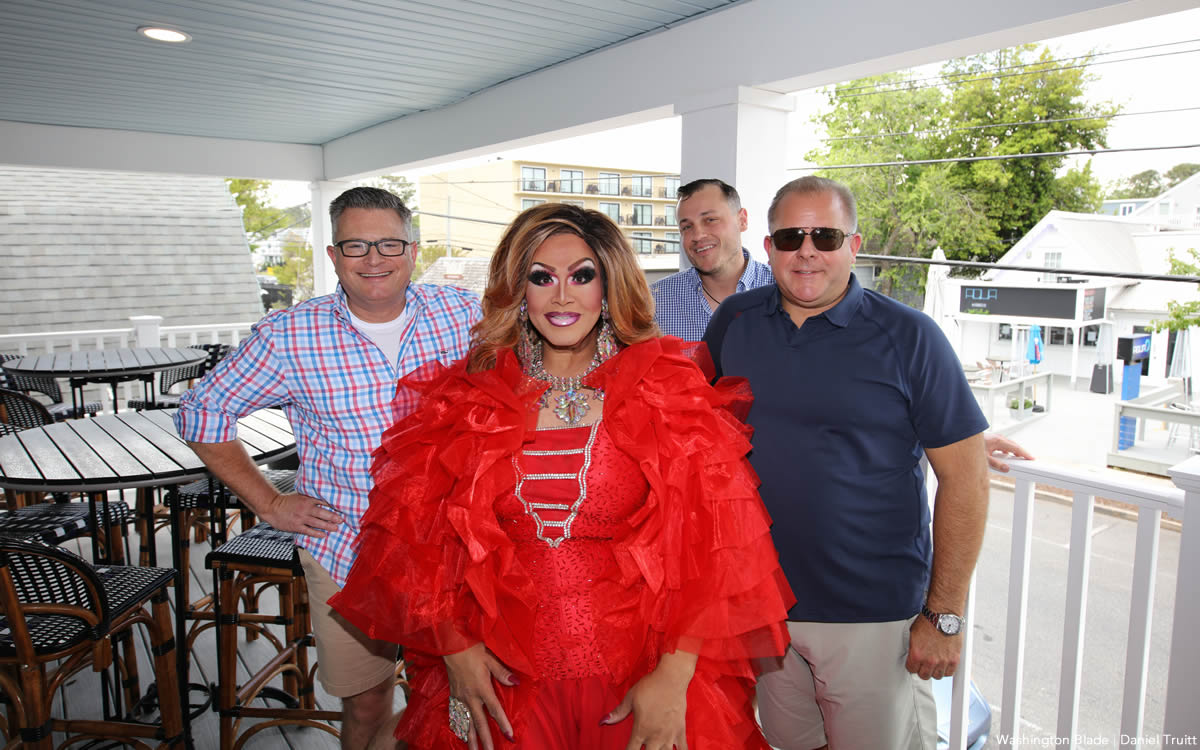 If you haven't been to Rehoboth since last summer, then you missed the grand opening of Freddie's Beach Bar on 1st Street. Freddie Lutz is planning exciting things for his first full season at the beach and has already hosted the ageless Pamala Stanley, who left The Pines in the off season.
Another hotly anticipated newcomer is Red, White and Basil, which closed its D.C. location in Adams Morgan and is preparing to open on Route 1 just outside of town. It's owned by Mark Hunker and Jeff McCracken of Duplex Diner fame; the two also own Jam (best avocado toast in town) and Eden in Rehoboth and recently acquired Coho's Market & Grill on Rehoboth Avenue.
Also this off-season, the long-awaited Agave Mexican restaurant opened on Route 1 in Rehoboth, an offshoot of the ever-popular Lewes location. The huge bar is gorgeous but arrive early as it's always packed. The authentic mole sauce can't be beat.
Ava's Pizzeria and Wine Bar also opened in the off season at 29 Baltimore Ave. It's part of a small local chain and a comfy spot for good pizzas, wine, and more. Speaking of wine, the new Unwined wine bar is coming soon to the old Azzurro restaurant spot, which closed for good during the pandemic. The second-floor outdoor deck is one of the best spots in town.
Also new this year is Above the Dunes in the old Greene Turtle space on the boardwalk. Rehoboth has a surprising dearth of outdoor, waterfront dining so the transformation of the old Turtle with its overwhelming number of blaring TVs into the bright, inviting Dunes is a welcome development. The staff here are incredibly friendly and the view is all ocean. The menu includes some healthful alternatives to all the boardwalk grease and fries, including a tuna poke and Korean salmon bowl. Don't miss it.
President Biden and first lady Jill Biden recently visited their home at the beach and took to the bicycle path. Not sure if they will be able to do what they did in past seasons stopping in at Joe Mack's Double Dippers on 1st Street, but Joe hopes to see them sometime during the summer. I also know Lori Klein would love to see the first lady back during the 26th season at Lori's Oy Vey Café in the CAMP courtyard, picking up a sandwich for Joe like she used to. Even if she won't be there you should not miss Lori's famous chicken salad.
One of the great old standbys at the beach, celebrating its 23rd birthday, is The Purple Parrot Grill and Biergarten on Rehoboth Avenue. Owners Hugh Fuller and Troy Roberts make everyone feel welcome with consistently good food, entertainment, and a handsome group of friendly bartenders and managers. Fuller said, "The town has an excitement about it that has been building since last year. If the last few months are indicative of what's ahead it's going to be a record-breaking summer." He kidded that if you are part of the excitement, then "don't complain about the crowds, or traffic, sure to be at the beach."
Then there is the iconic Back Porch on Rehoboth Avenue; as locals know, weekend brunch at the cozy bar is one of the town's most charming and unforgettable bites. Of course, Meghan Kee's collection of restaurants, including La Fable, Dalmata, Houston White and the new Bramble and Brine at The Buttery in Lewes, continue to wow local foodies.
"The summers are always too short," Kee said. "With that in mind, I am looking forward to making this season the best I can for our guests and my staff. Seems that our region will be busy, booming, and bustling come Memorial Day. It's our duty as business owners and residents to give people what they come here for. Creative thinking and strategy got us all through the past two years, let's choose joy for this third COVID summer."
The Blue Moon is back offering some of the best fine dining in town along with drag and other entertainment; talented NYC pianist Nate Buccieri is expected to return for the season. Check Blue Moon's site for updates.
The gay-owned Port 251 offers drag brunch and a friendly bar where Blade Best Bartender nominee Zane Rego holds court. The fabulous Holly Lane remains behind the bar at Cafe Azafran. Check out Goolees Grill for one of the best breakfasts in town. The Coffee Mill is ready and owner Mel Damascena told the Blade, "We are celebrating 30 years serving the local community. We have special events coming up including fundraising events to help community non- profits at both The Coffee Mill and the Mill Creamery right across from Coffee Mill serving local Hopkins's ice cream." Damascena also has Brashhh on 1st street, now celebrating nine years in business. Longtime Rehoboth business owner Steve Fallon has the always fun Gidget's Gadgets on Rehoboth Avenue and now a second place selling vinyl records, Extendedplay. He invites everyone to Rehoboth and says,"if you stroll the streets, appreciate the diversity and embrace the many shops and eateries, your stay will be memorable."
Back on Baltimore Avenue don't forget to stop in at mainstays like Elegant Slumming for exquisite jewelry and Philip Morton Gallery for art, and the delicious Frank and Louie's for sandwiches andItalian specialties. On Wilmington, Yolanda has remodeled Mariachi. Don't leave the beach without a gift for your pet from Critter Beach on Rehoboth Avenue and then further out on Rehoboth Avenue is Rigby's Bar and Grill and the popular Diego's Bar and Nightclub with regular entertainment and a bustling outdoor beach bar.
Remember that Rehoboth is also home to a vibrant community theater and here's hoping the town commissioners will not force it to leave town. Plan to see a show at the amazing Clear Space Theatre on Baltimore Avenue. This season's productions include "The Submission," "9 to 5," "Grease," and "Joseph and the Amazing Technicolor Dreamcoat."
Make your plans early as hotels and rentals are all booking fast.
10 LGBTQ events this week
Set sail on the Potomac and celebrate the beginning of summer in Rehoboth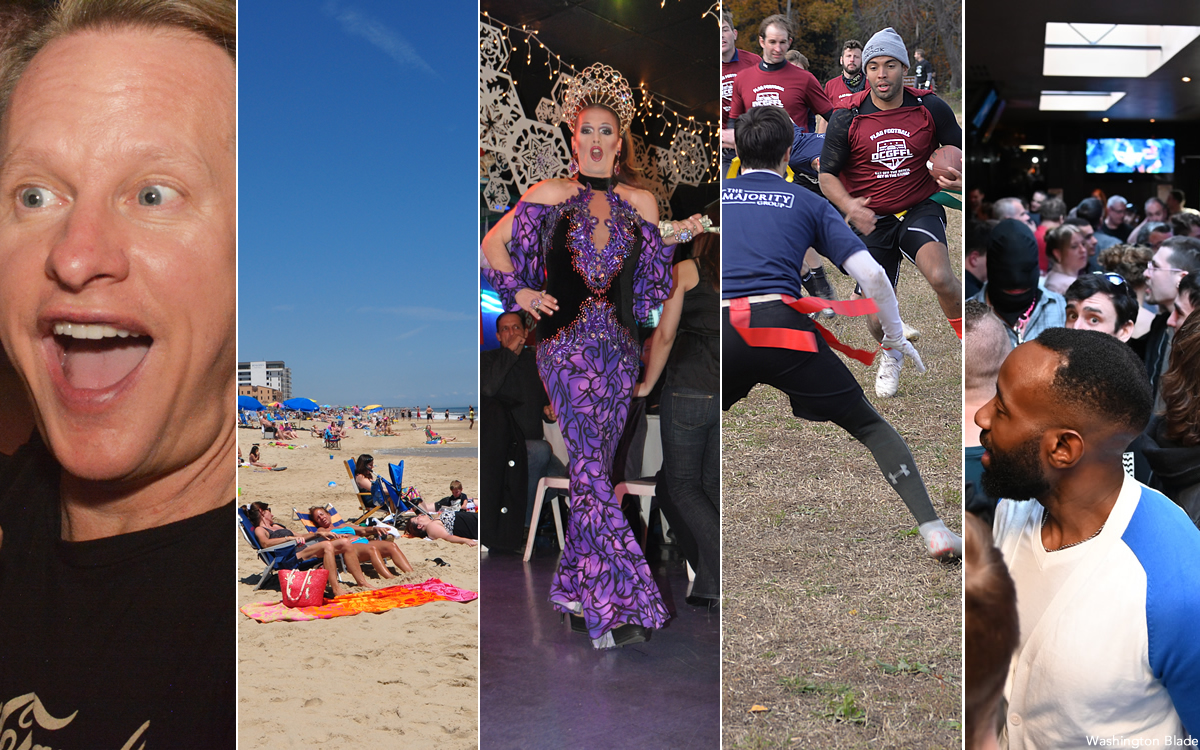 Below are our picks for some oDf the most fun and creative things to do this week in D.C. that are of special interest to the LGBTQ community.
Number Nine 11th Anniversary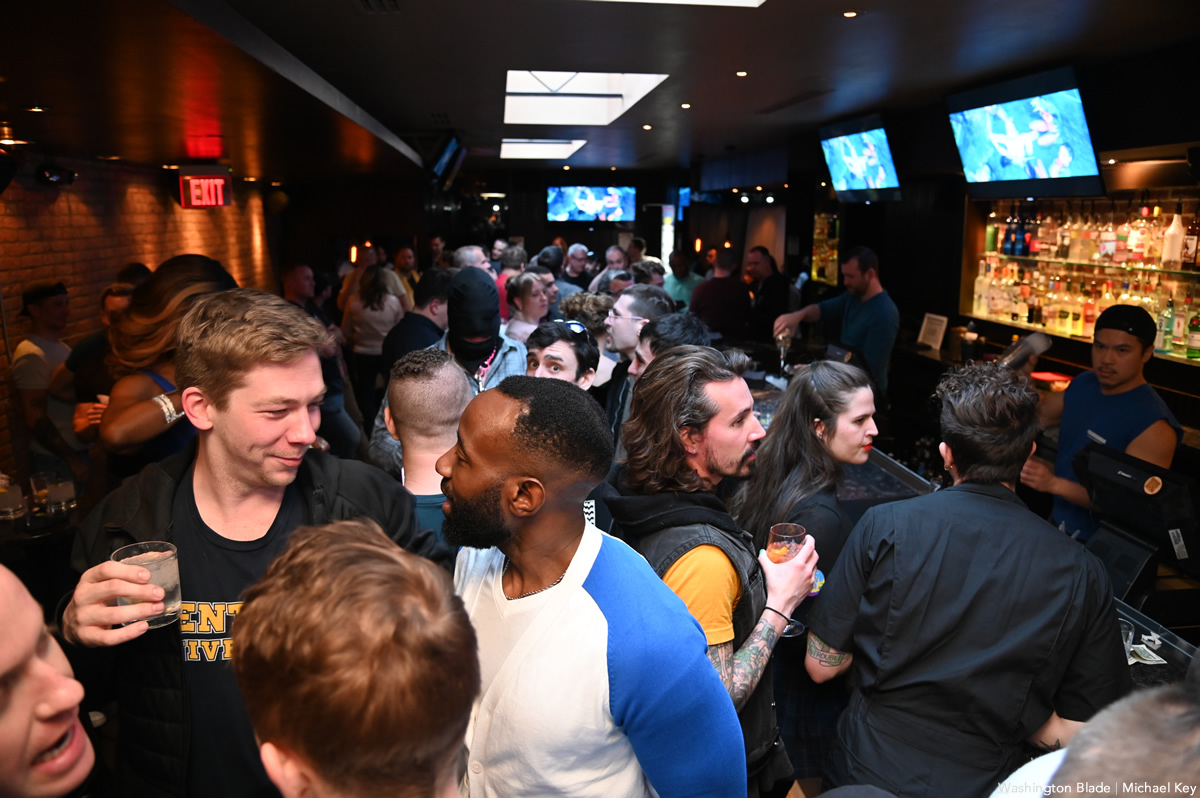 Wednesday, May 19
5 p.m.
Number Nine
1435 P Street, N.W.
Facebook
The gay bar Number Nine celebrates 11 years of business on Wednesday with an old school 2-4-1 happy hour.
DC Boys of Leather Happy Hour (fundraiser for DC Abortion Fund)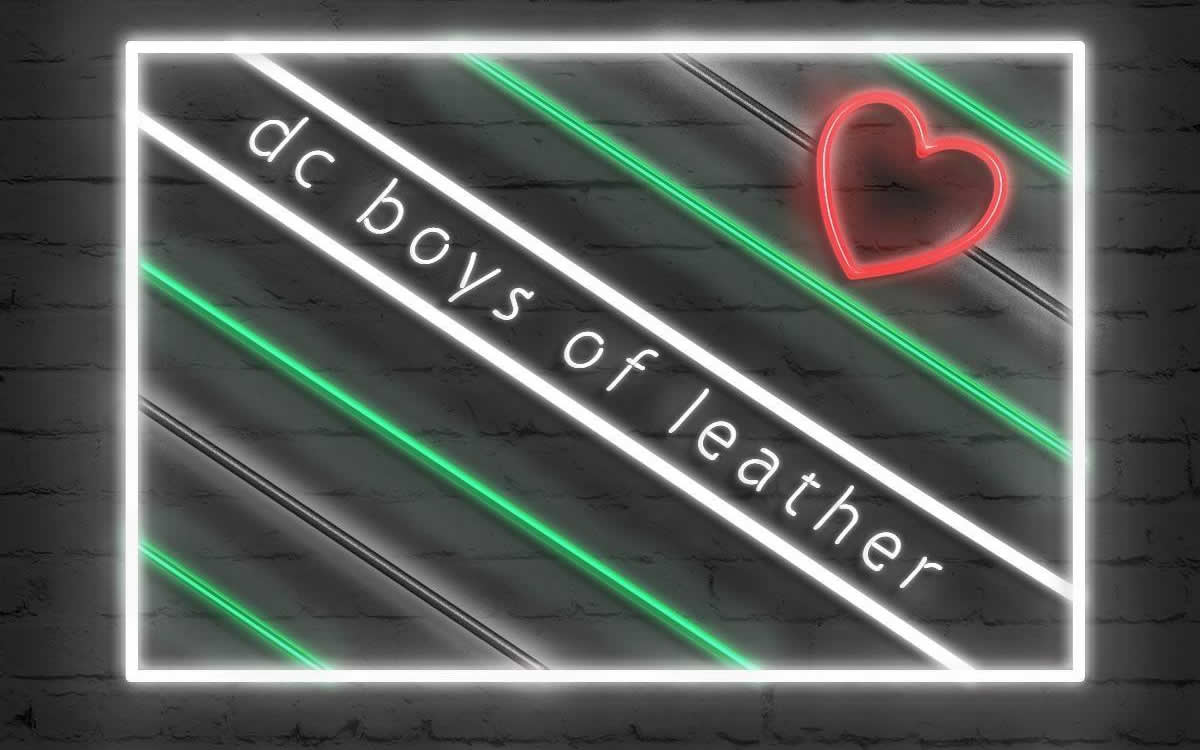 Thursday, May 19
6-9 p.m.
Trade
1410 14th Street, N.W.
Facebook
Join the DC boys of Leather for its monthly happy hour. This month's gathering is raising money for the DC Abortion Fund: a local DC organization that provides financial support for residents of and visitors to DC in their reproductive health care.
Taste of Point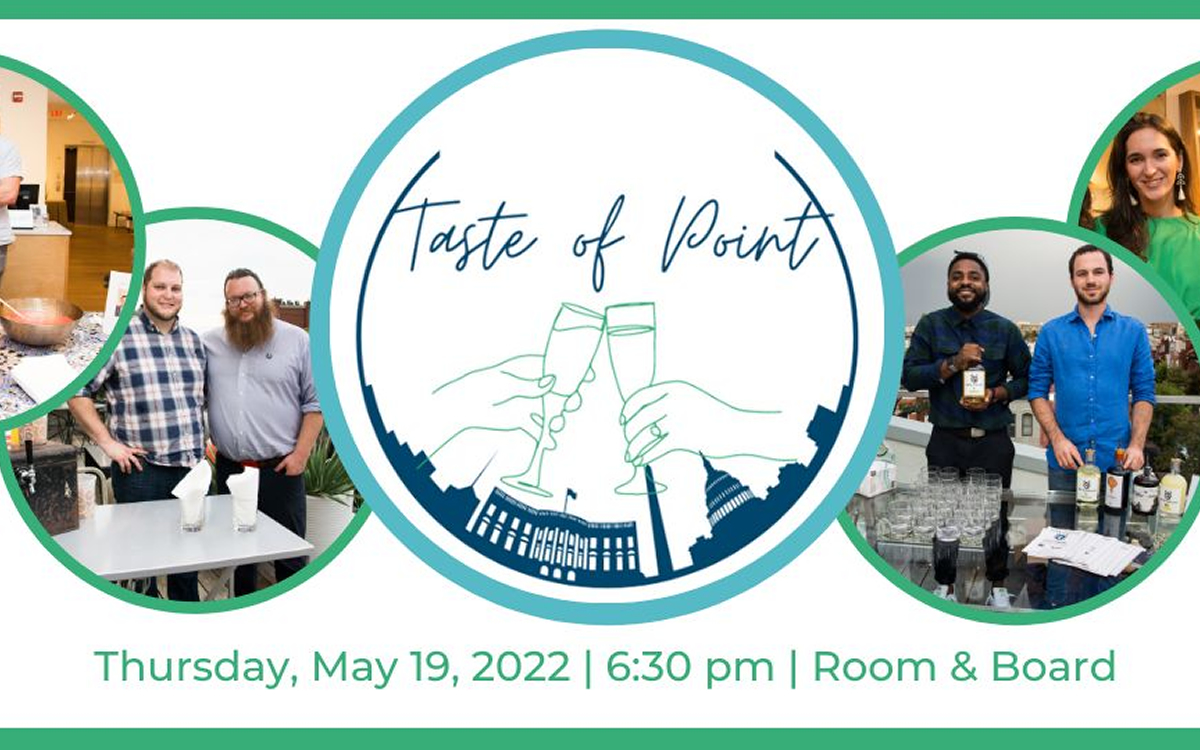 Thursday, May 19
6:30-8:30 p.m.
Room & Board
1840 14th Street, N.W.
$50-$100 advance / $120 door
Facebook
The Point Foundation, an organization that provides LGBTQ youth scholarships and mentorships, is holding its "Spring Garden Party" on May 19th at Room & Board. Several local restaurants are participating.
Blade Summer Kickoff Party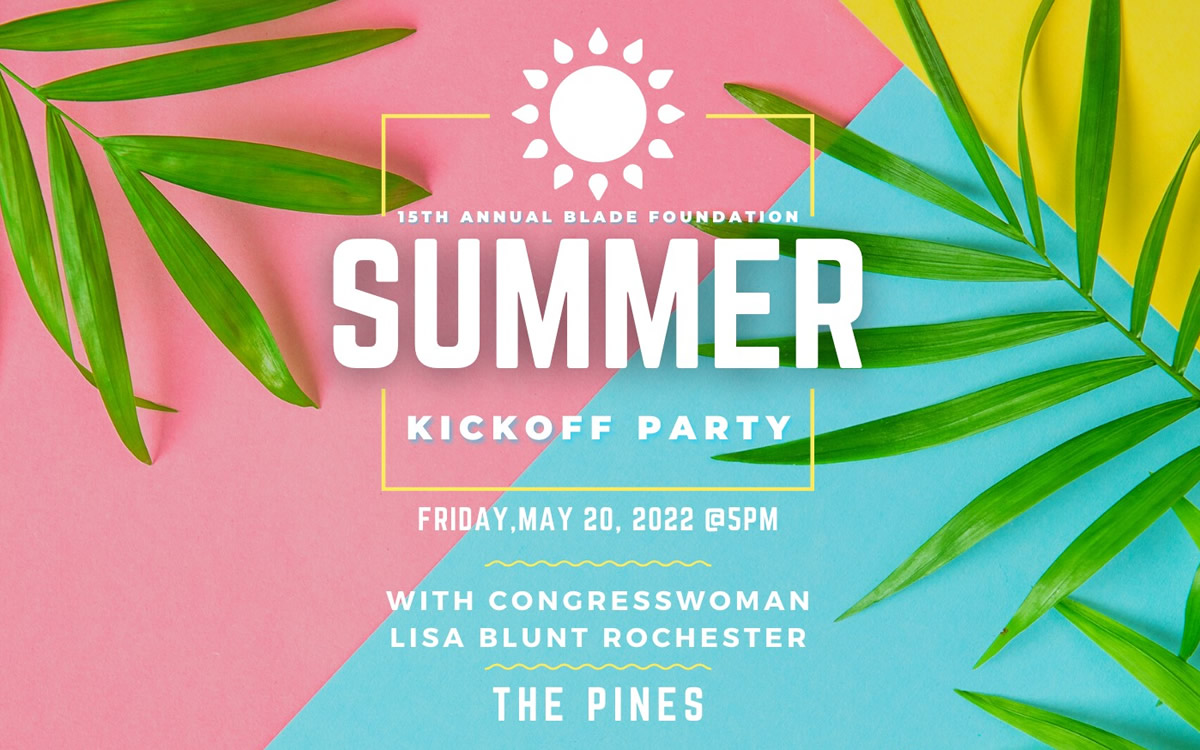 Friday, May 20
5-7 p.m.
The Pines
56 Baltimore Avenue
Rehoboth Beach, Del.
$20
Facebook
Join the Washington Blade for our 15th annual Summer Kickoff Party in Rehoboth Beach, Del. The special guest this year is Rep. Lisa Blunt Rochester.
Miss Freddie's 2022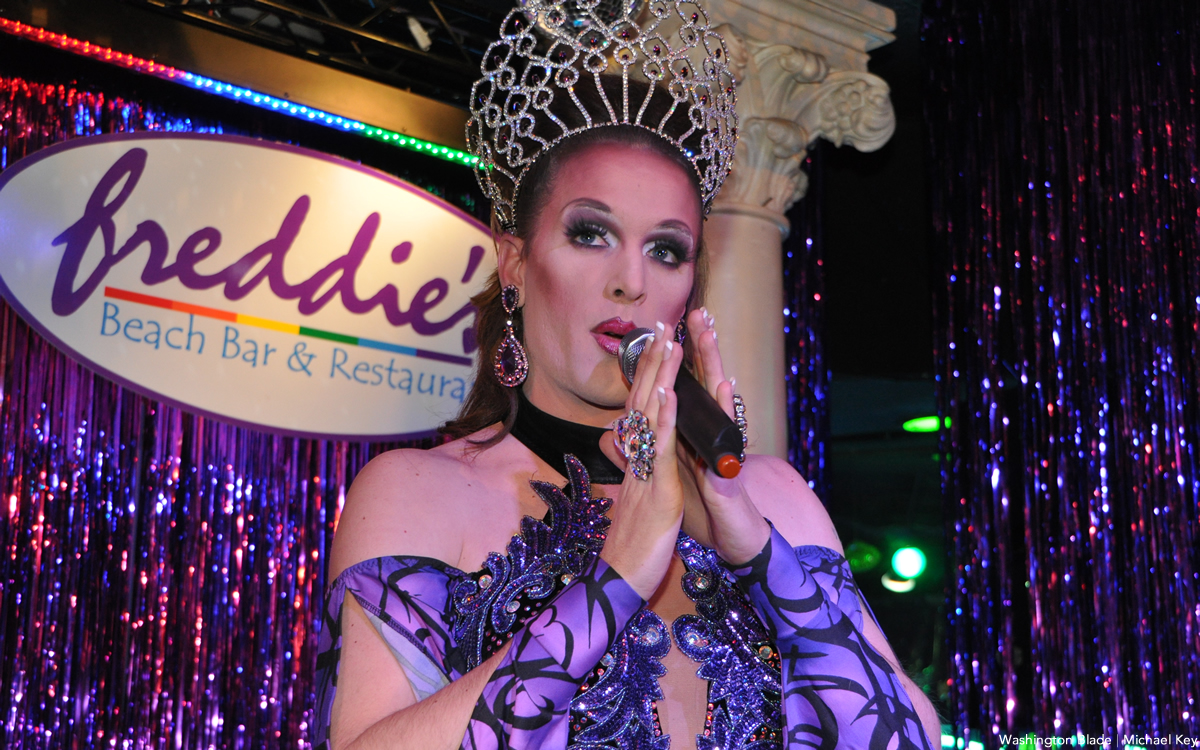 Friday, May 20
5-7 p.m.
Freddie's Beach Bar & Restaurant
555 23rd Street S
Arlington, Va.
$10 cover
Facebook
The annual Miss Freddie's drag pageant returns in person at Freddie's Beach Bar & Restaurant in Arlington, Va. on Friday.
Rough House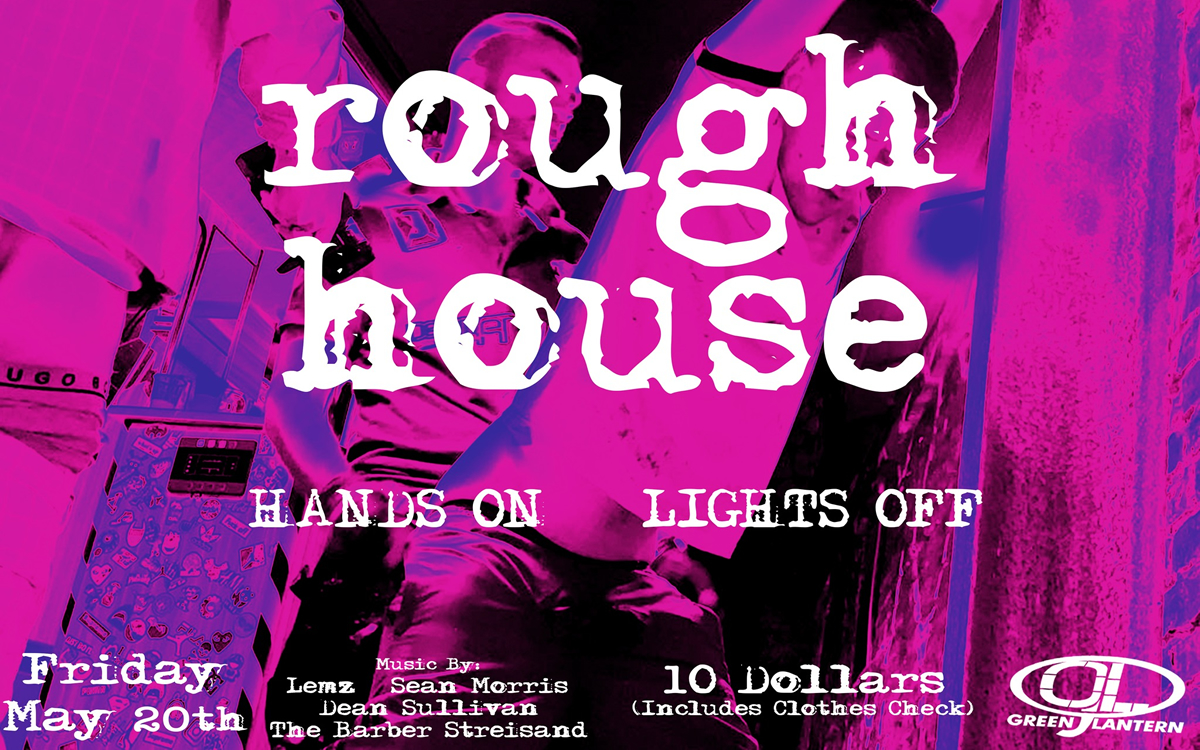 Friday, May 20
10 p.m.
Green Lantern
1335 Green Court
$10
Facebook
Join DJs Lemz, Sean Morris, Dean Sullivan and the Barber Streisand and check your clothes at the door for a night of "hands on, lights off" dancing.
Booty Cruise Tea Dance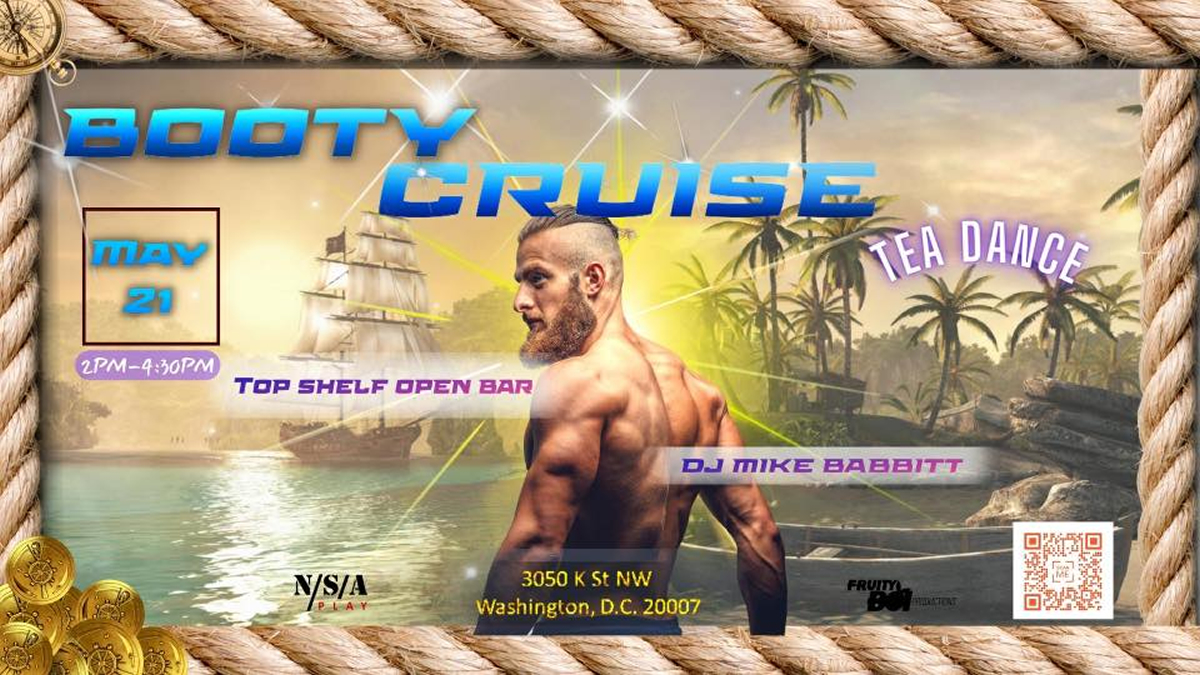 Saturday, May 21
2-4:30 p.m.
Potomac River
Meet at 3050 K Street, N.W.
$76
Facebook | Eventbrite
Set sail with Fruity Boi Productions & N/S/A Play on the Booty Cruise Tea Dance with an open bar on Saturday. The boat leaves promptly at 2 p.m.
Worthy Mentoring Pride Brunch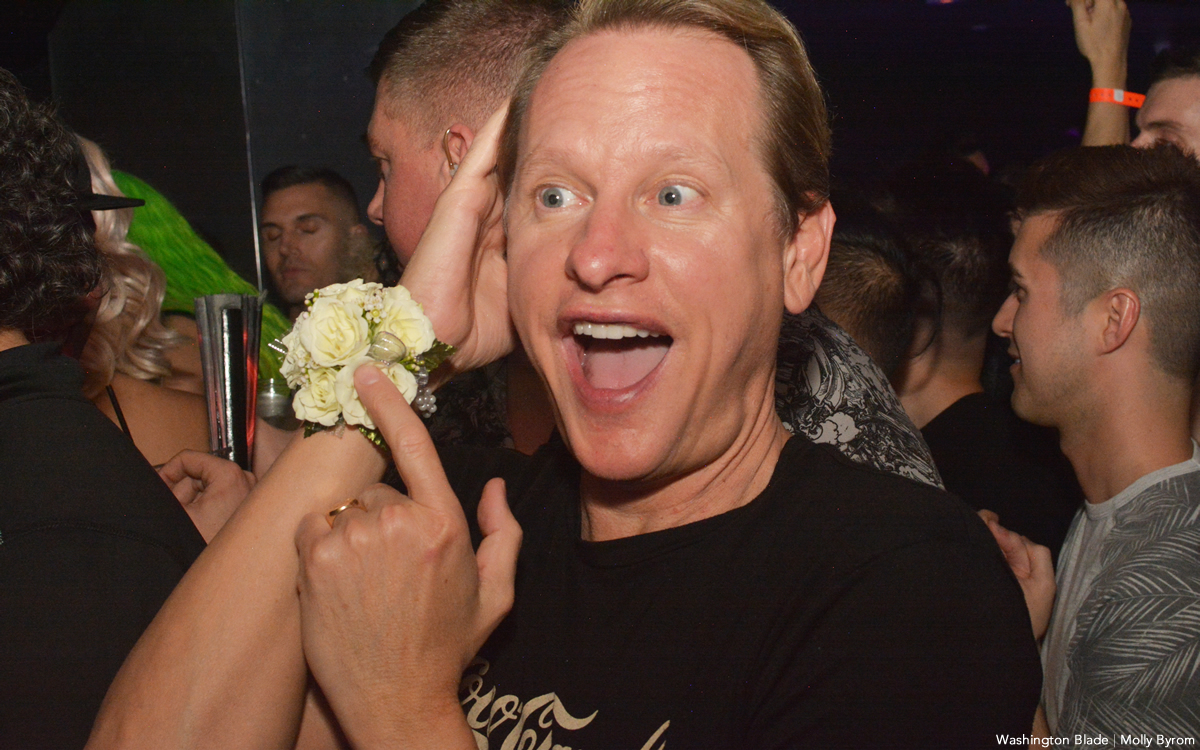 Sunday, May 22
12-3 p.m.
Four Seasons Hotel
2800 Pennsylvania Avenue, N.W.
$150+
Facebook | Website
Original "Queer Eye" guru Carson Kressley hosts the Worthy Mentoring brunch. With a gourmet brunch, bottomless drinks, multiple DJs, drag queens and a good cause, Sunday's event is one of the hottest tickets in town.
DC Gay Flag Football League Finals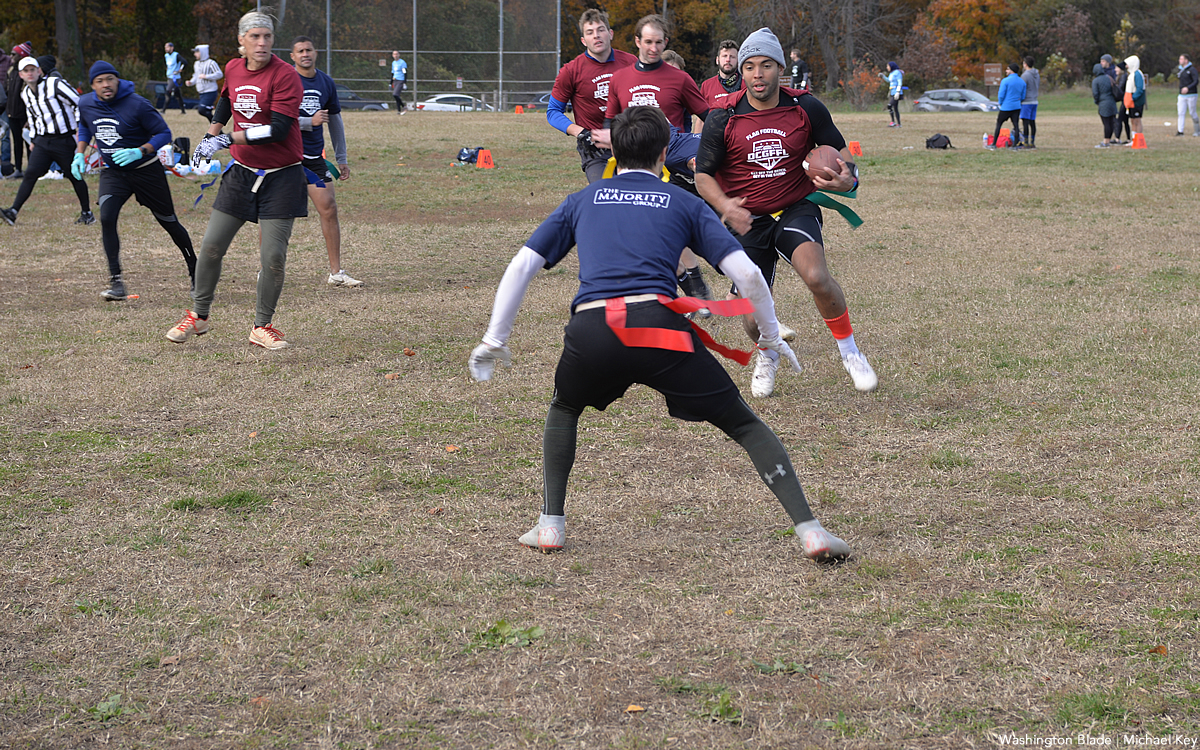 Sunday, May 22
games 10 a.m.-1 p.m. at Carter Barron Fields
afterparty and awards 3 p.m. at the Dirty Goose
913 U Street, N.W.
Website
The D.C. Gay Flag Football League holds their final games of the season at Carter Barron Fields and then celebrates with an end-of-season party and awards ceremony at the Dirty Goose on Sunday.
Onyx Code Red: Crimson Cosplay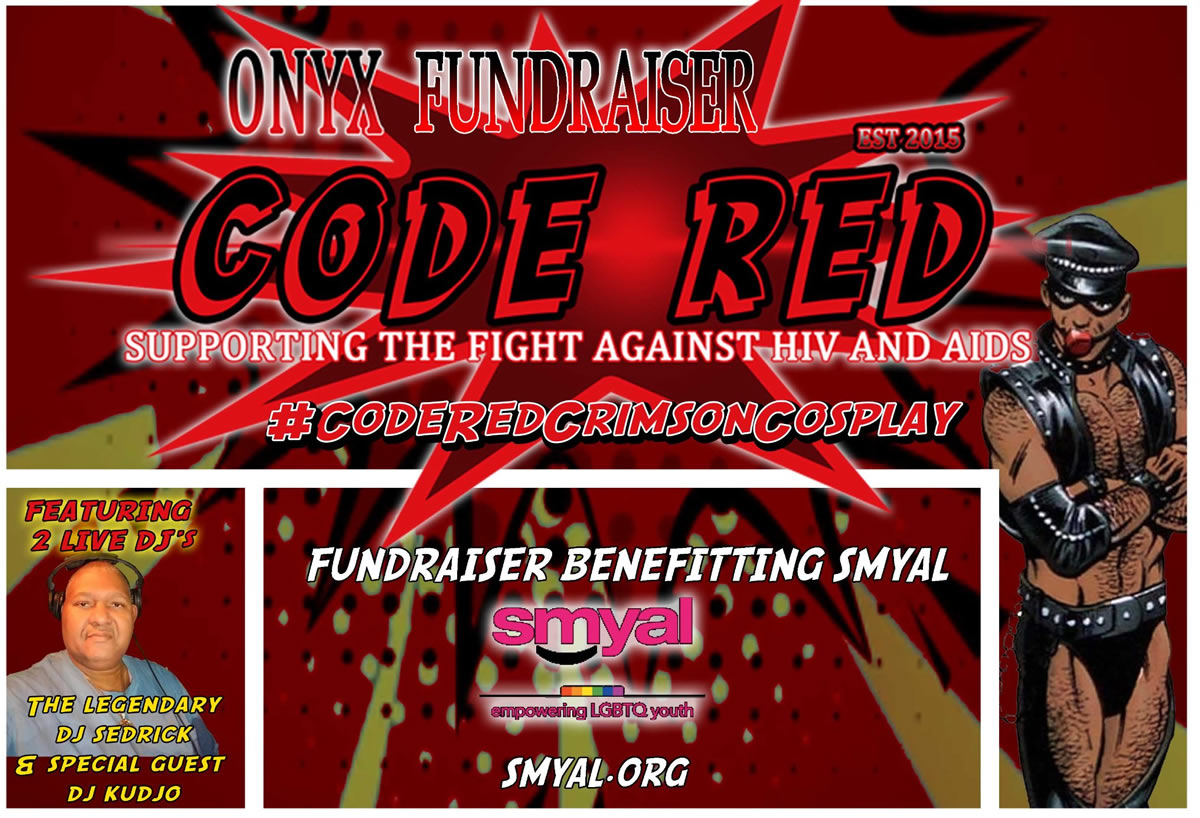 Sunday, May 22
9 p.m.-2 a.m.
5380 Eisenhower Avenue, Suite C
Alexandria, Va.
$25-$100
Eventbrite
Break out your leather, fetish, and kinky looks for a night of fun and a great cause. Red is the color, cosplay is the theme on Sunday night.
If you would like to let us know about an upcoming event, email [email protected] with details.