June 10, 2020 at 8:42 am EDT | by Joshua Keller
3-way race for mayor in Rehoboth Beach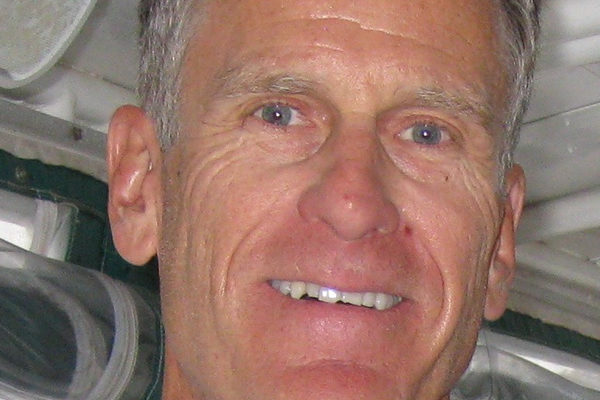 Incumbent Mayor Paul Kuhns is set to face off against former longtime commissioner Stan Mills and current commissioner Edward Chrzanowski in the Rehoboth Beach election on Aug. 8.  
Kuhns unseated 30-year incumbent Sam Cooper in 2017 to become mayor of the resort town. His election signified a new direction for a city government that had long been seen as prioritizing the interests of homeowners over those of businesses.
So far in his term, Kuhns has strengthened the partnership between city government and Rehoboth Beach Main Street, updated the website to ease use for visitors, and avoided expensive projects that would lead to tax increases such as the Cooper-led new City Hall.
"Some in the business community said Kuhns didn't move fast enough," said Peter Rosenstein, who is active in Rehoboth life and politics. "He had a fine line to walk between the business community and homeowners and some now question whether he did it well enough."
Kuhns sees helping businesses as a way to help everyone in Rehoboth.
"Property values are where they are because people want to be in Rehoboth not just to own property, but to visit our shops and our restaurants," Kuhns told the Blade.
In a town with so many gay-owned businesses, Kuhns' pro-business platform naturally leads to a pro-LGBT platform. A gay-friendly head of city government came as a welcome change from Cooper, who eventually gained some gay support by the end of his tenure after years of supporting efforts to keep Rehoboth "family friendly."
Stan Mills served most of his time as a commissioner during Cooper's tenure and his election would be seen as a return to an administration that Kuhns describes as "not very pro-business at all."
Mills faces questions about his support for gay residents stemming from his 2011 use of a rarely enforced ordinance to target businesses, some of them gay owned, for hosting late night drinking and dining on outdoor patios. Mills' invocation of the ordinance led to a raid of the gay-owned Aqua Grill and the arrest of its then-owner Bill Shields. The Delaware State Public Integrity Commission issued an opinion stating that Mills may have violated a state conflict of interest law because he owns a bed and breakfast located next to the gay bar Blue Moon, which has a patio.
"Stan Mills is a well-known entity and will have the support of some of the homeowners who want to go back to the way things were with Cooper," Rosenstein said.
Mills could not be reached for comment.
Also running for Mayor is Edward Chrzanowski, who has served as a commissioner since 2019. Along with commissioner Lisa Schlosser, Chrzanowski led efforts to expand sidewalk space to promote social distancing during the pandemic.
The candidacy of Chrzanowski, who's gay, may complicate decisions for some gay voters who might otherwise be inclined to support Kuhns.
Two other openly gay candidates will be on the ballot. One is Purple Parrot owner Hugh Fuller, who is running for a nonresident spot on the city commission; the other is Patrick Gossett, a longtime former commissioner who seeks a return to office.
Fuller and Gossett are two of four candidates running for two open commissioner seats. The others are former Commissioner Jay Lagree and planning commission member Rachel Macha. Lagree served as a commissioner for 10 months after he was appointed to fill Kuhns' slot after he defeated Cooper for mayor.
In response to the COVID-19 pandemic, the city sent a message to voters suggesting they apply for absentee ballots. In the 2017 election about a third of voters sent in their ballots by mail, a figure that Kuhns anticipates will double this election.
More absentee voting may harm Mills' electoral prospects by diluting the voting share of permanent homeowners more likely to vote in person.
Whoever takes office will be tasked with recovering the Rehoboth economy from damage wrought by the pandemic and implementing the Comprehensive Development Plan expected to be released sometime in 2021.