June 17, 2020 at 12:42 pm EDT | by Lou Chibbaro Jr.
Pinto far ahead in Ward 2 D.C. Council special election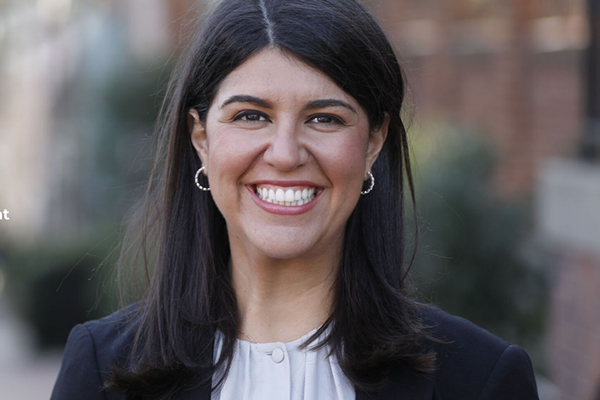 Former D.C. Assistant Attorney General Brooke Pinto had a lead of more than 1,300 votes over her nearest rival in Tuesday's Ward 2 D.C. Council special election in a seven-candidate race, according to preliminary results released by the D.C. Board of Elections on Tuesday night.
The special election took place two weeks after the city's June 2 Democratic primary election in which Pinto emerged as the winner in the Ward 2 race. She finished ahead of Foggy Bottom Advisory Neighborhood Commissioner Patrick Kennedy by a margin of 28.36 percent to 25.04 percent in an eight candidate race.
Kennedy and most of the other candidates who finished behind him, including gay Logan Circle Advisory Neighborhood Commissioner John Fanning, who finished in fifth place, suspended their campaigns for the special election and endorsed Pinto.
Similar to all of the other candidates in the primary and special election, Pinto expressed strong support for LGBTQ rights during the campaign.
The special election was called after longtime Ward 2 Council member Jack Evans (D) resigned in January after it became clear that his Council colleagues were about to expel him from office for charges of multiple ethics violations. Evans then became a candidate in the primary for the seat from which he had just resigned, but he finished far behind in seventh place with 3.29 percent of the vote.
If Pinto is declared the winner of the special election as expected she will fill the vacant Ward 2 Council seat until the winner in the November general election takes office on Jan. 2, 2021. Most political observers are predicting Pinto, who is now the Democratic nominee, to win in the November election. Among those running against her in the general election is Republican Katherine Venice, who has expressed strong support for LGBTQ rights and has come out against the re-election of President Trump.