June 17, 2020 at 1:07 pm EDT | by Kaela Roeder
Bisexual Howard County Board of Education member loses reelection bid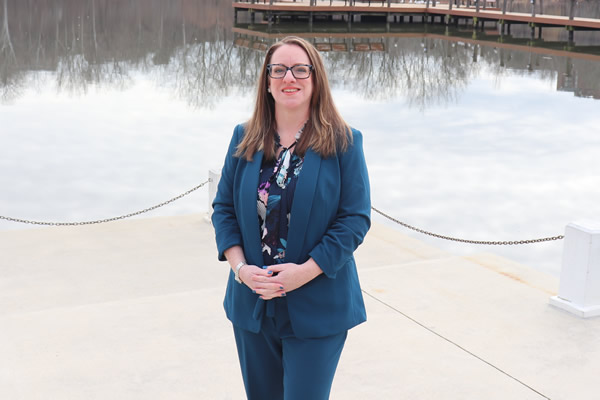 Serving on Howard County's Board of Education since 2016, Kirsten Coombs decided last May to come out as bisexual.
Coombs said despite not winning reelection in the June 2 primary for District 4, the community has been accepting of her. She said she does not attribute her loss to coming out.
"I think that the district in which I live is pretty progressive. And people care more about your involvement — and engagement — and intelligence," she said. "And, it didn't really matter being in a same-sex relationship or not. They want to know that you're a hard worker and that you share their values."
Coombs said being LGBTQ has given her an advantage while serving on the board.
"I think it's made me more supportive — just in general — of all under-represented groups," she said. Before she formally came out, she had been an active ally for LGBTQ people, she said.
When Coombs came out, she also announced that she was in a same-sex relationship with another community member in Howard County. They met while working on school board policies together.
Coombs has a daughter, and her partner has two sons. Coombs said she was most nervous about people respecting their children when she made the decision to come out.
"You know — making sure that people are respectful of boundaries and that kind of thing; it hasn't been too bad," she said. "I'm grateful that we're raising our children to be accepting of all and to know that there's not a stigma with love. Love is love."
While Coombs has been in office, she said she has been in support of "diversifying" the curriculum. She has been supportive of adding LGBTQ history to school curriculums. Coombs also said Howard County is looking into expanding that effort to include African American, Asian, and Latino history.
Coombs said she believes she lost the election because she voted in favor of redistricting several schools for the 2020-2021 school year in Howard County last year.
"I think there's an irony that it's more acceptable to be gay in Howard County than to deal with socio-economic and capacity issues [with] redistricting," Coombs said.
Coombs said that Howard County is one of the fastest-growing counties in terms of students in Maryland. Because of this, decisions had to be made on redistricting schools to alleviate overcrowding and address inequalities of students in the "concentrations of poverty" in the area, she said.
Coombs also attributed her loss to the coronavirus pandemic, as it restricted her from actively campaigning in her district.
Coombs was originally motivated to serve on the board in 2016 because she was unhappy with the allocation of resources in her daughter's elementary school. Coombs has a background as an accountant and felt she could improve the financial decisions being made on an administrative level.
"While I lost, I feel that the community and others have been really supportive of my new relationship and it was a difficult decision to make to come out in a public — you know as a public official — with children involved. But, Howard County is a special place and that has been encouraging."
Jen Mallo and Sezin Palmer will be continuing on to the general election in November to represent District 4 on the board.