June 17, 2020 at 2:27 pm EDT | by Philip Van Slooten
FreeState Justice announces new executive director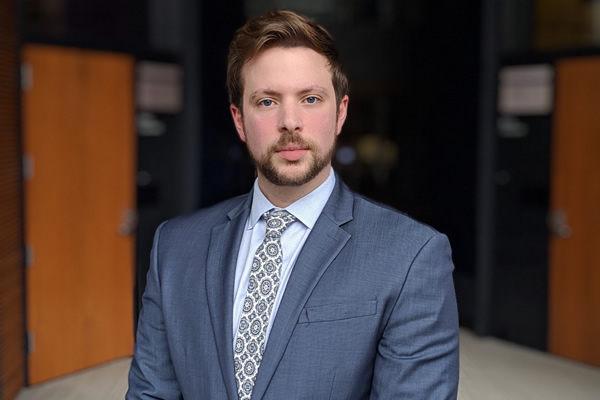 FreeState Justice has announced Jeremy LaMaster will succeed Mark Procopio as executive director.
LaMaster started on Monday, although Procopio will remain through July 1 for a smooth transition.
Procopio was FreeState Justice's executive director for more than three years. A press release notes the organization during his tenure doubled in size and advocated for several pro-LGBTQ bills in the Maryland General Assembly.
LaMaster takes over during a time of global protests over racial inequality following the May 25 killing of George Floyd by then-Minneapolis police officer Derek Chauvin.
"We need to work towards equity to dismantle the systemic barriers, like police brutality, built around those in our community most at risk of discrimination," said FreeState Justice in the press release that announced LaMaster's hiring. "We support and are grateful for the work of our partners, like Baltimore Safe Haven and Equality Florida in advocating for justice for Black LGBTQ people, particularly Black trans people, and holding those in power accountable today and every day."
Baltimore Safe Haven on June 5 held a Black Trans Lives Matter rally and march, which was featured in a Time magazine cover story.
"I join FreeState Justice with a mixture of excitement, somberness and resolve as anti-Black racism, violence and COVID-19 damage the LGBTQ communities of Maryland," said LaMaster in the release. "Despite our progress, LGBTQ Marylanders continue to struggle, especially Black, trans, immigrant and low-income members of our communities. I look forward to serving and leading in partnership with our most vulnerable populations as we rally to navigate the shifting landscape to ensure fair treatment of all LGBTQ people in law and society."
Procopio said he was "thrilled that Jeremy will be joining our team" and is confident the organization will continue to "push for a more just and equitable Maryland for every LGBTQ person."