'Love, Victor' is wobbly spinoff series of hit gay rom-com 'Love, Simon'
'Simon' actor Robinson returns as narrator, producer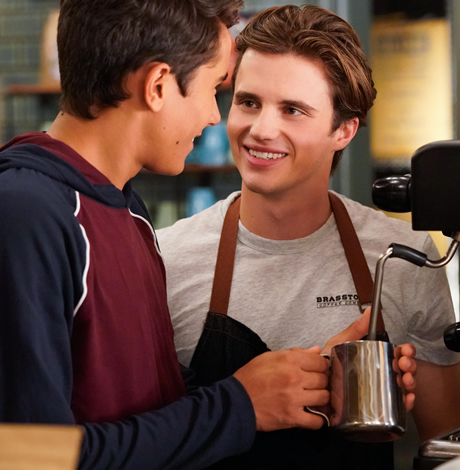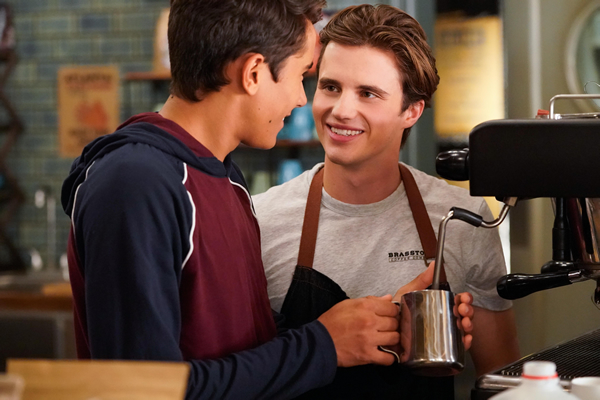 Two years ago, openly gay media tycoon Greg Berlanti (director of "The Broken Hearts Club" and creator of over a dozen LGBT-friendly DC Comic Multiverse series on the CW) hit it big at the multiplex with "Love, Simon," the first mainstream big-screen rom-com about gay teens.
This year, Berlanti's screenwriters, Isaac Aptaker and Elizabeth Berger, try to recreate the magic with a small-screen reboot called "Love, Victor."
The new series, now streaming on Hulu, is pleasant but bland.
"Love, Simon" is centered on Simon Spier (Nick Robinson), a senior at Creekwood High School outside of Atlanta. He knows he's gay, but he's afraid to come out. He gets caught up in a blackmail scheme and his own selfish behavior, but everything works out when he finally comes out of the closet and kisses the boy of his dreams on the Ferris Wheel at the Winter Carnival.
The movie was a popular and critical success. Despite an awkward tone-deafness about class, "Love, Simon" was an important milestone in LGBT cinema. In addition to Robinson's charming lead performance, the movie featured a great supporting cast (especially Josh Duhamel as Simon's goofy dad, Talitha Bateman as his little sister and Natasha Rothwell as a frazzled drama teacher) and a well-deserved feel-good ending.
"Love, Victor" picks up a year later. Victor Salazar (Michael Cimino) has transferred to Creekwood High in the middle of his sophomore year; his family has reluctantly relocated from Texas to Georgia when his father starts a new job. He quickly hears about the legendary Simon Spier and the two start to message each other.
Victor also meets his geeky neighbor Felix who shows Victor around school and takes him to the Winter Carnival. Everyone is there: Victor's parents Armando and Isabel, whose relationship is going through a rough patch; Victor's flamboyant younger brother Adrian; and his sullen sister Pilar, who misses her boyfriend back in Texas; the smart and sensitive Mia, who shares a Ferris Wheel ride with Victor; the popular Lake, whom Felix has a secret crush on; the bully Andrew; and the adorable Benji, whom Victor is instantly attracted to.
Their stories unfold over the course of 10 half-hour episodes. Even though Aptaker and Berger have centered the show on the middle-class Catholic Salazar family, the material seems familiar, sticking closely to the movie and to similar teen dramas — and running into some serious roadblocks.
One of the biggest problems is the continued presence of Simon (straight actor Nick Robinson recreates his Simon role as narrator and also produced the series). Victor's messages to Simon overexplain everything and turn Victor into a much less interesting and appealing character. Simon's responses become boring and start to sound like empty platitudes. Cimino gets lost in the shuffle.
More seriously, Victor lacks much Simon's charm and sense of humor. He is also a much more manipulative character than Simon. He purposefully lies to Mia, to Benji and to his parents. It's not a pleasant trait.
A lot of guest stars (Ali Wong, Natasha Rothwell, Andy Richter, Mekhi Phifer) are wasted in badly written cameo roles, but overall, the supporting cast turn in fine performances. Ana Ortiz ("Ugly Betty") and James Martinez ("One Day at a Time") are excellent as Victor's parents. They are dealing with interesting issues in their relationship, but it's difficult to believe that they would ever turn their backs on one of their children. Mateo Fernandez is delightful as Victor's little brother Adrian, although the character needs much more screen time. Isabella Ferreira is good as Victor's sister Pilar even if her role gets a little monotonous.
Anthony Turpel and Bebe Wood nearly steal the show every time they're onscreen. They're funny, quirky and energetic and have a wonderful chemistry together. George Sear is endearing as Benji and Mason Gooding ("Booksmart") is surprisingly appealing as a bully with a heart of gold.
"Love, Victor" is a satisfying if somewhat predictable series. Along with some fine performances, the show has slick production values and solid pacing and the writers have a great ear for authentic-sounding dialogue. There are some serious problems with the writing, but these may be the result of transferring the material from the big screen to episodic television. ("Dear White People," for example, had similar problems during its first season.)
Hopefully, the show will have a more successful sophomore year. It will be fun to see these characters move in new directions.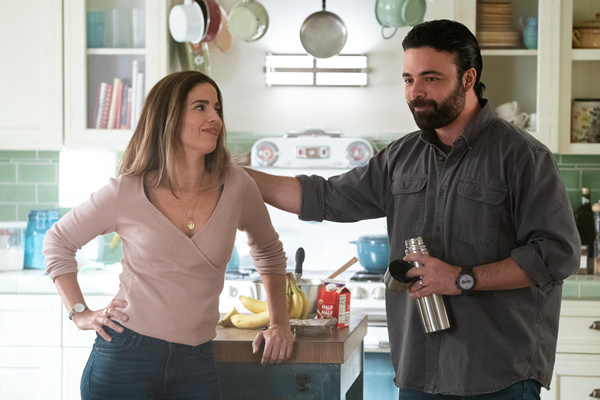 MTV 'True Life Crime' host reinvents genre
Dometi Pongo puts focus on victims of anti-LGBTQ violence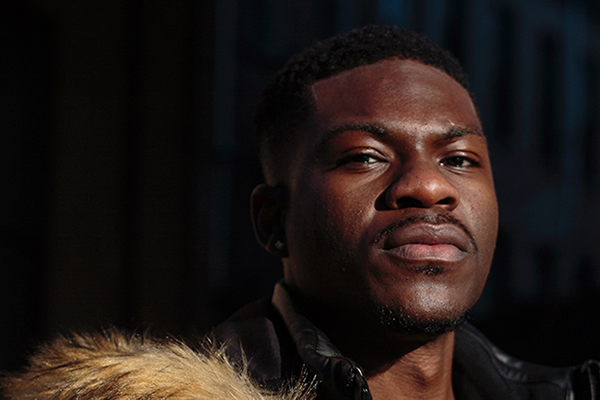 The last place most of us would expect to find a true crime show is on MTV. Yet that's exactly where you'll find "True Life Crime" and its host Dometi Pongo, who on Aug. 24 will take a journalistic deep dive into the Mississippi murder of trans teen Mercedes Williamson – just one of the brutal, tragic stories covered by the show since its debut in 2020.
They are the kinds of stories, of course, that make fans of the genre eagerly stay up late to binge watch old episodes of "Cold Case Files" or the latest Netflix serial murderer doc. But while those shows content themselves with being a guilty pleasure for their viewers, this one aims a little higher.
To begin with, it primarily covers violence against people from marginalized communities; and though it examines facts and evidence, those take a back seat to discussion of the social issues around the crimes. Instead of placing all the emphasis on the "how" and "who," the show puts it on the "why," taking the spotlight from the killer and shining it on the victim instead – a far cry from the kind of truncated treatment usually bestowed by mainstream news sources when covering crimes against marginalized people.
Pongo – a charismatic host whose passion for amplifying the stories of marginalized communities is tied to his roots in Chicago's south side – spoke to the Blade about the intentions behind the show, and the need to include the stories of LGBTQ victims.
BLADE: Besides the upcoming episode about Mercedes, this season has already covered two other cases involving anti-LGBTQ violence: the murders of Britney Cosby and Crystal Jackson, who were a lesbian couple, and Muhlaysia Booker, a trans woman of color. Did you come into the show wanting to bring visibility to these kinds of cases?
DOMETI PONGO: It's my connection to marginalized communities that made me want to do it, to talk about other marginalized communities that I'm not even a part of, but which deserve a voice as well. I'll be honest with you, at a high level I understood the dangers of homophobia and transphobia in our communities, but I didn't know the numbers. I didn't know how often victims were dead-named, how under-reported anti-trans violence goes. I didn't realize how deep this really got, until I was in the thick of it, reporting on these issues.
The first season we did the story of Kedarie Johnson, who was a gender-fluid teen that was killed in Iowa. That story really helped to open my eyes, and so for this season we wanted to double down.
BLADE: The show differs from other crime shows because it's more concerned with exploring motives and issues around the cases than it is about the facts. Is that a conscious choice?
PONGO: There's a conscious idea of either answering questions that the family never had answered, or looking at elements of the person's identity, or the world around the crime, and figure out how we can tell a fuller story. You know, in some states they can secure a murder conviction without proving motive, so you can have a family go through the entire litigation process, all the way up to the killer being convicted, and they'll never know why their loved one was killed. The pain that comes from that is gut-wrenching. So, aside from just taking you through the crime and how the person is caught, what can we add to the conversation that can give some solace to the families?
BLADE: As a host, you bring a lot to the show. You're great on camera and your passion really shines through – but you always deflect the attention toward the family and the community around the victim.
PONGO: Thank you, I appreciate you noticing that. I'm the lens through which the subject gets to tell their story. If I share something about losses and experiences that I have, it's because I know that human-to-human connection will help the subject open up. As journalists, we're told never to become the story – and now we're in this age where you have to have a social media presence, you have to have some charisma about you, you have to be a host of sorts. But I want to make sure that I'm a human first when I'm talking to these families, and I'm glad if that shines through.
BLADE: It does, and so does the fact that your show doesn't sensationalize the way others do. There's nothing tabloid about it.
PONGO: We do want to differentiate ourselves. Why would you come to MTV for a true crime story rather than other networks that have been doing them for years? We've got to put our bent on it. We're focused on talking to young folks who live in the pop culture space, and the "True Life" franchise is the perfect avenue for that, because it's all about the true lives of the subjects, and we wanted to be sure that that was highlighted.
BLADE: The focus on social justice issues certainly gives the show a youthful perspective.
PONGO: They say the young have the energy, and the elders have the wisdom, and we want to arm the energy of these young people – these bright, action-oriented young people who mobilized with the racial reckoning of 2020, who are leading the charge – we want to arm them with context and information about more stories, and how everything in our society kind of folds into what happens. Many of our episodes end with a call to action. Who do you call to change this law? Who do you email? As effective a tool social media is, so is voting, so is emailing legislators, so is getting involved in advocacy groups. We arm our audience with the information that they need to keep doing the great work they're doing.
BLADE: It's really activism taking the form of entertainment.
PONGO: That's it, 100 percent. I started out at a Black-owned radio station on the South Side of Chicago. Al Sharpton held the afternoon slot for his show, each host was very community oriented, so I cut my teeth at that intersection of information and social justice – but I'm also a fan of hip-hop, I'm a fan of music, so when I'm not doing "True Life Crime" I'm doing MTV News interviews with my favorite artists. Investigating that intersection of social justice and pop culture is where I think a lot of our power lies. I think that's where the young people are sitting right now.
BLADE: What do you hope they take away from these stories?
PONGO: If there's anything that I want people to take away it's this: After the show, whatever social justice issue we talk about, research it. Dig into it. That guilty pleasure feels a little bit less guilty if you do the work after that TV cuts off.
"True Life Crime" airs on MTV at 9 p.m. on Tuesdays. All past episodes are available to watch on the MTV website.
Show must go on- Lil Nas X's embarrassing wardrobe malfunction on SNL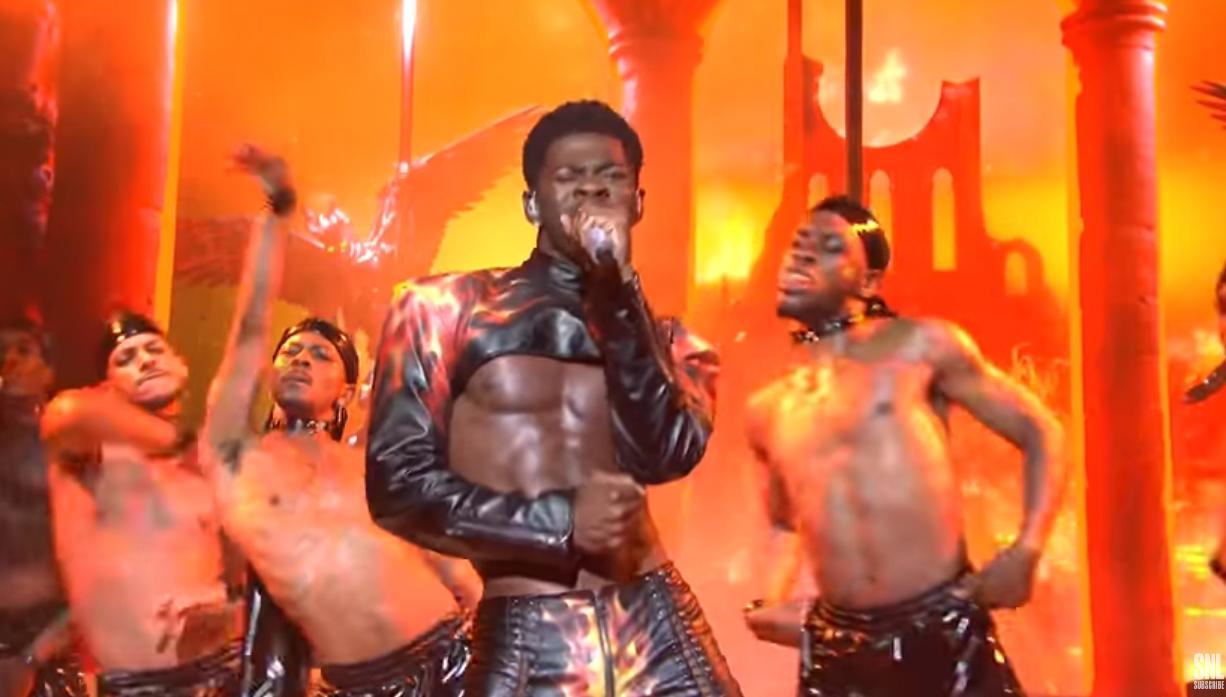 NEW YORK – Montero Lamar Hill, known by his stage name Lil Nas X, was performing his latest hit single 'Call Me By Your Name' from his album MONTERO on NBC's Saturday Night Live when his pants ripped at the crotch.
The openly out singer-songwriter- rapper glanced down then back up at the audience, covered the affected area with his hand and kept singing in what reviewers and commentators are calling "the gayest performance ever on national television" and "iconic."
WATCH:
Summer film and TV preview
The LGBTQ productions that will take you to the 'Heights'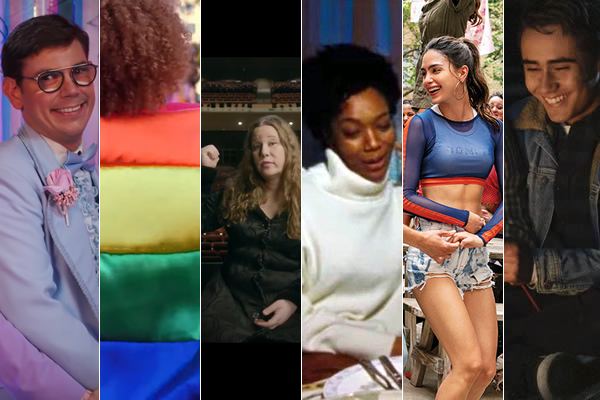 Summer is coming, once again, and this time it feels like a pretty big deal. For the first time in more than a year, we can look forward (fingers crossed) to a return to semi-normalcy, and it's reasonable to make plans for enjoying at least some of our time outside the socially distanced safety of our living rooms.
That said, the waning of COVID also means that the television and film industry has an embarrassment of accumulated riches ready to offer us – and even if we have binge-watched our way through the past 14 months, we say, "Bring it on!"
There's so much queer-flavored entertainment on deck in the coming few weeks that it can be a bewildering task to keep track of it all. Fortunately, the Blade is here to help, with our list of the movies and shows that seem likely to represent the cream of the crop.
First, the television:
PRIDE (May 14, FX)
This six-part documentary series from VICE studios may have already started, but it's a great kick off to Pride Season – and thanks to "FX on Hulu," it's easy to catch up at your leisure. Chronicling the struggle for LGBTQ+ civil rights in America from the 1950s through the 2000s, seven renowned LGBTQ+ directors explore stories of queer experience, from the FBI surveillance of homosexuals during the 1950s "Lavender Scare" to the "Culture Wars" of the 1990s and beyond, exploring the queer legacy of the Civil Rights movement and the battle over marriage equality. Offering profiles of familiar heroes like Bayard Rustin and Christine Jorgensen, as well as of lesser-known figures like Madeleine Tress and Nelson Sullivan, the show charts the evolution of LGBTQ+ rights and identities through interviews and archival footage to provide a valuable perspective on queer history, just in time for Pride month.
SPECIAL (May 20, Netflix)
Freshly dropped is the second and final season of this surprise hit series from Ryan O'Connell, a semi-autobiographical comedy about a writer with cerebral palsy (played by O'Connell himself) trying to navigate life in the Los Angeles "scene" as a gay man with a disability. The abbreviated (only four episodes) final arc follows Ryan as he tries to "get his shit together" after the disastrous events of season one – including a fight with his mother Karen (Jessica Hecht) that has left them estranged ever since – that have left him with a nasty case of writer's block. New relationships are also on the horizon for both Ryan and BFF Kim (Punam Patel), and the journey toward self-discovery and self-actualization takes center stage as this disarmingly charming and refreshingly unsentimental comedy – currently the only show on television to feature a disabled LGBTQ person as its main character – comes to a close. Max Jenkins, Charlie Barnett, Ana Ortiz, Utkarsh Ambudkar, Lauren Weedman, and Leslie Jordan are among those joining the show for season two, alongside returning cast members Marla Mindelle, Gina Hughes, and Patrick Fabian.
MASTER OF NONE (May 23, Netflix)
Returning for a much-anticipated season 3 is this acclaimed series, co-created by Aziz Ansari and Emmy-winner Alan Yang. Always strongly "queer-adjacent" thanks largely to the involvement of Lena Waithe, who played the lesbian character of Denise throughout the first two seasons and became the first Black woman to win a writing Emmy for the episode "Thanksgiving," based partly on her own experience coming out to her mother. In its third installment, the show takes a radical departure from following Ansari's lead character (struggling actor Dev Shah) and instead focuses all of its five-episode run on the relationship between Denise and partner Alicia (played by BAFTA-winner Naomi Ackie).
Directed by Ansari, who also co-wrote with Waithe, this new season touts itself as "a modern love story that intimately illustrates the ups and downs of marriage, struggles with fertility, and personal growth both together and apart." Judging from its past excellence, this new installment is likely to be one of the summer's best bets.
BALLERINA BOYS (June 4, PBS)
"American Masters" presents a portrait of Les Ballets Trockadero de Monte Carlo ("The Trocks"), an all-male ballet company that has captivated audiences for over 45 years with their signature style – classical ballet en pointe and in drag, delivered with a blend of rigorous technique and satire that challenges the rigid gender norms of the art form – while also delivering a message of equality, inclusion and social justice. This profile from director Chana Gazit follows the legendary troupe as they tour the Carolinas, and culminates with their 2019 performance at the Stonewall 50th anniversary concert in NYC. The hour-long doc broadcasts on June 4 (check your local listings), but it will also be available via the PBS video app in honor of Pride Month.
LOVE, VICTOR (June 11, Hulu)
The popular teen dramedy, inspired by the hit LGBTQ teen romance "Love, Simon," returns for season two as the newly out Victor (Michael Cimino) enters his junior year at Creekwood High. As his story continues, Victor faces challenges such as a family struggling with his revelation, his heartbroken ex-girlfriend Mia (Rachel Hilson), and the difficulties of being an openly gay star athlete – all while navigating the excitement of his relationship with new boyfriend Benji (George Sear). Odds are good that this continuation will deliver more of the same blend of heart, humor, and diversity that helped the first season become one of last summer's must-see highlights. Anthony Turpel, Bebe Wood, Mason Gooding, Isabella Ferreira, Mateo Fernandez, James Martinez, and Ana Ortiz also star.
REUNION ROAD TRIP: QUEER EYE FOR THE STRAIGHT GUY (June 17, E! Entertainment)
As part of the network's special event series, "Reunion Road Trip," the original "Fab Five" – Thom Filicia, Ted Allen, Kyan Douglas, Carson Kressley and Jai Rodriguez – reassemble in Los Angeles to do a makeover for Jai on his 40th birthday. As the group works their magic, they think back to their most heartfelt, meaningful makeovers and the impact on the LGBTQ community then and now, delivering a satisfying (and long overdue) trip down memory lane for fans of one of the most important and influential queer shows in television history. Airs at 9pm PT/ET.
Now for the movies:
PINK – ALL I KNOW SO FAR (May 21, Amazon Prime)
Amazon Studios launches its summer with this intimate documentary about award-winning performer and musician Pink as she embarks on her record-breaking 2019 "Beautiful Trauma" world tour and welcomes audiences to join her chosen family while trying to balance being a mom, a wife, a boss, and a performer. Directed by Michael Gracey ("The Greatest Showman"), this look into the private and public sides of a trailblazing artist – who is also a fierce and vocal advocate for the LGBTQ community, where she has long been a fan favorite – mixes footage from the road with behind-the-scenes interviews and personal material, giving audiences a glimpse behind the curtain of "the circus that she calls life."
THE SOUND OF IDENTITY (June 1, VOD)
This award-winning documentary from director James Kicklighter profiles international opera star Lucia Lucas as she becomes the first known transgender woman in opera history to perform a principal role. Capturing Lucas on the cusp of international stardom as she prepares for her historic performance at the Tulsa Opera, it showcases the collaborative process between Lucas and her mentor (renowned composer Tobias Picker), as they bring Mozart's "Don Giovanni" to life – with Lucas, a world-renowned baritone, taking the spotlight and all the pressures that come with it. Along the way, Lucas provides fresh insights into her transition, the professional risk she is taking, and what it means for those who follow. A must-see exploration of the role played by identity in our personal and professional lives, as well as a portrait of an artist at the height of her career.
JULIA SCOTTI: FUNNY THAT WAY (June 1, VOD)
Another documentary profile of a pioneering trans artist, this Susan Sandler-directed film takes audiences on an entertaining but emotional roller coaster as it follows the comeback of Julia Scotti – formerly Rick Scotti, who appeared on bills with Jerry Seinfeld and Chris Rock – after her transition during "a time when the words gender dysphoria and gender reassignment surgery were rarely heard." Shot over a period of five years, this inspirational doc tracks Julia's triumphant comeback, the rough life on the road, and the complex process of reuniting with her children, as her comedy becomes a shared language of identity, healing, and joy.
SUBLET (June 11, VOD)
Fans of steamy international LGBTQ cinema can look forward to this film from Israeli director Eytan Fox, whose haunting gay military romance "Yossi & Jagger" broke ground in expanding support for LGBTQ movies in Israel when it was released in 2002. In his latest offering, 50-something American writer Michael (John Benjamin Hickey) travels to Tel Aviv on assignment, where he sublets an apartment from local student – and sexual free spirit – Tomer (Niv Nissim). The young man quickly becomes his tour guide, and as the two spend time together, they soon find themselves exploring more than just the city – despite the clash of generational attitudes between them. Slated to debut at the cancelled-due-to-COVID 2020 Tribeca Film Festival, it's getting the release it deserves, as a reminder that Pride stretches across all borders.
RITA MORENO: JUST A GIRL WHO DECIDED TO GO FOR IT (June 18, in Theaters)
Directed by Mariem Pérez Riera, this documentary profiles its EGOT-winning subject with a look at her 70+ year career, following the beloved performer from her poverty-stricken youth in Puerto Rico, through her time as an all-purpose "ethnic stock player" in Hollywood (even after the triumph of becoming the first Latina actress to win an Oscar for her role in "West Side Story"), and her eventual rise to the iconic status she enjoys today. It also chronicles not only Hollywood's not-so-hidden history of racism, sexism, and abuse, but Moreno's personal struggles – including a toxic relationship with Marlon Brando and her own bout with serious depression – before her talent and resilience allowed her to triumph over adversity, break barriers, and forge a path for new generations of artists to come. The film features extensive interviews with Moreno, as well as George Chakiris, Héctor Elizondo, Gloria Estefan, Tom Fontana, Morgan Freeman, Mitzi Gaynor, Whoopi Goldberg, Norman Lear, Eva Longoria, Justina Machado, Terrence McNally, Lin-Manuel Miranda and Karen Olivo.
IN THE HEIGHTS (June 18, HBO Max and in Theaters)
Make no mistake, the long-awaited film adaptation of the 2005 Broadway musical by Lin-Manuel "Hamilton" Miranda and Quiara Alegria Hughes is sure to be the big-ticket movie of the summer. With charismatic bodega-owner Usnavi (Anthony Ramos) at its center, this sweeping musical portrait of Manhattan's Washington Heights – a neighborhood mostly populated by immigrant people of color and their families – showcases a remarkable and diverse cast that also includes Corey Hawkins, Leslie Grace, Melissa Barrera, Daphne Rubin-Vega, Stephanie Beatriz, Gregory Diaz IV, Dascha Polanco, Jimmy Smits, Marc Anthony, and Olga Merediz reprising her Broadway role.
The show was a Tony-winning smash onstage for its infectious celebration of community, as well as its uplifting message of following your dreams in the face of adversity. On film, as helmed by "Crazy Rich Asians" director Jon M. Chu, it's a return to triumphant form for the Hollywood musical, executed with breathtaking cinematic vision and a healthy dose of "magical realism" that does nothing to undercut its streetwise swagger – and it's probably something you should plan to see on the big screen.
After so many months of isolation, you deserve a special treat.