July 3, 2020 at 11:25 am EDT | by Kathi Wolfe
Moving white people to be anti-racist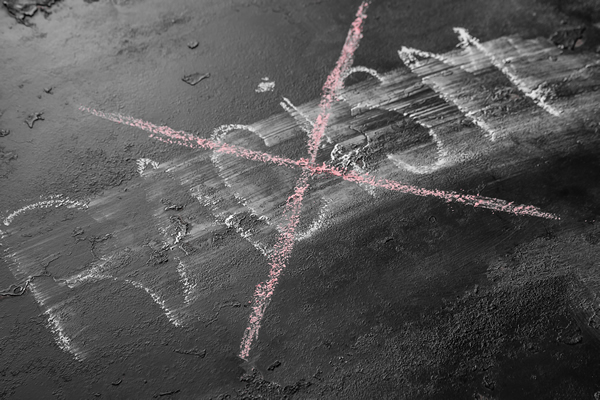 One day when I was five, I sat on the floor, writing "KKK" on a tablet. "Don't ever do that again!" my Dad said when he walked by and saw what I'd written." Those letters stand for the Ku Klux Klan – a very, very bad group," he said, tearing up the paper I'd written on, "they are hateful people."
On a Sunday evening in September 1963, our family gathered to celebrate my upcoming 11th birthday. Suddenly, in the midst of birthday cake, ice cream and presents, my Mom started to cry. She'd heard the 16th Street Baptist Church in Birmingham, Ala., a center of civil rights activism, had been bombed. Four girls had been killed, she told me, through her tears. "One of the girls was 11. Just a littler older than you," she said.
A few weeks later, my parents and their friends are in our living room playing bridge. When they break for coffee and cake, my Dad launches into an imitation of Martin Luther King (as King had delivered his "I Have a Dream" speech on the steps of the Lincoln Memorial that summer). My Dad is making fun of Dr. King. The grownups laugh as they sip their coffee. I laugh, too. If everyone thinks it's funny, I don't want to be the dumb kid who doesn't get the joke. Still, I wonder: why are they laughing? Weren't they sad when the girls at the church were killed?
I've been revisiting these early memories of growing up white in South, N.J., as our nation grapples with racism in the ongoing protests over the deaths of George Floyd, Breonna Taylor and Ahmaud Arbery; police brutality and systemic racism. Thomas E. Blanton, Jr., the last surviving Ku Klux Klansmen, who were convicted for the Birmingham church bombing, died on June 25. Nearly a third of black Americans, compared with just 17 percent of white Americans, know someone who's died of COVID-19, according to a Washington Post-Ipsos poll. Dominique Fellas and Riah Milton, two trans women, and Tony McDade, a black trans man, have been killed. The American Medical Association has said so many transgender people (most of whom are people of color) have been murdered – that it's an epidemic.
Against this backdrop of childhood recollections and present day news, I, like many white people, queer and non-queer, struggle to understand our own (systemic) racism. We wonder: What can we do to be allies to people of color? How can we be anti-racists?
Like any self-identified progressive queer feminist, I emailed a black queer friend after George Floyd was killed. I informed her that his death was caused by racist, police brutality. (This was, I bet, news to her!). What did she think of it, I asked. I feel so bad, I said, I can't sleep at night.
Thankfully, my friend still speaks to me after my well-intentioned, but whining e-mail. It's not that I'm a bad person. My feelings of outrage and sadness were genuine. I'd just acted as many white people have acted. Without intending to, I'd asked my friend to comfort me. When people of color, especially trans people of color, are being killed by police as a result of systemic racism.
Next, I turned to some of the books on racism from "White Fragility" to "How to Be an Antiracist" to "Unapologetic: A Black, Queer, and Feminist Mandate for Radical Movement" that are popular now with white progressives.
These books help us to understand that racism is systemic – not personal. That good people can do and say things that are systemically racist. I see now that my Dad was a great guy, despite his racist dissing of King.
Yet, to be anti-racist, we must move beyond books. We must struggle all our lives to fight the racism within ourselves and our society.
Kathi Wolfe, a writer and a poet, is a regular contributor to the Blade.