July 21, 2020 at 5:10 pm EDT | by Peter Rosenstein
Trump creates his own 'Fantasy Island'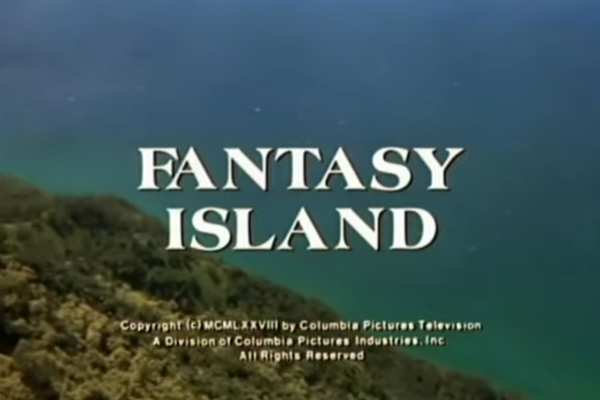 All we need to make the picture of a Trump "Fantasy Island" complete is for Mike Pence to stand there looking at him adoringly and yell, "Boss, da plane, da plane."
But this Fantasy Island is the one in hell not the place anyone wants to be. Trump has lost all sense of reality if he ever had any. If someone were to make a film of these past three and a half years of his administration and future generations watch it, they would think it was all made up and never believe it could have really happened. For our democracy to survive we must elect Joe Biden and move back to some form of normalcy at the same time we move forward and make the changes needed to secure full equality for all our citizens.
As we live though Trump's alternate reality we have to do everything we can to minimize the damage he is inflicting on our nation and the world. His niece's book, "Too Much and Never Enough: How My Family Created the World's Most Dangerous Man," gives us some insight into how this man was formed but some people are just born evil. Intellectually I know it's all about nature and nurture but there are born psychopaths and there are born congenital liars and there are some that no matter what you try to do for them will be bad.
Donald Trump was born with the proverbial silver spoon in his mouth yet he has squandered most of what that could have brought him and it is not fair to lay all the blame on his father. He may have been a bastard to some but his son has clearly outdone him in that area.
In three and a half years as president he has intentionally pitted group against group in our country making it once again easy for neo-Nazis, white supremacists, racists, homophobes and sexists to spew their hate in the public square. I lay that evil all at the doorstep of Donald Trump and his creation of the Fantasy Island from hell.
It seems he has passed that evil on to his two older sons and his eldest daughter who has been so taken with her trappings and perceived power she has become an enabler for her father and is spewing the evil herself. I hope when her father is defeated and the power and prestige of being in the White House is in her past she will be shunned by those who once called her a friend. That would serve her right for the harm she is inflicting on so many.
In order to stall his falling poll numbers the president is actually becoming much more strident. The Washington Post calls it a "dystopian shift in his attacks on Biden." They say "Trump is going from calling Biden 'Sleepy Joe' … to saying he wants to abolish the American way of life."
Republican senators are fearful Trump's insistence on focusing his rhetoric only on his base is going to hurt them. Americans by a large majority in the latest Post-ABC poll view him as mishandling the coronavirus pandemic. With the numbers of people getting the virus and dying only going up those numbers will likely not improve in time to help him in the November election. So while Trump continues to live in his alternative universe and pretend he is on a Fantasy Island those of us living in the real world will continue to suffer. People will continue to die in a pandemic he has called a hoax, and those who are impacted the most because of lack of access to healthcare, and judicial and economic inequality, will continue to suffer.
It is only by being soundly defeated that the cult of Trump can start to be erased from our society.
Peter Rosenstein is a longtime LGBTQ rights and Democratic Party activist. He writes regularly for the Blade.