'Because of sex' approach to protecting trans people
Many analyses of Bostock decision missed the real history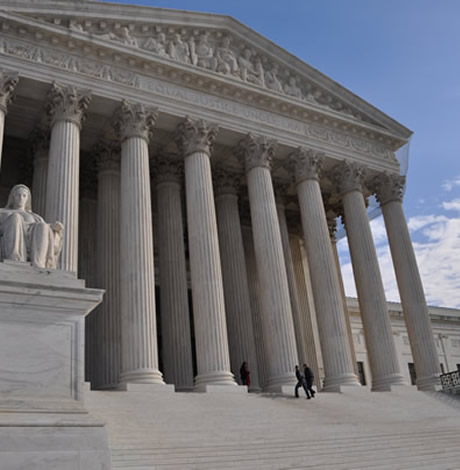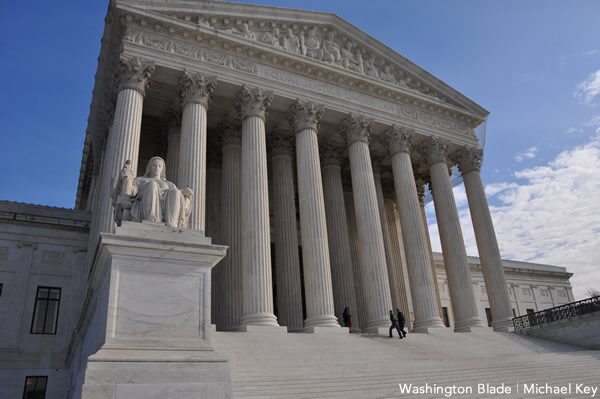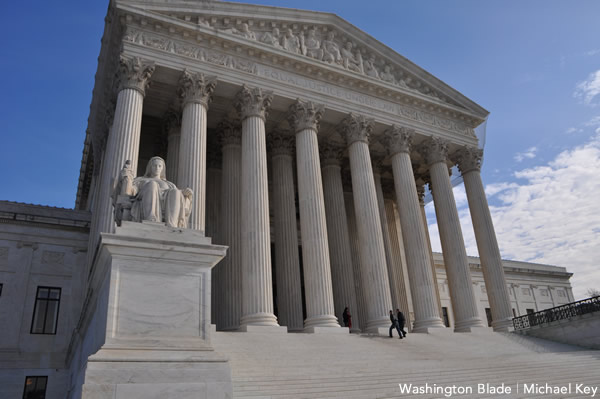 "Here, I thought, looking around me, is where it all changed, because I was still too young to understand that history is not simply made up of moments of triumph strung together like pearls. I didn't know that large changes were made up of many small ones, and of moments of suffering and backsliding and incremental, selective progress; unnecessary sacrifices and the opportunistic, privileged and lucky walking forward over the vulnerable and the dead." —Carmen Maria Machado
The road to LGBTQ equality has been long and winding, made up, legally, of two paths — sex (gender) stereotyping and "because of . . . sex." Until the Bostock decision last month we had a quantum mechanical, "Schrödinger's Cat" causal conundrum — would the decision be based on "sex" as written in Title VII of the 1964 Civil Rights Act, or "sex stereotyping" as developed in the landmark 1989 Price Waterhouse v. Hopkins Supreme Court decision? Many guessed it would be the former, "because of . . . Gorsuch" and his penchant for textualism, but that didn't stop plaintiff Aimee Stephens' lawyer, David Cole, from arguing with the latter. Turns out it was the former, but before I trace the social history of that path, I would like to point out a delicious irony.
It's long been understood that the modern Supreme Court rarely leads, and usually follows, public opinion. That opinion is shaped by the people, and primarily by the people's activist corps. In the case of the gay rights movement, the people universally known through the 1960s as homosexuals became known in the 70s as gay people. Why? Because the "sex" in "homosexual" directed one's gaze to sex acts, which is still what most Americans conjure in their minds when they hear the word "sex." And since many were repelled by the thought of gay sex, it became evident a different, de-sexed, label was necessary.
Similarly with the trans community, which had been universally known as the transsexual community through the 1980s, and which de-sexed "transsexual" to "transgender" in the '90s (the first national trans rights group, founded by Riki Wilchins and Denise Norris in 1993, was called "Transexual Menace," and the second, was the "National Transgender Advocacy Coalition," in 1999), and then finally just the single syllable "trans" in the aughts, to match the single syllable, "gay." Language matters. Just as Americans viewed homosexual people through the lens of their sex acts, they viewed transsexual people the same way, often reduced to sex workers and homicidal maniacs ("Dallas Buyer's Club," 2013 and Hitchcock's classic, "Psycho," 1960).
So, today, gay and trans individuals have their employment rights, and soon full protections with the Equality Act next year, because of a return to the modern source of those rights, the Civil Rights Act of 1964, and "because of . . . sex." Not gender, but sex, and, refreshingly so, but devoid of any implications of sexual activity. Justice Gorsuch, interestingly, returned to using the archaic term "homosexual" throughout his opinion, but did not revert to "transsexual," and treated Ms. Stephens respectfully in his comments.
How did we get here? In the weeks following the decision many of the analyses of the decision missed the real history. That history is written by the victors, but it also very much matters which victors do the writing.
The path of "because of . . ." and "but for" sex began in the 60s, as Justice Gorsuch mentioned: Not long after the law's passage, gay and transgender employees began filing Title VII complaints, so at least some people foresaw this potential application.
Trans persons won some lower court decisions in the '70s, before the religious and feminist backlash began in 1979 with Janice Raymond and then the Reaganites. Trans plaintiffs lost in the late '70s and '80s because transsexualism was not recognized as a form of sex (Holloway v. Arthur Andersen, 1977, Sommers v. Budget Marketing, 1982 and Ulane v. United Airlines, 1984). And then, in 1989, came Price Waterhouse v. Hopkins, and the landscape utterly changed for trans plaintiffs.
The first, and until Bostock, only SCOTUS decision (and victory) for a trans plaintiff occurred in 1994, in a unanimous Eighth Amendment decision written by Justice Souter on behalf of the plaintiff, a black trans woman, Dee Farmer. The next federal appeals court case, and the first in a string of victories leading to Bostock, was Smith v. City of Salem in 2004, won on both sex and sex stereotyping concerns, followed by another Sixth Circuit case, Barnes v. City of Cincinnati in 2005. Philecia Barnes was also a black trans woman and she won "because of sex." The only hiccup in this long chain of victories was Etistty v. Utah Transit Authority in the 10th Circuit in 2007. This was followed in rapid succession by the blockbusters: Schroer v. Billington, 2008; Glenn v. Brumby, 2011; and Macy v. Holder, 2012.
It was the unanimous Macy decision at the EEOC, led by Commissioner Chai Feldblum, that protected trans persons in all 50 states, and cemented the "because of sex" approach to protecting trans persons. Professor Feldblum, a major author of the 1991 Americans with Disabilities Act (ADA), had been living in Takoma Park, Md., in Montgomery County in 2007-08 when I led the campaign for Basic Rights Montgomery to pass and defend the county gender identity law. That law generated the first bathroom bill backlash in the United States, and Professor Feldblum, who had been a believer in the doctrine that trans status was a function of sex and, therefore, covered by Title VII, was further encouraged to pursue it if she ever got her chance in the federal government to make it a reality. Presciently, these were her words 20 years ago: "But a strict textualist approach might work as well (or even better) for those seeking to achieve broad protection for gay people and transgender people. Under such an approach, the intent of the enacting Congress (or state legislature) is not as important as the words the legislature chose to use."
It had been obvious to me, as well, as I had been teaching and lobbying for years on the medical basis of transsexualism being rooted in brain sex. Research begun in 1995 had been making that very plain. But few LGBTQ attorneys, with the notable exception of Katie Eyer, believed in the possibility of progressive textualism, even though the Constitution is the product of the Enlightenment.
So after being nominated by President Obama to the Equal Employment Opportunity Commission (EEOC) and confirmed by the Senate, Professor Feldblum looked for the right case and found it in Mia Macy. She then did the same for David Baldwin in the first national gay rights victory, Baldwin v. Foxx, in 2015.
Just looking at these cases it was clear that the federal courts (and some state courts as well) were beginning to respect trans persons enough, including black trans women, beginning in the '90s to not only not summarily throw them out of court, but to seriously apply the "because of sex" and sex stereotyping arguments to them. All that at a time when fewer than 8% of Americans (in a 2013 poll) admitted to knowing a trans person; when gay people, far better represented in the media and known in their communities, were routinely failing in federal court. Yet there have been post-Bostock analyses by highly respected civil rights lawyers that turn this history on its head. For example, Shannon Minter, the trans attorney for the National Center for Lesbian Rights (NCLR), said: "We've always known that our legal arguments are strong and should be accepted, but the reason it took decades for the courts to accept these arguments was because transgender people were so foreign to the courts."
This is not the first time. After promoting the trans legal case "because of sex" for years, I tried to get the national LGBTQ, and particularly trans, organizations to recognize our success post-Macy. They would have none of it. The lawyers at HRC, the National LGBT Task Force, and even NCTE, the National Center for Transgender Equality on whose board I sat, refused to acknowledge the breakthroughs. To get the word out I had to publish a pamphlet, with attorney Jillian Weiss and activist Riki Wilchins, which was promoted by Masen Davis and the Transgender Law Center, the only nationally oriented trans group willing to get on board. We were also supported by Tico Almeida and Freedom to Work.
Fortunately, thousands of trans persons got the message, and filed claims with the EEOC. Many won, with most settling out of court because, you know, the law matters. Yet others have lived the past eight years in fear and anxiety because our institutions' lawyers repeatedly said that we had no protections without a decision of the Supreme Court. I countered that it would take years, or might never happen because we were winning all our cases, and without a split at the appeals court level the Court might not even take up the issue. Fortunately for us today, SCOTUS rolled us into the Circuit split on the gay rights cases (Bostock and Zarda), and we pulled the gay community along to victory. No gays left behind. We had not lost a Circuit Appeals case since 2007, the only one in the 21st century, so I, for one, was not surprised.
People who are committing themselves to activism need to understand the history so as to most effectively pursue their goals in the future. LGBTQ folks need to understand the bureaucratic resistance within their own movements, from the most well-meaning people. It is, indeed, always a long and winding road to liberty and equality.
Dana Beyer is a longtime D.C.-based advocate for transgender equality.
A Revolution for Women in Baseball
Last week, they announced that Rachel Balkovec will become the first woman to manage a team in minor league baseball.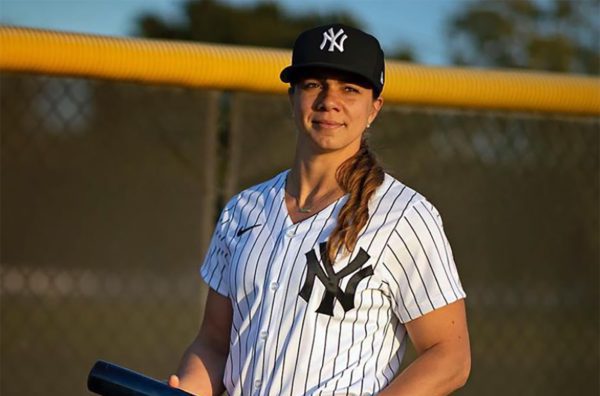 The Yankees were late on introducing an African-American player to their roster, adding Hall of Famer Elston Howard to the team in 1955, eight years after Jackie Robinson starred for the Brooklyn Dodgers. The Yankees seem determined not to repeat that bad history. Last week, they announced that Rachel Balkovec will become the first woman to manage a team in minor league baseball when she takes the helm of the Tampa Tarpons this spring.
It has been just over ten years since Justin Siegal threw batting practice to the Cleveland Guardians and five since she was the first woman to coach a MLB squad with the Oakland Athletics. Two years ago, Kim Ng became the first female General Manager of any of the four major professional sports when the Marlins hired her to run their team. In the two years since then, the dam has burst. Women have been hired to important on-field positions with professional baseball at an impressive clip. As baseball has lagged behind other professional sports in bringing women into the game, the current pace of hires indicates that baseball's embrace of analytics and objective measures have finally penetrated the walls of one of the most enduring old boys clubs in the U.S. and given talented women opportunities they have long been denied.
Ten women will be coaching with major or minor league teams in 2022. In 2021, Bianca Smith became the first African-American woman to coach in the minors when the Red Sox hired her. Alyssa Nakken became the first woman in uniform during a Major League Baseball game when she coached first base for the Giants in a July 2020 exhibition against the Oakland A's. Her jersey now belongs to the National Baseball Hall of Fame. Cuban-American Veronica Alvarez is not only the coach of the U.S. Women's National Baseball team, she also served as a spring training coach for the Oakland A's.
The proliferation of women in baseball is not an accident. More girls than ever are playing baseball. Here, in the DC area, 160 girls participated with D.C. Girls Baseball in 2021. Baseball for All, an organization that supports and promotes girls in baseball, held a tournament last summer that drew nearly 600 girls who play baseball. There are more women than ever on collegiate baseball rosters. Major League Baseball has also devoted significant resources to girls and women in baseball, running several development camps for girls in baseball. Six of the women now coaching professional baseball participated in MLB's Take the Field initiative, which is designed to help place women into baseball positions. To top it all off, the classic film about the All-American Girls Professional Baseball League, A League of Their Own, is getting a reboot on Amazon Prime this year.
The pace of hiring is exhilarating. Unfortunately, every report of a woman being hired is followed by predictable hateful commentary on social media. Many cannot imagine that a woman may be hired for a baseball position on merit and resort to making sexist and derogatory comments. As women in baseball, the coaches are used to that vitriol and have developed thick skin and sophisticated defense mechanisms. However, also reading are thousands of girls who are inspired by the achievements of these women and they are, sadly, learning that to achieve in baseball means enduring the sexist taunts, gross come-ons, and hurtful comments.
Baseball has a long way to go. Other leagues have women officiating games, so it should be reasonable to expect that baseball will have women umpires in the near future. The possibility of women playing professional baseball is tantalizingly close as 17 year old Genevieve Beacom made history last week as the first women to play Australian professional baseball, when she threw a scoreless inning against the Adelaide Giants.
We are watching a revolution in baseball unfold before our eyes.
Three choices: Work to elect Dems, vote GOP, or stay home
Let us not engage in a circular firing squad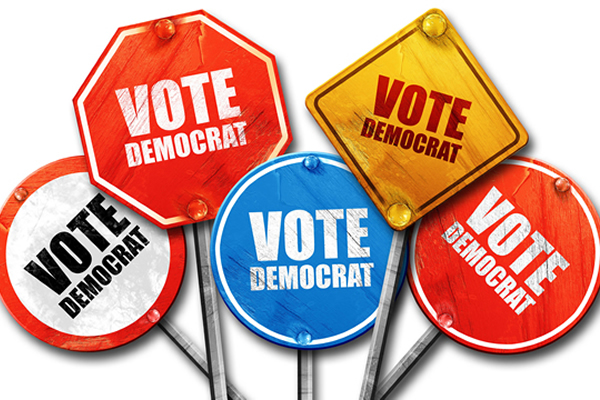 I write this column as a Democrat. One who's afraid our democracy is at risk and believing the Republicans in Congress are taking us to the abyss and leading a retreat on all the progress we have made in the areas of civil and human rights over the last 50 years.
There are three choices American voters have in the 2022 mid-term elections. The first option is to work hard to elect Democrats up and down the ballot. The second is to vote for Republicans, and the third is to stay home. If you believe LGBTQ rights, women's rights, civil rights, DACA, and voting rights are crucial issues to move forward, then choosing anything but the first option is like the old cliché about 'cutting off your nose to spite your face.'
We are seeing a spate of attacks on the president from various interest groups saying "he didn't do enough or speak out enough on my issues." In the LGBTQ community it's the cover of last week's Washington Blade and James Finn's column 'Biden's empty political theater on LGBTQ equality.' He gives short shrift to all Biden has done through Executive Orders, regulation and the hiring of countless members of the LGBTQ community, all of which the Human Rights Campaign recently highlighted in praise of the president. 
Among the actions HRC mentions are: within the first week in office an executive order repealing the Trump-era ban on transgender military service; having the Department of Housing and Urban development withdraw a Trump-era proposal to gut the equal access rule; having the State Department make changes to passport gender markers to include intersex and non-binary people; have the administration form an interagency working group to focus on the safety, inclusion, and opportunities for transgender persons; appoint as Transportation Secretary Pete Buttigieg who became the first Senate-confirmed gay member of a president's Cabinet and had Dr. Rachel Levine, a transgender woman, confirmed by the Senate as Assistant Secretary for Health at HHS and then seeing her promoted to four-star admiral.
In his column, Finn counters his own claim Biden speaking out more could have seen the Equality Act pass when he admits without a change in the Senate filibuster rule it won't. He agrees Biden doesn't control either Sen. Joe Manchin (D-W.Va.) or Kyrsten Sinema (D-Ariz.) who along with every Republican won't vote to change it.
Then Finn tries to speak for the LGBTQ community and threatens, "We won't vote for Biden again." First, Joe Biden's name is not on the ballot in 2022. Yes, he will have a clear impact on the elections and understands that. During his recent press conference he said he would be "on the road" talking about the positive things he and the Democratic Congress have accomplished and why voting for Democrats is so important to all he still wants to accomplish. It is my fervent hope Finn and others like him in various communities understand instead of attacking Biden at this time they should be out in the community at a minimum explaining to Democrats and independent voters who support more progressive issues, including all those who understand how important it is to act now on climate change, "if you want to get anything on your issue done in the next two years of the Biden/Harris administration, you must get out and vote for Democrats up and down the ballot."
It is important to recognize how we must view the Biden administration and this president. Since the day he was inaugurated, the country has been in the midst of a pandemic. So yes, the president was forced to spend an incredible amount of his time dealing with and speaking about COVID. He was right to do so as millions of our fellow citizens were, and still are, getting sick and dying. While he was doing this, President Biden moved Congress to pass legislation totaling over $3.1 trillion to help the American people. This included both the American Rescue Plan, which Democrats passed using reconciliation, and the infrastructure bill, which got passed with bipartisan support in the Senate. 
The American Rescue Plan's goal was to give the American economy a boost, which it did. It included more than $569.5 billion in direct Economic Impact Payments for Americans in need. It also had $350 billion earmarked for emergency funding for state, local, territorial, and tribal governments to address the COVID-19 pandemic. The infrastructure bill "included among other things $312 billion for roads, bridges, public transit, airports, ports, waterways and other transportation-related needs and $266 billion for items including improvements to the power grid and developing broadband internet access for most Americans."
In his recent press conference, Biden agreed that without a change in the filibuster rule some of his proposals will not be passed. He said he will continue to fight aggressively for all of them but at the same time will work with Congress to try to get some of his Build Back Better bill passed in smaller chunks. Even that won't be easy. But he committed to continue to fight for what he believes in and what he ran on. Let us give him credit for an amazing first year, better than any president since Franklin Roosevelt.
Let's focus on keeping the House of Representatives in Democratic hands and adding to Democratic numbers in the Senate. That will give Senate Majority Leader Chuck Schumer (D-N.Y.) a better chance of passing legislation Biden supports.
It is time to stop the attacks on President Biden and Democrats for not doing enough and changing tactics to focus on attacking Republicans who are doing nothing and worse are committed to taking us backwards on a host of issues including Roe v. Wade, voting rights, civil rights and LGBTQ rights. Let those of us committed to progress be unified in attacking Republicans instead of forming a circular firing squad attacking Democrats, and participating in our own defeat. 
Peter Rosenstein is a longtime LGBTQ rights and Democratic Party activist. He writes regularly for the Blade.
A second Trump administration would be disastrous for LGBTQ people
We cannot afford to go backward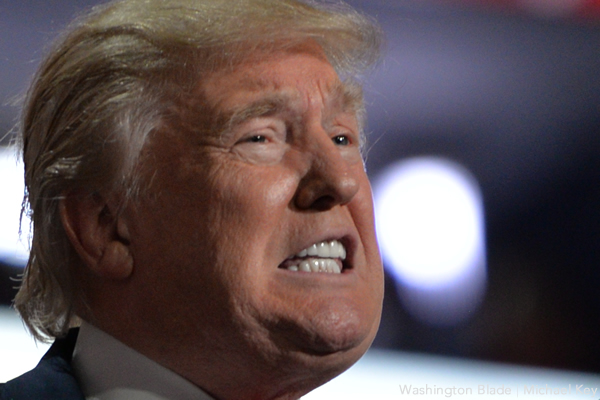 The morning after the 2016 presidential election, GLAAD's leadership team gathered in my office to assess the results of the night before and begin to process the reality that Donald J. Trump would be America's next president. Though emotions were running high, we quickly agreed that the LGBTQ community would be in grave danger for the next four years, and that GLAAD must pivot its priorities and its resources to react and respond to the new administration.
Trump had spent the better part of his campaign having it both ways. He professed to be a friend of our community to the point of literally wrapping himself in the Pride flag at an event, while surrounding himself with some of the most virulent anti-LGBTQ activists and politicians of our era — led by the incoming Vice President Mike Pence. The message was clear — LGBTQ people and our hard won progress would be in the Trump administration crosshairs at every level and in every way possible.
Our charge was not an easy one. The cable news cycle was well into its around-the-clock, obsessive, and incessant 24-hour coverage of Trump and his followers, so we couldn't depend on them to research, dig up and bring to light the nefarious actions that were inevitable. On top of that, we would need to ensure that the LGBTQ community was on high alert and that we were ready to fight back with every weapon in our movement's arsenal.
So on that morning of Nov. 9, 2016, GLAAD's Trump Accountability Project was conceived and launched. For the next four years, we tracked more than 200 attacks in policy and rhetoric coming from the Trump administration. Some of the most egregious include the complete removal of all LGBTQ references from the White House web site on the day of his inauguration; the shameful ban of qualified transgender Americans from military service; the support for businesses to legally discriminate sanctioned by the Justice Department and argued before the U.S. Supreme Court; removal of LGBTQ identifiers from the 2020 U.S. Census; the stripping of protections for transgender people in schools and in healthcare; and a slew of extreme judicial nominees to the federal bench whose anti-LGBTQ views will have a decades-long impact. The list is extensive, and it is sobering now, even in retrospect.
I invite you to fast forward five years and juxtapose that record against that of President Joe Biden as he crosses the one-year mark of his presidency. Just as we did with Donald Trump, it was important for GLAAD to track the actions of President Biden in order to hold him and his administration accountable for delivering on the campaign promises he made to the LGBTQ community.
The results are undeniable and unparalleled by any president in the history of this country. In his first 365 days in office, GLAAD's Biden Accountability Tracker has just documented its 100th item in a quickly growing list of appointments, policies, and statements that advance equality.
These include:
Nominating the first out lesbians to the federal bench — Alison Nathan, Beth Robinson and Charlotte Sweeney — among a record 40 first-year judicial confirmations.
Nominating the first out Cabinet member confirmed by the Senate, Transportation Secretary Pete Buttigieg; first out transgender person confirmed as Assistant Secretary for Health and first female four-star admiral of the U.S. Public Health Service Commissioned Corps, Dr. Rachel Levine.
Issuing the first U.S. passport with a gender-neutral 'X' marker, an option offered to all routine passport applicants in early 2022.
Reinstating of transgender military personnel, as well as expanding coverage for transgender vets' healthcare.
Reversing rollbacks and expanding protections against discrimination based on sexual orientation and gender identity in healthcare, adoption services, and employment.
In a single year, with so many competing priorities, President Biden and his administration have opened doors for LGBTQ Americans and demonstrated unprecedented commitment to ending discrimination and pushing toward full equality in every area of society. Indeed, it's a 180 degree turnaround from the previous administration's attacks on LGBTQ Americans.
There's a good deal of speculation that Donald Trump may once again run for president, and one thing could not be clearer — a second Trump Administration would be disastrous for LGBTQ people. We cannot afford to go backward. Democracy is on the line. Our equality is on the line. And it's not hyperbole to say — our lives are on the line.
This is not a partisan political fight. It's an American imperative. LGBTQ and our allies must not be complacent in 2022. Our work to ensure pro-equality leaders are elected to office — and remain in office — begins now. We cannot skip the midterm elections. We cannot stop paying attention and holding our elected leaders and candidates accountable.
We learned in 2016 and for four years afterward that the train of progress can be reversed, and there are anti-LGBTQ extremists working day and night to do it again. The power is in our hands to not let that happen again.
Sarah Kate Ellis is the president and CEO of GLAAD.