July 26, 2020 at 1:25 pm EDT | by Patrick Folliard
Online classes for theater lovers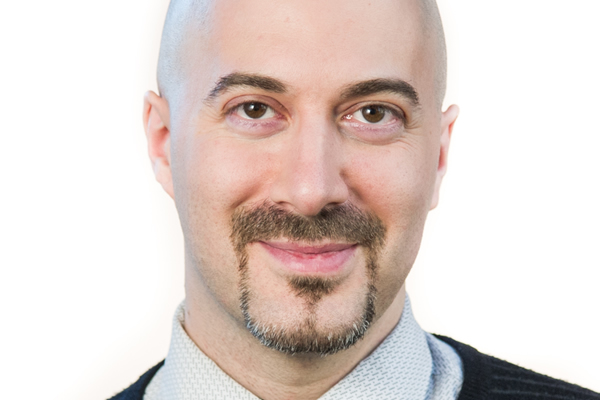 Streaming a play can be satisfying, but diving deep into a work through online classes is an entirely different experience.
"At this moment, there's an enormous appetite for people to engage on a more meaningful level than just watching things on the screen," says Adam Immerwahr, artistic director of Theater J. "With online classes, people are excited to be in a room where they can bring their voice, their ideas, and be with people who want to learn the same things."
Shortly after taking the helm of Theater J almost five years ago, Immerwahr noticed D.C. area theaters boasted great training education for those seeking careers in theater and lots of learning opportunities for children, but there was nothing focused on the audience member who wanted only to enrich their live theater experience. He soon filled the gap with Beyond the Script, a popular, in-person class for adult theater lovers that includes reading and analyzing plays.
When COVID-19 hit, Immerwahr was preparing his spring course. And while teaching at Theater J's home, the Washington, D.C. Jewish Community Center (DCJCC) in Dupont Circle, was no longer an option, he saw nothing to stop him from going online. The decision was met with enthusiasm and additional classes were added to the usual schedule.
"Immediately, it became clear that we were really onto something," he says. "We reached out to some of Theater J's favorite artists to teach additional online classes for theater lovers."
Among the varied courses now in session (closed to registration) are out actor Holly Twyford's Creating a Character, scenic and costume designer Nephelie Andonyadis' Inside the Designer's Studio, and actor Tyler Herman's innovative The Actor's Approach to Torah. Immerwahr is currently teaching How to Watch a Play.
"Our 20-person Zoom classes are very participatory," Immerwahr explains. "We use all the tools – breakout rooms, people raise their hands and can speak. It may not be exactly the same free-for-all you might find in an in-person class, but it's very interactive and the 90 minutes fly by."
Upcoming online classes range from Aaron Posner's A Director Prepares to Naomi Jacobson's Inside the Actor's Process to Becoming a Raised-Consciousness Audience Member taught by director, devised theater artist, and audience-enthusiast Rachel Grossman.
Starting in late August, Immerwahr steers the session's only non-participatory class – Inside the Rehearsal Room. Over seven weeks via Zoom, registrants will be provided a glimpse into the preparation process as director Immerwahr and admired local actors Kimberly Gilbert and Eric Hissom rehearse Kate Cayley's "Bakelite Masterpiece," a play about retribution, justice, and doubt.
A significant aim of Theater J's online education programming is to provide paying jobs for theater professionals without work due to the pandemic, says Immerwahr. "Theater artists are decimated. There's nothing to audition for and everything is cancelled. Part of our goal is to get money to them, and that's worked out well, very well in some cases."
For the director, working from home in Adams Morgan where he and his boyfriend have each carved out work spaces in their apartment, has been a positive thing: "We'd only lived together for a very short time before we went into quarantine. Being with each other 24/7 is a great way to learn to live together. Ironically, we moved here to be close to the great restaurants and bars. That will come later."
Imagining a post-pandemic world, he foresees — apart from further exploration of his neighborhood — a possible blend of hybrid, online, and in-person classes at Theater J. "We see value in Zoom: Classes are more accessible. There are no issues surrounding a commute or parking. And it broadens our reach – currently classes include people who live in California, Massachusetts and Chicago."
Assessing the overall state of things, Immerwahr is thrilled by the enormous amount of engagement and support the Theater J community has shown. "Again, people really are hungry for the live theater experience. I don't have a sense of what that timeline will be. Perhaps longer than what some others think," he says. "But I'm confident when theater comes back, it's going to come roaring back."
For registration information go to theaterj.org.