'A Star is Bored' a delicious work of fiction
Carrie Fisher's assistant pens irresistible novel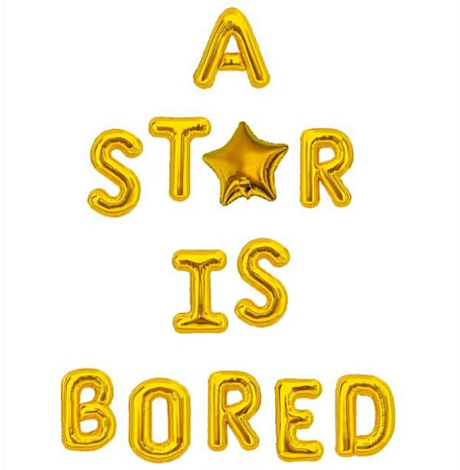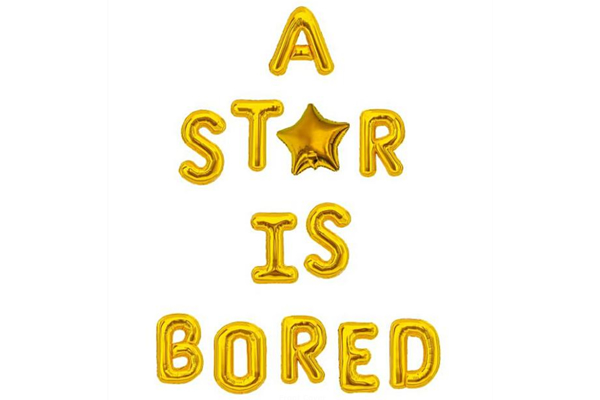 'A Star Is Bored'

By Byron Lane

Henry Holt and Co.

$26.99/352 pages
"If my life wasn't funny, it would just be true," the late actress, writer, screenwriter and gay icon Carrie Fisher wrote in "Wishful Drinking," her memoir, which she performed in a one-woman show.
I miss Fisher! She was loved by her legions of fans for her indelible portrayal of Princess Leia in the "Stars Wars" franchise and other performances — from Marie in "When Harry Met Sally," to her cameo in a "Sex and the City" episode. Fisher, the daughter of Eddie Fisher and queer icon Debbie Reynolds, had bi-polar disorder and struggled with substance abuse. In "Postcards from the Edge" and other novels and memoirs, she wrote with wry humor about alcoholism, drug addiction, mental illness and life as Hollywood royalty.
Byron Lane, author of "A Star Is Bored," was Fisher's personal assistant for several years. This irreverent, yet poignant debut novel is the fictional story of 29-year-old Charlie Besson's life as the personal assistant to the queer icon, actress and writer Kathi Kannon. Kannon, aged 59, renowned for starring as Princess Talara in the blockbuster film "Nova Quest," is bi-polar and struggles with alcohol abuse and drug addiction. As with the case with Carrie Fisher and Debbie Reynolds, Gracie Gold (Miss Gracie) lives next door to Kathi.
From the get-go, Lane says the book isn't an account of his experience as Fisher's personal assistant. He isn't Charlie and Kathi isn't Fisher.
You'll know you're in for a fun ride when you read Lane's disclaimer. "This is a work of fiction…" Lane, the partner of novelist Steven Rowley, writes, "Any resemblance to reality is purely coincidental, including, names, places, weapons and sexual acts."
"A Star Is Bored" is a coming-of-age novel. Charlie, who's gay, grew up in Louisiana. When he's 12, his loving mother dies. She didn't mind that Charlie didn't play sports as the other boys did. Knowing that he worshiped Princess Talara, she gave him a Princess Talara action figure.
His father was another story. He's abusive and homophobic. As a child, Charlie loved Oreos (but only for their filling). One day, after he realized that Charlie had thrown the chocolate part of the cookies into the trash, his Dad made him eat the cookie remnants out of the garbage.
His father was no fan of the Princess Talara action figure! "He thought female action figures were the reason I 'ran like a girl,'" Lane writes.
Even when he's grown up and Kathi is interviewing him for the assistant job, Lane writes, Charlie says his father's "masculine voice is still screaming at me, in my head…even while here, auditioning for a new role in Hollywood's royal court."
It's no wonder that on his way to his job interview with Kathi, Charlie, who's been working the graveyard shift for a local news station, says his life "feels like rot."
It's not surprising that his therapist says Charlie engages in "passive suicidal behavior" or that Charlie's love life sucks. Hope enters his world when he becomes assistant to Kathy, who Charlie says is the "heroine of film, television, maybe my life."
Working for his idol, though life-changing, is far from easy. Kathi lives in a mansion that "looks like a carnival," Lane writes, "like an acid trip…like heaven."
Kathi is friends with Meg Ryan and other celebs. She gives Charlie not only a gorgeous sweater and other swag but the inimitable nicknames "cockring" and "stepson." She has, Lane writes, a moose head who "once saw Jack Nicholson nude."
Yet, Kathi is demanding – wanting Charlie to answer ASAP, 24/7 questions like, "Where's that website with those things I hate in that store I love?"
Kathi's demands and sallies are often laugh-out-loud funny. But, there's sadness in her story for us and for Charlie. She struggled with drug addiction and often resists taking her bi-polar meds.
Despite these challenges, Charlie learns how to change his life as he works for Kathi. You'll root for him as he looks for sex and romance – while knowing that the bond forged between Charlie and Kathi is its own love story.
If you want to forget the pandemic, check out "A Star Is Bored." It's a scene-stealing read.
Deaf, gay poet explores loss of a twin in new book
'Once Upon a Twin' ponders how life would differ if sibling had survived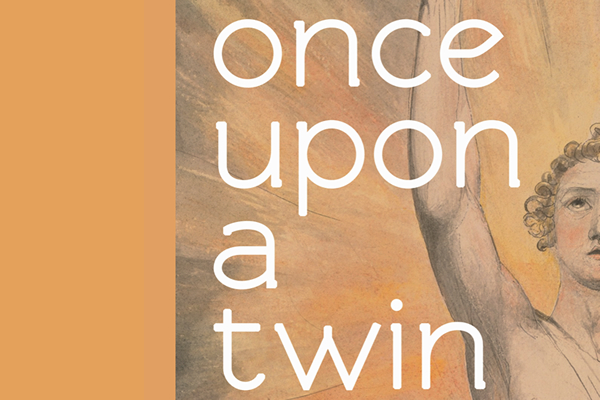 "Asshole/battybat/big baby/blundering boob/…deaf & dumb/dick/dumbdumb/fag," Deaf, gay poet and playwright Raymond Luczak writes in his poem "the easiest words to lipread in a schoolyard (even if you're not deaf).
The poem appears in Luczak's new book "Once Upon a Twin," released this year by Gallaudet University Press.
Luczak, 55, who lives in Minneapolis, graduated from Gallaudet University in Washington, D.C. with a bachelor's degree in English in 1988. He has written and edited more than 20 books, including "QDA: A Queer Disability Anthology," the award-winning Deaf, gay novel "Men with Their Hands," "The Kiss of Walt Whitman Still on My Lips" and the drama "Snooty: a Comedy."
Growing up wasn't easy for Luczak. He grew up in Ironwood, a small mining town in Michigan's Upper Peninsula.
At eight months old, he lost his hearing due to double pneumonia and a high fever. This wasn't detected until he was two-and-and-a-half years old. He was one of nine siblings in a hearing family.
At that time, many Deaf people weren't permitted to communicate with their language – American Sign Language. Forbidden to sign, he was outfitted with a rechargeable hearing aid. There was no program for deaf children in Ironwood. For nine years, he stayed with foster families during the week in Houghton, a town two hours away. In Houghton he was in a speech therapy program.
Life opened up for Luczak when he enrolled at Gallaudet where he could communicate with American Sign Language.
In interviews conducted by email, Luczak talked with the Blade about a wide range of topics from coming out to what inspired him to write "Once Upon a Twin" to why Whitman would take selfies today.
Growing up as the only Deaf person in a hearing family was frustrating and infuriating for Luczak. "A classic situation: I'm sitting at the big kitchen table with all 11 of us, and everyone is talking at once," Luczak said, "Where do I focus for lipreading? Why is my sister laughing? What was so funny?"
Luczak wants you to imagine what going through this for every meal would be like. It's one thing if you endure this with strangers who know nothing about deafness, he said. But, it's quite another thing if you're with a family who should know better about your deafness.
"It's as if they wanted to believe that my lipreading skills are so superior I didn't need further assistance. Not true," Luczak said. "I don't have the ability to geolocate a sound so this explains why I cannot catch who is speaking and turn my attention in order to lipread that person."
Language is a powerful bond for a community. In Milan, Italy in 1880, there was a conference on the education of the Deaf, Luczak said. There it was decreed that the use of sign language would be banned as a teaching method.
Up until then, "the Deaf community had a real Golden Age in which they came together through the establishment of Deaf residential schools, Deaf clubs and whatnot," Luczak said.
It was devastating to the Deaf community when Alexander Graham Bell and his ilk made every effort they could to eradicate sign language, Luczak said. Luczak likens the attempt to eradicate sign language to the attempts made throughout history to force LGBTQ people to change their sexual orientation.
Luczak always knew that he was interested in men. Though, it didn't have a name or specific feeling, and it had nothing to do with sex. He gradually came out, slowly, when he was in his teens.
Luczak came to Gallaudet University in the summer of 1984 and came out publicly a month later.
"What gave me the strength to come out were the first batch of books I'd bought from Lambda Rising [the LGBTQ bookstore that closed in 2010]," Luczak said. "That place was really my second home away from Gallaudet…And the fact that I was allowed to use ASL really gave me the self-confidence I had sorely needed all my life."
Luczak in poetry, non-fiction, and plays has written in various styles from formal poetry to free verse about many topics from love to Thomas Edison to Walt Whitman to being queer. If Walt Whitman had a love child with a photographer's eye, it would be Luczak.
In "Once Upon a Twin," Luczak imagines what his life would have been like if he had a twin. Growing up, he knew that his mother had had three miscarriages, but he never asked her about them. When he was 16 "she mentioned that her third miscarriage happened in the same year I was born," Luczak said, "and that it happened while she was sitting on the toilet. The fetus had apparently popped out."
"I couldn't get that image out of my head," Luczak added.
Over the years, his mother told Luczak conflicting stories about the miscarriage. About 10 years ago, he looked into whether it was possible for a twin to miscarry and to have the other twin undetected in the womb. "It turns out that the ultrasound technology during the 1960s wasn't advanced enough so the possibility was quite real," Luczak said.
Luczak had long wondered how different his life would have been if his twin had survived. In 2018, he wrote a collection of formal verse. After that, he was eager to write in a different style. "Once I realized how I should write my next book (no formal poetry, almost no punctuation, etc.), it hit me that I really should explore the idea of my lost twin," Luczak said.
"Would I feel as left out at family gatherings if my twin helped include me?" he said, "…Would my twin speak up for me?…I hadn't dared to examine the possible changes in our family's dynamics, and how it would've affected my self-confidence."
Luczak was surprised by how easily the book wrote itself. It had been waiting a long time to be written.
Like queer poet Walt Whitman, Luczak's creativity contains multitudes. In 2016, Luczak's volume of poetry "The Kiss of Walt Whitman Still on My Lips" was released by Squares & Rebels. Because Whitman wasn't taught to him when he was in high school or college, Luczak had few preconceptions about Whitman. Other than, he said, that Whitman was a poet with a boyfriend who was a streetcar conductor. But when he read the opening of the "Song of my Self," Luczak said "Whoa!"
"The poet had conjured a palpable vision of what America could be," he said, "if Walt were alive today, he'd be sharing selfies and Tweeting away."
"He loved having his picture taken; he had 127 photographs taken when Abraham Lincoln scored 128 photographs," Luczak said, "in fact, Whitman was probably America's first celebrity nude model!"
How does Luczak feel about being a Deaf, gay writer? It's complicated. On one level, he doesn't think of himself as a Deaf, gay writer at all. "I do mention this fact but that's only because I need to stand out a bit more in a country that brings out thousands and thousands of new books each year. It's a marketing angle," Luczak said.
He hopes readers will recognize that he's much more than just a Deaf, gay writer and accept his work as beyond those labels.
Yet, "I still feel proud of being a Deaf gay man," Luczak said. "It's enriched my life in ways that I don't think anyone would've anticipated. It's certainly led me to meet people I wouldn't have met otherwise. For that I'm grateful."
Laundry is his love language
New book explores author's fascination with clean clothes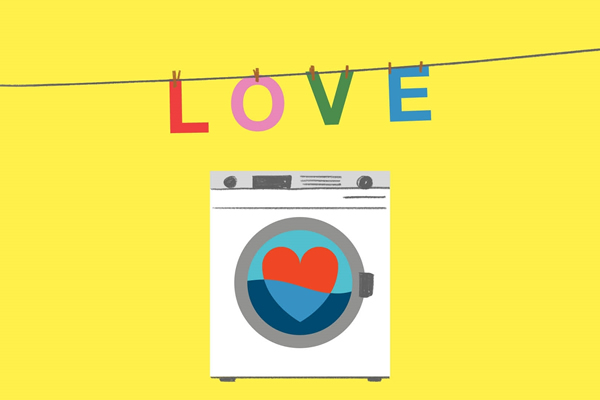 'Laundry Love: Finding Joy in a Common Chore'
By Patric Richardson with Karin B. Miller
c.2021, Flatiron Books $25.99/185 pages
Tomorrow's outfit is on a chair over there.
That's where it's been since you last washed it. What you wore today came from a basket and off a hanger, the shirt needed ironing, there was a tiny stain on the pants but who noticed? and you just bought new socks, so there's that. Time to do the wash? Yeah, but get a load of this: "Laundry Love" by Patric Richardson (with Karin B. Miller).
In one of his earliest memories, Patric Richardson's uncle holds him aloft so that Richardson could watch laundry swimming in the washer. He was almost a baby then, but the fascination was set: at age three, Richardson was "over the moon" when he received a toy washing machine as a birthday gift. He remembers that it was Harvest Gold.
Growing up, Richardson absorbed washday secrets from an extended family of women and he learned the appeal of laundry hung on a line outside. While at the University of Kentucky, he met three professors who taught him about textiles, and employers educated him further. Love of fabric eventually became Richardson's career and laundry is his love-language: "caring for your loved ones' clothes shows them love."
The first thing to know, Richardson states, is that "our clothes are bossy." If something you enjoy wearing says "Dry Clean Only" on the label, lay it on the kitchen counter, grab a pair of scissors, and cut that label off because, "anything can be washed at home."
Here, you'll learn how to save time on wash day. Find out why big-brand-name detergents are unsafe, and see what you need to care for your clothes properly. Learn to iron, eliminate horrible stains, wash woolens and other awkward-to-clean items, and see how to rescue yellowed linens and special-event clothing like a pro.
Remember, says Richardson: "You don't have to do laundry – you get to do laundry."
These days, though, author Patric Richardson doesn't "get to" very often. His husband, he says, does their wash while Richardson runs a clothing store and offers "Laundry Camp" at the Mall of America. But since not everyone can be a happy camper, there's "Laundry Love."
If you're thinking that a book about joyfully washing clothes would be a mighty skinny book, you're right but laundry is only a part of this story here. The rest is biography, and a love-letter to Appalachain and southern women. In giving props to the women who raised him, Richardson shows how his interest in fabric grew, too; the subject of textiles, which may be perceived as mundane by many, is treated in this light as something precious and accessible.
If you come for the biography, you'll be glad you stayed for the hints as Richardson shows how even the most delicate items can be safely home-cleaned. That fur you love? Done. That stinky-perfumed vintage item you found? Clean. Ahhhhhhh, so pick up the undies in the corner, use grandma's linens, shop thrift stores with impunity. Go ahead, fear-free. Having "Laundry Love" should take a load off your mind.
Did Doris Duke get away with murder?
New book explores death of heiress's gay designer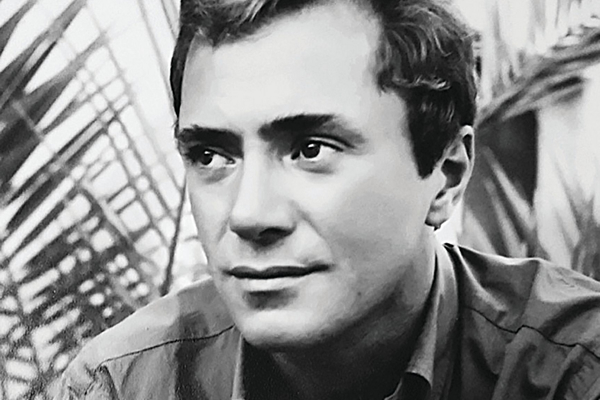 'Homicide at Rough Point'
By Peter Lance
c.2021, Tenacity Media Books
$28.79/438 pages
I don't know if there is an afterlife. But if there is, I hope I don't meet up with Doris Duke.
Why wouldn't I want to hang out with Duke, the art collector and tobacco heiress, known as the richest woman in America, who lived from 1912 to 1993?
Because in the fascinating book "Homicide at Rough Point," investigative journalist Peter Lance illustrates how Duke, believed to have had affairs with many men and women, including Errol Flynn, was likely the meanest woman in America.
On top of that, Lance convincingly argues, Duke got away with murder.
For starters, she'd hire ex-FBI agents to go after her ex-lovers and former employees to make sure they wouldn't ruin her rep in the media. One night, Duke got angry at Joseph Armand Castro, one of her ex-husbands. He reportedly made a wisecrack while Duke was playing jazz on a piano. Ticked off, she slashed Castro's arm with a butcher's knife.
This was child's play for Duke. Lance, who won five Emmys for his work as a correspondent for WNET and ABC News, makes a compelling case that Duke not only killed a trusted confidant, but used her money and influence to cover up her crime.
Duke had several estates – including "Falcon Lair" in Beverly Hills, the estate Rudolf Valentino purchased in 1925.
One of Duke's estates, Rough Point, was in Newport, Rhode Island. The estate was on Bellevue Avenue, known as Millionaire's Row. On Oct. 6, 1966, Eduardo Tirella, 42, flew to Newport from the West Coast. For a decade, he'd been the artistic curator and designer for Duke's estates. The billionaire hadn't purchased any art without consulting Tirella. She'd wanted to keep Tirella, who was gay, by her side.
Tirella no longer wanted to work for Duke. Against the warnings of his partner, the sculptor Edmund Kara, and his friends, he decided to tell Duke in person that he was quitting.
Tirella, a New Jersey native, grew up, one of nine children, in a working class family. He earned a Bronze Star and two Purple Hearts fighting in World War II.
After the war, Tirella designed hats for Saks Fifth Avenue and the gossip doyennes Hedda Hopper and Louella Parsons.
He moved to the West Coast, where he and Kara lived fairly openly as a gay couple. Tirella designed Elizabeth Taylor's shack for the movie "The Sandpiper." Kara designed the bust of Taylor that's seen in the same movie. The couple partied with friends from Kim Novak to Bobby Short.
As Tirella prepared to leave Duke, his work on the West Coast was amping up. He was the set designer for the Tony Curtis movie "Don't' Make Waves." He'd earned $43,000 (about $351,000 in today's money) the year of his death, Lance reports.
Duke, who Lance calls "the possessive, often violent heiress" wasn't at all pleased that Tirella was leaving. People who were around Duke and Tirella then, told Lance that on Oct. 7, 1966, after Tirella said he was leaving, the two had a "wicked fight."
Minutes later, Duke ran Tirella over with her car outside the gates of Rough Point, Lance reports. "Because Doris Duke had the money and the power," he writes, "she succeeded in effectively erasing his death from the narrative of her controversial life."
The Newport police said Tirella's death was an "unfortunate accident." Soon after Tirella died, Lance reports, Duke, who hadn't contributed to Newport before, became philanthropic. She created the Newport Restoration Foundation to revive the city's tourism.
For Lance, a Newport native, something about the case, "sat unsolved, like a stone in my shoe," he writes.
When F. Scott Fitzgerald said the rich "are different from you and me," he was so on point! "Homicide at Rough Point" is a captivating memoir of gumshoe journalism and an entertaining travelogue of Newport, where the rich and eccentric have lived since the American Revolutionary War.
Above all, it is an arresting reminder: If you're rich and powerful enough, you can cover-up anything – even murder.