COVID real estate — the new normal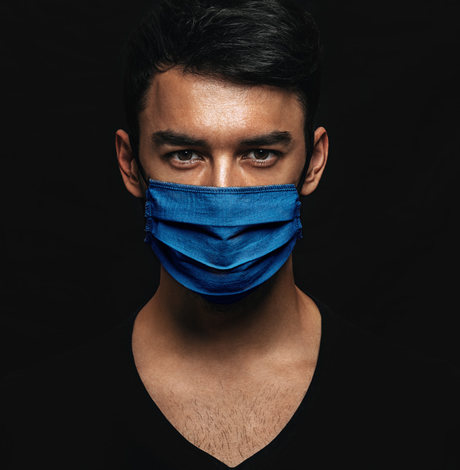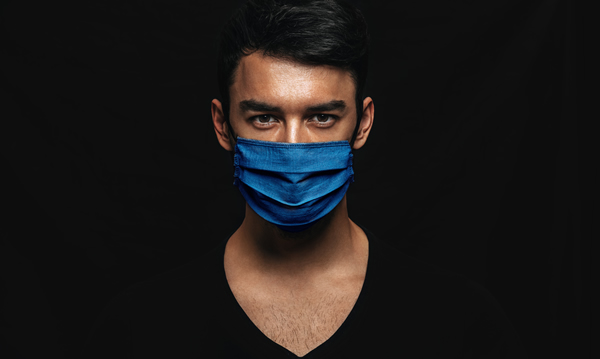 Despite the circumstances of this year, the D.C. Metro area real estate market has felt like it is our busiest in recent memory.
It seems that we are now in what we expected our spring market to be (delayed due to the virus shutdown), and July's numbers prove this to be true. Typically, July is slower than June, but this year, sales increased 17% month over month, 20% in D.C. alone. July area home sales were at a 10-year best for the month. Median home prices in the area were up 13% compared to July 2019, and days on market (8) were at the lowest July level in 10 years, also the second shortest number of days on market overall in 10 years.
This market is great for both buyers and sellers, although for different reasons.
It is a great time to sell, with chronic low inventory and many people figuring out some new "must-haves" for their extended time at home. We've found that many sellers with second homes went to those homes early on in the shutdown, and have decided to stay there, rather than return to the city (whether that's D.C., New York, or elsewhere). While moving during a pandemic didn't seem possible at first, everyone has figured out how to safely manage the process. The current market is proving to also be a great time to buy, with historically low mortgage interest rates. Buyers are flocking to homes with more outdoor space, larger office areas, and to locations with proximity to outdoor access, including local parks.
Buyers, sellers, and agents have all figured out how to safely function (masks, gloves, sanitizers, and distancing are all mandatory) in our "new normal." We continue to show property, hold open houses, and work diligently for our clients, it just looks different than it used to. Virtual showings, while initially employed more for health safety, are continuing to be used as a convenient tool for out-of-town buyers. These Facetime or Zoom showings allow buyers to preview property and get a sense of the area before taking time out of their busy schedules to go see it.
With title companies and lenders now allowing many virtual options, the teamwork that goes into a smooth real estate transaction is stronger than ever. As we continue to work and move forward, we also understand and acknowledge that safety is the first and foremost priority for everyone.
The entire Hagen-Bergstrom team wears masks throughout the day, and we provide gloves, sanitizer, and keep our distance while meeting our clients in person. This allows us to ensure safety while still maintaining that personal relationship that is crucial to a successful real estate transaction. We strive to make sure all our clients, and anyone else with whom we interact, feel safe in this new environment. Luckily, we have experts like Dr. Anthony Fauci, and other leading medical specialists, to guide us through this global pandemic.
Sylvia Bergstrom has been a top-producing agent since launching her real estate career and Marin Hagen joined her mother's successful practice in 2007. Their business is nearly 100% repeat and referral, a testament to their high ethical standards, strong negotiating skills, energy, and discretion. Sylvia and Marin consistently rank among Coldwell Banker's top three Mid-Atlantic teams out of more than 2,000 agents.
The trendiest paint colors of 2021
Ultimate Gray, Illuminating, Urbane Bronze among year's hues.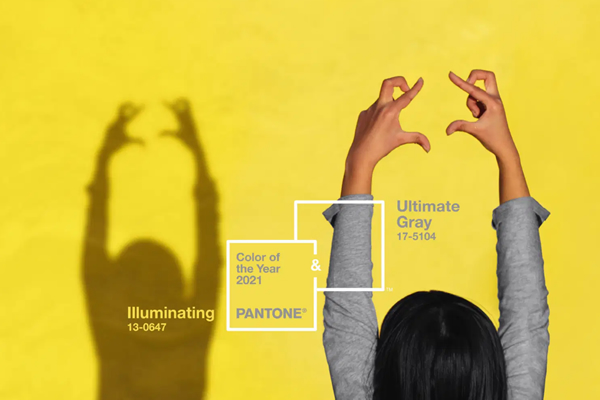 Last year, I decided to forego writing about the paint colors of the year, since many people in our vibrant community were out of work. Buying Farrow and Ball paint for $125 a gallon, it would seem, was not the first thing on their to-do lists.
So here we are in 2021 where the Pantone color of the year is…wait for it…Ultimate Gray.
Aren't we tired of gray yet? Sure, Pantone pairs it with an outrageously bright yellow called Illuminating, which I would have guessed was a blue-toned white had I not seen it online. The combination of gray and yellow has been used in linens and fabrics for several years, albeit in softer hues, so while the stronger hues have been updated for 2021, I don't find them fresh or exciting anymore.
There is an array of colors in the lineup this year that are reminiscent of dirt. Dulux has Brave Ground, a neutral earth tone that "creates a feeling of stability, growth and potential, and provides a firm foundation for change and creativity." That sounds like a color I need to have in my paint collection just to write articles, negotiate real estate contracts, and watch the news.
Sherwin Williams brings us Urbane Bronze, which they describe as "sophisticated" and "rooted in nature." Harvard naturalist Dr. Edward Wilson would have likened it to biophilia, a term he coined for humankind's desire to search for "a connection to nature and other forms of life." I think it would accent cicadas nicely.
Contemplative, the 2021 choice from Pratt and Lambert paints, is a color to think about. It's a deep moss like that found in the rainforest or on the front of my house. I guess it's time for a power-wash.
Teal has been around for decades, but it became so over-used that 20 years ago, Crayola removed Teal Blue from its crayon collection. Now it's back in Benjamin Moore's Aegean Teal, a deep, muted blue-green-gray combination, the ocean's equivalent of mossy Contemplative.
Southwestern dirt is represented by Behr's Canyon Dusk, which looks a little like a New Mexico landscape on a hot, dry day, without the cacti interspersed or the mountains on the horizon. Or try it on the exterior of your organic adobe home.
Glidden suggests using its 2021 choice, Aqua Fiesta, a softer, muted turquoise-aqua blend that won't overpower your bedroom, bathroom and kitchen walls, and will promote a feeling of calm where used.
Dutch Boy has selected Earth's Harmony for 2021. While the name implies a brown tone, this color is actually a cheerful blue that takes you to the moon and back. (Well, to the sky anyway.) Check out how it looks on kitchen cabinets on Dutch Boy's website. Forget the gray-on-the-bottom and white-on-the-top cabinet theme and liven up your kitchen with this vibrant color.
Now, if you're not already on overload, Valspar gives us 12 new colors to select from. Many are neutral and all are muted.
The brown and tan tones include Maple Leaf (think Vermont maple syrup candy), Unforgettable (a perfectly forgettable beige), Arizona Dust (refer to Behr's Canyon Dusk above), and Gallery Gray (gray is possibly a misnomer – it looks tan to me).
The blues and greens are Lucy Blue (teal by another name), Blissful Blue (a mid-toned blue gray), Granite Dust (a very light blend of green and gray), Garden Flower (a happy green with only a touch of gray), and Academy Gray (more akin to teal than gray and the darkest of their 2021 choices).
In addition, Valspar gives us Soft Candlelight (a not-too-bright yellow), Cherry Taupe (a neutral with slightly pink tones), and my favorite, Dusty Lavender (true to its name, although anything called Dusty makes me want to go and take a shower).
Clark and Kensington paint combines its colors into three collections of six colors each: Understated Impact, Mindful Living, and Creative Escape, which sound like things to ruminate about while doing goat yoga.
Each collection features hues that are like the blues, greens, tans, and grays created by every other paint company. The one exception is Red Tulip, found in the Understated Impact collection. It's more of a ruby or garnet than a true red, but it's nice to see someone paint outside the box.
This month, I hope to see more decorating in gem colors: Garnet, Amber, Citrine, Emerald, Sapphire, and Amethyst, with accents of Smoky Quartz and Tiger Eye, and a smattering of Sky-Blue Topaz, Rose Quartz, and Pearls.
Now, wouldn't that make a nice flag?  Stay colorful, my friends.
Valerie M. Blake is a licensed Associate Broker in D.C., Maryland, and Virginia with RLAH Real Estate. Call or text her at 202-246-8602, email her via DCHomeQuest.com, or follow her on Facebook at TheRealst8ofAffairs.
Multiple offers? Multiple headaches? Here's some medicine
Tips for navigating our hot seller's market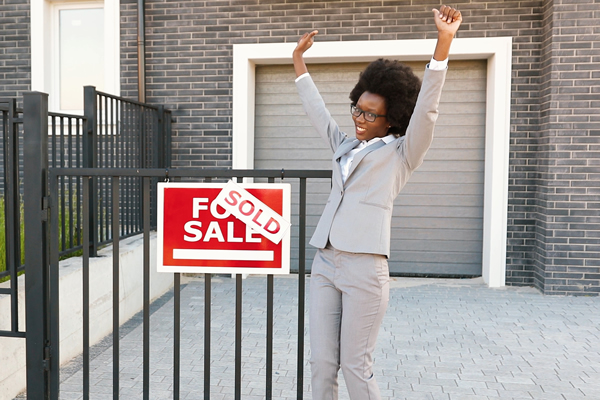 As a seller's agent, multiple offers can be great. Who doesn't love options? Does my seller want to take offer A, B, or C? (Or even D, E, or F?).
As a buyer's agent, multiple offers can mean more stress, headaches, nail biting, and taking on more risk. Lately it has been described as a seller's market. With the combination of low interest rates and a global pandemic that led thousands of people to decide to look for a bigger house with more rooms, outdoor space, and a more desirable location than their last residence, the result has been multiple offer bidding wars on homes that buyers find desirable. So, what are some suggestions for handling this multiple offer laden market? Here are a few tactics I have learned over the years:
Do a pre-inspection so that the home purchase is not contingent on a home inspection. If you find too many red flags, you can just skip making the offer and keep looking.
Ask your lender to approve you beyond just a pre-approval. This might take more energy on the front end so that you can have the bank give you a solid approval letter, but it might mean that you can close on the house in less time and seem like a more solid choice than the other offers.
Be willing to ask the sellers what they need. Some sellers want a high price, while other sellers are OK with a decent price, but with features such as a rent-back for a month or so while they coordinate closing on their new home, or even begin looking for their new home. Being flexible can be crucial to winning the offer.
If you are a seller, and need to sell before buying the new home, you might just want to move out, get a six-month or a one-year rental and put the house up for sale. You might find that the profit you make in a multiple offer situation could be enough to cover the cost of the rental and make the search for the next house less frantic and stressful.
These are just a few ideas a good Realtor can help their clients to decide on. Find a trusted Realtor to help you. Oh, and happy Pride month everyone!
Joseph Hudson is a Realtor with The Rutstein Group at Compass. Reach him at 703-587-0597 or  [email protected].
Boosting your curb appeal for summer selling 2021
The look of your exterior speaks volumes about your interior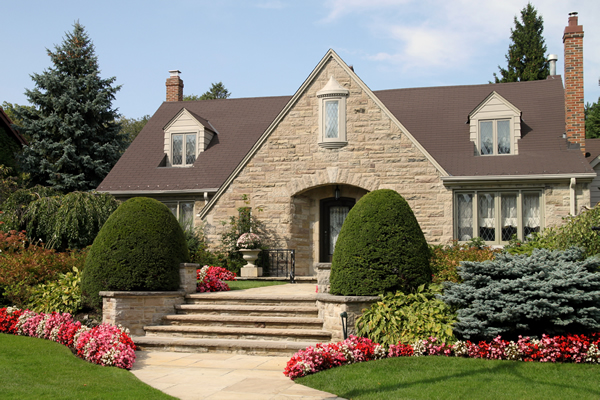 A prospective buyer's first impression of your home speaks volumes about how you take care of your house. If the outside of your home isn't well-tended, you are eliminating many buyers and can expect your home to sit on the market longer and sell for less. Try some of these tips to give your home great curb appeal.
Dress Up Your Front Door: It's the first thing guests are in contact with when visiting your home. If your door is peeled, weathered, or the paint has just become dull it can diminish the appeal of your home. Painting your front door is an inexpensive way to add curb appeal to your home. Buying a can of paint for under $30 can easily liven up the look of your home. Pick a shade that compliments the rest of your home, but makes the door stand out. If you have an HOA, be sure the color you choose is authorized by the association. Feeling fancy? Add an address plaque above your door or install a stylish door knocker.
Rejuvenate Plant Life: Flowering plants are a great way to make your home vivid and inviting. In the D.C. metro area, we have many beautiful flowers that thrive in the summer and can bring fresh curb appeal to your home. Peonies work well in sun-filled areas, although buy an established plant as they can take years to fully blossom. Plant some clematis along the border of your exterior; these colorful beauties do well in shaded areas.
Brighten Up Your Mailbox: Mailboxes are one of the first things a prospective buyer notices. Mailboxes are usually neglected by homeowners, but painting them is a quick and easy way to bring curb appeal to your home. If your mailbox is on a wood post, paint the post a neutral color. For mailboxes that are on their last leg, it may be simpler to just replace them. Install a flower box around your mailbox to add a fresh look. Coordinate the color of the mailbox and your front door or your house's trim color. The state of your mailbox indicates how well you've taken care of your home; a neglected mailbox can easily raise a red flag for prospective buyers.
Replace Your Gutters: An old gutter system with peeling paint and rust spots emits a sign of a neglected home. Replacing your gutters may cost you a little more than planting flowers and painting your door, however, it will go a long way in your home's curb appeal. Vinyl gutter systems are less expensive but are infamous for cracking over time in our cold weather. If your budget allows for it, copper systems express a look of high quality and will go a long way with curb appeal.
Curb appeal is a prospective buyer's first impression of your home. The look of your exterior speaks volumes of your interior and can tell someone what they should expect when they open your front door.
Khalil Alexander El-Ghoul is principal broker, Glass House Real Estate. Reach him at
571-235-4821, [email protected], or via glasshousere.com.