COVID real estate — the new normal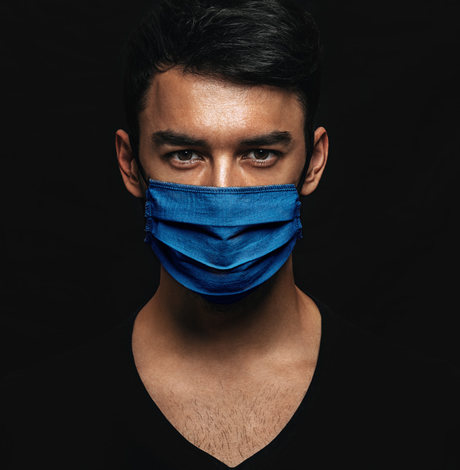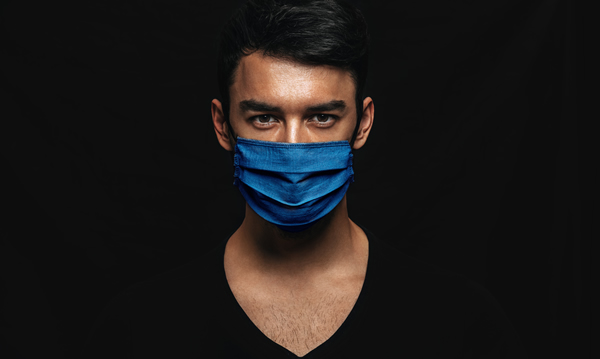 Despite the circumstances of this year, the D.C. Metro area real estate market has felt like it is our busiest in recent memory.
It seems that we are now in what we expected our spring market to be (delayed due to the virus shutdown), and July's numbers prove this to be true. Typically, July is slower than June, but this year, sales increased 17% month over month, 20% in D.C. alone. July area home sales were at a 10-year best for the month. Median home prices in the area were up 13% compared to July 2019, and days on market (8) were at the lowest July level in 10 years, also the second shortest number of days on market overall in 10 years.
This market is great for both buyers and sellers, although for different reasons.
It is a great time to sell, with chronic low inventory and many people figuring out some new "must-haves" for their extended time at home. We've found that many sellers with second homes went to those homes early on in the shutdown, and have decided to stay there, rather than return to the city (whether that's D.C., New York, or elsewhere). While moving during a pandemic didn't seem possible at first, everyone has figured out how to safely manage the process. The current market is proving to also be a great time to buy, with historically low mortgage interest rates. Buyers are flocking to homes with more outdoor space, larger office areas, and to locations with proximity to outdoor access, including local parks.
Buyers, sellers, and agents have all figured out how to safely function (masks, gloves, sanitizers, and distancing are all mandatory) in our "new normal." We continue to show property, hold open houses, and work diligently for our clients, it just looks different than it used to. Virtual showings, while initially employed more for health safety, are continuing to be used as a convenient tool for out-of-town buyers. These Facetime or Zoom showings allow buyers to preview property and get a sense of the area before taking time out of their busy schedules to go see it.
With title companies and lenders now allowing many virtual options, the teamwork that goes into a smooth real estate transaction is stronger than ever. As we continue to work and move forward, we also understand and acknowledge that safety is the first and foremost priority for everyone.
The entire Hagen-Bergstrom team wears masks throughout the day, and we provide gloves, sanitizer, and keep our distance while meeting our clients in person. This allows us to ensure safety while still maintaining that personal relationship that is crucial to a successful real estate transaction. We strive to make sure all our clients, and anyone else with whom we interact, feel safe in this new environment. Luckily, we have experts like Dr. Anthony Fauci, and other leading medical specialists, to guide us through this global pandemic.
Sylvia Bergstrom has been a top-producing agent since launching her real estate career and Marin Hagen joined her mother's successful practice in 2007. Their business is nearly 100% repeat and referral, a testament to their high ethical standards, strong negotiating skills, energy, and discretion. Sylvia and Marin consistently rank among Coldwell Banker's top three Mid-Atlantic teams out of more than 2,000 agents.
Maximizing your homebuying strategy amid changing interest rates
Consult an expert when navigating unpredictable market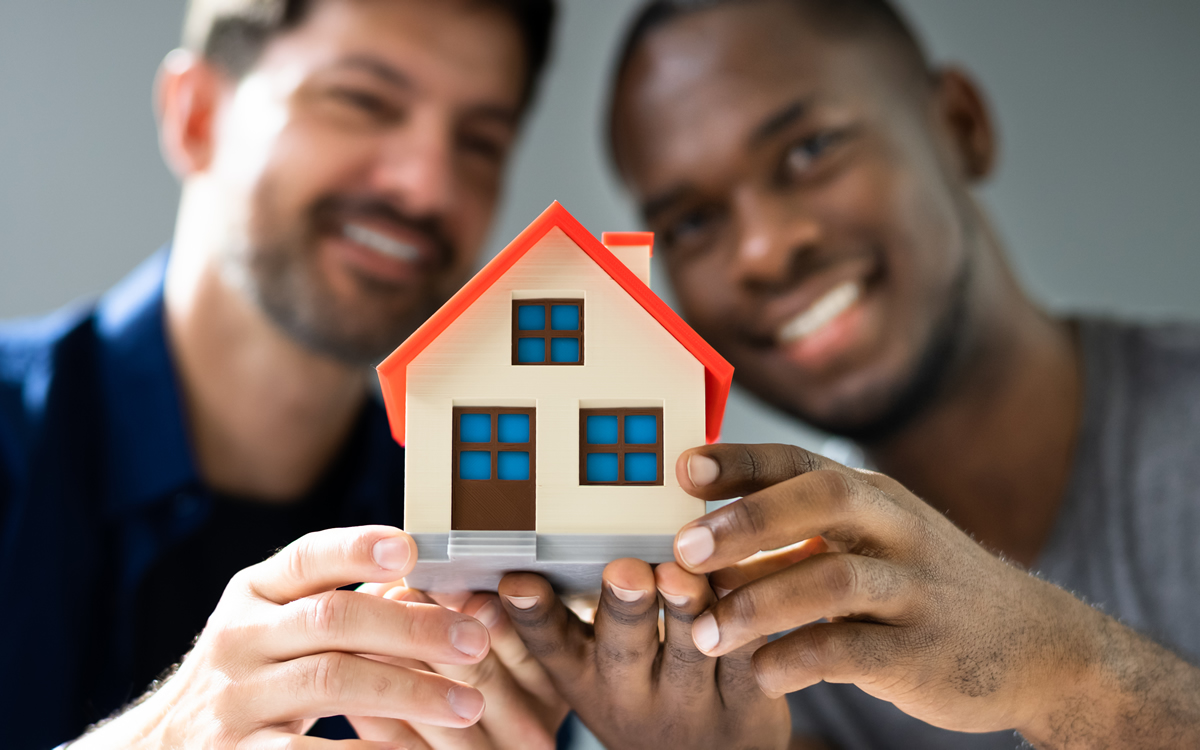 The Federal Reserve's recent decision to pause its rate hikes and signal potential reductions in 2024 has sparked a wave of interest among prospective homebuyers. As the housing market remains dynamic, many are wondering if now is the right time to connect with a LGBTQ Realtor and embark on the house hunting journey.
In today's real estate landscape, where factors like interest rates, market conditions, and personal financial readiness intersect, making informed decisions is key. Let's explore the considerations involved in maximizing your homebuying strategy, even in the face of potential interest rate reductions down the road.
Assessing the Current Market
Before diving into the homebuying process, it's crucial to understand the present real estate market conditions. Key factors include housing prices, inventory levels, and local real estate trends. These factors vary widely by location, and what may hold true in one area may not in another. The availability of homes, their affordability, and the demand for properties all play a role in shaping your homebuying experience.
Interest Rates and the Fed's Actions
While the Federal Reserve's influence on interest rates is substantial, it's essential to remember that mortgage rates are influenced by various factors, including market forces, economic conditions, and global events. Predicting the exact timing and extent of rate reductions can be challenging. It's wise to stay informed about financial news and seek guidance from experts when making rate-related decisions.
Your Financial Preparedness
Homeownership requires a solid financial foundation. Assess your readiness by considering factors such as your credit score, down payment savings, and debt-to-income ratio. Lenders scrutinize these aspects to determine your eligibility for a mortgage. It's vital to have a stable income and job security, as this will impact your ability to handle homeownership costs.
If you'd like to get pre-qualified for a mortgage, ask your real estate agent for a referral.
Long-Term Plans
Think about your long-term plans and how they align with homeownership. Are you planning to settle in the area for an extended period, or is this a short-term investment? Evaluate your financial flexibility and whether you can comfortably manage homeownership expenses like maintenance, property taxes, and insurance.
Consulting with a Realtor
Connecting with a Realtor who understands your goals and the local market is invaluable. Realtors from platforms like GayRealEstate.com can provide insights into market conditions, housing options, and potential investment opportunities. They can help you assess whether now is the right time to start the house-hunting process based on your unique circumstances.
Refinancing as a Future Option
While securing a lower interest rate in the future is a possibility, it's not guaranteed. Refinancing depends on your creditworthiness at that time and market conditions. Additionally, there are costs associated with refinancing, so it's essential to calculate whether the potential savings outweigh the expenses.
The decision to buy a home should be a well-thought-out process that considers multiple factors, including interest rates. While the prospect of rate reductions is enticing, it should be evaluated alongside other crucial elements that shape your homeownership journey. Consulting with real estate professionals at GayReaEstate.com will empower you to make informed decisions, ensuring your homebuying strategy is optimized to your advantage.
Jeff Hammerberg is founding CEO of Hammerberg & Associates, Inc. Reach him at 303-378-5526 or [email protected]. You can also visit GayRealEstate.com.
Back to basics in home buying process
Fantasizing about pricey condos you can't afford is not the first step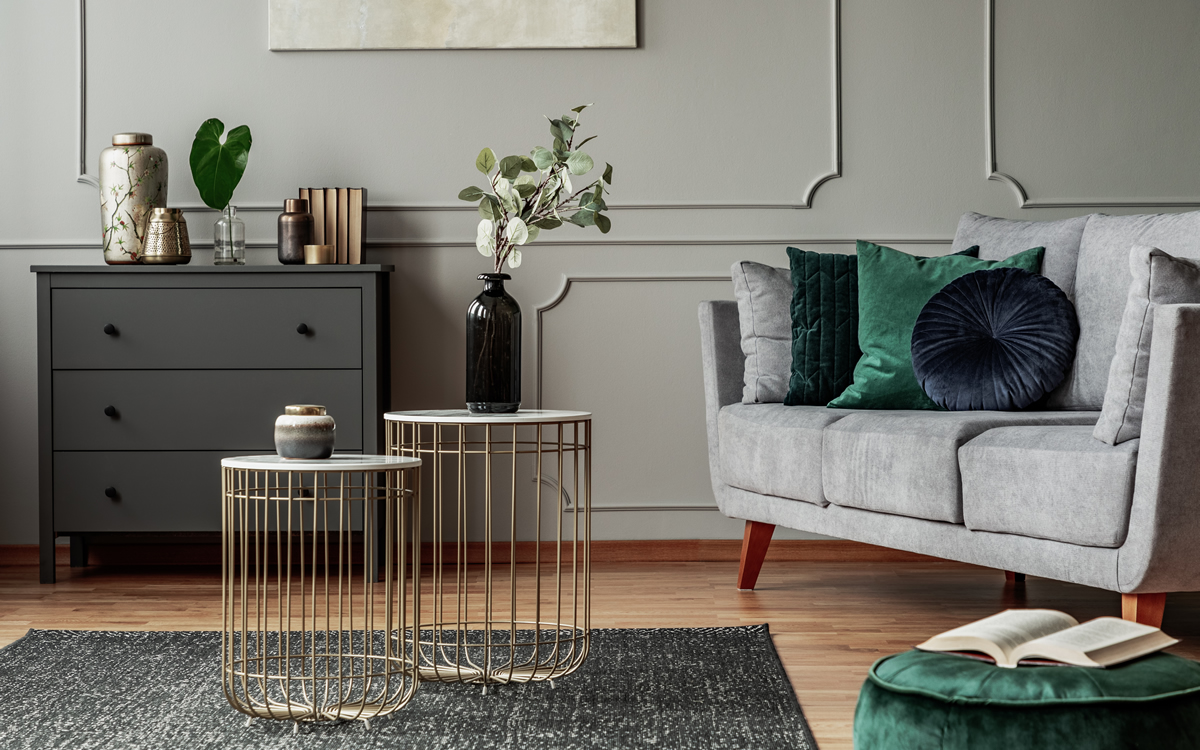 As a home buyer we often forget what goes into the home buying process. There are several steps that you must take in order to purchase a home and similar to school or continuing education, it's always a good idea to get back to basics to refresh your memory (or perhaps learn for the first time) the nuances of home buying and those steps that a Realtor is there to help you navigate.
Most buyers assume that the first step in home buying is the HUNT! You have been on Redfin or Zillow stalking some properties that are on the market and going into open houses on your lazy Sundays after a boozy brunch imagining yourself in a condo in Logan Circle. Well I hate to be the one to tell ya – but that is not your first step. You may have just been wasting your time as you are not able to afford those properties you have been looking at online and daydreaming about the furniture placement. In reality the first step to home ownership is getting a pre-approval from a reputable local lender. A lender will do a quick pull of credit and finances to give you an idea of what type of mortgage and the amount of that mortgage. While you may think you can afford a mortgage, the mortgage industry will financially let you know what you can actually afford.
Once you have that pre-approval in hand we can start the hunt. This is the time that your agent is going to ask you for your list of wants and needs. These lists will no doubt change over time when actually touring properties. Agents are there to guide you through the process. We are teammates on this hunt together. Likely your agent will send you properties and you will also find a few on your own that are of interest. Just like with teaching, learning, fashion, etc. there are different styles that work for different people. Please remember that if you do not like the style your agent uses, there are more fish in the sea. Find the agent that you jibe with — you are going to be spending a great deal of time together.
Once you've found the home of your dreams – this is where the real fun begins. Your agent will run comps on the property to find its value. Value is a subjective thing; at the end of the day a property is only worth what someone is willing to pay. Comparable sales (comps) are a list of properties with the same bedrooms, bathrooms, size and within the same radius of the property that you are interested in purchasing. These figures are used to either support the asking price or support a lower offer price for the piece of real estate. Once the comps are run and you agree on an offer price, there are a few other items that need to be hashed out that are part of the offer of sale.
Arguably one of the more important factors is the inspection period. This is usually used to perform a home inspection and find any items that may need special attention or repair that would drastically affect the home's value. This is also a time to take measurements, take pictures, bring in a contractor for quotes etc. So you will want to ask for an appropriate amount of time for these items to be completed.
The final item to go over in the contract (we are just breezing through this here) is coupled with the financing piece. We need to determine a closing date. This will usually line up with what the mortgage lender (remember step one) will need in order for you to produce any and all documents to them and to get the loan into underwriting in order to close the sale. In the DMV this is usually about 30-days from contract acceptance to closing. There are, of course, instances where it can be sooner and those where it can be extended a bit. It's all a fine dance between all parties involved to ensure a smooth transaction. It truly does take a village.
Once the offer is written, presented, negotiated and all parties agree to the terms – then this menagerie of bulleted items and timelines are set into place. There are timed items for different types of real estate and each jurisdiction is different regarding their timing – which is why its vital to use a Realtor that performs often in that specific area in which you are looking to purchase.
This is by no means an all-encompassing list of items within a real estate contract nor a true roadmap to home ownership, however, it represents the stripped down fundamental steps in the home buying process. Aside from the contract, which protects you as the buyer, it is important to ensure that you align yourself with your 'A Team' for the hunt. That includes a lender, title company, home inspector and any auxiliary contractors, etc., that your trusted real estate agent can help provide a list for you to choose from.
In this current climate there are mumblings and lawsuits about the "need" for a Realtor to be used in a home buying or selling transaction. After reading the snippet of tasks above, I would surely believe that a Realtor is vital to a successful home purchase in this market. We have gone from a seller's market with super low inventory levels to a market with higher interest rates and equally low inventory levels. Realtors are on the pulse of the market and what is changing because we are in the trenches – I would argue that assistance with your home purchase, one of the most valuable assets you will have – is one in which having a professional by your side is of vital importance.
Justin Noble is a Realtor with Sotheby's international Realty licensed in D.C., Maryland, and Delaware for your DMV and Delaware Beach needs. Specializing in first-time homebuyers, development and new construction as well as estate sales, Justin is a well-versed agent, highly regarded, and provides white glove service at every price point. Reach him at 202-503-4243,  [email protected] or BurnsandNoble.com.
D.C. rentals: DIY or seek professional help?
Some landlords thrive alone, while others need property managers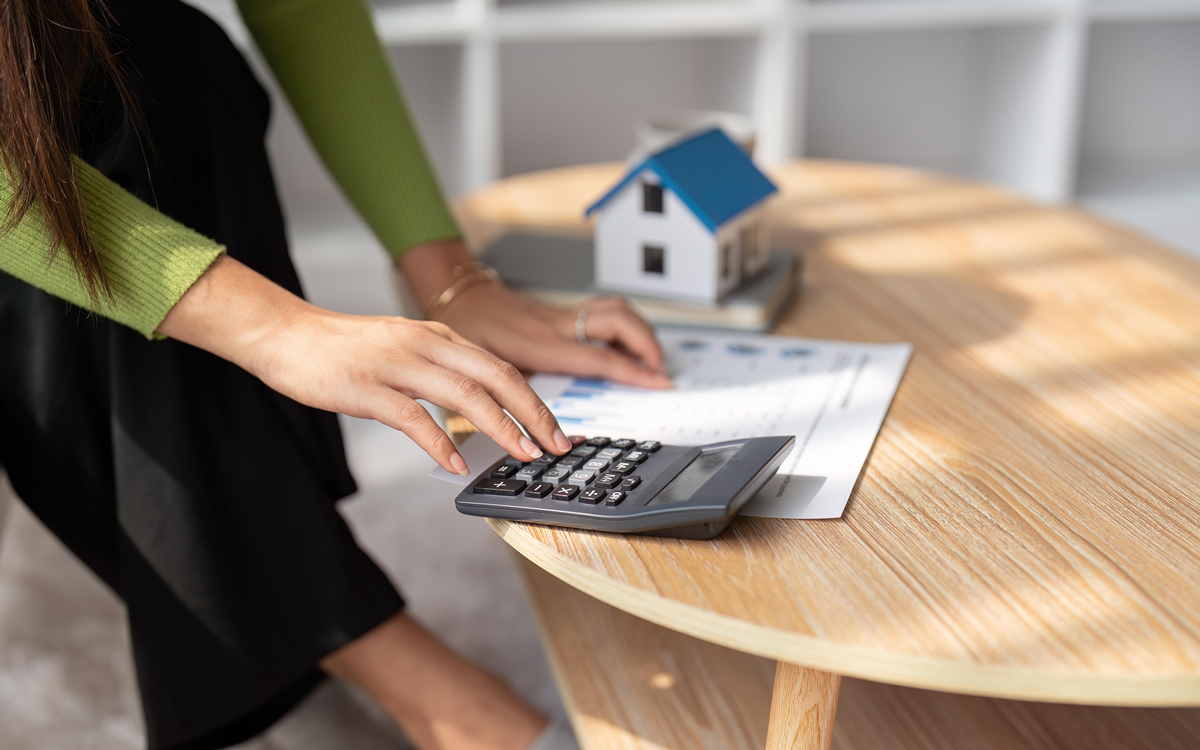 Owning a rental property in the District of Columbia can be a lucrative investment, which naturally comes with an array of professional and legal responsibilities. From federal laws and local regulations to moral and financial responsibilities, your obligations change substantially when you transition from being a homeowner to a landlord.
When you "Do It Yourself," you're tasked with managing the property, handling tenant relations, ensuring legal compliance, and much more. The key questions to ask yourself when you seek to master the D.C. rental housing market include:
Which property management tasks can you take on yourself, and
At what point should you entrust the job to professionals?
DIY Property Management Tasks
Looking at things from a distance, it seems like a no-brainer to self-manage a property you have purchased. You have a solid property. You find good tenants. You cash in on the rent income. What could go wrong? Here are a few things that many landlords feel confident in managing on their own.
• Routine Maintenance: Regular upkeep is essential to maintaining the value and appeal of your property. Owners can handle tasks such as lawn care, cleaning common areas, painting, and basic maintenance like changing light bulbs or air filters. Staying on top of these tasks can enhance tenant satisfaction and reduce the likelihood of major repairs down the line and it can save money.
• Communication: Establishing clear communication channels with tenants can foster a stronger landlord-tenant relationship. Landlords can personally address concerns, answer questions, and provide timely responses to maintenance requests. Open lines of communication contribute to tenant retention and satisfaction and better long-term rentals.
• Rent Collection: Collecting rent is a straightforward task that landlords can manage themselves, so long as you have a tenant who is paying on time. Ask yourself if you want to be interfacing directly with a resident in your rental who runs into economic troubles and becomes a late payer, month after month. By setting up a convenient payment system and providing clear rent due dates, landlords can maintain consistent cash flow and make the process more efficient.
• Lease Agreements: Crafting a well-drafted lease agreement is within the capabilities of landlords, especially with many online platforms that provide lease templates these days. With the assistance of legal templates or resources, landlords can outline terms, responsibilities, and expectations for both parties. However, always have a legal professional versed in D.C.'s landlord-tenant law review the document to ensure compliance with DC's rental laws.
Property Management Tasks That are Better Left to the Professionals
When you hit the wall with the various complexities in D.C. and federal landlord/tenant laws, it's time to think about what critical components of successful rental housing should be outsourced. When you think of your best and favorite skills, are you prepared for key things required of landlords in the District? Take a peek at just a few of the most important ones below.
• Market Analysis and Pricing: Professionals have the expertise to conduct thorough market analyses, helping landlords determine competitive rental prices. Setting the right rent ensures steady occupancy rates and maximizes returns on investment. Stair Stepping your rental price during advertising can save you from lost revenue month-on-month. And property managers with units in their portfolio similar to yours can often have a stronger sense of what the market is paying for a rental like yours.
• Tenant Screening: One of the most crucial aspects of property management is selecting the right tenants. Landlords can take charge of this task by thoroughly screening applicants, checking references, and conducting background checks to ensure responsible and reliable tenants. The District's City Council has imposed a wide array of restrictions on what you can and cannot check for with prospective tenants. Do you want to be caught off guard and faced with a discrimination lawsuit? Think twice before you decide to use subjective measures for tenant selection.
• Legal Compliance: The District of Columbia has strict rental laws and regulations that landlords must adhere to. Professionals well-versed in local laws can ensure your property and practices are compliant, reducing the risk of legal disputes and financial loss.
• Complex Maintenance and Repairs: While landlords can handle basic maintenance, significant repairs and complex issues are best left to professionals. And you will need a skilled intermediary to help navigate the different bids to know which is realistic and which simply has overblown costs. Hiring qualified licensed and insured contractors ensures that repairs are done correctly and safely, preventing potential hazards and tenant dissatisfaction, and keeping liability for problems with the contractor.
Emergency Response: Property management professionals have systems in place to handle emergencies, such as plumbing leaks or electrical failures. Their round-the-clock availability ensures that tenants' needs are met promptly and efficiently. Do you know folks who can be your support system? If not, you may want professional property management.
Tenant Evictions: Dealing with tenant evictions is a sensitive and legally intricate process, particularly in the District of Columbia after 2002 legislation. Property management professionals can guide landlords through the eviction process, ensuring that all legal requirements are met while minimizing potential conflicts. Trying to represent yourself in Landlord Tenant court now has so many risks to invalidate your lawsuit it is best to use an attorney specialized in DC Landlord Tenant Law to make sure all of the requirements are met for the lawsuit to proceed.
Finding the Balance
Making the decision to do your own property management tasks or hiring professionals depends on several factors, including your experience, time availability, and the scale of your rental property portfolio. Some landlords may thrive in handling many aspects themselves, while others might benefit from entrusting their properties to seasoned property managers.
While landlords can handle tasks like routine maintenance, and rent collection, seeking legal help for District landlord/tenant law compliance, other necessary skills may be harder to develop and can leave you in hot water with a knowledgeable tenant. Think deeply about alleviating the stress and mitigate potential risks by understanding your strengths and limitations as a landlord. Doing so today will help you make informed decisions that contribute to the success of your rental property and get you the revenue you want to see tomorrow.
Whatever decision you make on your property management, feel free to contact us [email protected]. Stay informed.
Scott Bloom is owner and Senior Property Manager at Columbia Property Management. For more information and resources, visit ColumbiaPM.com.