Know your limits when it comes to DIY
Four questions to ask before tackling a project yourself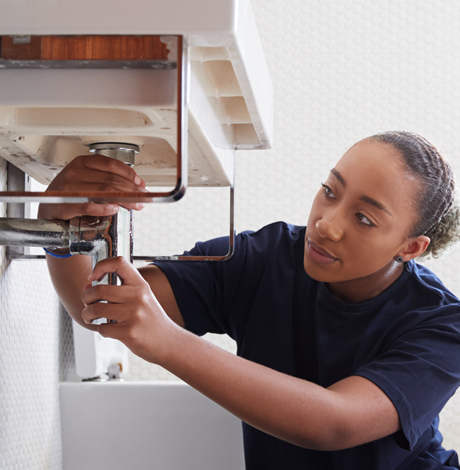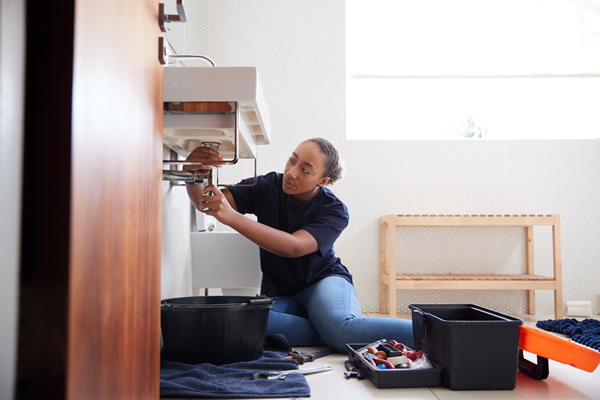 DIY—Do it yourself—is all the rage. With the constant reminders from Instagram and HGTV, many people get caught up in self-redecorating and repairing. People are painting rooms, changing doorknobs, trying to hang wallpaper, adding flagstone paths and much more. Some home projects are fun and simple. With so much time at home these days, it's easy to see why so many are taking on DIY projects.
DIY improvements can be challenging and give you a great sense of accomplishment. DIY can help you change up your home's style. DIY can sometimes save you some money.
DIY decorating is one thing. DIY repairs, however, are another. In the past, I am sure your trusty DIY partner—YouTube—has been right there by your side as you installed a new backsplash or taped off molding before painting a room. However, there is a chance YouTube, combined with your inadequate skill level, has no business trying to repair some home issues. While the same tenets of enjoyment and accomplishment that you get from design projects can apply to repairs, many times trying to repair something yourself can cause bigger issues and cost you more money immediately or in the future.
So how do you know when a project is just too much for you to tackle on your own? Here are four questions to ask yourself before you take on a DIY repair.
Is it safe? Stop and think about the project at hand. Is it safe for you to tackle? Have you worked on something similar in the past? Is the repair easy to get to or do you need a ladder? When thinking about safety, electrical repairs immediately come to mind. The job may look as simple as connecting two wires, but doing the job incorrectly can be a true safety hazard either immediately or down the road.
Will a botched job affect your neighbors? What if you can't stop the water as you attempt to repair your toilet or sink? While it may look like the water would stay contained to your unit, water moves in mysterious ways. It can seep down between floors or even under walls and across to your neighbor. Flooding your condo, your neighbor's, or your common hallway is an uncomfortable position to be in. And if you damage community property, or your neighbor's unit, your DIY repair has just gotten really, really expensive.
Do I have time to do this twice? Sure, from your YouTube research the project looks like it will take no time at all. But, what if you mess up or can't complete the project? Do you have time to call in a professional to correct your mess up? Let's say you only have one bathroom and midway through the project you realize you can't repair your toilet before the end of the day and need to call in an expert to help. If you are calling after hours, it's a long wait until the morning or an expensive emergency after-hours charge.
Are you ready to pay for the repair twice? If you go the DIY route, you might feel like you are saving. You may think you can find less expensive parts and save on labor charges. But, if you have to follow up your attempt by calling in a professional, you will likely have to pay for parts twice in addition to the cost of the professional's labor.
Home improvements and repairs are a normal element of home ownership. Maintaining your home is important for you while you own and live in the house. Repairs and upgrades will also pay off when you go to sell. Add to that, deferred maintenance can be very costly. But before you tackle that project, stop and analyze the best route to take. DIY can be enjoyable and gratifying, but sometimes we just need to know our limits and when it's time to call in a professional. If you want to see an example of a DIY pipe repair gone wrong, check out my YouTube channel for last week's episode of my Thursday Thoughts series entitled DIY: Know Your Limits.
Sherri Anne Green is an award-winning Realtor with Coldwell Banker Residential Brokerage having earned the prestigious International President's Circle Award designating her among the top 5% internationally. Reach her at 202-798-1288, [email protected], on Facebook, and on Instagram.
Alternative ways to deal with high interest rates
Rental units, house hacks, and more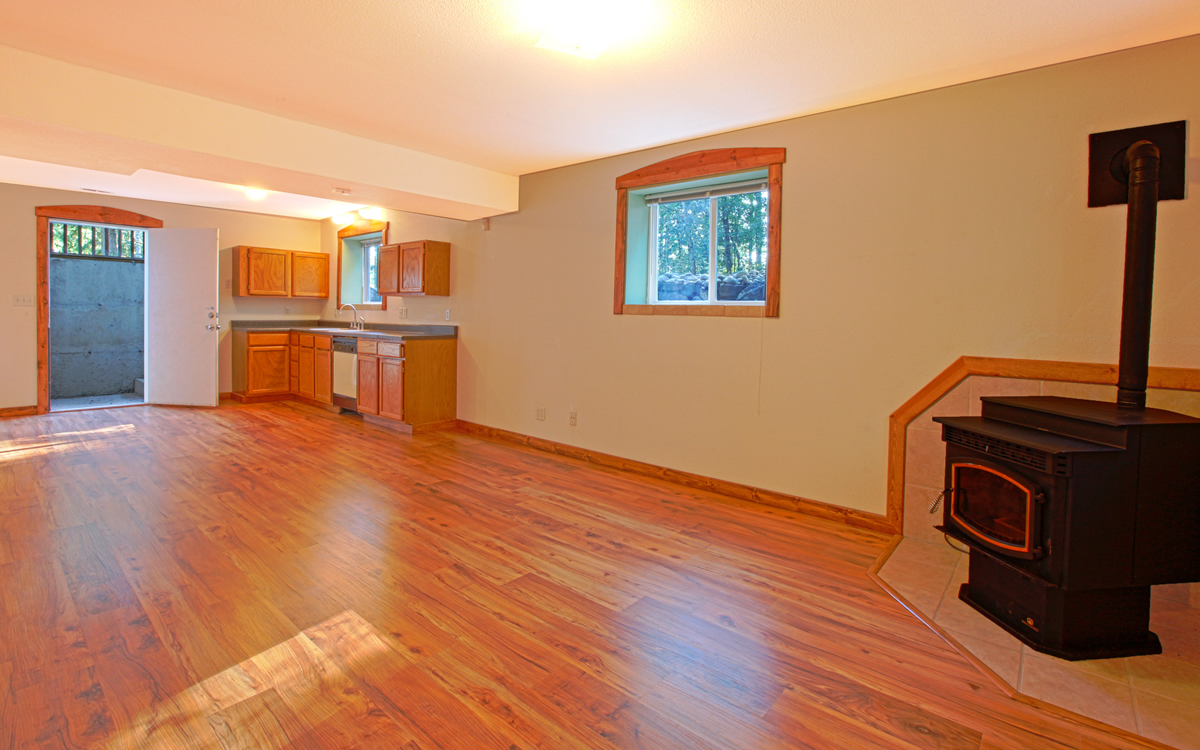 Amid all the news this week about whether or not the movie "Bros" was a blockbuster, we still hear about fluctuating mortgage rates. This is obviously detrimental for my business. I have a dog to feed and I like to eat. So let's look at some alternative methods of combating the higher mortgage rates. If you have read my previous columns (I hope you have) then you will know I am a huge fan of sass and more importantly, controlling your controllables! Let's outsmart these interest rates, hunny.
ENGLISH RENTAL UNITS
Obviously we cannot change the interest rates, we don't set those. But we do set and control our destiny. If you have been in the market for a row house in D.C. but don't truly NEED all of that space – perhaps shift your search to include row houses that have an English basement. This means that it's a basement that has means of egress from the front and the back. Here in D.C. there are requirements in order to make it a legal rental and have a certificate of occupancy, which include, but are not limited to, means of egress and ceiling height. That ceiling height aspect is truly a very important part.
By shifting your search to include a full basement with a front and back entrance and adequate ceiling height you also might notice that you have increased your budget a bit more. However with these units you are able to charge more in terms of monthly rent than you would for just having a roommate. The market is shifting and buyers are able to be a bit more methodical with their purchases and with that comes some negotiation power as well.
That means that you likely can find a row home with an English basement for around what your budget (as long as it is realistic) is and now you have the ability to rent out the basement and you can use those funds to offset the higher interest rate – until the rates drop again and you can refinance. At the end of the day please remember that in this market we are "Marrying the house and dating the rate" meaning that if you find THE house for you — buy it, don't wait. It will cost you more in the long run if you wait. In a few months or a year you will be able to refinance and lower your loan – and if you've bought this row home with a rental basement unit then you can just pocket a bit more money since you now have a lower rate. Or turn one bedroom into the walk-in-closet of your dreams.
HOUSE HACK
Let me start by saying this option is NOT for everyone, including me. But I would be remiss if I did not mention it. Think of having roommates but on steroids. House hacking is the idea of buying a home with the sole intention of renting the bedrooms out. For example, this means that your buying criteria would be looking for a bathroom for each bedroom in order to make this work. Ideally a three-bedroom, three-bathroom is the minimum for this to be a lucrative method. In addition to reading everywhere that mortgage rates are increasing I am sure that you have also seen that rents are on the rise as well, which is good for this house hack option. If we look at numbers – say your mortgage is $5,000/mo for a three-bedroom, three-and-a-half bath home. The upstairs has three bedrooms and two baths and the basement has a full bath and open space. You can assume that you would likely be able to rent one upstairs bedroom + bath for about $1,000 and then I would estimate the basement space, which is similar in space to a studio apartment, for around $2,000. This means you would receive about $3,000 in rent without renting out that third bedroom and even thinking through possibly renting out your two parking spaces behind the row home. Looking at your mortgage of $5,000/mo and subtracting the $3,000 in rent you receive that means you are paying $2,000/mo for your home. Again, this is NOT the right choice for everyone, however, it is a great option for those that are looking for a great investment and might not need the extra space now but are looking to grow into a space. (These figures are estimates, and are on the lower end of what rent amounts could be expected, and it also depends on which area of D.C. you are living.)
BUY DOWN RATES
This trend has picked up traction in the past few months. You can effectively "buy down" your interest rate by purchasing points. One point equals 1% of your total mortgage amount. If you buy down a point then this means that if your interest rate was 6% it will now be 5%. Please keep in mind that you do NOT have to buy down one full point but instead can buy down a half point etc. Fees and figures depend on your lender, so keep that in mind as well. The most important part of this equation is to take into consideration how long you will be in the home. If you are only planning to live in this home for five years then it might not make sense to buy down your rate if you are not in the home long enough to recoup the cost associated with the buy down. For example, if you are buying your "forever home" then I would suggest buying down a point or so in order to lessen your monthly mortgage payment. Alternatively, if you are buying a one-bedroom condo but know this will only suit your lifestyle for a short period of time, less than 10 years, I would suggest "Marrying the home and dating the rate" with the mindset that you can refinance at a later date.
Please keep in mind – that the house hacking and English basement options rely heavily on RENTAL INCOME and that is NOT always a guarantee – so there is innate risk with these methods. Also, my lawyer wanted me to mention that I am not a mortgage broker and you should always speak with a lender to see if these options would work for you. Regarding the actual market and what is out there and currently happening on the streets in D.C., Maryland, and Delaware, you should reach out to me.
Justin Noble is a Realtor with Sotheby's International Realty licensed in D.C., Maryland, and Delaware for your DMV and Delaware Beach needs. Specializing in first-time homebuyers, development and new construction as well as estate sales, Justin is a well-versed agent, highly regarded, and provides white glove service at every price point. Reach him at 202-503-4243,  [email protected] or BurnsandNoble.com.
Make the most of the market and keep a positive perspective
Home sales are slowing and interest rates are rising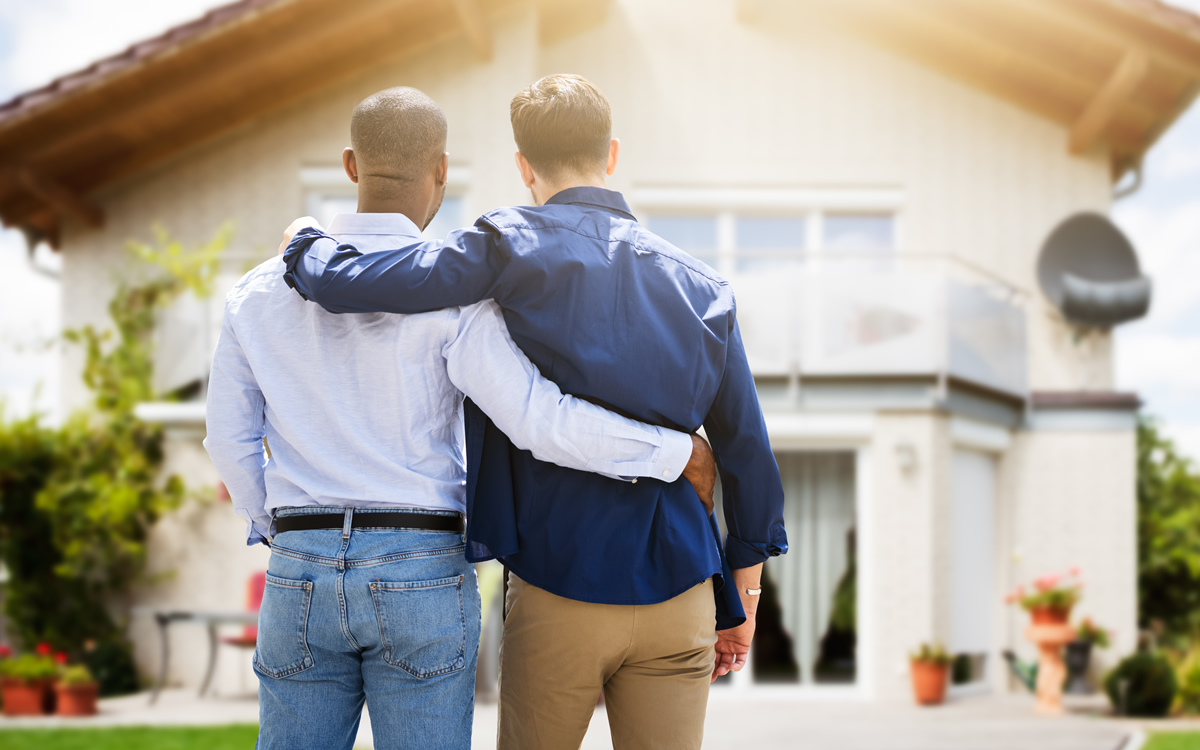 Over the course of the last year, what was once a red-hot housing market has experienced a cool-down. Home sales have been slowing, and interest rates are rising as the Federal Reserve continues to try and tame inflation and soaring prices. Rates are currently sitting at their highest point since late 2008, and are more than double their level a year ago.
Any time interest rates rise and the market slows down, concern is understandable – but there are always silver linings, and viewing the market from a broader historical perspective is important. A few of those silver linings include:
• Interest rates remain historically low: Since the end of 2021, mortgage interest rates have jumped by more than 2 percentage points, climbing above 6% as of September 2022. As a result, mortgage payment amounts have also risen. It's easy to look at rising interest rates and higher mortgage payments and worry – but when viewed in perspective over the course of the last several decades, rates are still very low. According to Freddie Mac, over the past half-century, rates have averaged nearly 8 percent, and in the early 1980s, even reached as high as 18 percent. When considered in that context, today's housing market is still far healthier than at other points in recent history.
• Inventory is up: Another benefit of the current market is that inventory is up. For those interested in purchasing a home, this means that there is a wider variety to choose from, and time can be devoted to truly finding a home that checks all of the boxes, rather than simply rushing to make an offer on one of the few that are available.
• Offers are more likely to be accepted: The fact that more inventory exists in the current market allows buyers to potentially place a reasonable offer on a home and have it accepted. This is a stark contrast to the situation of a year ago, where buyers frequently had to rather worry about engaging in an ongoing bidding war where prices became inflated and offers were less likely to be accepted.
Ultimately, conditions are much better in the real estate market now, even with slightly rising interest rates, than they were the last time the housing market went through a major correction. In fact, following the subprime mortgage crash of 2007 and the subsequent recession, home values dropped by nearly half in some markets. Millions of borrowers found themselves underwater on their mortgages, and many buyers were hesitant to make purchases in such a difficult and unpredictable market. Currently, many expect that while home appreciation may decline slightly, it will likely remain above the historical average.
While the market may not be as robust as it was a year ago, there are still plenty of positives. A key aspect of making the most of any market is finding a real estate agent who can guide you through the process and help you reach your goals. This can make all the difference between a smooth and successful experience, and a stressful one. At GayRealEstate.com, we're here to help you find the perfect agent for your needs.
At GayRealEstate.com – We're Here for You
One thing is certain about the real estate market – over time, it will change and fluctuate. There will be ups and downs. At times it may be ideal for sellers, at other times, more ideal for buyers. Regardless of how the market shifts, however, one thing is constant – at GayRealEstate.com, we're here for you. It is our passion to connect LGBTQ home buyers and sellers across the country with excellent and experienced LGBTQ-friendly realtors who know and love their communities. We are committed to helping you achieve your real estate goals, whatever they may be. If we can help you, visit us at GayRealEstate.com today to get connected and get started. 
Jeff Hammerberg is founding CEO of Hammerberg & Associates, Inc. Reach him at 303-378-5526 or [email protected].
Standing on both feet in the current real estate market
Interest rates are up and contingencies are back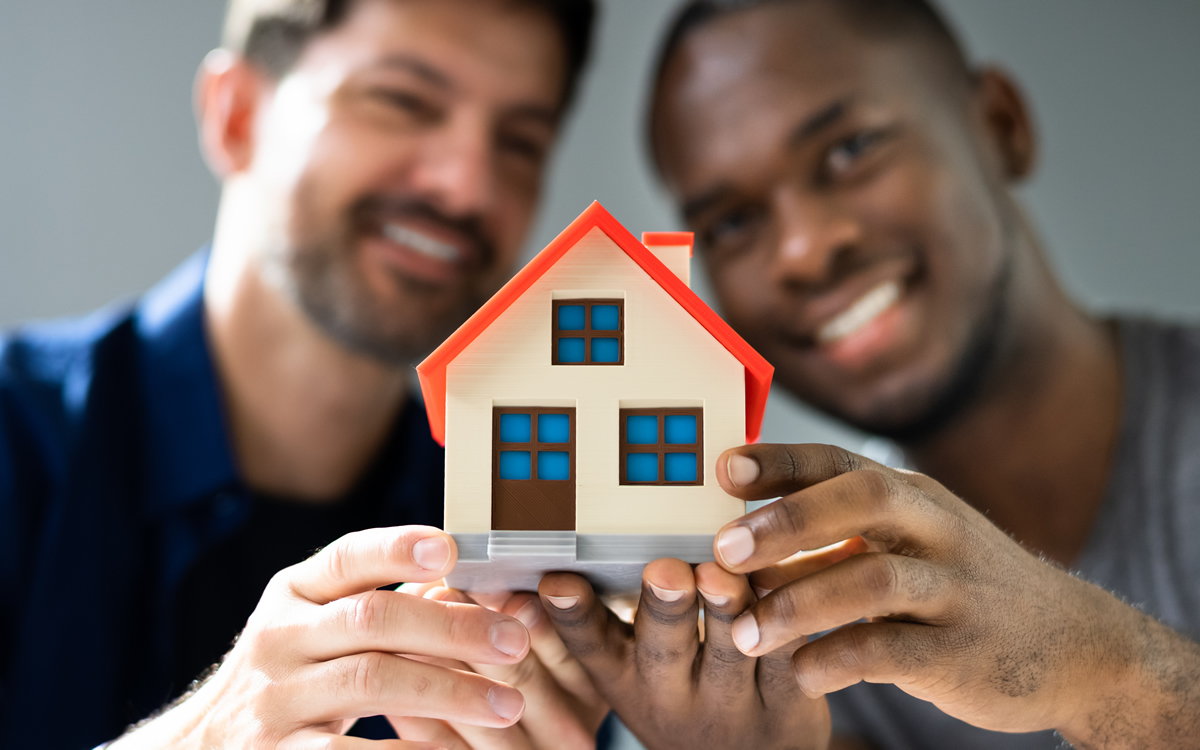 Gone are the days of a home receiving 25 offers and going well over asking price by more than $250,000. One would think…
The housing market in our immediate area as well as most of the United States has changed from what we've seen during the earlier pandemic days. Here in the nation's capital, we have seen a market that is more in keeping with what we have historically seen. The fall market this year has brought on a substantial amount of new inventory to the market, which is consistent with earlier market trends. We have seen the prices reduce a bit and we have seen days on market linger a bit. But what exactly is going on here?
RISING MORTGAGE RATES
For two years we saw a wild real estate market that was fueled by the need for more space, new space, fresh space, and insanely low interest rates. The lack of inventory in the market also assisted in allowing sellers to get substantial amounts of money over their asking price and left buyers giving everything away. Since then the landscape has changed. Due to higher than the "old normal" interest rates, the market has begun to correct itself a bit. I would like to point out that the interest rates are NOT the only reason for the market correcting itself, this is also due to the influx of inventory coming to the market. Buyers now have so many options to look at, things to consider, and time is truly back on their side in order to make a more sound and informed decision when it comes to home ownership.
Please don't get it twisted — if a home is well photographed, well marketed, and well priced in addition to having a brilliantly charming Realtor at the open house — it will surely sell with several offers and over asking. That is just no longer the norm.
TIT-FOR-TAT NEGOTIATIONS
Although we no longer live in a world where sellers can expect to receive $250,000 above asking, we also don't live in a world where buyers can expect to offer 30-50 percent less than asking and expect for the results to be positive. Similar to dating – we are back to a more intimate handholding experience when it comes to both the home buying and selling experience. As a seller it is important to ensure that your home is in tip-top shape while pricing it properly. As a buyer you should ensure that you have a great pre-approval, provide an appropriate EMD and realize that now you can include CONTINGENCIES! Yes! Once again, you can actually have a home inspection, financing contingency and even a radon test if you are feeling frisky. Those are the most valuable changes in the market for buyers.
INFLATION OR INFLATEGATE?
While turning on the news might be grim these days between inflation, the stock market, and interest rates – home prices are still over 6 percent more expensive than this time last year. If you look at the job market for example, unemployment is at an all-time low. You are still getting paid every week and if your manager makes you angry enough you have the flexibility to quit one job and find another relatively quickly. This mindset combined with an increase in active home listings and decrease in demand – you will likely still say: "Let's go buy a home."
Justin Noble is a Realtor with Sotheby's international Realty licensed in D.C., Maryland, and Delaware for your DMV and Delaware Beach needs. Specializing in first-time homebuyers, development and new construction as well as estate sales, Justin is a well-versed agent, highly regarded, and provides white glove service at every price point. Reach him at 202-503-4243,  [email protected] or BurnsandNoble.com.