August 26, 2020 at 10:58 am EDT | by Lou Chibbaro Jr.
Third gay candidate running for D.C. school board seat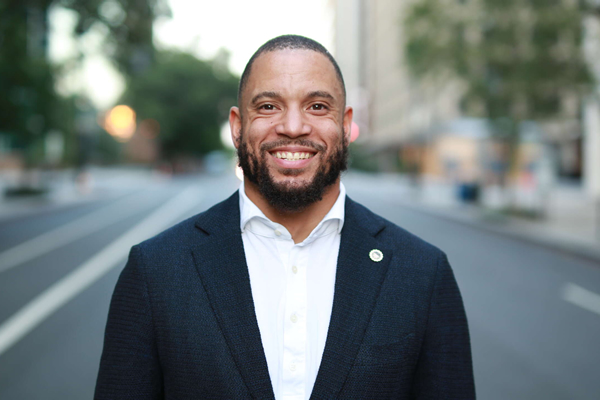 Howard University Professor and Political Science Department Chair Ravi K. Perry is running as an openly gay candidate for the at-large seat on the D.C. State Board of Education in the city's Nov. 3 election.
Perry, who contacted the Washington Blade about his candidacy this week, is the third out gay candidate running this year for a seat on the nonpartisan, nine-member elected D.C. State Board of Education.
Among the five other at-large candidates with whom Perry is competing for the at-large seat is gay education advocate Mysiki Valentine, who has worked as a teacher, instructional coach, summer reading specialist, and tutor-mentor for students, parents, and other teachers across the East Coast, according to his campaign website.
Also running for the D.C. school board this year is Allister Chang, a gay education advocate who is one of six candidates running for the Ward 2 seat on Board of Education. He has served as a visiting researcher for the United Nations Institute for Lifelong Learning and is about to begin a D.C.-based Halcyon Incubator Fellowship in social entrepreneurial endeavors. He holds a master's degree in Public Policy from Harvard University's Kennedy School of Government.
Perry received his doctorate in political science from Brown University in 2009. Prior to assuming his current position at Howard University in 2019, Perry served as chair of the Department of Political Science at Virginia Commonwealth University and was a member of the faculty at Mississippi State University and Clark University in Worchester, Mass.
His official biography at Howard says he is considered an expert on Black politics, minority representation, urban politics, American public policy, and LGBT candidates of color. He is the editor of a book focusing on urban politics and the author and co-author of two others on related topics. The biography says he is currently writing a book called, "Black Queer Electoral Politics: Introducing America's Openly LGBTQ Black Politicians."
Perry, Valentine and Chang have each said, if elected to the school board, they will address the needs of the city's diverse public school population and would take steps to ensure that special concerns and needs of LGBTQ students are appropriately addressed.
Two other openly gay candidates are running this year for seats on the D.C. Council. Gay Advisory Neighborhood Commissioner Alexander Padro, who represents the city's Shaw neighborhood in Ward 6, is running as an independent for one of two at-large seats up for election this year on the Council. Gay Dupont Circle Advisory Neighborhood Commissioner Randy Downs is running as an independent candidate for the Ward 2 D.C. Council seat.