September 8, 2020 at 8:00 am EDT | by WBadmin
2020 Best of Gay DC Readers' Choice Award Finalist Voting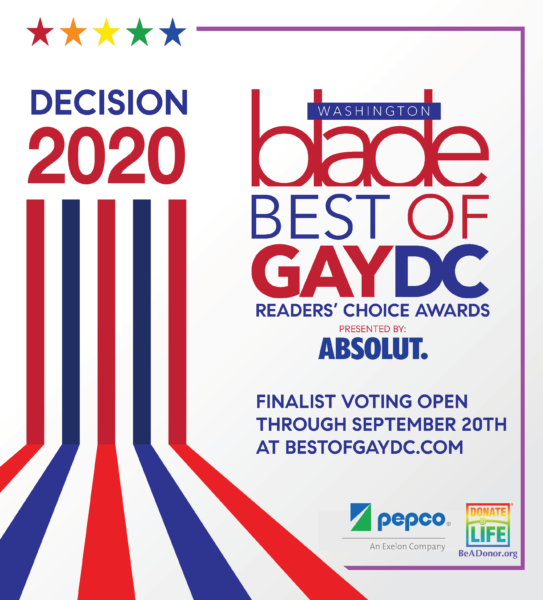 None of us expected 2020 to be the year of a pandemic, but during these times businesses, organizations and people have adapted to the new normal. Our 2020 Best of Gay DC Awards presented by ABSOLUT are adapting as well. While we won't be able to celebrate our usual 100 Best of Categories, we will still celebrate the DC LGBTQ community.
It is Decision 2020! You have nominated and now we have our finalists. Finalist voting is open now until September 20. Our 2020 Best of Gay DC issue will come out on Friday, Oct. 9.
Also, don't forget to make sure you are registered to vote in the 2020 Election. You can check your registration or register at www.washingtonblade.com/vote.
Make your nominations below or by clicking HERE.