'Antebellum' explores truths of our ugly past
Modern black woman finds herself in the old South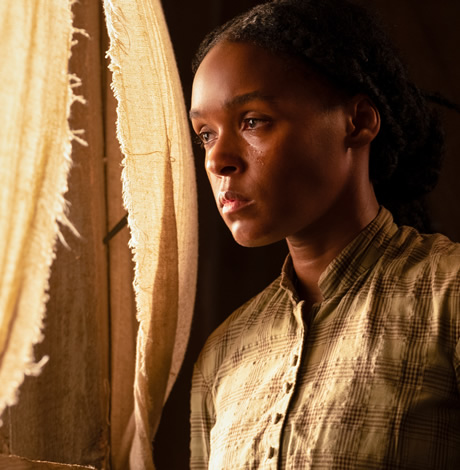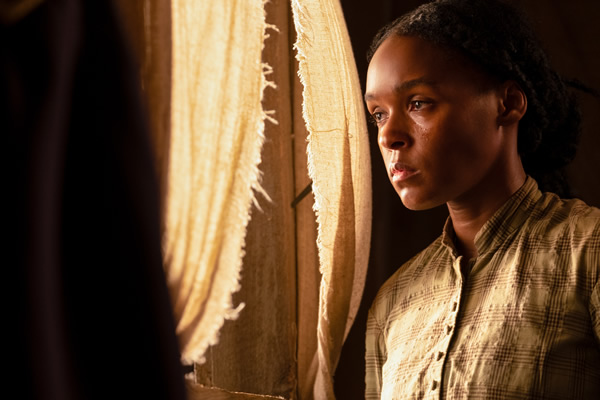 It seems appropriate that "Antebellum," the new thriller about the ongoing impact of racial injustice in America, literally started as a nightmare.
According to Gerard Bush, who co-wrote and co-directed the movie with his husband Christopher Renz, he dreamed that a desperate woman was trying to reach out across the dimensions for help. Bush says, "it was the most visceral experience I have ever had in a sleep state. When I woke up, I wrote down all of the points in the Notes section on my phone. The next day Christopher and I discussed it and started writing the short story that became the screenplay."
"Antebellum" stars Janelle Monáe as best-selling author Veronica Henley. The powerhouse cast also includes Kiersey Clemons, Jena Malone, Lily Cowles and Gabourey Sidibe.
Bush describes Henley as "this incredibly accomplished modern young Black woman: a mother, wife, a pillar of the community, a thought leader and an activist."
Based on the memories of his dream, Bush says "Veronica is plucked from her beautiful life and thrust into the open-air haunted house of the antebellum South where she has to solve the mystery of what is happening to her before it is too late."
Renz says that he and Bush wrote the script in shifts. "We don't actually come together at the same table until the script is complete. I'm more of a night person so I'll write from 10 p.m. to 4 a.m. and then Gerard will look at my pages. He'll read and edit them and then write his pages in the morning. We go back and forth like that and write the story."
Bush adds, "I need my space to write alone. As writers, we both require absolute solitude. But we have a way of making art together that really works. We have this telepathic shorthand."
He also notes that, "as a directing duo it works very well that we're a writing duo. We're able to build the script in our own home by ourselves. We can have these knock-down drag-out creative fights when we disagree. By the time we get to set, we have the same vision and we know exactly what we want."
Renz says that when they are on the set, they are physically together 99.95 percent of the time.
The couple met 12 years ago at a rooftop party in Miami. On their fourth date, they wrote a story about aliens together. They started an advertising agency that focused on the luxury fashion world, but after the murder of Trayvon Martin they decided to move into the social justice space. They started working with partners like Amnesty International, Harry Belafonte and Jay Z and ultimately decided to move to Los Angeles to pursue their particular brand of storytelling.
"Antebellum" was originally scheduled for an April release, but it was delayed in the wake of the coronavirus. Bush and Renz are both excited to see how the world receives their movie.
They say, "our ardent hope is that the film drives an urgent conversation around the need to confront the truth of our past in all of its ugliness so that we can stop being haunted by that past in our present and prevent ourselves from being robbed of our future."
"As artists," Bush notes, "we have to tell the stories that force people to confront the truth."
"Antebellum" is available on VOD platforms now.
New doc illuminates Patricia Highsmith's life and work
'Intercourse with men is like steel wool to the face'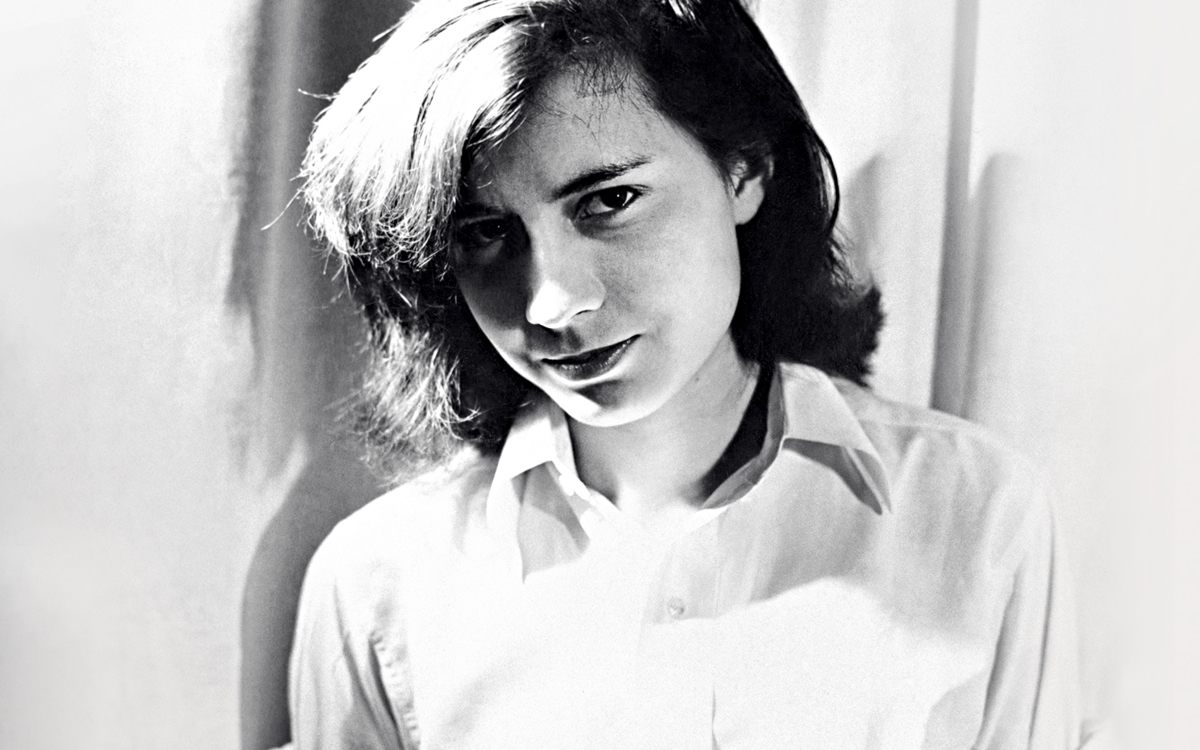 If you've been transfixed by the amusement park scene in Alfred Hitchcock's "Strangers on a Train," rooted for the sociopath Tom Ripley in the 1999 film "The Talented Mr. Ripley" or been moved to tears by the love of Therese and Carol in Todd Haynes's movie of "Carol," Patricia Highsmith is etched in your DNA.
Highsmith, who lived from 1921 to 1995 wrote more than 50 books (novels and short story collections). Nearly all of her books were made into movies.
Recently, "Loving Highsmith," a fab documentary about Patricia Highsmith has been released. The film, written and directed by Eva Vitija, opens Sept. 2 at the Film Forum in New York and Sept. 9 at Landmark's Nuart Theatre in Los Angeles. "Loving Highsmith" premiered at the Sydney Film Festival and bowed at the Frameline Film Festival in June.
Highsmith, like Tom Ripley and many of her other fictional characters, led a double life. She was a lesbian. But, because of the homophobia of her era, Highsmith had to be closeted about what she called "the ever present subject" of her "homosexuality."
Except in the 5,000 pages of her diaries and notebooks. (1,000 pages of her diaries and notebooks were published in 2021 in "Patricia Highsmith: Her Diaries and Notebooks: 1941-1995.")
Even if Highsmith weren't acclaimed for her mastery of suspense, she would be a queer hero.
In 1952, her novel "The Price of Salt" was published under the pseudonym "Claire Morgan." (It was reissued in 1990 under the title "Carol" and with Highsmith's real name.)
Then, fiction featuring queer characters had to end unhappily: they died or went to jail. "The Price of Salt," a rare exception, became a lesbian cult classic. Its protagonists end up together – alive and not in prison.
"Loving Highsmith" deftly uses writings from her diaries and notebooks as well as interviews with her family and lovers to illuminate not only Highsmith's life and work but queer culture in the 1950s.
The film skillfully interweaves archival clips from interviews with Highsmith and famous film adaptations of her work with stories from her relatives and lovers. Gwendoline Christie ("Game of Thrones") reads excerpts from Highsmith's work.
Too often watching documentaries of talented, deceased icons is deadly. You feel like you're entombed in lifeless talking heads and stagnant images.
You don't have to worry about "Loving Highsmith." Its talk and images make Highsmith's story come alive.
As the film makes clear, Highsmith was quite "loving." She had many lovers – in New York, England, France and Germany. Despite trying to cure herself with analysis, Highsmith sexually liked women. "Sexual intercourse [with men] is to me like steel wool to the face," she says.
Highsmith's mother, by the accounts of Highsmith herself, her family and her lovers, was a horror show. She told Highsmith that she was sorry she hadn't aborted her. When Highsmith was 14, her mother berated her for "making noises" like a "les."
New York had many gay bars in the 1950s, we learn from "Loving Highsmith." But homophobia was so rampant that you wouldn't get off at a subway stop near a bar out of fear that a straight friend, family member, or co-worker would see you going into a queer bar.
There is one problem with "Loving Highsmith." It soft pedals Highsmith's anti-Semitism and racism. It mentions Highsmith's prejudices only once: saying Highsmith in her old age reverted to the bigotry of her grandparents.
Highsmith's bigotry grew more virulent in her old age. But, though she had Jewish friends, Highsmith was anti-Semitic throughout her life.
This doesn't diminish Highsmith's literary achievement or iconic role in queer history. Anti-Semitism and racism were likely common in Texas where Highsmith was born and lived before moving to New York when she was six. "Loving Highsmith" is a thoughtful, informative documentary. It would have been more insightful if more attention had been paid to Highsmith's prejudices.
Even with this caveat, "Loving Highsmith" is a must-see documentary. It will send you racing to read the nearest Highsmith book at hand.
Director of 'They/Them' on queering the horror genre
John Logan puts conversion therapy where it belongs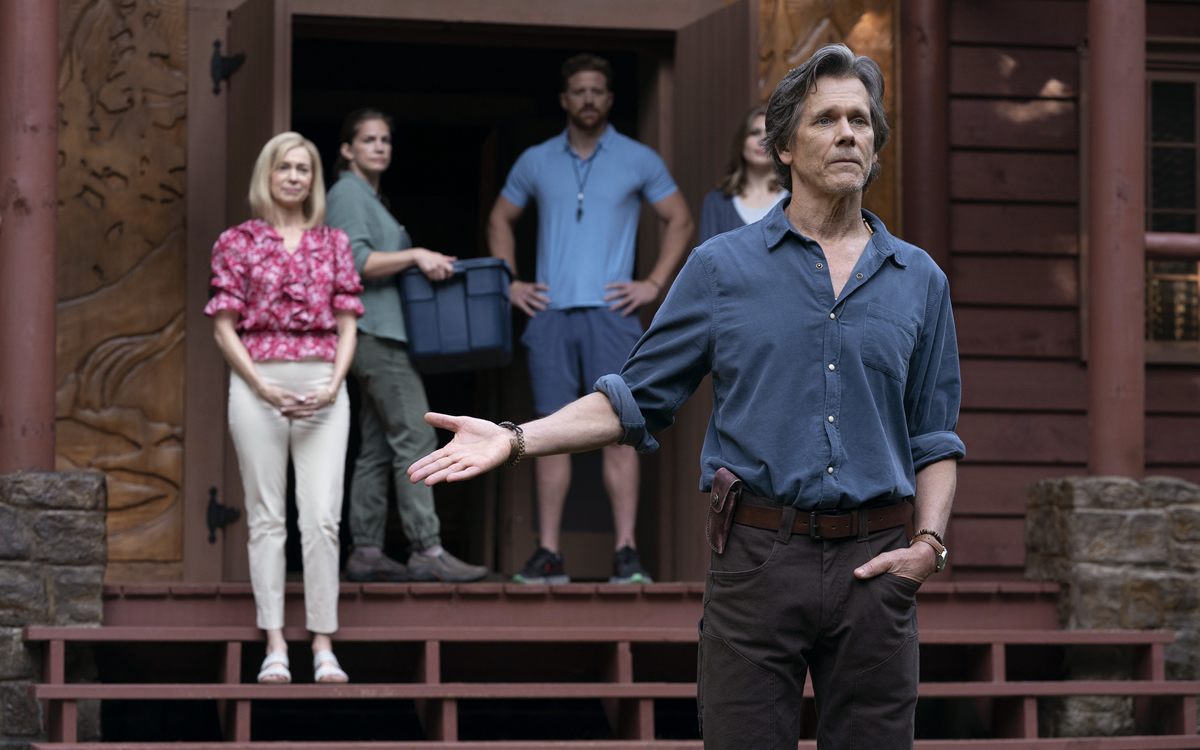 Even if you've never heard of John Logan, the odds are pretty good you've heard his words.
That's because the former playwright, now writer and director of the new horror film "They/Them" (premiering on Peacock Aug. 5), has been bringing his literate sensibilities to Hollywood screens for more than two decades now, earning three Oscar nominations during a career that has included screenplays for movies ranging from "Gladiator" to "Sweeney Todd" to "Star Trek: Nemesis," not to mention a pair of James Bond blockbusters ("Skyfall" and "Spectre"). He's also the man behind "Penny Dreadful," Showtime's Victorian horror "mashup" series that became a cult sensation during its all-too-brief three season run.
Now Logan has returned to the horror genre he loves to make his debut as a feature film director, and he's brought more than just a queer sensibility. He's brought a whole bloody queer story, as well.
Diving headlong into classic '80s slasher movie territory from its very first frames, "They/Them" brings together a collection of queer teens at a retreat deep in the woods – the Whistler Camp, run by third-generation proprietor and chief counselor Owen Whistler (Kevin Bacon) – where their parents have sent them in hopes of making them straight. Though the staff seems friendly and understanding enough at first, it's not long before the "therapy" starts to become more aggressive; to make matters worse, a sinister outside presence seems to be menacing the camp, and the campers, led by trans nonbinary rebel Jordan (Theo Germaine), are soon fighting for their lives as well as their identities.
Apart from the genius of putting conversion therapy into a horror movie where it belongs, Logan's movie scores high points all around for solid LGBTQ representation. Indeed, it's as much a rousing queer empowerment story as it is a horror tale, and though hardcore horror geeks might find its scares to be relatively tame, it reaches beyond shock value to turn the genre itself into a vehicle for cinematic queerness – something long overdue for the countless queer audiences who have always been drawn to horror.
The Blade talked with Logan about his vision for "They/Them" on the eve of the film's world premiere at LA's Outfest. Our conversation is below.
BLADE: Queer audiences have always loved horror movies, but horror movies haven't loved them back until recently. Is that part of the reason behind this one?
JOHN LOGAN: That was the entire reason behind this one. When I was a kid, it would have meant so much to me to see a gay hero in a horror film. It's a genre that SHOULD celebrate queerness, because horror is about the "other" – about the realization that people are not all the same. But queer characters in the '70s and '80s were mostly nonexistent, or they were jokes, or victims, or killers. They were never admirable people you'd aspire to be. And horror cinema has always had a very complicated relationship with gender and sexual identity, even back to the 1930s and the classic Universal cycle of horror films – except for "Frankenstein," made by a queer filmmaker, where the most sympathetic character is the monster.
When we engage with storytelling in cinema, we want to see ourselves represented in some way. I wanted to write the movie that I didn't get to see when I was 14 or 15 years old.
BLADE: You mentioned wanting to see a gay hero. One of the things that stands out about your movie is that none of these kids are "scream queens." They're all pretty heroic.
LOGAN: We wanted to take the tropes and subvert them completely. So, we have joyously celebrated things like, "There's the camp in the woods, and it's scary, and there's a masked killer, and the killer uses different weapons," and all the things I personally love about slasher movies – but it's all in service of the great subversion, which is that these kids are not victims. They are not running and hiding, they are fighting for their identities. They are heroes.
BLADE: Speaking of subversion, the setting isn't the only "camp" in the movie. There's a lot of humor in it, from a certain perspective.
LOGAN: [Laughs] I would like to think there's a "raised eyebrow" throughout. I mean, we have a singing and dancing musical number in it, we have some outrageous humor in it, as well. It's meant to be a sort of exuberant exploration of the queer lifestyle in all its forms, from the most extravagant to the most romantic to the most erotic – as extreme as we could possibly get it. But it's all played very straight, which is a testament to the actors, really.
BLADE: That's another thing that stands out. You have a terrific cast, and Theo Germaine is a charismatic lead.
LOGAN: Thank God Theo fell into my lap. The movie begins, essentially, with Jordan's face and it ends with Jordan's face, so I knew it was really going to be important to find the right actor. Theo is so extraordinary, they're so accessible to the audience. My heart breaks watching that character, because they're emotional, but they're empowered and strong – and that's all from Theo.
Also, I'm not trans, I'm not nonbinary, and I'm also 60 – so I had to ask Theo to help me understand this character – not just the language around them, but how this young, trans, nonbinary human being moves through the world. And not only Theo, but Quei Tann and all the other actors were very generous with their own experiences, which is what, for me, makes them seem very authentic on screen, because they are playing versions of themselves that they can believe in.
BLADE: That's the difference authentic representation can make.
LOGAN: Yes, and it also helped that the process of shooting really mirrored the story, in a way. None of the actors knew each other, and they were suddenly in Georgia, all slammed together in the middle of nowhere with no phone reception – and gradually, they built this tribe, this family, going through an experience much like the campers in the film go through. It was amazing to watch how they bonded and got together.
BLADE: One last thing – for the cinema buffs among our readers, it will be impossible not to notice shots and references that seem like nods to some of their favorite classics of the past. Are those on purpose?
LOGAN: All intentional. I may never direct another movie as long as I live, so I want to tip my hat to all the movies I love. There are shots that are a direct mirror of 'Psycho,' for example, or 'Blue Velvet,' or obscure slasher movies like 'The Burning' that nobody would know but me – and I worked really close with my DP, Lynne Moncrief, to find those moments. It felt important for us pay homage to the whole continuum of horror movies behind us, because we are building on all those as we try to step gingerly – or bravely – into a future where queer horror is finally the popular mainstream entertainment it deserves to be.
Porter makes directorial splash with 'Anything's Possible'
An exploration of two shy kids feeling their way through first love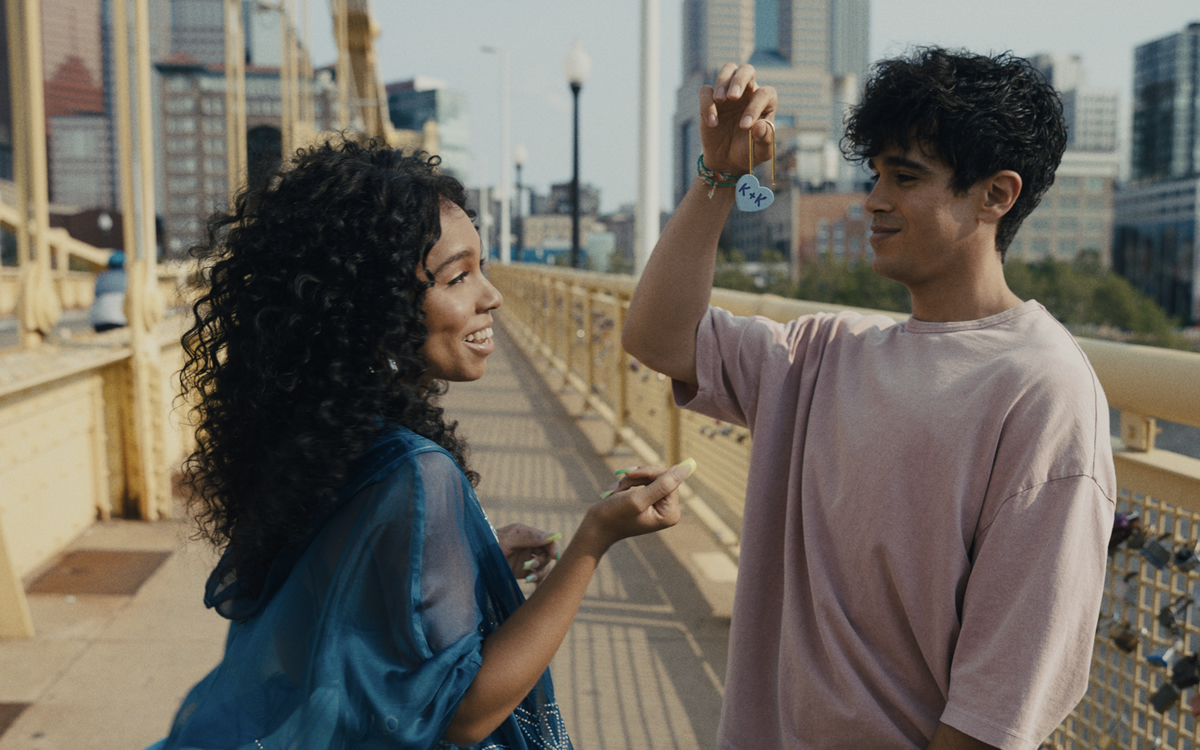 Hollywood has given us so many queer teen romances over the last few years that it's easy to forget a not-so-distant past when LGBTQ people had to grow up watching movies that only showed the pangs of first love through a heteronormative filter, and relate to the experience as best they could via the pretty straight kids enacting it on the screen. It was a take-what-you-can-get situation that left a lot of people feeling left out, isolated, and unseen.
That, among other things, is what makes "Anything's Possible," premiering globally July 22 on Prime Video, a benchmark in the still-evolving queer teen romance genre – because while many members of the LGBTQ community may now feel represented by movies like "Love, Simon" or "Booksmart," there's still a large gap when it comes to love stories about teens who are trans. Directed by Billy Porter, in his feature film debut behind the lens, this buzzy new movie goes a long way toward filling that gap; and for good measure, it raises the bar for the genre itself.
The script, written by trans screenwriter Ximena García Lecuona (another feature film first-timer), is a Gen Z tale of first love between two teens entering their senior year at a Pittsburgh high school: Kelsa (Eva Reign), a trans overachiever who plans to focus her confidence and determination on getting into a college as far away as possible, and Khal (Abubakr Ali), a sensitive "nice guy" with artistic leanings who has different ideas for his future than the high-intensity career track his Muslim parents have planned for him. Partnered for an art class assignment, these two seeming opposites have an instant spark, and despite obstacles in their social circles (this is high school after all), they eventually give in to their attraction. Almost immediately their newfound love is being put to the test, as they are forced to navigate the pitfalls of staying together through all the drama their "couplehood" has created in their lives – just like any other pair of teenagers in love.
Lecuona's script, inspired by a real-life Reddit thread involving a boy who asked advice on how to tell a trans girl that he liked her, is a cut above the usual amusing-but-forgettable teen rom-com for a lot of reasons; while it embraces and reinvents the familiar tropes of its genre, it doesn't hesitate to go deeper. Like the '80s John Hughes films to which it has already been compared, the movie allows space for a little goofy teen comedy while taking seriously the more complex and adult problems in its characters' lives, and its savvy teenage perspective allows it to both celebrate and lampoon the absurdities of modern culture with razor sharp accuracy. Most significantly, it highlights and transcends trans issues in a story asserting that gender, biological or otherwise, has nothing to do with being in love. Kelsa's trans identity may play a part in the blowback she and Khal experience from the crowd at school, but it's irrelevant when they are alone together – except when it comes to the delicately handled treatment of negotiating physical sexuality, a topic that few other films have managed with as much sensitivity.
All of this comes to life with pitch-perfect finesse under the guidance of Porter, whose bold and stylish directorial style and determination to "lift up" queer experience within the public imagination is evident in every choice he makes – from the unapologetic soapboxing he allows himself to the behavioral modeling he drives home without making it feel forced. He has the attitude and vision to mine the story's most essential points and bring them out, and the showmanship to keep us interested and entertained all the way. He embellishes the film with his personal touch – even to the point of showcasing the Pittsburgh locations with the obvious love of a hometown boy – and delivers a work that exhibits the same loud, proud, and loving dedication to shared humanity so abundantly clear in his performances on the stage and in front of the camera.
It would be unfair not to also credit the film's cast for making "Anything's Possible" shine. Reign and Ali have a natural ease and chemistry together, and the intelligence and understanding they bring to their characters is the glue that holds the movie together. Courtnee Cox and Kelly Lamor Wilson give likeable, memorable turns as Kelsa's two BFFs, and Renée Elise Goldberry brings Broadway star power to the role of her fiercely protective mother.
Likewise, the efforts of Porter and Justin Tranter as music producers for the film should not be discounted; the infectious, lush, and dreamy pop music soundscape in which they bathe the film goes a long way toward creating its appeal – and "Anything's Possible" has plenty of that, even for curmudgeonly adults.
There are moments, admittedly, when the movie's insistence on aspirational self-determinism threatens to overpower its delicate reverence for the freeing power of love. After all, Kelsa and Khal are exceptional teens, attractive, smart, and more self-aware than most of their peers; their families are supportive and emotionally available, and the school they attend would be a dream come true for most American students. In its efforts to uplift and inspire, the film's idealized vision sometimes feels like it might be as inaccessible to many teen viewers as those straight Hollywood love stories were to our queer elders.
Still, even in this seemingly idyllic setting, the cruelty and ugliness of high school life intrudes, and transphobia is just one of many ugly human traits that lurk beneath the surface – reminding us that such things are always there to hold us back. If we can't quite believe in the movie's too-good-to-be-true world, perhaps it's because we recognize just how much we still must conquer to achieve it. In any case, this movie is far too wise to merely promote an agenda, and it ultimately rises beyond its sociopolitical messaging with its recognition that our individual realities are governed by the personal, not the political.
The romance between Kelsa and Khal moves us not because one of them is trans, but because it exists beyond such restrictive constructs. In a world of labels, each of them longs to be seen as something more; they rankle at being defined by their surface traits and long to be appreciated for the more nuanced qualities underneath. Their tentative steps toward a relationship are the awkward explorations of two shy kids feeling their way through first love, not savvy negotiations in a culture war, and it's a testament to the authenticity that comes from letting queer people tell their own stories that what we take away from this one has more to do with the happiness that comes from living beyond boundaries than it does with the empowerment that comes from breaking them.
It's that state of mind that resonates throughout "Anything's Possible," because most of the young people in the movie – and, perhaps, watching it – already live in a world where many of the boundaries that limit our humanity have already become meaningless.
If they can stay there, maybe their future is brighter than we think.