September 17, 2020 at 10:24 am EDT | by Brian T. Carney
COVID complicates fall film releases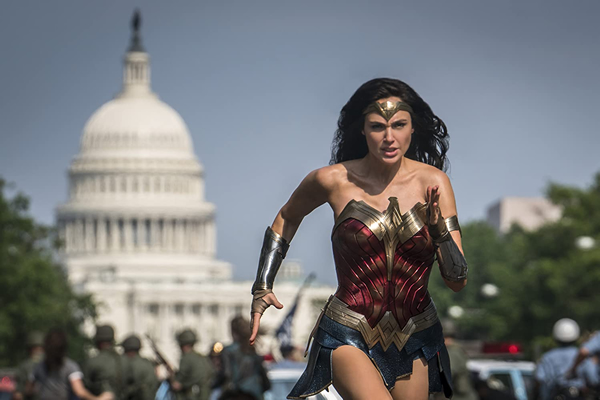 After a summer of delays and postponements, the fall movie release schedule is finally starting to take shape. There will undoubtedly be lots of changes, but as of press time, here's a glimpse at some of the cinematic delights waiting for LGBTQ audiences.
Premiering on virtual cinema platforms on Sept. 23, "Oliver Sacks: His Own Life" profiles the legendary gay neurologist and storyteller as he looks back on his decades-long battles with depression, homophobia and a hostile medical profession.
Helmed by visionary director Julie Taymor (Broadway's "The Lion King), "The Glorias" (Sept. 30) is an unconventional biopic of feminist icon Gloria Steinem. Steinem is played by four actresses (including Julianne Moore and Alicia Vikander); the supporting cast includes Bette Midler as Bella Abzug and Lorraine Toussaint as Flo Kennedy.
On the superhero front, "Wonder Woman 1984" (which features Gal Gadot running through the streets of Washington) was just moved from Oct. 2 to a Christmas Day release and "Black Widow" with Scarlett Johansson opens on Nov. 6.
On the horror front, "Candyman" (Oct. 16) is a "spiritual sequel" to the classic 1992 thriller. Director Nia Costa, who co-wrote the script with Win Rosenfeld and Academy Award winner Jordan Peele, returns to the Chicago neighborhood where the terrifying urban legend began.
On the super sleuth front, Kenneth Branagh directs and stars as Hercule Poirot in Agatha Christie's "Death on the Nile" (Oct. 23).
The most highly anticipated LGBTQ releases are both slated to premiere on Nov. 13. In "Monsoon," Henry Golding ("Crazy Rich Asians") returns to Ho Chi Minh City and starts dating an American clothing designer (Parker Sawyers who played Barack Obama in "Southside With You").
In the period drama "Ammonite" written and directed by Francis Lee ("God's Own Country"), acclaimed fossil hunter Mary Anning (Kate Winslet) develops an intense bond with Charlotte Murchison (Saoirse Ronan).
Meanwhile, DC's great regional film festivals will continue to provide local cinephiles with exclusive innovative programming. AFI Silver's Latin American Film Festival (Sept. 25—Oct. 7) and Filmfest DC (Oct. 2—Oct. 11) will return as virtual festivals. The Middleburg Film Festival (Oct. 15—Oct. 18) will be a hybrid festival that combines socially distanced outdoor screenings on the beautiful grounds of the Salamander Resort, wine tastings and exclusive conversations with leading filmmakers, and online screenings.
Finally, some brave producers have started to schedule holiday releases. The latest installment in the James Bond franchise, "No Time To Die," is slated to open in theaters on Nov. 20. Daniel Craig returns as 007; the glittering cast includes Rami Malek, Christoph Waltz, Lashana Lynch, Léa Seydoux, Ana de Armas and the usual team of Ralph Fiennes, Naomie Harris, Ben Whishaw and Jeffrey Wright.
Helmed by out filmmaker Clea Duvall, the lesbian holiday rom-com "Happiest Season" is scheduled to open on Nov. 25. Abby (Kristen Stewart) plans to propose to girlfriend Harper (Mackenzie Davis) at her family's Christmas dinner, but discovers that Harper hasn't told her family about their relationship. The terrific cast includes Daniel Levy, Victor Garber, Mary Steenburgen, Aubrey Plaza and Alison Brie.
"Dune," Denis Villeneuve's highly anticipated adaptation of Frank Herbert's classic sci-fi novel, hits theaters on Dec. 18. LGBTQ fan favorite Timothée Chalamet leads an amazing cast that includes Zendaya, Rebecca Ferguson, Javier Bardem, Jason Momoa, Oscar Isaac, Dave Bautista and Charlotte Rampling.