Belarus protests hit home
LGBTQ activists participate in 'birth of the Belarusian nation'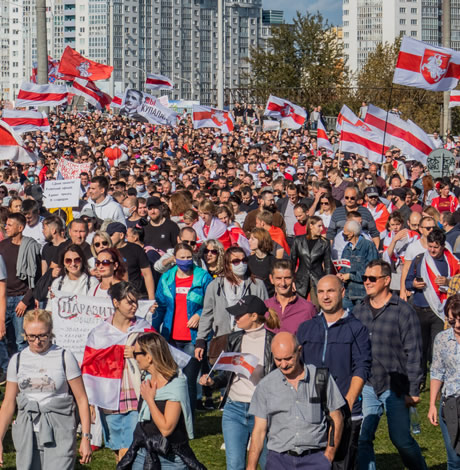 For three months now I have not been able to recover from the aftershock from the recent events in Belarus. It takes me several hours daily to read independent Belarusian information sources, otherwise I cannot function normally. On my first trips to the U.S. in the mid-2000s, I had to explain to people where I came from. At best, my interlocutors thought that Belarus was somewhere in Russia. This August, the situation changed dramatically, and the front pages of the world's leading publications were full of stories about the courage of the Belarusian people who dared to challenge the 26-year-old dictatorship of Alexander Lukashenko.
It was the first time I had a chance to observe how hundreds of thousands of peaceful protesters came out onto the central streets of Belarusian cities. I felt proud of my people. Then there was anger when thousands were detained and hundreds were subjected to torture and inhuman cruel treatment (the U.N. alone reported 450 cases.) Several people died at the hands of law enforcement. Despite all this lawlessness of the authorities, proud and brave Belarusians have continued to go out to daily protests for two months now.
Many commentators have called this protest season "the birth of the Belarusian nation." And I would compare it to coming out. For the first time in 26 years, Belarusians not only realized that they were free people, but also announced this through peaceful protests attended by thousands.
Belarusian LGBT+ did not stand aside. Victoria Biran, perhaps the brightest activist of her generation, dropped all business in Berlin and flew to Minsk to be with the people in this most important period for the whole country. Rainbow flags flashed regularly at the protests. Like other participants in the rallies, LGBT+ activists did not escape detentions and arrests. My friend Natallia Mankouskaya was detained several times in recent months. On Sept. 29, a transgender activist Zhenya Velko was released from detention.
Victoria Biran was detained by masked riot police on her way to the Women's March in Minsk on Sept. 26 and was likely targeted because she was carrying a rainbow flag. The police officer who later testified as a "witness" against her in court via a video link did not disclose his name and hid his face with a black mask. Although Victoria has committed no offense and was only intending to exercise her rights to freedom of expression and peaceful assembly, she was sentenced to 15 days of administrative detention. She is serving her sentence in the detention center on Akrestina Street, which has lately become synonymous with torture and other ill-treatment, including sexual violence, against detainees. Considering that Victoria was likely targeted by police as an LGBT+ activist, I am concerned that she may be targeted with violence in detention.
Amnesty International recognized Victoria Biran a prisoner of conscience, deprived of her liberty solely for peacefully exercising their human rights, and her case is emblematic of thousands of persons in Belarus detained in recent weeks.
The U.S. government is slowly responding. Secretary of State Mike Pompeo has rejected the results of the Aug. 9, 2020, presidential election. On Oct. 1, the Belarus Democracy, Human Rights, and Sovereignty Act of 2020 was introduced in Congress. The Act would provide for the promotion of democracy, human rights and the rule of law in Belarus as well as support the aspirations of the Belarusian people to preserve the independence and sovereignty of their country in the face of the threat posed by Vladimir Putin's Russia.
I would also like to bring to your attention the upcoming hearings to confirm former Deputy Assistant Secretary of State Julie Fisher as the next U.S. ambassador to Belarus. Appointing an ambassador would strengthen American diplomatic presence and help advance U.S. national interests in Belarus and in the region. However, the timing of her arrival in Minsk and official interactions with the illegitimate and illegal regime could not be more unfortunate and could bring serious political implications for the U.S. I believe a special envoy should be appointed instead. The ambassador's appointment, and the presentation of credentials to Alexander Lukashenko will serve as the de-facto recognition of his legitimacy as a 6-term president. The U.S. cannot normalize diplomatic relations with Belarus while Lukashenko remains in power illegally. The return of the U.S. ambassador should be pre-conditioned on the new presidential election in Belarus recognized by the OSCE as democratic, free and fair.
Medicaid cuts will lead to an uptick in STIs
Move threatens progress to end HIV epidemic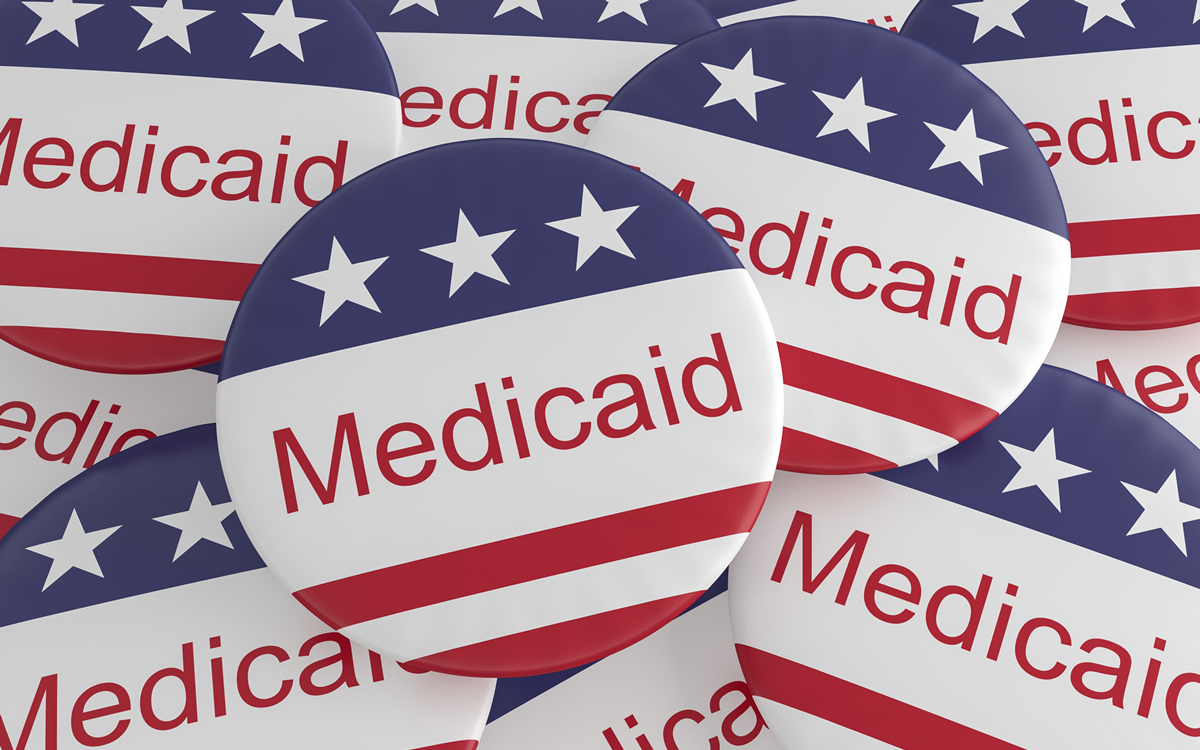 We have come a long way from the days when HIV was an almost certain death sentence. But our work is far from over. The COVID-19 pandemic led to an uptick in rates of sexually transmitted infections (STIs), including HIV, and low-income communities, LGBTQ+ communities, and communities of color continue to be impacted at alarming and disproportionately high rates.
These communities are also more likely to be served by Medicaid. Medicaid is the largest source of insurance coverage for people living with HIV in the United States, covering an estimated 40 percent of nonelderly adults with HIV, and Medicaid accounted for 45 percent of all federal HIV spending in 2022. During September, Sexual Health Awareness Month, it is worth examining the crucial ways Medicaid works to keep people healthy — and what threatens our progress today.
In recent weeks, we have seen a troubling trend develop. Five million Americans have been removed from Medicaid rolls, and many millions more are on the verge of losing coverage as a result of the Medicaid enrollment cuts. This represents the single greatest threat to our progress toward ending the HIV epidemic in years.
During the pandemic, Medicaid enrollment grew by an estimated 20 million people, contributing to the uninsured rate dropping to the lowest level on record in early 2022. But, after a three-year period during which states provided continuous enrollment in exchange for enhanced federal funding, some states resumed dis-enrolling people from Medicaid on April 1. A recent KFF survey found that 17 million people could lose Medicaid coverage as a result of this process, referred to as the Medicaid "unwinding."
Many states are not doing enough to ensure that Medicaid-eligible residents don't lose their coverage. While some have been removed from the rolls because they are newly ineligible, procedural issues account for 74 percent of people losing coverage. An unacceptably high number of Florida, Texas, and Virginia residents who are still eligible for Medicaid are losing coverage because of procedural reasons, such as failing to confirm proof of income or household size.
Our goal should be to ensure that no one who qualifies for Medicaid loses their coverage. The U.S. Centers for Medicare and Medicaid Services (CMS) gave states the option to use a 12-month grace period, along with other flexibilities, to prepare for the unwinding and make sure residents had what they needed to recertify. So why are some states so eager to remove their residents from Medicaid rolls?
New York, on the other hand, has made equity a cornerstone of recertification work and provides a template for what states can do to help their residents remain covered. The state maximizes the flexibilities offered by CMS and works directly with providers, health plans, and recipients to minimize procedural disenrollments and ensure that people retain health care coverage, either through Medicaid, the state's health exchange, or private insurance. New York is among the nation's top-performing states in terms of call center wait times, call drop rates, and average time it takes to make an eligibility determination, according to the Center on Budget and Policy Priorities. New York's call center is also able to produce materials in 26 languages. In June 2023 alone, New York State certified renewals for more than 400,000 residents.
At Amida Care in New York, we know firsthand that gaps in care for people living with or placed at elevated risk of contracting HIV can be especially devastating. When people lose access to PrEP medication to prevent HIV, they are left vulnerable to contracting HIV, and when people living with HIV lose access to antiretroviral therapy, they risk becoming seriously ill and transmitting HIV to others. We support and guide our members through the recertification process with dedicated outreach efforts that include phone calls, mailings, text messages, and home visits to limit loss of coverage and interruptions in life-saving treatments.
We cannot begin to address health inequity or end the HIV epidemic without strengthening Medicaid. The recent moves by some states to strip their residents of Medicaid coverage will undermine the progress we've made.
Doug Wirth is president and CEO of Amida Care, a Medicaid Special Needs Health Plan for people affected by HIV.
Jann Wenner's racist, sexist take on musicians isn't surprising
New book 'The Masters' excludes Black, women pioneers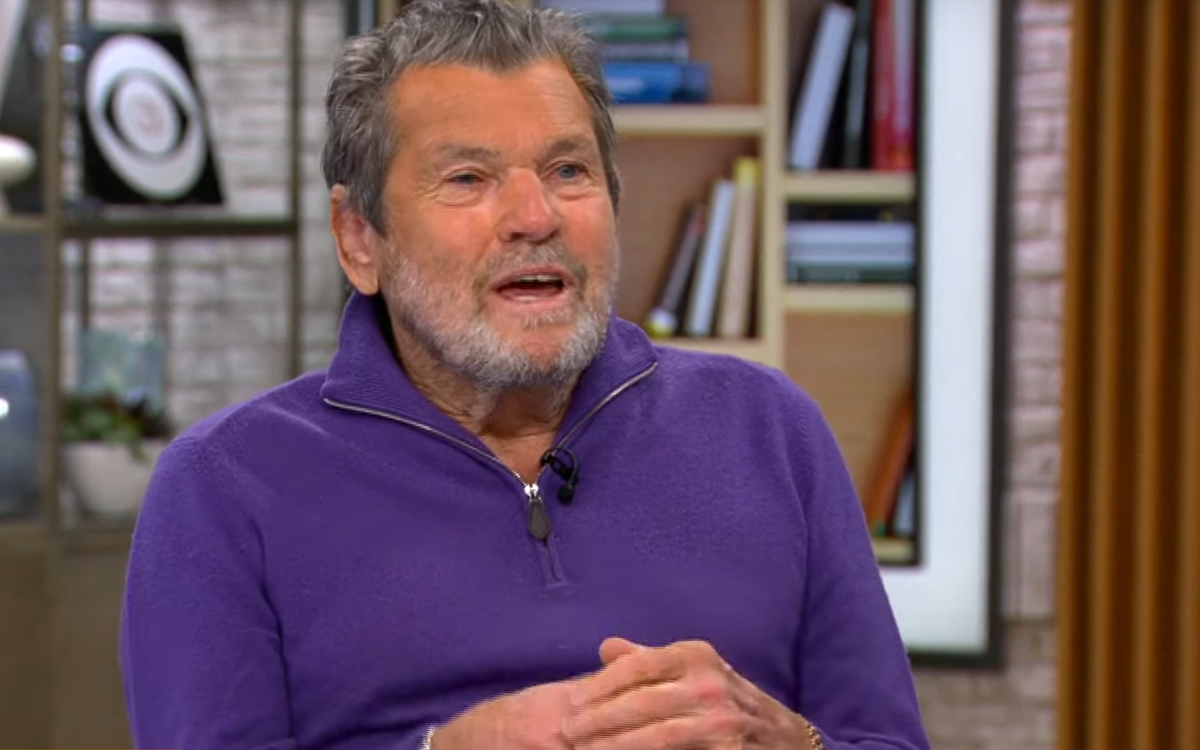 I enjoyed sharing my birthday with Bruce Springsteen, until I read the bigoted remarks made by his friend Jann Wenner in a recent New York Times interview.
Then I wasn't so glad to have the same b-day as Bruce.
Springsteen didn't make the comments. I'm a fan of his music. But, as I write this, Springsteen, as well as some of Wenner's other friends, hasn't spoken out against Wenner's hurtful comments.
As the saying goes: Some gifts keep on giving. Wenner, who was removed from the Rock and Roll Hall of Fame Foundation board after making sexist and racist remarks in a Sept. 15 interview with the Times, keeps on giving. But what's he's giving isn't a gift. Not to Black people, women, music lovers, or queer folk.
Wenner's one of us. He's gay.
I'm fine with his sexuality, but you'd hope that Wenner, for decades a gatekeeper of music and culture, would be a source of queer pride. But, that's not the case with Wenner, a co-founder of the Rock the Roll Hall of Fame.
The fallout from Wenner's Times interview is a needed wake-up call for queers.
Too often, we give ourselves a pass. We believe that because we live with homophobia, bi-erasure and transphobia, we know the score. That we're not sexist, racist, ageist, ableist – we're free of prejudice. Paragons of virtue.
Wenner, with his demeaning comments, is, I hope, getting us (especially, we who are Boomers) to look in the mirror. To check ourselves (as we examine our dogs for ticks) for our own prejudices, and for our virtue-signaling.
The controversy around Wenner began when he sat for the interview with David Marchese of the Times on Sept. 15 to promote his new book "The Masters," released by Little Brown and Company on Sept. 26.
"The Masters" is a compilation of seven interviews that Wenner conducted with acclaimed musicians who are (or were before their death) his friends: Bob Dylan, John Lennon, Mick Jagger, Pete Townshend, Jerry Garcia, Bono, and Springsteen. All of the interviewees are white, male and Boomers.
"That there are no women or Black musicians in this collection is obvious," Wenner writes, according to Kirkus Reviews, in "The Masters." "This is reflective of the prejudices and practices of the times."
It's hard to describe how bigoted and absurd this is. As many have noted, rock 'n' roll was invented by Black people.
You have to wonder what Wenner was thinking. Had he never heard of Jimi Hendrix or Janis Joplin? Stevie Wonder? Joni Mitchell? Madonna?
Though too much racism and sexism exist today, the culture has gotten somewhat better. Attitudes have evolved. We've become more aware of our biases.
Unfortunately, this isn't so for Wenner. Marchese asked Wenner why every musician he talked with in "The Masters" is white and male. "Insofar as the women," Wenner responded, "just none of them were as articulate enough on this intellectual level."
When pressed by Marchese, who wondered how he could say Joni Mitchell wasn't "articulate enough," Wenner said, "Joni was not a philosopher of rock 'n' roll."
"I mean, they just didn't articulate at that level," Wenner said of Black musicians.
Reading the interview, I wondered if he'd read Rolling Stone, the magazine he edited for decades. Had he missed the covers with Melissa Etheridge, Joplin, and Tina Turner (to name a few of the women and Black artists featured on the magazine's cover)?
Sadly, Wenner's condescending, racist and sexist take on Black and women musicians isn't surprising. Often, people with power (rich white men) believe they're smarter, more talented, and more entitled to be cultural gatekeepers than those from marginalized groups. They're convinced they're more talented and "articulate" than those who don't have power.
Forget "The Masters." Check out Etheridge's new memoir "Talking to My Angels." That's a good read.
Kathi Wolfe, a writer and a poet, is a regular contributor to the Blade.
O'Shae Sibley's murder is an attack on LGBTQ people and their expression, as both rise
More than 350 anti-LGBTQ attacks reported between June 2022 and July 2023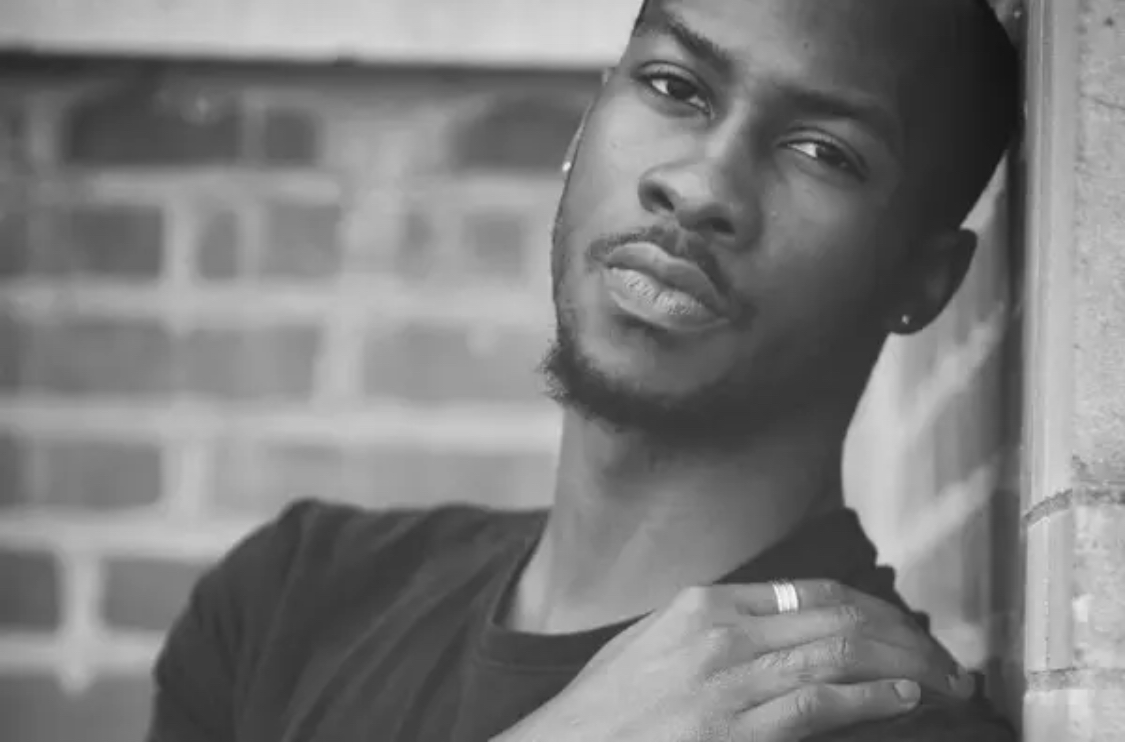 BY HENRY HICKS IV | What do the banning of a children's picture book about two male penguins, white supremacist stand-offs outside of weekend brunches and a killing during impromptu dancing at a gas station have in common? Plenty. Each impinges on the escalating trend of attacks on LGBTQ+ people and their right to free expression. 
On the evening of July 29, O'Shae Sibley pulled into a Brooklyn gas station parking lot with his friends to fill up their gas tank. As they waited for the tank to fill, the group spilled from the car and used the moment to move joyfully in the hot summer night, cranking the car radio's volume and dancing together. Sibley, a gay man, was also a skilled professional dancer and choreographer. He displayed his talents this night, voguing to the sounds of Beyoncé, an artist that Sibley and his friends were fans of. By coincidence, the artist was performing just a few miles away that night, with professional voguers joining her on stage.
Vogueing, a dance style born out of the traditionally queer ballroom scene, is known for its electrifying dips, drops and duckwalks. The style has been prominently featured in the Golden Globe-winning television show "Pose" — and, more recently, on stage in Beyoncé's all-consuming Renaissance World Tour. The energy of the ballroom scene has spirited communities across the country, as Beyoncé's tour has touched down city-by-city, and Sibley and his friends were not exempt to this reach. He was, in fact, eager to participate in his artistry as someone known for his role as a dancer, choreographer, and active member of New York's ballroom community. 
As he and his friends vogued to Beyoncé in the parking lot, moves that Sibley was adept in as an artist himself, they grabbed the attention of hostile onlookers. As captured on surveillance footage, Sibley was first berated with homophobic slurs — Sibley's vogue performance seeming to signal his sexuality to his attacker. Shortly following the verbal assault, things turned violent. Sibley was stabbed and murdered in a tragic hate crime, fueled by homophobia and triggered by Sibley's open expression as a dancer and artist.
In mourning, and in defiant protest in the days following, the New York City queer community  hosted a memorial at the site of his murder where they honored his memory through performance, with a vibrant and resistant ball. 
"You won't break my soul. / You won't break my soul, no, no. / I'm telling everybody," Beyoncé sings defiantly in her single, "Break My Soul."
The murder of O'Shae Sibley was devastating — and a signal of a disturbing trend. Increasing violence toward LGBTQ+ people, and attempts to quash their personal and artistic expression, are on the rise in the United States. Advocacy organizations such as GLAAD and the Anti-Defamation League have reported surges in harassment, vandalism and physical violence against LGBTQ+ people — with 356 instances being reported between June 2022 and April 2023. Transgender people, as well as drag performers, have been targeted at notably high rates. The Human Rights Campaign reported 34 murders of trans people — mostly trans women of color — in 2022 (HRC emphasizes that the actual number is likely higher, as most attacks go unreported, or are reported inaccurately.)
Drag shows across the country have faced threats and intimidation from armed protesters, including the far-right extremist group, the Proud Boys. Gay bars have been targeted by armed assailants, such as the tragic massacre thatoccurred at Club Q in Colorado Springs, Colo., last November. Hospitals providing gender-affirming care to transgender youth have been targeted with bomb threats. On Aug. 18, a California store owner was shot and killed for displaying a Pride flag. Harassment, threats of violence, and hate crimes against the LGBTQ+ community have steadily risen in recent years. It is clear that this bigotry has been emboldened and its first goal is to silence the free expression of LGBTQ+ people, through violence if necessary. 
The exponential increase in physical violence against LGBTQ+ people over the last few years cannot be divorced from the recent legislative environment that has grown ever-more hostile to LGBTQ+ expression. Bills categorizing drag shows as obscenity, book bans targeting LGBTQ+ authors and stories about queer identities in schools and public libraries, as well as other legislative attacks are part of this trend against the LGBTQ+ community. The attacks, both physical and through laws and bans, risk enabling a culture that normalizes repression of queer voices and increases the risk of violence aimed, in part, at suppressing expression of LGBTQ+ people, even when individuals are simply voguing to Beyoncé in public.
Starting in 2021, we've seen a historic surge in book bans around the country, targeting LGBTQ+ voices and stories at a disproportionately high rate. PEN America has reported that among the top eleven books targeted by bans in the first half of the 2022-2023 school year, four focused on LGBTQ+ narratives. These challenges, paired with the historic number of bills targeting LGBTQ+ people in state legislatures across the United States — with at least 566 bills ensnaring the broader LGBTQ+ community, according to the Trans Legislation Tracker — contribute to the normalization of repressing personal and artistic expression of queer people. As these policy attacks continue to advance, violence against the LGBTQ+ community has surged.
And while O'Shae Sibley's murder occurred in New York, a state that has passed no anti-LGBTQ+ bills in the most recent legislative session, his brutal killing shows just how pervasive the impact of anti-LGBTQ+ legislative attacks on free expression in other states are, shaping a culture that spills across borders and impacting LGBTQ+ people throughout the country. Even states perceived to be supportive to the LGBTQ+ community, such as New York, are not immune to the cultural reach of anti-LGBTQ+ repression and intimidation: the home and office of Erik Bottcher, a gay city councilmember in New York City, was vandalized last December after he voiced support for Drag Story Hour, and more recently, a rainbow Pride flag at a Manhattan restaurant was intentionally lit on fire.
Political threats to LGBTQ+ expression, whether it be through restricting and chilling on-stage performance or making it virtually impossible to even acknowledge the existence of LGBTQ+ people in Florida and other states' schools, have and will continue to put LGBTQ+ people at risk everywhere, chilling their ability to express themselves and potentially even sending them back into the closet, which, at its core, is a form of self-censorship.
A culture of free expression, where people can speak, write — or dance — free from fear of violence, is essential to a thriving democracy. LGBTQ+ people deserve to equally enjoy this right — through creative performance, gender expression, or displays of joy. The ongoing trend of legislative attacks on drag, attempts to label LGBTQ+ stories as "obscene," and the accompanying trend of violent assaults on LGBTQ+ people are attacks on free expression and must be condemned as such.
Henry Hicks IV is the coordinator for PEN America's U.S. Free Expression program. PEN America is committed to defending against attacks on LGBTQ+ free expression.