Do our policies match the District's pride?
We must be ready for whatever Election Day brings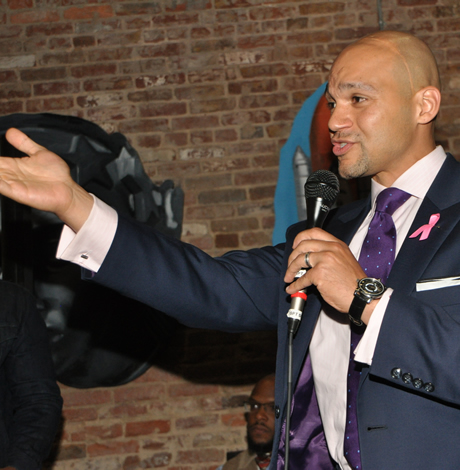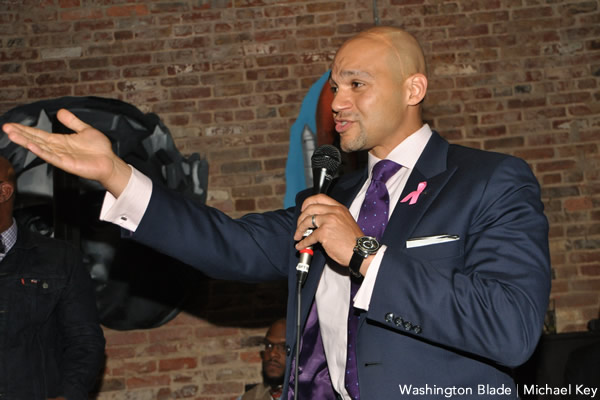 After Pride month, once restaurants take down the rainbow flags outside, the galas are over, and the parade passes, are allies doing enough to push for progress?
As a city that is recognized for its vibrant LGBTQ community, it is easy for allies or members outside of the community to assume that we have done enough, but as a Black man, I know too well that just because a community is resilient or celebrated does not mean that it has achieved equality. So we have to ask ourselves, do our policies match the Pride energy that makes headlines across the country?
Four years ago, I ran for office to be a voice and ally for the underrepresented, and as I met with residents, I heard from many LGBTQ District residents about the struggle to gain access to healthcare services and housing, difficulty securing and protecting safe community spaces, and employment discrimination. So during my first term, I've fought to change that. I have introduced policy solutions and funded programs that specifically address the needs of the LGBTQ community.
I co-authored the LGBTQ Health Data Collection Amendment Act with Council member David Grosso to ensure that the District understands the specific health needs of our LGBTQ residents by surveying the community annually and publicly reporting on health-risk behaviors that contribute to the leading causes of death and disability among the LGBTQ community. This bill also pushed back on efforts of the Trump administration to pretend as if the LGBTQ community did not exist.
In response to two of the challenges I heard from LGBTQ seniors, affordable housing and social isolation, I funded a senior community dining program so that our LGBTQ neighbors have safe and affirming space regardless of age, and I funded housing vouchers specifically for LGBTQ seniors. I also introduced the "Golden Girls Bill" that would give a stipend to seniors who rent rooms to other seniors, allowing them to age-in-place while also creating small communities of support and companionship. Further recognizing the need and importance of safe spaces, I secured funds to assist the DC Center for the LGBT Community to relocate to a new space.
I later co-introduced Council member Grosso's Community Safety and Health Amendment Act to decriminalize sex work. We know that many engage in sex work as a form of survival because of overt discrimination in the job and housing markets, and tragic family conflict. So, I worked to include in our most recent city budget, a study on D.C. government agencies' hiring and employment practices related to transgender and non-binary employees and applicants. I hope to improve workplace culture, reduce hiring and wage discrimination, and reduce the high employment discrimination against transgender residents across the city, starting with our own government.
While I am proud of the work that I have done in strong partnership with LGBTQ community leaders, I recognize that we have more work to do. When our region tragically lost two members of the LGBTQ community, Zoe Spears and Ashanti Carmon, within a few months of each other, I sent a letter to the mayor and the chairman of the Council, with an critical ask — that we work with government agencies and LGBTQ organizations to take immediate and ongoing action to resolve the underlying issues that make LGBTQ residents vulnerable to violence and stall progress.
It was an important step that brought LGBTQ community leaders to the table to bring their policy proposals and ideas directly to top government officials. Over the last fours years of a Trump administration, we have seen how dangerous it can be for communities when we do not have policy in place to protect residents.
I'm proud to be a strong ally for the LGBTQ community, earning a +10 GLAA rating and the endorsement of the Gertrude Stein Democratic Club, but I recognize that this trust comes with great responsibility. In these next four years, we will have to work quickly either to seize the moment or to defend every right and liberty LGBTQ leaders have fought for over the past decades. Whatever Election Day brings for the White House and Congress, we have to be ready.
Robert C. White, Jr. is seeking reelection to the D.C. Council as an At-Large Democrat.
Examining the 'Prejudices' of Jane Austen
Cancel culture run amok or an honest assessment of author's biases?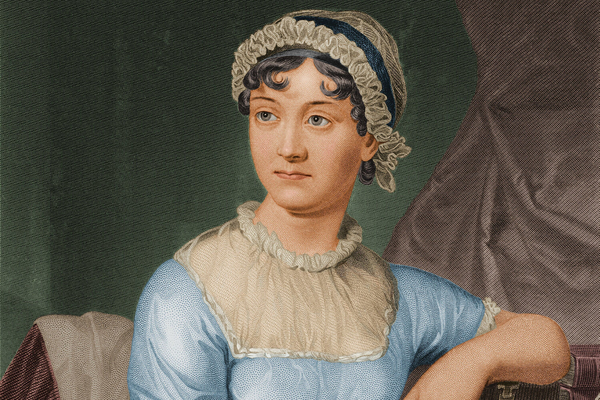 Recently, I listened to "Pride and Prejudice" by Jane Austen on Audible. Savoring every word, I was transported to 19th century, Regency-era England. Immersed in the world of Elizabeth Bennet, Mr. Darcy and formal balls, I almost escaped from our troubled 21st century universe. As I sipped tea, racism, transphobia – past and present injustice – slipped from my mind.
Until a headline from The New York Times flashed on my screen: "A Jane Austen Museum Wants to Discuss Slavery. Will Her Fans Listen?"
This Jane Austen fan is listening. Nothing pricks up your ears more than seeing one of your favorite authors (a literary icon, no less) connected with slavery.
Last month, Jane Austen's House, a museum on the life and work of Jane Austen, said that it would update its displays to include information on Austen's and her family's connection to slavery. (The museum in the English village of Chawton, has been only open virtually during the pandemic. It reopens for in-person visitors on May 19.) Austen, who lived from 1775 to 1817, resided in Chawton from 1809 until shortly before she died at age 41.
The exhibits reveal that George Austen, Jane Austen's father, before he became a pastor, was a trustee of an Antigua sugar plantation. The displays note that Austen and her family, by drinking tea, eating foods with sugar and wearing clothing made of cotton, enjoyed products of the Atlantic slave trade.
Information is included on Austen's views of abolitionists: Some scholars believe that Austen was against slavery. In 1807, the slave trade ended in the British Empire when King George signed the Act for the Abolition of the Slave Trade into law.
Reaction to the new exhibits was fast and furious, The New York Times reported. "Woke madness," thundered The Express. The Daily Mail said the museum had launched "a revisionist attack" and a "BLM-inspired interrogation" of Austen's ritual of imbibing tea.
If you believe these rants, you'd think that Jane Austen's House was trying to cancel Jane Austen: that we should stop appreciating her work because she drank tea and her family was connected to the slave trade.
Of course, this isn't the intention of the museum that celebrates Austen's work. Visitors increasingly ask about Austen and her family's connection to the slave trade, Jane Austen's House says in a statement. "It is therefore appropriate that we share the information and research that already exists on her connections to slavery and its mention in her novels," the museum says.
It's tempting to dismiss this dust-up as a tempest in a teapot. But that would be wrong.
This controversy calls our attention to one of the pressing issues of our time: How do we examine the prejudices of our icons, and should we cancel them and/or their work?
I'm thinking about two LGBTQ icons: Walt Whitman, born on May 31, 1819, and Adrienne Rich who died on March 27, 2012.
In his poetry, Whitman embraced democracy and inclusion. For his time, he wrote with remarkable openness about sexuality. If you're queer, you feel represented in his poetry.
Yet, in his later life, Whitman believed racist pseudo scientific claims. He called Black people "baboons" and "wild brutes."
Few poets are as beloved by the LGBTQ community as poet Adrienne Rich. Her poems have been a lifeline for queer women and gay men.
Yet, Rich advised Janice Raymond, who, in 1979 wrote the transphobic book "The Transsexual Empire." Raymond wrote that transgender people "colonize feminist identification, culture, politics, and sexuality."
In the face of racism and transphobia existing side by side with genius, Whitman's dictum about the self containing multitudes and contradictions rings painfully true.
I'd be lying if I said I had a solution to this muddle.
But if we've learned anything since George Floyd's death, it's that we all have conscious and unconscious biases. If we cancelled artists who have prejudices from racism to transphobia, what art would be left?
Yet, if we don't confront our cultural heroes' prejudices, how will we live with ourselves or work toward justice? What type of art would be created?
I only know: we must live and struggle with these vitally important questions.
Kathi Wolfe, a writer and a poet, is a regular contributor to the Blade.
McAuliffe for governor of Virginia
His leadership has made a positive difference for so many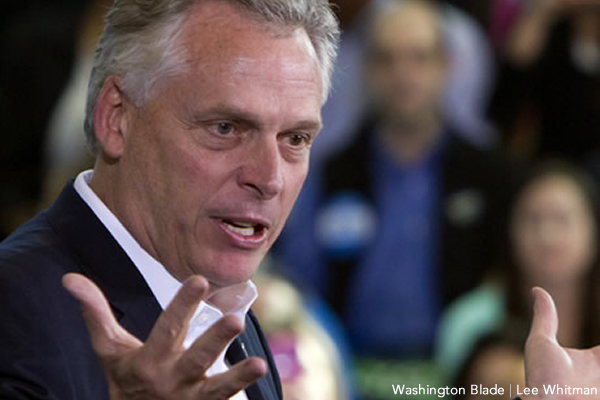 I support Terry McAuliffe for governor of Virginia. He is the best choice for Virginia Democrats in their primary and has the best chance of defeating any candidate Republicans choose to run against him.
Virginians know and respect him as a successful governor and a decent man. It was clear had Virginia law allowed him to run for a second consecutive term he would have won easily. His stellar record moving the state forward on equal justice and equal opportunity, on civil rights, women's rights, and LGBTQ rights make him the right choice.
The first executive order McAuliffe issued upon taking office in 2014 banned anti-LGBTQ discrimination against state employees. McAuliffe vetoed religious freedom bills, created Virginia's LGBTQ tourism board and became the first Virginia governor to declare June as Pride month. He oversaw the extension of marriage rights to same-sex couples in Virginia and as his campaign notes was the first governor of a southern state to officiate a same-sex wedding.
He recently released his platform on LGBTQ rights and in a statement to the Blade said: "LGBTQ+ Virginians have faced discrimination and inequities for too long because of who they are or who they love. I am proud of the progress Virginia has made in protecting the LGBTQ+ community over the past eight years, but our work is far from over. As governor, I will fight my heart out to make Virginia the most open, welcoming and inclusive state in the nation, and break down the disparities that LGBTQ+ communities, and particularly communities of color, face in education, health care, the economy and more. Together, we'll move Virginia forward into a better, brighter future for all."
When it comes to women's rights, as governor, McAuliffe staved off attacks by extreme Republicans who controlled the Virginia Legislature during his tenure. He fought for women's health care rights and fought to keep open every women's health clinic in the state. He vetoed legislation that would have harmed women, including a bill that would have defunded Planned Parenthood in Virginia.
On civil rights he said one of his proudest accomplishments was being able to reverse a racist Jim Crow law disenfranchising hundreds of thousands of Virginians. McAuliffe restored the right to vote to more than 200,000 Virginians with felony convictions allowing them to fully participate in democracy.
He was good for business and during his one term as governor had a record of bringing more than 200,000 good paying jobs to the state and oversaw a lowered unemployment rate and an increase in personal income of over 13%. McAuliffe understood early investments in the state's infrastructure would help the state to be a national leader in clean energy.
There is some discussion about whether McAuliffe should have stayed out of this race since there are two African-American women running. Some suggest he should have instead supported one of them. But like Joe Biden in his presidential race, McAuliffe has the support of a huge number of African Americans because they know him and many have personal relationships with him. A recent NBC news column quoted some African-American leaders who support McAuliffe. "I asked him to run," said Virginia Senate President Pro Tempore L. Louise Lucas, a leader of the state's Black political establishment and a co-chair of McAuliffe's campaign. She described McAuliffe as a "comfort level" choice in the midst of a pandemic.
State Del. Don Scott, who has a felony in his past said "McAuliffe encouraged him to run for the legislature two years ago at a time when others were counseling him against a campaign. He hasn't forgotten that favor. He had my back, said Scott, a staunch McAuliffe supporter. He may have thought he was running [for governor in 2021], but nobody else came down here. He put in that work and built those relationships. And if he did that with me imagine the type of relationships he's been able to build and relationships matter."
Politics is often about the possible and yes one needs an inflated ego to feel "I am the best person to lead." But in the case of McAuliffe his successes match his ego. His leadership has made a positive difference for so many people. It is those people who are responding to his candidacy and giving him a huge lead in the polls. They understand why in December 2017, McAuliffe was named "Public Official of the Year" by GOVERNING magazine. Virginians should give McAuliffe a second term.
Peter Rosenstein is a longtime LGBTQ rights and Democratic Party activist. He writes regularly for the Blade.
Homophobia wins in the Puerto Rico Senate
Bill to ban conversion therapy died in committee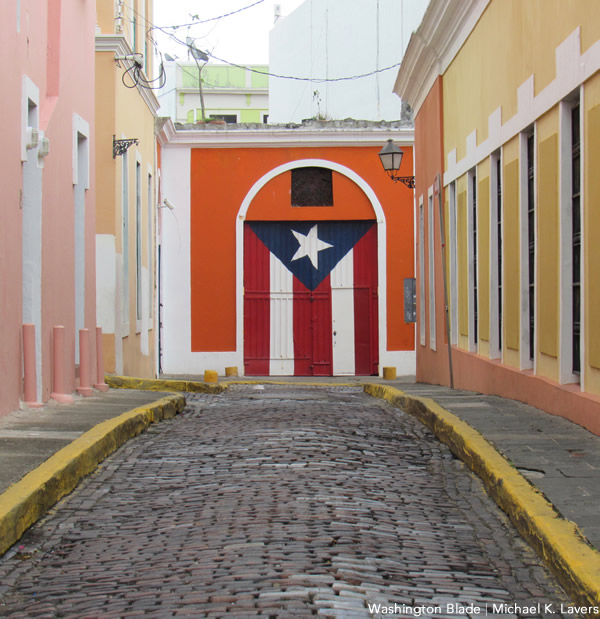 It is a sad day for Puerto Rico, and it is a sad day for human rights on the Caribbean island.
Last Thursday, 11 senators decided to turn their backs on children and human rights in Puerto Rico. A new Senate majority proved to be weak and on the wrong side of history, again. Eight senators from the legislative committee reviewing Senate Bill 184 to ban conversation therapy on the island voted against the bill's report.
Today, thanks to these senators, any mental health professional can freely charge a father for "curing" his son of homosexuality or of a gender identity/expression that does not conform to social standards of "normality." Although there has been an executive order in Puerto Rico banning conversation therapy since 2018, this order is only applicable to health institutions that have a specific connection with the government. Executive orders state mandatory requirements for the Executive Branch and have the effect of law; however, any governor can revoke them.
Senators received scientific evidence and several testimonies from LGBTQIA people who testified during public hearings. These senators also received evidence of permanent depression and suicide attempts caused by conversion therapy. However, 11 senators decided to condone hate and the intolerance towards the LGBTQIA youth on the island. One of these senators, Wanda Soto, said during one of the public hearings that "… with love anything is possible … " in reference to her belief that kids' sexual orientation and gender identity can be changed or cured. This senator even compared a bad personal experience with a dentist she had when she was a kid with LGBTQIA opponents' testimonies of their experiences of going through conversion therapy.
Suicide and depression rates among LGBTQIA youth are staggering and are the highest in the entire United States compared to other reasons. These indices are a direct consequence of the intolerance, discrimination and lack of validation that our society perpetuates. LGBTQIA youth go through difficult times in their lives, including personal and family acceptance that trigger years of depression and anxiety among LGBTQIA people.
Today again, hatred wins. Today, Puerto Rico demonstrates why it is the number one jurisdiction for hate crimes in the entire United States. Today again, these 11 senators make evident why gender-based crimes continue to dominate local headlines. Today these senators are an example of the ignorance and lack of cultural competence that persist in our island. Today, these senators will be responsible for the depression and the stigma that the LGBTQIA community will continue to suffer. Today these senators are responsible for perpetuating intolerance. We take a step back as a society, demonstrating again that we cannot tolerate those who are different and who do not meet our standards of normality.
Neither the tears of Gustavo nor Elvin or Caleb, who presented their testimonies before the Puerto Rico Senate, were enough to move the hearts of these senators. The hypocritical hugs and words of support that some senators gave to these LGBTQIA people after their testimony and personally meeting them make it much harder to understand how they turned their backs on our children. Today these 11 senators are responsible for perpetuating hate crimes on the island and make our path to be a more inclusive society even harder.
Homophobia won in the Puerto Rico Senate last Thursday. There was no difference when the pro-statehood Senate majority defeated SB 1000 (banning conversion therapy) back in 2018 and now with a new majority lead by the Popular Democratic Party. Different senators, different bills, same result, but the same homophobia. Many Puerto Rican voters believed that furthering human rights would be easier to achieve on the island with a new majority in the legislature. Unfortunately, the reality is that our legislature is just a mirror of our society, and the lack of cultural competence persists among us. But we will keep fighting; this is a single lost battle, a battle among many others yet to come.
These are the 11 senators who voted against SB 184 or didn't vote:
Sen. Rubén Soto – Against
Sen. Ramón Ruiz – Against
Sen. Albert Torres – Against
Sen. Ada García – Against
Sen. Wanda Soto – Against
Sen. Marissa Jimenez – Against
Sen. Joanne Rodríguez – Against
Sen. Thomas Rivera – Against
Sen. José L. Dalmau – Absent
Sen. Marially González – Absent
Sen. Javier Aponte – Absent