Biden name-checks gay and transgender Americans in victory speech
President-elect makes call for unity amid division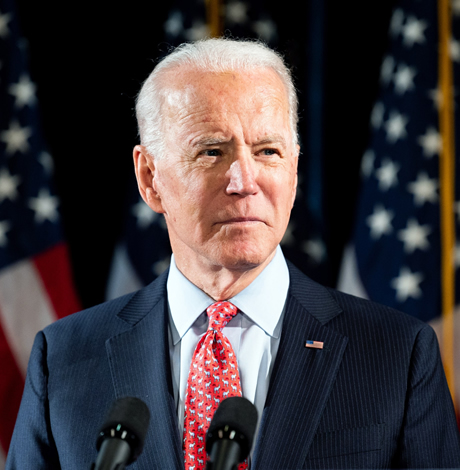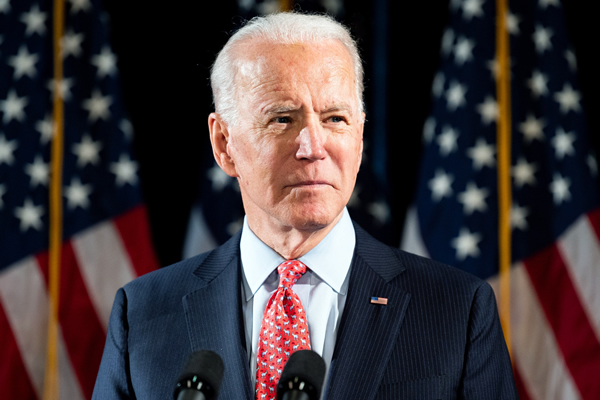 President-elect Joe Biden name-checked gay and transgender American in his victory speech Saturday night, which made a call for unity after a tumultuous presidential election and four years of President Trump.
"I am proud of the coalition we put together, the broadest and most diverse in history," Biden said, "Democrats, Republicans and Independents. Progressives, moderates and conservatives. Young and old. Urban, suburban and rural. Gay, straight, transgender. White. Latino. Asian. Native American."
Biden, speaking from Wilmington, Del., paid special to Black Americans, who helped him with their early support during the Democratic primary as well as the general election.
"And especially for those moments when this campaign was at its lowest — the African American community stood up again for me," Biden said. "They always have my back, and I'll have yours."
Biden's explicit reference to transgender people marked the first time in U.S. history a president-elect referenced them in a victory speech.
The main theme of Biden's speech was bringing American together and promising to work for Americans whether or they voted for him or President Trump.
"I pledge to be a president who seeks not to divide, but to unify," Biden said. "Who doesn't see 'red' and 'blue' states, but a United States. And who will work with all my heart to win the confidence of the whole people. For that is what America is about: The people. And that is what our Administration will be about."
U.S. announces more funding to fight HIV/AIDS in Latin America
Jill Biden made announcement on Saturday in Panama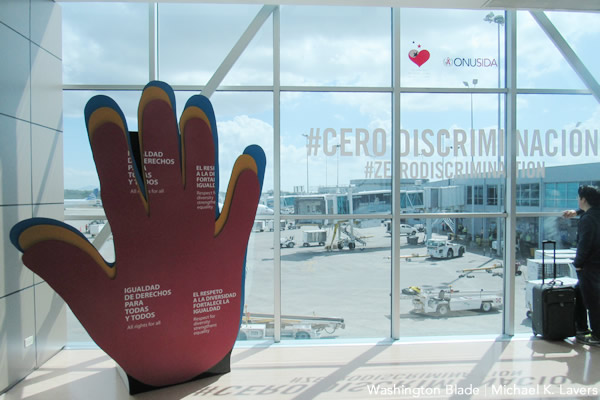 First lady Jill Biden on Saturday announced the U.S. will provide an additional $80.9 million to the fight against HIV/AIDS in Latin America.
Biden during a visit to Casa Hogar el Buen Samaritano, a shelter for people with HIV/AIDS in Panama City, said the State Department will earmark an additional $80.9 million for President's Emergency Plan for AIDS Relief-funded work in Latin America. A Panamanian activist with whom the Washington Blade spoke said LGBTQ people were among those who met with the first lady during her visit.
Pope Francis visited the shelter in 2019.
"I'm glad we have the opportunity to talk about how the United States and Panama can work together to combat HIV," said the first lady.
Michael LaRosa, the first lady's spokesperson, noted Panama will receive $12.2 million of the $80.9 million in PEPFAR funding.
"This funding, pending Congressional notification, will support expanded HIV/AIDS services and treatment," said LaRosa.
UNAIDS statistics indicate an estimated 31,000 Panamanians were living with HIV/AIDS in 2020. The first lady's office notes the country in 2020 had the highest number of "newly notificated cases of HIV/AIDS" in Central America.
The first lady visited Panama as part of a trip that included stops in Ecuador and Costa Rica.
The Summit of the Americas will take place next month in Los Angeles. The U.S. Agency for International Development and PEPFAR in April announced they delivered more than 18 million doses of antiretroviral drugs for Ukrainians with HIV/AIDS.
Republican Pa. governor nominee opposes LGBTQ rights
Former President Trump backed state Sen. Doug Mastriano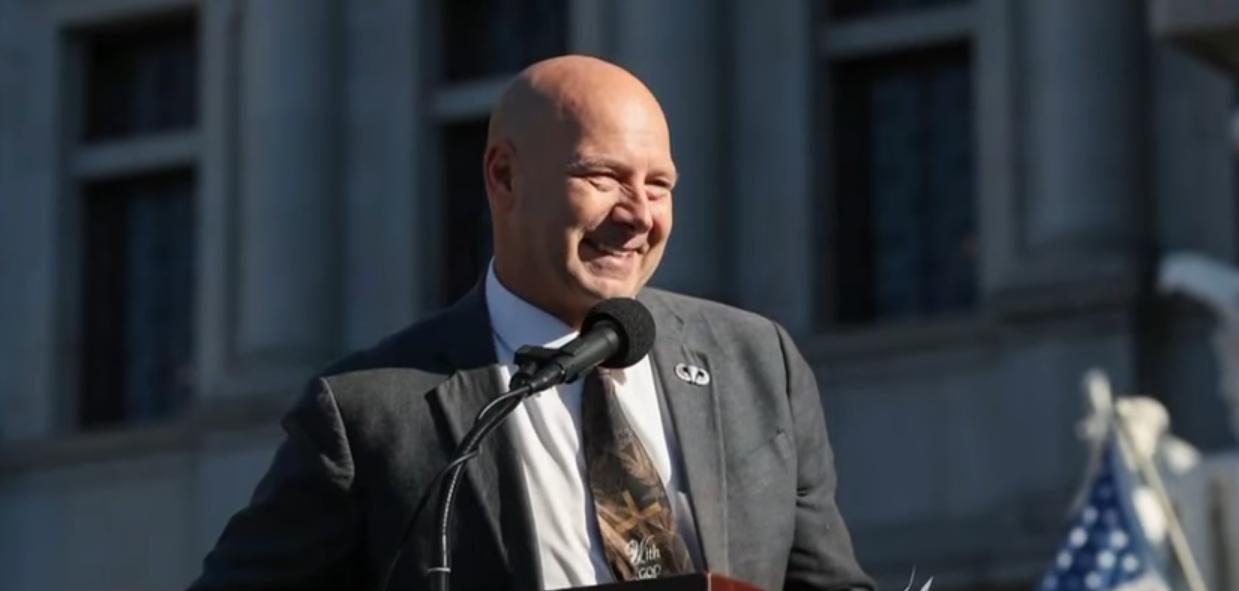 Republican leadership in the Keystone State are expressing quiet alarm over the emergence of radical-right state senator who secured his place as the party's nominee in the race against Democratic nominee for governor, Josh Shapiro, who is himself currently serving as the commonwealth's attorney general.
State Sen. Doug Mastriano, who represents Cumberland, Adams, Franklin and York Counties in the South Central Pennsylvania area bordering Maryland, was not seen as a truly viable candidate in the primary race to be the party standard-bearer until he was endorsed by former President Trump.
Pennsylvania's gubernatorial race has serious implications for the outcome of the 2024 presidential election cycle as well. The commonwealth is a strategic swing state and the occupant of the governor's chair in Harrisburg will lend considerable influence to a final vote count.
Mastriano is a polarizing figure within the state's Republican Party.
The retired U.S. Army colonel has campaigned at political events that included QAnon adherents, he espoused a political agenda that embraced Trump's Big Lie about the 2020 election, rejected measures taken to protect Pennsylvanians including masks in the coronavirus pandemic, holding an anti-vaccine "Medical Freedom Rally" rally on the state Capitol steps days after declaring his candidacy for the GOP governor's primary race, and also mixing in messaging of Christian nationalism.
He also supports expanding gun rights in Pennsylvania and in the state Senate sponsored a bill to ban abortion once a heartbeat is detected.
NBC News noted that Mastriano pledged in his election night address that on the first day of his administration he would crack down on "critical race theory," a catchall term Republicans have used to target school equity programs and new ways of teaching about race, transgender rights and any remaining COVID-19 vaccine requirements.
"CRT is over," Mastriano declared. "Only biological females can play on biological females' teams," he added, and "you can only use the bathroom that your biology and anatomy says."
His anti-LGBTQ views have long been part of his personal portfolio. The Washington Post reported that 21 years ago while attending the Air Force's Air Command and Staff College in 2001, then-Maj. Mastriano wrote his master's thesis on a hypothetical "left-wing 'Hitlerian putsch'" that was caused by "the depredations of the country's morally debauched civilian leaders." Among those "depredations," in his words, was the "insertion of homosexuality into the military."
As the Post reported, his paper shows "disgust for anyone who doesn't hold his view that homosexuality is a form of 'aberrant sexual conduct.'"
The paper is posted on an official Defense Department website and lists Mastriano as the author at a time when he said he received a master's degree from the school.
Two decades before he was Republican nominee for Pennsylvania governor, Doug Mastriano warned in a master's thesis that morally debauched political leaders weren't fit to oversee the U.S. military. https://t.co/NHOnijBng7

— The Washington Post (@washingtonpost) May 20, 2022
This is not the only instance of Mastriano professing anti-LGBTQ beliefs.
In 2018, he stated his belief that LGBTQ couples should not be allowed to adopt a child. During an interview with 103.7 FM, when asked "should LGBTQ couples, i.e. two moms or two dads, be allowed to adopt?" Mastriano answered, "No." [This takes place at the 16:00 mark.]
NBC News interviewed David La Torre, a Republican and former adviser to fellow gubernatorial candidate Jake Corman.
"As far as what a Pennsylvania government would look like with Mastriano in charge, quite frankly, it's just not something I'm ready to think about at this point," La Torre said, adding that while there are many unknowns, the dynamic between Mastriano and the state General Assembly, currently controlled by Republicans, would be one to watch.
"All I know is this — he will govern as governor like he campaigned," he said. "He would govern with a sledgehammer and expect Republicans to fall in line. And it would be one of the more fascinating tugs of war we've seen in Harrisburg."
Dave Ball, chairman of the Washington County GOP, told NBC News that Mastriano's victory was "a shame" for the party, the product of "a phenomenon that I truly don't understand." But any misgivings won't stop Ball from working toward the ultimate goal: taking back the governor's mansion, saying it's a must-win race. (The two-term incumbent, Tom Wolf, a Democrat, is term-limited.)
As if telegraphing the battles to come should he take the governor's chair, Politico reported: "Our biggest problem," said Mastriano on Steve Bannon's "War Room: Pandemic" podcast on Tuesday, "is going to be these feckless RINO-type Republicans here that will not allow us to have a fighter as governor. But we're going to beat them and they're going to lose power, and they're going to be put to shame."
Mastriano lists agenda as governor during Pa. GOP nominee victory speech:
Diputado salvadoreño habla públicamente su homosexualidad
Vídeo de Johnny Wright Sol con su pareja circuló en redes sociales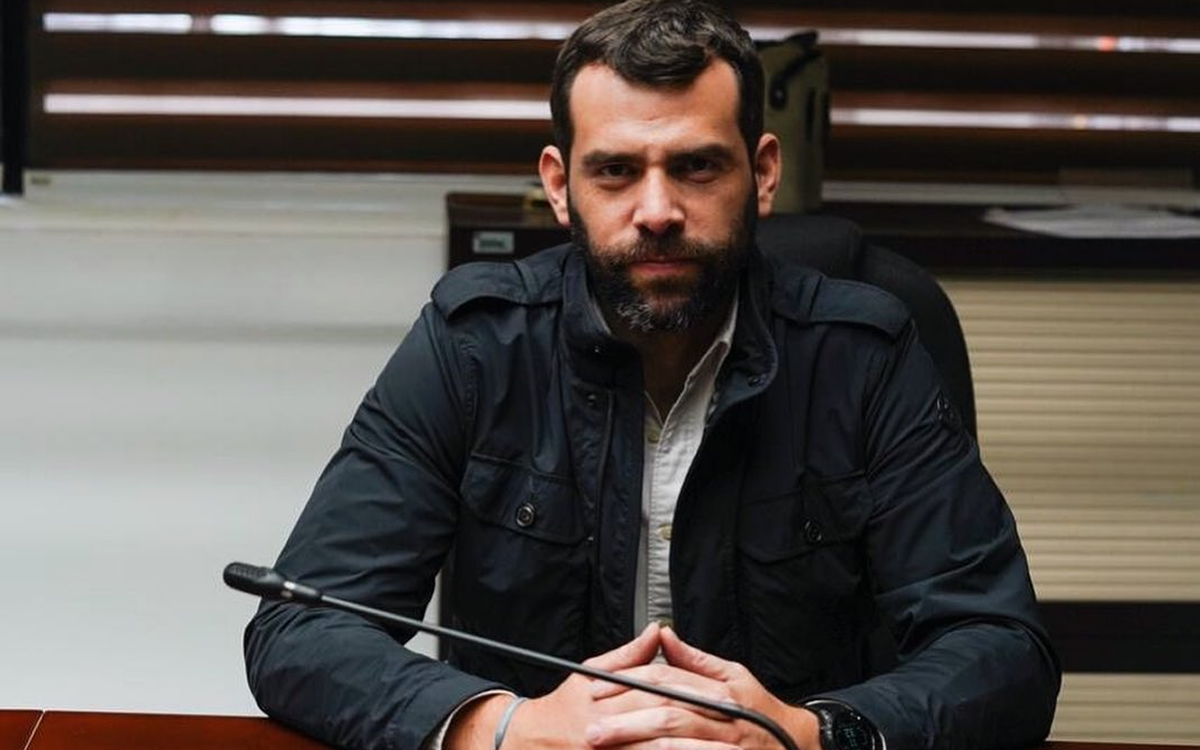 SAN SALVADOR, El Salvador — Circuló en redes sociales el 13 de mayo un vídeo de una entrevista con el diseñador mexicano Kris Goyri, en donde se dieron a conocer unas fotografías con su pareja, el diputado salvadoreño Johnny Wright Sol del partido Nuestro Tiempo, imágenes que al parecer tomaron por sorpresa al diseñador, pues fueron mostradas sin su consentimiento. 
En una entrevista del podcast La Tribu en radio Fuego 107.7 mientras el locutor Pencho Duque hablaba con el diputado salvadoreño, trajo el tema a la palestra con mucho respeto, a lo que el político no tuvo problema con hacer unos comentarios al respecto.
Aseguró que hay dos conclusiones primordiales que le surgieron de esta situación, en donde se abordaba el tema de su orientación sexual y de su pareja.
La primera conclusión es que "como sociedad nos distraemos bien fácil, porque pese a la crisis económica y climática que atraviesa el mundo, una crisis social, una sociedad muy violenta y a pesar de todas estas cosas que nos impactan en el día a día, mi orientación sexual era trending topic", expresó Wright.
Hizo hincapié en que debemos reflexionar sobre las prioridades que tenemos como sociedad, dado a toda la situación que se vive como país, es importante tener un ojo realmente crítico con los temas que deben ser fiscalizados.
La segunda conclusión que comentó es que, "hay mucho trabajo por hacer para convertirnos en una sociedad verdaderamente democrática y pacífica en donde se logren los mínimos estándares de convivencia", además mencionó que como partido promueven la tolerancia, pero más que eso, las personas merecen ser aceptadas, "ese es el ideal", agregó el diputado.
Con una sonrisa en el rostro Wright menciona que la pregunta sobre su orientación sexual "nunca había surgido, en el contexto mediático de mi prensa", agregando que no era algo que fuera un secreto o algo que ocultara, "en las imágenes me veo muy feliz con mi pareja", detalla el diputado.
También menciona que la entrevista que le hicieron a su pareja fue "una emboscada", dado que las imágenes presentadas tuvieron que haberlas obtenido del teléfono de alguno de los dos. A esta hipótesis le suma el hecho de haber recibido correo de la compañía Apple, en los cuales se le alertaba que su teléfono había sido intervenido, no descarta la posibilidad que fuera por el spyware Pegasus.
Pero el punto que dejó muy claro es que desde que fue nombrado diputado en mayo del 2021, no ha tenido ningún inconveniente con reconocer o admitir que es un hombre gay, aunque sí reconoce que los temas de su vida personal habían decidido mantenerlo en lo privado junto con su pareja.
Esta decisión fue tomada, dado que ambos son figuras públicas en sus respectivos países, en el caso de Goyri es un diseñador reconocido con 12 años de carrera.
El diputado mencionó sentirse privilegiado en tener una familia que lo quiere muchísimo, tal cual es, como también de tener unas amistades, que en sus palabras les describió como "super cachimbones".
"A mi me tiene sin cuidado toda esa plática en redes", agregó el diputado, pero que lo único que en verdad preocupa es que lo sucedido ha sido un recordatorio para ver lo mal que está El Salvador como sociedad, por lo que esto es un reto de lo mucho que falta por construir.