High housing prices and low mortgage rates
Balancing your interests as a buyer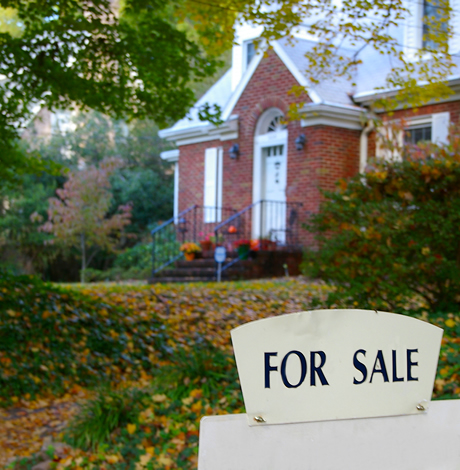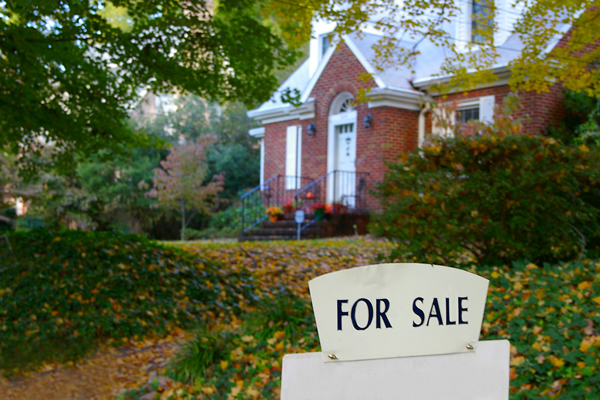 While 2020 has been a difficult year in many ways, it has had its share of silver linings. Certainly, for LGBTQ sellers, the market has been more than favorable – in fact, it's been booming. Lower than usual inventory and favorable mortgage rates have meant that in many markets across the country, sellers are receiving top dollar for their homes. This year has also provided great opportunities for those looking to refinance their homes at lower interest rates – and for buyers who want to purchase a home with a mortgage at rates that are some of the lowest they've been in years.
Of course, some buyers see this latter fact as somewhat of a double-edged sword – true, the interest rates might be low – but often, the costs of homes are high. Sometimes, they are significantly higher than they've been in recent years. As a result, many buyers are asking – is the benefit of purchasing a home at a low-interest rate worth the trade-off of perhaps paying more for the home itself when you buy it? It's a good question and one that is certainly worth consideration.
Certainly, low mortgage rates are an excellent incentive for buying a home. There's no question about that. And when one considers low mortgage rates the savings truly have to be considered over time. Although you may purchase a home at a price perhaps $10,000 or $20,0000 more than you would pay in a non-seller's market, you may easily recoup that money and more throughout the time that you own the home. It's important to realize that low mortgage rates are only one piece of the pie to consider when trying to decide whether purchasing a home is a sound financial decision for your family. After all, there are a multitude of other benefits that come with home ownership as well. Let's take a look at a few:
Building equity: Without question, as a homeowner, you will build equity faster when interest rates are lower. Even if you don't receive the lowest possible interest rate, however, it is wise to remember the fact that you're still going to be building equity with every mortgage payment you make. Unlike paying rent where you realize no return on your monthly payment, with every mortgage payment you make, your own a little more of your home – and that is an investment that is typically well worth making.
Tax deductions: Unlike those who rent, those who own their own homes receive significant tax benefits each year. Specifically, owning your own home means that you are often able to deduct interest and property taxes paid each year, which can result in significant tax savings over the course of the time that you own your home. Additionally, if you ever decide to refinance your home after building up sufficient equity, you can open a home equity line of credit, which is also tax-deductible.
Predictability: When you own your own home and have a fixed mortgage rate, you are generally able to predict and plan for what your monthly housing costs will be from month to month and year to year. While you may have fluctuating utility bills depending upon the season, and occasional unexpected repairs, you can generally predict what your monthly housing costs will be, as opposed to a situation in which rental prices may change suddenly and sharply depending upon the housing market in your area.
Intangible value: The truth of the matter is that sometimes in life, there are things that you simply can't put a price tag on. Much of what is appealing about homeownership falls into this category. The home is more than four walls and a roof – it is a place to make memories – a place to make your own. A place to share life's ups and downs with the people that you love most. When you own your home, you are truly able to make it your own. You can add the personal touches that truly make a house a home. Renting often doesn't offer that same opportunity.
If you are ready to buy or sell a home, there's no denying that it's a big life decision. When you make a big decision like that, you want the process to go as smoothly and as successfully as possible. That's where we come in.
At gayrealestate.com, it is our purpose and our passion to help LGBTQ home buyers and sellers across the country have the best possible real estate experience. We achieve this by pairing you up with agents who know and love their communities and can help you with every step of the homebuying process. We would be honored to have the opportunity to help you too. Give us a call today. We look forward to helping you soon.
Jeff Hammerberg is the Founder and CEO of GayRealEstate.com. Reach him at 303-378-5526 or [email protected].
A real estate language primer
A few terms to know before you buy a home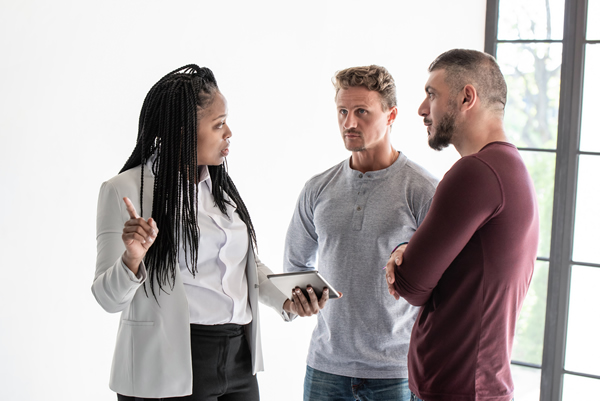 When working with first-time buyers, I often hear them say, "I have a stupid question." I automatically respond that there's no such thing.
What they think may be a stupid question almost invariably has been asked before by many other people in the same situation. The answer to a stupid question almost always makes you smarter, so what they really have may be a "smart question."
Several questions that were recently asked of me have prompted me to take another look at what I discuss in my initial buyer consultations, so let's start there.
A Buyer Consultation is an initial meeting with a buyer, whether face-to-face, by telephone, or by Zoom or similar interactive means, where we exchange information about the buyer's needs and the services I provide and determine whether we shall work together exclusively and for how long.
If we decide to go forward, we sign an Exclusive Buyer Representation Agreement, which allows an agent to be the buyer's advocate by solely representing the buyer's interests in a real estate transaction, protecting the buyer's confidentiality, and providing essential services reserved for a client-based relationship. In the DMV, absent such an agreement, agents must legally represent and owe allegiance to a seller they have never met of a property they have never seen.
In D.C., our real estate contracts consist of 33 paragraphs of boilerplate language vetted by a committee of agents, brokers, and attorneys, updated as needed to comply with legislative changes and regulatory requirements. In other words, they contain a lot of "legalese." In addition, there are a plethora of addenda that may apply to a real estate transaction.
It is important, therefore, for clients to understand what they are reading before signing and, rather than simply having buyers sign an offer electronically, I believe in providing them with a sample contract package and reviewing both the documents and the process with them to explain terms, market norms, and potential consequences of making certain choices.
The terms below seldom change in any meaningful way and learning them can be a good way to begin to understand the contract process.
Time is of the Essence, which is found at the top of our purchase contract, means that deadlines are fixed. There is no "wait just a minute more" unless both parties agree to an extension of time in writing.
An Earnest Money Deposit, generally an amount in excess of 3% of the offered price, accompanies or follows an offer and is held by a real estate brokerage or settlement firm until needed at closing.
The terms Settlement and Closing are interchangeable and denote the signing and recording of documents transferring the property from seller to buyer.
A Contingency is a condition that must be met for the contract to proceed to settlement. An example might involve a satisfactory home inspection or appraisal, sale of a prior home, or receipt of financing. Compare it to a situation unrelated to real estate, such as "if you wear a mask, then you may enter the grocery store and shop."
Home Inspections are typically conducted after a contract is Ratified, meaning all parties have agreed to the price and terms. They may allow for repairs to be negotiated with the sellers or for simple acceptance or rejection of the property based on the findings. Some buyers opt for a Walk-and-Talk inspection, which is conducted prior to submitting an offer. The cost is less, since buyers take their own notes and no report is issued. The offer the buyers make will be well-received by the sellers without the delay of a contingency.
An Appraisal is ordered by the lender to determine the value of the property and whether that value supports the amount of the loan being made to the buyers. Don't confuse this with an Assessment conducted by city assessors to determine value for property tax purposes.
A Title Search is conducted to determine that there is nothing in the chain of ownership that would prevent the sale of the home. Title Insurance insulates the lender from issues such as fraud, forgery, liens, and other items that may not have been discovered in the initial search. The buyers may also purchase title insurance to similarly protect themselves.
In closing, a word about Closing Costs, the amounts paid to lenders, attorneys, brokers, and municipal offices at settlement for expenses incurred in completing the property transfer. The earnest money you have on deposit will be credited to you for these one-time costs or for the remainder of your downpayment. As J. G. Wentworth says, "It's your money. Use it when you need it."
Valerie M. Blake is a licensed Associate Broker in D.C., Maryland, and Virginia with RLAH Real Estate. Call or text her at 202-246-8602, email her via DCHomeQuest.com, or follow her on Facebook at TheRealst8ofAffairs. 
How end of foreclosure moratorium may impact LGBTQ homeowners
Help is out there for those still struggling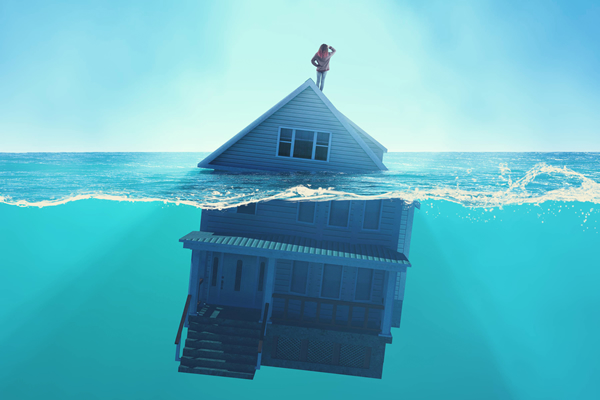 Almost anyone who has ever purchased a home would agree – it is a very special and meaningful moment in life. For most of us, and often perhaps especially for those in the LGBTQ community, a home can be a place of refuge – a place where you can be part of a community and a neighborhood of others to whom you feel connected. It can be a place of support, celebration, and a starting point from which to thrive and grow with others you care about.
Understandably, then, the idea of losing that home that you love so much can be overwhelming, to say the least. Unfortunately, that's exactly the predicament that many homeowners found themselves in as a result of the recent pandemic and all that has accompanied it.
Until recently, under the Cares Act, homeowners across the country who found themselves in a difficult financial position as a result of the pandemic and were having difficulty making their mortgage payments were offered two types of protection: first, a foreclosure moratorium that prohibited banks from foreclosing on homes, and secondly, the right to request and receive a forbearance, which would permit homeowners to temporarily stop making mortgage payments. Both gave homeowners the option to breathe a little easier as they tried to navigate all of the unanticipated life changes that accompanied the pandemic.
Recently, however, after being extended several times, the federal moratorium on mortgage foreclosures ended. Understandably, many homeowners, including many in the LGBTQ community who relied upon the moratorium may now find themselves feeling overwhelmed and anxious about what this means from a practical perspective. Does it suddenly mean that homeowners will find themselves faced with thousands of dollars of overdue payments that had been on hold for more than a year?
If you find yourself asking this question, know first, that you aren't alone. It's estimated that around 1.75 million homeowners, or approximately 3.5% of all homes, are in some stage of the foreclosure process with their bank. While it's understandable to wonder and feel worried, try not to panic. While the end of the foreclosure moratorium does mean that lenders can proceed with foreclosures, LGBTQ homeowners who find themselves in a difficult situation can still reach out for help, and there are resources available.
The Consumer Financial Protection Bureau has advised that those who received forbearance under the Cares Act and who are still experiencing financial hardship as a result of the pandemic may have the opportunity to ask for and receive an extension. The federal government has also offered a series of measures that are intended to help prevent foreclosures, including:
• Providing qualifying homeowners with what roughly amounts to a 25% reduction in monthly principal and interest payments;
• Continuing the requirement that mortgage servicers give those borrowers who can resume payments the option of moving missed payments to the end of the mortgage at no additional cost;
• Offering assistance to those who are making less than they did before the pandemic, which will help them to seek work and catch up on missed tax and insurance payments.
It's also important to keep in mind that ultimately, banks don't currently have much incentive to foreclose on those homeowners who are behind on their mortgages. Housing prices have been steadily rising, meaning that few homeowners owe more on their mortgage than the overall value of their homes. As a result, banks are often more likely to restructure a loan, or possibly place missed payments on the back end of a mortgage. In some circumstances, a bank may attempt a forced sale instead of a foreclosure – allowing the bank to get some of its money back, and the homeowner to receive the equity they built in the home, and to move forward without a negative mark on their credit report.
In addition to helpful options offered by the government, LGBTQ homeowners facing foreclosure should reach out to their local communities and explore options that may be available there as well. Talk to realtors who know the community well and who may be aware of local assistance, counseling, or other resources. Reach out to family and friends who have been through this situation before. Don't be afraid to ask for help. Sometimes, we all need it.
Lastly, it's important to remember that any legal proceeding takes time – typically, a foreclosure proceeding takes at least 120 days per federal law, as well as additional time for court proceedings. For that reason, instead of panicking, remember that you have time to plan. Reach out to family and friends for leads on places that you may be able to rent or stay at while you work to get back on your feet financially. Take advantage of any offers that your bank or lender may make to work through your current financial issues and come out in a better place on the other side, if possible. Most of all, remember that this time, like all difficult times in life, is temporary. You will find a way forward, and there is a better and brighter chapter ahead. At GayRealEstate.com, we're here to help you get there.
At GayRealEstate.com, helping the LGBTQ community through every aspect of the real estate experience is our passion. In many cases, this means offering assistance with the home buying and selling process and connecting LGBTQ home buyers and sellers across the country with realtors who know and love their communities, and who can ensure that the buying and selling process is the best it can possibly be. In other cases, it means being there for our LGBTQ communities across the country and helping existing homeowners continue to love and live in the homes that they own. Whatever your real estate needs, we would welcome the opportunity to speak with you and learn how we might be able to help. Contact us at any time.
Jeff Hammerberg is founding CEO of Hammerberg & Associates, Inc. Reach him at 303-378-5526 or  [email protected]. 
What to do when your house floods
Be ready to negotiate with insurance companies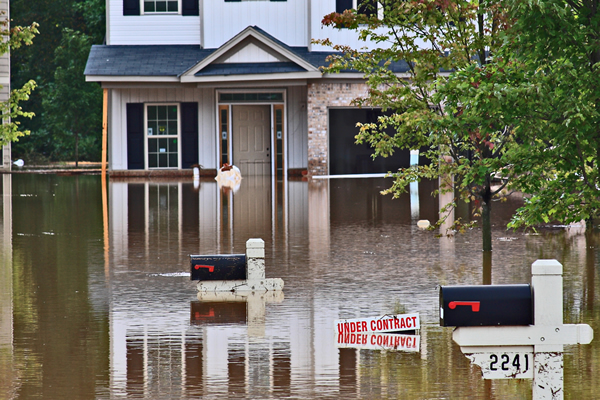 So, what do you do if your house floods due to rain, or a busted pipe, or a backed up sewer? Well, I learned from a colleague the other day that you DON'T just call your favorite contractor. You DO call a company that will immediately come out, rip out wet or moldy drywall, any part of the house that is affected by the water damage, and install fans to help the situation dry out. Then after the wet stuff is removed and your place is dry, you can call the favorite contractor to come out and start to replace or rebuild what needs to be repaired.
For example, the homes that were affected in New Orleans and Louisiana this week due to Hurricane Ida will need to go through this first step. The damage has to be assessed and then the drying out has to occur before the next step of repairing and rebuilding begins.
The first step is to call your insurance company. They usually move slowly, so you'll want to get that process started immediately. Depending on your exact policy and carrier, they may have restoration companies they will want you to use.
The next step is to call the restoration company. These companies don't usually specialize in the repairs as their name would have you think, but they are experts in identifying damage, drying it out, and demolishing what needs to be removed. They will come to your house, use moisture meters to assess how extensive the water damage is, rip out damaged walls and flooring, and set up industrial fans to help dry the space out.
Once the restoration people have begun drying your house out and removed the trash, it's time to call your contractor. They will want to come out and assess what needs to be repaired and provide a quote for you to take to your insurance company. You'll want this quote to be detailed and broken down as much as possible so that it's easily deciphered by your claims agent. Make sure your contractor is taking precise measurements, as the insurance company will go through the quote with a fine-tooth comb to find any discrepancies.
Depending on your insurance company and policy details, you may need to negotiate a little once you have submitted the contractor's quote to your insurance company. Insurance companies generally use national averages to compile their internal estimates. As you know, D.C. is one of the most expensive cities in the country, so naturally contractor pricing is also more expensive. This means the insurance estimates sometimes don't line up with the real-world costs, and you may need to haggle a little bit.
We hope this information will help, should any homeowner face moisture issues in any upcoming storm or flood. 
Joseph Hudson is with the Rutstein Group at Compass; and Alex Phillips is senior sales manager with Beautiful Home Services.