GLAAD TV report reminds us that representation still matters
Decline in LGBTQ characters blamed partly on pandemic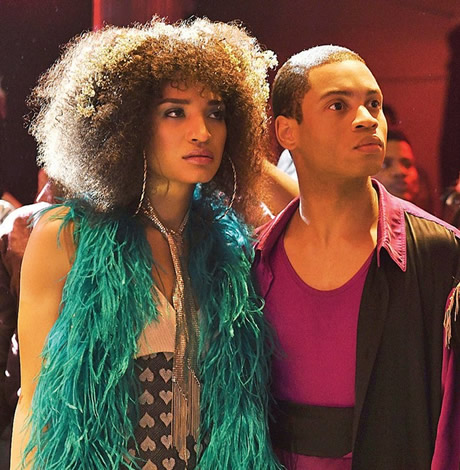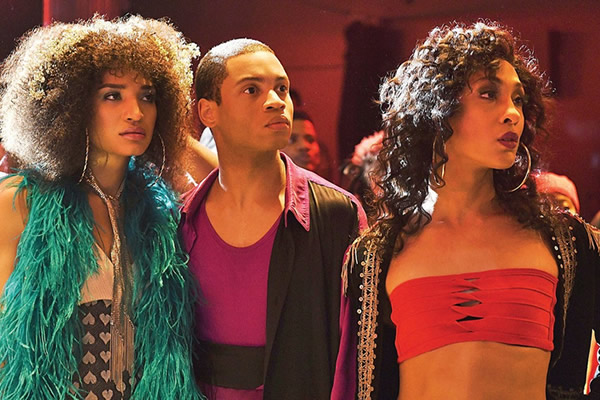 In today's upgraded entertainment culture, it's almost possible to forget there was once a time, not long ago, when the queer presence on television was essentially non-existent. Not only do LGBTQ characters now appear regularly across a wide variety of viewing platforms, they are a far cry from the "coded" stereotypes that occasionally flitted across our screens in the old days.
It's such a comparative embarrassment of riches that it's easy to see why there are many, even within the queer community itself, that assume we've "arrived" and there's no need to be concerned about representation at all.
One look at GLAAD's latest "Where We Are On TV" report, which was released on Jan. 14, is enough to shake that illusion.
In 2020's edition, the findings reached a record point in the survey's 25-year history, with 10.2 percent of characters appearing on primetime scripted broadcast TV being LGBTQ. That figure doesn't tell the whole story, of course; it can be broken down into more specific data, like how many characters were gay, lesbian, bi, trans, etc., or how many of them were people of color. Still, it doesn't take much analysis to recognize enormous progress from the days when the only queer representation you could be sure of getting on TV was from Paul Lynde on "The Hollywood Squares."
At the same time, it's also not hard to see that, despite making big strides, the LGBTQ presence on television still has room to grow before the industry can afford to stop and pat itself on the back – especially in a culture still reeling from four years of Trump-ism. That's why many shrewd observers have looked to this year's report to provide a particularly important gauge.
On the face of it, the news is more good than bad.
This year's study found that of the 773 series regular characters on broadcast television this season, 70 of them are LGBTQ. That's 9.1 percent, but though it's a smaller number than last year (and the first decrease since 2014), it's a drop that was expected due to the impact of COVID-19; with many shows halting production and development delayed on new ones, the smaller percentage reflects a decrease in the total number of scripted shows overall.
When we look at the nuances revealed by further data, however, the picture is a little less rosy.
On primetime scripted cable, GLAAD reports that representation has consistently decreased year after year. This season, the total number of LGBTQ characters appearing on that platform has decreased from 215 to 118. Streaming networks have also fallen short of last year's total, dropping to 141 queer characters from 153. Again, these numbers are impacted by the pandemic; among the shows out of the running this season due to shutdowns were "The L Word: Generation Q," "Euphoria," "Killing Eve," and many more of the titles that feature LGBTQ characters and storylines.
A more concerning trend can be found around the representation of LGBTQ people living with HIV. In another 2020 report, "The State of HIV Stigma" survey, GLAAD found that nearly 9 in 10 Americans believe "stigma around HIV" is keeping progress back. With only three HIV-positive characters on TV (all of them on the same show, "Pose"), down from only nine last year, it's clear there's a need for television creatives to fill the gap. In response, GLAAD has issued a new challenge to the industry, setting a goal to introduce no fewer than three new regular or recurring LGBTQ characters living with HIV each year in the scripted shows tracked for the survey.
The full burden of HIV representation falling on the shoulders of "Pose" underscores another eyebrow-raising statistic revealed by this year's report. Of all LGBTQ characters on television, 17% of them are in shows from just four creatives: Greg Berlanti, Lena Waithe, Ryan Murphy, and Shonda Rhimes. That's nearly one in every five, a severely disproportionate tally that becomes even more glaring with the knowledge that they account for only 16 of the series included in this year's study.
Additional findings include:
Streaming was the only platform where white LGBTQ characters outnumber non-white LGBTQ characters, though racial diversity of LGBTQ characters on streaming did improve by six percentage points (46 percent of LGBTQ characters also being people of color).
For the fourth year in a row, lesbian representation decreased on streaming (28 percent of LGBTQ characters).
Across streaming television, Netflix's "Special" was the only show featuring an LGBTQ character confirmed with a disability. The percentage of series regular characters with a disability on all TV went up to 3.5 percent from last year's 3.1 – still a severe underrepresentation.
29 regular and recurring transgender characters (15 trans women, 12 trans men, 2 non-binary trans characters occur across all platforms.
There was only one asexual character on television (in the show "BoJack Horseman," which has since been cancelled). One lesbian asexual character is expected in the upcoming season (in a scripted primetime show on the Freeform cable network).
In the 2020-21 season, bisexual+ characters account for 28 percent of all LGBTQ characters on all three platforms, up 2 percent from last year. 65 of them are women, 33 men, and one is non-binary.
Of the 773 series regulars counted on broadcast television, 46 percent (354) of characters are people of color, a one percentage-point decrease from the previous year's record high of 47 percent. The racial diversity of LGBTQ characters on all platforms increased.
There are obviously a lot of moving parts included in all this data, but the simple takeaway seems to be that even if we haven't really rolled backward, we haven't really rolled forward, either – and in the context of an ongoing pandemic, even that conclusion is a little unclear.
What isn't unclear is the need to keep the pressure on as we push toward the path ahead. As GLAAD Director of Entertainment Research & Analysis Megan Townsend sums up, "With LGBTQ inclusion in the industry still being led by a concentrated number of creatives and several inclusive series ending in this year's study, networks and streaming services need to be taking note of the value of this dedicated audience. It must be a priority to introduce nuanced and diverse LGBTQ characters in 2021 and beyond, ensuring that this year's decreases do not become reverse progress as the industry continues to evolve and adjust to this unique era's challenges."
As for Sarah Kate Ellis, GLAAD's seemingly tireless president and CEO, her statement about the report reminds us why keeping tabs on the way LGBTQ people are portrayed is possibly more important than ever.
"In the midst of a destructive pandemic, a long overdue cultural reckoning with racial injustice, and a transition into a new political era for this country, representation matters more than ever as people turn to entertainment storytelling for connection and escape."
You can read the full report on GLAAD's website, at glaad.org/whereweareontv.
Thrilling 'Interview' revives Rice's beloved 'Vampire' in style
AMC's lavish and loving retelling will thrill fans of original books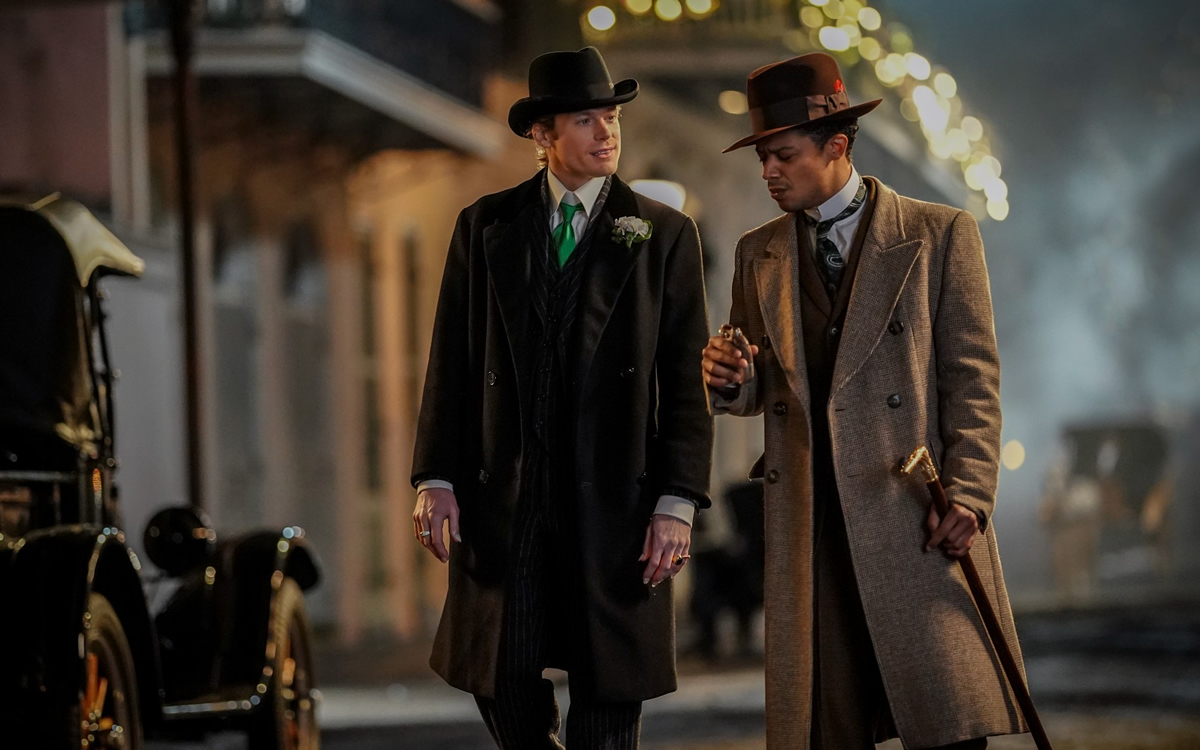 Today, sexy vampires are a staple of pop culture, but it hasn't always been that way.
Up until the last few decades, vampires have been mostly interpreted as a metaphor for the dangers of an uncontrolled libido, and were accordingly depicted in horror fiction as monsters to be resisted and destroyed, no matter how alluring they might seem.
Anne Rice changed all that.
Before "True Blood" or "Twilight," or any of the other popular vampire fantasy sagas that have played on the more seductive aspects of the vampire mythos, her 1976 debut novel "Interview with the Vampire" paved the way by forcing readers to identify with its "evil" narrator. Suddenly, the monster was the hero of his own story instead of the villain in someone else's, allowing us to embrace our vicarious participation in his sensual pleasures and face a fact we all suspect in our hearts to be true: that given the chance, each and every one of us would probably choose to be a vampire.
That can be a disturbing revelation for some, and Rice's book wasn't an instant hit; reviews from critics, who weren't ready to see the ocean of counter-cultural nuance beneath the shocking and gory details of the plot, were mostly dismissive. Readers, however, were more responsive, and Rice's fan base grew enough to make the book's first sequel (1985's "The Vampire Lestat") into a bestseller. The author – who passed away at 80 last December – would eventually pen a total of 13 books in a series that became known as "The Vampire Chronicles," and her fans have remained loyal – some might even say obsessive – to this day.
That, of course, means that AMC's new series adaptation of Rice's seminal book – which premiered on the cable network with its first two episodes on Oct. 2 – is guaranteed a sizable built-in audience. It also means that the series must live up to a very high standard if it wants to keep those fans watching.
So far, despite a few notable divergences from the source material, things look promising.
Like Rice's novel, the series centers on Louis de Pointe du Lac (Jacob Anderson), a vampire who – for his own inscrutable reasons – decides to tell his life story to a young reporter. In the re-imagined scenario constructed by show creator Rolin Jones, however, there have been some updates. Fifty years later, Louis feels he was not ready to be completely honest during that original interview in the 1970s, and he has endeavored to bring the same reporter – now a seasoned veteran journalist battling Parkinson's disease (Eric Bogosian) – to his sumptuous headquarters in Dubai so that he can set the record straight.
The tale he tells – beginning with his mortal life as the scion of a wealthy Louisiana family and his transformation by the amoral yet charismatic vampire Lestat (Sam Reid), to whom he then becomes lover and companion – remains largely the same, in broad swaths. The updated premise, however, allows for some not-so-minor changes in the details– not the least of which is making its protagonist a person of color, a successful New Orleans businessman of Creole descent instead of a wealthy white plantation owner with slaves, which refreshes its relevance for a 21st century audience while expanding the scope of the themes enfolded within the gothic architecture of its plot.
Besides bringing America's troubled relationship with race into the forefront of the story, the show's "faithful with license to adapt" approach allows it to unequivocally express the queerness that made the book and its sequels a touchstone for countless LGBTQ readers across the years. Though later installments in the chronicle were more directly candid about the nature of Louis's relationship with Lestat, the original book never quite allowed its conflicted hero to fully own his sexuality. Jones's show corrects for that, cementing the connection between Rice's brooding, sexually fluid vampires and the millions of queer fans that have seen themselves reflected in the pages of Rice's books all along.
Such bold efforts to reinvent the story for a new era might well raise hackles among Rice's fans, some of whom may decry the changes as unnecessary capitulations to a modern "woke" sensibility that seems far away from the unapologetically hedonistic worldview at the core of Rice's books. Yet even the most hardcore Rice lovers will find themselves hard-pressed to complain about the way the series leans hard into the power of Rice's literary gifts.
Blessed by its episodic long-form narrative with the ability to take its time, the show gives us lengthy, rapturous sequences in which the author's lushly romantic, searing and passionate prose – or language inspired by it – becomes the main attraction. It's here where the qualities that made Rice's vampire books speak so thrillingly to its readers are allowed to work their magic on viewing audiences, too; though the story's more concrete elements – the meticulous evocation of its period setting, the lurid abandon of its sexuality, the merciless savagery of its horrors – all do their part in bringing us to the table, it's these florid, rapturous stretches of narration accompanying the visuals, spoken with mellifluous and impassioned conviction by Anderson, that allow us to partake of the feast being served there. In the poetry of these passages, we are drawn into the vampire's world, and we are transformed without even having to be bitten.
That's not to say the show's imagery is not compelling in its own right – the climactic scene of episode one, a grand Guignol style symphony of gore that culminates in one of the most brazenly erotic moments in recent television memory, is alone enough not only to satisfy those who have come for the horror, but to make all but the most adamant Rice purists jump on board.
Likewise, the acting defies disappointment. Anderson, at once earthier and more deeply sensitive than his role in "Game of Thrones" gave us reason to expect, delivers a Louis that commands our attention, our respect, and our compassion; and though Reid's shining Lestat remains just as much in his lover's shadow as required by their roles in the narrative, he leaves no doubt of his ability to project the rock-star flamboyance and "rebel angel" fire required of his character in later installments of the chronicle. Rounding out the trio of main players (at least those we've seen so far), Bogosian's world-weary, satchel-faced reporter makes a far more suitable stand-in for a 2022 audience than the naive youth of the book; cynical, mistrustful, yet somehow longing to be impressed, he's heard this tale before – but something inside him needs to hear it again.
That feeling is something with which Anne Rice fans should be well familiar; they've been waiting decades for these beloved books to be adapted for the screen in a way that would do them justice. If the first two episodes of AMC's lavish and loving retelling of them are any indication – and trust us when we tell you that they are – they might finally be getting what they want.
We should all be grateful for that. After all, it's Halloween season, and sexy vampires are always welcome.
Fall TV offers vampires, royals, and return to Gilead
'Handmaid's Tale' even more essential after fall of Roe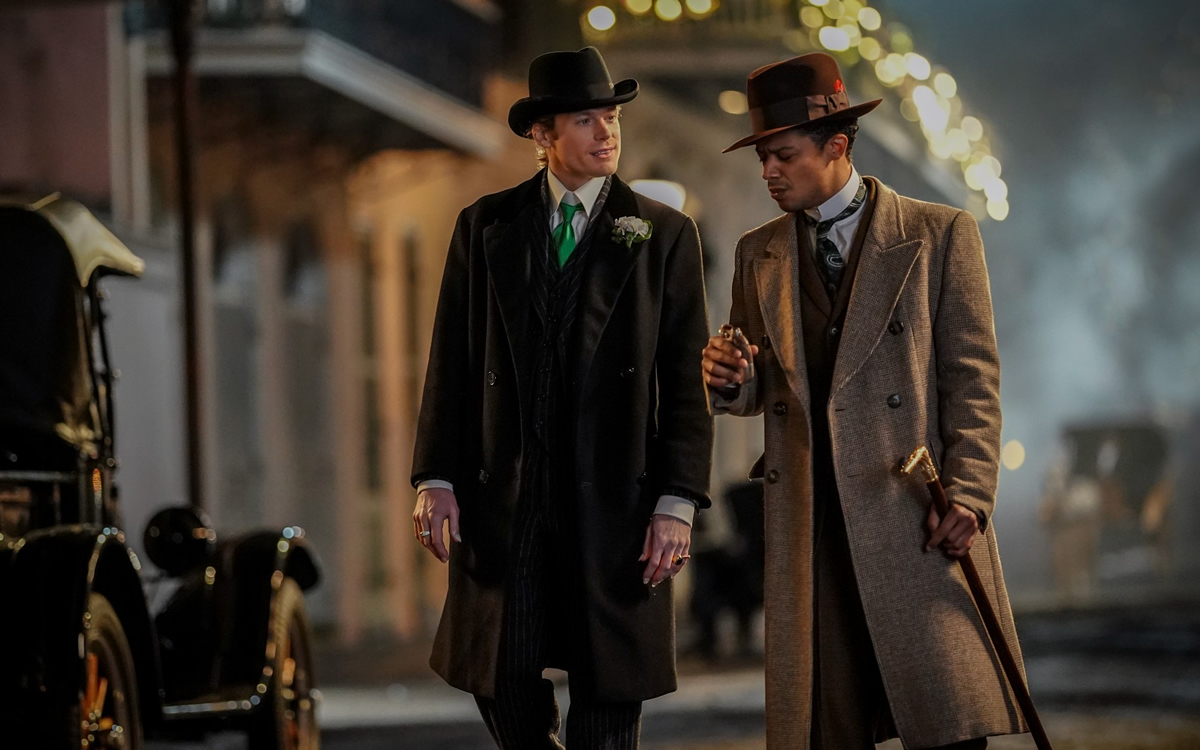 Once upon a time, TV premieres were the province of fall, and there was something exciting about seeing all the new titles unveiled. In the streaming era, of course, new shows debut all year long – but we think there's still a special excitement surrounding the ones that come out at this time of year. Call us old-fashioned.
Here's our list of the shows we think you'll find watch-worthy:
THE HANDMAID'S TALE (Hulu, Sept. 14)
The critically acclaimed and popular series based on Margaret Atwood's chillingly prescient dystopian novel just dropped the first episode of its fifth season, in which now-escaped refugee June (Emmy-winner Elisabeth Moss, "Mad Men," "Top of the Lake," "The Invisible Man") works from afar to be reunited with her daughter, while her co-conspirators in theocratic Gilead find an unlikely ally in Aunt Lydia (Ann Dowd). Meanwhile, Serena Waterford (Yvonne Strahovski), now a widow in Toronto after the violent end met by her husband at the end of season four, attempts to raise her profile as her homeland's influence spreads into Canada. The ominous too-close-to-home quality that made this series tough-but-essential viewing during the Trump years has taken on a renewed power with the fall of Roe v. Wade, which means its latest (and possibly final) installment will likely be a must-watch for more audiences than ever. Also starring Max Minghella, Bradley Whitford, O-T Fagbenle, Samira Wiley, Madeline Brewer, Amanda Brugel, and Sam Jaeger.
MONARCH (Fox, Sept. 20)
Self-described as "a Texas-sized, multi-generational musical drama about America's leading family of country music" and starring Oscar-winner Susan Sarandon "Dead Man Walking," Thelma & Louise," "Feud") as a "tough-as-nails" country music legend, this ambitious new offering from creator/writer/executive producer Melissa London Hilfers features a lesbian couple among its principal characters and looks to be cut from the same guilty-pleasure cloth as all the classic primetime soaps the queer community has always loved. The saga of a fictional country music dynasty with superstars Dottie and Albie Roman at its center, it promises plenty of scandal, sex, bad behavior, and music (both original songs and covers) as it unwinds the secrets and lies at the heart of their success and forces them to protect the family legacy – from both rivals and each other. Featuring multi-Platinum country music star and three-time ACM winner Trace Adkins as Sarandon's other half, the series also stars Anna Friel, Joshua Sasse, Beth Ditto, Meagan Holder, Inigo Pascual, Martha Higareda, and Emma Milani.
REBOOT (Hulu, Sept. 20)
From "Modern Family" creator Steven Levitan comes this good-naturedly irreverent (and queer-inclusive) send-up of the Hollywood entertainment machine featuring "Crazy Ex-Girlfriend" star Rachel Bloom as a TV writer who gets greenlighted on her pitch for a revival of a beloved sitcom from the early 2000s – a dream come true, until her hopes for a more "woke" update of the outdated classic are threatened by the involvement of the show's original creator (Paul Reiser, "Mad About You"). Making things even more unpredictable is the original cast (Keegan-Michael Key, Judy Greer, Johnny Knoxville, and Calum Worthy), whose complicated history of offscreen relationships and personal dysfunctions is part of the package deal that comes with reuniting them to reprise their roles. Fast, funny, and full of the rapid-fire comic zingers Levitan's shows are famous for, it's a shrewd and deliciously "meta" satire that pokes fun of all the usual Hollywood flaws and foibles – not to mention currently raging generational conflict of attitudes and values – while making sure its gallery of goofy-but-lovable characters are always the main attraction. This one is a definite gem.
INTERVIEW WITH THE VAMPIRE (AMC, Oct. 2)
For the many devoted followers of author Anne Rice, who sadly passed away at 80 last December, this one is huge. Ever since it was first published in 1976, Rice's gothic tale of a New Orleans vampire revealing his 200-year history as a denizen of the night has been embraced by queer fans, who saw their own outsider experience reflected in its sensual and sensitive cast of undead protagonists. The novel spawned an entire series of books – "The Vampire Chronicles" – that enriched and expanded the stories of her beloved characters and spread them across a vast historical landscape, and branched off into other sagas populated by more of Rice's supernatural creations; a 1994 film adaptation starring Brad Pitt and Tom Cruise, though successful, felt straight-washed to many of Rice's readers (and the less said about 2002's "Queen of the Damned," the better), but series creator Rollin Jones has already promised his new adaptation – modernized from the original's mid-70s setting – will be true to the queer subtext of the author's original work. The involvement of Christopher Rice (the author's son) as an executive producer bodes well that such promises will be honored. Starring "Game of Thrones" favorite Jacob Anderson as Louis and Australian actor Sam Reid as Lestat, the 8-episode first season will also feature Bailey Bass, Assad Zaman, Eric Bogosian, Chris Stack, Maura Grace Athari, and Kalyne Coleman.
THE YOUNG ROYALS (Netflix, Nov. 2)
The popular Swedish teen drama about the inconvenient romance between young Prince Wilhelm and his classmate Simon (Edvin Ryding and Omar Rudberg, respectively) returns for a second season that sees its protagonist embarking on a plan of revenge meant to win back Simon's trust, giving rise to complications that threaten the entire monarchy.
PLANET SEX WITH CARA DELVINGNE (Hulu, Nov. 18)
For those with a taste for the provocative, there's this promising docuseries, in which model-turned-actress Cara Delevingne goes for a deep dive into some of the biggest questions about sexuality. According to publicity materials, the show is an "immersive journey" in which the star "puts her mind and body on the line in search of answers regarding human sexuality, its joys, mysteries, and constantly changing nature." Delevingne, who appeared in a recurring role on the second season of Hulu's "Only Murders in the Building" opposite friend Selena Gomez, came out as pansexual in 2020, telling Variety, "Growing up, I didn't really see many people like me, so I'm just really grateful to be one of those people representing." We can get behind that, and we'll be watching when the show drops later this fall.
In addition to these, there's A TRIO OF SHOWS from Netflix with TBD Premiere Dates:
EAST-BAKE BATTLE – Season 1 of a new culinary competition show hosted by "Queer Eye" heartthrob Antoni Porowski.
DEAD END: PARANORMAL PARK – The delightful animated adventure based on Hamish Steele's graphic novels about a transgender boy named Barney and his friends, who secretly work as the "demon cleanup crew" at a haunted theme park returns for a second season. Real-life trans actor Zach Barach provides the voice of Barney.
WENDELL & WILD – Animated denizens of the underworld also inhabit this new stop-motion series from collaborators Henry Selick ("The Nightmare Before Christmas") and Jordan Peele ("Get Out") about a scheming pair demon brothers trying to be summoned into the Land of the Living by a guilt-ridden 13-year-old. Voice talent includes Peele, Keegan-Michael Key, Lyric Ross, Angela Bassett, James Jong, Ving Rhames, and trans actor Sam Zelaya.
'Monarch's' hot butterfly: an interview with Kevin Cahoon
Out actor/singer on Fox's new show and falling in love with Beth Ditto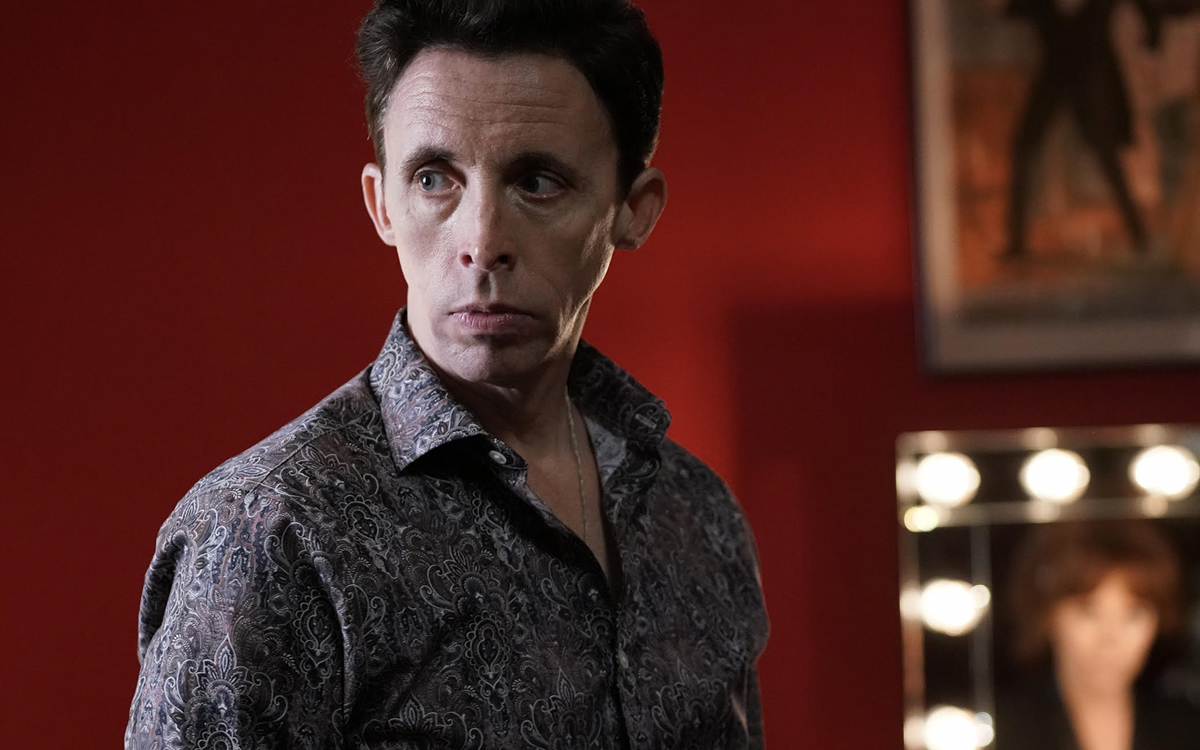 Fox's new musical nighttime soap opera "Monarch" is to country music as the network's "Empire" was to hip-hop. Complete with over-the-top characters, familial intrigue, infidelity, and tragedy. Oh, and a few queer characters, too. Among those characters is hair and makeup artist Earl, played by out actor and singer Kevin Cahoon. In addition to occasionally being the much-needed source of comic relief, Earl also plays the irreplaceable best friend of country music queen Dottie Roman, played by none other than Oscar-winner Susan Sarandon. Fortunately for us, Kevin was kind enough to make time in his schedule to answer a few questions.
BLADE: I first became aware of you as a performer via your music and your band Ghetto Cowboy. Your debut album "Doll" won an OutMusic Award in 2006. When you look back at that time, how do you feel about it?
KEVIN CAHOON: That's one of the proudest achievements I've ever had in my life; winning an OutMusic Award for "Doll." It really is! It's on every bio, every résumé. I was so proud to have received it because, in a way, I was coming from the theater, and to do this as my first foray into music, creating rock 'n' roll and pop songs; it just felt like the warmest embrace. I was so honored to receive that. That whole period of my life, with Ghetto Cowboy, and playing all of those incredible venues, like Don Hill and CBGB's. To have been a part of that and to have been a part of the queer music scene at that time felt special. The LGBTQIA community is still moving forward, trying to gain equality across the board. But at that time this was (during) "don't ask, don't tell." This was before marriage equality.
BLADE: The early 2000s.
CAHOON: Yes, it was even before "RuPaul's Drag Race." The culture had no understanding about this music and these people that really were making this music. So, it really felt like the outsiders were crashing their way through the door. I even felt that way naming the band Ghetto Cowboy. I thought, "People who are disenfranchised and pushed to the outskirts of society are forced to live in a ghetto." Whether it's a Jewish ghetto or a Spanish ghetto or African American, or even rural people in Appalachia or in rural parts of this country, they are pushed, pushed, pushed to the boundaries. By naming the band that I thought, "Oh, this is what it is. We're gonna come in. We're gonna be cowboys in this and we are going to stake our claim from the outside." It was an incredible moment, and it was so exciting, and it was one of the greatest times of my life.
BLADE: Have you had the time to work on any new original music?
CAHOON: I haven't, and I want to. I think about it all the time. It's coming, I promise. I have an idea for the long-awaited second album [laughs].
BLADE: As you mentioned, at the same time you were making this music, you were doing a lot of theater and have continued to focus on your acting career. Would you say you're a singer who acts or an actor who sings?
CAHOON: I would say that I'm an actor who sings. Even with the rock 'n' roll, it was coming from a place of character, and a place of story. I felt like I was playing a character when I was fronting my band.
BLADE: You're currently in the new Texas-set Fox series "Monarch" in which you play Earl Clark. What was it about the character of Earl that appealed to you as an actor?
CAHOON: First of all, it's a network series with Susan Sarandon and Trace Adkins. That was a giant appeal. As an actor, I was connected to the world because I grew up in Texas, I grew up in the rodeo and I have a real soft spot for it, if there's a pair of cowboy boots and a cowboy hat, I'm gonna grab them and put them on. I love the whole aesthetic. I love the world. I love the outsider going out into the plains and staking a claim for himself. That's the world of "Monarch." This show biz, country-western family. It is the juiciest of fun soap operas you could ever imagine.
BLADE: It's very much in the mold of a classic nighttime soap opera.
CAHOON: It is! In the greatest way. Who doesn't love that? We all loved "Desperate Housewives," "Nashville," "Dallas," and "Dynasty." The character (I play) was inspired by a real person named Earl Cox. He is the premier hairstylist to every country star you can ever imagine. So, the ("Monarch") creator, Melissa London Hilfers, saw his place in their world and thought, "Let's create a character that is inspired by him." So, it's loosely inspired, but she ran with it. I (Earl) have worked for the family for decades. I have been the best friend of Dottie Roman, played by Susan Sarandon. The series evolves when you get to episodes six, seven, and eight, more is revealed as to what Earl knows, and how long he's been around. He lives on the ranch (The Brambles) with the family. We shot on this incredible 140-acre ranch right outside of Atlanta. It was a dream. The job was a dream. I'm praying that I continue to have more of that dream [laughs]. We'll see what happens when it gets to season two.
BLADE: I'm so glad you said what you did about Earl and Dottie. There is a palpable exchange of affectionate feelings between them. Would you agree that without their gay hair and makeup people, most country divas would end up looking like Marjorie Taylor Greene?
CAHOON: Gay people are the motor in the pickup truck of the country music industry. I say that Earl Clark showed up to The Brambles with a suitcase full of rhinestones and a dream. His dream was to be in show business. To be close to an iconic diva of country music, which is Dottie Roman, played by Susan and he enjoys being that close to the first lady, and he enjoys his place as the major domo gatekeeper. He will do anything he has to do to retain that position. I think he loves getting dressed up. In the show, they have a fantastic rockabilly hairstyle for me and great, sparkly clothes. I told the wardrobe and hair team that he enjoys getting made-up just as much as he enjoys making Dottie up. That should be part of his essence. That he loves to be seen and he loves to show off and I think they accomplished that with their incredible wardrobe and hair.
BLADE: Is there any possibility of Earl having a love interest?
CAHOON: There is. If a season two happens, I think that that is in the pipeline.
BLADE: The queer energy in "Monarch"is powerful with you and singer/songwriter Beth Ditto, who plays Dottie's and Albie's (Trace Adkins) daughter Gigi, representing for us. What is it like working with Beth?
CAHOON: We fell in love immediately. I'm from Texas, Beth is from Arkansas. We fell in love over Zoom. That's how much I love her. She said to me over the Zoom, "Oh, I can tell I'm gonna fall in love with you." And I said, "Well, I've been in love with you for years because I know who you are. I'm afraid you're stuck with me for the rest of your life." We have a daily text exchange, Beth and I, which I cherish, and it happens late at night, usually, because we're both night owls. This text exchange can be about how much we both love Ritz crackers [laughs]. It can go deep, or it can go surface. But I love her and I cherish her, and I'm so lucky that I'll have her in my life for the rest of my life.
BLADE: Could there someday be a creative collaboration between Kevin and Beth?
CAHOON: Yes! Come on. I would just die and go to heaven. That would be a dream. Maybe we can come up with a song for the show.
BLADE: Fantastic. Will "Monarch"'s audience ever have a chance to hear you sing?
CAHOON: Well, I hope that's another thing in season two. Let's get a boyfriend and let's get a song.
BLADE: "Monarch"is set in Texas. As a Houston native, how do you feel about the way Texas is depicted in "Monarch,"as well as in other shows set in the state?
CAHOON: Texas is such an interesting place. Because you have these hotbeds of liberal progressiveness.
BLADE: Austin.
CAHOON: Austin, Houston, Dallas. Then, on the outskirts, it's pretty red. But I do have to say that within those red pockets, LGBTQIA people are there. They are part of the fabric. They are accepted, they are beloved. They are part of the world.