Nominees (and 2 winners) for 2021 Golden Globes announced
A rainbow of LGBTQIA nominees….and winners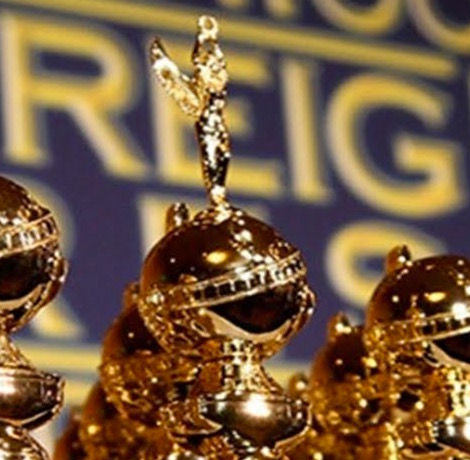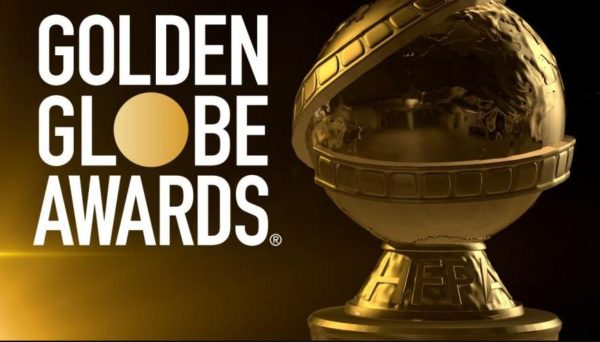 The Golden Globes 2021 nominees were announced today in Los Angeles and there were a multitude of LGBTQ actors, films, television and other nominees announced. Two LGBTQ-inclusive films, The Life Ahead and Two Of Us, were nominated for Best Picture.
The Golden Globes 2021 nominees were announced today in Los Angeles and there were a multitude of LGBTQ actors, characters, films, television and other nominees announced. Two LGBTQ-inclusive films, The Life Ahead and Two Of Us, were nominated for Best Picture.
In truth, it's somewhat difficult to single out which of this year's slate count as nods to LGBTQ inclusion. Thanks to ongoing pressure from advocacy groups like GLAAD and growing public demand via social media and other platforms, there's a growing queer presence in the content produced by the Hollywood machine; LGBTQ characters and/or creative talent are part of the mix in multiple titles throughout the list. In just the four Best Picture categories alone, Promising Young Woman, Music, The Prom, Onward, and the aforementionedThe Life Ahead and Two of Us can be considered queer or queer-adjacent. When you consider all the other categories as well, keeping track of the LGBTQ connections becomes a challenge.
That, of course, is nothing to complain about. It's a sign that decades of media invisibility for non hetero-and-cis-normative people and their experiences are at long last giving way to an era of increased visibility.
Still, there is at least one eyebrow-raiser.
A disquieting note comes from the nomination of James Corden as Best Actor in a Musical or Comedy Motion Picture, for his role as a gay Broadway actor in Ryan Murphy's movie adaptation of The Prom. Corden identifies as straight, and despite his status as a long-standing and supportive ally, his performance in the film has been criticized by many observers as leaning heavily into the realm of stereotype and caricature. Add to this the continuing discussion around straight actors playing non-straight roles, and the nomination – already a surprise, at least in part because of the notable snub of Corden's co-star Meryl Streep in the Best Actress category – has stirred controversy, as well.
Corden is not the only nominee, however, who is being honored for "playing gay." Rosamund Pike, who is straight, earned her Best Actress in a Drama nod for playing a lesbian con artist; in addition, performers Viola Davis (Ma Rainey's Black Bottom) and Andra Day (The United States vs. Billie Holliday), both nominated for playing real-life musical icons in films that address their bisexuality, and Jodie Comer, nominated once more for her acclaimed work as a lesbian assassin in the Hulu series Killing Eve, have never publicly identified as anything other than straight. These nominations have not met with the same level of vocal criticism levied at Corden's nod. Pike, Davis and Day will all face off against each other in their category.
Dwelling on the problematic, as tempting as it is, overshadows the considerable triumph represented by the impressive score of Schitt's Creek. The beloved Canadian sitcom has already made history by sweeping all its eligible acting categories at last year's Emmy Awards for its final season. It is now positioned for a possible repetition of that feat, with series stars Eugene Levy, Catherine O'Hara, Dan Levy, and Annie Murphy in the running in the Television Comedy division for Best Leading Actor, Best Leading Actress, Best Supporting Actor, and Best Supporting Actress, respectively. Levy, playing a pansexual-identified character who becomes half of arguably one of television's all-time favorite same-sex couples to date, is gay in real life. The show is also up for Best Comedy or Musical Television Series.
As for the rest of the lineup, here's a breakdown of the other most notable LGBTQ-relevant nominees:
The Best Television Series Drama category includes two shows featuring LGBTQ storylines and characters, Netflix's Ratched and HBO Max's Lovecraft Country.
Out actress Sarah Paulson joins previous winner Comer in the running for Television Drama Best Actress, nominated for the title role in Ratched. The series also picked up a nod for out actress Cynthia Nixon in the Supporting Actress category.
Out actor Jim Parsons was tapped as a contender for Best Supporting Actor for his role in Netflix's Hollywood. Though the show is a drama, he will be competing directly against Levy for the win, since the Golden Globes lump supporting performances together in a single category rather than differentiating between drama and comedy, as they do for the leading players.
In the Best Comedy Series category, The Flight Attendant, a popular HBO Max show featuring two gay men among its cast of major characters, picked up a nomination.
On the Film side, while the nominees for Best Picture (Drama) don't include any notable LGBTQ storylines or characters, one of them, Promising Young Woman, does feature transgender actress Laverne Cox in a significant supporting role. The Prom received a nod in the Best Picture (Comedy or Musical) race; in addition to Corden's role, the film features a number of other queer characters, as well as multiple out performers, and its story centers on the efforts of a lesbian teenager to force her high school to allow her to take her girlfriend to the senior prom. In the same category, Music, written and directed by out bisexual singer/songwriter Sia, also received a nomination. The inclusion of both films in that race were something of a surprise – especially the latter, given that Sia's acclaimed cinematic debut is still mostly unseen by all but a few industry insiders.
Up for Best Animated Picture is Disney/Pixar's Onward, which won praise for its casual inclusion of an openly-identified gay character – voiced by out actress Lena Waithe – in a minor role.
As mentioned above, the Best Foreign Language Film category includes The Life Ahead, an Italian drama starring cinema icon Sophia Loren which also features a transgender leading character, played by trans actress Abril Zamora. It will compete with France's Two of Us, a drama about longtime lesbian lovers who face separation due to a health crisis.
In the Best Supporting Actress Category (again, as with television, the Globes combine both dramatic and comedic films for supporting roles), out actress Jodie Foster is up for the prize for her work in The Mauritanian.
Also of note: out producer/director Ryan Murphy, whose body of work has established himself as one of the de facto leaders in the effort to claim space for LGBTQ people and narratives in mainstream entertainment culture, has an impressive three projects represented in this year's nominations: Ratched, Hollywood, and The Prom. His film of The Boys in the Band, however, is one of many worthy films and shows to be snubbed this year – a particularly egregious omission in light of the presence of titles like The Undoing, Emily in Paris, and Borat Subsequent Moviefilm among the honorees, all of which received mixed critical and audience reception, at best. If we're being fair, the same could be said of Murphy's three nominated shows and films, though each found popularity with enthusiastic fans.
Lastly, the recipients of this year's two honorary awards are each notable for their LGBTQ connections. Screen legend Jane Fonda, who will be honored with the Cecil B. deMille Award, is one of the stars of Netflix's extremely LGBTQ-friendly Grace and Frankie, while Carol Burnett Award-winner Norman Lear has been lauded for his many groundbreaking contributions toward inclusion in the classic sitcoms he has created and developed in a career that spans over 70 years.
Hosted by Tina Fey and Amy Poehler, the 78th Annual Golden Globe Awards will air live coast to coast on Sunday, Feb. 28 from 8-11 p.m. ET/5-8 p.m. PT on NBC. Poehler will host the awards show from the Beverly Hilton in Los Angeles, where the Golden Globes are typically held, while Fey will be set up in The Rainbow Room, which is inside NBC's corporate headquarters at 30 Rockefeller Plaza in New York City. Jane Fonda will receive this year's Cecil B. DeMille Award and Norman Lear will be awarded the Carol Burnett Award.
The complete list of nominees is below.
Best Picture Drama
The Father
Mank
Nomadland
Promising Young Woman
The Trial of the Chicago 7
Best Picture – Musical/Comedy
Borat Subsequent Moviefilm
Hamilton
Music
Palm Springs
The Prom
Best Actress – Motion Picture Drama
Viola Davis Ma Rainey's Black Bottom
Andra Day United States vs. Billie Holiday
Vanessa Kirby Pieces of a Woman
Frances McDormand Nomadland
Carey Mulligan Promising Young Woman
Best Actor – Motion Picture Drama
Riz Ahmed Sound of Metal
Chadwick Boseman Ma Rainey's Black Bottom
Anthony Hopkins The Father
Gary Oldman Mank
Tahar Rahim The Mauritanian
Best Actress – Motion Picture – Musical/Comedy
Maria Bakalova for Borat Subsequent Moviefilm
Kate Hudson for Music
Michelle Pfeiffer for French Exit
Rosamund PikeI for Care A Lot
Anya Taylor-Joy for Emma.
Best Actor – Motion Picture – Musical/Comedy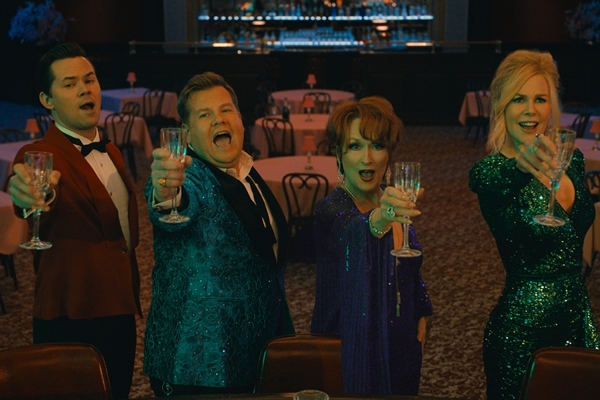 Sacha Baron CohenBorat Subsequent Moviefilm
James Corden The Prom
Lin-Manuel Mirandafor Hamilton
Dev Patel for The Personal History of David Copperfield
Andy Samberg for Palm Springs
Best Supporting Actress – Motion Picture
Glenn Close for Hillbilly Elegy
Olivia Colman for The Father
Jodie Foster for The Mauritanian
Amanda Seyfried for Mank
Helena Zengel for News of the World
Best Supporting Actor – Motion Picture
Sacha Baron Cohen, The Trial of the Chicago 7
Daniel Kaluuya for Judas and the Black Messiah
Jared Leto for The Little Things
Bill Murray for On The Rocks
Leslie Odom Jr.in One Night in Miami…
Best Director Motion Picture
Emerald Fennell for Promising Young Woman
David Fincher for Mank
Regina King for One Night in Miami…
Aaron Sorkin for The Trial of the Chicago 7
Chloé Zhao for Nomadland
Best Screenplay Motion Picture
Emerald Fennell for Promising Young Woman
Jack Fincher for Mank
Aaron Sorkin for The Trial of the Chicago 7
Christopher Hampton,Florian Zeller for The Father
Chloé Zhao for Nomadland
Best Picture – Animated
The Croods: A New Age
Onward
Over the Moon
Soul
Wolfwalkers
Best Picture – Foreign Language
Best Score Motion Picture
Alexandre Desplat The Midnight Sky
Ludwig Göransson, Tenet
James Newton Howard, News of the World
Atticus Ross,Trent Reznor for Mank
Jon Batiste,Atticus Ross,Trent Reznor for Soul
Judas and the Black Messiah, Fight For You
The United States vs. Billie Holiday, Tigress & Tweed
Best Drama Series
The Crown
Lovecraft Country
The Mandalorian
Ozark
Ratched
Best Musical/Comedy Series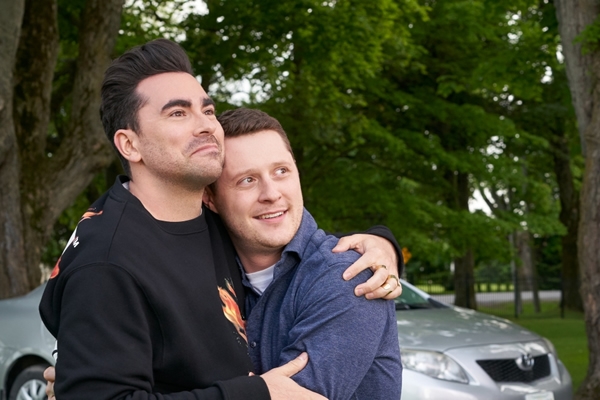 Emily in Paris
The Flight Attendant
The Great
Schitt's Creek
Ted Lasso
Best Television Motion Picture
Normal People
The Queen's Gambit
Small Axe
Undoing, The
Unorthodox
Best Actress – Television Motion Picture
Cate Blanchett for Mrs. America
Daisy Edgar-Jones for Normal People
Shira Haas for Unorthodox
Nicole Kidman for The Undoing
Anya Taylor-Joy for The Queen's Gambit
Best Actor – Television Motion Picture
Bryan Cranston for Your Honor
Jeff Daniels, The Comey Rule
Hugh Grant The Undoing
Ethan Hawke for The Good Lord Bird
Mark Ruffalo for I Know This Much Is True
Best Television Actress – Drama Series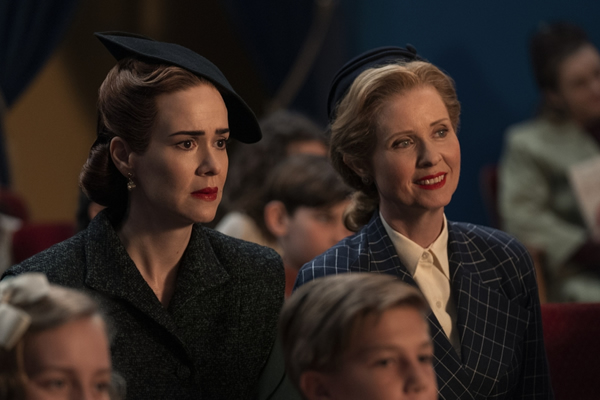 Olivia Colman, The Crown
Jodie Comer, Killing Eve
Emma Corrin, The Crown
Laura Linney, Ozark
Sarah Paulson, Ratched
Best Television Actor – Drama Series
Jason Bateman, Ozark
Josh O'Connor, The Crown
Bob Odenkirk, Better Call Saul
Al Pacino, Hunters
Matthew Rhys, Perry Mason
Best Television Actress – Musical/Comedy Series
Lily Collins, Emily in Paris
Kaley Cuoco, Flight Attendant
Elle Fanning, The Great
Jane Levy, Zoey's Extraordinary Playlist
Catherine O'Hara, Schitt's Creek
Best Television Actor – Musical/Comedy Series
Don Cheadle, Black Monday
Nicholas Hoult, The Great
Eugene Levy, Schitt's Creek
Jason Sudeikis, Ted Lasso
Ramy Youssef, Ramy
Best Supporting Actress – Television
Gillian Anderson, The Crown
Helena Bonham Carter, The Crown
Julia Garner, Ozark
Annie Murphy, Schitt's Creek
Cynthia Nixon, Ratched
Best Supporting Actor – Television
John Boyega, Small Axe
Brendan Gleeson, The Comey Rule
Daniel Levy, Schitt's Creek
Jim Parsons, Hollywood
Donald Sutherland, The Undoing
Cecil B. deMille Award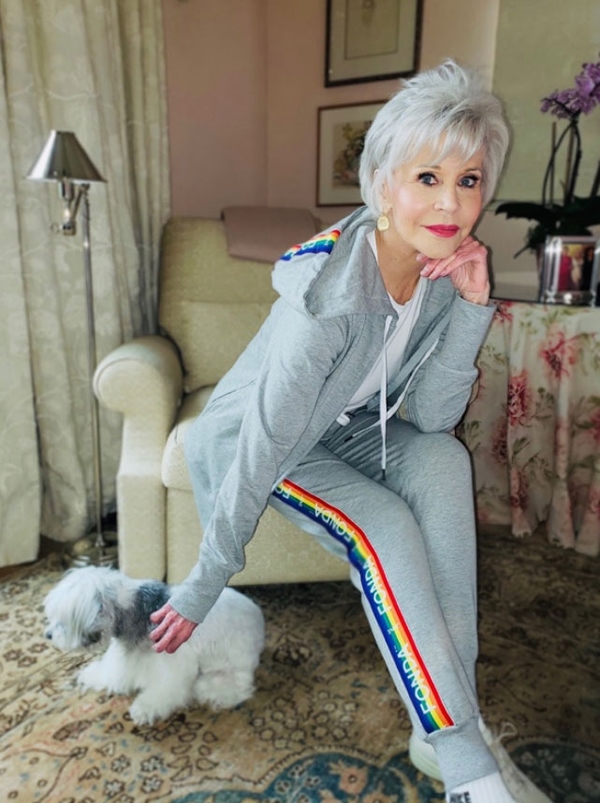 2021 Winner: Jane Fonda
Carol Burnett Award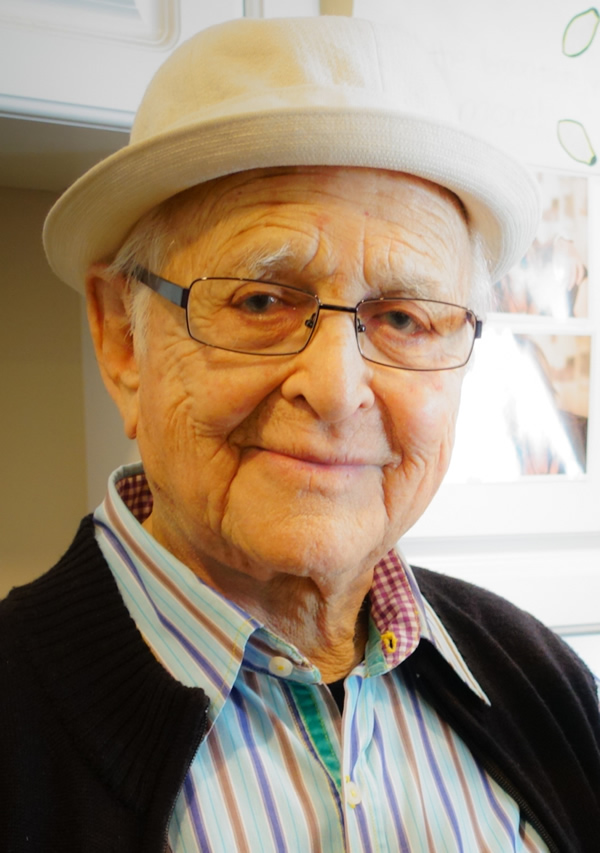 2021 Winner: Norman Lear
PHOTOS: High Heel Race
Spectators cheered along drag queen contestants for the 24th annual event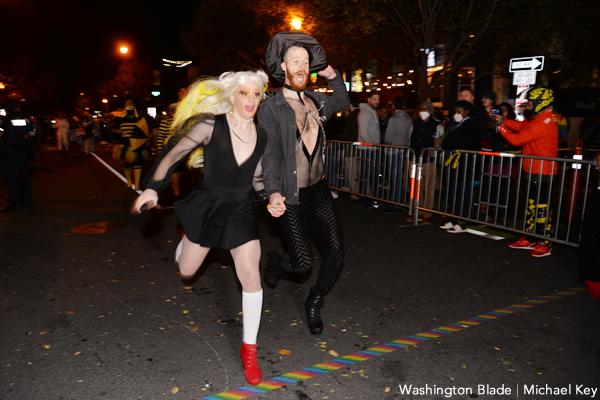 The 34th annual High Heel Race was held along 17th Street on Oct. 26. The winners this year were @dragqueenathena and "Dan." D.C. Mayor Muriel Bowser, D.C. Police Chief Robert Contee and members of the D.C. Council joined drag queen contestants and hundreds of spectators for the event.
(Washington Blade photos by Michael Key)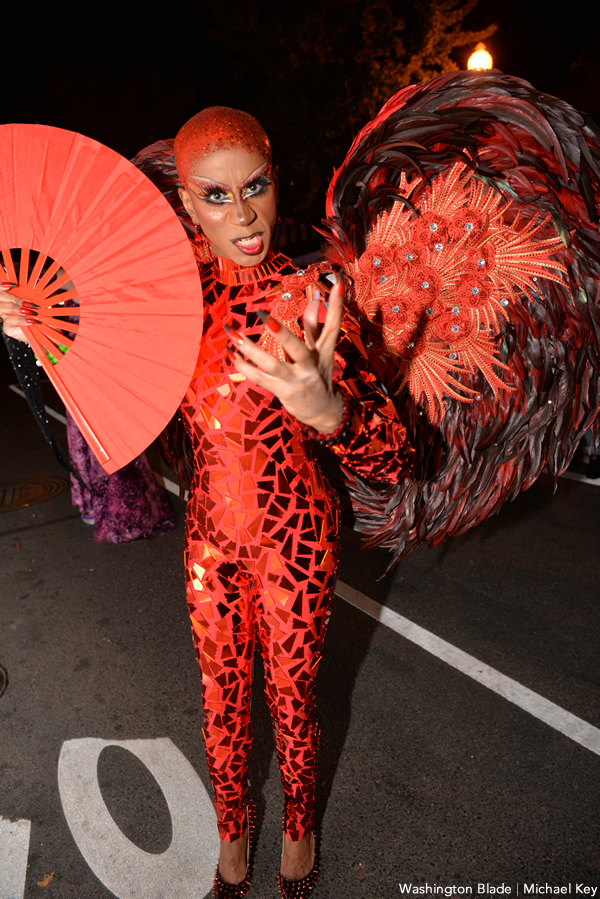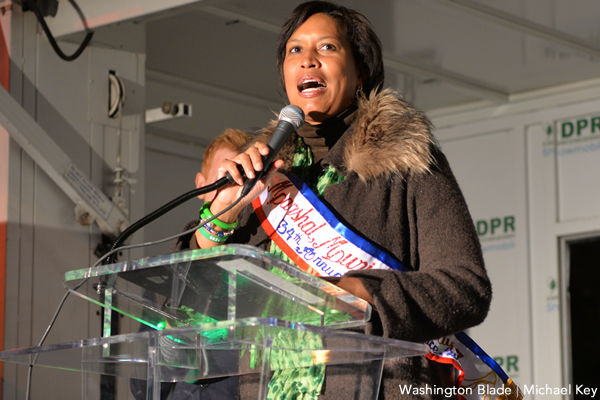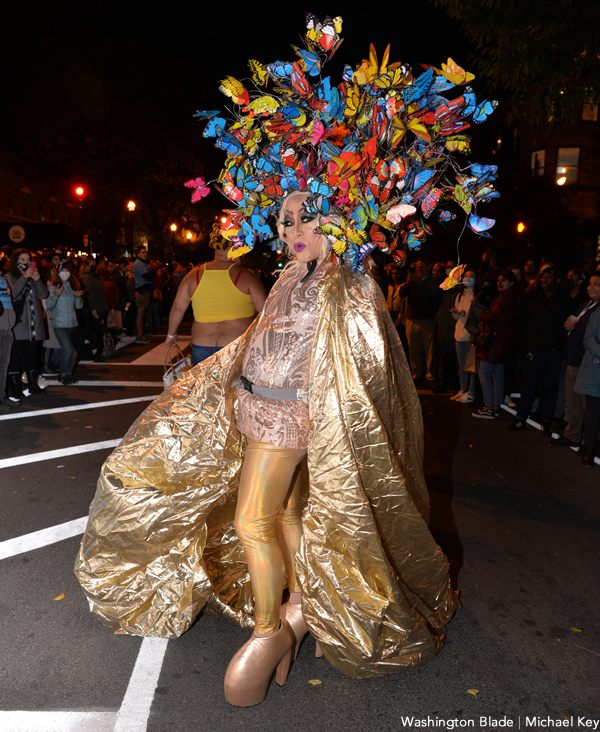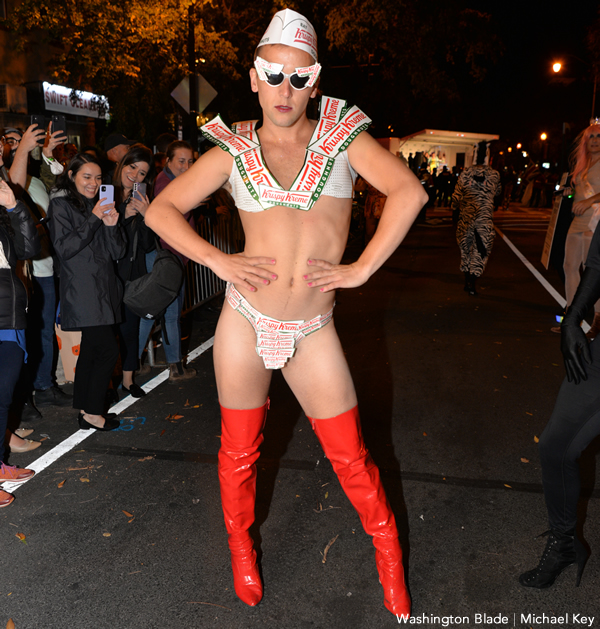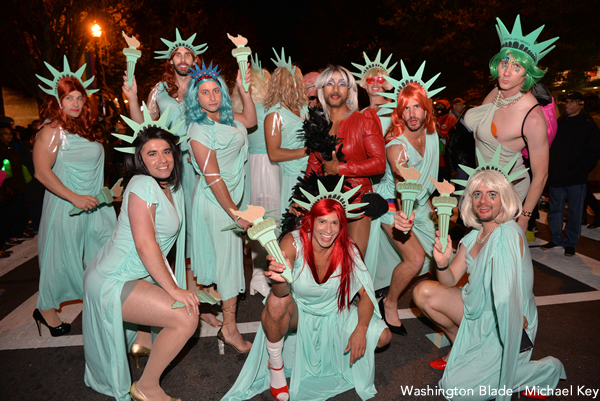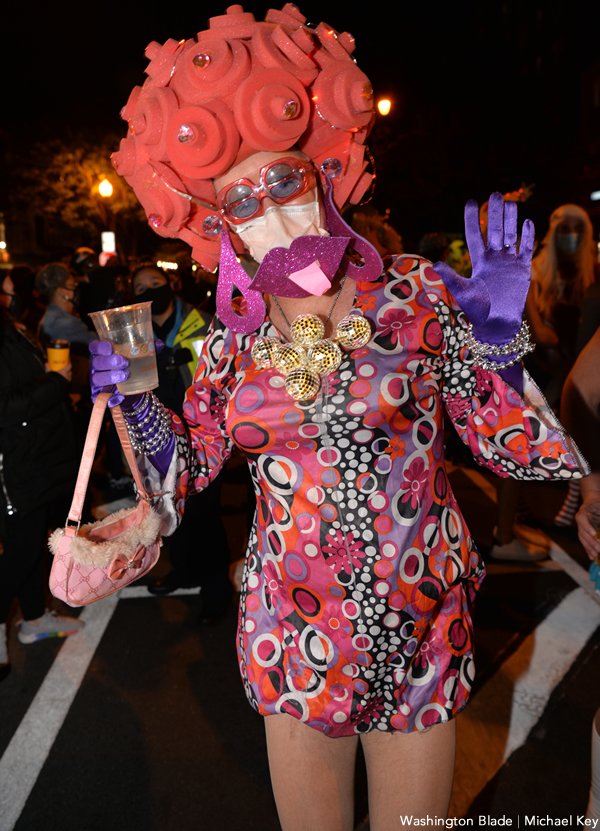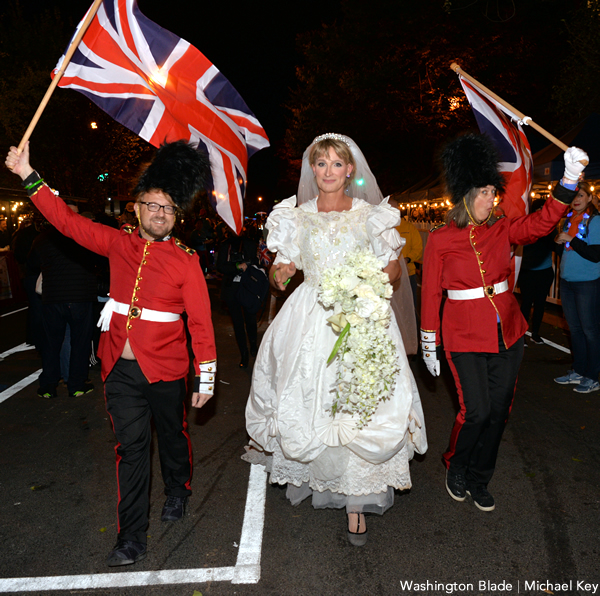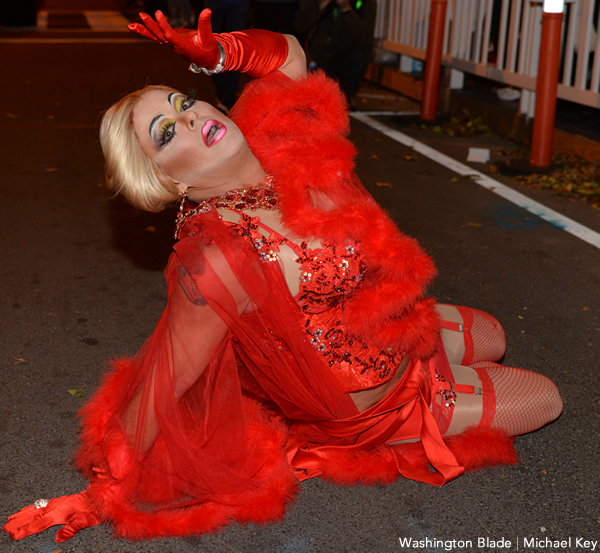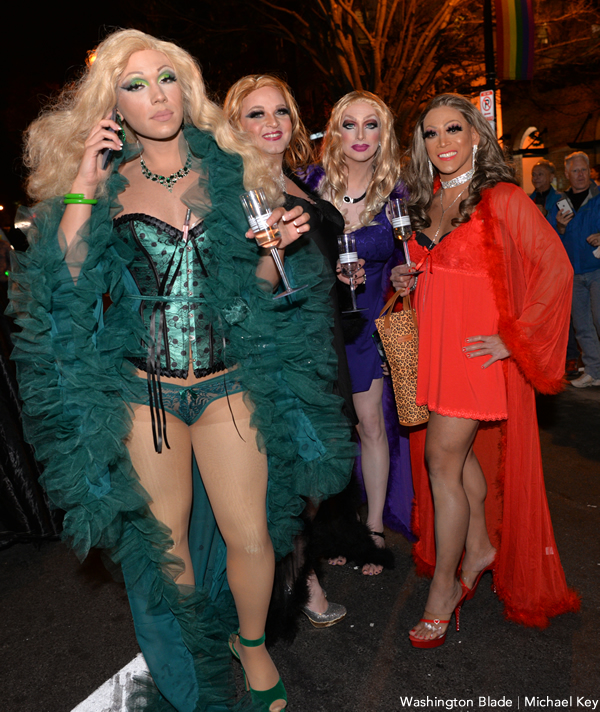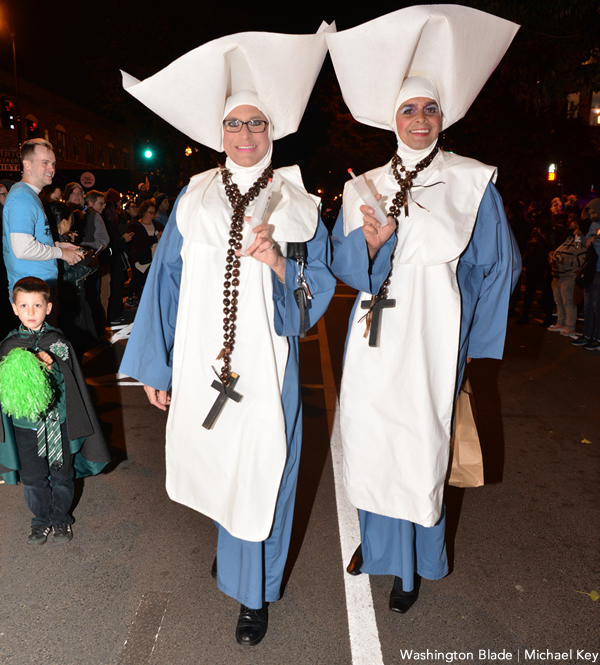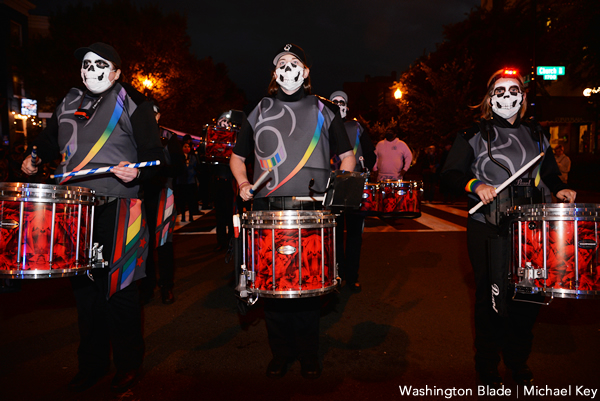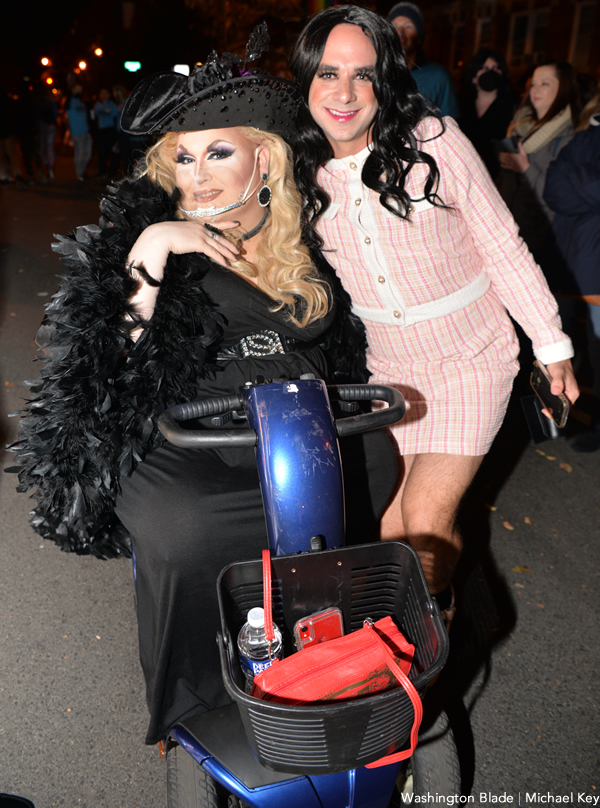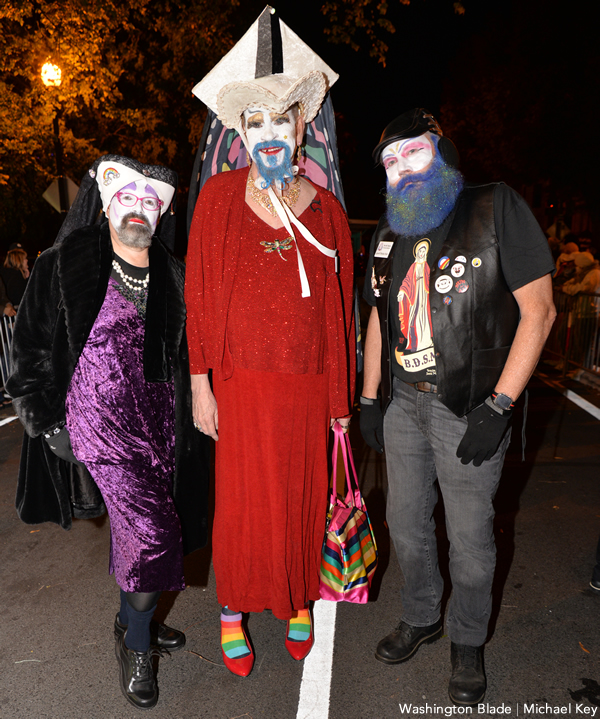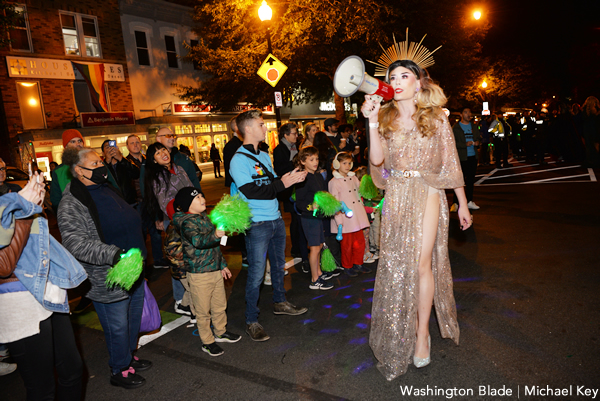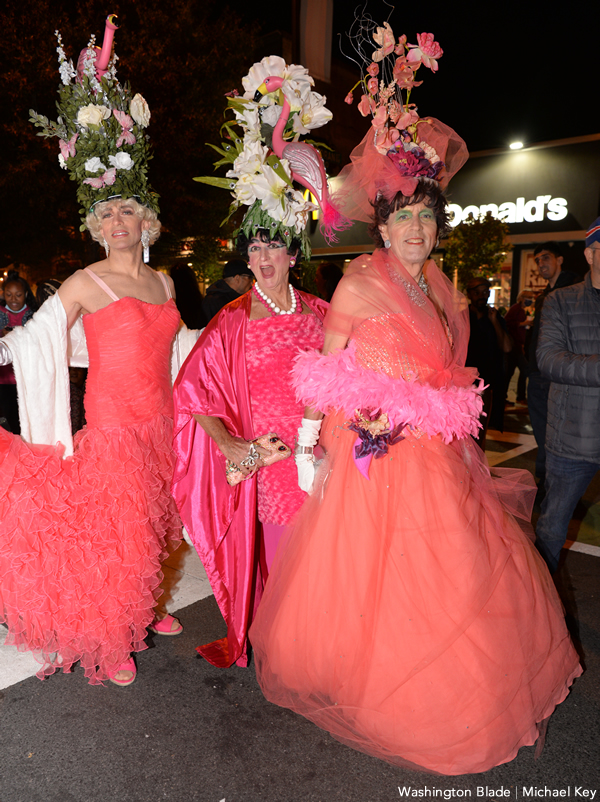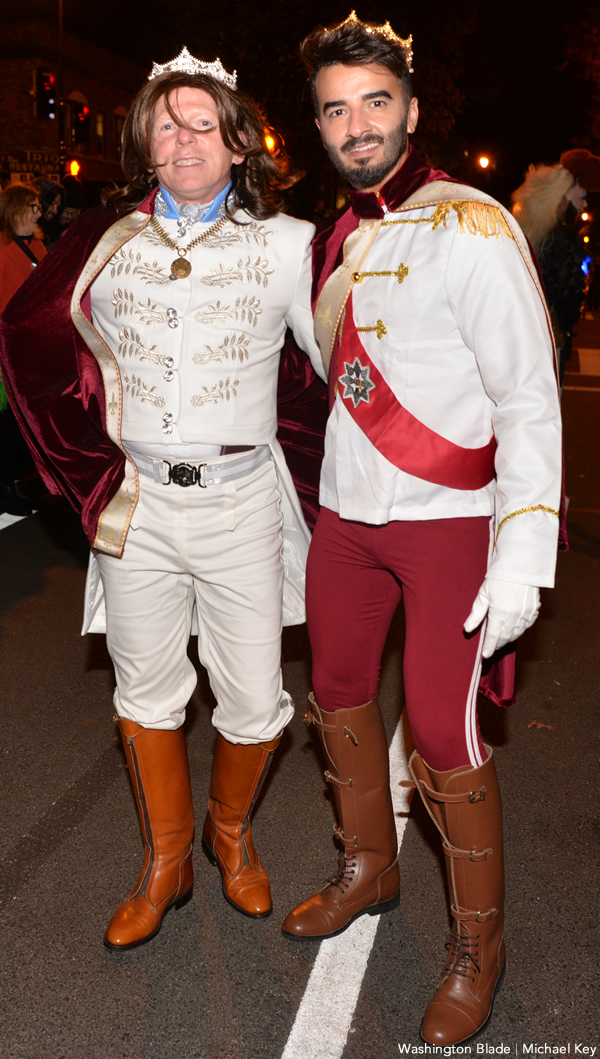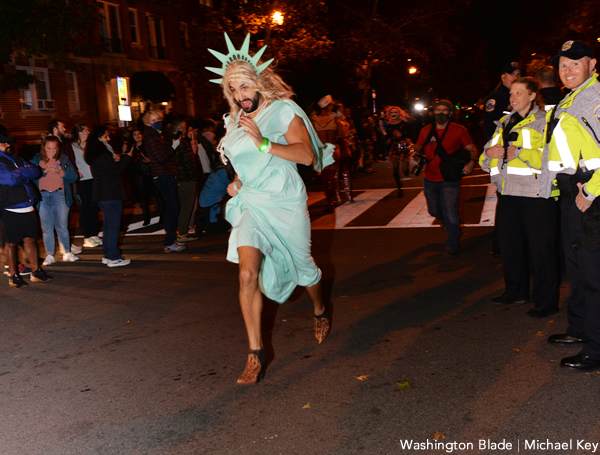 New music documentary is 'Velvet' perfection
A piece of pure cinema that exemplifies its genre while transcending it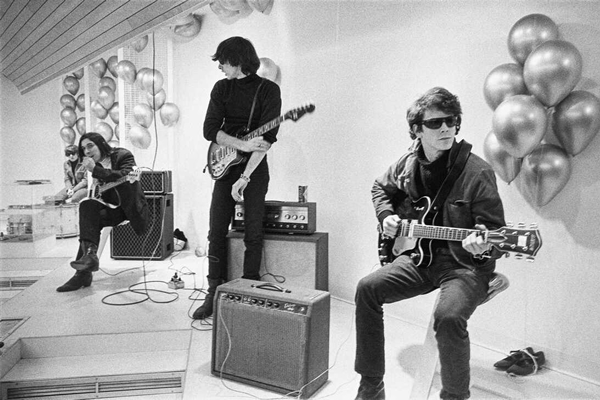 When it comes to great music documentaries – the ones that stick with you after you watch and make you want to come back to them again and again – there is one ingredient that stands out as a common thread: immediacy.
From D.A. Pennebaker's fly-on-the-wall chronicle of young Bob Dylan's 1965 tour of the UK in "Don't Look Back," to Martin Scorcese's joyful document of The Band's final concert performance in "The Last Waltz," to Jonathan Demme's thrilling cinematic rendering of the Talking Heads in performance at the peak of their creative genius in "Stop Making Sense," all of these now-revered films have endured – indeed, even grown – in popularity over the years because they captured the talent, the personality, and the power of their subjects on celluloid and preserved it for the ages, allowing generations of audiences, fans and soon-to-be-fans alike, to feel as if they were there.
But none, perhaps, have ever done it quite so viscerally as Todd Haynes' "The Velvet Underground." This is a remarkable feat when you consider that the films listed above, as well as most of the other highly regarded "rockumentaries" of the past, were all concert films, showing the performers at their center in the full bloom of their musical gifts, and Haynes' film is not that. It's something else, something singular, a piece of pure cinema that exemplifies its genre while transcending it entirely.
The basic outline of the band's story is well known, now. Coalesced in the early '60s New York art scene around a pair of charismatic geniuses (John Cale and Lou Reed), the Velvet Underground was swept into the orbit and under the wing of Andy Warhol, who turned them into the house band at his famous "Factory," added to their mix an exotic European chanteuse named Nico, and launched their record career by producing their first album – and designing an instantly iconic cover for it featuring a banana, to boot. They were, for a while, the darlings of the New York underground set, birthing a handful of additional albums across the latter years of the decade; but their sound, which was experimental, rough, and a far cry from the flower-power sound being embraced within the status quo of Middle American music fans, did not catch on. That, combined with the volatility of the relationships at its core, ensured an ignoble and unsung dissolution for the band; though its two front men went on to forge expansive solo careers on their own, the Velvets themselves remained a kind of blip, an ephemeral presence in the history of rock – and the history of New York – remembered by anyone who wasn't actually on the scene as nothing more than a buzzy band they never actually heard with a catchy name and a familiar album cover.
As one of the voice-over interviewees in Haynes' movie points out, however, the counterculture wasn't actually the counterculture – it was the culture. The rest of the world just didn't know it yet. Decades later the Velvet Underground is credited with, among other things, providing early inspiration for what would become the punk rock movement, to say nothing of influencing the aesthetic palate of (surely without exaggeration) thousands of musicians who would go on to make great music themselves – often sounding nothing like the Velvets, but somehow cut from the same raw, edgy, white-hot honest cloth, nonetheless. Yet in their moment, they were doomed before they had even begun to become a sideshow attraction, hurling performative realness in the face of a curious-but-disinterested glitterati crowd that was already embodying the superficial fakeness that would be so aptly monikered, both as an ethos and a watchword, as "Plastics" by Buck Henry and Mike Nichols in "The Graduate" barely a year after their first album was pressed.
Frankly, it's the kind of story that makes for a perfect rock 'n roll legend, and the kind of legend that deserves to be explored in a film that befits its almost mythic, archetypal underpinnings. There's nobody more qualified to deliver that film than Todd Haynes.
Haynes, of course, is a pioneer of the '90s "New Queer Cinema," whose body of work has maintained a consistent yet multi-faceted focus on key themes that include outsider-ism, dysfunctional socialization, and the fluid nature of sexuality and gender. Each and any of these interests would be enough to make him a perfect fit as the person to tell the story of the Velvet Underground, but what gives him the ability to make it a masterpiece is his ongoing fascination with music and nostalgia. Beginning with his controversial debut short "Superstar: The Karen Carpenter Story," the musical landscape of his formative years has been inseparable from his milieu, and films such as his glam-rock fantasia "Velvet Goldmine" or his post-modernist Dylan biopic "I'm Not There" have dotted his career like cornerstones. Likewise, his painstaking recreation of the past in period pieces like "Far From Heaven," "Carol," or "Wonderstruck" has proven his ability not just to capture the look and feel of a bygone era, but to transport audiences right back into it.
In "The Velvet Underground," it's more like he transports the era to the audience. His comprehensive chronicle is not just the story of the band or its members, but the story of the time and place that allowed them to exist, in which a generation waking up from the toxic artificiality of their parents' "American Dream" took creative control of the future through an unprecedented explosion of art and culture. Art was a by-any-means-necessary endeavor that now demanded a fluency across various forms of media, and a blending together of any and every thing that worked to get the message across. And yes, sometimes the media itself was the message, but even within that depressingly superficial reality was room for an infinite layering of style and substance that could take your breath away.
That description of the era in which the Velvet Underground thrived, in which Andy Warhol turned the shallow into the profound (whether he knew it or not), in which music and film and photography and poetry and painting and every other form of expression blended together in a heady and world-changing whirlwind, is also the perfect description of Haynes' film. Yes, there are famous veterans of the age sharing their memories and their insights, yes there is copious archival footage (including the godsend of Warhol's filmed portraits of the legendary faces in his orbit), yes we get to hear about Lou Reed's struggle with his sexual identity – and it's refreshing that Haynes makes no effort to categorize or finalize that aspect of the rock legend's persona, but merely lets it be a fact. But even though "The Velvet Underground" checks off all the boxes to be a documentary, it's something much more. Thanks to Haynes' seamless blend of visuals, words, history, and – always and above all – music, it's a total sensory experience, which deserves to be seen in a theater whether you subscribe to Apple TV or not. It puts you right in the middle of a world that still casts a huge shadow on our culture today.
And it's unforgettable.
PHOTOS: Best Of LGBTQ DC party
Blade's 20th annual awards celebrated at Hook Hall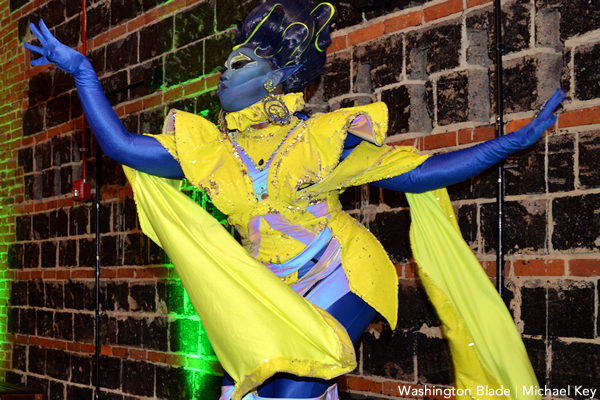 The Washington Blade presented the 20th annual Best of LGBTQ D.C. Awards at a party at Hook Hall on Thursday, Oct. 21. To view this year's winners, click here.
Event sponsored by Absolut, DC Brau and Washington Regional Transplant Community.
(Washington Blade photos by Michael Key)