March 31, 2021 at 8:10 pm EDT | by Philip Van Slooten
Federal judge dismisses challenge to Va. nondiscrimination law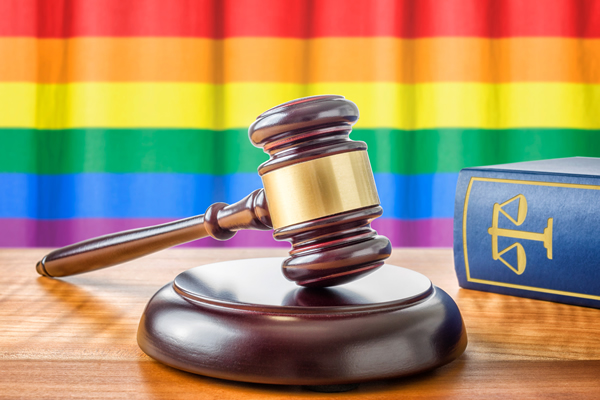 A federal judge on Wednesday dismissed a challenge to Virginia's LGBTQ-inclusive nondiscrimination law.
U.S. District Judge Claude M. Hilton granted Virginia Attorney General Mark Herring's motion to dismiss a case that sought to block the Virginia Values Act, which added sexual orientation and gender identity to the state's nondiscrimination law.
"When the commonwealth passed the historic Virginia Values Act, we became the first Southern state to enact comprehensive anti-discrimination protections and with this ruling those important protections will remain in place," said Herring in a press release.
The nondiscrimination law went into effect on July 1, 2020, and prohibits discrimination on the basis of sexual orientation or gender identity in housing, public and private employment, public accommodations and access to credit. Virginia was the first Southern state to include LGBTQ-specific protections in its anti-discrimination statute.
Bob Updegrove, a wedding photographer in Loudoun County, filed a lawsuit in September 2020 arguing the law forced him to photograph same-sex weddings that violated his religious beliefs. Several Christian organizations, including two churches and a religious school, filed a separate suit at the same time in Loudoun County as well.
The U.S. Supreme Court in 2018 ruled the Masterpiece Cakeshop in Colorado could refuse to create a wedding cake for a same-sex couple for religious reasons. However, their narrow decision applied to creating cakes as a form of artistic expression and to a specific neutral application of the state's anti-discrimination law.
In the Virginia case, Hilton, a senior-ranking federal judge with the U.S. District Court for the Eastern District of Virginia, ruled in favor of Herring when he dismissed Updegrove's challenge to the Virginia Values Act.
"Every Virginian deserves to live without fear of being discriminated against because of whom they love, what they look like, where they come from, or how they worship," Herring said following the ruling. "Discrimination will never be tolerated in the commonwealth and I will continue to do all I can to defend the Virginia Values Act and protect Virginia's LGBTQ community."