Igniting a disability rights revolution
'Crip Camp' tells story of pioneering protesters who won new rights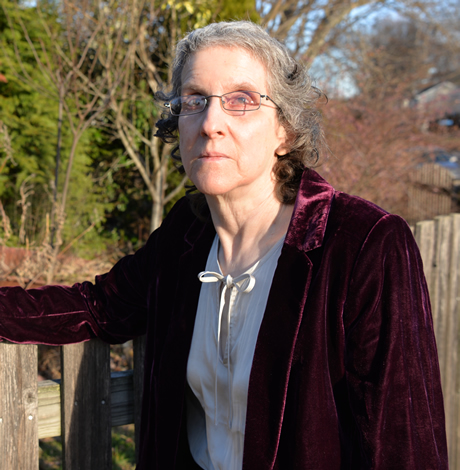 Recently, my cousin Marsha asked me if I wished I didn't have a disability. I've been low vision since birth. Almost daily, a family member, friend, or stranger tells me my life must suck because I'm blind. I love Marsha. But, "I don't want to be non-disabled," I told her, "my disability is part of who I am. It's part of what makes me Kathi!"
"I like being who I am," I added. Why am I proud to be myself in a culture that often stigmatizes me because of my disability and sexuality? The roots of my pride go back to a group of teens who listened to rock music, smoked pot and made out at Camp Jened, a summer camp for disabled teenagers in the Catskills in the 1960s and 1970s.
The story of those campers and how they moved on from their "mini-Woodstock" to change the world is told in the Oscar-nominated documentary "Crip Camp: A Disability Revolution." The documentary, produced by Barack and Michelle Obama, is directed by Nicole Newnham and Jim LeBrecht, a former Camp Jened camper. The doc, featuring rock music, raging sexuality and disability pride will give you, non-disabled, disabled, hetero or queer, a contact high.
You'll learn from "Crip Camp" about how more than 100 disabled protesters, hetero and queer, led by Camp Jened alums, took over a San Francisco federal building for nearly a month in 1977. The sit-in, believed to be the longest non-violent takeover of a federal building, ignited a disability rights revolution.
Thankfully, the documentary doesn't lecture us. The doc does what great documentaries do: It tells a riveting story.
I spent a week at camp when I was nine. I'm sure the camp staff meant well, but I was the only disabled camper there and ableism prevailed. My counselor cut my meat for me at dinner (though I had no problem with feeding myself). I was given a "special" award for my "courage." Though I screamed when I found a tick in my hair.
I would have loved to have been at Camp Jened. There, the campers were treated as three-dimensional human beings. They weren't "special." At school during the year, they were often segregated in special education classes and shunned by the non-disabled kids. "I didn't date in high school," Judith ("Judy") Heumann, a Camp Jened alum and author with Kristen Joiner of "Being Heumann: An Unrepentant Memoir of a Disability Rights Activist," says in "Crip Camp."
But, at Camp Jened, there were make-out sessions behind the bunks, she adds.
Lionel Je'Woodyard was a counselor at Jened. The disabled teens at Jened faced some of the same discrimination that he encountered as a Black man, Je'Woodyard says.
Years later, the seeds of self-respect planted in the teens at Jened bore fruit.
Heumann, who has polio and uses a wheelchair, is a founder of the disability rights movement. In April 1977, she and (the late) disabled, lesbian activist Kitty Cone led a month-long disability rights protest. The takeover was supported by the Black Panthers and the LGBTQ community.
Crip Camp, through archival footage and interviews with Heumann, Cone, queer disability activist and writer Corbett O'Toole and others, conveys the significance of this historic sit-in.  Protests were held in federal buildings in other cities, including, Washington. D.C.  as  result of the protests, on April 28, 1977, the regulations implementing Section 504 of the Rehabilitation Act of 1973 were signed.
"Section 504" says if you receive federal funds, you can't discriminate against people because they're disabled. For example, an employer receiving federal funds can't deny you employment because you're disabled. This was manna from heaven for we who'd been excluded. Section 504 was a precursor to the Americans with Disabilities Act.
The 504 sit-in was the Stonewall of the disability rights movement. Like many, I wasn't there at the sit-in. Yet, I wouldn't be out and proud today, if not for section 504 or Camp Jened.
Kathi Wolfe, a writer and a poet, is a regular contributor to the Blade.
Homophobia wins in the Puerto Rico Senate
Bill to ban conversion therapy died in committee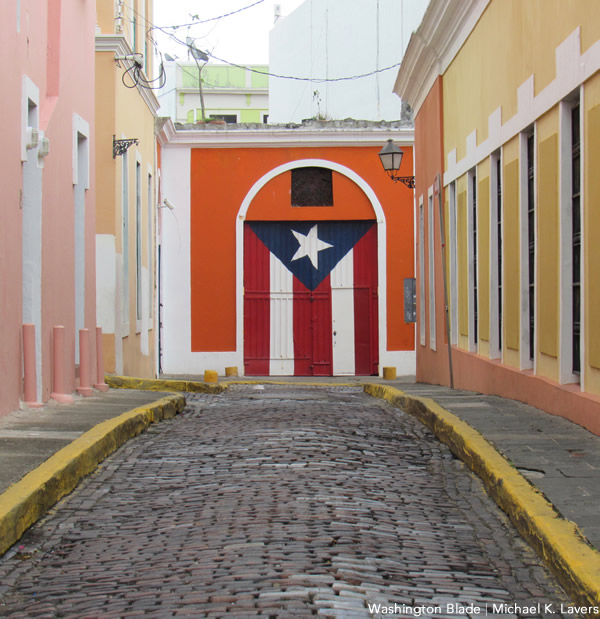 It is a sad day for Puerto Rico, and it is a sad day for human rights on the Caribbean island.
Last Thursday, 11 senators decided to turn their backs on children and human rights in Puerto Rico. A new Senate majority proved to be weak and on the wrong side of history, again. Eight senators from the legislative committee reviewing Senate Bill 184 to ban conversation therapy on the island voted against the bill's report.
Today, thanks to these senators, any mental health professional can freely charge a father for "curing" his son of homosexuality or of a gender identity/expression that does not conform to social standards of "normality." Although there has been an executive order in Puerto Rico banning conversation therapy since 2018, this order is only applicable to health institutions that have a specific connection with the government. Executive orders state mandatory requirements for the Executive Branch and have the effect of law; however, any governor can revoke them.
Senators received scientific evidence and several testimonies from LGBTQIA people who testified during public hearings. These senators also received evidence of permanent depression and suicide attempts caused by conversion therapy. However, 11 senators decided to condone hate and the intolerance towards the LGBTQIA youth on the island. One of these senators, Wanda Soto, said during one of the public hearings that "… with love anything is possible … " in reference to her belief that kids' sexual orientation and gender identity can be changed or cured. This senator even compared a bad personal experience with a dentist she had when she was a kid with LGBTQIA opponents' testimonies of their experiences of going through conversion therapy.
Suicide and depression rates among LGBTQIA youth are staggering and are the highest in the entire United States compared to other reasons. These indices are a direct consequence of the intolerance, discrimination and lack of validation that our society perpetuates. LGBTQIA youth go through difficult times in their lives, including personal and family acceptance that trigger years of depression and anxiety among LGBTQIA people.
Today again, hatred wins. Today, Puerto Rico demonstrates why it is the number one jurisdiction for hate crimes in the entire United States. Today again, these 11 senators make evident why gender-based crimes continue to dominate local headlines. Today these senators are an example of the ignorance and lack of cultural competence that persist in our island. Today, these senators will be responsible for the depression and the stigma that the LGBTQIA community will continue to suffer. Today these senators are responsible for perpetuating intolerance. We take a step back as a society, demonstrating again that we cannot tolerate those who are different and who do not meet our standards of normality.
Neither the tears of Gustavo nor Elvin or Caleb, who presented their testimonies before the Puerto Rico Senate, were enough to move the hearts of these senators. The hypocritical hugs and words of support that some senators gave to these LGBTQIA people after their testimony and personally meeting them make it much harder to understand how they turned their backs on our children. Today these 11 senators are responsible for perpetuating hate crimes on the island and make our path to be a more inclusive society even harder.
Homophobia won in the Puerto Rico Senate last Thursday. There was no difference when the pro-statehood Senate majority defeated SB 1000 (banning conversion therapy) back in 2018 and now with a new majority lead by the Popular Democratic Party. Different senators, different bills, same result, but the same homophobia. Many Puerto Rican voters believed that furthering human rights would be easier to achieve on the island with a new majority in the legislature. Unfortunately, the reality is that our legislature is just a mirror of our society, and the lack of cultural competence persists among us. But we will keep fighting; this is a single lost battle, a battle among many others yet to come.
These are the 11 senators who voted against SB 184 or didn't vote:
Sen. Rubén Soto – Against
Sen. Ramón Ruiz – Against
Sen. Albert Torres – Against
Sen. Ada García – Against
Sen. Wanda Soto – Against
Sen. Marissa Jimenez – Against
Sen. Joanne Rodríguez – Against
Sen. Thomas Rivera – Against
Sen. José L. Dalmau – Absent
Sen. Marially González – Absent
Sen. Javier Aponte – Absent
Biden's big gay opportunity
The best friend LGBTQ Americans have yet had in the White House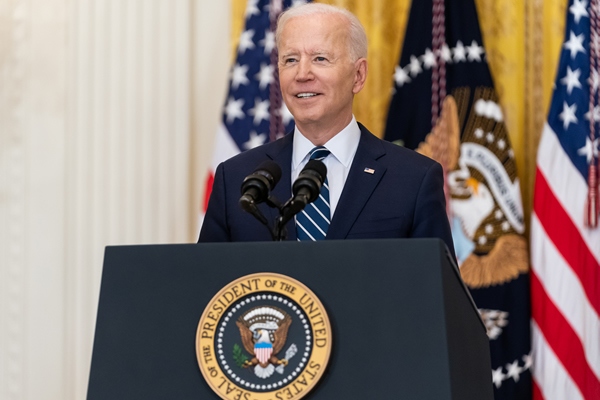 President Joe Biden faces many tough challenges. Foreign adversaries are preparing to test him, rancorous political divisions confront him at home where COVID-19 has ravaged the American economy and spirit. With Washington gridlock threatening to block his most ambitious plans, opportunities for legacy achievements may prove scarce.
Still, in one critical area, Biden can earn an honored place in history: LGBTQ rights. Of all major contemporary American political figures, Biden has been the quickest to take a stand for our rights. He is the best friend LGBTQs have yet had in the White House. I do not say so lightly, I am a lifelong Republican.
From day one, Biden began rolling back the biased policies promoted by Donald Trump's Marginalizer-in-Chief, Mike Pence. Much damage remains to be undone, especially because the media and many Democrats have gone easy on Pence and his cronies. But Joe himself got off to a fast start placing qualified LGBTQ officials in highly visible positions, including his Cabinet. Secretary of State Tony Blinken set the tone early by flying the rainbow flag at U.S. embassies and naming a special envoy for LGBTQ rights. What a welcome change to have an administration proud of, rather than wary of, its LGBTQ supporters.
Yet much more needs to be done to rid this nation of the cruel blights of LGBTQ stigma and marginalization. There can be neither equality nor equity for people who are systematically stigmatized and marginalized. The cruelty of these violations is evident in a suicide rate among LGBTQ youth five times that of youth in the general population.
A national commission studying patterns, causes, and consequences of LGBTQ stigma, marginalization, and bullying could help awaken Americans to the damage from the prejudices many of us still face. Indeed, older LGBTQs who feel comfortably protected, have a special obligation to defend gay youth who remain vulnerable.
Stigmatization is worse for minority LGBTQs who bear a double burden of bias. BGLM!–Black Gay Lives Matter! Stigma impedes HIV testing and treatment; one consequence is a shocking rate of new HIV-AIDS infections among people of color four times the rate among whites.
Even as we pursue our national struggle to end racial bias, America must recognize our equal moral obligation to expose and repudiate our ugly history of LGBTQ stigmatization and marginalization. How do we stop these evils? Most crucial, we must pass a muscular Equality Act that protects the rights and dignity of all LGBTQs wherever they live in America.
Yet to pass it soon, we must avoid "poison pills" that may doom it to failure. Protection for LGBTQ youth is urgent. Better a bill we can pass now giving us 90% of what we all need, than a failed bill promising 100% of what some wish for.
Education is essential. Students must learn about the sufferings of LGBTQ people and our contributions to humanity and to America. All should be told about LGBTQ civil rights heroes like Bayard Rustin, Harvey Milk, and Barbara Jordan, scientists and thinkers like Alan Turing, George Washington Carver, and Plato, writers like Walt Whitman, James Baldwin, and Henry James, composers like Aaron Copland, Samuel Barber, and Billy Strayhorn, and artists like Michelangelo, Georgia O'Keefe, and Frida Kahlo—the full list is much longer.
Formal recognition of the sufferings and achievements of LGBTQ people is long overdue. As a starter, let's build an Equality Museum on the Mall to celebrate LGBTQ Americans. No politician has yet ventured to suggest building one; their omission reinforces our marginalized state. President Biden could make history by stepping up.
Although Biden himself has made a strong start on LGBTQ rights, it is a serious mistake for the Democrats to take the gay vote for granted. Polls indicate Trump's share rose from 16% in 2016 to 28% in 2020. LGBTQs followed a normal tendency to divide more evenly between the parties. In the 2020 campaign Democrats avoided reminding voters that
Trump's number two, Mike Pence, has been America's number one stigma super spreader. At the same time, on the QT, they reassured closet Pences among their own. They took us for granted assuming all LGBTQs are Woke Groupthinkers.
In the next election, more LGBTQs who agree with Republicans on issues like Iran, immigration, or taxes will vote GOP if the Democrats fail to raise their ante for us. More Democrats need to follow the leadership Biden is showing on LGBTQ issues.
Biden himself has a big opportunity to become America's president for LGBTQ rights. But to grasp that opportunity, he will need aggressive initiatives to end stigmatization, celebrate our contributions, and make a crystal clear national commitment to full equality for all LGBTQ peoples.
James Driscoll, Ph.D., is a longtime Republican-Libertarian AIDS activist whose most recent book is 'How AIDS Activists Challenged America.'
Mayor Bowser and CDC take a wrong turn
We've come far in fight against COVID, there's no reason to rush it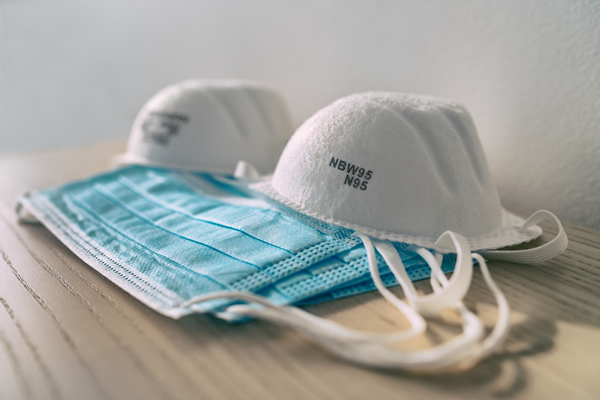 I am a big supporter of D.C. Mayor Muriel Bowser. She is doing a great job for the people of D.C. and working hard fighting for our best interests. But no one is perfect.
On April 30, her administration made a big mistake releasing a policy on masks reported by dcist: "D.C. Mayor Muriel Bowser further lifted mask restrictions for fully vaccinated people in an order published on Friday evening. The order says fully vaccinated people may go maskless in businesses, office buildings and other indoor settings and tasks businesses with enforcing the new rule." It went on to say, "The businesses, office buildings, or other establishments shall exclude or attempt to eject persons who are not wearing masks or who remove their required masks, except in circumstances where the person is fully vaccinated and is permitted to conduct their activities without wearing a mask."
It continued: "Businesses are allowed to request to see vaccine cards or other proof that patrons have been vaccinated to determine whether or not they have to wear a mask, per the order. Employers may 'establish rules for mask-wearing at their offices or facilities that are more stringent' than the new District regulations."
Reading this, I felt it made no sense and would cause havoc for restaurants and businesses. Others agreed and spoke up and the policy was rescinded on Saturday, May 1. The Washington Post wrote: "To mask or not to mask? Mayor's order stokes confusion in D.C."
The original CDC advice on masks was confusing enough and Bowser made it worse. She isn't the only one causing confusion. Maryland Gov. Larry Hogan issued a new order on masks, which Montgomery County Executive Elrich immediately said he wouldn't follow. Clearly this isn't an easy thing to deal with.
With the CDC telling people for months they need masks everywhere, changing policy is complicated, especially when there will be different requirements for those who have been vaccinated and those yet to be. The administration wanted to show the benefit of being vaccinated but caused confusion. In addition I believe the CDC made a huge mistake by pausing the J&J vaccine. It seems they could have investigated the 15 cases of blood clots, out of the nearly eight million shots given, in the two weeks they did without creating havoc and fear of the vaccine. They could have given information to the medical community and shared it with the public on how to handle such an occurrence without the pause.
As a lay person reading and listening to the various medical experts I'm convinced there is little chance of getting COVID outdoors if you are vaccinated and even if you aren't and not wearing a mask, unless you stand close with a group who also haven't been vaccinated. So why not just begin to change mask policy for outside. The basic CDC statement was good: Vaccinated people no longer need a mask outside and it's suggested if unvaccinated people are in groups without appropriate distance they should continue to wear them. Simple enough.
The real problem occurs when talking about masking indoors in public places like restaurants and other businesses, including grocery stores. How do you separate those who have been vaccinated from those who haven't and still at major risk indoors being in close proximity to others who aren't? Wouldn't it just be simpler to say we all need to continue to wear a mask indoors in public places especially since we are far from herd immunity? According to the D.C. Health Department only 35% are fully vaccinated.
As someone who has been vaccinated, I am happy to continue to wear my mask inside public spaces to help protect others and to encourage everyone who has yet to be vaccinated to continue to wear their mask. Why would we make every restaurant, bar, grocery store or other business have an enforcer at the door checking for proof of vaccination before they let someone in without a mask? It's not fair to put that burden on businesses that already have so much to do to make their establishments safe for all. The TSA was right when it announced Friday it extended the mask mandate until Sept. 16 at airports, on commercial aircraft, and on all buses and trains.
We have come so far in the fight against COVID there is no reason to rush this. Let's make the rules as simple as possible. We are one community so we should act like it.
Peter Rosenstein is a longtime LGBTQ rights and Democratic Party activist. He writes regularly for the Blade.