How and why to build a raised garden bed
Accessibility, ideal soil conditions guarantee success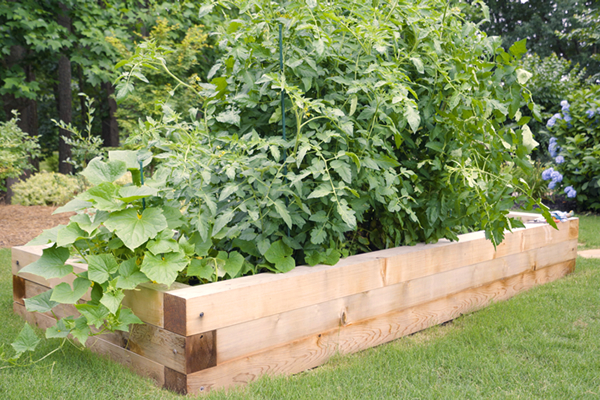 Fairly easy to construct and even easier to maintain, raised garden beds are a great way to raise plants and vegetables in the comfort and convenience of your backyard.
In a recent episode of the Exmark Original Series, "Done-in-A-Weekend-Extreme," landscape designer and show host, Doug Scott, spoke to organic gardener Joe Lamp'l of "Growing a Greener World" about the ins and outs of raised garden beds.
Here are some of the top insights and tips Lamp'l shared.
• Why use raised garden beds? A raised garden bed can help facilitate the ideal growing environment, as most people don't have that perfect soil naturally in their yard. Their accessibility makes them easier to work in and maintain. Plus, they're a nice architectural design element in any landscape.
• What's the ideal size? The main rule of the thumb applies to width. The bed should be no wider than 4 feet, as you never want to compact the soil when working. Length however, is based on personal preference and needs. As far as height is concerned, you want the roots to be able to grow out and down as much as possible — 6-inches at minimum. While 12-inches is common, anything higher is a bonus.
• What materials work best? Treated lumber is the most readily available and economical material and will likely last the longest, however, being an organic gardener Lamp'l prefers untreated hardwood, as it lasts almost as long and doesn't contain chemicals. Other materials you have around the home and yard, such as rocks, old tubs, etc., can work too.
• Where's the best location? Build your raised garden bed on level ground, in full sun exposure near a water supply.
DIY Instructions:
To build a 10-foot x 4-foot x 18-inch raised bed, you'll need:
• Nine 6-inch x 6-inch x 12-foot cedar timbers
• Tape measure, t-square and marking pencil
• A saw and extension cord
• One box of 10-inch heavy-duty exterior wood screws
• Ten 24-inch x 1/2-inch rebar stakes
• Twenty 10-inch galvanized timber spikes
• Sledgehammer
• Impact drill and long drill bit
• Level
• Hammer
• Shovels
• Hardware cloth, wire cutters and fence staples
• Work gloves, safety glasses and ear plugs
• Wheelbarrow (to transport soil)
1. Begin by cutting six, 6 x 6 timbers, each measuring 10-feet 6-inches in length. And six, 6 x 6 timbers, each measuring 4-feet 6-inches in length. Drill rebar holes in each timber.
2. Once the first layer of bed has been placed, leveled and squared in your desired location, fasten the corners using 10-inch wood screws. Secure the entire layer to the ground with 10 pieces of rebar.
3. Place the second layer of timbers, staggering the corners and fastening them with wood screws. Secure this layer to the first with ten 10-inch galvanized spikes.
4. Install galvanized cloth to prevent burrowing pests from eating earthworms and destroying plants.
5. Place the third layer of timbers (following above directions.)
6. Fill with soil and plants.
For more tips and complete build instructions, check out "How to Build Raised Garden Beds" by visiting Exmark.com/backyard. Exmark's Backyard Life is part of a unique multimedia destination with a focus on helping homeowners make the most of their backyard. There you can also access other series, including "Prime Cuts" and "Dream Yards."
For an amazing crop this season, take a cue from the professionals and build a raised garden bed for best results.
What homeowners are grateful for this year
Where you live should be something to appreciate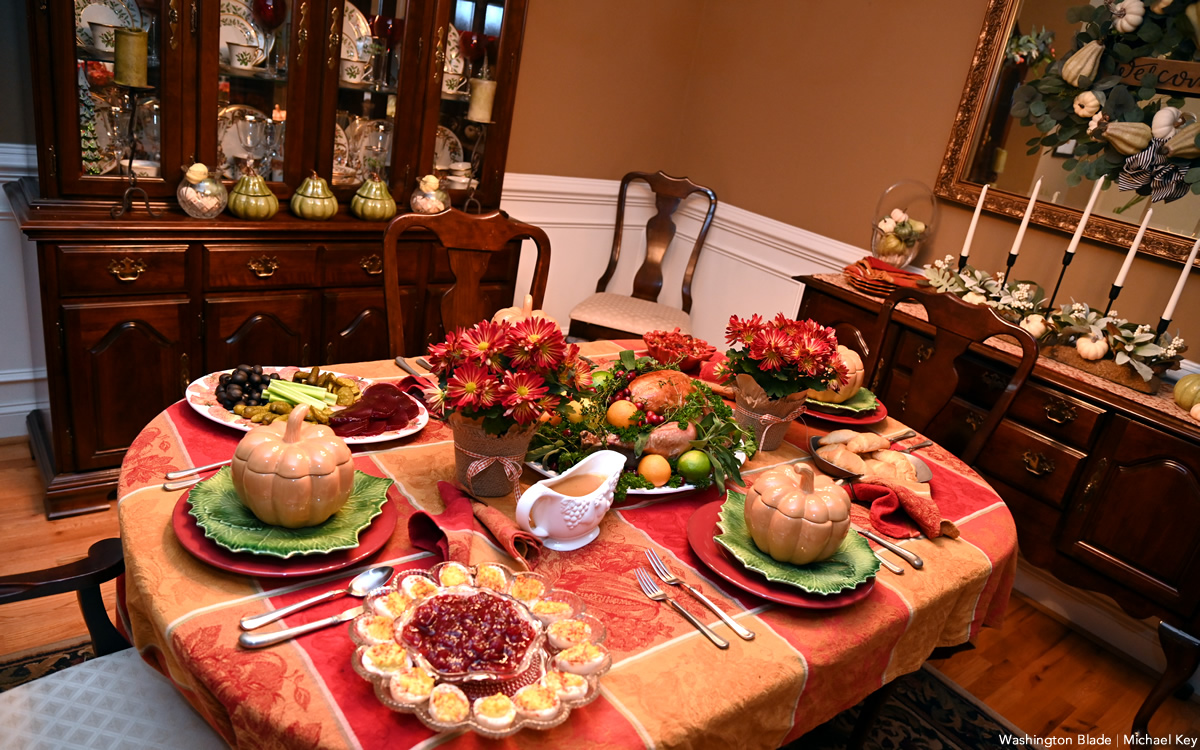 Since you're reading this over Thanksgiving weekend, I wanted to write about gratitude as it pertains to real estate, so I started by Googling "gratitude, house."
Unsurprisingly, page after page of results were links to recovery centers and residences. Sandwiched in between was a now defunct coffeeshop and yoga studio in Bandra, Mumbai. Although I applaud people who are in recovery and I like yoga, none of that hit the target of what I was looking for, so here are some of my thoughts and suggestions.
Can you be grateful for things inside, outside, and around your home? Of course you can! It might not feel as profound as expressing thanks for the people you love, or good health, or your chosen faith, but as a homeowner, you're making memories and experiencing ups and downs that you're going to reflect on years down the road.
Think about the purchase of your home and the steps you went through to seal the deal. Did you find it quickly? Did you compete with other buyers and win? Did you pay a fair price? Did you get a great interest rate? Did the loan process and settlement go smoothly? If so, be grateful.
Where you live can also be something to appreciate. Some people want a bustling urban environment with nearby amenities, such as shopping, dining, transportation, or multiple ways to exercise. Others want the quiet and solitude of a cabin in the mountains or on a lake, with acreage, wildlife and beautiful views of all Mother Nature has to offer. Still others want a larger, more reasonably priced home in the suburbs outside the Beltway, where they can hop on a train and get lost in a novel en route to the office.
So, is your home situated in the neighborhood or environment you wanted? Did the schools, if important to you, meet your expectations? Is it close to (or if you prefer, far from) family members? Is your commute to work or school manageable? If you answered yes to any of these questions, be grateful.
If you work from home, is the space pleasant and the atmosphere conducive to ensuring productivity? Is the color scheme energizing? Peaceful? Would your décor get at least an 8 out of 10 from Room Rater when you have a conference call on Zoom?
Is your home big enough to expand into as your family grows? Small enough for downsizing? Does the layout still meet your needs or have your needs changed?
Is what you own your dream house or condo? Could it be? If you need to make some modifications, be thankful for HGTV, the DIY channel, YouTube how-to videos, Thumbtack, and Yelp reviews.
Living through a renovation can bring out the worst in people. Weeks or months of doing dishes in the bathtub or showering at the gym can cause friction in even the most committed relationship. Once your renovation is completed, however, be grateful that your sanity withstood the trauma of living through it.
Be thankful for the things you don't notice or think of often. Do you love the way the dining room chandelier casts light on the ceiling at night or how the sun streams in through the skylight in the early morning?
Perhaps the feature wall you added makes you smile when you come in the front door or a favorite piece of art that reflects your personality catches your eye. Maybe you have pleasant memories of family gatherings in front of the fireplace or choruses of "Score" as you and your friends watch the World Cup on your 65" TV.
If you're like me, you're thankful that your boiler made it through last winter, that you didn't have to patch the roof again this year, or that you found that hole in the fence and repaired it before your dog got out.
During the year, we can lose sight of the things we are grateful for, so as Elle Woods suggested in "Legally Blonde 2," I highly recommend keeping a gratitude jar.
Use it to keep track of what you're grateful for by writing things down and dropping those notes in the jar. Then, when you have a home anniversary or are stressed out about a renovation, when out-of-town company stays too long or when the kids draw on the walls with a Sharpie, pull out a note from the jar and read it aloud like a mantra.
Unlike the sisters of Delta Nu, however, you don't really have to snap your fingers after reading it.
Valerie M. Blake is a licensed Associate Broker in D.C., Maryland, and Virginia with RLAH Real Estate / @properties. Call or text her at 202-246-8602, email her via DCHomeQuest.com, or follow her on Facebook at TheRealst8ofAffairs.
Tips for holiday home sales
Buyers at this time of year are more serious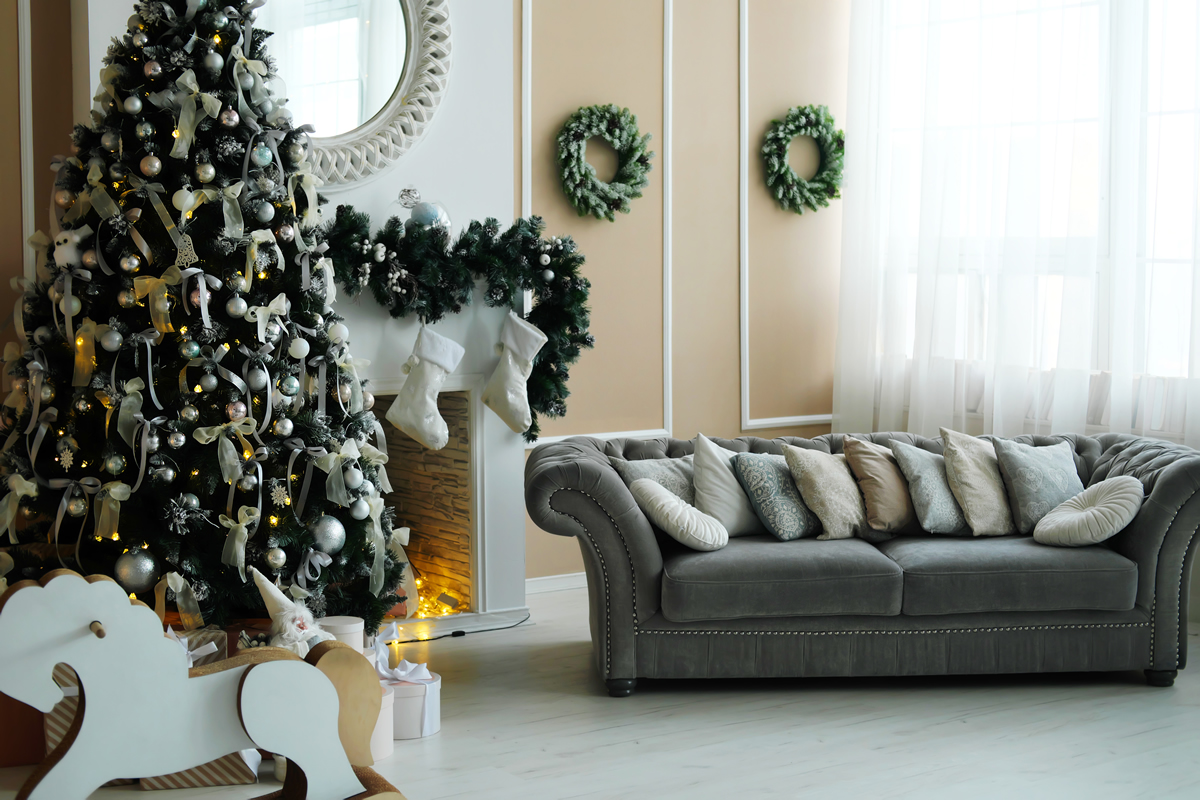 The holiday season is often considered a difficult time to sell a home – but sometimes it's necessary. For whatever reason, you may need to make a move quickly, and selling during the holiday months from November through January is your best option. If you find yourself in this situation, you should know that selling during the holiday season does have certain advantages.
Often, more than during any other time of the year, buyers are in the same situation as sellers – they are buying for a reason. It may be a relocation for work, it could be a move to be closer to an older family member, or any number of other reasons that require a move quickly. As a result, holiday buyers are more serious, and make more competitive offers, not to mention the fact that there is often less competition from other sellers because fewer homes are on the market.
If you find yourself needing to sell your home during the holidays, focusing on the advantages can be helpful, along with a few other tips, including:
• Add some holiday cheer to your home: Often, holiday decorations can add an extra spark of seasonal flair and can be quite helpful to sellers – provided that the decorations aren't overboard. Decorations that are too large or flashy may distract buyers and make your home feel crowded or cluttered. The right decorations, however, can be cheerful and bright and add some holiday spirit to your home that buyers enjoy.
• Create some curb appeal: The holiday season is a wonderful time to enhance your home's curb appeal with tasteful lights and other décor. It's also important if you live in an area where leaves fall from the trees to be certain to rake and maintain your yard and surrounding landscaping. Certainly, if it is icy or snowy, you should shovel your driveway and sidewalks and make sure your home is safe for potential buyers to visit. Additionally, bare trees often draw more attention to the exterior of a home, so ensuring that your paint is touched up, gutters are cleaned, and other exterior features are in good condition is important.
• Choose the right price point: Regardless of the time of year, pricing your home competitively will help to increase your chances of selling it quickly. Often, homes priced too high will linger on the market. The longer a home stays on the market, the more skittish some buyers become, and the lower the price may eventually have to go to ultimately sell it. Pricing your home competitively from the beginning can be very helpful.
• Remain accessible: The holidays can be a busy time, with many obligations and activities. As a result, it can often be more difficult than usual for real estate agents to arrange and schedule showings. Clearing your schedule as much as possible to accommodate agents and potential buyers can help to ensure that you get as many showings as possible, which will ultimately increase the chances of a quick and successful sale.
• Find the right real estate agent: The importance of this last tip can't be overstated. Finding an agent who knows and loves the community will help you to market your home effectively, highlight all of its selling points, and connect with the right buyer. At GayRealEstate.com, buyers and sellers across the country are paired up with LGBTQ-friendly agents who can help them achieve their real estate goals, and this can make all the difference between a smooth and successful selling experience, and a stressful one.
While these tips are intended to be helpful, it's also extremely important to consult with an agent who knows your unique market and can give you tips for your particular home. At GayRealEstate.com, we'd love to connect you with that agent today. Get in touch with us soon – we look forward to helping you reach your real estate goals.
Jeff Hammerberg is founding CEO of Hammerberg & Associates. Reach him at 303-378-5526 or [email protected].
To upgrade your home before selling or not? 
It often pays to invest in flooring, paint, countertops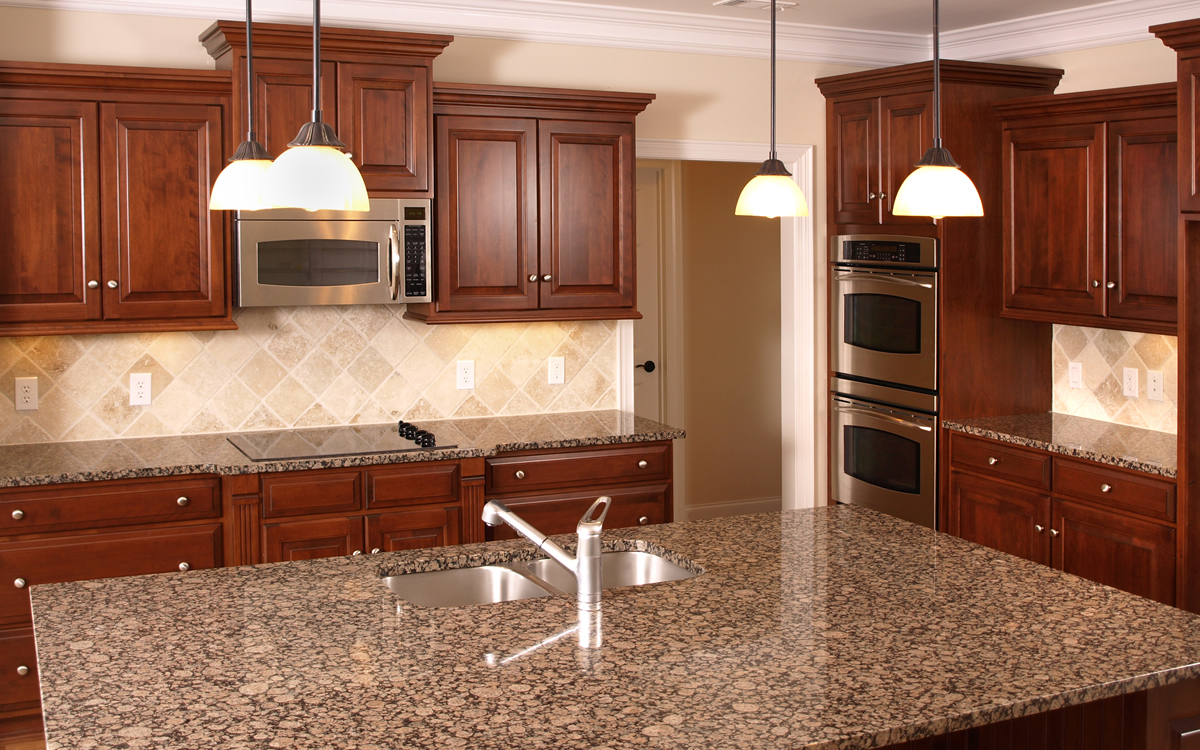 One of the biggest questions many homeowners have is: Do I need to upgrade my home before I sell it? Is the investment going to pay for itself? Should I make specific decisions about my home that a future buyer may or may not be happy with? There are arguments for and against making lots of upgrades. A decent Realtor can help their seller research how much various upgrades may cost, and what might give them the most bang for their buck.
Most people start their home search online. So, the photos for a home are in most cases the first impression that a potential buyer gets of a house. And as many people say, you never get a second chance for a first impression. Most Realtors will try to get their seller to at least get the house de-cluttered, vacant or just as clean as possible for photos. If it's in the seller's budget, do we want to replace appliances? Do we want to put in granite or quartz countertops? Does the bathroom need an updated vanity? What kind of lights and ceiling fans do we have? Obviously, it comes down to budget. And each seller will have a different circumstance.
For many people, hardwood floors are much preferable to carpet. In some cases, just putting in new carpet can be a great upgrade. But if you can afford it, putting in hardwood floors, or luxury vinyl plank flooring can be a nice upgrade. Cabinets – can be replaced, painted, or just fitted with new handles and knobs. Appliances, do we want stainless steel? Many buyers and renters prefer that.
The reality for most people is that the home search starts online. And if the photos don't look good, then there probably won't be much traffic through the house. And the less traffic there is, the less likely an offer will be made. Or the longer it will sit on the market.
If you have a house to sell, sometimes it's good to go look at what the competition is and try to decide how your house stacks up against what buyers are seeing. It is important to clean, de-clutter, and put your best foot forward. The spring market is not far away. If you have more questions about how to get your home ready to sell, feel free to contact me or your trusted Realtor.  
Joseph Hudson is a Realtor with the Rutstein Group of Compass. Reach him at 703-587-0597 or [email protected].