How and why to build a raised garden bed
Accessibility, ideal soil conditions guarantee success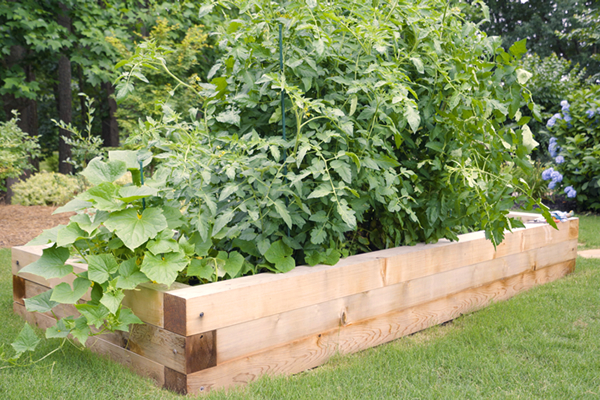 Fairly easy to construct and even easier to maintain, raised garden beds are a great way to raise plants and vegetables in the comfort and convenience of your backyard.
In a recent episode of the Exmark Original Series, "Done-in-A-Weekend-Extreme," landscape designer and show host, Doug Scott, spoke to organic gardener Joe Lamp'l of "Growing a Greener World" about the ins and outs of raised garden beds.
Here are some of the top insights and tips Lamp'l shared.
• Why use raised garden beds? A raised garden bed can help facilitate the ideal growing environment, as most people don't have that perfect soil naturally in their yard. Their accessibility makes them easier to work in and maintain. Plus, they're a nice architectural design element in any landscape.
• What's the ideal size? The main rule of the thumb applies to width. The bed should be no wider than 4 feet, as you never want to compact the soil when working. Length however, is based on personal preference and needs. As far as height is concerned, you want the roots to be able to grow out and down as much as possible — 6-inches at minimum. While 12-inches is common, anything higher is a bonus.
• What materials work best? Treated lumber is the most readily available and economical material and will likely last the longest, however, being an organic gardener Lamp'l prefers untreated hardwood, as it lasts almost as long and doesn't contain chemicals. Other materials you have around the home and yard, such as rocks, old tubs, etc., can work too.
• Where's the best location? Build your raised garden bed on level ground, in full sun exposure near a water supply.
DIY Instructions:
To build a 10-foot x 4-foot x 18-inch raised bed, you'll need:
• Nine 6-inch x 6-inch x 12-foot cedar timbers
• Tape measure, t-square and marking pencil
• A saw and extension cord
• One box of 10-inch heavy-duty exterior wood screws
• Ten 24-inch x 1/2-inch rebar stakes
• Twenty 10-inch galvanized timber spikes
• Sledgehammer
• Impact drill and long drill bit
• Level
• Hammer
• Shovels
• Hardware cloth, wire cutters and fence staples
• Work gloves, safety glasses and ear plugs
• Wheelbarrow (to transport soil)
1. Begin by cutting six, 6 x 6 timbers, each measuring 10-feet 6-inches in length. And six, 6 x 6 timbers, each measuring 4-feet 6-inches in length. Drill rebar holes in each timber.
2. Once the first layer of bed has been placed, leveled and squared in your desired location, fasten the corners using 10-inch wood screws. Secure the entire layer to the ground with 10 pieces of rebar.
3. Place the second layer of timbers, staggering the corners and fastening them with wood screws. Secure this layer to the first with ten 10-inch galvanized spikes.
4. Install galvanized cloth to prevent burrowing pests from eating earthworms and destroying plants.
5. Place the third layer of timbers (following above directions.)
6. Fill with soil and plants.
For more tips and complete build instructions, check out "How to Build Raised Garden Beds" by visiting Exmark.com/backyard. Exmark's Backyard Life is part of a unique multimedia destination with a focus on helping homeowners make the most of their backyard. There you can also access other series, including "Prime Cuts" and "Dream Yards."
For an amazing crop this season, take a cue from the professionals and build a raised garden bed for best results.
Real estate's occupational hazards
From being locked out to walking in on naked sellers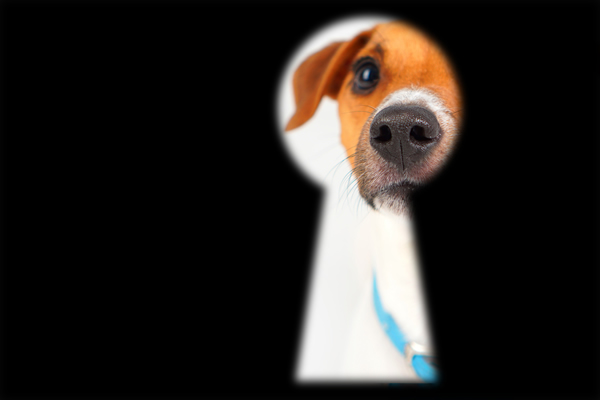 "You should write a book."
I hear that a lot from clients and friends when I tell a real estate story that most people wouldn't believe unless they had experienced something similar. My colleagues understand.
Most of us have stories about Cujo-like pets, lost keys and stubborn lockboxes and unusual things we have experienced in the industry. And lest we forget, what would any Great American Novel be without sex?
Showing instructions will often say, "Don't let the cat out." You will gingerly open the front door hoping the cat is not on alert waiting to escape as you go in the house. If the cat happens to get out despite your best efforts, the natural inclination is to get the cat and put it back in the house. If you are successful, one of two things will happen: first, you will have to stop at the drug store to purchase some Neosporin to dress your wounds or second, you may get a call from the seller's agent asking why there is an extra cat in the house.
Playing "find the lockbox" is a rewarding game we play, but like a mouse looking for the cheese, there can be dead ends and pitfalls. On one excursion, the box was yet to be found when my client and I spotted a gate to a rear door. We walked over, I pressed the gate latch, and we were in. Unfortunately, the lockbox wasn't to be found.
So, what do you do? You go back to the gate and press the latch to get out, right? Except some DIY-er has installed a one-way latch. Your client tries to call her mother, who is down the street in the car with the air conditioning on, listening to a Barry Manilow CD. Oops! Her phone is back in the car with Mom. You call the listing agent and get voicemail. You sit down on the concrete bench to think.
Concrete bench, you say? Yes, a 450-pound concrete bench, which we push over next to the gate. My client, who is taller than I, stands on it and I boost her over the top of the gate. Finally, we have completed our exit strategy! We never did get into the house.
You never know who you might find in a house either, especially since COVID-19 restricted the number of people who could be there during a showing to three. I'm sure that didn't count the vagrant who ran out the back door and left the gas burners he had been using for heat on or the construction workers who left their burger wrappings and half consumed shakes in the bedroom.
Agents can get pretty touchy when you lock them out during your 15-minute showing appointment (yes, that's a thing now). It gets worse when they find you on your knees with your butt in the air, using a wire hangar (sorry, Mommie Dearest) to try to pull a key up through a 1/8th inch space between deck boards on the front porch where you dropped it. (The owner ultimately came over with another key.)
Sometimes, you have to put your Sherlock Holmes cap on and search for a special feature that is listed on the fact sheet. "Storage near the front door" could actually be an elevator shaft that was never completed. And sometimes, you open a door to an eave in the attic and find your client's 9-year-old wide-eyed looking in and saying, "This must be where they play Dungeons and Dragons" as her mother drags her out of the room.
Many of us have run across the startled tenant or homeowner who doesn't get the notification about an appointment. We find them sleeping naked or simply hiding under the covers, flushing the toilet, taking a shower, or in the throes of passion. Despite my habit of calling out, "Real Estate" when opening a front door, sometimes they just can't hear me.
Years ago, I had a listing appointment with a man who, after keeping me waiting on the porch for 20 minutes, opened the door wearing nothing but a shower wrap and a soap-on-a-rope. I didn't bother to reschedule.
Then there was the geriatric nymphomaniac who proceeded to snort lines of cocaine from atop the marble countertop in the kitchen as we discussed selling her house while the pool boy hung out in the nearby cabana.
By the way, has anyone heard from him? I'll go check.
Valerie M. Blake is a licensed Associate Broker in D.C., Maryland, and Virginia with RLAH Real Estate. Call or text her at 202- 246-8602, email her via DCHomeQuest.com, or follow her on Facebook at TheRealst8ofAffairs.
Renovations in the time of COVID
Clean and de-clutter your home before listing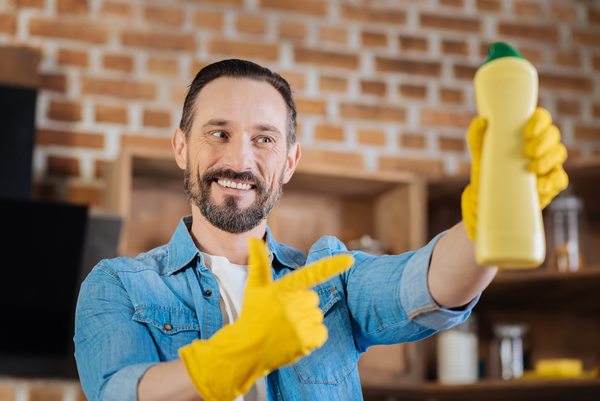 What do I need to do to make my house pretty and ready to sell in the time of COVID?  Some people are telling me that I don't have to do anything, that it is a sellers' market. Well, maybe. Do you know your market? Do you know the idiosyncrasies of your market? In many places, homes are flying off the market "as-is." But in many places a much more nuanced home is getting the attention.
I am seeing more movement in the single-family home market. So, a seller might get by with doing basic repairs and some sprucing up/de-cluttering to get their house ready for the market. Then again, you never get a second chance to make a first impression, so when in doubt, clean it out. (Paint it out, stage it out, etc.)
If you want to do renovations, you might want to get estimates from multiple sources, and see who gets you the best deal. I am hearing some stories that there is a backlog in the supply chain for hardwood and some other materials. Also, many contractors are booked up right now, or have been scheduled to get work done for months now. If timing is going to be an important part of the puzzle, you might want to double check that the work can get done when you need it to be done, especially if you live in a building where you have to get permission to use elevators, do work between certain hours of the day, etc.
At the very least, find a good house cleaner to get in and do a good job on the type of cleaning that is not done on a normal basis. For many reasons. In the time of a pandemic, cleanliness is almost the number one thing people are looking at. Also, we all know that the carpets get vacuumed, the windows get cleaned, and the shelves get dusted. But what about deep in the corners and under the counters and in the air vents and filters?
That being said, there seems to be a shortage of homes on the market right now for the amount of buyers that are looking. A lucky seller right now might not have to do a total renovation and might want to leave some decisions to the next buyer, but I would still advise that they err on the side of cleaning, de-cluttering, and getting it photo ready to maximize their return on their investment.
Joseph Hudson is a Realtor with The Rutstein Group at Compass. Reach him at 703-587-0597 or [email protected].
Real estate opportunity still knocking
Short- and long-term benefits for both sellers and buyers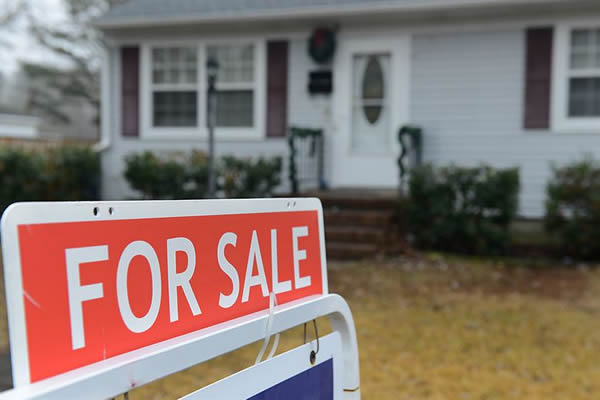 The last year has been challenging across the board, but one area that has continued to thrive is the real estate market.
Low interest rates and a year filled with unique changes have prompted people to think differently about where they live – and they're taking action. As of late, the housing market is chock full of opportunities for both sellers and buyers. Regardless of whether one is taking the leap into homeownership for the first time or prepping to downsize for retirement, this is a market anyone and everyone should consider tapping into.
There has never been a better time to sell your home than right now. Thanks largely to low interest rates, buyer demand continues to soar. At the same time, inventory is historically low as many would-be sellers have opted to stay put in the last year. According to the latest Realtors Confidence Index Survey by the National Association of Realtors (NAR), the average house is now receiving 4.1 offers after just 20 days on the market. Buyers are clearly eager to purchase, and because of the shortage of inventory available, they're often entering bidding wars. This is one of the factors keeping home prices strong and giving sellers leverage in the negotiation process.
Homeowners who are in a position to sell shouldn't wait to make their move. As our world inches closer to normal, more inventory will be hitting the market soon. By listing this spring, you will get your house on the market when conditions are still most favorable. With low inventory and high buyer demand, homeowners can potentially earn a greater profit on their houses and sell them quickly in the fast-paced spring market. Not to mention the opportunity to get by with that older water heater and home systems at large. Many buyers in this area tend to waive contingencies on their offer, clearing the path to a smoother and quicker closing.
While the challenges for buyers are very real, there is one massive factor to keep buyers motivated: interest rates. We're continuing to see historically low averages in interest rates, and those rates are only projected to tick back upwards in the coming years. Last year saw interest rates come significantly down, and we're still seeing an average of 3% on 30-year fixed-rate mortgages. Compare that to just three years ago when we were a whole 1.5% higher with averages of 4.5%.
With low interest rates nationally and the D.C. area's strong home value appreciation rates, the investment of homeownership is a real possibility for more people. Over the span of the next five years, homeowners in the District are presented with a great opportunity to grow their net worth by more than $100,000 based on the current average sales price of $699,732 and projected rates of appreciation over the next five years. These conditions won't last forever though, so take advantage of the opportunity when you can.
After a year of shifting sands, the housing market has emerged stronger than ever – with some unusual quirks. Opportunity is lending itself to short- and long-term benefits for both sellers and buyers. If your situation allows, this market may provide uniquely profitable opportunities for your real estate transaction. For more information or to talk about buying or selling real estate, give me a call at 571-439-2515.
Zach Twigg is a licensed Realtor in D.C. and Virginia with Bediz Group, LLC at Keller Williams Capital Properties. Call or text him at 571-439-2515, email him at [email protected], or follow him on Instagram and Facebook