Storytelling workshop series for LGBTQ seniors begins May 8
Features writer and communications consultant Erin Becker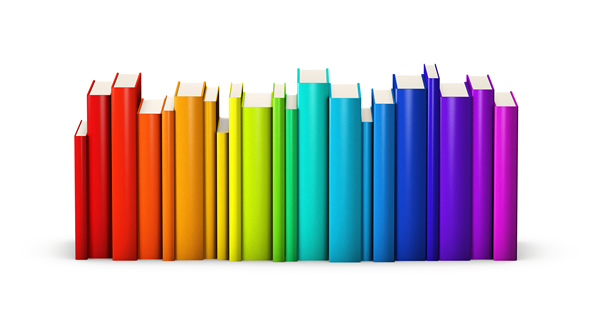 The D.C. Center's seniors program and the D.C. Department on Aging and Community Living host a storytelling workshop series May 8, 15, and 22 via Zoom.
This three-part series of Saturday afternoon workshops features writer and communications consultant Erin Becker leading participants in storytelling activities.
The topic for the first session on May 8 is story structure, while May 15 is about bringing a scene to life, and May 22 is a discussion on the power of stories to change minds and lives.
The first few D.C. residents aged 60 and up who register are eligible to receive a $50 Uber Eats gift card.
For more information and to register for these events, visit thedccenter.org.
Calendar: April 30-May 6
Events in the week to come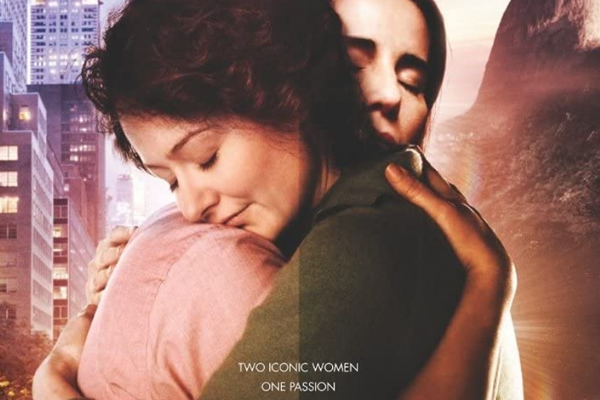 Friday, April 30
REEL Affirmations screens "A Boy Like That" from today at 12 a.m. until Sunday at 11:59 p.m. Virtual tickets are $10 for this film about a Mexican theater acting coach who travels to New York and obsesses over a youth he believes is the reincarnation of his first love. The cost includes access to the film as well as a pre-recorded Q&A with the director and cast via Zoom. For more information, visit thedccenter.org.
The Mayor's Office of LGBTQ Affairs and the D.C. Public Library host the #DCQueerFlix virtual viewing of "Reaching for the Moon" tonight at 7 p.m. This biographical drama imagines American writer Elizabeth Bishop's relationship with Brazilian architect Lota de Macedo in the 1950s. Participants will watch the film together via Kanopy and chat interactively on Twitter using #DCQueerFlix and #ReachingForTheMoon. To register for this free screening, visit the event's pages on Eventbrite and on the Mayor's Office of LGBTQ Affairs Facebook page.
The May is Trans Kick Off Event: Meet and Greet Cocktail Party is tonight at 8 p.m. via Zoom. This free event hosted by Stoli is an opportunity for attendees to celebrate and socialize with the sponsors, panelists, moderators and everyone who contributed to the month of upcoming events to honor trans lives. To RSVP, visit mayistransdc.com.
Saturday, May 1
A transgender youth town hall is today at 1 p.m. via Zoom. This event is part of the month-long series of educational and entertaining discussions and more for May is Trans. Visit mayistransdc.com to RSVP for this free event.
The LGBTQ People of Color virtual support group is today at 1 p.m. This peer support group is an affirming and judgement-free space for queer people of color to watch movies, enjoy poetry events, and more. More information is available at thedccenter.org/poc and at facebook.com/centerpoc.
Sunday, May 2
DC Gaymers hosts a virtual Dungeons and Dragons One Shot event today at noon. Level 1 games are for newer players while level 3 are for the more experienced. Participants need to create a character, sign up for Discord and Roll20, and sign up for a game before noon on game day to play. More information is available on the event's Facebook page.
Sharing our Stories: Conversations with LGBTQIA+ Parishioners hosted by the Holy Trinity Catholic Church is today at 1:30 p.m. via Zoom. This event is facilitated by members of the parish's Restorative Justice Group and will feature members of the LGBTQ ministry sharing stories about what it is like to be queer in the Catholic Church. For more information and to RSVP, visit the event's Facebook page.
Monday, May 3
The Capital Pride Interfaith Service Planning Meeting is tonight at 6 p.m. via Zoom. Planning meetings take place on the first Monday of every month between March and May. Visit thedccenter.org for details.
Trans Activist Charley Burton shares his story at the Recovery from Alcohol and Drug Addiction session of the May is Trans series tonight at 8 p.m. via Zoom. All are welcome to this session on experiencing addiction and recovery. For more information, visit mayistransdc.com.
Tuesday, May 4
The May is Trans month series continues tonight at 7 p.m. with a virtual discussion with the transmen and transmasculine communities. This discussion is hosted by Mavrick Hill and includes panelists Sam Davis, Luckie Fuller and August K. Clayton. Also at 7 p.m. is a community discussion for transwomen and transfeminine folks with panelists Sharon-Franklin Brown, Diana Feliz Oliva and Bianca Humady Rey. Both discussions are followed by a Q&A. For more information and to RSVP, visit mayistransdc.com.
East City Bookshop presents "Finding Junie Kim" author Ellen Oh in conversation with Hena Khan and Linda Sue Park tonight at 7 p.m. Oh is also the president and founder of We Need Diverse Books, and this book shows the strength of a young girl who experiences racism in middle school but is inspired by her mother's real-life experiences during the Korean War. Registration is required to attend this event. For more information, visit the event's Facebook page.
Wednesday, May 5
May is Trans presents Stop killing Us! Now this has got to Stop, a panel discussion about ongoing violence against the transgender communities. More information is available at mayistransdc.com.
BookMen DC meets tonight at 7:30 p.m. via Zoom. This informal group of men meets the first and third Wednesdays monthly for about an hour to discuss gay literature. Most members live in or near D.C., but visitors and those from outside the area are welcome to join the discussion. More information is available at bookmendc.blogspot.com.
The D.C.-area Transmasculine Society hosts a virtual social hour today at 8 p.m. Participants do not have to be in the DC area to join, and the event is open to all trans, nonbinary and gender diverse individuals aged 17 and up. For more information, visit dcats.org/socialhour.
Thursday, May 6
The Asian Pacific Islander Queer Support Group is tonight at 7 p.m. via Zoom. This support group for the API queer community meets the first Thursday of every month and is co-sponsored by the Asian Pacific Islander Queer Society DC and Asian Queers United for Action. For more information, visit thedccenter.org or email [email protected] to join the meeting.
May is Trans hosts a mental health in the transgender community discussion tonight at 7 p.m. Details on this session are available at mayistransdc.com.
Out/Spoken 2021 streams live worldwide May 14
LGBTQ storytelling event hosted by Rayceen Pendarvis and Krylios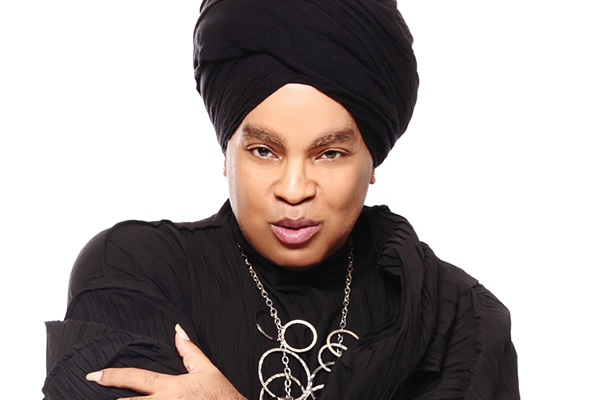 Story District and Team Rayceen Productions present the 11th annual Out/Spoken 2021 on Friday, May 14 at 8 p.m. via livestream from Union Stage (740 Water Street S.W.).
Tickets are $20 for this LGBTQ storytelling event hosted by Rayceen Pendarvis and The Ask Rayceen Show Announcer Krylios. Ticketholders can access the live show and the recording for a 24-hour period.
This year's program honors the District's Pride celebrations, including Capital Pride, DC Black Pride, Capital Trans Pride, DC Latinx Pride, Youth Day and Silver Pride.
Story District's mission is to teach and showcase the art of autobiographical storytelling in order to inspire, connect and build a diverse community of voices in the D.C. area and beyond.
For tickets and information, visit unionstage.com or storydistrict.org.
Press symposium explores role of media in covering presidency
Virtual event's panelists include White House Press Secretary Psaki and the Blade's Chris Johnson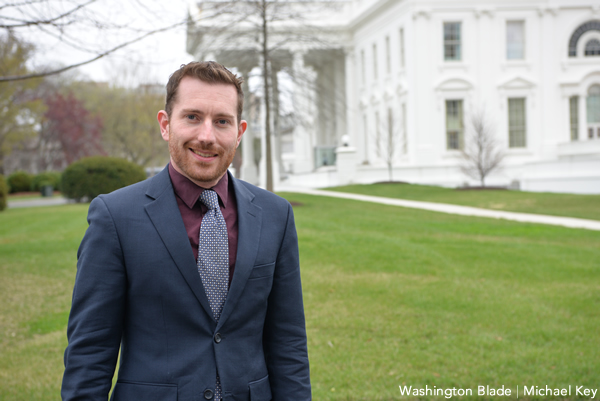 The Georgetown Institute of Politics and Public Service and the White House Correspondents' Association host "The Press, The Presidency and Trust," on Wednesday, May 5, beginning at 11:30 a.m.
This virtual three-panel symposium explores the important role of the media in covering the presidency. Topics include previous challenges, diversity and the way forward.
Panel 1 features former and current White House correspondents and press secretaries discussing the evolving norms and challenges shaping their relationship. Panel 2 focuses on diversity in the briefing room and panelists include Yamiche Alcindor from PBS NewsHour, Janet Rodriguez from Univision, Seung Min Kim from The Washington Post and Chris Johnson from the Washington Blade.
Panel 3 panelist Jen Psaki, Biden-Harris Administration White House Press Secretary, discusses lessons from past administrations and their relationship with the press moving forward.
To register for this virtual event, visit bit.ly/TrustSymposium or visit politics.georgetown.edu/trust.