60 minutes airs story on Trans healthcare, raises concern for advocates
We were concerned that the groups that oppose transgender people might try to weaponize our story and use it against transgender people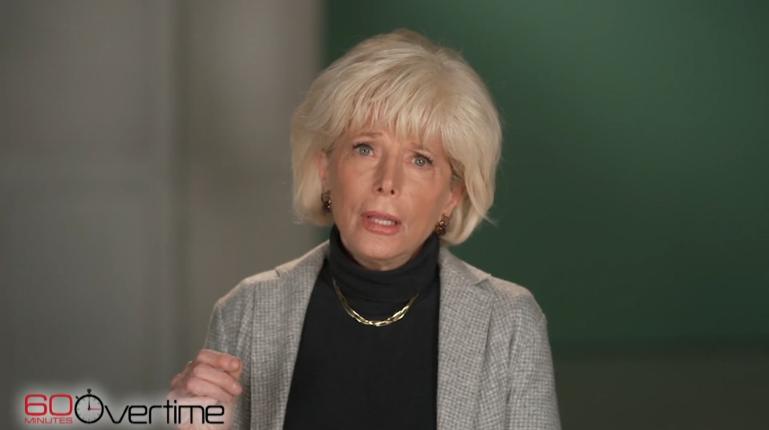 NEW YORK – CBS News 60 minutes correspondent Lesley Stahl reported on the health care challenges facing the transgender community this week, although a portion of her reporting also covered those individuals who have detransitioned, a subject that has been politicized by anti-LGBTQ groups such as the Heritage Foundation, the Alliance Defending Freedom, and others opposed to Trans rights.
In a piece including the accompanying video report published by CBS News Sunday on 60 Minutes Overtime, Stahl related that she cannot remember another story she has worked on at 60 Minutes where comments and criticisms began surfacing from advocates before the piece aired.
"We were concerned that the groups that oppose transgender people might try to weaponize our story and use it against transgender people," she said. "Some of the activists who reached out to us told us they were worried about it too. Our story was really about health care. And we wanted to keep it focused on health care and not make it a political story."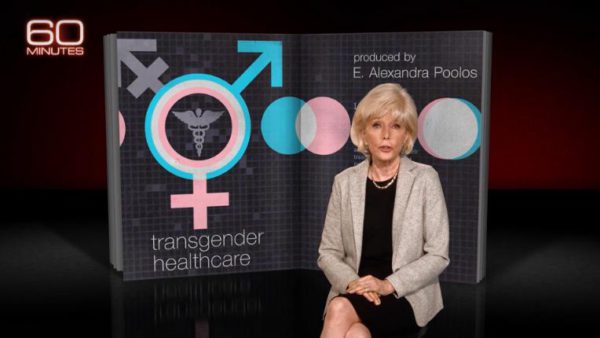 Alphonso David, the president of the Human Rights Campaign (HRC), told Stahl he was concerned that reporting on those who choose to detransition could be "taken out of context [and] could further victimize and marginalize" the transgender community.
"Bringing a story to light about detransitioning without talking about the vast majority of people who positively transition, would cause concern because it sends a message," David said. "We need to also elevate the positive stories of people who successfully transition."
Dr. Lee Savio Beers, a pediatrician, professor, and the president of the American Academy of Pediatrics Stahl it's vital to "help dispel the myths about what gender-affirming care is and isn't."
"I also think it's really important, no matter how we do it, and in whatever setting, to make sure that we send a message to transgender youth and gender-diverse youth and their families that they matter, that their experiences matter, that we care about them and we want them to get the best medical care, we want them to get the best education, we want them to get the best support from their families and their communities," Beers said during the interview." And I think that has to be our north star."
CBS 60 minutes broadcast segment via CBS News website here:
https://www.cbsnews.com/news/transgender-health-care-60-minutes-2021-05-23/
CBS News 60 Minutes Overtime with further discussion and context here:
https://www.cbsnews.com/news/60-minutes-transgender-health-care-issues-2021-05-23/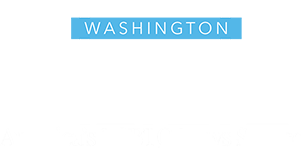 Trans woman Lehlogonolo Machaba makes it to top 30 Miss SA
The first transgender woman to officially enter the South African Beauty Pageant, has made the first cut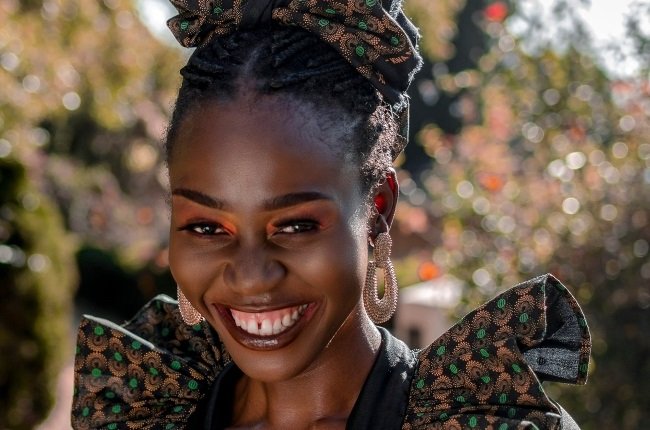 By Kelli Busey | MAHIKENG, NW, South Africa – Lehlogonolo Machaba, The first transgender woman to officially enter the South African Beauty Pageant, has made the first cut joining 29 gorgeous women as a top 30 semi-finalist.
Lehlogonolo Machaba, the only contestant from the North West, wrote in an Instagram post "I am proud to announce that I have OFFICIALLY made it to the #Top30 of #MissSA2021 thanks to all of you. This journey has been nothing but a great one and all of you have made this worthwhile. I will continue to push for change and acceptance of everyone in the LGBTQI+ community and being the first EVER TransWoman in the competition I can declare that by the grace of God TOP 15 here we come. Look out for all the information regarding voting on my next posts and Instagram stories. @official_misssa "
Editor's note: If you are from South Africa you can vote, for a fee, as a fifth judge by clicking here.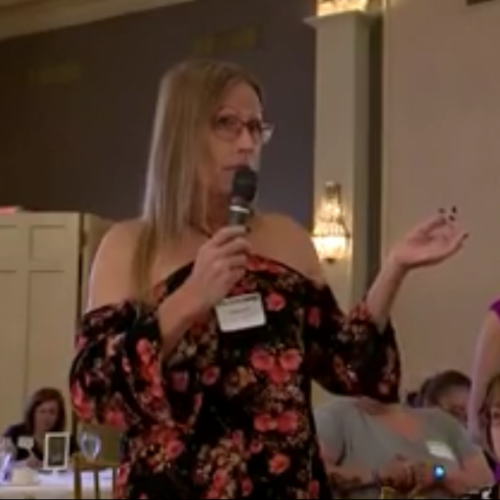 Kelli, Busey is the managing editor at Planet Transgender
The preceding article was originally published by Planet Transgender and is republished by permission.
One non-binary person's perspective on how to transition thoughtfully and safely
Q and A: Transitioning and its long-term impact
Miami and Baltimore– Urban Health Media Project reporter Vanessa Falcon, a high school student in Miami, interviewed Arin Jayes, 30, of Baltimore, about his gender identity journey and experience transitioning to a non-binary trans man. Jayes, a behavioral health therapist, is also an urban farmer and embroidery artist.
Q: How was your transitioning process? Was it overall very difficult? Why? How long did it last?
A: As a non binary person, I have a flexible view of how individuals develop their gender identity. It's something that may evolve throughout a person's lifetime, based on experiences; changes in personal values and relationships; bodily changes; and other factors. Gender identity also intersects and interacts with many other identities, such as race, ethnicity, physical ability or disability, sexual orientation and class.
For many trans folks, the gender transition process is lifelong and never-ending! Pronouns can change multiple times (hence the "pronoun check" posts we see on Facebook). Similarly, physical changes or adjustments may happen over years, instead of all at once. I mention this before bringing up my own story because it is important to normalize the idea of flexible, changing genders. After all, gender is a social construct designed to categorize people. When we view gender on a continuum, we can recognize a galaxy of gender journeys that a person can take.
My own transition is a prime example. I came out as genderqueer in 2012, and used "they/them" pronouns exclusively. In 2015, after further introspection, I realized that I wanted to live in a more masculine body. I came out to my family and friends as a non-binary trans man, using "he" pronouns and physically transitioning. I made this decision with the understanding that I wasn't transitioning because I identified as a "man" per se, but that I felt more comfortable in a body that had more masculine characteristics. Since physically transitioning seven years ago, I've passed as male about 90% of the time. (Masks can sometimes make passing complicated for trans folks!) When people ask me nowadays what my gender is, I just say "non-binary," and that my pronouns are "he or they — either as fine." I am leaning into presenting as femme or as masc as I want on any given day, and being as gay as I want. It can be tempting to present in a way that is more conventionally masculine or feminine, because sometimes it is just easier (fewer questions, comments, or worse). But if COVID-19 has taught me anything, it is that time is not guaranteed, and we must consider what makes life worth living, and embrace it. Every time Pride Month rolls around, I recommit to my true self. But this year it feels all the more important.
Q: Throughout the transitioning journey, many clients are informed of possible negative side effects. Despite hearing about them, you still decided to transition. Why?
A: Deciding to transition was one of the most important and difficult decisions I have ever made. Like many trans people, I didn't initially know what being transgender meant. I had to do a lot of research, introspection and support group work before I realized that being transgender described how I felt. When deciding whether to physically transition, a person can do research about the changes that they may experience, talk to other people that have gone through similar changes, and seek individual or group therapy for support. I decided to physically transition after weighing my options based on the information that I gathered, the changes that I wanted, and my financial budget.
Luckily, there is a lot of information and help available. Trans folks are resourceful, and do a lot to support and inform our communities. For example, there are numerous databases developed by trans people for trans people that allow you to review different surgeons or healthcare providers; compare photos or results of surgeries; and share resources and educational information about physically transitioning. Many community mental health centers have legal clinics that help people navigate the name and gender marker change process.
One side effect that I didn't entirely understand until after I transitioned was the significant impact that being transgender has on how we navigate the world. It affects where we go to school and receive healthcare, even which streets we choose to walk down late at night. On a job interview, we often feel the need to consider, "Will people here be accepting of me? Will there be a restroom that I can safely use?" As a white and masculine-adjacent person, my navigation of the world is privileged based on systems of white supremacy. I will not for a second forget the trans women of color who paved the way for us to demand justice; their leadership — and that of their successors in our movements — must be recognized.
Q: Did you have, or do you currently have, any regrets about transitioning?
A: What I think this question is getting at is, "How do you know you're sure?" This was a question that I asked myself many times as I considered making irreversible (or at least, not easily reversible) changes to my body. My answer to that is: I didn't truly know it was right until after I did it. That may seem radical or scary. One may ask, "Why on earth would you do something so permanent if you weren't sure?" But It took a leap of faith. And, as someone who has been there, I can say that if it doesn't feel right, you know. It is important to trust yourself and your bodily autonomy. Also, if you decide to stop your physical transition, you don't need to think of it as "de-transitioning." The path of your gender journey is unique to you. You call the shots.
Q: How has transitioning helped you and your image of yourself? How has it affected your self-esteem and mental health?
A: Much of what is written about trans people focuses on the challenges of being trans. While I said that deciding to transition was one of the most important and difficult decisions I ever made, it was also one of the best ones I ever made. I love being trans! Trans people are unique, creative, and resilient. Trans culture is rooted in grassroots community organizing. It is humbling to think of all the amazing thinkers, writers, and artists who walked this journey. I have had the privilege to meet a lot of amazing trans people who remind me of the power of our community.
Q: What advice would you give to other people who want to follow the path you did?
A: Despite what society tells you about bodies and gender, there are no rules! You don't have to justify or explain to anyone your decision to transition. You're in the driver's seat. Your body belongs to you and no one else. You will live in your body for the rest of your life. Therefore, you get to decide on what terms you will occupy it.
This article is part of our 2021 Youth Pride Issue in partnership with Urban Health Media.
Even before COVID, LGBTQ+ youth faced a high risk of homelessness. The pandemic only made things worse.
Trans woman shares her journey from homelessness to hope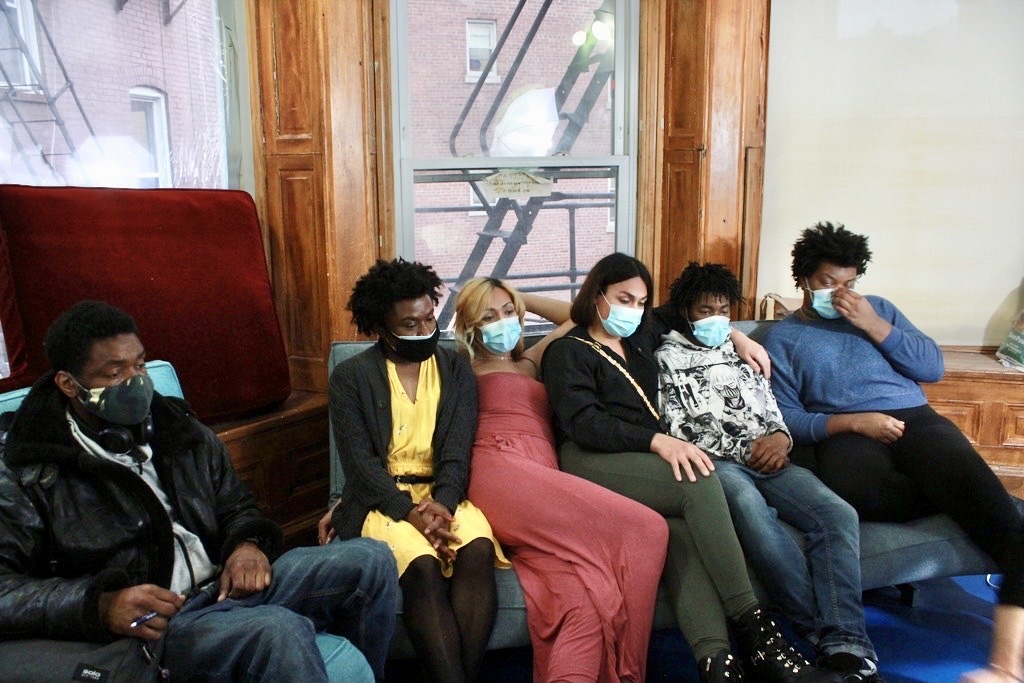 Squashed between friends on a plush couch at a shelter for homeless LGBTQ+ young people, Jada Doll talked about what happened after she began to express her identity as a transgender woman.
She moved in with her boyfriend when she was a senior in high school. But Doll – that's the name she chose – said her family refused to let her back into their Manassas, Va. home when the couple broke up. The reason, said Doll: She had begun to identify as a female. She wound up in the nearby woods that became her home for almost three years.
"When it was raining,'' the 22-year-old said in a recent interview, "I couldn't feel my toes."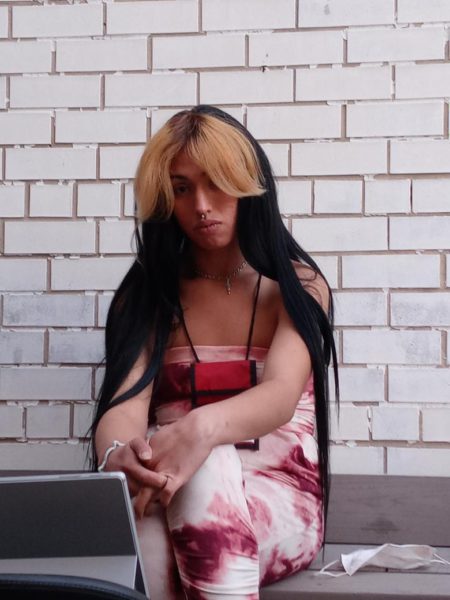 Before the pandemic, LGBTQ+ youth had a higher risk of homelessness and the health problems that come with it – from nagging toothaches to life-long trauma.
Then COVID-19 forced families to stay home together, exacerbating the domestic conflicts over gender and sexuality that have driven some young people into the street.
Casa Ruby, the shelter that Doll entered, reports a 60% increase in clients in the past year. The non-profit in the Dupont Circle neighborhood offers housing, preventative healthcare and social services to LGBTQ+ youth.
Many of the new homeless had no choice. Violence against LGBTQ+ youth often ''starts at home,'' said Keith Pollard, a case manager at Supporting and Mentoring Youth Advocates and Leaders (SMYAL), a Washington non-profit that shelters about three dozen homeless LGBTQ+ youth. About 95 percent of SMYAL residents were thrown out because of their sexuality or gender identity.
Doll said she felt her family ganged up against her when she started to identify as a trans female. That, Pollard said, is a familiar story: "It starts with not being able to explore gender, with 'Mom caught me with a skirt on' or 'Mom caught me with makeup on and put me out.'''
'They see you as a prostitute'
Being homeless can lead to a multitude of health and safety issues, but LGBTQ+ youth face unique, additional challenges.
Fear of violence looms over their heads, both on the street and in public shelters. Some shelters, Doll said, are "like jail. Other residents, she said, "can hurt us, and they don't care if they hurt us."
Sexual assault is an even larger worry. "They can also rape you in a shelter,'' said another resident of Casa Ruby who calls herself Raven Queen.
Such fears are founded, according to Tearra Walker, who has lived in shelters and now helps find housing for the homeless. Some older shelter residents are sexual predators, she said, and young LGBTQ+ people "can get caught up in someone's web."
The streets can be even worse. Doll said insults are hurled at LGBTQ+ youth — "They see you as a prostitute.'' In fact, said SMYAL's Pollard, many of these young people resort to ''survival sex'' to secure a place to sleep at night.
"Once you're out there on the street past four hours, you gonna be losing it,'' said Nicholas Boyd, a Casa Ruby resident. "You gotta find someone to talk to, someone to socialize with, because the feeling of aloneness is scary."
Physical health suffers as well. Pollard said that when young people come in off the street, they're often malnourished or underweight, because "they're just eating anything they can get their hands on.'' That, plus lack of sleep, can also lead to attention deficits, mood disorders or suppressed immunity to disease and infection. Many suffer from sexually transmitted diseases and infections, including HIV, he said.
For more than two years, Doll lived under a canopy of trees, protected from the elements only by flimsy tents. Hygiene and privacy were the first casualties; she recalled having to use a water bottle to shower "with everyone watching."
She ate "just about anything, like, raw stuff." She neglected to brush her teeth. She suffered insomnia and panic attacks that continued even in the safe haven of Casa Ruby.
Brian Klausner, medical director of community population health at WakeMed hospital in Raleigh, N.C., works with the chronically homeless through a partnership with a local federally-funded health care clinic. He said their average life expectancy is about 50 (compared to 79 years for all Americans). The homeless are more likely to have suffered childhood traumas — sexual abuse, incarcerated parents, drug use in the home — which increase the risk of health issues such as heart disease, cancer, stroke and suicide, said Klausner, a primary care physician. And homelessness itself exacts a cost.
The pandemic has upped that cost. As a result of COVID restrictions, Pollard said, his organization saw an increase in drug and alcohol use as well as physical and verbal altercations: "A lot of folks were doing things that were risky, (like) going outside without a mask, interacting with large groups of people, because they could not take the isolation.''
'A lot to handle'
Olivia Rodriguez-Nunez said that when her older sister threatened to attack her because she'd begun to identify as a trans woman, their mother flew from Bolivia to Washington to intervene – on the side of the older sister, to "kick me out.''
Rodriguez-Nunez's sister, Mariela Demerick, said in a phone interview that she blames Olivia – who she calls "Mark" – for being abusive and three months behind on rent. Their mother flew up "to come set order to this home," she said.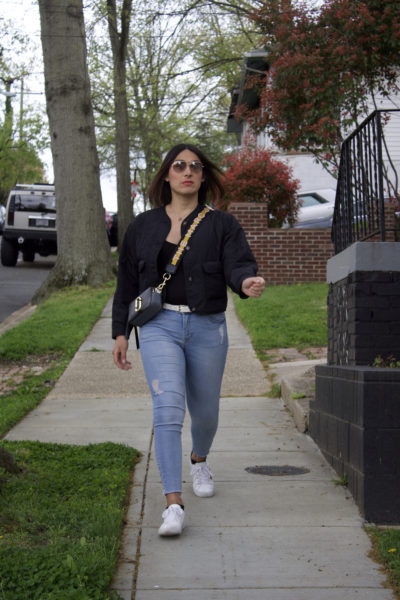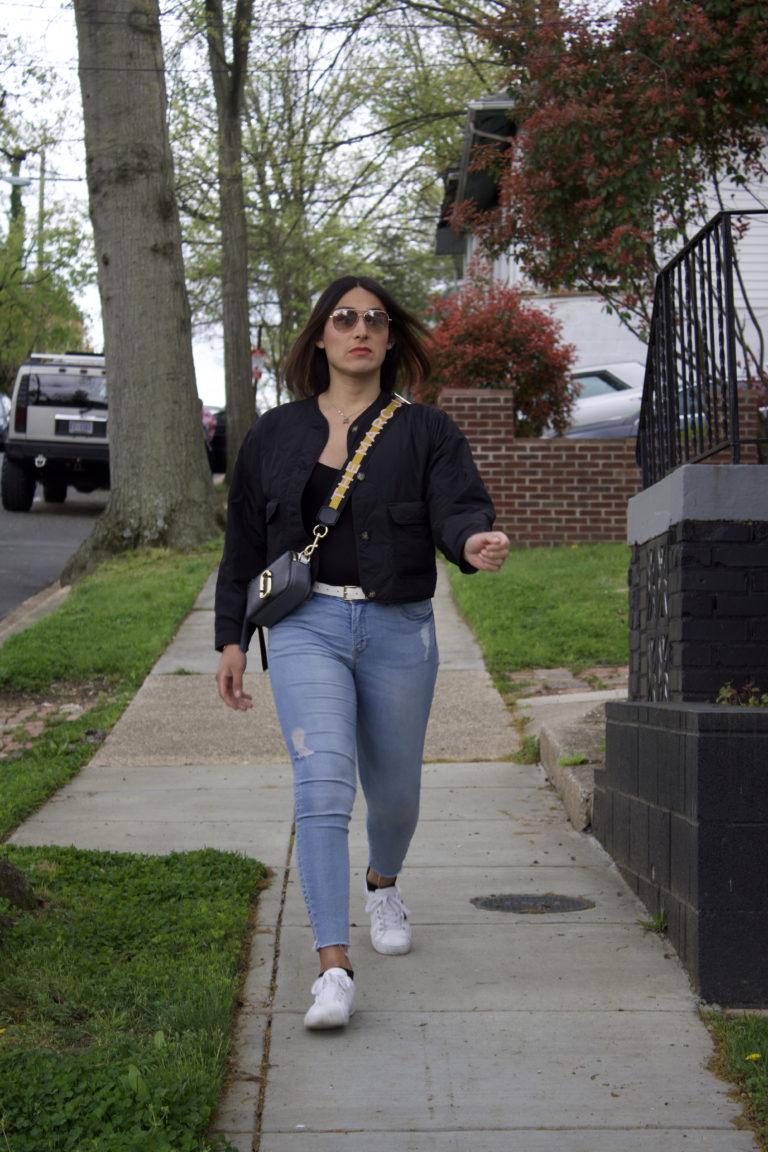 Demerick insisted that "it had nothing to do with his choice of sexuality," but declined to call Olivia by her preferred name and pronouns and blamed hormones for making her sibling erratic.
"I've chosen to remove Mark out of my life." she said.
Rodriguez-Nunez said she fled her family home in the Columbia Heights neighborhood because "having two people gang up on me, it was a lot to handle,'' But she felt safe at Casa Ruby, which aims to be more than a shelter, but also a home where queer, transgender and gender non-conforming people can escape fear of discrimination, harassment and violence. Above all, places like Casa Ruby and SMYAL try to offer the one thing their young clients often lack: consistency.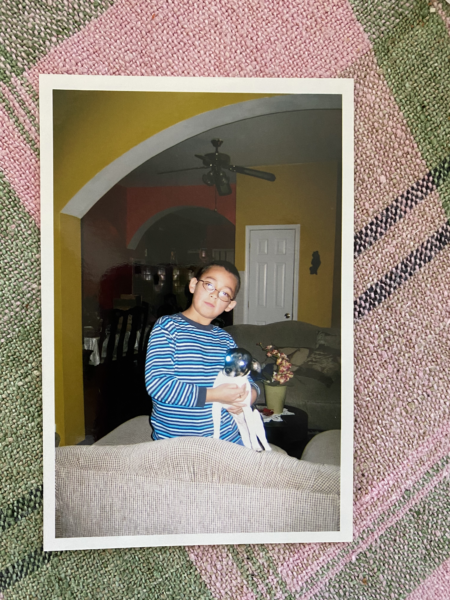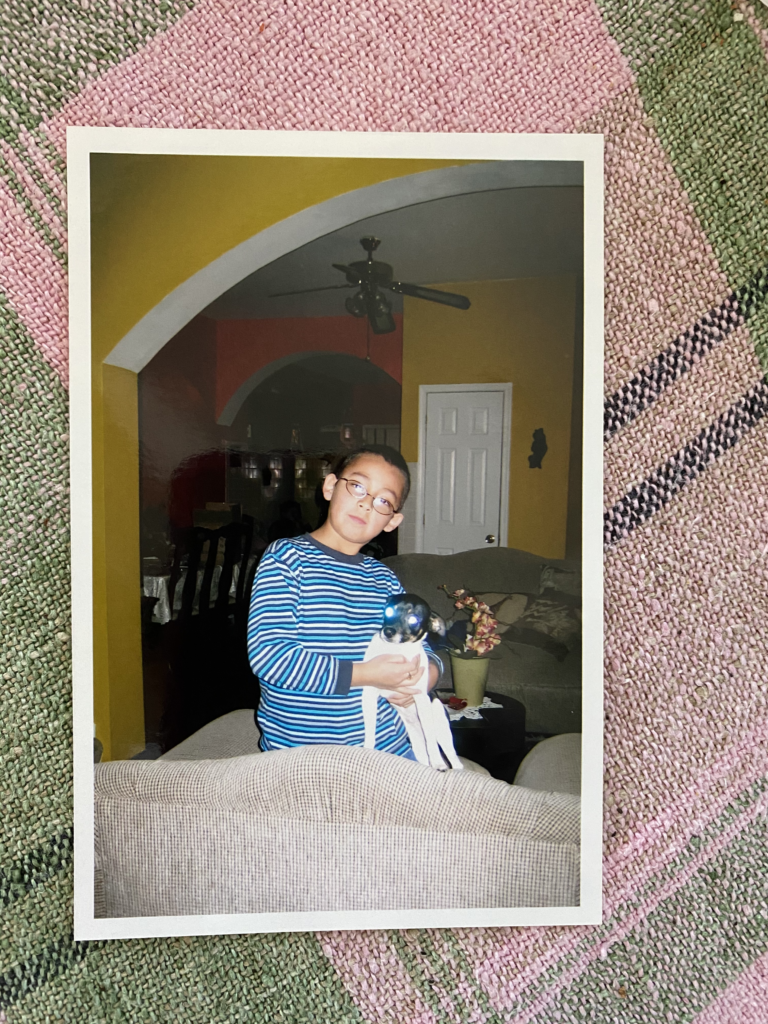 Doll is now living in a transitional apartment provided by SYMAL, while Rodriguez-Nunez was referred to a transitional group home run by the Wanda Alston Foundation.
"Our folks have had a lot of people give up on them,'' Pollard said. "Parents or guardians give up on them because they don't agree with their sexuality or gender identity and kick them out.'' Teachers,foster parents or group homes also give up on kids, sometimes, he said, "just because they're troubled.''
"Here at Casa Ruby, it is very welcoming,'' said Raven Queen. "Everyone can live their own life. They can be who they want."
Tagline: Gandluri and Johnson are high school students at Our Lady of Good Counsel High School and The Baltimore Polytechnic Institute in Baltimore. They were participants in Urban Health Media Project's workshop, "Home Sick: How Where We Live Impacts Health" in Spring of 2021. UHMP student reporters Anthony Green, Malaya Mason, Noah Pangaribuan and Diamond LaPrince contributed to this story.