Even before COVID, LGBTQ+ youth faced a high risk of homelessness. The pandemic only made things worse.
Trans woman shares her journey from homelessness to hope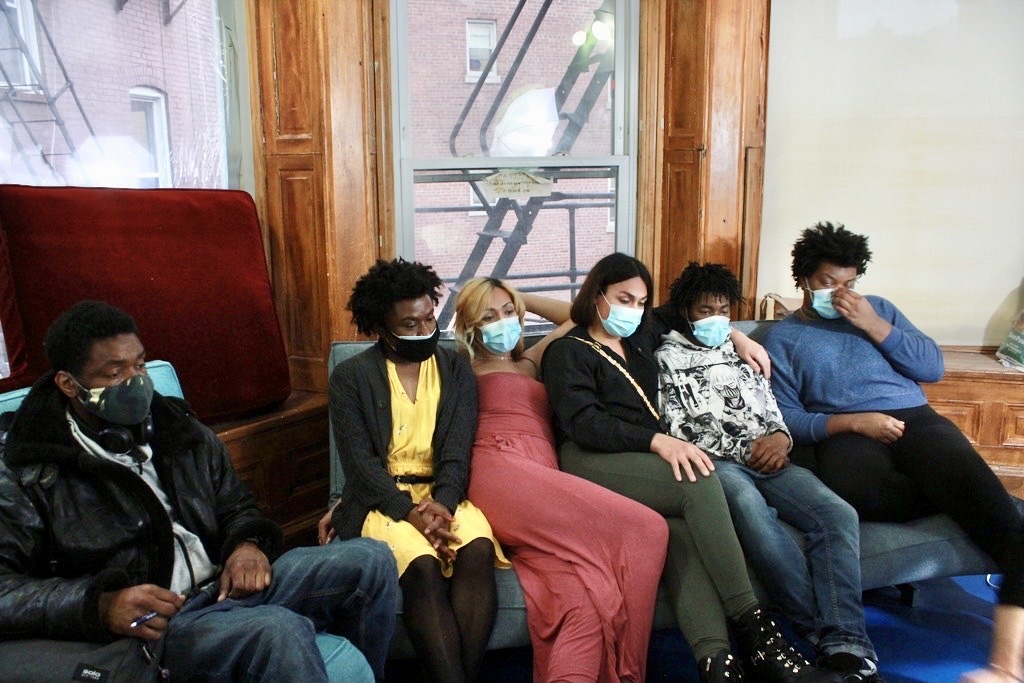 Squashed between friends on a plush couch at a shelter for homeless LGBTQ+ young people, Jada Doll talked about what happened after she began to express her identity as a transgender woman.
She moved in with her boyfriend when she was a senior in high school. But Doll – that's the name she chose – said her family refused to let her back into their Manassas, Va. home when the couple broke up. The reason, said Doll: She had begun to identify as a female. She wound up in the nearby woods that became her home for almost three years.
"When it was raining,'' the 22-year-old said in a recent interview, "I couldn't feel my toes."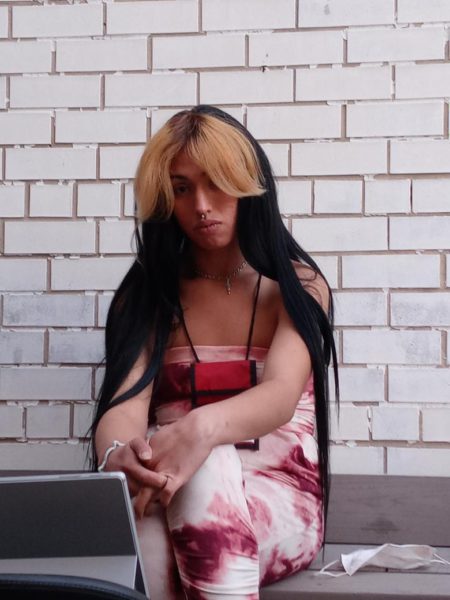 Before the pandemic, LGBTQ+ youth had a higher risk of homelessness and the health problems that come with it – from nagging toothaches to life-long trauma.
Then COVID-19 forced families to stay home together, exacerbating the domestic conflicts over gender and sexuality that have driven some young people into the street.
Casa Ruby, the shelter that Doll entered, reports a 60% increase in clients in the past year. The non-profit in the Dupont Circle neighborhood offers housing, preventative healthcare and social services to LGBTQ+ youth.
Many of the new homeless had no choice. Violence against LGBTQ+ youth often ''starts at home,'' said Keith Pollard, a case manager at Supporting and Mentoring Youth Advocates and Leaders (SMYAL), a Washington non-profit that shelters about three dozen homeless LGBTQ+ youth. About 95 percent of SMYAL residents were thrown out because of their sexuality or gender identity.
Doll said she felt her family ganged up against her when she started to identify as a trans female. That, Pollard said, is a familiar story: "It starts with not being able to explore gender, with 'Mom caught me with a skirt on' or 'Mom caught me with makeup on and put me out.'''
'They see you as a prostitute'
Being homeless can lead to a multitude of health and safety issues, but LGBTQ+ youth face unique, additional challenges.
Fear of violence looms over their heads, both on the street and in public shelters. Some shelters, Doll said, are "like jail. Other residents, she said, "can hurt us, and they don't care if they hurt us."
Sexual assault is an even larger worry. "They can also rape you in a shelter,'' said another resident of Casa Ruby who calls herself Raven Queen.
Such fears are founded, according to Tearra Walker, who has lived in shelters and now helps find housing for the homeless. Some older shelter residents are sexual predators, she said, and young LGBTQ+ people "can get caught up in someone's web."
The streets can be even worse. Doll said insults are hurled at LGBTQ+ youth — "They see you as a prostitute.'' In fact, said SMYAL's Pollard, many of these young people resort to ''survival sex'' to secure a place to sleep at night.
"Once you're out there on the street past four hours, you gonna be losing it,'' said Nicholas Boyd, a Casa Ruby resident. "You gotta find someone to talk to, someone to socialize with, because the feeling of aloneness is scary."
Physical health suffers as well. Pollard said that when young people come in off the street, they're often malnourished or underweight, because "they're just eating anything they can get their hands on.'' That, plus lack of sleep, can also lead to attention deficits, mood disorders or suppressed immunity to disease and infection. Many suffer from sexually transmitted diseases and infections, including HIV, he said.
For more than two years, Doll lived under a canopy of trees, protected from the elements only by flimsy tents. Hygiene and privacy were the first casualties; she recalled having to use a water bottle to shower "with everyone watching."
She ate "just about anything, like, raw stuff." She neglected to brush her teeth. She suffered insomnia and panic attacks that continued even in the safe haven of Casa Ruby.
Brian Klausner, medical director of community population health at WakeMed hospital in Raleigh, N.C., works with the chronically homeless through a partnership with a local federally-funded health care clinic. He said their average life expectancy is about 50 (compared to 79 years for all Americans). The homeless are more likely to have suffered childhood traumas — sexual abuse, incarcerated parents, drug use in the home — which increase the risk of health issues such as heart disease, cancer, stroke and suicide, said Klausner, a primary care physician. And homelessness itself exacts a cost.
The pandemic has upped that cost. As a result of COVID restrictions, Pollard said, his organization saw an increase in drug and alcohol use as well as physical and verbal altercations: "A lot of folks were doing things that were risky, (like) going outside without a mask, interacting with large groups of people, because they could not take the isolation.''
'A lot to handle'
Olivia Rodriguez-Nunez said that when her older sister threatened to attack her because she'd begun to identify as a trans woman, their mother flew from Bolivia to Washington to intervene – on the side of the older sister, to "kick me out.''
Rodriguez-Nunez's sister, Mariela Demerick, said in a phone interview that she blames Olivia – who she calls "Mark" – for being abusive and three months behind on rent. Their mother flew up "to come set order to this home," she said.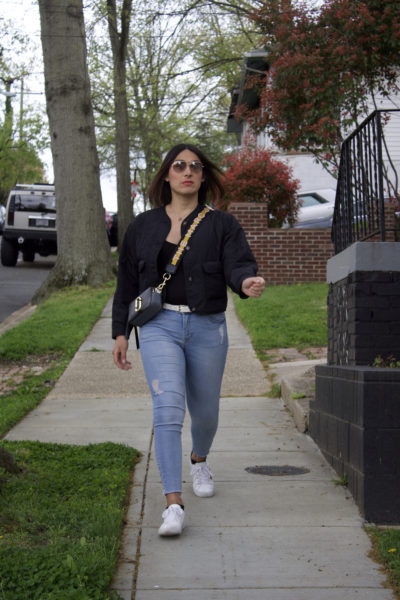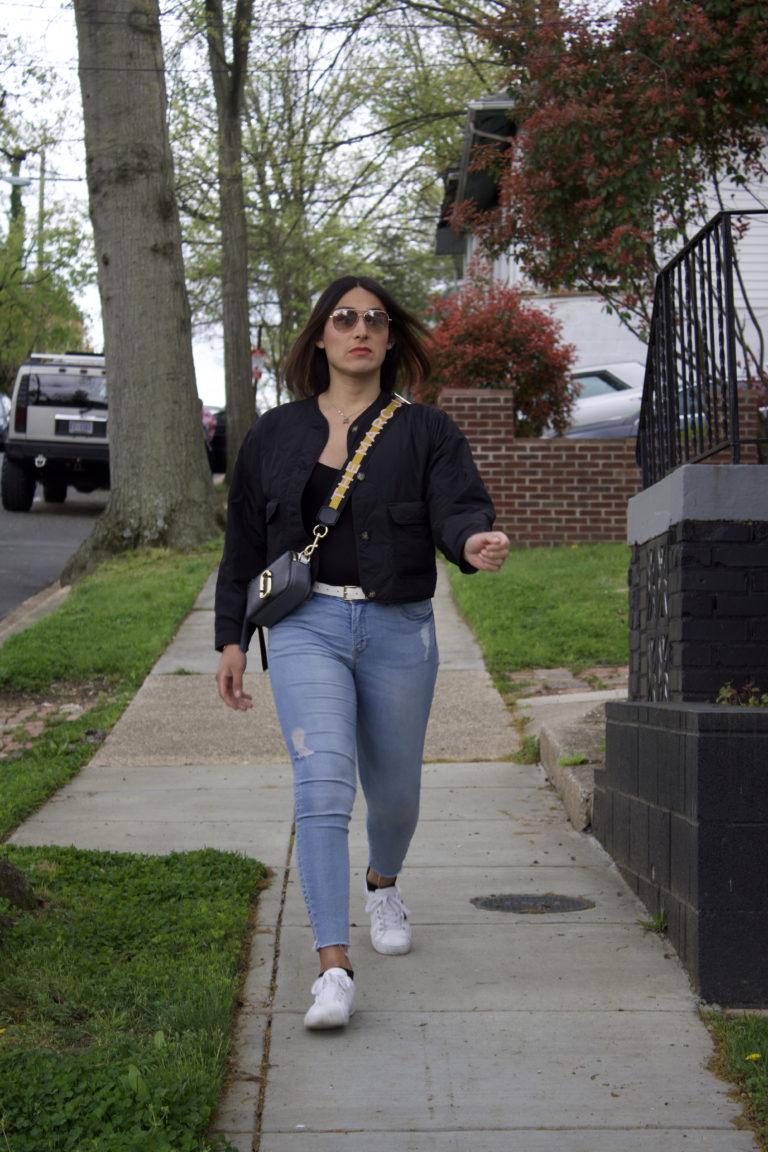 Demerick insisted that "it had nothing to do with his choice of sexuality," but declined to call Olivia by her preferred name and pronouns and blamed hormones for making her sibling erratic.
"I've chosen to remove Mark out of my life." she said.
Rodriguez-Nunez said she fled her family home in the Columbia Heights neighborhood because "having two people gang up on me, it was a lot to handle,'' But she felt safe at Casa Ruby, which aims to be more than a shelter, but also a home where queer, transgender and gender non-conforming people can escape fear of discrimination, harassment and violence. Above all, places like Casa Ruby and SMYAL try to offer the one thing their young clients often lack: consistency.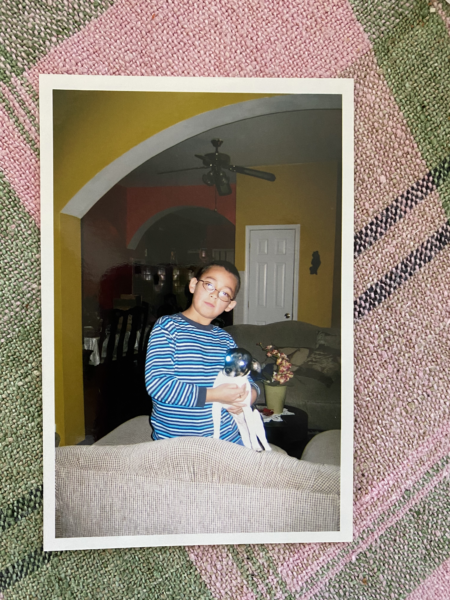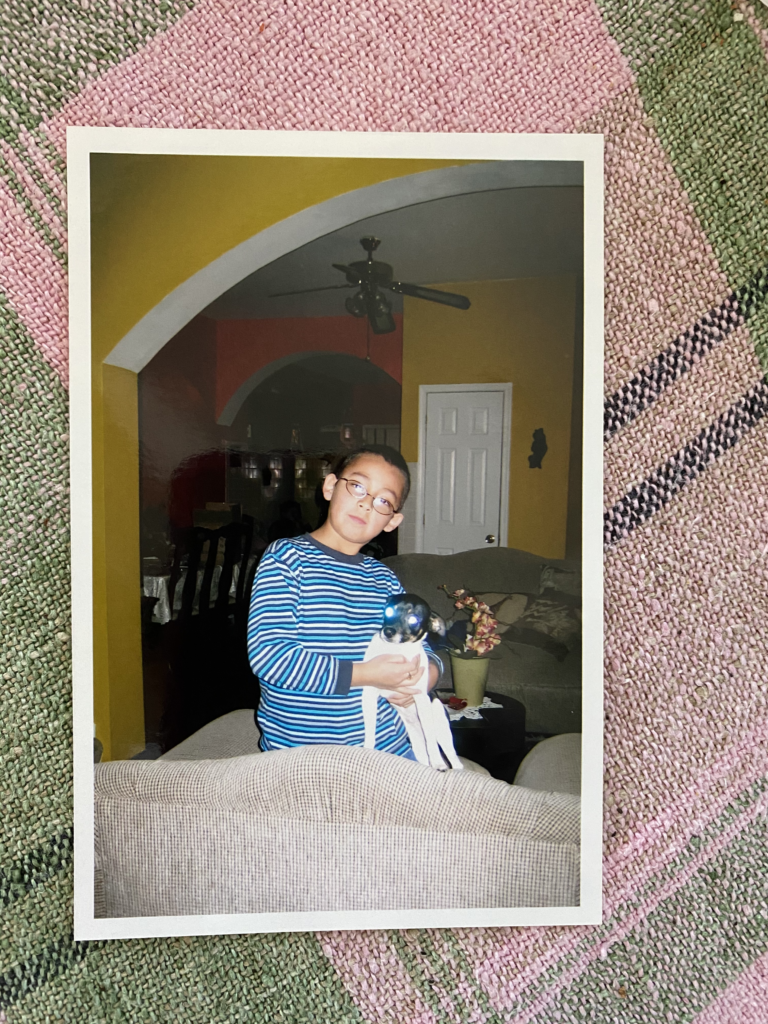 Doll is now living in a transitional apartment provided by SYMAL, while Rodriguez-Nunez was referred to a transitional group home run by the Wanda Alston Foundation.
"Our folks have had a lot of people give up on them,'' Pollard said. "Parents or guardians give up on them because they don't agree with their sexuality or gender identity and kick them out.'' Teachers,foster parents or group homes also give up on kids, sometimes, he said, "just because they're troubled.''
"Here at Casa Ruby, it is very welcoming,'' said Raven Queen. "Everyone can live their own life. They can be who they want."
Tagline: Gandluri and Johnson are high school students at Our Lady of Good Counsel High School and The Baltimore Polytechnic Institute in Baltimore. They were participants in Urban Health Media Project's workshop, "Home Sick: How Where We Live Impacts Health" in Spring of 2021. UHMP student reporters Anthony Green, Malaya Mason, Noah Pangaribuan and Diamond LaPrince contributed to this story.
Comings & Goings
Umana named associate with Gustafson Guthrie Nichol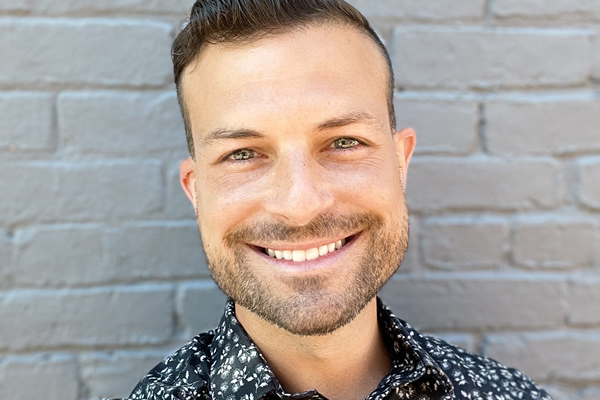 The Comings & Goings column is about sharing the professional successes of our community. We want to recognize those landing new jobs, new clients for their business, joining boards of organizations and other achievements. Please share your successes with us at: [email protected]. 
Congratulations to Wolfgang Umana on being named an associate with Gustafson Guthrie Nichol (GGN). He has been with them for more than five years and is currently its D.C. studio's office manager.
"I am honored to become GGN's newest Associate," Umana said. "I have the glorious privilege of supporting GGN's continuing dedication to progress, inclusion, social justice, sustainability, and beautification of the world we live in."
Umana also works with NBR Computer Consulting as an LLC Computer Technician consultant. He has experience in social media, communications, outreach, and technical services, and provides a dynamic approach to the fast-changing world of technology. NBR Computer Consulting, LLC is a gay-owned business. 
Umana has also served as D.C. Army National Guard Director of Environmental Affairs and with EMS Consultation Services.
He has his bachelor's in Environmental Science & Public Policy, Human and Ecosystem Response to Climate Change, from George Mason University.
Capital Pride bids for D.C. to host World Pride 2025
International event draws thousands of visitors
The Capital Pride Alliance, the group that organizes D.C.'s annual LGBTQ Pride events, announced on Sept. 21 that it has submitted a bid to host 2025 World Pride, the international Pride event that draws thousands of participants from throughout the world to the host city.
The announcement by Capital Pride says its bid to host the event in D.C. notes that the event, among other things, would commemorate the 50th anniversary of D.C.'s first LGBTQ Pride event in 1975, which began as a block party near Dupont Circle.
World Pride is licensed and administered by the international LGBTQ organization InterPride. The World Pride events themselves, which usually take place every other year, are organized by InterPride's member organizations such as Capital Pride Alliance.
The Capital Pride announcement notes that World Pride "promotes visibility and awareness of lesbian, gay, bisexual, transgender, intersex and queer (LGBTIQ+) issues on a global level." The announcement adds, "World Pride events include parades, marches, festivals and other cultural activities often enjoyed at Pride celebrations, along with other components such as a human rights conference and large-scale opening and closing ceremonies."
The InterPride website says the deadline for submitting a bid for the 2025 World Pride has passed. It says D.C.'s Capital Pride and Kaohsiung Pride, located in the large Taiwan port city of Kaohsiung, are the only two remaining cities in competition for hosting the 2025 World Pride.
Ryan Bos, Capital Pride's executive director, said InterPride was expected to make its decision on which of the two cities to select sometime in November of this year.
"A recent study conducted by Booz Allen Hamilton revealed that the annual Capital Pride Celebrations, during normal years, result in approximately $371 million in positive economic impacts to the region, a number that may be doubled if the organization is awarded the prestigious event," the Capital Pride statement says.
The 2021 World Pride took place earlier this year in Copenhagen, Denmark. The 2019 World Pride was held in New York City to commemorate the 50th anniversary of New York's Stonewall riots, which many activists consider the start of the modern LGBTQ rights movement.
InterPride says the 2023 World Pride will take place in Sydney, Australia.
Va. county supervisors back resolution against 'required' pronoun questions
Unanimous vote in Stafford County allows school defunding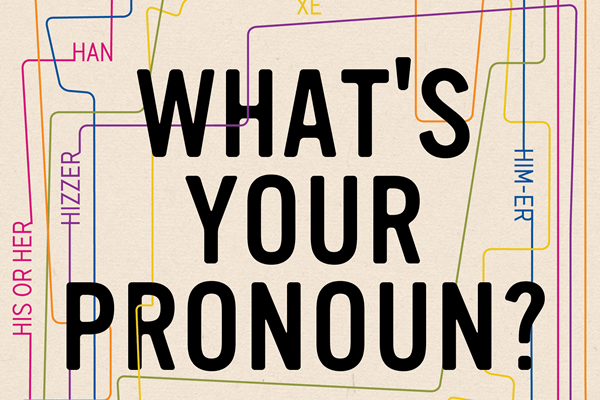 The Stafford County Board of Supervisors on Tuesday unanimously approved a resolution that gives it the authority to deny funds to schools that require students to give their pronouns and teach the 1619 Project and critical race theory.
The resolution denounces "the teaching of the 1619 Project and critical race theory (CRT) and related principles in Stafford County Public Schools," and states the board does not support Stafford County Public School students "being required to identify their chosen pronouns."

The approved document had been updated to change "requested" to give pronouns to "required."

Republican Supervisor Gary Snellings told the board he brought the resolution forward, which passed by a 6-0 vote margin, in response to communication from parents. One supervisor was not present.

Snellings called critical race theory "racism." He also called the New York Times' 1619 Project published on the 400th anniversary of the arrival of enslaved Africans to the Virginia colony a "theory."

Critical race theory is not taught in Virginia public schools, but a state law passed in 2020 requires local school boards to adopt policies that are more inclusive for transgender and non-binary students that follow, or exceed, guidelines from the state's Department of Education.

Snellings said the problem with preferred pronouns was in requiring students to give them. He said that was not in the governing Virginia law.

"This (resolution) does not eliminate anything. It just follows state law," Snellings said.

A Virginia court in July dismissed a lawsuit that challenged the Department of Education's guidelines for trans and non-binary students. Equality Virginia and the American Civil Liberties Union of Virginia were parties to the amicus brief in support of the protections.

"We are deeply disappointed that these adults made such a hateful decision for kids in the community," tweeted the ACLU of Virginia in response to the board's vote.