Even before COVID, LGBTQ+ youth faced a high risk of homelessness. The pandemic only made things worse.
Trans woman shares her journey from homelessness to hope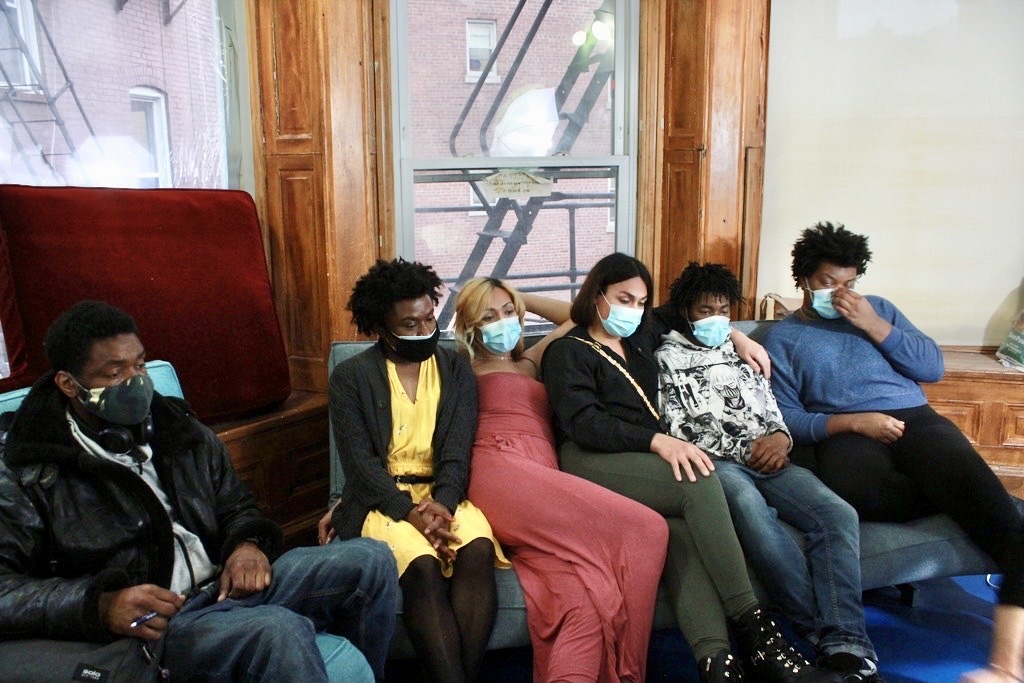 Squashed between friends on a plush couch at a shelter for homeless LGBTQ+ young people, Jada Doll talked about what happened after she began to express her identity as a transgender woman.
She moved in with her boyfriend when she was a senior in high school. But Doll – that's the name she chose – said her family refused to let her back into their Manassas, Va. home when the couple broke up. The reason, said Doll: She had begun to identify as a female. She wound up in the nearby woods that became her home for almost three years.
"When it was raining,'' the 22-year-old said in a recent interview, "I couldn't feel my toes."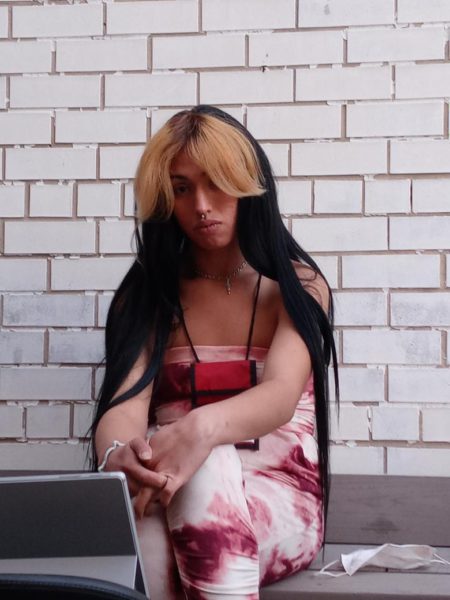 Before the pandemic, LGBTQ+ youth had a higher risk of homelessness and the health problems that come with it – from nagging toothaches to life-long trauma.
Then COVID-19 forced families to stay home together, exacerbating the domestic conflicts over gender and sexuality that have driven some young people into the street.
Casa Ruby, the shelter that Doll entered, reports a 60% increase in clients in the past year. The non-profit in the Dupont Circle neighborhood offers housing, preventative healthcare and social services to LGBTQ+ youth.
Many of the new homeless had no choice. Violence against LGBTQ+ youth often ''starts at home,'' said Keith Pollard, a case manager at Supporting and Mentoring Youth Advocates and Leaders (SMYAL), a Washington non-profit that shelters about three dozen homeless LGBTQ+ youth. About 95 percent of SMYAL residents were thrown out because of their sexuality or gender identity.
Doll said she felt her family ganged up against her when she started to identify as a trans female. That, Pollard said, is a familiar story: "It starts with not being able to explore gender, with 'Mom caught me with a skirt on' or 'Mom caught me with makeup on and put me out.'''
'They see you as a prostitute'
Being homeless can lead to a multitude of health and safety issues, but LGBTQ+ youth face unique, additional challenges.
Fear of violence looms over their heads, both on the street and in public shelters. Some shelters, Doll said, are "like jail. Other residents, she said, "can hurt us, and they don't care if they hurt us."
Sexual assault is an even larger worry. "They can also rape you in a shelter,'' said another resident of Casa Ruby who calls herself Raven Queen.
Such fears are founded, according to Tearra Walker, who has lived in shelters and now helps find housing for the homeless. Some older shelter residents are sexual predators, she said, and young LGBTQ+ people "can get caught up in someone's web."
The streets can be even worse. Doll said insults are hurled at LGBTQ+ youth — "They see you as a prostitute.'' In fact, said SMYAL's Pollard, many of these young people resort to ''survival sex'' to secure a place to sleep at night.
"Once you're out there on the street past four hours, you gonna be losing it,'' said Nicholas Boyd, a Casa Ruby resident. "You gotta find someone to talk to, someone to socialize with, because the feeling of aloneness is scary."
Physical health suffers as well. Pollard said that when young people come in off the street, they're often malnourished or underweight, because "they're just eating anything they can get their hands on.'' That, plus lack of sleep, can also lead to attention deficits, mood disorders or suppressed immunity to disease and infection. Many suffer from sexually transmitted diseases and infections, including HIV, he said.
For more than two years, Doll lived under a canopy of trees, protected from the elements only by flimsy tents. Hygiene and privacy were the first casualties; she recalled having to use a water bottle to shower "with everyone watching."
She ate "just about anything, like, raw stuff." She neglected to brush her teeth. She suffered insomnia and panic attacks that continued even in the safe haven of Casa Ruby.
Brian Klausner, medical director of community population health at WakeMed hospital in Raleigh, N.C., works with the chronically homeless through a partnership with a local federally-funded health care clinic. He said their average life expectancy is about 50 (compared to 79 years for all Americans). The homeless are more likely to have suffered childhood traumas — sexual abuse, incarcerated parents, drug use in the home — which increase the risk of health issues such as heart disease, cancer, stroke and suicide, said Klausner, a primary care physician. And homelessness itself exacts a cost.
The pandemic has upped that cost. As a result of COVID restrictions, Pollard said, his organization saw an increase in drug and alcohol use as well as physical and verbal altercations: "A lot of folks were doing things that were risky, (like) going outside without a mask, interacting with large groups of people, because they could not take the isolation.''
'A lot to handle'
Olivia Rodriguez-Nunez said that when her older sister threatened to attack her because she'd begun to identify as a trans woman, their mother flew from Bolivia to Washington to intervene – on the side of the older sister, to "kick me out.''
Rodriguez-Nunez's sister, Mariela Demerick, said in a phone interview that she blames Olivia – who she calls "Mark" – for being abusive and three months behind on rent. Their mother flew up "to come set order to this home," she said.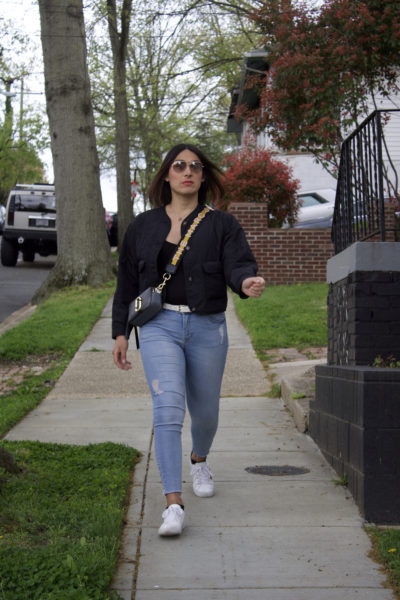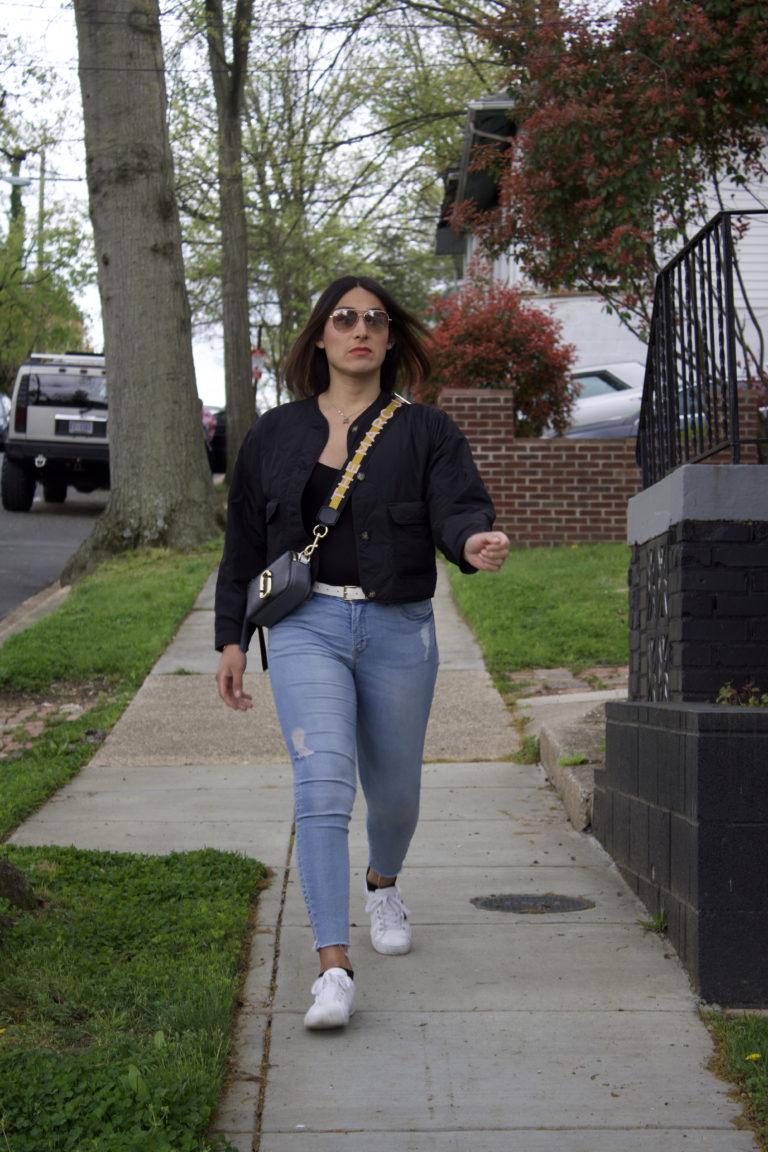 Demerick insisted that "it had nothing to do with his choice of sexuality," but declined to call Olivia by her preferred name and pronouns and blamed hormones for making her sibling erratic.
"I've chosen to remove Mark out of my life." she said.
Rodriguez-Nunez said she fled her family home in the Columbia Heights neighborhood because "having two people gang up on me, it was a lot to handle,'' But she felt safe at Casa Ruby, which aims to be more than a shelter, but also a home where queer, transgender and gender non-conforming people can escape fear of discrimination, harassment and violence. Above all, places like Casa Ruby and SMYAL try to offer the one thing their young clients often lack: consistency.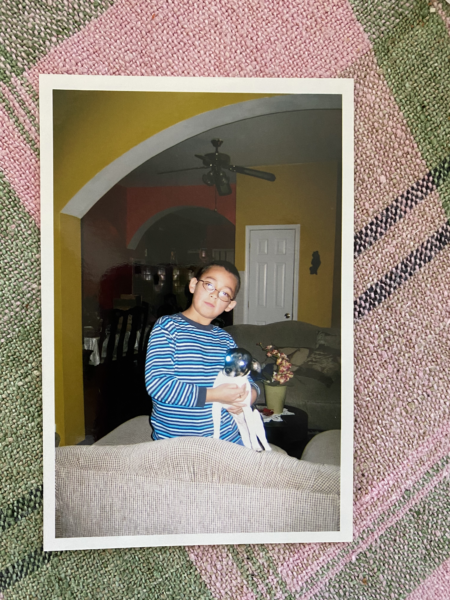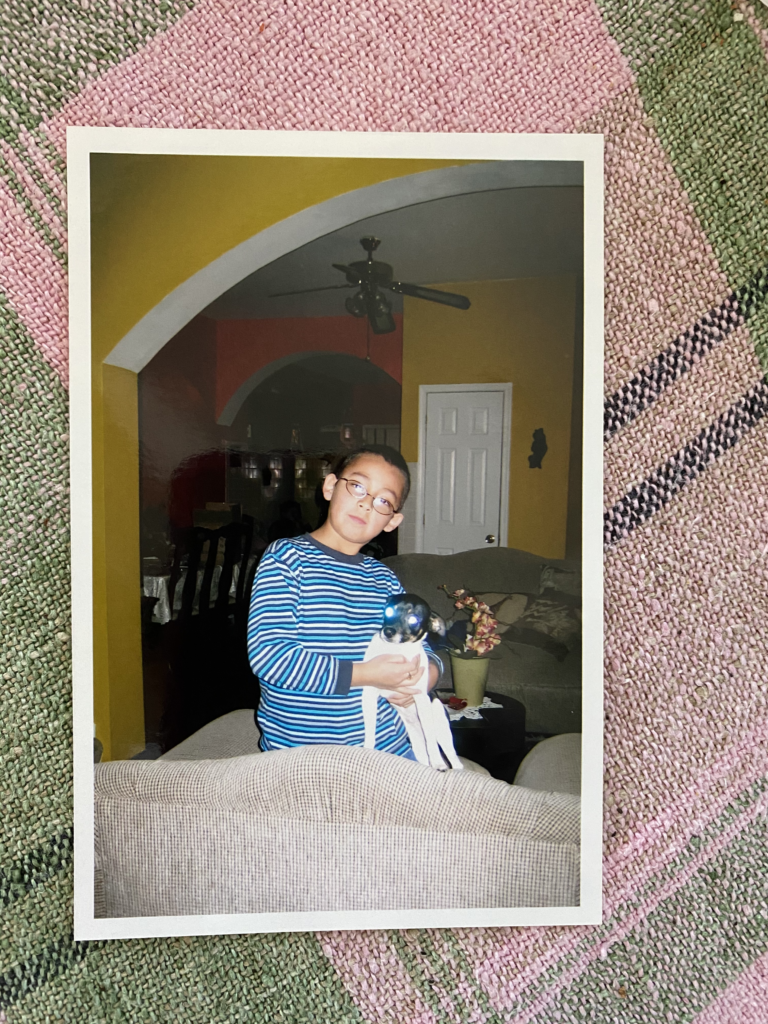 Doll is now living in a transitional apartment provided by SYMAL, while Rodriguez-Nunez was referred to a transitional group home run by the Wanda Alston Foundation.
"Our folks have had a lot of people give up on them,'' Pollard said. "Parents or guardians give up on them because they don't agree with their sexuality or gender identity and kick them out.'' Teachers,foster parents or group homes also give up on kids, sometimes, he said, "just because they're troubled.''
"Here at Casa Ruby, it is very welcoming,'' said Raven Queen. "Everyone can live their own life. They can be who they want."
Tagline: Gandluri and Johnson are high school students at Our Lady of Good Counsel High School and The Baltimore Polytechnic Institute in Baltimore. They were participants in Urban Health Media Project's workshop, "Home Sick: How Where We Live Impacts Health" in Spring of 2021. UHMP student reporters Anthony Green, Malaya Mason, Noah Pangaribuan and Diamond LaPrince contributed to this story.
AIDS Healthcare Foundation celebrates opening of new D.C. healthcare center
Ribbon-cutting marks launch of state-of-the-art facility on Capitol Hill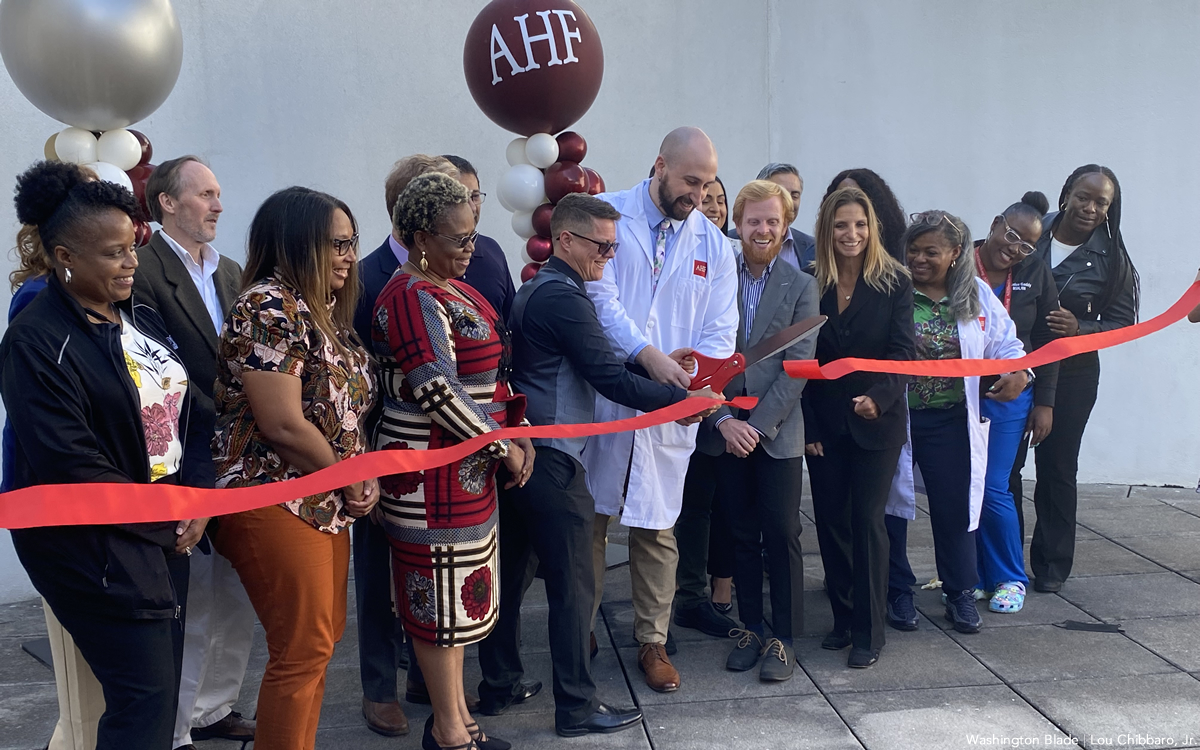 The AIDS Healthcare Foundation, the world's largest HIV/AIDS healthcare organization with its headquarters in Los Angeles, held a ribbon-cutting ceremony on Sept. 27 to mark the official opening of its Capitol Hill Healthcare Center.
The new center, which AHF describes as a state-of-the-art facility for the holistic care and treatment of people with HIV as well as a site for HIV prevention and primary care services, is located at 650 Pennsylvania Ave., S.E. a half block away from the Eastern Market Metro station.
A statement released by AHF says the Capitol Hill Healthcare Center will continue AHF's ongoing delivery of "cutting-edge medical care and services to patients regardless of insurance status or ability to pay." The statement adds, "The site also features a full-service AHF Pharmacy and will host Wellness Center services on Saturdays to offer STI testing and treatment."
The statement was referring to the testing and treatment for sexually transmitted infections. The D.C. Department of Health has said the highest number of STIs in the city have been reported for men who have sex with men.
Mike McVicker, AHF's Regional Director for its D.C., Maryland, and Virginia facilities, said the Capitol Hill center began taking patients in October of 2021 as AHF transferred its operations from its facility on Benning Road, N.E. about two miles from the Capitol Hill site. McVicker said the Benning Road site has now been closed.
AHF's second D.C. medical center is located downtown at 2141 K St., N.W. AHF operates three other extended D.C.-area health care centers in Falls Church, Va., Temple Hills, Md. and Baltimore.
"Our Capitol Hill Healthcare Center has no waiting room, so patients immediately are escorted to treatment rooms and serviced from a centrally located provider workstation," McVicker said. "The goal is to maximize efficiency using this patient-centered model to improve health outcomes and increase retention in care."
McVicker told the Blade the AHF Capitol Hill center is currently serving 585 patients and has a staff of 10, including Dr. Conor Grey, who serves as medical director. He said a separate team of five staffers operates the Saturday walk-in center that provides STI services as well as services related to the HIV prevention medication known as PrEP.
"I'm very excited to be a part of this team," Dr. Grey said at the ribbon-cutting ceremony, which was held in a courtyard outside the Capitol Hill office building where the AHF center is located. About 50 people, including D.C. government officials, attended the event.
"This is a beautiful thing to celebrate," Grey said. "So, I'm very happy to enjoy the day with all of you, and looking forward to a bright, productive future working together and fighting a common enemy that has unfortunately been with us."
Others who spoke at the event included Tom Myers, AHF's Chief of Public Affairs and General Counsel; Toni Flemming, Supervisory Public Health Analyst and Field Operations Manager for the D.C. Department of Health's HIV/AIDS, Hepatitis, STD, and Tuberculosis Administration (HAHSTA), and Dr. Christie Olejeme, Public Health Analyst for HAHSTA's Care and Treatment Division.
Also speaking at the event was Japer Bowles, director of D.C. Mayor Muriel Bowser's Office of LGBTQ Affairs.
Bowles called the AHF Capitol Hill center "another pivotal resource" for the LGBTQ community as well as for the city.
"We know, as has been previously stated, a low-barrier HIV prevention support is pivotal to the mayor's mission of eliminating HIV infections in the District of Columbia and the region," Bowles told the gathering.
"So, I'm very excited to see more services specifically provided to those in the Southeast and Northeast quadrants of our District," he said, referring to the AHF Capitol Hill center. "This is a great moment for our community, but also for D.C. as a whole."
In its statement released this week announcing the official opening of the Capitol Hill Center AHF notes that currently, 11,904 D.C. residents, or 1.8 percent of the population, are living with HIV. It points out that HIV disproportionately impacts Black residents, who make up about 44 percent of the population but comprise nearly three-quarters of the city's HIV cases.
AHF official Myers said the Capitol Hill center will join its other D.C.-area facilities in addressing the issue of racial disparities related to HIV.
"Our treatment model helps eliminate barriers for those already in care, those who may not know their HIV status, and those living with HIV who may not currently be in care," he said.
AHF says in its statement that it currently operates more than 900 healthcare centers around the world in 45 countries including 17 U.S. states. It has more than 1.7 million people in care, according to the statement. Founded in 1987, the organization has also taken on the role of public advocacy for federal and local government programs in the U.S. to address the HIV/AIDS epidemic, including efforts to lower the costs of HIV drugs.
During its work in the late 1980s and early 1990s AHF emerged as a strong advocate for addressing the special needs of gay and bisexual men who were hit hardest by HIV/AIDS at the start of the epidemic.
Georgetown University hosts panel on transgender, nonbinary issues
Lawmakers from Mont., Okla. among panelists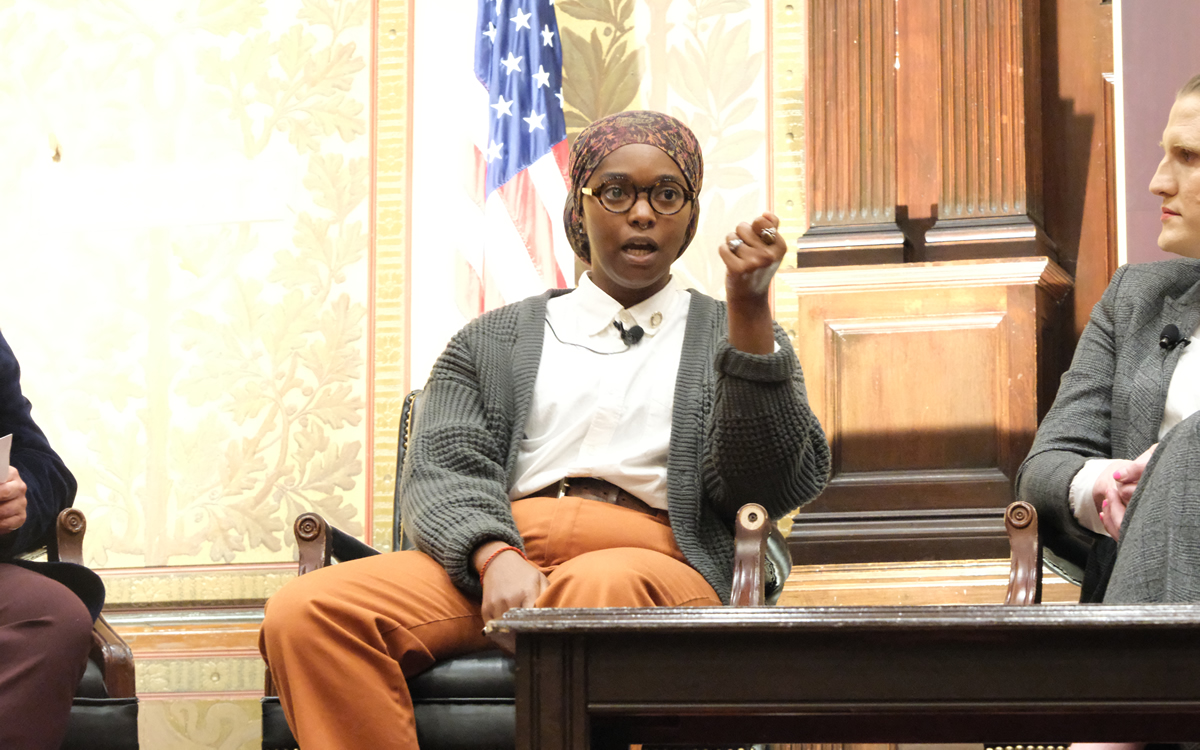 A panel on transgender and nonbinary issues took place at Georgetown University on Tuesday.
The panel included Montana state Rep. Zooey Zephyr and her fiancée, journalist Erin Reed, who are both trans, and nonbinary Oklahoma state Rep. Mauree Turner. Charlotte Clymer was also on the panel that Amanda Phillips, a nonbinary Georgetown professor, moderated.
The panel began with a discussion about anti-trans laws that have been enacted across the country.
Reed said the Alliance Defending Freedom and the American Principles Project developed a strategy in response to North Carolina's now repealed law that banned trans people from using public restrooms consistent with their gender identity.
They focused on states that are more "business-friendly and therefore harder to boycott, and started with sports. Reed said bans on gender-segregated sports put an "asterisk on [trans] identity" that made further attacks possible.
Clymer spoke on attitudes towards trans policies.
She referenced a survey that asked Americans if they supported nondiscrimination protections for LGBTQ individuals. Around 75 percent of respondents, including almost half of Republicans, said yes. Clymer said the next question that asked if such protections exist concerns her.
Roughly half of respondents said yes.
While there are two U.S. Supreme Court rulings — Obergefell and Bostock — that extended marriage rights to same-sex couples and employment protections to LGBTQ people respectively, Clymer noted there are no federal protections based on sexual orientation and gender identity.
Turner and Zephyr spoke about being censured for defending trans rights.
Oklahoma lawmakers in March censured Turner after they refused to turn into the authorities a trans person who had allegedly assaulted a state trooper.
Turner said in Oklahoma, where there is no public debate, and politicians are openly anti-trans, residents are fighting against an "apathetic" and "heinous" legislature. On the topic of activism, they said being a "truth teller," and saying "absolutely not" is "what got [them] censured."
Zephyr's censure was in April after she criticized a bill to restrict gender-affirming health care in Montana. The protests that followed stemmed from trans issues, but Zepher said they were about much more.
"The protests […] were about recognizing that when you silence a legislator, you take away representation from their constituents," she said. "That fight became a larger fight about democracy."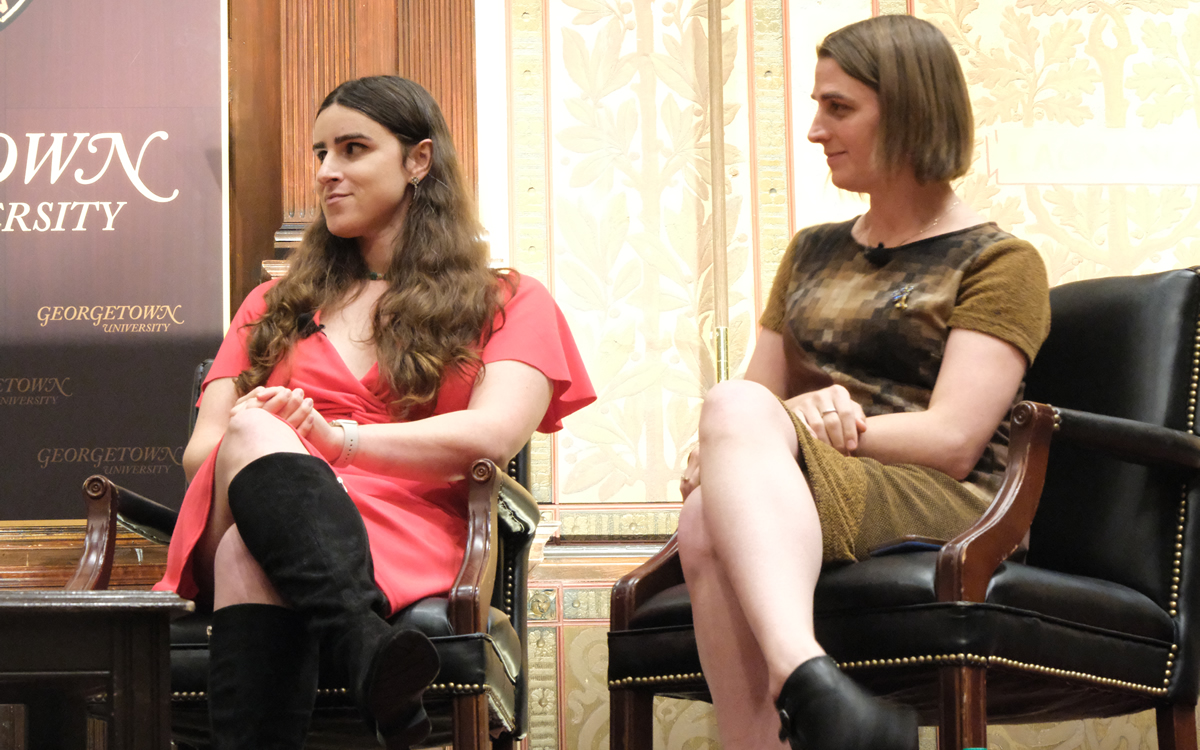 The panelists talked about mental health and addressing it.
Turner said that being the representation they needed keeps them going.
"I didn't think I was going to make it through middle school," they said. "Representation matters for so many people […] if you can aid in being that representation, being that force that helps somebody else keep going, that is one of the most powerful experiences."
The panel agreed that finding community is important to mental health.
"Sometimes our best activism is finding our community," Reed said.
The panel also spoke about queer joy and strength.
"Queer joy is the thing they can't take away," Zephyr said.
Reed talked about photos of activists who were organizing before the Stonewall riots in 1969; they were smiling and enjoying their community.
"The queer story is a story of not just surviving in the margins but thriving in the margins," Reed said.
Turner added "trans lives aren't just lives worth fighting for, they are lives worth living."
A self-described "journalist" who didn't identify himself or his outlet asked the panel, "What is a woman?" Clymer turned the question back to him, and he said it "comes down to genetics."
Clymer began to explain that chromosomes don't always define sex. The audience member began to argue and ignored an event organizer who was asking him to leave. Security promptly escorted him out.
Reed continued Clymer's point that even biological sex is difficult to define.
"Last year, 15 different state legislators tried to define sex, did you know that none of them managed to do so in a way that was scientifically correct?"
The panelists also offered advice to allies.
Clymer said treading about trans issues and being informed about them is a great start.
"You've got to step up," she said.
Turner said allyship goes beyond relationships, and into the realm of being uncomfortable.
"Allyship is synonymous with action and moving forward," they said.
Rehoboth Beach theater announces new managing director
Clear Space hires Joe Gfaller after national search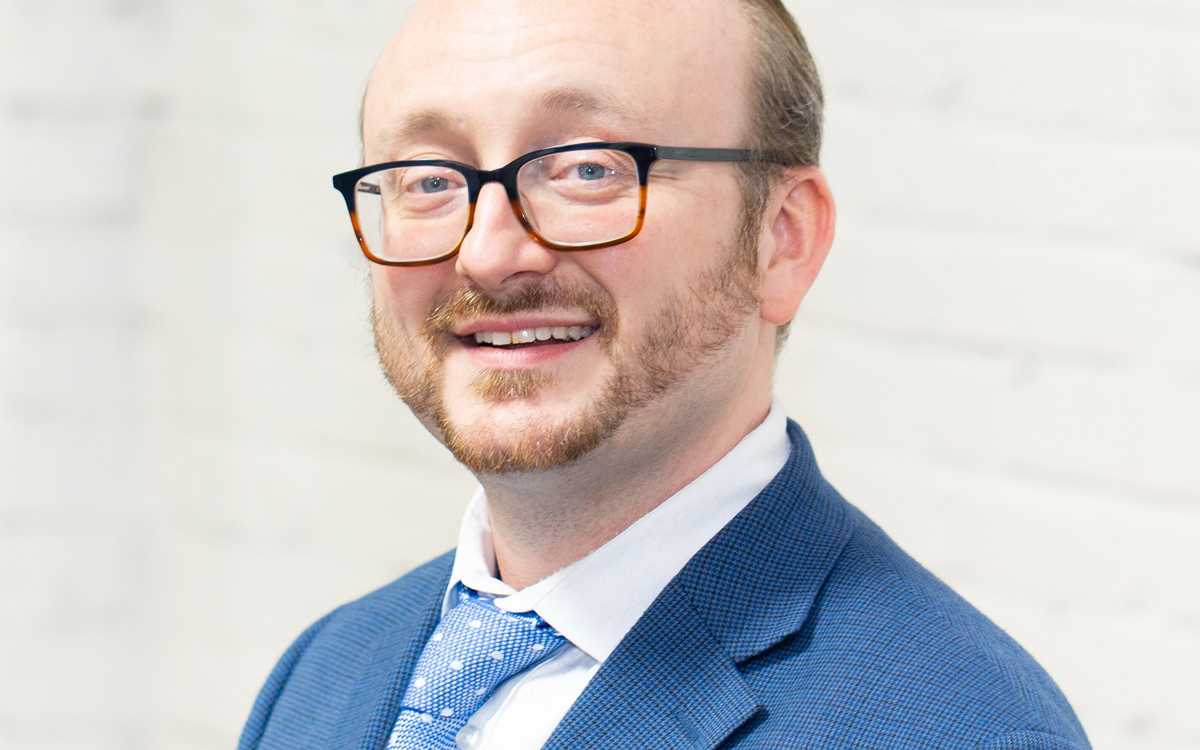 Rehoboth Beach's Clear Space Theatre Company announced Tuesday that its board of directors has unanimously selected Joe Gfaller to join the company as managing director after a national search.
Gfaller, who currently serves as managing director for Metro Theater Company in St. Louis, will join Artistic Director David Button as co-leader at CSTC, which marks its 20th anniversary in 2024.
"I am thrilled at the opportunity to help Clear Space Theatre Company grow its civic and philanthropic footprint as it begins a third decade of serving the community in coastal Delaware," Gfaller said.
"Rehoboth is a special place to all who call it home, both year-round and seasonally. It is an extraordinary honor to work with such a creative and dynamic team as the CSTC staff and board to help the company grow to represent and reflect the fullness of this community."
At Metro Theater Company, which is St. Louis's primary professional theater for youth and families, Gfaller guided campaigns that helped grow the company's revenues by 40% over four years, according to a release from Clear Space.
"Joe brings a wide range of theater experiences to the position and is sure to make an immediate impact on the company," said Clear Space Board chair Laura Lee Mason. "His impressive track record and visionary leadership will undoubtedly elevate Clear Space to new heights. Joe shares our dedication to providing the community with outstanding education and theatrical experiences, and we look forward to collaborating with him to achieve those artistic aspirations."
CSTC Artistic Director David Button added, "I look forward to Clear Space Theatre Company's growth alongside Joe Gfaller. Not only will Clear Space benefit from his talent, but so will the community and state arts industry as a whole."
Gfaller will begin full time in Rehoboth Beach in mid-November. During an October visit for the opening of "Young Frankenstein" at CSTC on Oct. 13, there will be opportunities for the public to meet him during the CAMP Rehoboth Street Festival on Oct. 15. He will be joined by his husband Kraig and their two dogs, Sprout and Emmit.