Even before COVID, LGBTQ+ youth faced a high risk of homelessness. The pandemic only made things worse.
Trans woman shares her journey from homelessness to hope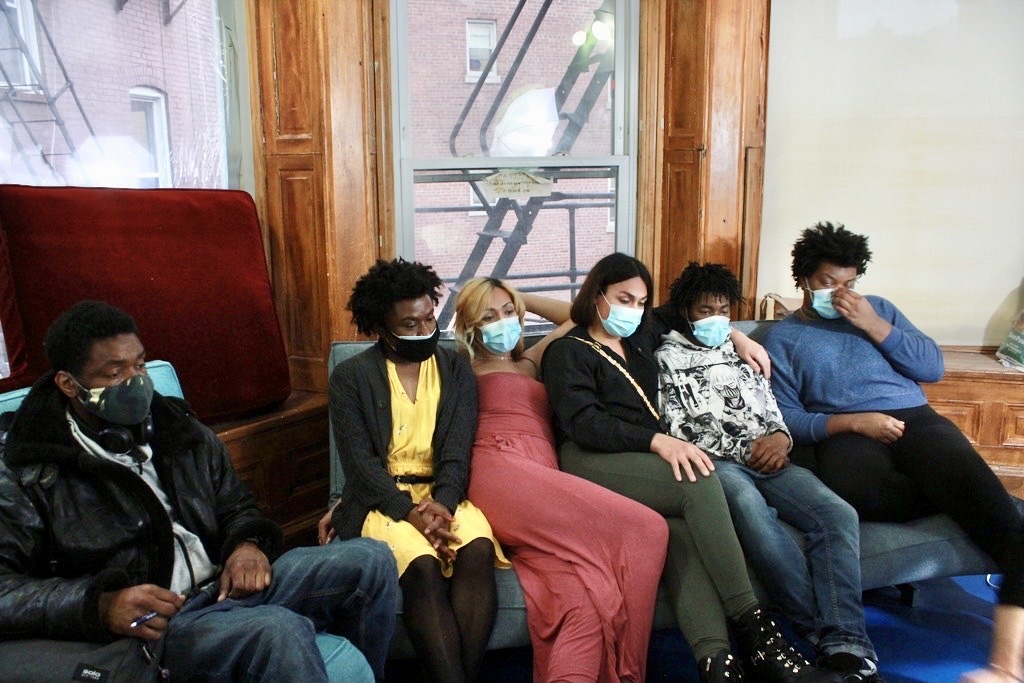 Squashed between friends on a plush couch at a shelter for homeless LGBTQ+ young people, Jada Doll talked about what happened after she began to express her identity as a transgender woman.
She moved in with her boyfriend when she was a senior in high school. But Doll – that's the name she chose – said her family refused to let her back into their Manassas, Va. home when the couple broke up. The reason, said Doll: She had begun to identify as a female. She wound up in the nearby woods that became her home for almost three years.
"When it was raining,'' the 22-year-old said in a recent interview, "I couldn't feel my toes."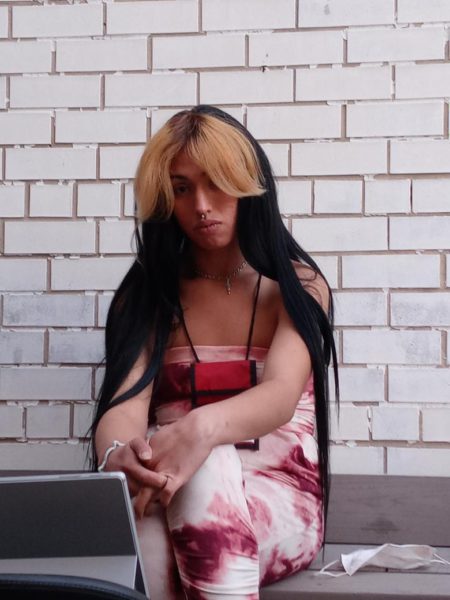 Before the pandemic, LGBTQ+ youth had a higher risk of homelessness and the health problems that come with it – from nagging toothaches to life-long trauma.
Then COVID-19 forced families to stay home together, exacerbating the domestic conflicts over gender and sexuality that have driven some young people into the street.
Casa Ruby, the shelter that Doll entered, reports a 60% increase in clients in the past year. The non-profit in the Dupont Circle neighborhood offers housing, preventative healthcare and social services to LGBTQ+ youth.
Many of the new homeless had no choice. Violence against LGBTQ+ youth often ''starts at home,'' said Keith Pollard, a case manager at Supporting and Mentoring Youth Advocates and Leaders (SMYAL), a Washington non-profit that shelters about three dozen homeless LGBTQ+ youth. About 95 percent of SMYAL residents were thrown out because of their sexuality or gender identity.
Doll said she felt her family ganged up against her when she started to identify as a trans female. That, Pollard said, is a familiar story: "It starts with not being able to explore gender, with 'Mom caught me with a skirt on' or 'Mom caught me with makeup on and put me out.'''
'They see you as a prostitute'
Being homeless can lead to a multitude of health and safety issues, but LGBTQ+ youth face unique, additional challenges.
Fear of violence looms over their heads, both on the street and in public shelters. Some shelters, Doll said, are "like jail. Other residents, she said, "can hurt us, and they don't care if they hurt us."
Sexual assault is an even larger worry. "They can also rape you in a shelter,'' said another resident of Casa Ruby who calls herself Raven Queen.
Such fears are founded, according to Tearra Walker, who has lived in shelters and now helps find housing for the homeless. Some older shelter residents are sexual predators, she said, and young LGBTQ+ people "can get caught up in someone's web."
The streets can be even worse. Doll said insults are hurled at LGBTQ+ youth — "They see you as a prostitute.'' In fact, said SMYAL's Pollard, many of these young people resort to ''survival sex'' to secure a place to sleep at night.
"Once you're out there on the street past four hours, you gonna be losing it,'' said Nicholas Boyd, a Casa Ruby resident. "You gotta find someone to talk to, someone to socialize with, because the feeling of aloneness is scary."
Physical health suffers as well. Pollard said that when young people come in off the street, they're often malnourished or underweight, because "they're just eating anything they can get their hands on.'' That, plus lack of sleep, can also lead to attention deficits, mood disorders or suppressed immunity to disease and infection. Many suffer from sexually transmitted diseases and infections, including HIV, he said.
For more than two years, Doll lived under a canopy of trees, protected from the elements only by flimsy tents. Hygiene and privacy were the first casualties; she recalled having to use a water bottle to shower "with everyone watching."
She ate "just about anything, like, raw stuff." She neglected to brush her teeth. She suffered insomnia and panic attacks that continued even in the safe haven of Casa Ruby.
Brian Klausner, medical director of community population health at WakeMed hospital in Raleigh, N.C., works with the chronically homeless through a partnership with a local federally-funded health care clinic. He said their average life expectancy is about 50 (compared to 79 years for all Americans). The homeless are more likely to have suffered childhood traumas — sexual abuse, incarcerated parents, drug use in the home — which increase the risk of health issues such as heart disease, cancer, stroke and suicide, said Klausner, a primary care physician. And homelessness itself exacts a cost.
The pandemic has upped that cost. As a result of COVID restrictions, Pollard said, his organization saw an increase in drug and alcohol use as well as physical and verbal altercations: "A lot of folks were doing things that were risky, (like) going outside without a mask, interacting with large groups of people, because they could not take the isolation.''
'A lot to handle'
Olivia Rodriguez-Nunez said that when her older sister threatened to attack her because she'd begun to identify as a trans woman, their mother flew from Bolivia to Washington to intervene – on the side of the older sister, to "kick me out.''
Rodriguez-Nunez's sister, Mariela Demerick, said in a phone interview that she blames Olivia – who she calls "Mark" – for being abusive and three months behind on rent. Their mother flew up "to come set order to this home," she said.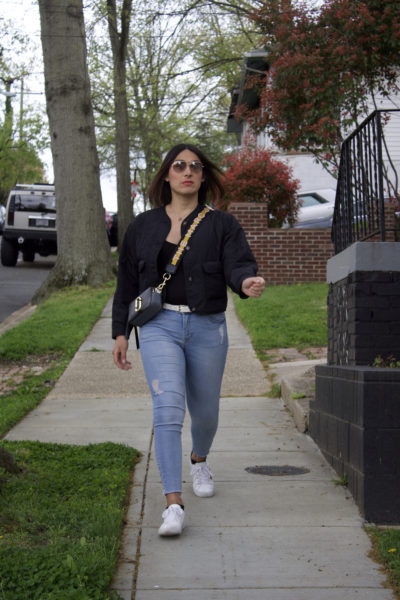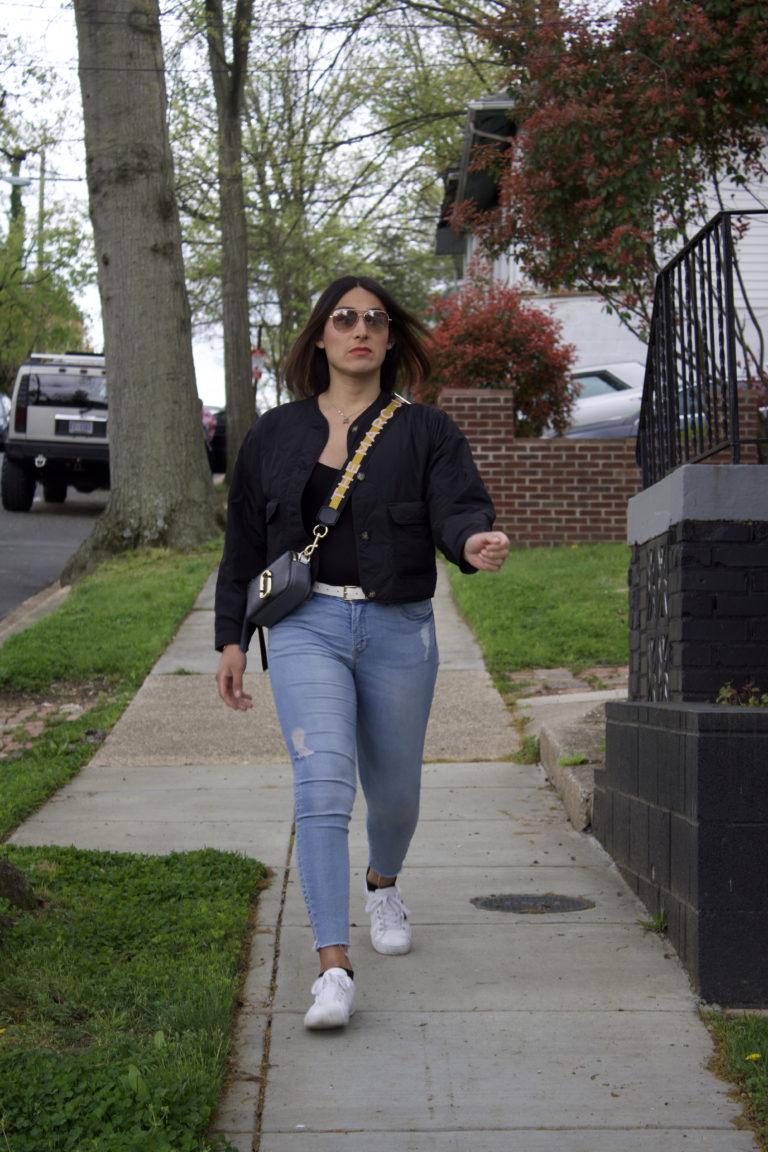 Demerick insisted that "it had nothing to do with his choice of sexuality," but declined to call Olivia by her preferred name and pronouns and blamed hormones for making her sibling erratic.
"I've chosen to remove Mark out of my life." she said.
Rodriguez-Nunez said she fled her family home in the Columbia Heights neighborhood because "having two people gang up on me, it was a lot to handle,'' But she felt safe at Casa Ruby, which aims to be more than a shelter, but also a home where queer, transgender and gender non-conforming people can escape fear of discrimination, harassment and violence. Above all, places like Casa Ruby and SMYAL try to offer the one thing their young clients often lack: consistency.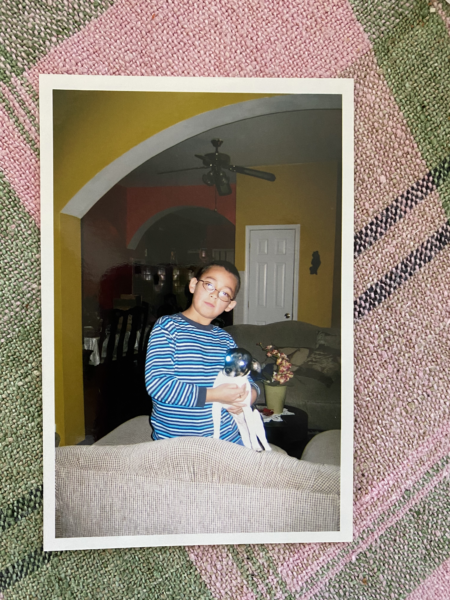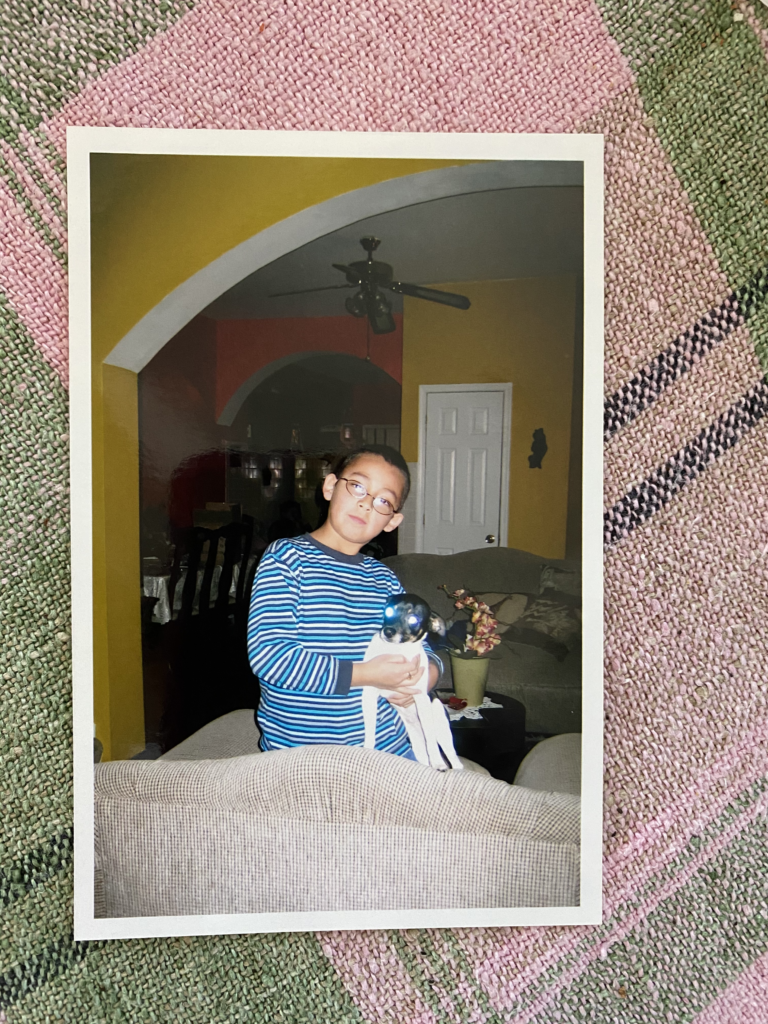 Doll is now living in a transitional apartment provided by SYMAL, while Rodriguez-Nunez was referred to a transitional group home run by the Wanda Alston Foundation.
"Our folks have had a lot of people give up on them,'' Pollard said. "Parents or guardians give up on them because they don't agree with their sexuality or gender identity and kick them out.'' Teachers,foster parents or group homes also give up on kids, sometimes, he said, "just because they're troubled.''
"Here at Casa Ruby, it is very welcoming,'' said Raven Queen. "Everyone can live their own life. They can be who they want."
Tagline: Gandluri and Johnson are high school students at Our Lady of Good Counsel High School and The Baltimore Polytechnic Institute in Baltimore. They were participants in Urban Health Media Project's workshop, "Home Sick: How Where We Live Impacts Health" in Spring of 2021. UHMP student reporters Anthony Green, Malaya Mason, Noah Pangaribuan and Diamond LaPrince contributed to this story.
Vice President Harris joins D.C. Pride Walk, makes history
First post-COVID Pride events include rally, Pridemobile Parade
Vice President Kamala Harris drew loud cheers and prolonged applause when she and her husband, Second Gentleman Douglas Emhoff, joined more than 1,000 LGBTQ participants in D.C.'s Capital Pride Walk on Saturday, June 12, becoming the first U.S. vice president to participate in an LGBTQ Pride event.
Harris' appearance at the Pride Walk, which some described as a march, was unannounced and came as a complete surprise to the dozens of onlookers who saw her as well as to leaders of the Capital Pride Alliance, the group that organizes D.C.'s annual Pride events.
"Oh my God, I can tell you that I screamed my head off," said Tiffany Royster, a Capital Pride official who said she saw Harris at the Pride Walk.
"The fact that she showed up for us means that we mean something to her because she wouldn't have stopped by randomly," Royster told an NBC 4 News cameraman at Thomas Circle at the conclusion of a separate event on Saturday called the Pridemobile Parade. "We didn't know she was coming."
An NBC 4 report showed Harris making brief remarks while walking along 13th Street as the Pride Walk passed the Warner Theater and as it approached Pennsylvania Avenue at Freedom Plaza.
The Channel 4 News report said Harris called for Congress to pass the LGBTQ rights bill known as the Equality Act and said the Biden administration understands the importance of LGBTQ rights.
"We need to make sure that our transgender community and our youth are all protected," she states in the Channel 4 News broadcast. "We need, still, protections around employment and housing," she told people walking beside her and her husband. "There is so much more work to do, and I know we are committed."
Harris wore a shirt with the words, "Love is Love" printed on it. Emhoff could be seen waring a T-shirt with a rainbow-colored design on it.
Harris and Emhoff did not appear at the Capital Pride Rally, which began at Freedom Plaza shortly before 2 p.m.
Among those speaking at the rally was D.C. Mayor Muriel Bowser, who received loud applause when she told the crowd that during her travels across the country and abroad, she tells people that D.C. is "the gayest city in America."
"So, Capital Pride, we have a lot to celebrate," the mayor told rally attendees, many of whom waived hand-held rainbow Pride flags. "We have a lot to work for still," she said. "We know that discrimination and violence is real. We know there's too many guns on the street. And we know when all of us are not safe, none of us are safe," she said.
"So, I know you're going to stand shoulder to shoulder with me and I'm going to be with you every step of the way," she said. "Happy Pride!'
Bowser also announced at the rally that Sheila Alexander-Reid, who has served as director of the Mayor's Office of LGBTQ Affairs since Bowser took office in January 2015, would be leaving that position soon to go on to "bigger and better things." Alexander-Reid has said she will be joining a company that provides advice and training in the area of workplace nondiscrimination based on race, gender, and LGBTQ related workplace competency training.
At the conclusion of the rally, about 50 vehicles that had been parked next to and near Freedom Plaza led by a Capital Pride bus decorated with signs and banners began the city-wide Pridemobile Parade.
The route of the parade released by Capital Pride shows it was scheduled to travel through all four quadrants of the city, including neighborhoods east of the Anacostia River. Capital Pride organizers said the parade or caravan of vehicles, all of which were decorated with Pride displays, would be passing by homes and businesses in the city's residential and commercial areas that also were decorated with Pride displays as part of its "Paint the Town Colorful" Pride event.
The Pride Walk began shortly after noon at Dupont Circle and traveled along P Street to Logan Circle, where it proceeded south on 13th Street to Freedom Plaza.
Capital Pride Alliance President Ashley Smith said a little over 1,000 people participated in the walk, which he noted Capital Pride decided to do and first announced less than two weeks before it was to take place.
Smith and Capital Pride Alliance Executive Director Ryan Bos have pointed out that the city announced it would be lifting its more than year-long restrictions on large public gatherings in May, which didn't give them enough time to pull together a large parade and street festival that have been part of D.C.'s Pride celebrations in the years prior to the COVID pandemic.
"Today has been truly phenomenal," Smith told the Blade. "The turnout has been amazing. The total number of people that have come to support this and the efforts that we're trying to do, it's just been amazing," he said.
"The community has truly been supportive of all the great work that the team, the staff, the volunteers and board members have been part of," said Smith.
Bos said people had gathered in the various neighborhoods in the city where the Pridemobile Parade passed in advance of the parade's arrival and cheered and waived as the vehicles drove by.
"There were kids with their parents and their families just sitting on the sidewalks waiting for the Pridemobile to come by," Bos said. "It was pretty cool."
About 100 people were standing or sitting in Thomas Circle, the final destination of the Pridemobile Parade, as it arrived there to loud cheers. The vehicles drove around the circle several times while honking their horns before the parade disbanded.
A smaller crowd waving Pride flags had also gathered on the steps of National City Christian Church, which faces Thomas Circle. Large rainbow-colored banners were hanging from the front of the church, showing its support for the Pride events.
Speakers at the Freedom Plaza rally, in addition to Mayor Bowser, included Smith of Capital Pride; Alexander-Reid; Ben De Guzman, director of the Mayor's Office of Asian and Pacific Islander Affairs; gay Latino activist Jose Gutierrez, who reflected on the fifth anniversary of the Pulse nightclub shooting in Orlando, Fla., on June 12, 2016 in which 49 mostly LGBTQ people were killed and 53 wounded; transgender activist Monica Nemeth, who reflected on transgender lives lost to violence in the U.S.; Nancy Canas, president of Latinx Pride; Rehana Mohammed, chair of the board of the D.C. Center for the LGBTQ Community; and June Crenshaw, executive director of the Wanda Alston Foundation, which provides housing for homeless LGBTQ youth.
Pride celebrations were scheduled to continue on Sunday, June 13, with about a dozen D.C. area restaurants participating in Capital Pride's Taste of Pride Brunches, which would be raising money for local LGBQ organizations, according to an announcement on the Capital Pride website. The names and locations of the restaurants can be accessed at capitalpride.org.
Sheila Alexander-Reid to step down as director of D.C. LGBTQ Affairs Office
Veteran community activist to take new job workplace bias consultant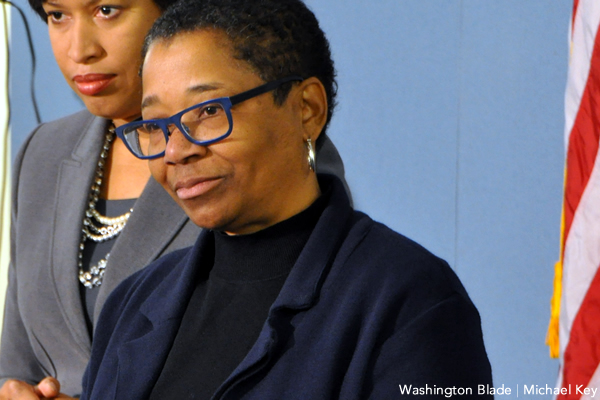 Longtime LGBTQ community advocate Sheila Alexander-Reid, who has served since 2015 as director of Mayor Muriel Bowser's Office of Lesbian, Gay, Bisexual, Transgender, and Questioning Affairs, is stepping down from her city job in mid-July.
Alexander-Reid told the Washington Blade she will take a few weeks of accumulated leave beginning June 15 to recuperate from follow-up knee surgery before officially leaving her current job to take on a new role as a private sector consultant in the area of workplace bias and diversity training.
She said will announce the name of the private sector company she will be joining as a senior vice president when she begins her new job in mid-July.
Among her duties at the Mayor's LGBTQ Affairs Office has been to lead the office's staff in providing LGBTQ related diversity or competency training for D.C. government employees at all city agencies.
According to the office's website, other activities it carries out include connecting LGBTQ residents with city services they may need, advocating on behalf of programs and policies that benefit the lives of LGBTQ residents, providing grants to community-based organizations that serve the LGBTQ community and LGBTQ homeless youth; and host events that "enrich, promote, and bring together" the LGBTQ community in D.C.
"That work is always going to be part of who I am," Alexander-Reid said. "But now I will be expanding on that work to look at racial equity and gender bias as well as LGBTQ bias," she said. "I feel like I will be doing the same work but in a different format."
Prior to starting her job at the mayor's office, Alexander Reid served as Vice President of Strategic Initiatives at the Washington Blade, Director of Strategic Engagement at the Washington City Paper, and Founder and Executive Director of the D.C. based Women in the Life Association. She has also served as host of Inside Out, a local FM LGBTQ radio show.
Alexander-Reid noted that when she began work at the LGBTQ Affairs Office in late January 2015, less than a month after Bowser took office as mayor, the office consisted of two full-time employees, including her, with a budget of $209,000. In the current fiscal year 2021, the office now has four full-time employees and two additional detailed employees, from the Department of Health and Department of Human Services. The mayor is proposing a budget of $561,000 for the office for fiscal year 2022.
"I would be remiss if I didn't say what a pleasure it has been to work for Mayor Bowser," said Alexander-Reid. "I was excited to work for her and I don't regret it for one second. "It's been an amazing journey and I appreciate her having faith in me."
She said she expects an interim director to be named to run the office in mid-July while a search is conducted for a permanent director.
Attack on trans woman in D.C. laundromat captured in video
Police seek help from community in identifying suspects.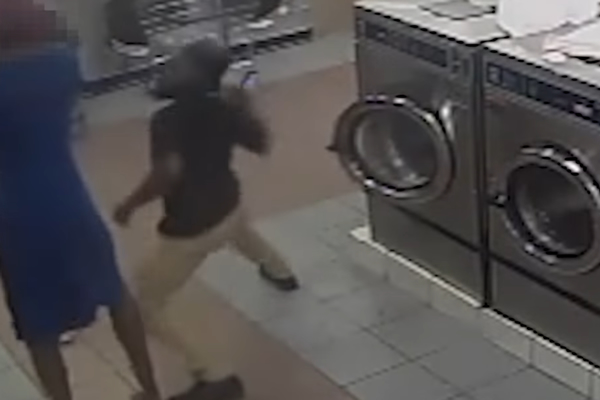 D.C. police on Thursday night released a dramatic video taken from a surveillance camera showing two women and a man repeatedly punching and shoving a transgender woman at a laundromat on Benning Road in Northeast Washington in an incident in which the victim was stabbed in the head.
Police, who have listed the Sunday, June 6, incident as a suspected anti-LGBTQ hate crime, are appealing to the community for help in identifying the three suspects, who are shown in the video attacking the trans woman before escaping in a black SUV while carrying laundry bags.
Detectives from the Metropolitan Police Department's Sixth District obtained the video from a surveillance camera at the Capital Laundry Mat at 1653 Benning Road, N.E., according to a police report and a police statement released Thursday night.
The video shows that the suspects were accompanied by two young children. It shows one of the adult female suspects appearing to be dancing by herself in front of a row of washing machines seconds before the three suspects lunged at the victim and began punching her.
"One of the suspects brandished a knife and stabbed the victim," the police statement says. "The suspects fled the scene in a vehicle. The victim was transported to a local hospital for treatment of non-life-threatening injuries," the statement says.
"Anyone who can identify these individuals, or vehicle, or has knowledge of this incident should take no action but call police at 202-727-9099 or text your tip to the Department's TEXT TIP LINE at 50411," the statement adds. It says the department's Crime Solvers program offers a reward of up to $1,000 to anyone who provides information leading to the arrest and indictment of a person or persons responsible for a crime committed in D.C.
Police spokesperson Alaina Gertz told the Washington Blade that because the investigation is ongoing, police could not immediately disclose whether they know if the victim knew one or more of the attackers before the incident took place or what, if anything, prompted the suspects to attack the victim other than due to her status as a transgender person.
The video released by D.C. police can be accessed here: https://youtu.be/7v8lthvUPcg