Uganda police arrest 44 people at LGBTQ shelter
U.S. Embassy in Kampala 'following developments in the case closely'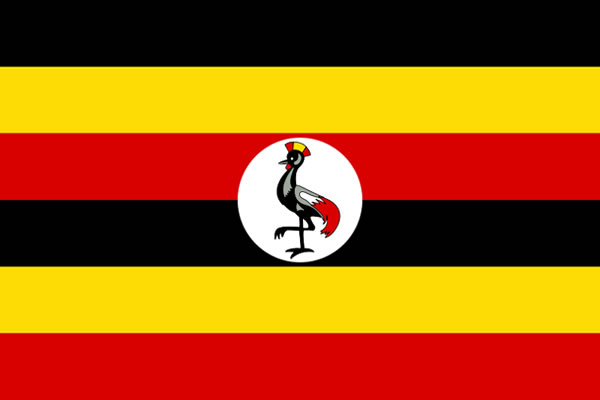 Police in Uganda on Monday arrested 44 people at an LGBTQ shelter outside the country's capital of Kampala.
Frank Mugisha, executive director of Sexual Minorities Uganda, a Ugandan LGBTQ advocacy group, told the Washington Blade in an email the arrests took place in Nansana, a municipality in the Wakiso District.
Today Uganda Police conduct a raid on an LGBTQ Shelter, and arrested 44 members who are now detained at a local police station.

— Dr. Frank Mugisha (@frankmugisha) May 31, 2021
Mugisha in another tweet said prosecutors have charged 42 of the 44 people who were arrested with "negligent act likely to spread infection of disease." Mugisha added authorities subjected them to so-called anal tests to determine whether they are gay.
Out of the 44 arrested LGBTQ Community members, 42 appeared in court under the charge of "negligent act likely to spread infection of disease" – Section 171 of the Penal Code Act. 17 were subjected to anal examinations. They will appear in court June 2nd for bail application.

— Dr. Frank Mugisha (@frankmugisha) June 1, 2021
Mugisha said a bail hearing for 39 of the 44 people who were arrested took place on Wednesday. He tweeted the court "adjourned the matter to Friday."
Mugisha said three of those who were arrested have been released on bail.
Bail application for 42 LGBTQ Ugandans; 39 bail applications were made in the Chief Magistrate Court. State attorney prayed for an adjournment to scrutinise the 74 sureties.Court adjourned the matter to Friday 4th June. 3 of the accused persons were released on bail earlier. pic.twitter.com/SVLOn7jGg5

— Dr. Frank Mugisha (@frankmugisha) June 2, 2021
Pan Africa ILGA is among the organizations that have urged the Ugandan government to release those who were arrested . A State Department spokesperson on Wednesday told the Washington Blade in a statement the U.S. Embassy in Kampala is "following developments in the case closely."
"We understand the individuals are being charged with violating government of Uganda restrictions on the size of gatherings to prevent the spread of COVID-19," said the spokesperson.
"The United States remains committed to supporting democracy, the rule of law, human rights and fundamental freedoms, including freedom of expression, and prosperity in Uganda," they added. "No one should face arrests, violence or torture because of who they are or who they love. We continue to engage with the government of Uganda on a wide range of issues, including those related to human rights, including LGBTQI+ rights, to improve the lives of all Ugandans."
Uganda is among the dozens of countries around the world in which consensual same-sex sexual relations remain criminalized.
Lawmakers last month passed a bill that would further criminalize homosexuality in the country.  
Police in April 2020 arrested 19 LGBTQ people at a Kampala shelter and charged them with violating regulations the Ugandan government put in place to curb the spread of the coronavirus. Prosecutors subsequently dropped the charges against them, and a court ordered their release.
Openly gay man elected to Honduran congress
Víctor Grajeda will serve as Congresswoman-elect Silvia Ayala's substitute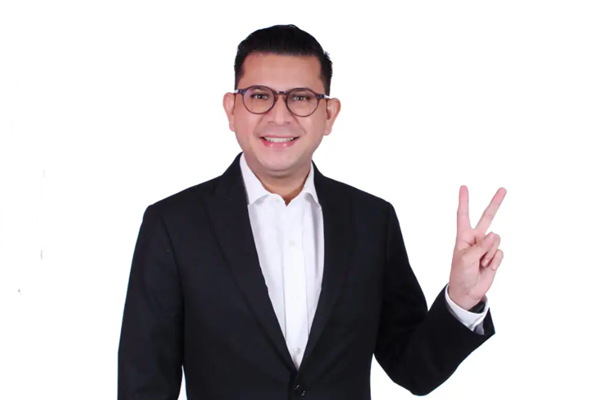 An openly gay man in Honduras made history on Sunday when he won a seat in the country's Congress.
Grajeda will serve alongside Congresswoman-elect Silvia Ayala of the leftist Free Party (Partido Libre), who represents Cortés department in which the city of San Pedro Sula is located, as her substitute.
Reportar sin Miedo, the Washington Blade's media partner in Honduras, and Agencia Presentes, reported Grajeda received more than 100,000 votes. Grajeda is one of five openly LGBTQ candidates who ran for Congress.
"I am looking to open spaces and eliminate discrimination based on sexual orientation or identity," said Grajeda.
Tegucigalpa Mayor Nasry Asfura, a member of outgoing President Juan Orlando Hernández's ruling National Party (Partido Nacional), on Tuesday conceded defeat to President-elect Xiomara Castro of the Free Party.
Castro's husband, former President Manuel Zelaya, was ousted from power in a 2009 coup.
Activists with whom the Blade has spoken say LGBTQ Hondurans continue to flee the country and migrate to the U.S. in order to escape rampant violence and discrimination and a lack of employment and educational opportunities. Castro, among other things, has publicly endorsed marriage rights for same-sex couples in Honduras.
Canadian government introduces bill to ban conversion therapy
Prime minister says discredited practice as 'discriminatory and degrading'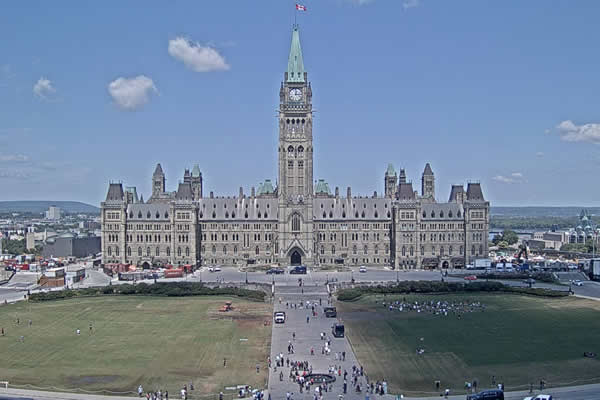 The Canadian government on Monday introduced a bill that would ban so-called conversion therapy in the country.
The bill that Attorney General David Lametti and Women and Gender Equality and Youth Minister Marci Ien introduced would amend Canada's Criminal Code to specifically ban:
Causing another person to undergo conversion therapy
Removing a minor from Canada to subject them to conversion therapy abroad
Profiting from providing conversion therapy
Advertising or promoting conversion therapy
A press release the Canadian government issued said the bill would allow courts "to order the seizure of conversion therapy advertisements or to order their removal from computer systems or the internet."
"The pain and trauma caused by conversion therapy practices continue to have a devastating impact on LGBTQ2 communities across Canada," said Ien. "Our government is focused on promoting equality rights and tackling discrimination against lesbian, gay, bisexual, transgender, queer and two-spirit people. Criminalizing this practice upholds basic human rights, while also ensuring that every Canadian is free to live their authentic lives."
Prime Minister Justin Trudeau in a tweet said conversion therapy "is discriminatory and degrading, and has had devastating impacts on LGBTQ2 Canadians."
"It has no place in our country," he said.
Conversion therapy is discriminatory and degrading, and has had devastating impacts on LGBTQ2 Canadians. It has no place in our country – and that's why, today, @DavidLametti and @MarciIen introduced legislation to ban it once and for all. More details: https://t.co/28jSblDPyR https://t.co/hLhzT1nJbD

— Justin Trudeau (@JustinTrudeau) November 30, 2021
Tourism Minister Randy Boissonnault, who previously advised Trudeau on LGBTQ issues, also applauded the bill's introduction.
"Conversion 'therapy' is akin to torture," said Boissonnault. "I encourage all of my colleagues in the House (of Commons), to support this bill that will move to criminalize conversion therapy in Canada once and for all."
I've said it before, and I will say it again. Conversion "therapy" is akin to torture. I encourage all of my colleagues in the House, to support this bill that will move to criminalize conversion therapy in Canada once and for all. 🏳️🌈 pic.twitter.com/AbCwaMf30w

— Randy Boissonnault 🏳️🌈 (@R_Boissonnault) November 29, 2021
Trudeau, who won re-election in September, has previously called for a prohibition of the widely discredited practice. The Canadian Senate earlier this year tabled a separate conversion therapy ban bill.
The House of Commons on Wednesday unanimously approved the recently introduced bill. It now goes to the Senate.
Canada would join Malta and a handful of countries that ban conversion therapy.
Hungarian lawmakers back LGBTQ rights referendum
Prime minister under fire for ongoing crackdown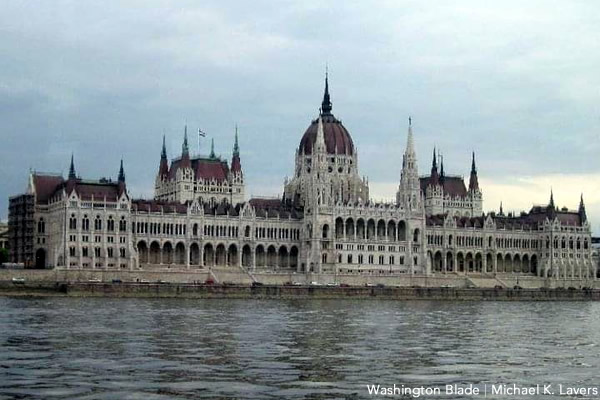 Hungarian lawmakers on Tuesday approved a resolution that paves the way for a referendum on LGBTQ issues.
Reuters noted Prime Minister Viktor Orbán, who is running for re-election in 2022, earlier this year proposed a referendum on a law that that bans the promotion of homosexuality and sex-reassignment surgery to minors in Hungary.
"The Hungarian government proposes that citizens should have a chance to express their stance on the issues of gender propaganda," Deputy Minister Balázs Orbán told Hungarian MPs, according to Reuters. "We are committed. We believe that we … have to say no to LGBTQ propaganda in schools carried out with the help of NGOs and media, without parental consent."
Orbán continues to face criticism over his government's efforts to curtail LGBTQ rights in Hungary.
Lawmakers late last year amended the country's constitution to define family as "based on marriage and the parent-child relation" with "the mother is a woman, the father a man" and effectively banned same-sex couples from adopting children. Hungarian MPs in April 2020 approved a bill that bans transgender and intersex people from legally changing their gender.
Hungary in August issued a decree that restricted the sale of children's books with LGBTQ-specific themes.
The European Commission in July announced legal action against Hungary after the law that will go before voters took effect.
Orbán in September said Brussels has withheld funds for the country's pandemic recovery plan because of his government's anti-LGBTQ policies. An EU spokesperson said LGBTQ issues did not factor into the decision to withhold the money.