New shows moving away from old stereotypes of gay life
Young people seek human portrayals on TV, not stereotypes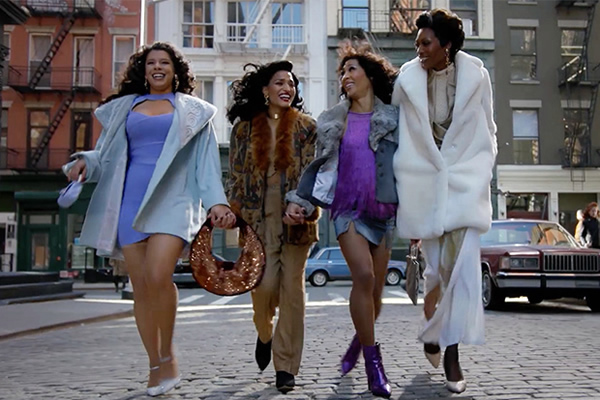 Ever since the lifestyles of LGBTQIA+ people have become more visible through social media, we have become better represented in movies and shows designed for viewers of all types and ages. This gives young people who are figuring out their sexuality a chance to be seen and heard. But it is still all too rare to see a story that fully represents us and our true potential as diverse human beings.
"The Boys In The Band," a play that debuted off-Broadway in 1968, is a relic of the bad old days. It portrays a group of gay men who are constantly engaged in petty arguments; there are even racist comments. The play's comedic relief is provided by a flamboyant, promiscuous man. These stereotyped cliches perpetuate ideas and expectations about a community whose members actually have a vast range of personalities and backgrounds.
Stereotyping is harmful. During my freshman year of high school, some people — not knowing anything about me or my sexuality — would say that the only reason that they would want to be my friend was because they "always wanted a gay best friend.'' I can only suppose that these students' bizarre notions came from the entertainment industry's false representations of my community.
This is where new media can make important changes. "Pose," an FX show released in 2018, challenged its audience's assumptions about the transgender community by conveying how AIDS created a wave of discrimination against transgender people. It showed what a struggle it was for the characters to chase their dreams in the face of transphobia.
Movies or shows like "Pose" recognize queer people as human beings. And there are others that do so, too: "Love, Victor;" "Euphoria;" "It's a Sin;" and "Moonlight" are all changing the narrative in a positive direction. Now that allies have access to accurate representations of the LGBTQIA+ community, they can learn more about us and the challenges we still face. Those challenges range from dealing with homophobia in public or at school to getting kicked out of home because your parents won't accept who you are.
The documentary "Paris is Burning," which came out in 1990, was unusual for its time. Filmmaker Jennie Livingston spent time at Harlem drag balls, where a dance known as "voguing" caught her eye.
"This is a film that is important for anyone to see, whether they're gay or not," she told The Orlando Sentinel in 1991. "It's about how we're all influenced by the media; how we strive to meet the demands of the media by trying to look like Vogue models."
But "Paris is Burning" was about more than just a dance, she said: "It's about survival. It's about people who have a lot of prejudices against them and who have learned to survive with wit, dignity and energy. It's a little story about how we all survive."
Another example of hopeful change: Last year's documentary "Disclosure," which took on Hollywood's traditionally problematic representations of trans people.
More accurate portrayals by the entertainment industry can help inspire queer people to accept and express ourselves positively, and give us the confidence to come out to family and friends. The new shows are doing just that.
The old entertainment media stereotypes caused the kind of homophobia that can destroy relationships. The new media productions, by providing accurate representations, are helping LGBTQIA+ people to learn to build relationships with other queer people. And it can help them to make their own family with the people who love them for who they are.
Dillon Lives is a pseudonym for a 17-year-old who lives in Prince George's County, Maryland, and is not out to his parents. "Love, Victor" and "Euphoria" are two of his favorite shows.
Is Nigeria's anti-LGBTQ crackdown only meant for the poor?
Wealth and fame can shield one from prosecution in the country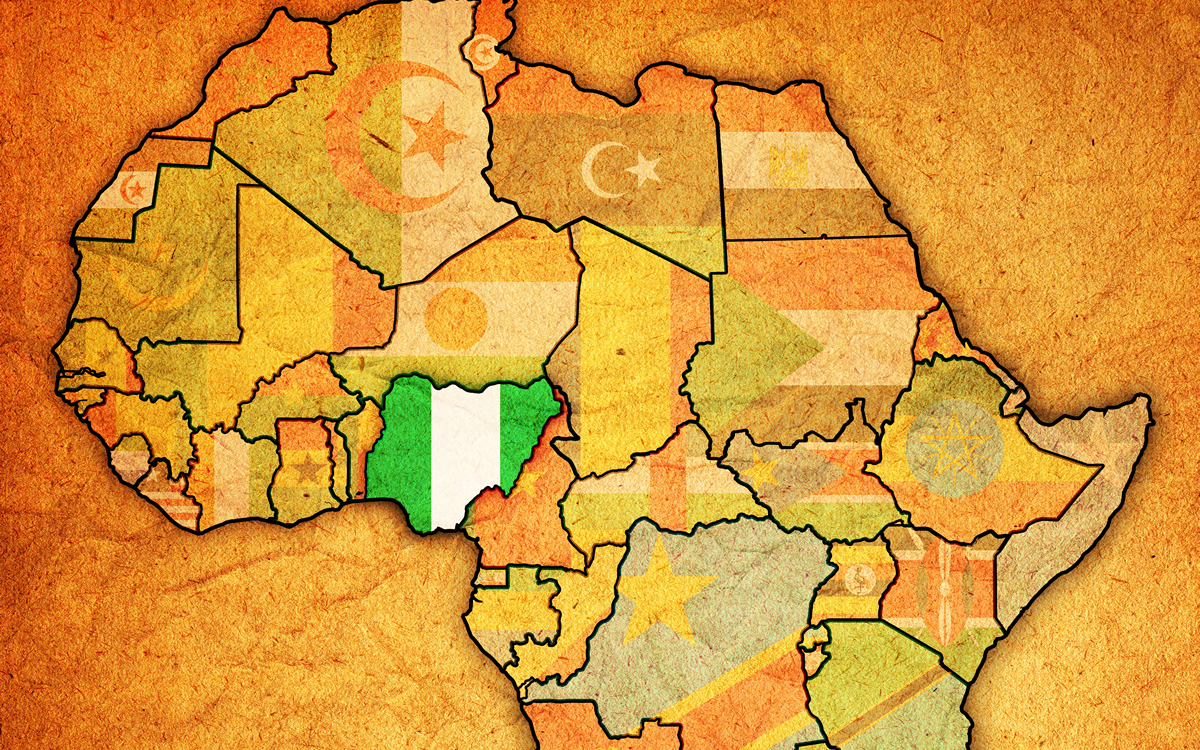 The Nigeria Police Force in Delta State a few weeks ago arrested more than 67 suspected gay men for attending an alleged gay wedding. Authorities received a tip, they interrogated those arrested and suspicions were cemented on the basis that some of these young men crossed-dressed.
"We're bringing this out to the world to note, especially Nigerians, that we're in Africa and Nigeria. We cannot copy the Western world," Deputy Police Supt. Bright Edafe said. "We're in Nigeria, and I can guarantee that the suspects will be charged to court."
Although these young men have since been released, this situation in Nigeria underscores a glaring paradox: A country that boasts a growing number of queer celebrities — many of whom have embraced crossdressing as part of their persona — maintains harsh legal actions against less privileged queer youths who express their identities. This unequal treatment sends a damaging message to the broader queer community; perpetuating a cycle of discrimination, fear and inequality.
In a nation marked by its vibrant culture and diversity, Nigeria's anti-gay laws stand as a stark contradiction to the principles of tolerance and inclusivity. These laws not only criminalize same-sex relationships, but have also given rise to a troubling disparity in their enforcement. It has disproportionately targeted the poor, transgender individuals and crossdressers, while seemingly ignoring high-profile celebrities who freely express their identities.
Bobrisky, one of Nigeria's most popular crossdressers who built a large following off of this lifestyle, went on their social media to probe the arrested crossdressers for openly presenting that way.
"I strongly believe you guys can learn from those A-list," they wrote. "Firstly, there's a law passed against you guys that you can't marry yourselves in this country, why the hell did you call yourselves together to organize a wedding?"
"That is the dumbest news I have ever read this week. You all deserve how you all were treated, sad truth. If you feel you are in love with your partner and you want to be together, why not relocate to where you are welcome," they continued.
One would think that they were able to make comments like this because they didn't crossdress; but when you have enough financial and social privilege to wriggle your way out of situations for which your counterparts would otherwise be prosecuted, you would think that the law doesn't apply to you.
Then-President Goodluck Jonathan in February 2014 passed the Same-Sex Marriage (Prohibition) Act, which legalized the prosecution of anyone who shows sexual relations with the same sex. Nigerian MPs in April 2022 pushed to update the SSMPA with a bill that would essentially criminalize crossdressers and force them to face six months in prison, or pay a fine of $1,200.
The measure has yet to become law.
This targeting of transgender people and crossdressers by the Nigerian government is a distressing reality. These individuals often find themselves marginalized, not just socially, but also legally. Raids, arrests and harassment are commonplace for them, making it a daily struggle to live authentically. In a nation where gender expression should be celebrated as a testament to its cultural diversity, it is disheartening to witness these citizens ostracized and penalized for embracing their true selves.
On the other hand, the celebrities who have made crossdressing a part of their public image appear to exist in a different realm. They enjoy a level of visibility and fame that grants them an element of protection. Whether it's due to their financial resources or their connections, they often escape the legal consequences that ordinary queer Nigerians face. This glaring contrast between the treatment of high-profile celebrities and everyday individuals exposes the systemic inequalities that persist in Nigeria's legal system.
The implications of this disparity are profound. It sends a troubling message that wealth and fame can shield one from persecution, while those without such privileges bear the brunt of discriminatory laws. This perpetuates a culture of fear and silence among the less privileged queer community, preventing them from fully expressing their identities and participating in society without the constant threat of persecution.
Nigeria must engage in a profound societal dialogue surrounding the unequal treatment of its queer citizens to address this issue. It is crucial to question the legitimacy of laws that infringe upon the fundamental human rights of individuals based on their sexual orientation or gender identity. By sparking these meaningful conversations, we can begin to dismantle the harmful stereotypes and prejudices that fuel this disparity in treatment.
Nigeria's anti-gay laws not only defy the principles of tolerance and inclusivity, but also expose a disconcerting imbalance in their enforcement. The stark contrast between the leniency shown to high-profile celebrities who embrace crossdressing and the harsh legal actions taken against less privileged queer youths sends a damaging message to the broader queer community. It is time for Nigeria to address this injustice, fostering a more inclusive and equitable society where all its citizens can embrace their identities without fear of persecution.
O'Shae Sibley's murder is an attack on LGBTQ people and their expression, as both rise
More than 350 anti-LGBTQ attacks reported between June 2022 and July 2023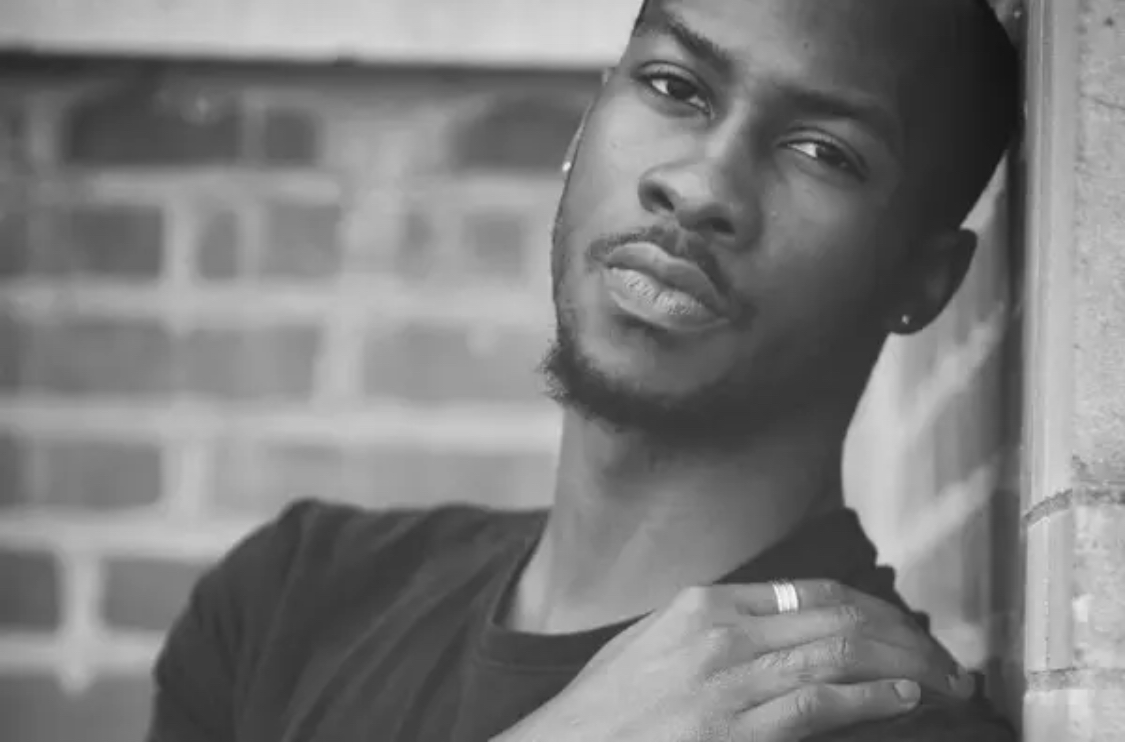 BY HENRY HICKS IV | What do the banning of a children's picture book about two male penguins, white supremacist stand-offs outside of weekend brunches and a killing during impromptu dancing at a gas station have in common? Plenty. Each impinges on the escalating trend of attacks on LGBTQ+ people and their right to free expression. 
On the evening of July 29, O'Shae Sibley pulled into a Brooklyn gas station parking lot with his friends to fill up their gas tank. As they waited for the tank to fill, the group spilled from the car and used the moment to move joyfully in the hot summer night, cranking the car radio's volume and dancing together. Sibley, a gay man, was also a skilled professional dancer and choreographer. He displayed his talents this night, voguing to the sounds of Beyoncé, an artist that Sibley and his friends were fans of. By coincidence, the artist was performing just a few miles away that night, with professional voguers joining her on stage.
Vogueing, a dance style born out of the traditionally queer ballroom scene, is known for its electrifying dips, drops and duckwalks. The style has been prominently featured in the Golden Globe-winning television show "Pose" — and, more recently, on stage in Beyoncé's all-consuming Renaissance World Tour. The energy of the ballroom scene has spirited communities across the country, as Beyoncé's tour has touched down city-by-city, and Sibley and his friends were not exempt to this reach. He was, in fact, eager to participate in his artistry as someone known for his role as a dancer, choreographer, and active member of New York's ballroom community. 
As he and his friends vogued to Beyoncé in the parking lot, moves that Sibley was adept in as an artist himself, they grabbed the attention of hostile onlookers. As captured on surveillance footage, Sibley was first berated with homophobic slurs — Sibley's vogue performance seeming to signal his sexuality to his attacker. Shortly following the verbal assault, things turned violent. Sibley was stabbed and murdered in a tragic hate crime, fueled by homophobia and triggered by Sibley's open expression as a dancer and artist.
In mourning, and in defiant protest in the days following, the New York City queer community  hosted a memorial at the site of his murder where they honored his memory through performance, with a vibrant and resistant ball. 
"You won't break my soul. / You won't break my soul, no, no. / I'm telling everybody," Beyoncé sings defiantly in her single, "Break My Soul."
The murder of O'Shae Sibley was devastating — and a signal of a disturbing trend. Increasing violence toward LGBTQ+ people, and attempts to quash their personal and artistic expression, are on the rise in the United States. Advocacy organizations such as GLAAD and the Anti-Defamation League have reported surges in harassment, vandalism and physical violence against LGBTQ+ people — with 356 instances being reported between June 2022 and April 2023. Transgender people, as well as drag performers, have been targeted at notably high rates. The Human Rights Campaign reported 34 murders of trans people — mostly trans women of color — in 2022 (HRC emphasizes that the actual number is likely higher, as most attacks go unreported, or are reported inaccurately.)
Drag shows across the country have faced threats and intimidation from armed protesters, including the far-right extremist group, the Proud Boys. Gay bars have been targeted by armed assailants, such as the tragic massacre thatoccurred at Club Q in Colorado Springs, Colo., last November. Hospitals providing gender-affirming care to transgender youth have been targeted with bomb threats. On Aug. 18, a California store owner was shot and killed for displaying a Pride flag. Harassment, threats of violence, and hate crimes against the LGBTQ+ community have steadily risen in recent years. It is clear that this bigotry has been emboldened and its first goal is to silence the free expression of LGBTQ+ people, through violence if necessary. 
The exponential increase in physical violence against LGBTQ+ people over the last few years cannot be divorced from the recent legislative environment that has grown ever-more hostile to LGBTQ+ expression. Bills categorizing drag shows as obscenity, book bans targeting LGBTQ+ authors and stories about queer identities in schools and public libraries, as well as other legislative attacks are part of this trend against the LGBTQ+ community. The attacks, both physical and through laws and bans, risk enabling a culture that normalizes repression of queer voices and increases the risk of violence aimed, in part, at suppressing expression of LGBTQ+ people, even when individuals are simply voguing to Beyoncé in public.
Starting in 2021, we've seen a historic surge in book bans around the country, targeting LGBTQ+ voices and stories at a disproportionately high rate. PEN America has reported that among the top eleven books targeted by bans in the first half of the 2022-2023 school year, four focused on LGBTQ+ narratives. These challenges, paired with the historic number of bills targeting LGBTQ+ people in state legislatures across the United States — with at least 566 bills ensnaring the broader LGBTQ+ community, according to the Trans Legislation Tracker — contribute to the normalization of repressing personal and artistic expression of queer people. As these policy attacks continue to advance, violence against the LGBTQ+ community has surged.
And while O'Shae Sibley's murder occurred in New York, a state that has passed no anti-LGBTQ+ bills in the most recent legislative session, his brutal killing shows just how pervasive the impact of anti-LGBTQ+ legislative attacks on free expression in other states are, shaping a culture that spills across borders and impacting LGBTQ+ people throughout the country. Even states perceived to be supportive to the LGBTQ+ community, such as New York, are not immune to the cultural reach of anti-LGBTQ+ repression and intimidation: the home and office of Erik Bottcher, a gay city councilmember in New York City, was vandalized last December after he voiced support for Drag Story Hour, and more recently, a rainbow Pride flag at a Manhattan restaurant was intentionally lit on fire.
Political threats to LGBTQ+ expression, whether it be through restricting and chilling on-stage performance or making it virtually impossible to even acknowledge the existence of LGBTQ+ people in Florida and other states' schools, have and will continue to put LGBTQ+ people at risk everywhere, chilling their ability to express themselves and potentially even sending them back into the closet, which, at its core, is a form of self-censorship.
A culture of free expression, where people can speak, write — or dance — free from fear of violence, is essential to a thriving democracy. LGBTQ+ people deserve to equally enjoy this right — through creative performance, gender expression, or displays of joy. The ongoing trend of legislative attacks on drag, attempts to label LGBTQ+ stories as "obscene," and the accompanying trend of violent assaults on LGBTQ+ people are attacks on free expression and must be condemned as such.
Henry Hicks IV is the coordinator for PEN America's U.S. Free Expression program. PEN America is committed to defending against attacks on LGBTQ+ free expression.
Fly the Rainbow Flag in honor of Laura Ann Carleton, an LGBTQ ally
Murder in Cedar Glen, Calif., has sparked outrage around the country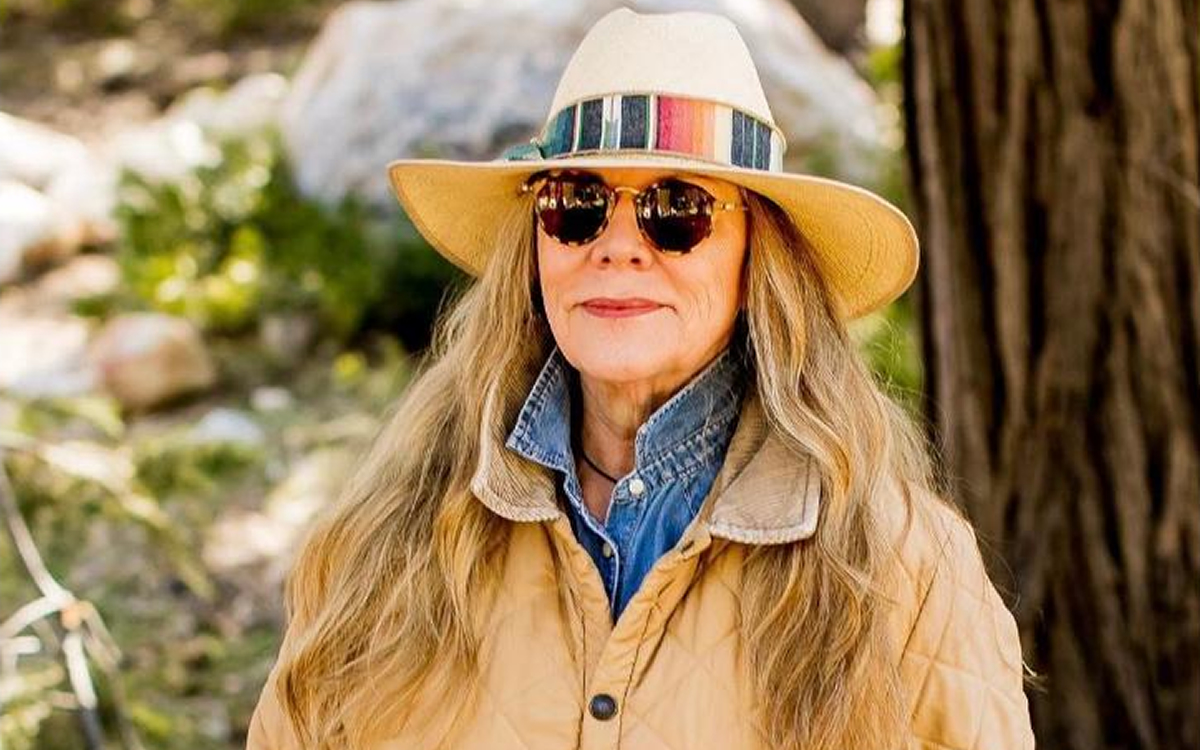 The Gilbert Baker Foundation mourns the Aug. 18 murder of Laura Ann Carleton, a gift shop owner in Cedar Glen, Calif. A longtime LGBTQ+ ally, Lauri was shot dead by a man who complained about the Pride flag displayed at her store. Carleton leaves behind a husband and nine children.
The world has reacted with anger to this shocking hate crime. But people should not be surprised. This is the inevitable conclusion of mounting Republican Party and conservative attacks on the LGBTQ+ community. They label us as groomers, they lie that we are recruiting children. They ban our books, halt trans care, censor our school curricula. And all this hatred creates more hatred. Now it has led to the brutal and senseless murder of a straight woman whose only crime was to support her LGBTQ+ friends by flying a Pride flag.
The blood of Lauri Carleton is on the hands of every conservative politician who makes verbal and legislative attacks on the LGBTQ+ community. Make no mistake; this horrendous crime is no isolated incident. Across the country the Rainbow Flag has been banned in 40 cities. Right-wing legislators have also tried to ban the flag nationally — over 30 members of the U.S. House of Representatives voted for such a proposal earlier this year. This wave of censorship and anti-LGBTQ+ sentiment has created a climate ripe for hate crimes, and now a brutal murder in Cedar Glen.
The Gilbert Baker Foundation unequivocally condemns the rhetoric of hatred promoted by conservative and homophobic politicians. Words have consequences. Words of hate have even greater consequences. In memory of Lauri Carleton, the foundation asks every American to display a Rainbow Flag — at their homes, at their businesses — to let the haters across America.
Charles Beal is the president of the Gilbert Baker Foundation.