New gay-directed doc 'Sexplanation' seeks to de-shame sex
D.C. Asian Pacific Film Festival runs virtually July 15-25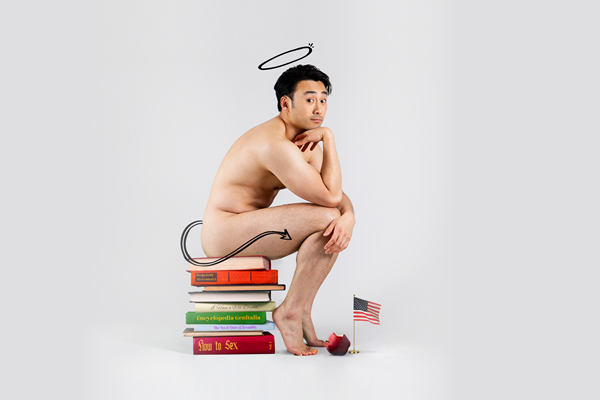 The new, gay-directed film "Sexplanation" is hitting the big screen this week at the D.C. Asian Pacific Film Festival, along with other LGBTQ-centric movies.
"Sexplanation," by Alex Liu and Leonardo Neri, is a comprehensive, Schoolhouse Rock-style documentary that follows Liu's personal journey in removing shame and stigma around sex and sex education.
The film festival features 56 movies from seven countries and runs virtually from July 15 to 25. Liu's documentary is one of the seven feature films at the festival.
"We have always celebrated and been inspired by the work of AAPI filmmakers, but we are at a pivotal time in history for Asians, Asian Americans and Pacific Islanders," said Melissa Bisagni, the festival director, in a press release. "We are committed to driving awareness to the rich and diverse narratives of the AAPI experience and ensure the inclusion of communities that have been overlooked for far too long in film."
In "Sexplanation," Liu, 37, interviews several sex experts, researchers and even his own family to deconstruct the long-lived shame around sex in the United States. He also outlines the lack of comprehensive sex education in schools — especially when it comes to non-heterosexual and cisgender relationships. 
Growing up as a gay man and not learning about queerness contributed to a great amount of shame and feelings of self-hatred, he said.
"It's dehumanizing. It feels like you're invisible, feels like you don't belong," Liu said. "It's just a very isolating … anxiety-inducing existence. And I wouldn't wish that on anyone."
This isn't Liu's first time working in the multimedia health space. He's worked as a video, radio and print health journalist for CNN Health and the San Francisco NPR station KQED.
As part of his research in the documentary, Liu interviews his parents about their limited sex education and awkward feelings around the topic.
"Going into it was one of the most anxiety-ridden moments of my life because we never had these conversations before," Liu said. "I'm just so grateful that they were willing to do it and do it on camera especially."
To ease the audience, Liu included old news clips, movie scenes and bright animations when explaining the shame-filled history of sex.
"What we tried to do with the film is just present sex the way I think it should be presented: It's fun, fantastic, pleasure-filled, brightly colored."
Liu's goal in producing the film is to help people, especially LGBTQ folks, feel more comfortable about discussing sex, he said. When he came out 20 years ago, Liu said he thought he was comfortable with sex and had overcome sexual shame. Ultimately, battling sexual shame is a life-long process, he said.
He said it's an honor to be featured at the festival, especially to present sex in a positive way for an Asian-American audience.
"We're really not very well presented in many ways and it's great to be able to show a side of the Asian American experience that many people have," he said.
Other LGBTQ films include the short "Incognito," a film that centers on a young woman who claims to have teleported from the past; and the short "Mint," which captures a queer and Kazakh-Russian immigrant's race against the clock to find the money for his final college tuition payment.
The complete DC Asian Pacific Film Festival schedule and tickets can be found at apafilm.org.
Dance icon gets luminous treatment in 'Ailey' doc
A real-life story that feels authentic, despite the secrecy of its subject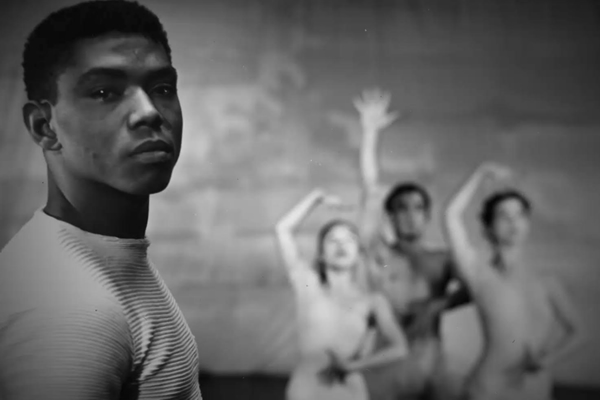 When it comes to the history of dance in America, few names loom larger than that of Alvin Ailey.
A trailblazing pioneer of the art form who blended styles of modern dance, ballet, and jazz into breathtakingly theatrical presentations that explored and uplifted Black experience in American culture, his works earned him accolades and honors throughout a long career that gave him name recognition even among people with little or no interest in dance. His choreographed masterpieces became touchstones within the medium, with many of them still among the most frequently remounted dance productions more than 30 years after his death, and the company he founded in 1969 – the Alvin Ailey American Dance Theater – remains one of the most lauded and prestigious dance organizations in the world today. Yet despite his status as one of the most famous American choreographers of the 20th century, there are many today, even among the aficionados of dance, who would be hard-pressed to tell you much about his life.
That's not entirely due to neglect or lack of interest, as a new documentary by filmmaker Jamila Wignot – simply titled "Ailey" – helps us to understand. Ailey was a genius who kept his private life as far out of the spotlight as possible. As a Black gay man, he was keenly aware of his doubly marginalized status, and rather than inviting controversies that might overshadow the creations he worked tirelessly to bring into the world, he preferred to let the work itself become his public identity. He even took measures to obscure himself after death, ensuring that his passing from AIDS (in 1989, at the age of 58) would be reported as the result of a terminal blood disease.
In Wignot's dreamily eloquent film, she presents us with a portrait of a man who seemingly sublimated his entire being into the creation of his art, documenting Ailey's magnificent career with a wealth of archival footage and interviews. Along the way, she also offers exploratory deep dives into the creation and legacy of some of his most iconic ballets, illuminating some of the themes that wove themselves into his body of work throughout his life. Finally, she follows the creative process as dancers at today's Ailey American Dance Theater work on a new production of "Lazarus," one of the late master's most renowned pieces. In the process, she delivers the biographical facts of his life side by side with the artistic passions that drove him, and places it all in the context of the larger cultural history of late 20th century America – as well as how Ailey's legacy continues to resonate within the changing social dynamics of our own time.
Yet throughout this feast of information, illuminating the facts and counterpointing the remembrances of those who worked at his side, Wignot also gives us Ailey's own commentary. Culled from recordings and interviews made during his lifetime, this posthumous self-narration of his own story lets us glean for ourselves what insight we may. In retrospect and alongside the memories of his surviving companions, Ailey's own words tell us more about the man himself than he perhaps meant to do when he said them, inserting a layer of intimacy within the vast scope of the biography as it unfolds, and the film is all the richer for it.
It should come as no surprise that Wignot has painted such a reverent, yet deeply personal portrait of her subject. She's been inspired by Ailey's work – and his vision – since attending a performance of the Ailey Dance Theater during her sophomore year at Wellesley College more than two decades ago. Her admiration is evident from the way she gushes about Ailey in her director's statement about the film.
"Nothing prepares you for the experience of Ailey," she says. "The emotional, spiritual, aural, and visual overwhelm the senses … Ailey's dances — celebrations of African-American beauty and history — did more than move bodies; they opened minds. His dances were revolutionary social statements that staked a claim as powerful in his own time as in ours: Black life is central to the American story and deserves a central place in American art and on the world stage. A working-class, gay, Black man, he rose to prominence in a society that made every effort to exclude him. He transformed the world of dance and made space for those of us on the margins — space for Black artists like Rennie Harris and me."
The Rennie Harris to whom Wignot refers is the founder of Rennie Harris Puremovement, a hip-hop dance theater company based in Philadelphia, who as guest choreographer of the AADT production of "Lazarus" is featured prominently in the film. He is just one of many professional dance veterans whose voices, featured throughout, seem united in singing the praises of Ailey's passion, creative power, and timeless aesthetic – and Wignot makes sure we don't have to merely take their word for it.
Like most dance documentaries — or good ones, anyway — the greatest gift of "Ailey" is the chance to see the dancers in motion. It's a film filled with electrifying footage of some of Ailey's masterworks, giving us a rare opportunity to revel in the sheer visual poetry of his style. In pursuit of his ideal to capture "truth in movement," he built choreographed expressions of the Black American experience, executed with grace, strength, and unparalleled beauty. His work celebrated that history while bearing witness to its injustice, with an emphasis on the dignity, humanity, and hope that makes it possible to look toward a transcendent future for all. It was, of course, social activism through art, though Ailey and his original dancers might not have exclusively intended it that way, and it is not an overstatement to say that it changed the world. Wignot cannily gives us the privilege of seeing just enough of it to stand as testament to its impact, and more than enough to make us want to grab the next opportunity to see the Ailey American Dance Theater perform in person.
In the meantime, you are encouraged to seek out "Ailey," which premiered in NYC on July 23 and expands to theaters nationwide on Aug. 6, to whet your appetite. It's a documentary that succeeds far more than many others in telling a real-life story that feels authentic, and despite the carefully guarded secrecy of its elusive subject, it presents as true and complete an impression of him as we are likely to get.
Outside of watching his work, that is.
Will 'Firebird' focus attention on Eastern European homophobia?
New film reminds us that equality is still an aspiration for many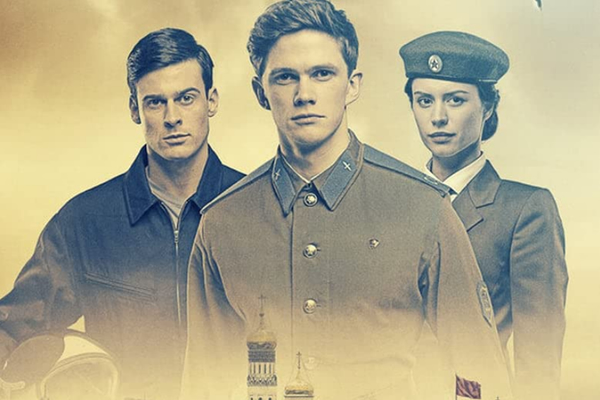 Retrospective queer films, such as "Milk" (2008), or old classics, such as "Torch Song Trilogy" (1988), share one thing in common: They depict a homophobic world in which queer love faced an iron wall of prejudice — that has largely dissipated in the United States and the West more broadly. Gay audiences can watch these films from a safe distance; we're dismayed to see how cruel the world once was toward us but we're relieved that progress has been made and we no longer have to live in secrecy and repression, which amounted to a life half-lived.
That's the comforting thought I could not indulge in watching the new Estonian gay love drama "Firebird," which is currently making the rounds at film festivals and recently had its U.S. premiere in San Francisco. "Firebird" is a beautifully shot film about a young soldier and fighter pilot who fall in love on a Soviet airbase in Estonia. The affair naturally requires discretion (something true for U.S. service members until a decade ago) but even amid the fear that their careers and lives could be upended at any moment if the wrong person stumbled about their liaisons (close calls pop up throughout the film), the two men form a loving bond that stretches over years and long distances. It wouldn't be unfair to call it a Soviet-era "Brokeback Mountain."
No spoilers here but the film does convey the sad fate many gay people suffer when homophobia is inescapable; when gay love and respectability in mainstream society conflict. The film conveys a common tragedy: Individuals compelled to live unfulfilling lives and sacrificing their happiness in order to appease the prejudice of others. A spirit of defiance has always existed alongside this tragedy. Many have opted to preserve their very being rather than conform, no matter the cost of social ostracism. But, if our own history is any guide, most will choose the closest rather than risk being an outcast. In the end, many queers simply lose their essence, and chance at lasting love, living a lie. It's hard to tell this story (already related in many films and novels) without falling into cliches and a worn-out narrative. "Firebird" avoids those pitfalls and manages to keep its storytelling unique to its circumstances, which, in the end, gives the film an emotionally affecting quality.
But "Firebird" is more than a beautiful film. It is politically relevant. This isn't a film about the long-ago unjust reality gay lovers faced but a tale dramatizing the hatred, dilemma, and deep personal anguish that still haunt queer people today in many former Soviet bloc countries. Russia might be the most salient example. The nation's law banning so-called gay propaganda has been infamous and, sadly, a model for other right-wing governments. Hungary recently passed a law prohibiting depictions of gay people for audiences under 18, precisely the young audiences that need positive gay role models. "LGBT-free" zones have popped up all over Poland, localities where homosexuality is ostensibly non-existent and unwelcome.
The backsliding on human rights amongst EU member states and American allies cannot be divorced from former President Donald Trump's devaluation of human rights. Fortunately, President Biden has spoken forcefully on human rights since his inauguration, and the words of the American president matter in those Eastern European countries dependent on American diplomatic and military support, such as Poland and Hungary (both NATO members). But the new administration faces many pressing concerns and gay rights can easily be forgotten. When Russia passed its anti-LGBTQ law in 2013, there was public mobilization in opposition. No similar outcry has greeted Hungary's copycat law. Public attention needs to be refocused on the threat to LGBTQ+ individuals in Eastern Europe.
Films have long played an essential role in raising awareness on issues that often seem too complex or too distant for concern. They can humanize injustice, underline the stakes, and present a vision for a better world. As Eastern European nations enact anti-LGBTQ+ laws, "Firebird" (a foreign film released in English) is a clarion call reminding us that for many gay people around the world, equality is still an aspiration. It would be a shame if we watched this film and walked out thinking that the past is past. The tragic love affair at the heart of the drama is the present, too.
Wahlberg walks for redemption in disappointing 'Joe Bell'
Bleak film's tear-jerking tropes produce clunky results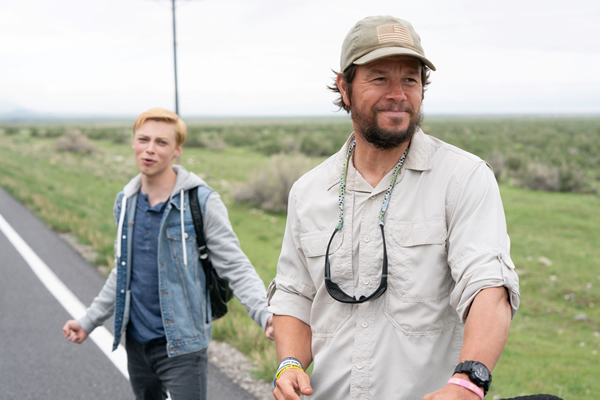 If you've never heard of the real-life "Joe Bell," you might spend the first third of the movie that bears his name thinking that you are watching an uplifting story about a father and son taking a marathon walk across America to raise awareness against bullying.
That's not exactly what is happening, though.
Directed by Reinaldo Marcus Green, "Joe Bell" stars Mark Wahlberg as the title character, a rural Oregon dad who undertook a "Walk for Change" in 2013 after his teenage son Jadin was bullied at school for being gay. Intending to journey on foot from Oregon to New York City, Bell connected with people as he travelled, gaining a following on social media and speaking at schools, youth groups, and other community organizations about the devastating effects of bullying, as well as the need for parents to be unconditional in supporting their bullied children – something he himself had failed to do when Jadin's ordeal was taking place.
Green's movie puts that inner conflict in high focus by telling Joe and Jadin's story in an intertwined narrative of past and present events. The domineering, short-tempered father we meet in flashbacks is contrasted with the humbler, gentler dad who engages in banter and sings Lady Gaga with his son on the road. It's a structure that makes it clear that Joe, once a bit of a bully himself, is walking as much to make amends as to oppose intolerance.
Unfortunately, it's also a cheat, because the real Jadin – spoiler alert – was never on that walk with his father. After being terrorized in the locker room shower by members of his school's football team, Jadin ended his own life by hanging himself in an elementary school playground. Joe, who had never been willing to stand up publicly for his son while he was alive, walked alone.
To be clear, the movie does not try to rewrite the real story. Instead, it sets up an end-of-first-act plot twist where we find out that Joe has been talking to a figment of his imagination all along. We get clues, of course, like the fact that other people never seem to engage with Jadin, but these only become apparent in retrospect, after the big reveal.
It's also after this too that the movie's tone begins to change, rapidly. Gone is any pretense that we are seeing a feel-good story of family bonding and social advocacy, or that the grim tale of small-town bigotry being spun in the flashbacks is going to lead to a triumphant conclusion, and what we now get is a deeper dive into the soul-searching of a man who recognizes, too late, how his own attitudes and behavior may have played a part in his son's decision to end his own life. Joe's walk is a bid for personal redemption, and it's a difficult journey in ways that are much more painful than the blisters on his feet.
Unfortunately, while it may make for an interesting narrative device, this sudden turn in the movie feels a little like a bait-and-switch. It doesn't help that "Joe Bell" works overtime to tug our heartstrings with its swelling, elegiac score or its reliance on tear-jerking tropes, nor that the focus on Joe's inner turmoil effectively upstages Jadin's torment. Indeed, by making the teen into an otherworldly companion, the movie essentially turns him into a gay saint, cheerfully responsible for shepherding his father toward redemption. While it may not be an intentional effect, it can't help but feel a little akin to the "magic Negro" cliché that has turned so many well-meaning movies into unintentionally offensive perpetuations of stereotype – to say nothing of begging the question of why the victims of cultural oppression should feel any responsibility at all for helping their oppressors forgive themselves.
Adding still another layer to the vaguely bad taste "Joe Bell" leaves in one's mouth is the fact that its star once famously revealed in an interview that he had been considered for a role in "Brokeback Mountain" but was glad when he didn't get it because he was "creeped out" when he read the script. Add to this Wahlberg's history as a convicted perpetrator of racial violence when he was growing up in Boston – a record that has haunted him for his entire career and for which he has spent a great deal of time and energy trying to atone – and one can only wonder if the actor might be aiming for a bit of redemption himself.
Not that there's anything wrong with that, and as far as his performance goes, Wahlberg certainly seems sincere. The famously conservative macho action star delves to a level of depth and vulnerability we haven't seen from him since "Boogie Nights," and it's hard to imagine an actor who would be a better fit as the conservative, blue-collar Joe Bell. In charting the character's evolution from toxic alpha masculinity toward a more compassionate world view, he is clearly guided by self-knowledge, and he deserves credit for his bravery in bringing that to the table.
There are other reasons to forgive "Joe Bell" for its clunky and vaguely tone-deaf presentation, most of which come from screenwriters Diana Ossana and Larry McMurtry – who also penned the script for "Brokeback Mountain," ironically enough – and their keen understanding of human nature. They sculpt believable, identifiable characters with a few deft strokes of dialogue, which not only permits us to empathize with them but gives the cast a boost in making them all into fully formed, three-dimensional human beings.
Among the actors who benefit from this are Connie Britton, wearing the patiently weary wisdom of a long-term survivor as Joe's wife and Jadin's mother, and Gary Sinise (another actor known for his conservative offscreen views) as a local sheriff who forms a brief friendship with Joe in an intimate and touching scene that is one of the movie's highlights. Most impressive of all, however, is young up-and-comer Reid Miller, who gives a charismatic and refreshingly unaffected performance as Jadin. It's largely thanks to him, in fact, that the movie doesn't come off as just another "gay issues" movie designed to make straight people feel more enlightened.
Yet even if "Joe Bell" avoids that trap, it doesn't quite rise above the layers of Hollywood sentiment with which it drapes itself. Despite the many small moments of authenticity peppered throughout, there are too many others that are either too precious or too perfunctory, and that makes it hard to care as much about the ones that work. This is especially true in light of its bleakness. Like "Brokeback," it's a movie in which the tragedy is unrelenting, and we are left to find whatever scraps of happiness we can find in the ending – but while "Brokeback" had the beauty of an epic love story to transcend its sadness, "Joe Bell" can only leave us to contemplate a senseless waste of a human life.
Faced with that handicap, even with good writing and performances, it's hard for a movie to be anything but a bummer.