House Republican tries to scrub online references to his anti-LGBTQ record
Congressional aide appears responsible for hiding anti-LGBTQ past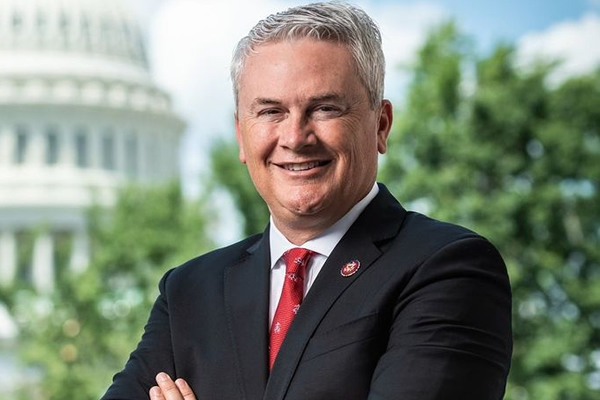 A House Republican whose opposition to LGBTQ rights has been front-and-center on his campaign and Wikipedia pages appears to have tried to sweep his record under the rug — and evidence suggests the person responsible is his communications director.
Rep. James Comer, first elected four years ago to represent Kentucky's 1st congressional district, has made his opposition to LGBTQ rights clear from the start. That's consistent with his state being home to Kim Davis, the county clerk famously jailed for refusing to issue marriage licenses to same-sex couples.
His campaign website, in its issues section, once proudly declared Comer's opposition to same-sex marriage as a selling point for his candidacy for the U.S. House in addition to being against abortion rights and Obamacare. The footprint of the older webpage can still be found using archival internet tools.
"I am 100 [percent] pro-life and I oppose gay marriage," Comer wrote. "While I was a Kentucky State Representative, I cosponsored the 2005 amendment that made same sex marriage illegal in Kentucky. As a Congressman, I will always strongly support life and only support traditional marriage between one man and one woman. I will make sure that liberal, anti-family groups like Planned Parenthood never get one penny of our tax dollars."
True to his campaign position against LGBTQ rights, Comer in Congress voted "no" both times in 2019 and 2021 when the U.S. House brought to the floor the Equality Act, which would expand the prohibition against LGBTQ non-discrimination under federal civil rights law.
But the congressman's willingness to make those views available to the public appears to have changed based on alterations to his personal webpages.
Although the "issues" page has been scrapped from his campaign website entirely, much of the identical information can be found on his congressional webpage. Missing, however, is the portion from his campaign page that once denoted his opposition to same-sex marriage.
Further, information on Comer's opposition to LGBTQ rights, including being against same-sex marriage and his votes against the Equality Act, are included on his Wikipedia, but someone replaced that information after it was deleted last month.
It appears Comer's own staff has been working to scrub any reference to his opposition to LGBTQ rights. A look at the edits made to the Wikipedia page ascribes the initial change to someone with the username SmithMatt22, which is identical to the Twitter handle of his communications director, Matt Smith.
Comer is acknowledging nothing. His congressional office, and Smith in particular, didn't respond to multiple requests from the Blade to comment, including to deny his staffers were responsible for seeking to hide his positions on LGBTQ rights.
It's unlikely objections to Comer deleting the information on his LGBTQ record would impact future elections. Kentucky's 1st congressional district is weighted R+23 and considered not in play in upcoming elections.
Protests, revelry mark NYC Pride
Tens of thousands protested Roe ruling on Friday night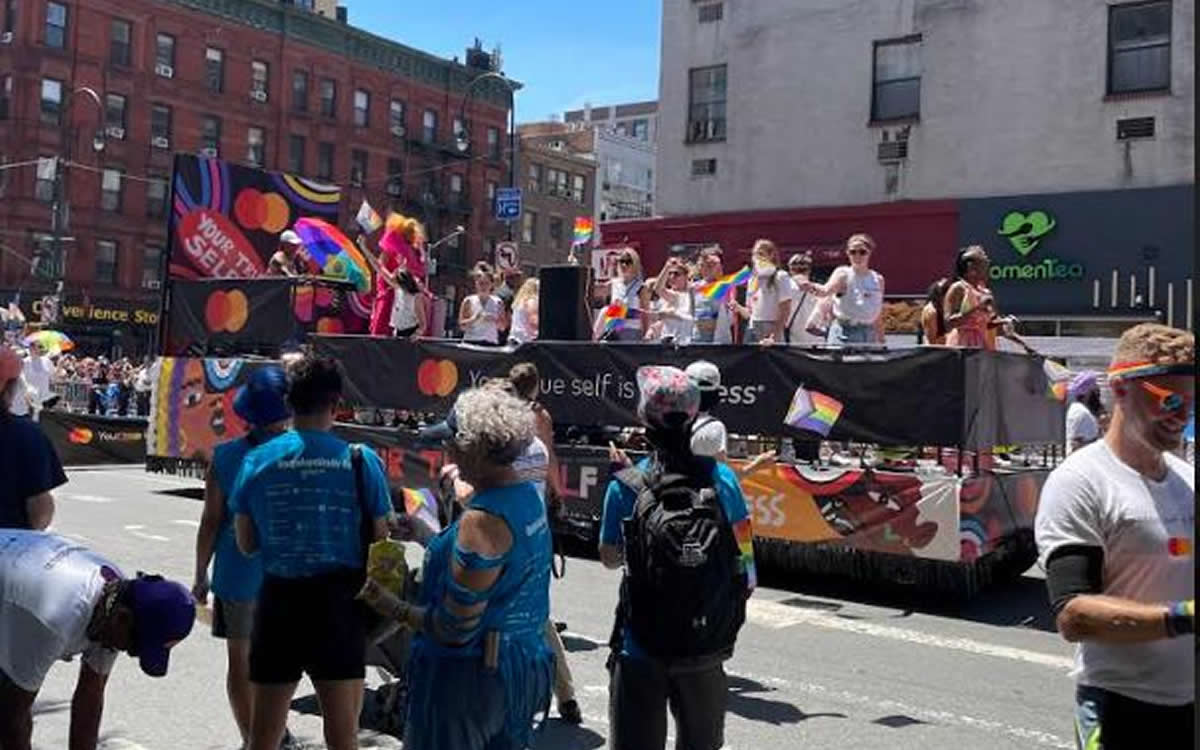 New York City Pride, one of the largest Pride celebrations in the world, rang in the weekend with equal parts celebration and protest.
Although the annual Pride march was on Sunday, the entire weekend was filled with an outpouring of public anger in the wake of the U.S. Supreme Court's decision to overturn Roe v. Wade. 
Protesters took to the streets of Manhattan on Friday with an estimated 17,000 people gathering to protest the ruling, which made abortion imminently illegal in roughly half of states. At least 25 people were arrested at the Friday night protests, which spread from Washington Square Park through Midtown to Bryant Park. 
In light of the Supreme Court's landmark decision — which advocates say will harm members of the LGBTQ community — NYC Pride announced that Planned Parenthood would kick off Sunday's Pride march as the first group to walk. In their statement, NYC Pride said that "[The Supreme Court's] dangerous decision puts millions in harm's way, gives government control over our individual freedom to choose, and sets a disturbing precedent that puts many other constitutional rights and freedoms in jeopardy." 
"As millions gather for LGBTQIA+ Pride this weekend in New York City and cities across the country, our voices will be heard — for the LGBTQ people impacted and the millions with whom we stand in solidarity," read the statement. "Pride was born of protest and will always be a space to fight injustice and discrimination. Join us as we advocate for bodily autonomy at this year's NYC Pride March."
In addition to the march; NYC Pride had a full slate of Pride programming during the week leading up to it, including Pride Island at Governor's Island, Youth Pride and a human rights conference. Queer clubs and bars throughout the city hosted various Pride-themed events throughout the weekend.
NYC Pride was not the only organization mobilizing this weekend.
Reclaim Pride NYC hosted a "Queer Liberation March for Trans and BIPOC Freedom, Reproductive Justice, and Bodily Autonomy," in partnership with pro-choice groups and community organizations.
"The [Queer Liberation March] is the annual people's protest march without corporate funding; corporate floats; politicians' grandstanding; or police control or involvement," said the Reclaim Pride Coalition.
Although Pride originated from a moment of violent tension between police and LGBTQ people at the Stonewall Inn, officers on Sunday carefully patrolled the entire NYC Pride march route. When the apparent sound of gunshots nearly sparked a stampede in Washington Square Park during the parade, the New York Police Department said there were "no shots fired," later confirming that the sounds were due to fireworks being set off at the park. 
The Washington Post noted fears of violence against the queer community circulated at Pride celebrations across the country.
Police also responded to reports of a shooting at San Francisco Pride, although no suspects or witnesses were found. In light of the epidemic of gun violence — from last month's elementary school shooting in Uvalde, Texas, to the massacre at the Pulse nightclub in Orlando, Fla., in 2016 that left 49 people dead — a fear of active shooters and widespread public anger at the prospect of less rights characterized Pride's usually jubilant atmosphere.
British prime minister backs transgender athletes ban
Boris Johnson made comments during Commonwealth meeting in Rwanda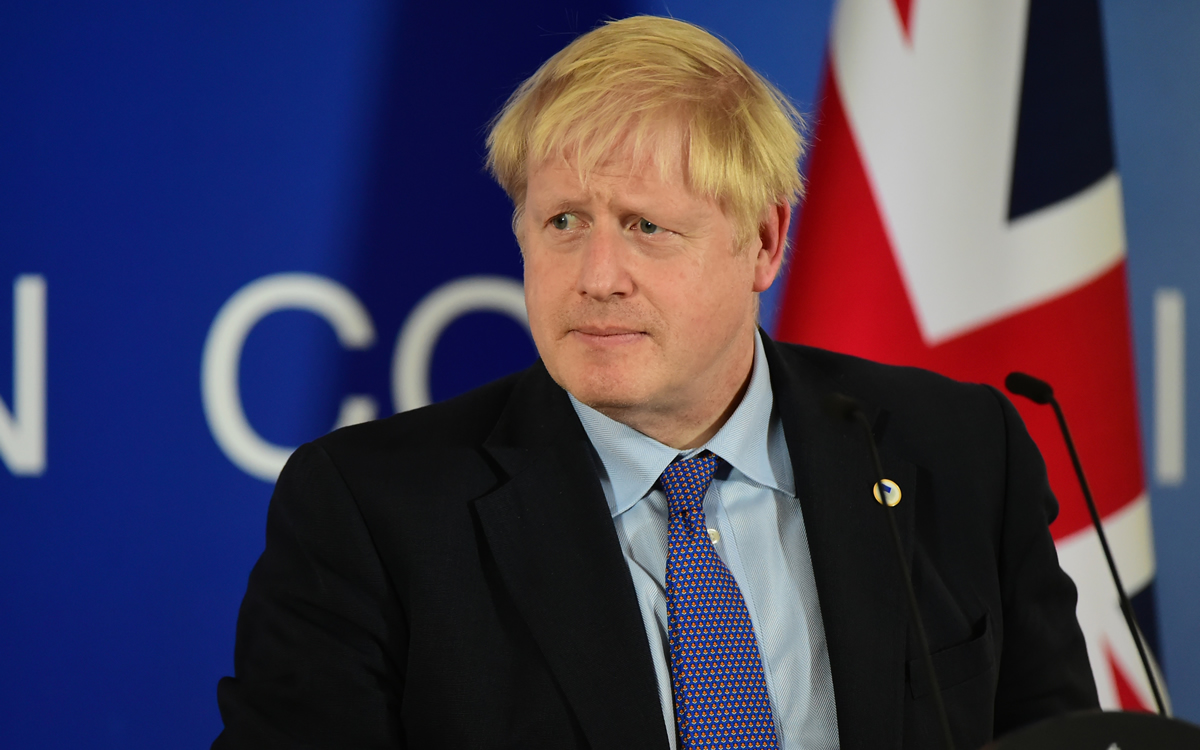 During a break between sessions during the first summit meeting of the Commonwealth nations since the coronavirus pandemic in the Rwandan capital this past weekend, British Prime Minister Boris Johnson was asked by a reporter about the FINA ban on transgender women athletes.
The prime minster's response was that there were "particular problems" around "issues of gender."
"Look it's very, very important that as a society we should be as understanding of everybody else as possible. I've always stood for that. When it comes to, when you start to move from issues of sexuality to issues of gender, you start to raise particular problems," Johnson told reporters.
In a follow-up question the prime minster was also asked whether women can be born with a penis, he replied: "Not without being a man."
"I think I've spoken of three concerns I've had in the past. They are to do with the age at which you can deem it competent to transition, the question of safe spaces for women, and the difficulties you have with sporting competitions," Johnson continued.
"These are all very difficult problems and you have to be very sensitive. But these are the areas."
Pressed on whether he backed the swimming ban, Johnson said: "I haven't studied it in detail but I see no reason to dissent. That follows from what I've previously said."
British Secretary of State for Digital, Culture, Media and Sport Nadine Dorries in a column published this past weekend by the Mail on Sunday wrote:
"I have the greatest compassion for anyone who finds themselves living in a body they don't recognize. But we can't pretend that sex doesn't matter. Sex has biological consequences. If you're born a male, and you go through puberty as a male, your body develops natural physical advantages over a woman's. That makes you stronger and faster.
I'm setting a very clear line on this: competitive women's sport must be reserved for people born of the female sex. Not someone who was born male, took puberty blockers or has suppressed testosterone, but unequivocally and unarguably someone who was born female. I want all of our sporting governing bodies to follow that policy."
The Guardian UK noted that Dorries, said she will make it "crystal clear" to British sporting bodies that competitive women's sport must be reserved for people born of the female sex when she meets them on Tuesday to discuss their trans policies.
Dorries will urge organizations representing football, cricket, rugby, tennis, athletics and other sports to follow the lead of FINA, the governing body of swimming, by barring from female events trans women who have "gone through male puberty."
PinkNewsUK reported Monday that since FINA announced its revised trans eligibility policy, several national and international sporting administrators have followed.
The International Rugby League, FIFA and World Athletics, among others, have either temporarily banned or launched reviews into their trans inclusion policies.
Brittney Griner's trial scheduled to begin July 1
WNBA star detained in Moscow airport in February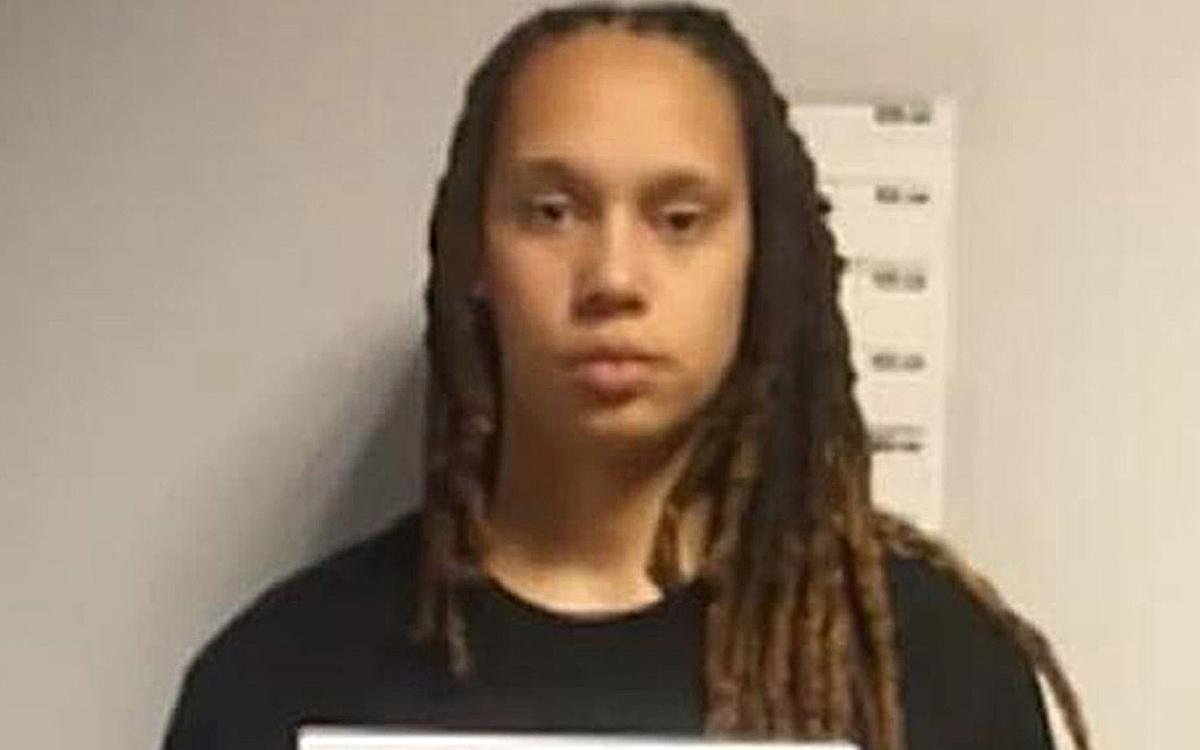 A Russian court on Monday said detained WNBA star Brittney Griner's trial will begin on July 1.
The Associated Press reported the Phoenix Mercury center and two-time Olympic gold medalist who is a lesbian and married to her wife, Cherelle Griner, will remain in custody through the duration of her trial.
Officials at Moscow's Sheremetyevo Airport in February detained Brittney Griner after customs inspectors allegedly found hashish oil in her luggage. The State Department has determined that Russia "wrongfully detained" her.
Secretary of State Antony Blinken on May 14 spoke with Cherelle Griner.
Officials with the State Department's Office of the Special Presidential Envoy for Hostage Affairs and Bureau of Educational and Cultural Affairs on June 13 met with Brittney Griner's teammates to discuss her detention and efforts to secure her release.
Brittney Griner on June 18 was unable to speak with her wife on their fourth anniversary because the phone at the U.S. Embassy in Moscow that she called went unanswered. A State Department spokesperson later admitted a "logistical error" prevented Brittney Griner from speaking with Cherelle Griner.
Brittney Griner faces up to 10 years in prison if she is convicted.
The Human Rights Campaign and the Council for Global Equality are among the dozens of advocacy groups who signed a letter to President Joe Biden and Vice President Kamala Harris last week that urged them to do more to secure Brittney Griner's release.