Lil Nas X heads up new role at Taco Bell
The 22-year-old musical artist, now riding the success of two global No. 1 hits was an hourly wage earner as part of a Taco Bell team in 2017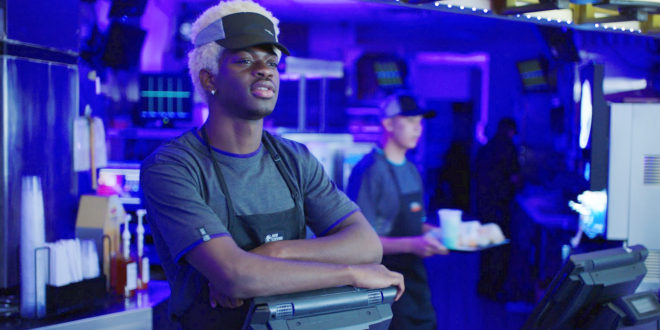 The iconic American fast-food chain serving Mexican-inspired fare such as tacos, quesadillas and nachos has a new pitchman, former Taco Bell employee and now Grammy award winning rapper & singer-songwriter Lil Nas X, (real name Montero Lamar Hill).
In an announcement Monday, Mark King, CEO of Taco Bell commented that "Lil Nas X knows the job, the experience and the culture Taco Bell creates for its fans – including its people," King added; ""This unique partnership will deliver on more than just marketing, allowing us to tap into the genius of Lil Nas X to inspire our team members and align with our commitment to unlocking opportunities for young people."
As a cultural icon with an insider's perspective on the Taco Bell team member experience, Lil Nas X has been appointed the title of 'Chief Impact Officer,' a newly created role that will allow him to collaborate on the brand experience from the inside out.
The 22-year-old musical artist, who catapulted to fame and now is riding the success of two global No. 1 hits in "Old Town Road" and "Montero (Call Me By Your Name)," was an hourly wage earner as part of the Taco Bell team at an Atlanta-area restaurant in 2017.
Two years later as a successful up and coming musical artist, on June 30, 2019, the last day of Pride Month, he came out publicly as gay tweeting: "some of y'all already know, some of y'all don't care, some of y'all not gone fwm no more. but before this month ends i want y'all to listen closely to c7osure. 🌈🤩✨"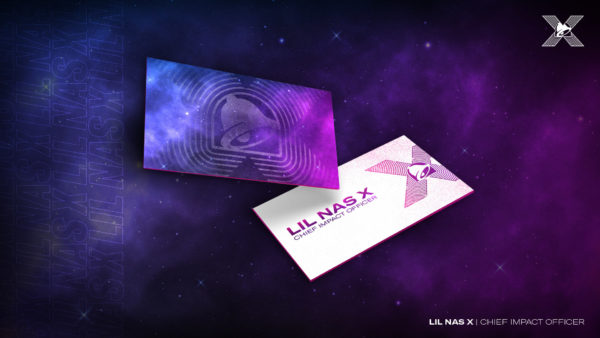 In today's announcement the company acknowledged his ascendency to artistic celebrity as well as his sexual orientation.
"Back in 2017, Lil Nas X laid down roots working at an Atlanta-area Taco Bell as a team member and less than five years later he's ascended to stardom by defying conventions, charting his own course and remaining authentically true to himself – all things that Taco Bell stands for in its own way."
As part of his new role, Lil Nas X will support the Taco Bell Foundation's mission and help announce awards to recipients of the Live Más scholarship to enable them to pursue their creative passions. The Taco Bell Foundation breaks down barriers to educate and inspire the next generation of America's leaders.
Since 1992, the Taco Bell Foundation has reached more than 4 million young people across the country and has awarded more than $110 million in Live Más Scholarships and grants to youth-serving nonprofit organizations focused on education and career readiness.
The artist's "expertise in understanding social media and youth culture alongside his skills in creating great music makes this partnership with Taco Bell exciting, brave and one of the most innovative campaigns I've had the pleasure of creating," said Jennifer Frommer, senior vp brand partnerships & commercial sync at Columbia Records.
As one of his first initiatives, Lil Nas X will make a cameo in Taco Bell's breakfast campaign, which kicks off today, as the brand brings its breakfast offerings back to approximately 90% of restaurants nationwide by mid-September.
According to music industry trade magazine Billboard, in June, the rapper revealed his highly anticipated first full-length album would be "coming soon," though a release date has not been announced.
Lil Nas X x Taco Bell:
From the press release:
As a brand known for its late night Fourth Meal, Taco Bell is celebrating fans who begin craving and planning for their morning meal in the evening to remind them that Taco Bell breakfast awaits come morning.
Breakfast, In Bedtime Stories – Toasted Breakfast Burritos (Commercial) |Taco Bell:
Rayceen Pendarvis hosts District of Pride Showcase
Mayor's Office celebrates resilience of D.C.'s LGBTQ community with night of entertainment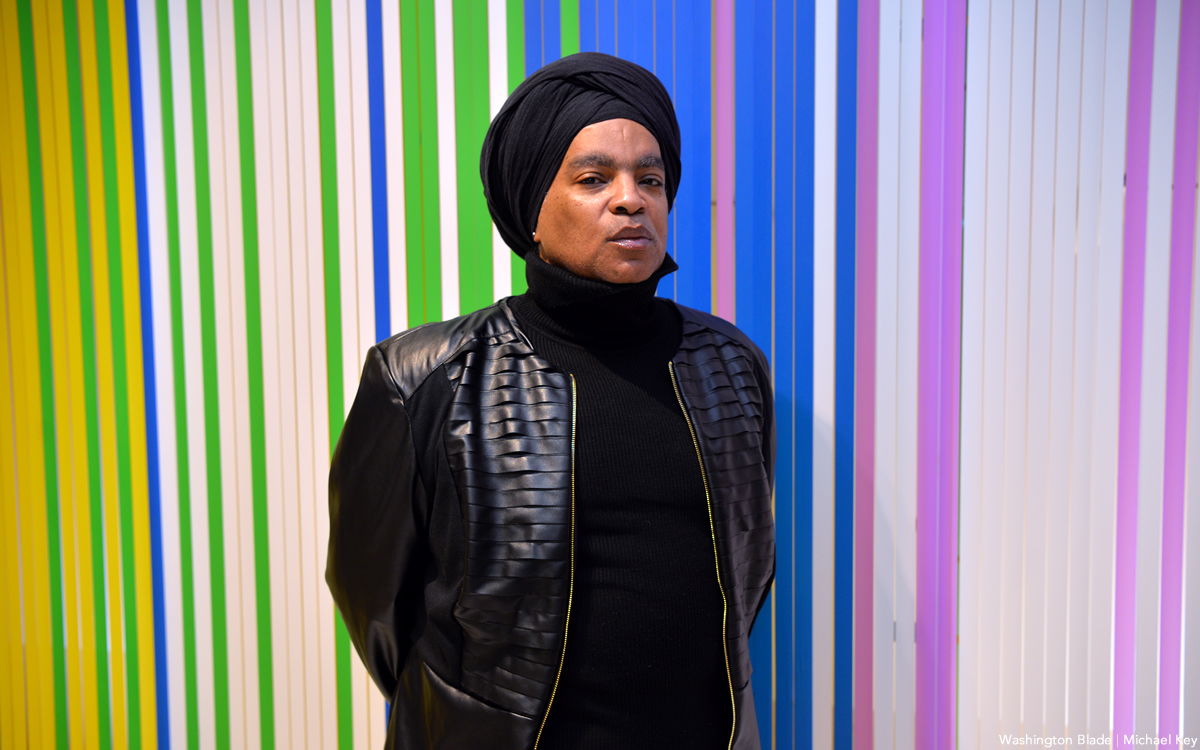 The Mayor's Office for LGBTQ Affairs will host "The District of Pride Showcase" on Thursday, June 30 at 7 p.m. at Lincoln Theatre.
This event is to celebrate the resilience of D.C.'s LGBTQ community with a night of entertainment and performances that will feature the diverse queer talent.
This event will be hosted by Rayceen Pendarvis, with announcer Krylios, featuring DJ Honey. There will also be a performance by "Real Housewives of Potomac" star Candiace.
This event is free and more details are available on Eventbrite. 
Mayor's office to celebrate older LGBTQ individuals
District of Pride: Seniors Brunch on Monday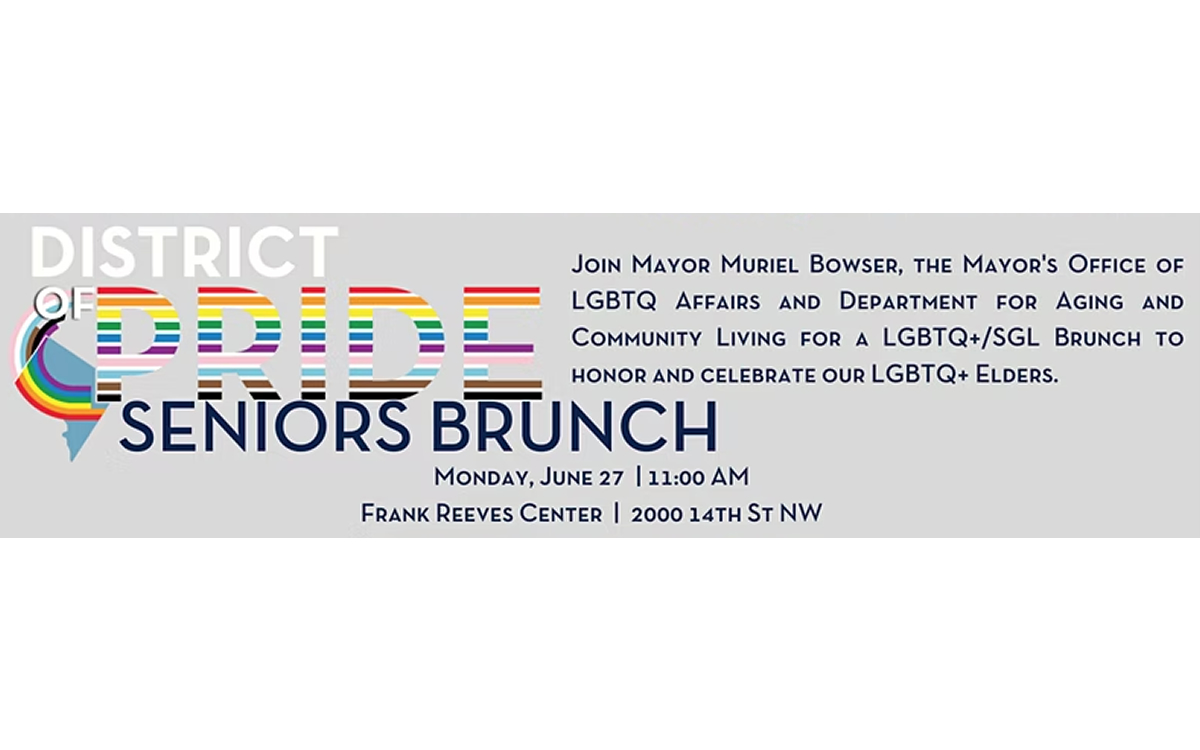 The Mayor's Office for LGBTQ Affairs will host "District of Pride: Seniors Brunch" on Monday, June 27 at 11 a.m. at Frank D. Reeves Center of Municipal Arts.
This event is a celebration of Pride and a "thank you" to the District's senior community members for their contributions to the LGBTQ+ community.
This event is free and more details are available on Eventbrite.
Be prepared to clap for 'Nollywood Dreams' at Round House
Theatergoers asked to play audience of Nigerian chat show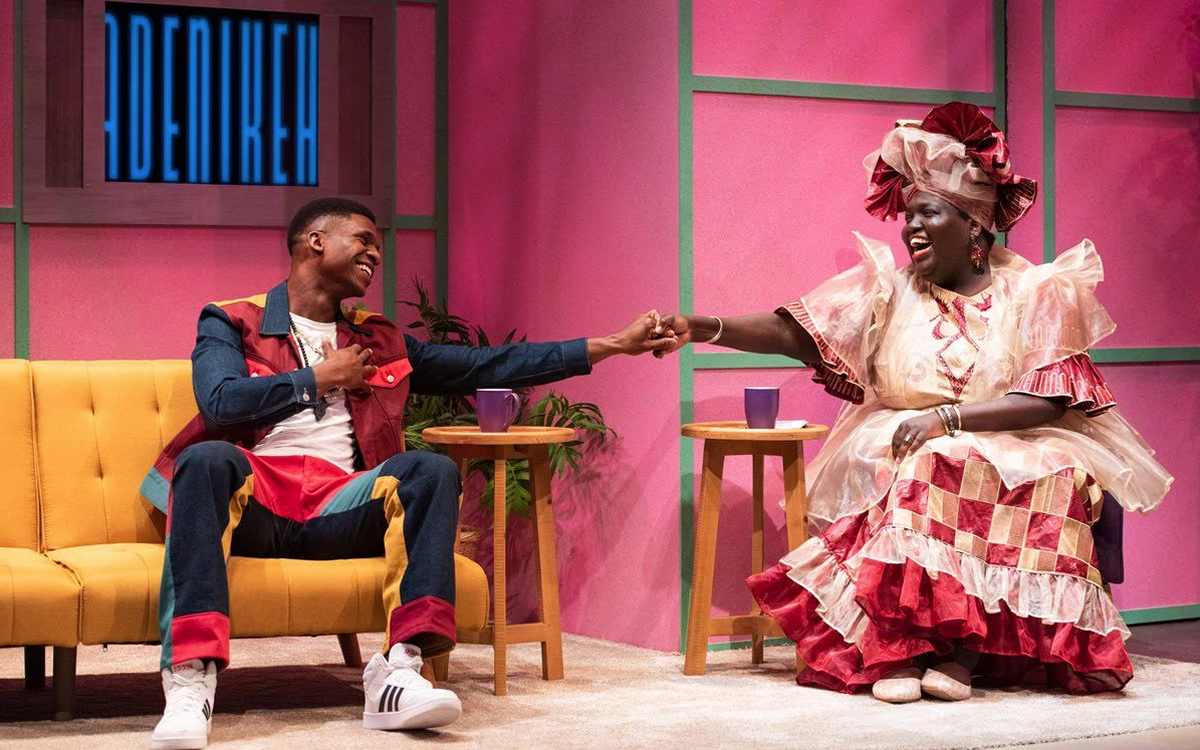 'Nollywood Dreams'
Through July 3
Round House Theatre
4545 East-West Highway, Bethesda, MD 20814
$55-$78
Roundhousetheatre.org
If you see "Nollywood Dreams" at Round House Theatre, be prepared to clap a lot, whether you like it or not.  For almost a third of Jocelyn Bioh's 100-minute-long comedy, theatergoers are asked to play the audience of an Oprahesque Nigerian chat show with a big personality host and large projected words (cheer, applause) prompting the house to make lots of noise. It's tough not to comply. 
Set in '90s Nigeria, it's all about Nollywood, the nickname for the Lagos-based film industry that ranks above Hollywood and second only to India's Bollywood in the number of films produced annually.
Decked out in fabulous traditional attire, the spirited finger-snapping TV host Adenikeh (Jacqueline Youm) leads with niceties before going in for the kill. Her big-name guests prove central to the story: director Gbenga Ezie (Yao Dogbe) recently returned home from America and looking to make a Nollywood hit; gorgeous veteran star Fayola (Yetunde Felix-Ukwu), who's counting on a comeback to revive a slipping career; and Wale Owusu, Nigeria's "Sexiest Man Born," played by the faultlessly cast Joel Ashur.
Glued to the TV in the office of the family travel business, sisters Dede and Ayamma Okafor (played by Renea S. Brown and Ernaisja Curry, respectively) faithfully watch Adenikeh's eponymous program, breathlessly taking in every Nollywood scoop and subsequent development. While elder sister Dede is content to swoon over male pulchritude, Ayamma has aspirations to be more than a fan, she wants to act. When director Gbenga holds an open casting call to find a fresh face for his new love triangle romance, "The Comfort Zone," she grasps at the chance.
A broad comedy broadly acted by an appealing cast, Bioh's storyline is predictable, a Cinderella story without surprise. It's a loud world seemingly inhabited by stock characters – the heartthrob, a shady film auteur, an aging film actress, squabbling sisters – but despite all, they aren't without nuance. The characters prove dimensional and worthy of some investment.
Also, along with the over-the-top comedy, Bioh's work refreshingly shows an Africa that isn't always presented on stage. People's dreams, desires, and relationships are set against a bustling urban sprawl culturally glued together by the cult of celebrity.
The action plays out on Jonathan Dahm Robertson's terrific revolving (sometimes dizzyingly so) set made up of three locales — the travel office, daytime TV set, and Gbenga's well-appointed Nollywood Dreams Studio (with the outsized signage to prove it). It's an energizing and memorable design.
Brandee Mathies's costumes are almost a show in themselves. Exuberantly colorful, they cleverly bring together traditional garb and western silhouettes with joyful flourishes of Nigerian flare. The showbiz folks are costumed, well, showier. It's short skirts and glittery stilettos for fan favorite Fayola, long touted for her Tina Turner legs.
A Ghanian-American writer, playwright and actor, Bioh grew up on Nollywood flicks. In fact, "Beyonce: The President's Daughter" (2006), one of her favorites, was an inspiration for "Nollywood Dreams." Her debut work "School Girls; Or, the African Mean Girls Play," an entertaining tale of teenage trials and tribulations set at a boarding school in provincial '80s Ghana was a great success for Round House in 2019.
And at the helm of Round House's current offering is Theater Alliance's producing artistic director Raymond O. Caldwell. As gay, Black, and Asian, Caldwell sometimes refers to himself as third culture. In this instance, the Helen Hayes-winning director has heartily plunged into Bioh's vision and with relish and created a piece rife with fun and feeling.