Lil Nas X receives "Suicide Prevention Advocate of the Year Award"
Through his bold music Lil Nas X continues to fight for mainstream queer representation and elevate important issues around mental health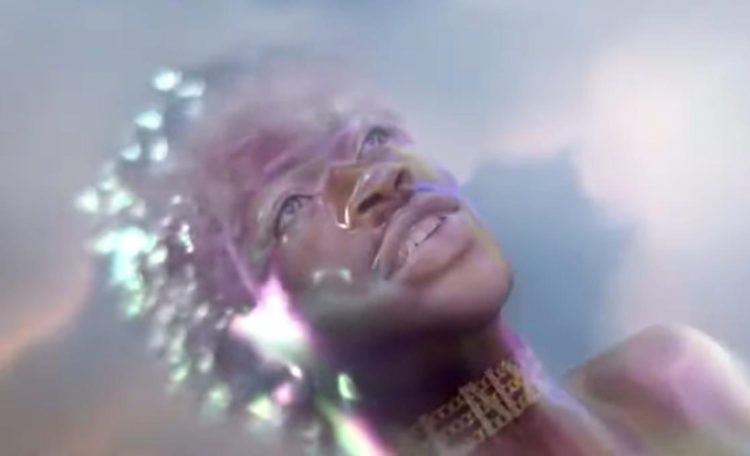 NEW YORK – The Trevor Project, the world's largest suicide prevention and crisis intervention organization for lesbian, gay, bisexual, transgender, queer & questioning (LGBTQ) young people, honored Grammy Award-winning artist Lil Nas X this week with its inaugural Suicide Prevention Advocate of the Year Award.
Lil Nas X has demonstrated an ongoing commitment to supporting The Trevor Project's mission to end suicide among LGBTQ young people with his openness about struggling with his sexuality and suicidal ideation, his continued advocacy around mental health issues, and his unapologetic celebration of his queer identity.
The Trevor Project's inaugural Suicide Prevention Advocate of the Year Award marks the start of National Suicide Prevention Awareness Month and the crucial work that needs to be done to end suicide among LGBTQ youth.
According to The Trevor Project's National Survey on LGBTQ Youth Mental Health, 42% of LGBTQ youth seriously considered attempting suicide in the past year, including more than half of transgender and nonbinary youth. Due to higher rates of discrimination, rejection, and social isolation, LGBTQ young people are at increased risk for negative mental health outcomes such as anxiety, depression, seriously considering suicide, and more.
In accepting the award, Lil Nas X said: "Thank you so much to The Trevor Project for this award and for all they do for the LGBTQ community. Discrimination around sexuality and gender identity is still very real, and our community deserves to feel supported and totally free to be themselves. I often get messages from fans telling me about their struggles with depression and suicidal thoughts, and it made me realize that this was something bigger than myself. If using my voice and expressing myself in my music can help even one kid out there who feels alone, then it was all worth it."
Amidst a record-breaking year for anti-LGBTQ legislation and violence against the LGBTQ community, The Trevor Project is highlighting the importance of queer representation in the media, and the powerful message of visibility and hope it sends to LGBTQ young people.
"The Trevor Project is thrilled to honor Lil Nas X with the Suicide Prevention Advocate of the Year Award," said Amit Paley, CEO and Executive Director at The Trevor Project.
"His vulnerability in his journey to self acceptance and expression has created space for candid conversations around mental health and sexual identity, signaling to LGBTQ youth that they are not alone. The Trevor Project's research shows that over 80% of LGBTQ youth say that LGBTQ celebrities positively influence how they feel about being LGBTQ, further affirming the cultural impact of Lil Nas X being proud of who he is and an ideal recipient of this inaugural award."
Following his chart-topping, genre-defying debut "Old Town Road" in 2019, Lil Nas X quickly became a global LGBTQ icon recognized for his fearless effort in changing the status quo around what it means to be queer and Black in the mainstream music industry. Throughout his career, he has been an outspoken and unapologetic advocate for the LGBTQ community, using his platform to shed light on mental health issues many LGBTQ young people face.
In February, Lil Nas X shared a series of intimate TikTok videos documenting his life story, including his silent battle with depression, anxiety, and suicidal ideation during his rise to fame. The following month, he penned a heartfelt letter to his 14-year-old self about coming out publicly to mark the release of "MONTERO (Call Me By Your Name)."
In the letter he states, "I know we promised to die with the secret, but this will open doors for many other queer people to simply exist." In May, he released the music video for his single "SUN GOES DOWN," which depicts Lil Nas X uplifting a younger version of himself in high school when he was contemplating suicide and struggling to come to terms with his sexuality.
Through his bold music videos, poignant song lyrics, and candor on social media, Lil Nas X continues to fight for mainstream queer representation and elevate important issues around mental health, igniting change and spotlighting the experiences of LGBTQ young people around the world.
Related News
In news related to National Suicide Prevention Awareness Month, the California State Senate passed the LGBTQ Violent Death Data Collection Pilot Program (AB 1094) this week. The bill now heads to Governor Gavin Newsom for his signature.
The bill, introduced by Assemblymember Dr. Joaquin Arambula (D-Fresno) and co-sponsored by Senator Susan Eggman (D-Stockton), would equip coroners and medical examiners in six participating counties across California with the training necessary to identify and collect data on an individual's sexual orientation or gender identity (SOGI) in cases of violent death, including homicide, suicide and the use of deadly force by police.
The number of LGBTQ youth who actually die by suicide (or other violent deaths) remains unknown due to the lack of SOGI data collected on a broad scale in the U.S. However, suicide is the second leading cause of death among youth ages 10–24 nationwide — and according to the CDC, LGBTQ youth are more than four times more likely to attempt suicide than their straight/cisgender peers.
The Trevor Project's 2021 National Survey on LGBTQ Youth Mental Health found that 42% of LGBTQ youth seriously considered attempting suicide in the past year, including more than half of transgender and nonbinary youth.
"The first of its kind in the nation, this bill marks an important milestone in the movement to protect and save LGBTQ lives," said Amit Paley, CEO and Executive Director for The Trevor Project. "There is a critical need to track cases of suicide, homicide, and police brutality among the LGBTQ community, allowing us to better understand these crises, respond more effectively with solutions, and help prevent future tragedies. We thank all the sponsors and advocates for championing this historic bill in California and hope that decision-makers across the country take note of this pilot program to model it in their respective communities."
"I believe AB 1094 is an important and humane step in ultimately preventing these deaths. Data may sound like a scientific subject, but, at its core, it leads us to better help and serve all our communities with compassion and empathy," said Assemblymember Arambula. "We must have better data to understand the scope of what's happening in our LGBTQ community – especially among the youth – when it comes to violent deaths, including homicide and suicide. This information will be a crucial guidepost to prevention efforts and saving lives."
AB 1094 would establish a three-year pilot program with the California Department of Public Health (CDPH) where coroners and medical examiners would be trained in cultural competency and best practices on how to properly identify a victim's sexual orientation or gender identity before being required to do so. The bill explicitly requires respect for confidentiality — all personally identifiable information, including names, addresses, and dates of birth would be removed before being reported.
"Recognizing LGBTQ identity matters — in life and in death," said Carrie Davis (she/her pronouns), Chief Community Officer for The Trevor Project. "Particular members of our LGBTQ community, such as transgender women and queer young people of color, face disproportionate rates of violence and suicide. Better data around the occurrence of these preventable deaths can help us create life-saving programs to protect our most marginalized community members."
"AB 1094 will begin the work to bring dignity and visibility to those in the LGBTQ community who have been taken from us too soon," said Senator Eggman. "I'm grateful for the broad support in the Senate today because this will allow us to craft better informed solutions to prevent this violence and save lives."
This bill comes at a time with public support for the tracking of this type of data. According to polling conducted by The Trevor Project and Morning Consult, more than four in five adults (84%) feel it is important to include sexual orientation and gender identity when evaluating suicide and other violent death statistics, including 91% of Democrats, 80% of independents and 77% of Republicans.
If you or someone you know needs help or support, The Trevor Project's trained crisis counselors are available 24/7 at 1-866-488-7386, via chat www.TheTrevorProject.org/Help, or by texting START to 678678.
New book explores why we categorize sports according to gender
You can lead a homophobic horse to water but you can't make it think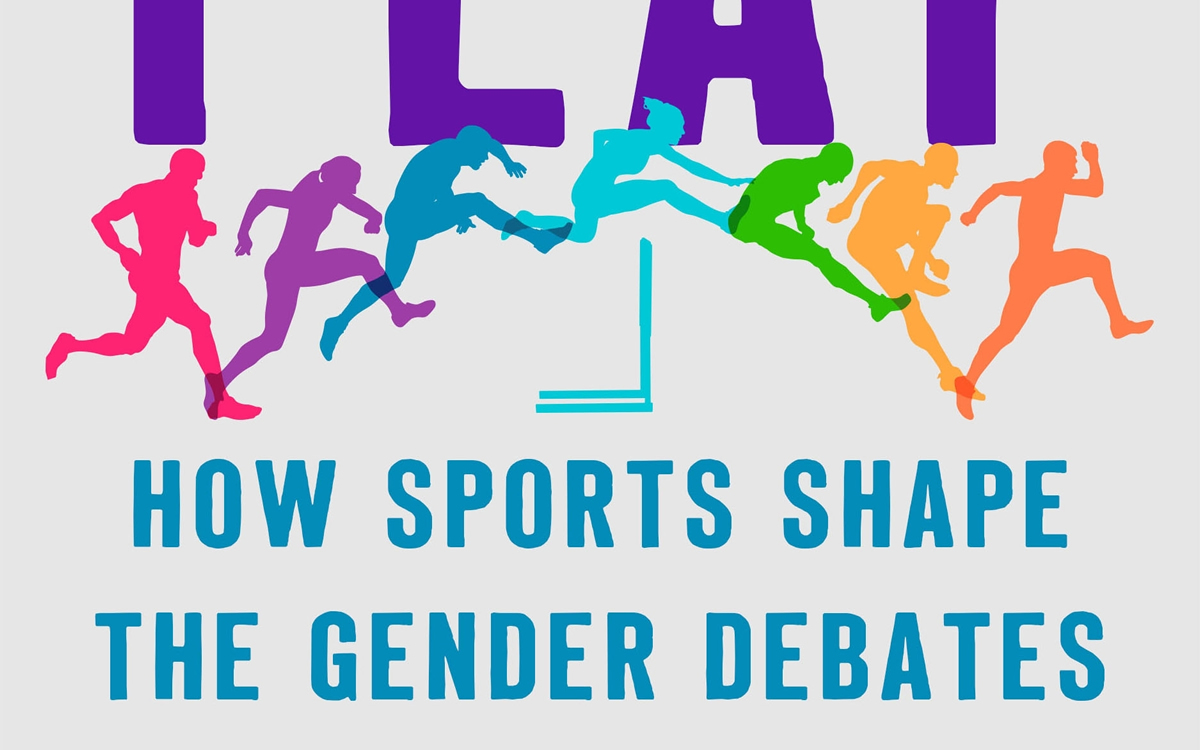 'Fair Play: How Sports Shape the Gender Debates'
By Katie Barnes
c.2023, St. Martin's Press
$29/304 pages
The jump shot happened so quickly, so perfectly.
Your favorite player was in the air in a heartbeat, basketball in hand, wrist cocked. One flick and it was all swish, three points, just like that, and your team was ahead. So are you watching men's basketball or women's basketball? Or, as in the new book, "Fair Play" by Katie Barnes, should it really matter?

For sports fans, this may come as a surprise: we categorize sports according to gender.
Football, baseball, wresting: male sports. Gymnastics, volleyball: women's sports. And yet, one weekend spent cruising around television shows you that those sports are enjoyed by both men and women – but we question the sexuality of athletes who dare (gasp!) to cross invisible lines for a sport they love.
How did sports "become a flash point for a broader conversation?"
Barnes takes readers back first to 1967, when Kathrine Switzer and Bobbi Gibb both ran in the Boston Marathon. It was the first time women had audaciously done so and while both finished the race, their efforts didn't sit well with the men who made the rules.
"Thirty-seven words" changed the country in 1972 when Title IX was signed, which guaranteed there'd be no discrimination in extracurricular events, as long as "federal financial assistance" was taken. It guaranteed availability for sports participation for millions of girls in schools and colleges. It also "enshrine[d] protections for queer and transgender youth to access school sports."
So why the debate about competition across gender lines?
First, says Barnes, we can't change biology, or human bodies that contain both testosterone and estrogen, or that some athletes naturally have more of one or the other – all of which factor into the debate. We shouldn't forget that women can and do compete with men in some sports, and they sometimes win. We shouldn't ignore the presence of transgender men in sports.
What we should do, Barnes says, is to "write a new story. One that works better."
Here are two facts: Nobody likes change. And everybody has an opinion.
Keep those two statements in mind when you read "Fair Play." They'll keep you calm in this debate, as will author Katie Barnes' lack of flame fanning.
As a sports fan, an athlete, and someone who's binary, Barnes makes things relatively even-keel in this book, which is a breath of fresh air in what's generally ferociously contentious. There's a good balance of science and social commentary here, and the many, many stories that Barnes shares are entertaining and informative, as well as illustrative. Readers will come away with a good understanding of where the debate lies.
But will this book make a difference?
Maybe. Much will depend on who reads and absorbs it. Barnes offers plenty to ponder but alas, you can lead a homophobic horse to water but you can't make it think. Still, if you've got skin in this particular bunch of games, find "Fair Play" and jump on it.
The Blade may receive commissions from qualifying purchases made via this post.
An exciting revival of 'Evita' at Shakespeare Theatre
Out actor Caesar Samayoa on portraying iconic role of President Perón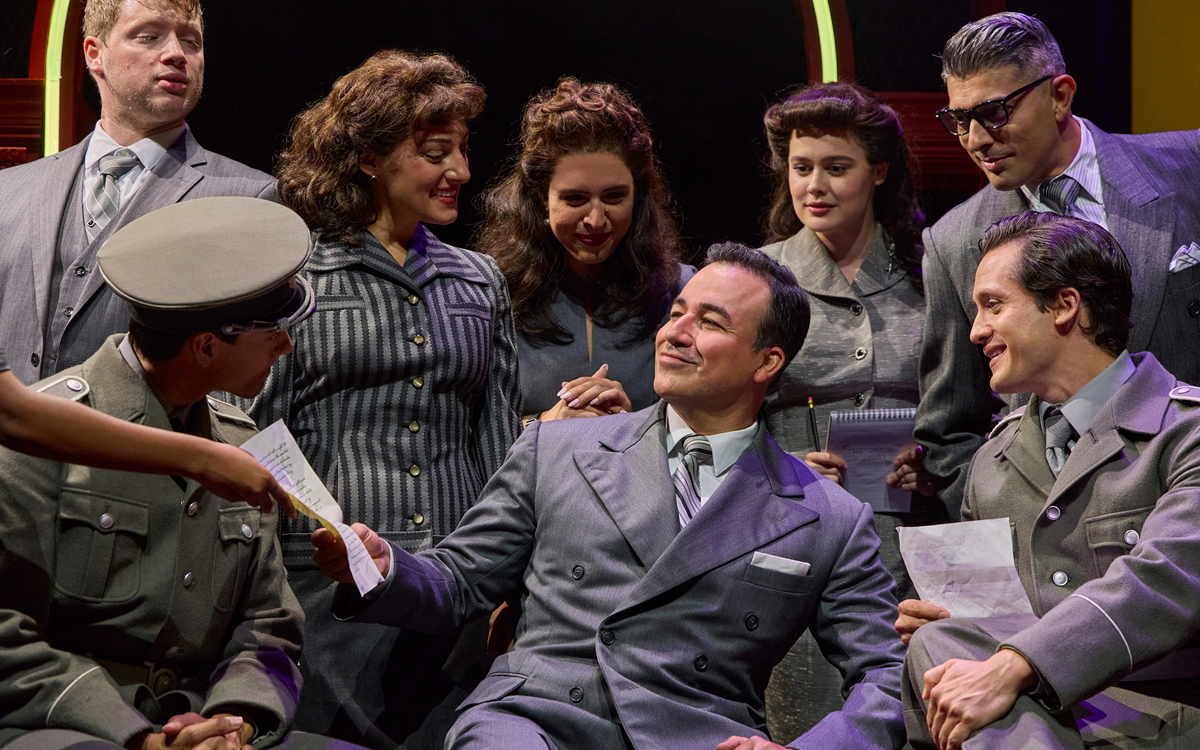 'Evita'
Through Oct. 15
Shakespeare Theatre Company
Harman Hall
610 F St., N.W.
$35–$134
Shakespearetheatre.org
When Eva Perón died of cancer at 33 in 1952, the people's reaction was so intense that Argentina literally ran out of cut flowers. Mourners were forced to fly in stems from neighboring countries, explains out actor Caesar Samayoa.
For Samayoa, playing President Perón to Shireen Pimental's First Lady Eva in director Sammi Cannold's exciting revival of Andrew Lloyd Webber's "Evita" at Shakespeare Theatre Company is a dream fulfilled.
As a Guatemalan-American kid, he had a foot in two worlds. Samayoa lived and went to school in suburban Emerson, N.J. But he spent evenings working at his parents' botanica in Spanish Harlem.
During the drives back and forth in the family station wagon, he remembers listening to "Evita" on his cassette player: "It's the first cast album I remember really hearing and understanding. I longed to be in the show."
As an undergrad, he transferred from Bucknell University where he studied Japanese international relations to a drama major at Ithica College. His first professional gig was in 1997 playing Juliet in Joe Calarco's off-Broadway "Shakespeare's R&J." Lots of Broadway work followed including "Sister Act," "The Pee-Wee Herman Show," and most significantly, Samayoa says, "Come From Away," a musical telling of the true story of airline passengers stranded in Gander, Newfoundland during 9/11. He played Kevin J. (one half of a gay couple) and Ali, a Muslim chef.
He adds "Evita" has proved a powerful experience too: "We're portraying a populist power couple that changed the trajectory of a country in a way most Americans can't fully understand. And doing it in Washington surrounded by government and politics is extra exciting."
WASHINGTON BLADE: How do you tap into a real-life character like Perón?
CAESAR SAMAYOA: Fortunately, Sammi [Connald] and I work similarly. With real persons and situations, I immerse myself into history, almost to a ridiculous extent.
First day in the rehearsal room, we were inundated with artifacts. Sammi has been to Argentina several times and interviewed heavily with people involved in Eva and Peron's lives. Throughout the process we'd sit and talk about the real history that happened. We went down the rabbit hole.
Sammi's interviews included time with Eva's nurse who was at her bedside when she died. We watched videos of those interviews. They've been an integral part of our production.
BLADE: Were you surprised by anything you learned?
SAMAYOA: Usually, Eva and Perón's relationship is portrayed as purely transactional. They wrote love letters and I had access to those. At their country home, they'd be in pajamas and walk on the beach; that part of their life was playful and informal. They were a political couple but they were deeply in love too. I latched on to that.
BLADE: And anything about the man specifically?
SAMAYOA: Perón's charisma was brought to the forefront. In shows I've done, some big names have attended. Obama. Clinton. Justin Trudeau came to "Come From Away." Within seconds, the charisma makes you give into that person. I've tried to use that.
BLADE: And the part?
SAMAYOA: Perón is said to be underwritten. But I love his power and the songs he sings ["The Art of the Possible," "She is a Diamond," etc.]. I'm fully a baritone and to find that kind of role in a modern musical is nearly impossible. And in this rock opera, I can use it to the full extent and feel great about it.
BLADE: "Evita" is a co-production with A.R.T. Has it changed since premiering in Boston?
SAMAYOA: Yes, it has. In fact, 48 hours before opening night in Washington, we made some changes and they've really landed. Without giving too much away, we gave it more gravity in reality of time as well as Eva's sickness and the rapid deterioration. It's given our second act a huge kind of engine that it didn't have.
BLADE: You're married to talent agent Christopher Freer and you're very open. Was it always that way for you?
SAMAYOA: When I started acting professionally, it was a very different industry. We were encouraged to stay in the closet or it will cast only in a certain part. There was truth in that. There still is some truth in that, but I refuse to go down that road. I can't reach what I need to reach unless I'm my most honest self. I can't do it any other way.
HRC's National Dinner is back
LGBTQ rights organization's annual gala features Rhimes, Waithe, Bomer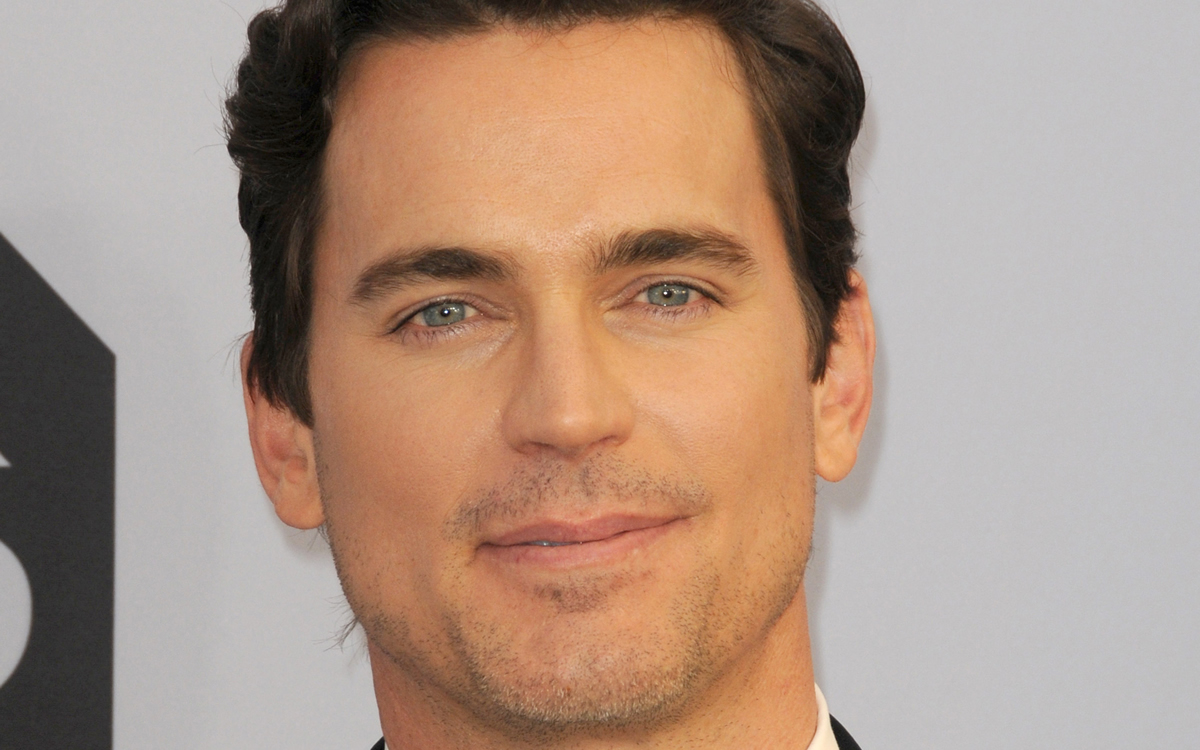 The Human Rights Campaign will host its annual National Dinner on Saturday, Oct. 14 at the Walter E. Washington Convention Center.
The dinner's honorees include world-famous producers, actors and entertainers whose work spotlights the fight for civil rights and social justice, including Shonda Rhimes, Lena Waithe and Matt Bomer.
A new event, as part of the weekend, — the Equality Convention — will take place the night before the dinner on Friday, Oct. 13. The convention will showcase the power of the LGBTQ equality movement, feature influential political and cultural voices, and bring together volunteer and movement leaders from across the country to talk about the path ahead.
For more details about the weekend, visit HRC's website.